Be in awe at Colorado's splendid La Plata and San Juan skyline perfectly viewed at the renowned Calico Trail. It's located near the town of Dolores in Southwest Colorado.
Calico Trail is divided in two, the lower and upper sections. In 1979, the Upper Calico Trail became part of America's National Systems of Trails and thus the name Calico National Recreation Trail was coined.
Hiking, Biking, and Horseback Riding
Calico National Recreation Trail is located in the San Juan National Forest and lies in two counties: Dolores and Montezuma. This 11-mile loop backcountry type trail is rated moderate to difficult depending on the hiker's skill and experience. Nevertheless, the trail with a 15% average grade offers a difficult single track that will challenge your endurance but will strengthen your bond with nature.
National Recreation Trail Route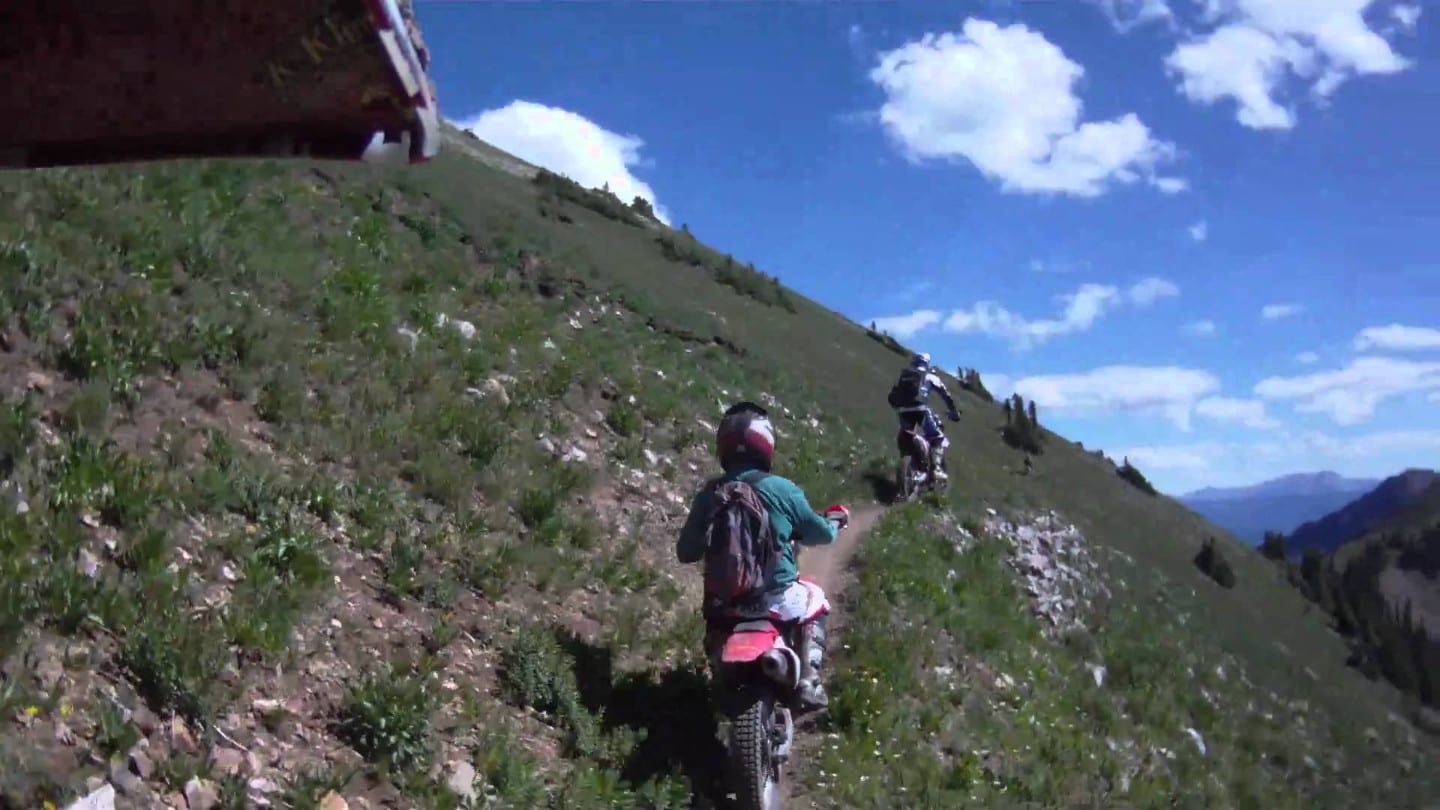 The trail can be accessed on its trailhead at Eagle Creek Road, FDR 471, just south of "The Meadows". The hike begins with a steady climb beginning from the trailhead with an elevation of 10,150 ft., it goes on for about 5 miles through a spruce and fir forest between Dolores and West Dolores rivers.
As you continue your climb and take height, make sure to glance back as Mt. Wilson, El Diente, and Lizard Headstand beautifully behind. Endure the 8% average grade climb until the 11,866 ft. high Papoose Peak. Nearing the top of Papoose Peak, the mountains in the area stand in an unobstructed magnificent view that will make every difficult step you take worth it.
The trail then continues on the steep side of Elliott Mountain on the way to the Sockrider Peak. Take extra caution especially when going downhill in this area. Upon reaching Sockrider Peak, there will be a trail sign that will point horse and bike riders to continue to the west and the hikers to the east.
Continuing on the trail east of Sockrider will lead you to the West Fall Creek Trail Junction (the meeting point of Lower and Upper Calico Trails). On this point, you may continue traversing Calico Trail's lower section or go back the way you came to Calico National Recreation Trail trailhead.
Tips for Calico Trail
Though this article is mainly focused on hiking, Calico National Recreation Trail offers more than just that. It is a multi-use trail shared by hikers, equestrians, and dirt bikes and pedal bike riders. Dogs are also allowed on the trail but must be kept on a leash.
Quick reminders: Do not forget to bring enough water for the duration of the hike as there will be no water stations from the trailhead onwards. Also, camping is not allowed on the trailhead. Enjoy your hike!
Getting There
From Dolores, travel 43 miles east on Highway 145. Take the West Fork Road, FDR 535 turnoff for several miles then turn south on Eagle Creek Road, FDR 471 where the trailhead is located just a mile down.
Details
Address: Forest Road 471, Dolores, CO
Season: Year-round
Length: 11 mile (loop)
Website: fs.usda.gov/…