Dolores is a friendly southwestern town, with a nice downtown and a rich history. Due to its ideal location around a number of recreation areas, the town receives a steady stream of travelers throughout the year.
The town resides at an elevation of 6,936 feet in Montezuma County. About 960 people called this cozy town home as of 2020. It's the perfect place to visit for some fresh air, small-town hospitality, and great outdoor recreation opportunities.
History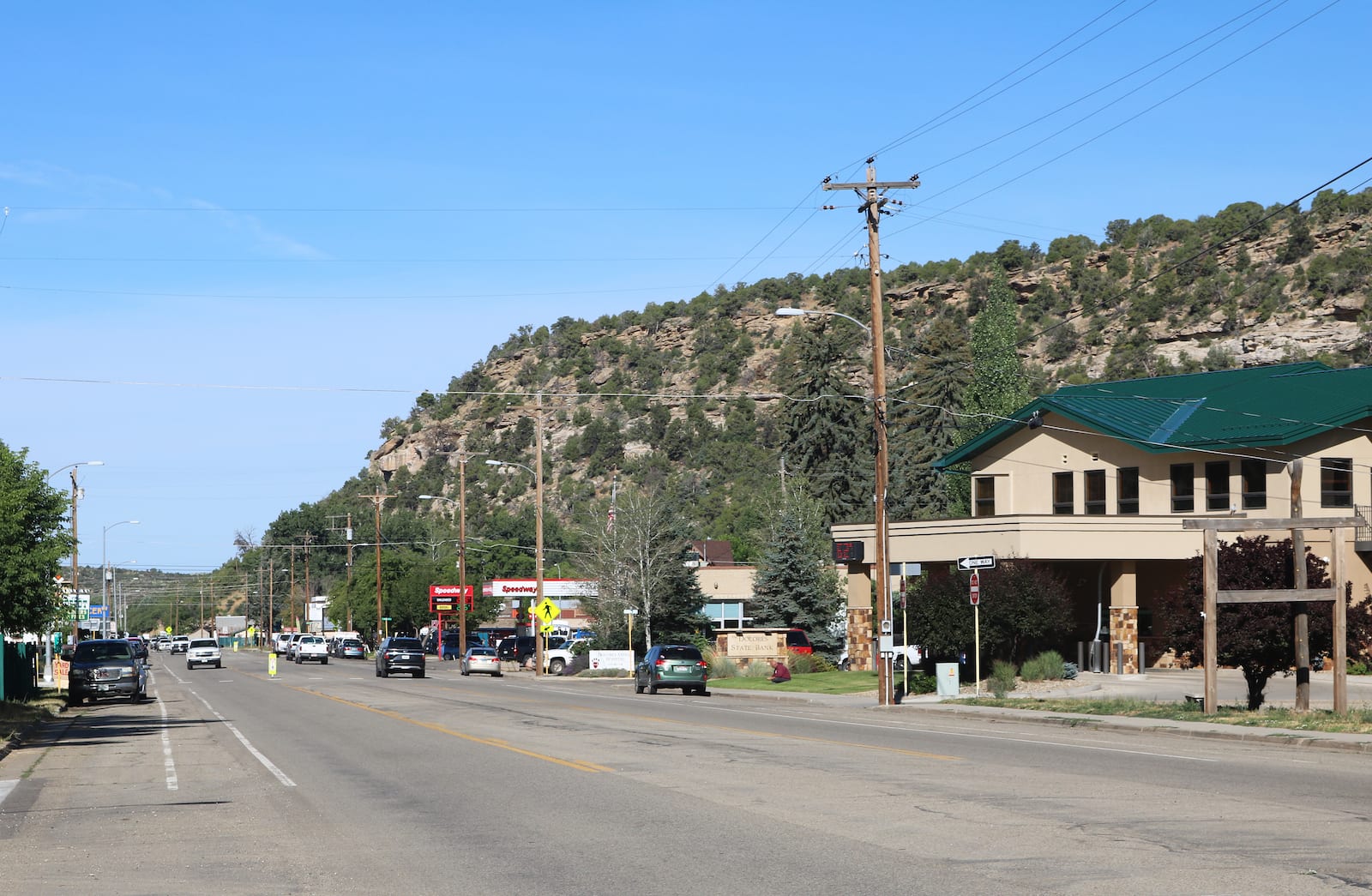 The ancient Puebloans were the first to inhabit this area, and scientists are still curious as to why they left. Many artifacts have been found and you can see them on display at the Canyon of the Ancients Museum. After the Puebloans left, two Spanish priests are to thank for the name "Dolores", as they named the river while looking for routes to their mission sites.
Dolores was settled in 1891 when the Rio Grande Railway was established. Many people up and moved from nearby to settle in this new town. The railroad went through many highs and lows, and eventually was threatened to shut down completely. However, small towns such as Dolores depended on it for receiving goods and mail.
The community got creative and eventually created the Galloping Goose. These rail cars were used for sightseeing trips, but also mail services and freight hauling. This solution lasted until the 1950s, when highways made transportation to the area easier.
The rotary club purchased one of the Galloping Goose cars to commemorate the importance of the railroad within Dolores, and it now sits on display at Flander Park. Today, Dolores is a great place to enjoy the fresh mountain air and explore nature.
Main Attractions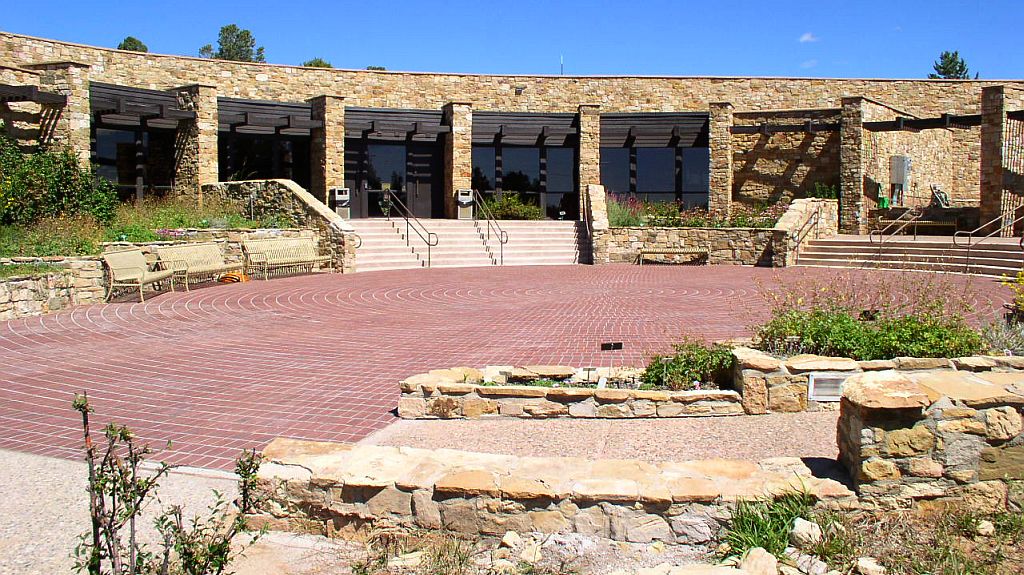 McPhee Recreation Area – At roughly 4,500 surface acres and over 50 miles of shoreline, McPhee Lake is the 2nd largest (artificial) lake in the state. Camping, fishing and boating are popular. It's named for McPhee, CO, an old company town (NM Lumber) that's now submerged under the lake.
Canyons of the Ancients Visitor Center & Museum – This museum is perfect for any history lover, with rotating and permanent exhibits of artifacts from the Ancient Pueblo people. There is also an interpretive cultural trail to explore outside.
Recreation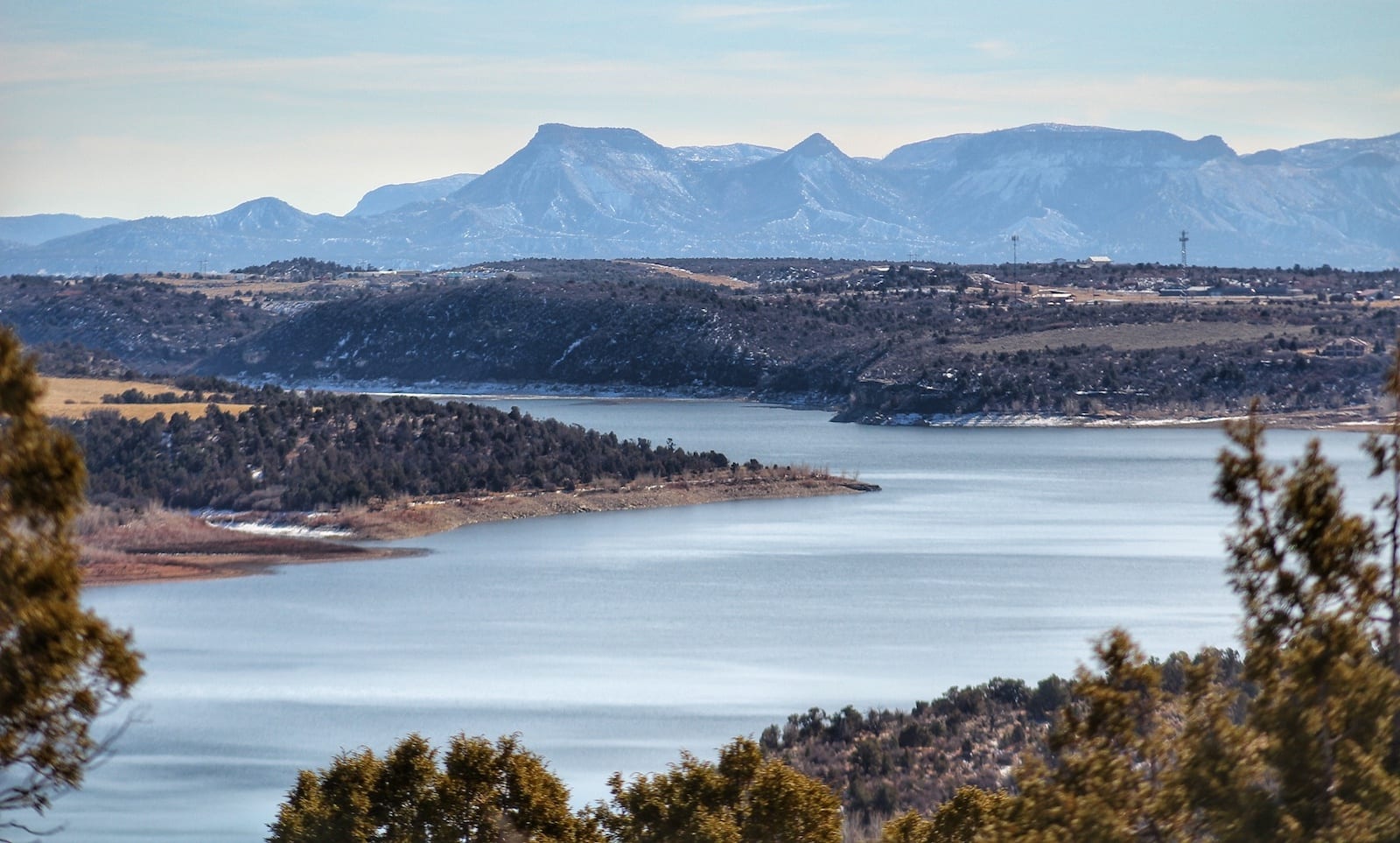 Camping – McPhee Campground has 76 campsites between 2 loops, 500 feet above the reservoir. They are open year round, but no services (water, electric, trash, rest rooms). Read about the camping near Dolores and Mesa Verde.
Fishing – Dolores River runs through town and empties into the McPhee Reservoir. Shore and boat fishing can be found at McPhee Lake.
Hiking – 
The Dolores River trail is 2.7 miles and rated as easy. It winds along a small feeder section of the McPhee Reservoir.
Follow the McPhee Overlook trail for 5 total miles for great views of the reservoir.
Accommodations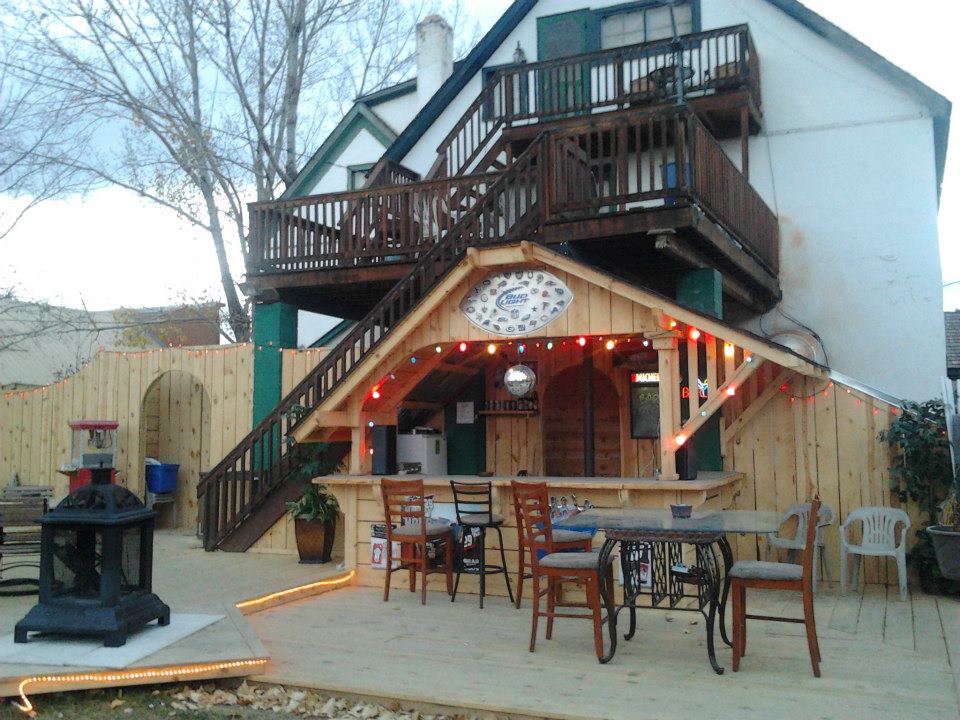 Dolores Mountain Inn – Cozy local hotel with easy access to the mountains, river, and main street. They also have a souvenir shop to remember your time in southwestern Colorado.
Outpost Motel, Cabins, & RV Park – A riverside, family-owned motel with the option for cabin rentals or RV hookups. It's the perfect place for any outdoorsman to stay.
The Views RV Park & Campground – In addition to spacious 50 campsites for travel trailers and tents, there are glamping tents for rent. Enjoy stunning vistas and numerous amenities at this upscale RV park.
Read about the best hotels in Dolores.
Dining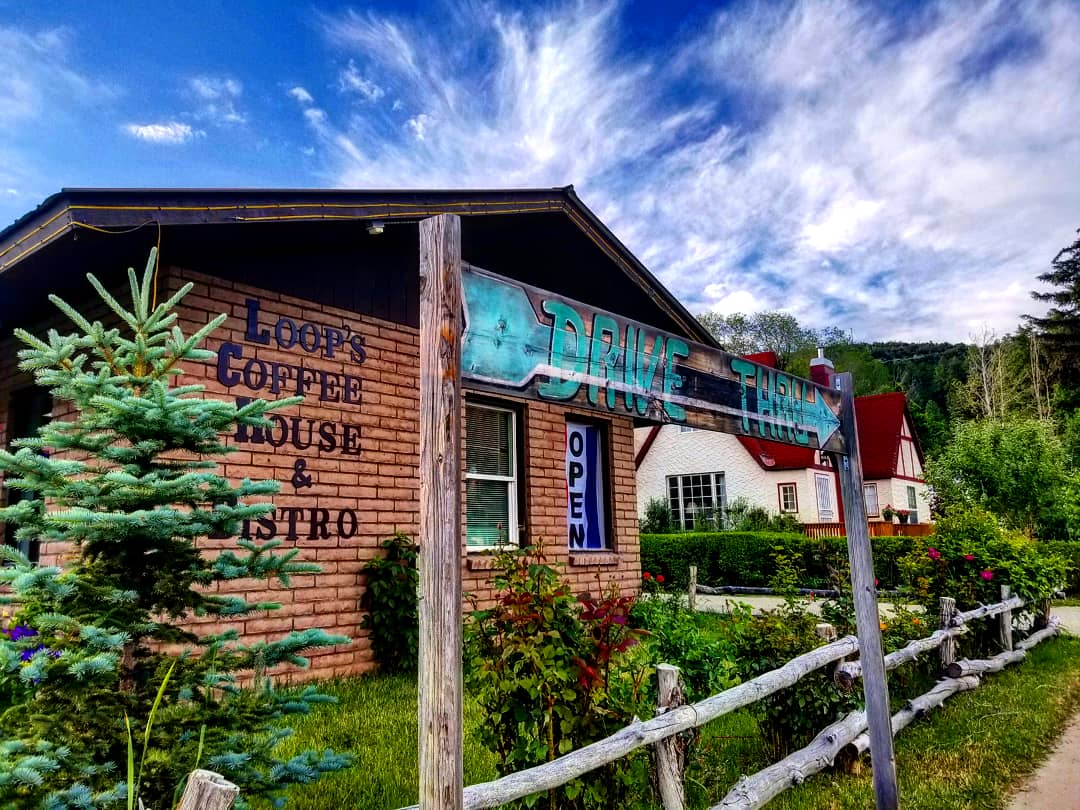 Dolores ​River Brewery – With a patio to enjoy when the weather is nice, craft beer, and wood-fired pizza, this brewery is a great place to grab a bite to eat.
Depot – Right in the middle of town, this classic burger spot is reasonably priced and very cozy.
Loop's Coffee House and Bistro – Quaint, local coffee shop with quick service, hot coffee, and giant breakfast burritos.
Special Events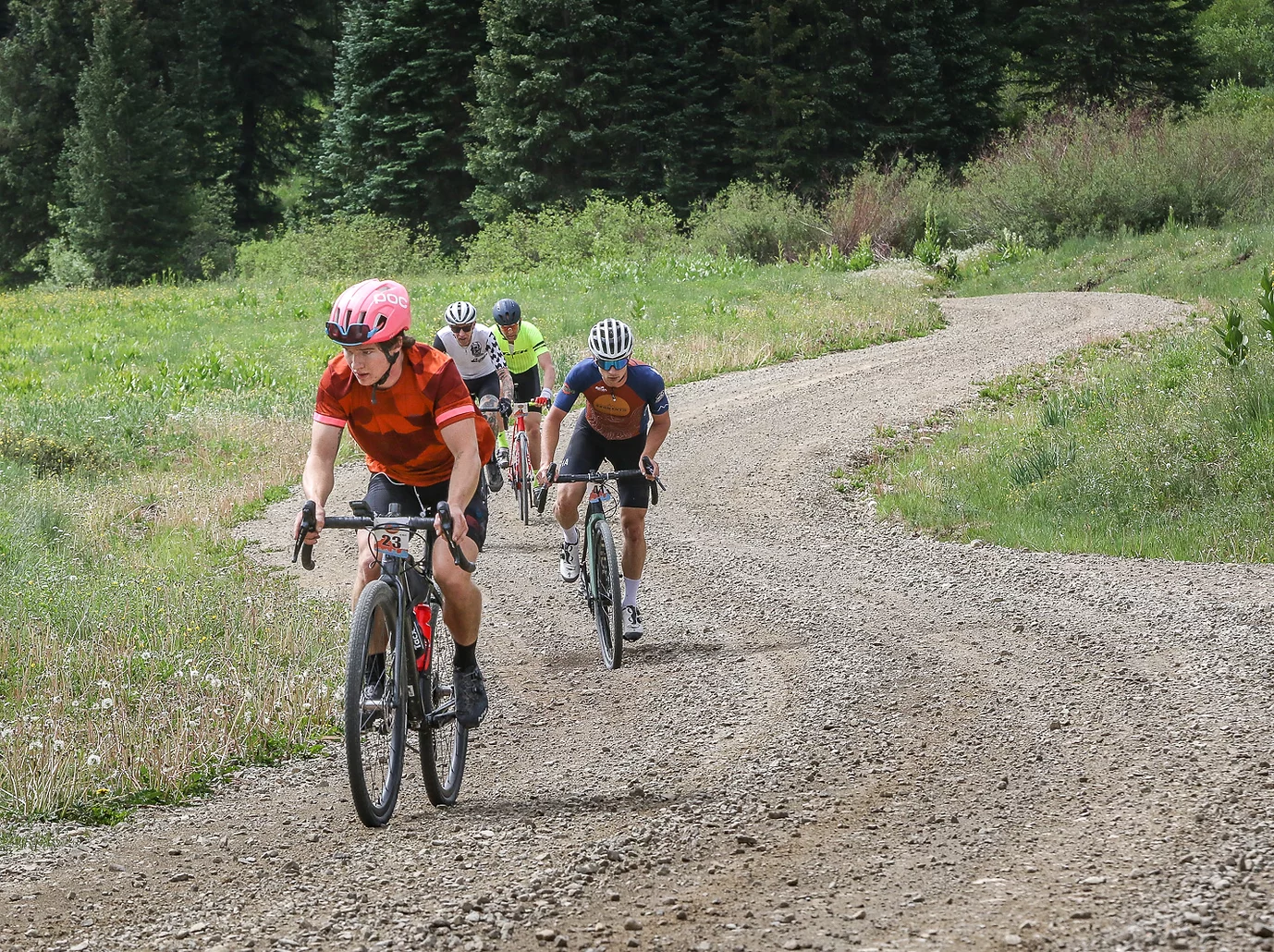 May-Oct – Dolores Farmers Market – Join local farmers and vendors at Flander Park every Wednesday evening.
Jun – Ride of the Ancients – Grab your mountain bike and choose from a 95 mile, 30 mile, or family course as you ride along gravel roads and learn about local heritage sites.
Jun-Sep – Drive-in Movie Night – Every summer Friday night, grab a takeout dinner from a local business and head to Joe Roewell Park for a drive-in movie.
Aug – Boggy Draw Beatdown Mountain Bike Races – With course options ranging from 15 to 60 miles, this mountain bike race has something for everyone. Many elite athletes use this course to train at high altitude, so you'll have stiff competition.
Aug – Dolores Escalante Days – Grab a bite from a local food vendor, participate in a street dance party, or enter an arm wrestling competition, all available at this fun community celebration.
Activities near Dolores
Federal Lands:
Hiking:
Scenic Drives:
Ski Areas:
State Parks:
Towns:
Transportation:
Whitewater Rafting:
Latest in Dolores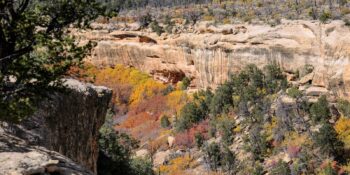 Evidence of Colorado's early Native American cultures exist at sites across the state, existing in various…