Yucca House National Monument is a large, unexcavated Ancestral Puebloan site in Southwest Colorado. The site has remained largely untouched for the past 800 years. It's situated on 34 acres with a diverse habitat of plants and animals.
There's actually not much to see here at all and may not be worth a visit. The road back to the monument takes you by ranches and farms in a scenic, high-alpine desert. Once at the site, only a few stone slabs stick out of the ground, showing little evidence of what lies beneath. It's a nice area, but may not be worth the 1-hour round trip off the main road near Cortez.
Unexcavated Anasazi Ruins in Montezuma County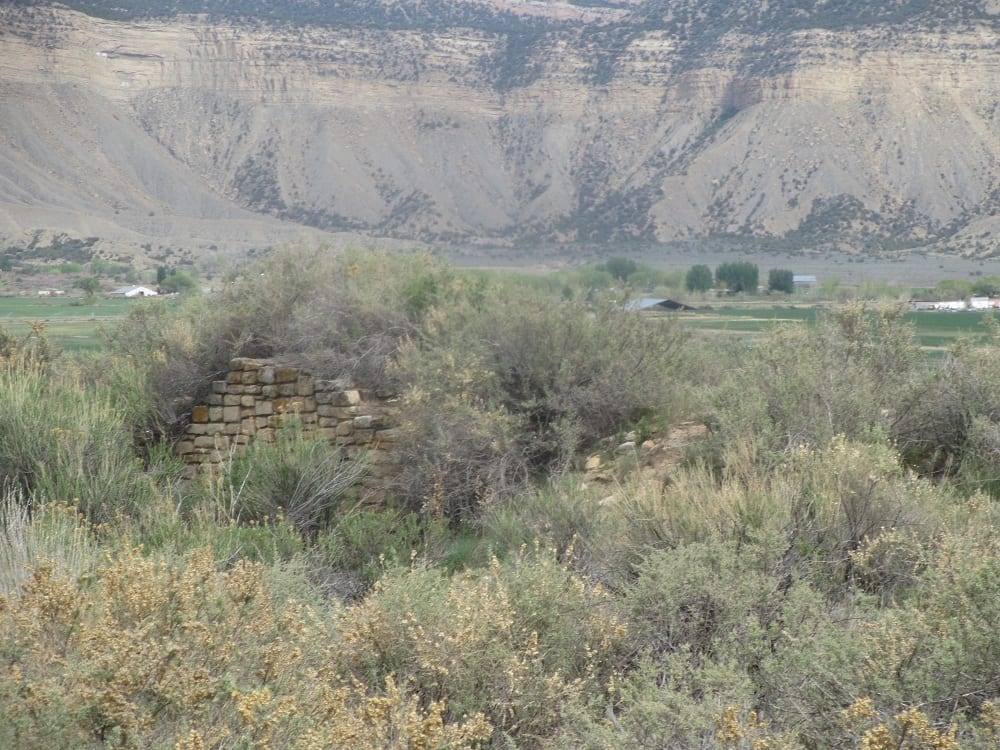 Yucca House National Monument is still buried underground in Southwest Colorado. There isn't really much to explore, aside from just soaking in the surrounding high desert landscape. It was deemed a national monument to preserve it for future study.
Once you arrive at Yucca House, you'll feel like you are parking in some guys driveway, which you kind of are. Then there is this wooden path, the only evidence that there is a National Monument out here.
It's expected that underneath the surface is a large, Ancient Puebloan village. Yucca House is located about an hour round trip from the main road near Cortez. There are no campgrounds or fees.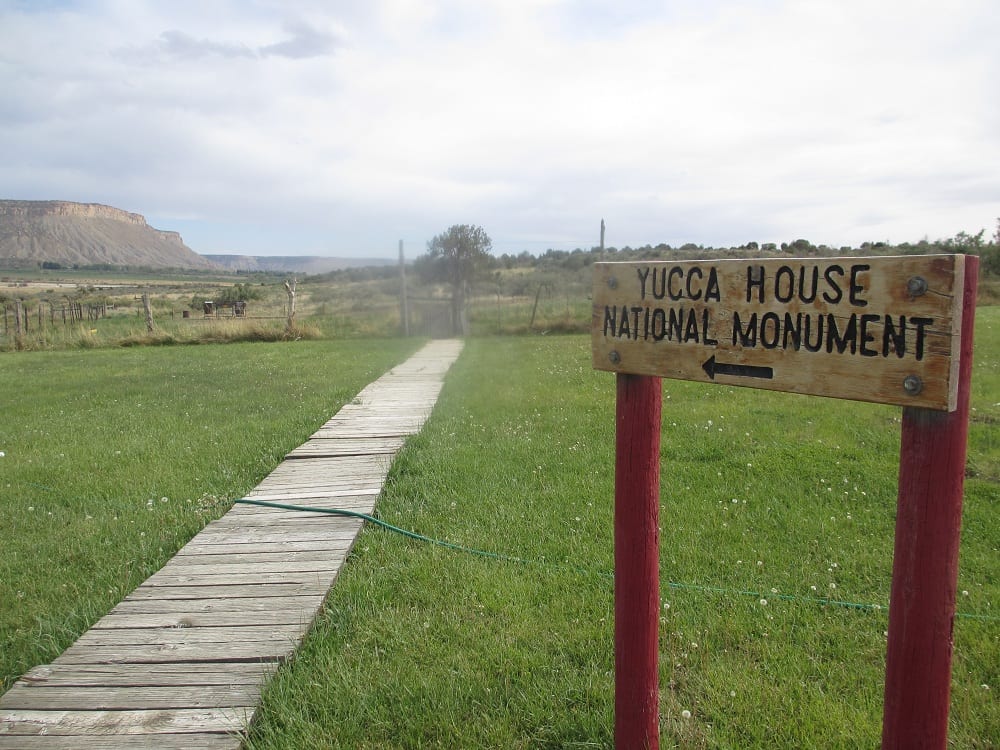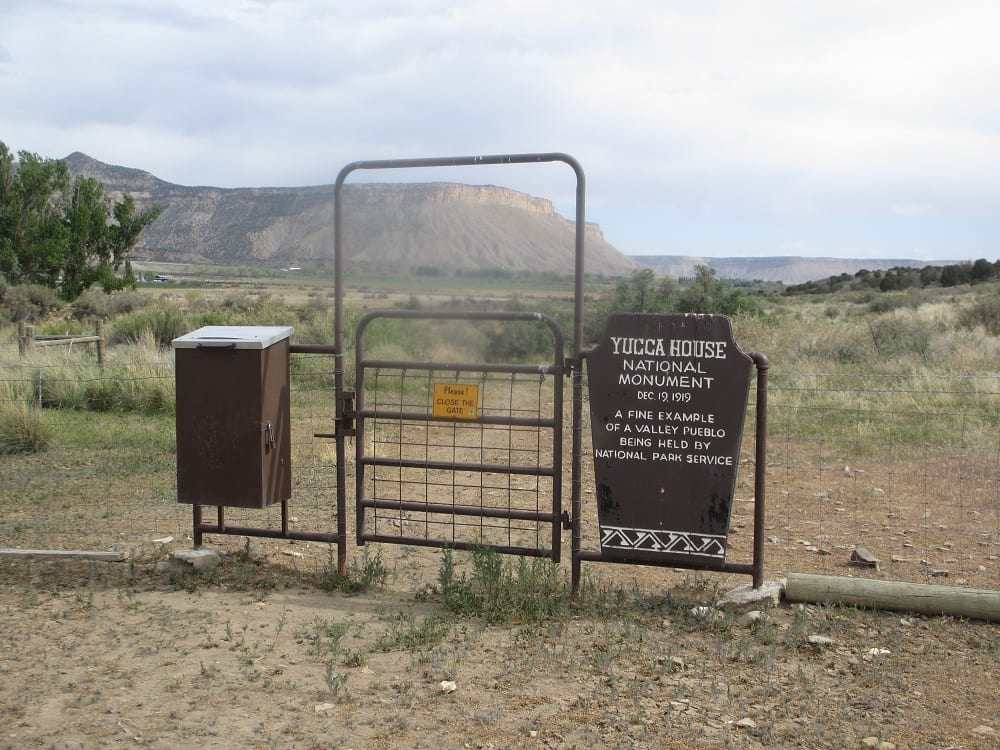 Tips for visiting:
Bring food and water as there are no services available at the Yucca House. The closest food, gas and lodging is in nearby Cortez. It also gets very hot in this area.
The road may become impassable in heavy rain.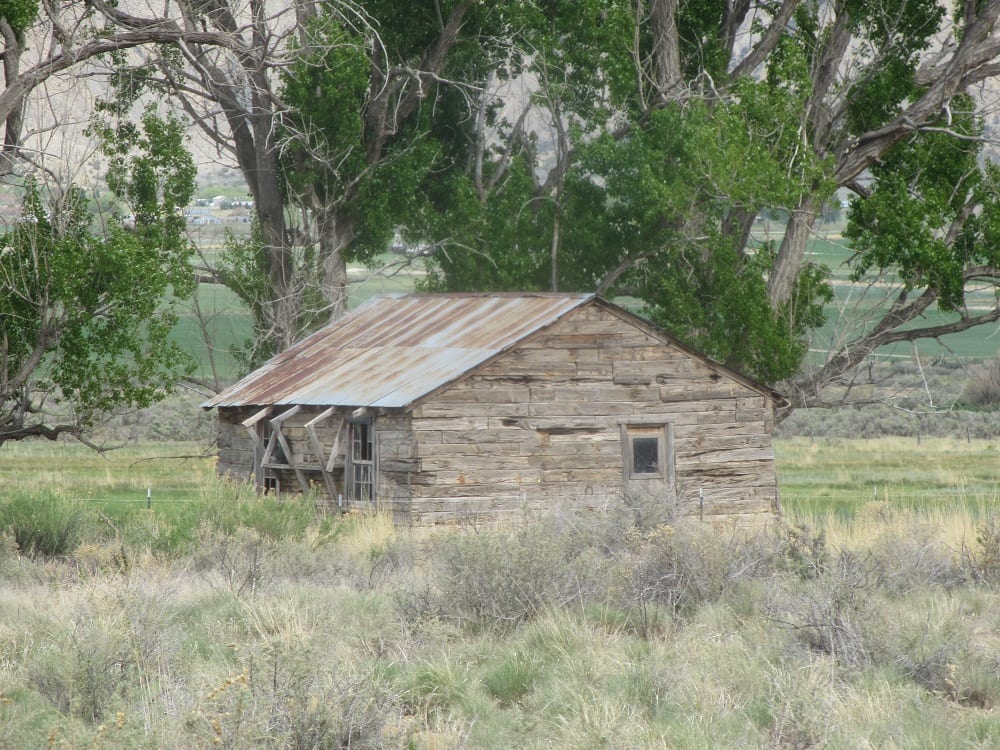 History
Yucca House played an important one in the Ancient Pueblo civilization from A.D. 1150-1300. It was one of the largest villages in the southwest.
Activities
Hiking: – There are no trails, however, you're welcome to walk around the unexcavated archeological site.
The other archaeological sites in the area, Canyons of the Ancients, Hovenweep, and Mesa Verde are much bigger attractions.
Details
Address: County Rd 20.5, Cortez, CO 81321
Phone: 970-529-4465
Season: Year-round
Fee: There are no fees or reservations required for visiting.
Map: Yucca House Visitor Guide (PDF)
Website: nps.gov/yuho
Latest in Yucca House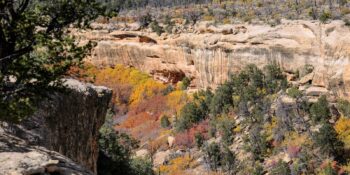 Evidence of Colorado's early Native American cultures exist at sites across the state, existing in various…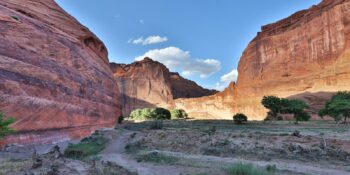 In the late summer and early fall, it's hard to beat a road trip through the…