Dolores River is secluded in rugged and remote Southwest Colorado. It's not always open for rafting, so the years when it is, guides line up to reserve their spot on this scenic waterway. Try to be in on the whitewater action!
Most trips offered are for three or more day rafting adventures. It's a tributary to the Colorado River that begins in Dolores County, offering a 175-mile stretch to raft. A small amount of trips are usually offer earlier in the season, in April, May and June. Multi day trips are best suited for ages 10 years and older.
Multi-Day Rafting Trips on the Dolores River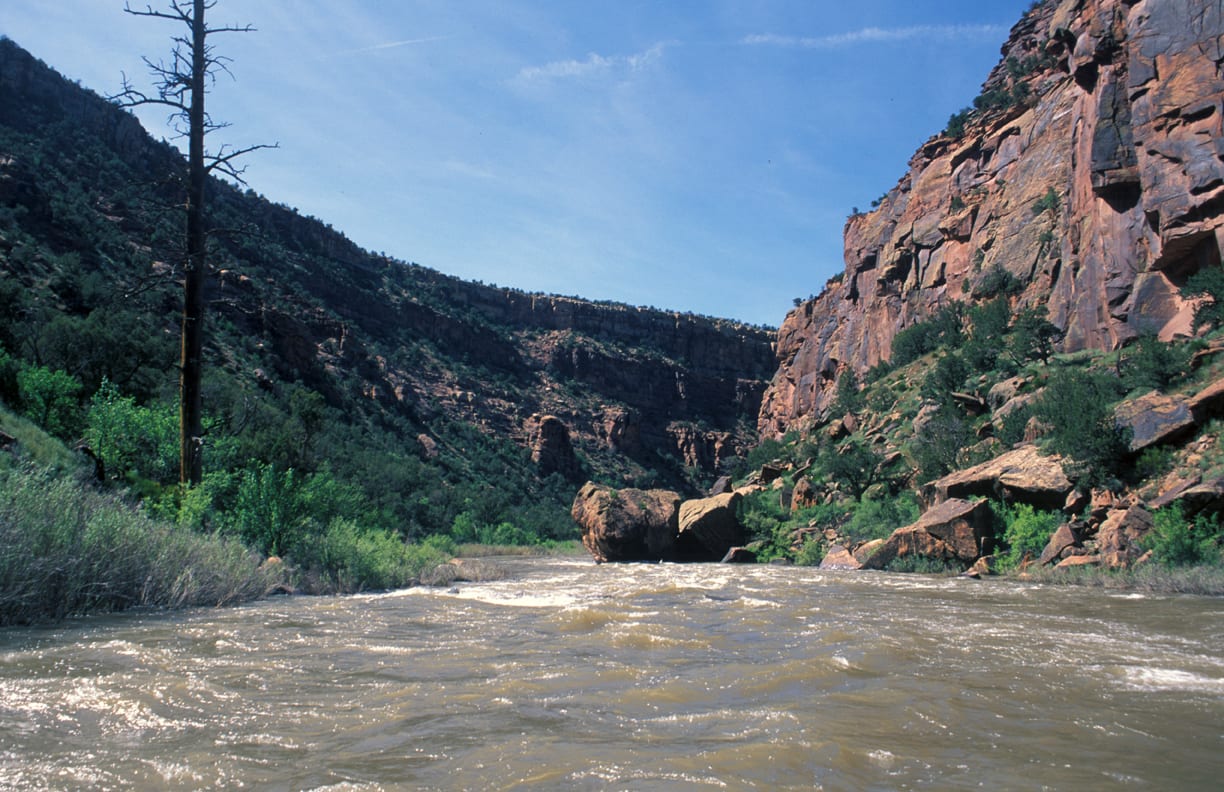 Trips typically meet up by Cortez for instruction, before launching-in on the Dolores River to the northeast. The rafting season here is very dependent on the water levels, so you'll have to plan your trip accordingly. Choose anywhere from a few days to ten days out on the river, sleeping under the stars and eating campfire meals.
Dolores River Whitewater Rafting Difficulty – Dolores River is made up of Class II – IV whitewater rapids. The river begins with some exciting portions of moderate difficulty, but continues as a smooth journey through mild and scenic waters.
Here are the most popular whitewater rafting sections of the Dolores River:
Ponderosa Gorge
The most challenging section of the Dolores River in Colorado is contained within Ponderosa Gorge. Experienced riders can enjoy nearly 50 miles of red sandstone canyon dotted with green pine trees. This section is filled with rocky Class III – IV rapids, and is most famous for the large "Snaggletooth" rapid. Most multi-day trips on the Dolores River begin with an exciting start in Ponderosa Gorge, otherwise the rafters can take out at the Mountain Sheep Point and Bradfield Bridge access points.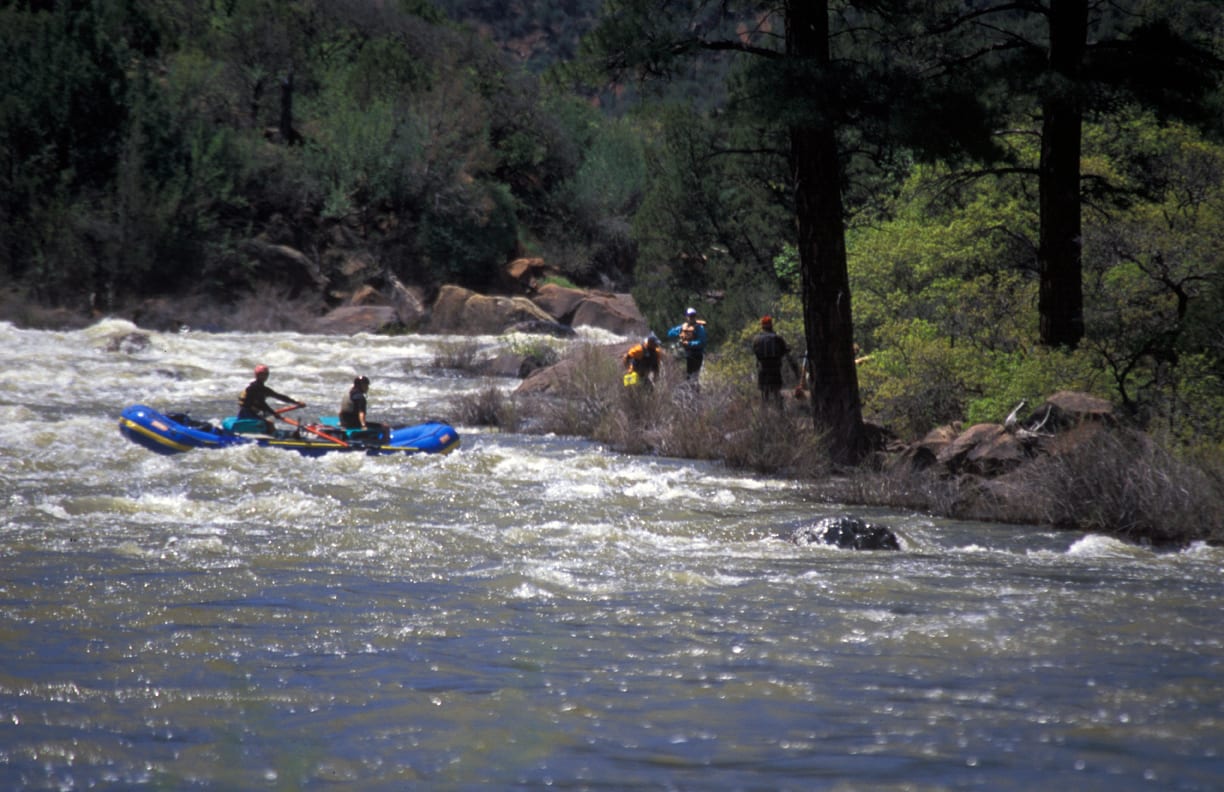 Slickrock Canyon
For the fifty miles following Ponderosa Gorge, the Dolores River flows gently through the breathtaking scenery of Slickrock Canyon. This section of the river follows countless twists and turns as it passes through Class II – II rapids. The gentle float offers rafters the opportunity to take in the desert scenery among the towering sandstone cliffs.
Paradox & Mesa Canyons
The last section of the Dolores River in Colorado cuts through 44.2 miles of desert canyons. From the Bedrock access point, rafters follow Class II – III whitewater through Paradox Valley and into Mesa Canyon. At the Gateway access points, boats can be taken out before crossing the corded into Utah.
Dolores River Rafting Guides
Activities near the Dolores River
The Dolores River begins in one of the most scenic parts of Colorado. Within the San Juan National Forest, the alpine scenery gives visitors a chance to experience Colorado's mining and railroad history throughout countless outdoor activities. As the river descends into Colorado's high deserts, scenic and historical spots such as Mesa Verde National Park and Canyons of the Ancients National Monument are popular road trip destinations.
Details
Nearby Towns (following river north to south):
Season: May-June
Class: III
Trip: Multi-Day
Latest in Dolores River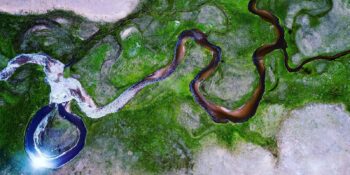 When all of Colorado's famous snow melts in the spring, it becomes the state's gorgeous rivers.…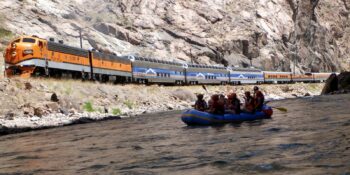 The Rocky Mountains are well known for the epic whitewater rivers they produce, and Colorado boasts…