Passing both Cortez and Doloes in Southwest Colorado, the Trail of the Ancients is the only national scenic byway appointed due to its archaeological significance. It underlines the rich history of the Anasazi people, who dwelt in its cliffs during A.D. 450–1300.
This scenic byway features many sandstones that have been shaped by nature, and each glance will surely kindle one's imagination. It's located in both Utah and Colorado and has a total mileage of approximately 480 miles, 114 of which is in Colorado. An estimate of 3 hours is necessary to complete the loop, though it may require a couple of days to fully appreciate its beauty.
The drive usually begins from the Mesa Verde National Park on US-160. The byway forks upon reaching the intersection of US-160 and CO-145. Taking either route, the byway will have been completed upon reaching the US-191 intersection.
Activities near Trail of the Ancients Byway
The scenic byway features many must-see attractions. Among them are the Mesa Verde National Park is a designated UNESCO heritage place where thousands of archaeological sites can be seen; the Anasazi Heritage Center which features the rich history and lifestyle of the Anasazi People; the Four Corners Monument which is noted as a meeting point of the four states Utah, Arizona, New Mexico and Colorado; and the Hovenweep National Monument, which features six prehistoric villages that were built between A.D. 1200 – 1300.
In addition to the many historical sites this byway has, natural attractions such as snow-capped mountains, varied landscapes, sandstone canyons and lush valleys are also great sights to behold.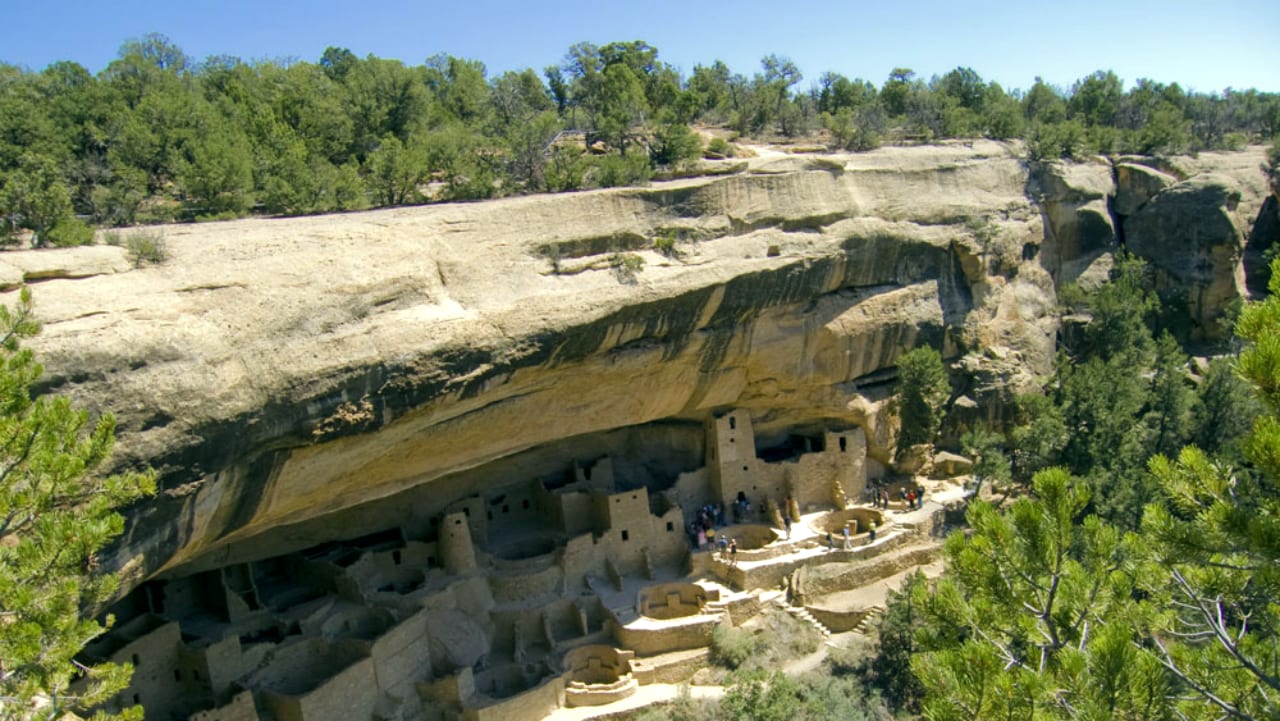 Details
Address: Cortez, CO
Season: Year round
Length: 480 miles (114 miles CO)
Roads: 2WD
Map: Trail of the Ancients Byway (png)
Website: codot.gov/…