Round Mountain National Recreation Trail is a challenging trail that climbs an elevation of 2,700 feet in Larimer County. Though difficult, it is still a heavily trafficked and loved trail that is open all year round to serve hikers, bikers, horseback riders.
This beautiful 4.4 miles backcountry out-and-back type trail offers impressive views of wildlife and nature in Roosevelt National Forest.
Biking, Hiking, and Horseback Riding
Designated as a National Recreation Trail in 1981, Round Mountain Trail (Summit Adventure Trail) is actually the final trail that completes the Round Mountain Trail System. It's preceded by an easy Foothills Interpretive Nature Trail to get you going and ready before a steep and strenuous but worthy climb up to the mighty and broad summit of Sheep Mountain.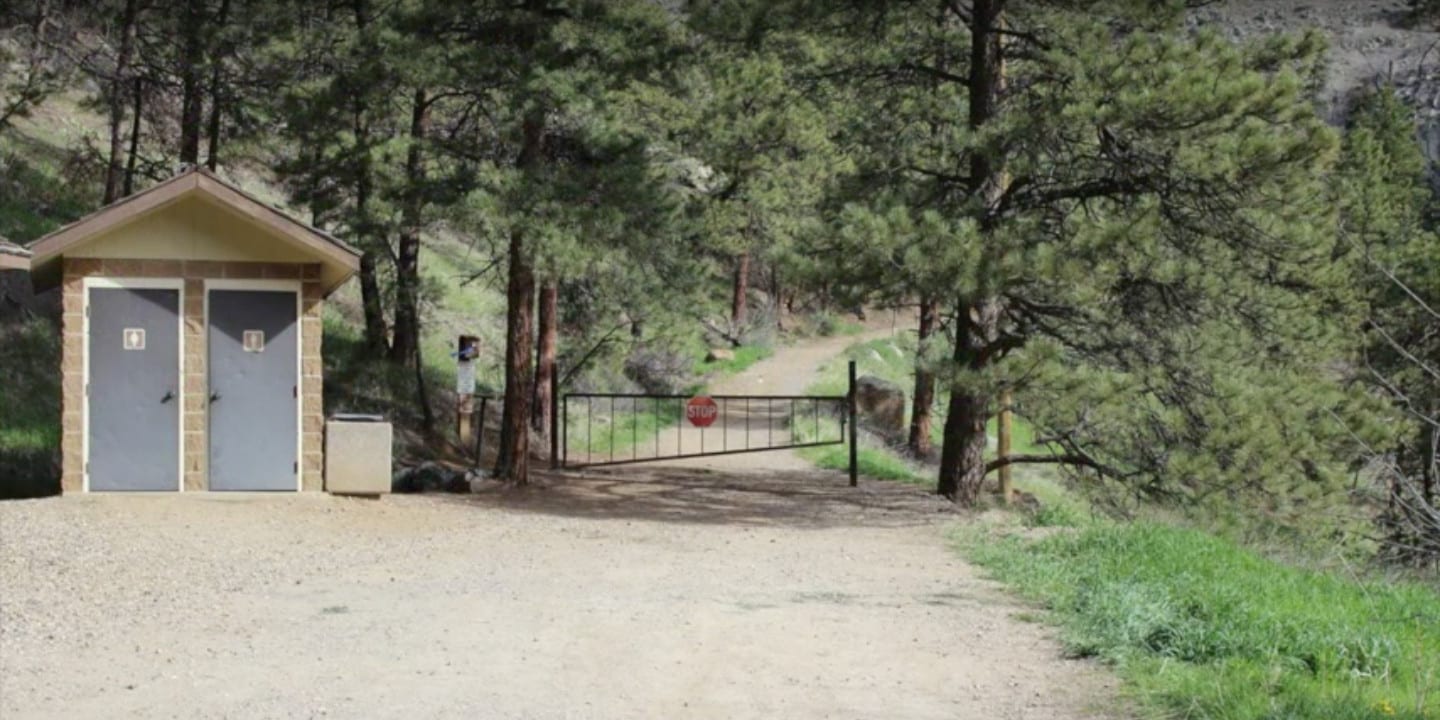 Trail route
Round Mountain Trail System begins at the trailhead at Big Thompson Canyon Parking Lot. Around a quarter-mile off the trailhead, the Foothills Nature Trail splits. To continue on the nature walk, turn right. To access Round Mountain National Recreation Trail, turn left- it is a long steady climb with an average grade of 8%.
Continuing to Round Mountain NRT, you will pass through a steep fire trail for a hundred yards until it evens out in a singletrack trail along the sides of Sheep Mountain. Hang on for the next two miles as the trail becomes even more steep and technical. Get ready to pass through tight switchbacks and along big rocks and scree fields.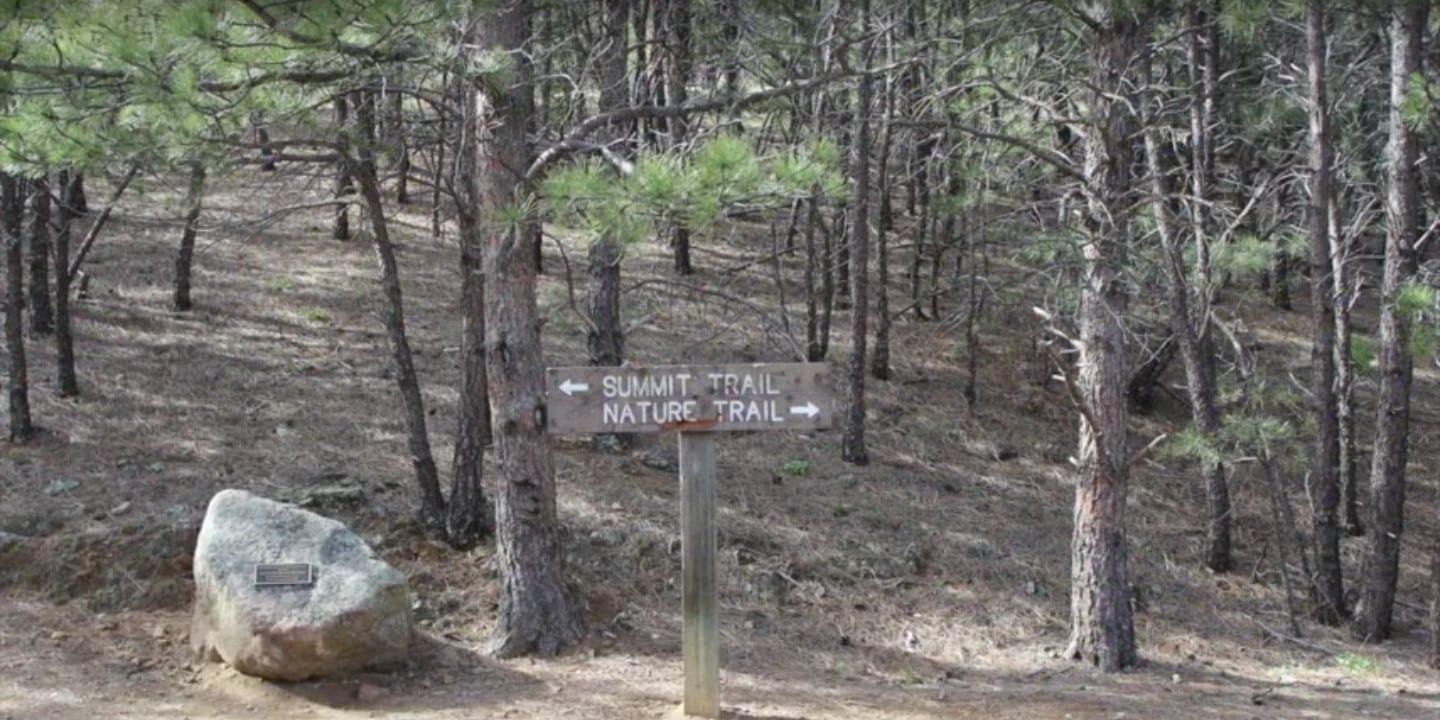 On the third mile, the trail eases a little bit, it still goes uphill but there sure is a noticeable change in the steepness. But that just goes for a short while, be prepared once again for some technical and hard rock maneuvers before you come in on a beautiful aspen forest.
Just before the fourth mile, the trail becomes steep again- the steepest on the hike actually. Tackle on some close switchbacks in a completely exposed area for less than a half-mile, until you reach the huge rock cairn on the summit of Sheep Mountain. To go back to the trailhead, retrace your steps back with a welcoming and pleasant descent.
Views to appreciate along the way to the summit are the Big Thompson Canyon, Pinewood Reservoir, Carter Lake Dam, Rocky Mountain National Park, and the eastern plains of Colorado.
Tips for hiking Round Mountain Trail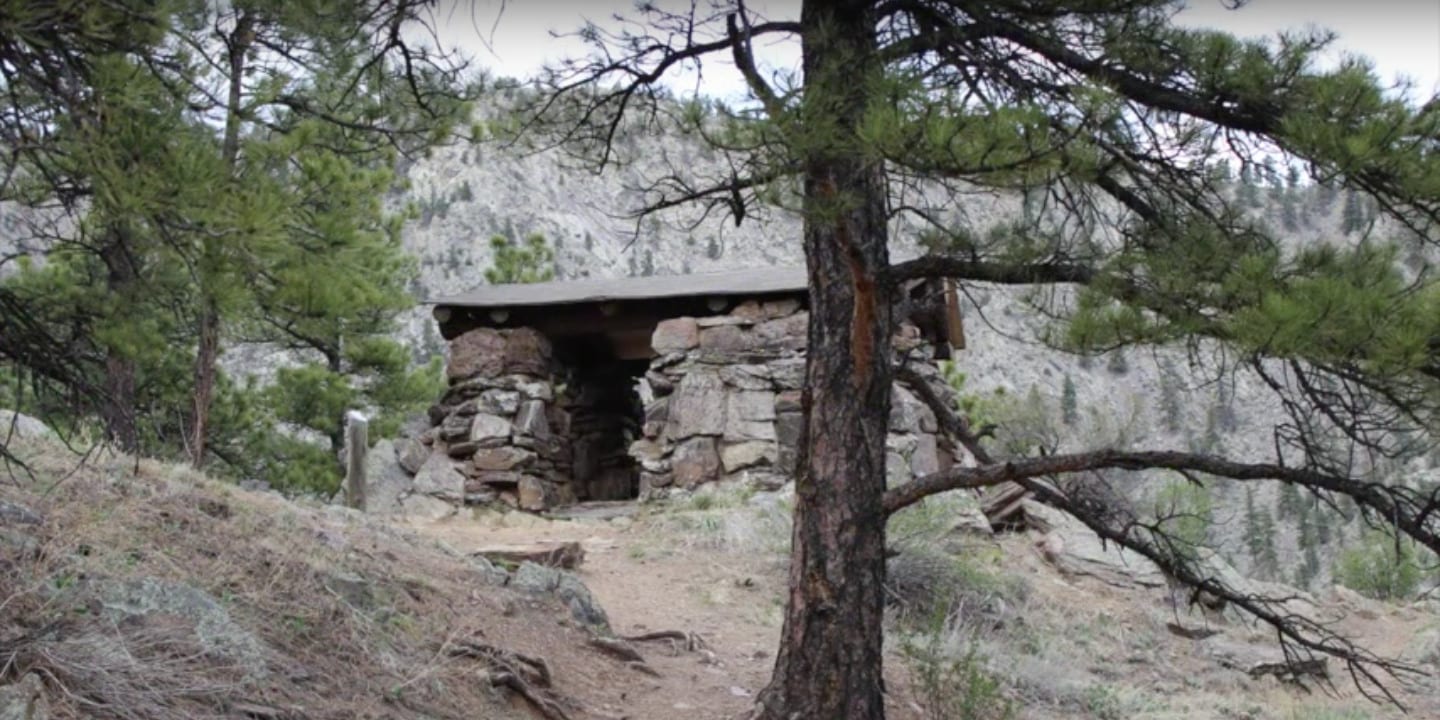 You may know by now that Round Mountain Trail is far from a walk in the woods, so plan your hike accordingly. Start early to avoid finishing after dark. At a normal pace, it will take 6-8 hours to complete the hike. Round Mountain NRT is free of charge.
Leashed dogs are allowed in the trail, while motorized equipment is prohibited. Also, camping and fires are not allowed on the first mile of the two trails.
Getting there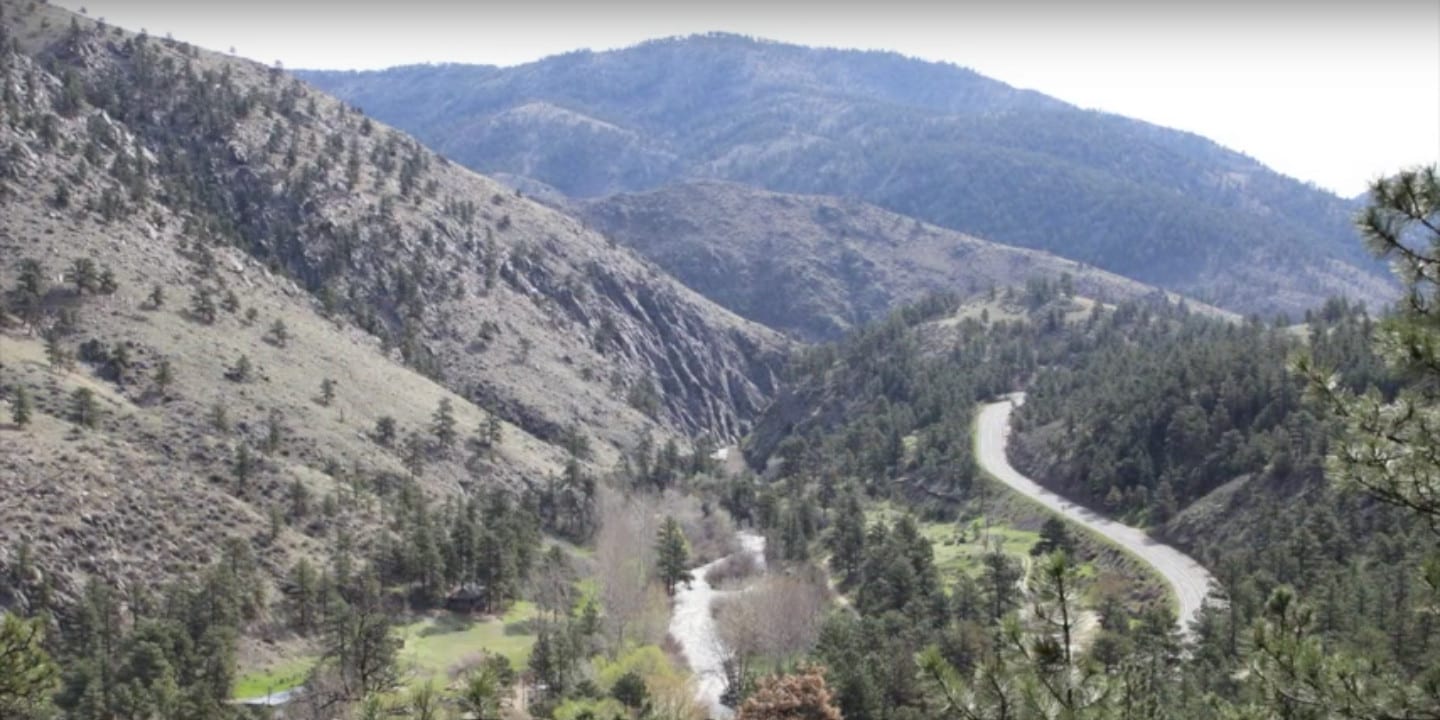 From Loveland, Drive on US Highway 34 for 13 miles towards Estes Park. Four miles after the mouth of Big Thompson Canyon, across Viestenz Smith Mountain Park is a sign and a short dirt road to Round Mountain National Recreation Trail trailhead.
Details
Address: Loveland, CO
Phone: 970-295-6600 (USFS-Fort Collins office)
Season: Year-round
Length: 4.4 miles (one-way)
Pets: Yes, on-leash
Fee: None
Website: fs.usda.gov/…