Explore the history of Colorado, from ancient civilizations and artifacts to dinosaurs that once roamed the land. There are archaeological sites in all regions of the state, from the Front Range to the Eastern Plains, to the western corners. Most are located on federal lands, Native reservations, or in state and city-run parks.
List of Archaeological Sites in CO
From dinosaur fossils to Ancient Puebloan ruins, Colorado has rich history to explore on its surface and hidden beneath the ground. Head southwest for the best evidence of American Indian culture in the state. Sites like Mesa Verde and Canyons of the Ancients are spectacular displays of cliff dwellings and mesa-top villages from long before Spanish and other settlers showed up.
Map of Archaeological Sites in CO
Featured Archaeological Sites
Guide to Archaeological Areas in Colorado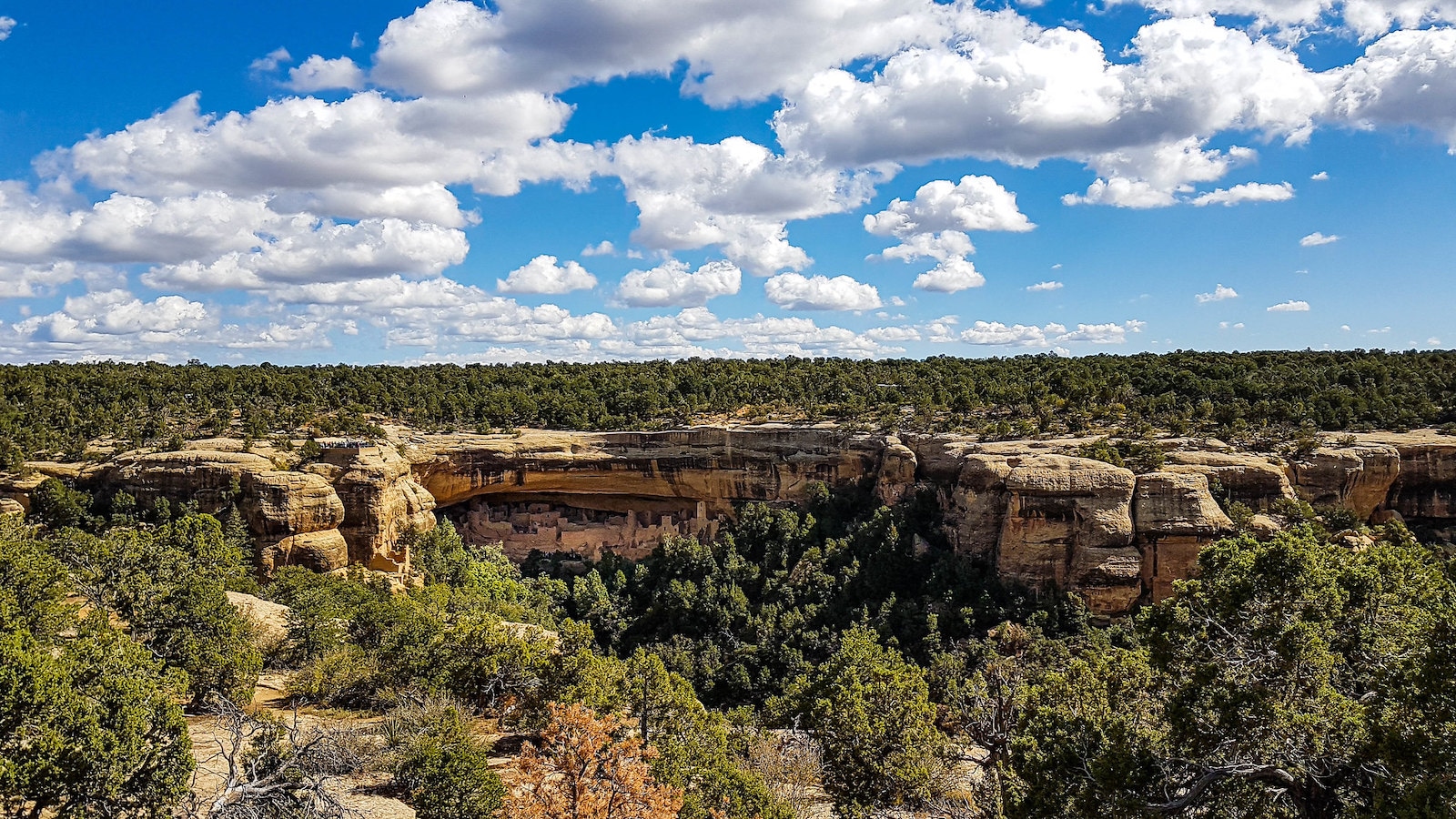 You can learn a lot about a state from what happened thousands or even millions of years ago without ever setting foot inside a museum. Paleontologically, Colorado has played an essential role in scientists' understanding of what life looked like millions of years ago. Colorado is such a hotbed of fossils that evidence of the existence of some dinosaurs was first discovered here, like the Stegosaurus and Brontosaurus.
Colorado used to be completely submerged in water, which means that you can find seashells in addition to dinosaur fossils in many places around the state. Plus, this great state has unique experiences where you can see the habitat and learn about dinosaurs outside of museums, a rarity in the world of archaeology.
Fast-forward to when humans came onto the scene, and Colorado has plenty of well-preserved sites that showcase how the first Coloradans lived and interacted. Some areas are still around, like kivas, which were some of the first forms of public gathering places. While some have deteriorated, others are intact and you can go inside for a taste of life from back in the early days.
Where to Find Archaeological Sites in Colorado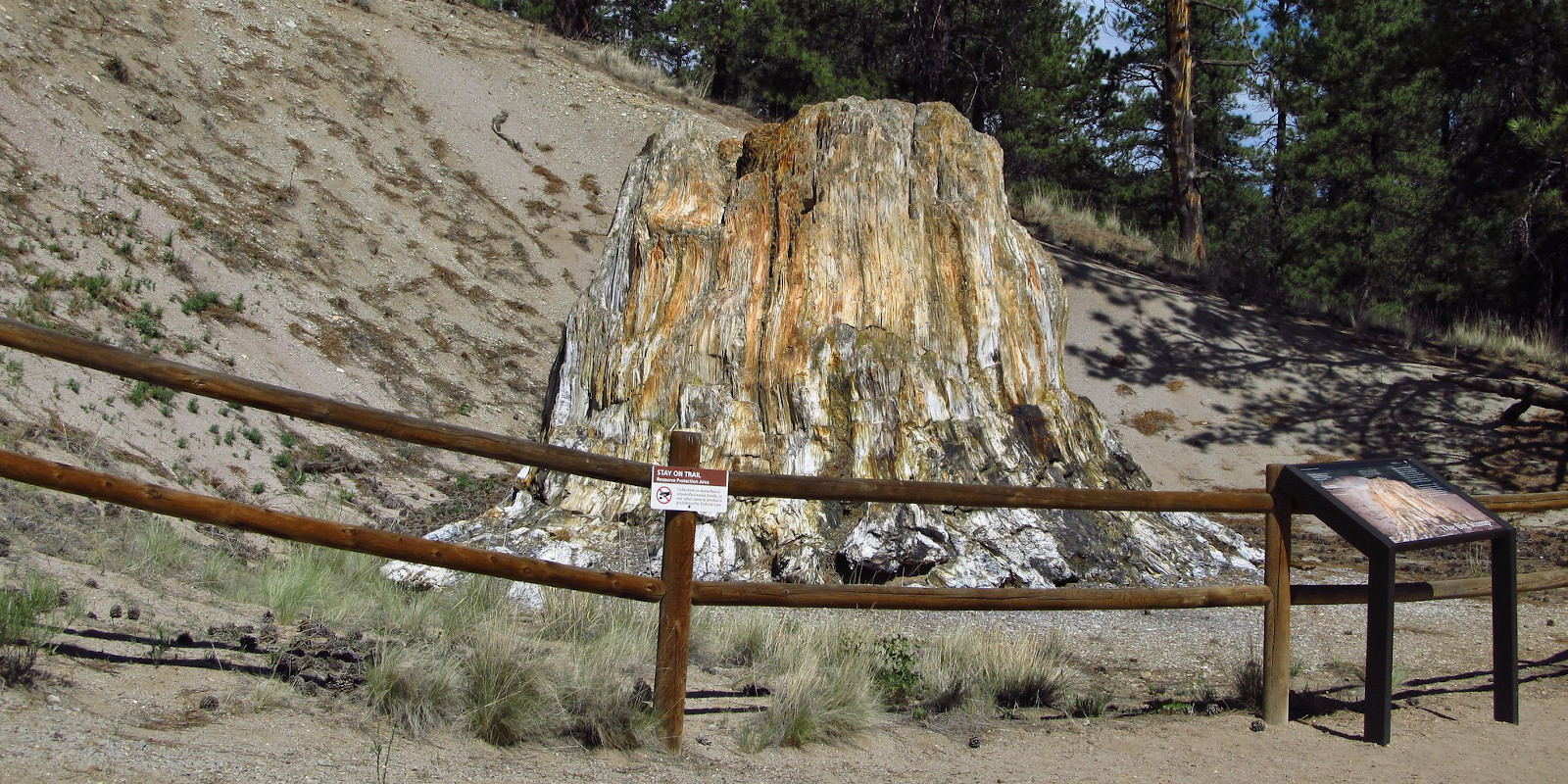 From corner to corner, Colorado is jam-packed with archaeological sites that will delight armchair scientists and historians alike. You could start with the most well-known and work your way down to the lesser-known areas, or make a road trip out of it and try to hit as many as possible. Either way, these sites can help us understand life in Colorado and how the Centennial State came from its rural beginnings to the popular destination that it is today.
To get the most bang for your buck, you'll want to spend a few days in southwest Colorado, where many of the most well-known locations are situated since that's where the Ancestral Puebloan people lived from 100-1600 AD. However, if you're more interested in dinosaur fossils, there are a few sites around Denver and Colorado Springs that will sate your curiosity.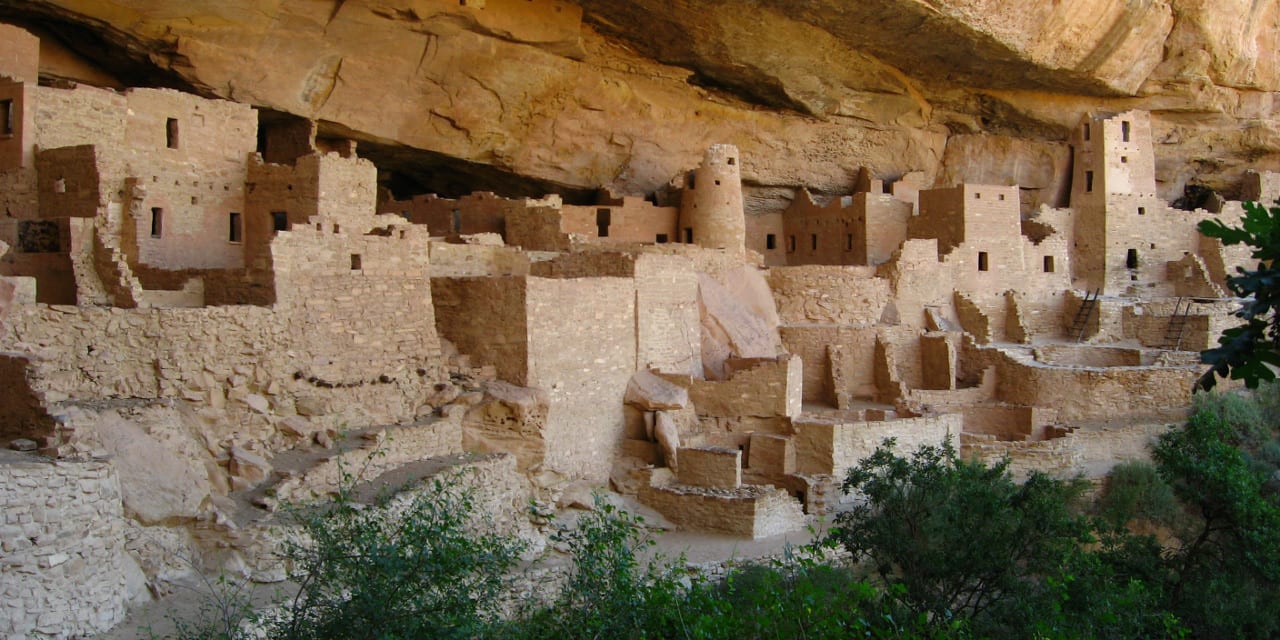 There are several different types of archaeological areas in Colorado that you can visit, from the natural to the manmade. We have ancient Puebloan cliff dwellings, ruins, and dinosaur fossils, where you can learn more about the preservation of Colorado's history.
Below are some places where you can learn about the past, present, and future of Colorado, divided into the two main categories of fossils and ruins.
Cliff Dwellings and Ruins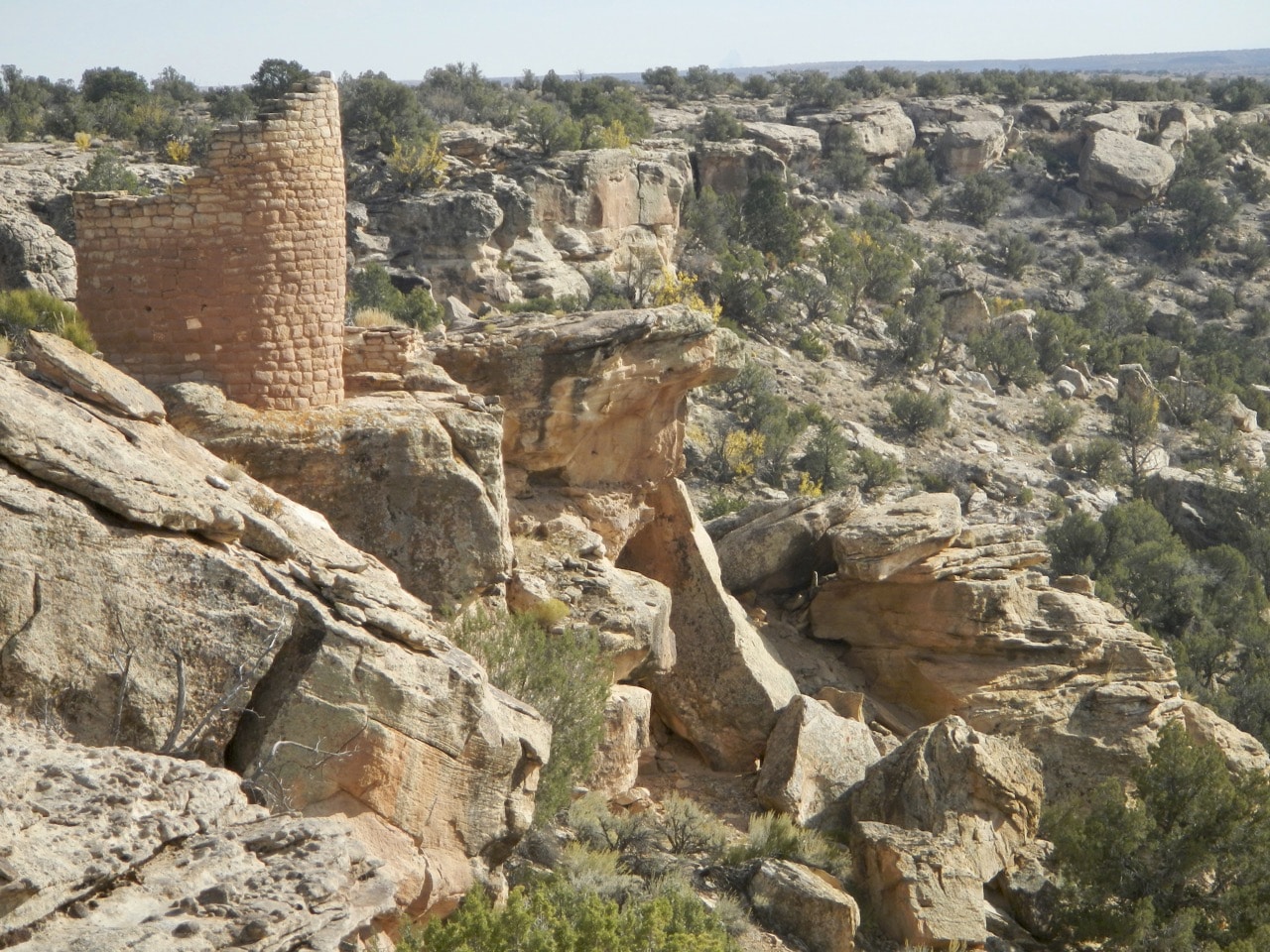 Starting in the Southwest corner of Colorado, the Canyons of the Ancients National Monument in Dolores is an enormous site that includes a museum, a nature trail, and over 164,000 acres chock-full of ancient Puebloan archaeological sites. Here, you can view ancient villages (one of which you can enter), towers, Sand Canyon, and one of the largest kivas in Colorado.
Canyon Pintado National Historic District resides in western Colorado. In this district, you'll find rock art and homestead ruins from as early as 1200 AD, much of which is viewable from your car, perfect for those who would rather forego a hike.
Chimney Rock National Monument and Park in Pagosa Springs is a great place to spot ancient Puebloan ruins that date back thousands of years, including kivas, a pit house, and multi-family dwellings.
Hovenweep National Monument is located near Cortez in the southwest corner of the state, and it extends into Utah, where you can find the visitor center. Hovenweep is an ideal spot for camping and ruins-viewing, as you can even see the ruins of Hovenweep Castle and towers built by the Ancestral Puebloan people.
Mesa Verde National Park is the perfect place to view ancient cliff dwellings, as there are over 600 well-preserved dwellings plus 4,000 ruins in this notable archaeological site. Be sure to stop by Canyons of the Ancients if you have the time, since it's not far away.
Ute Mountain Tribal Park offers guided tours of cliff dwellings and villages from the Ancestral Pueblo people. You can choose between an easier hike or a more active one, but both are packed with information.
Dinosaur Fossils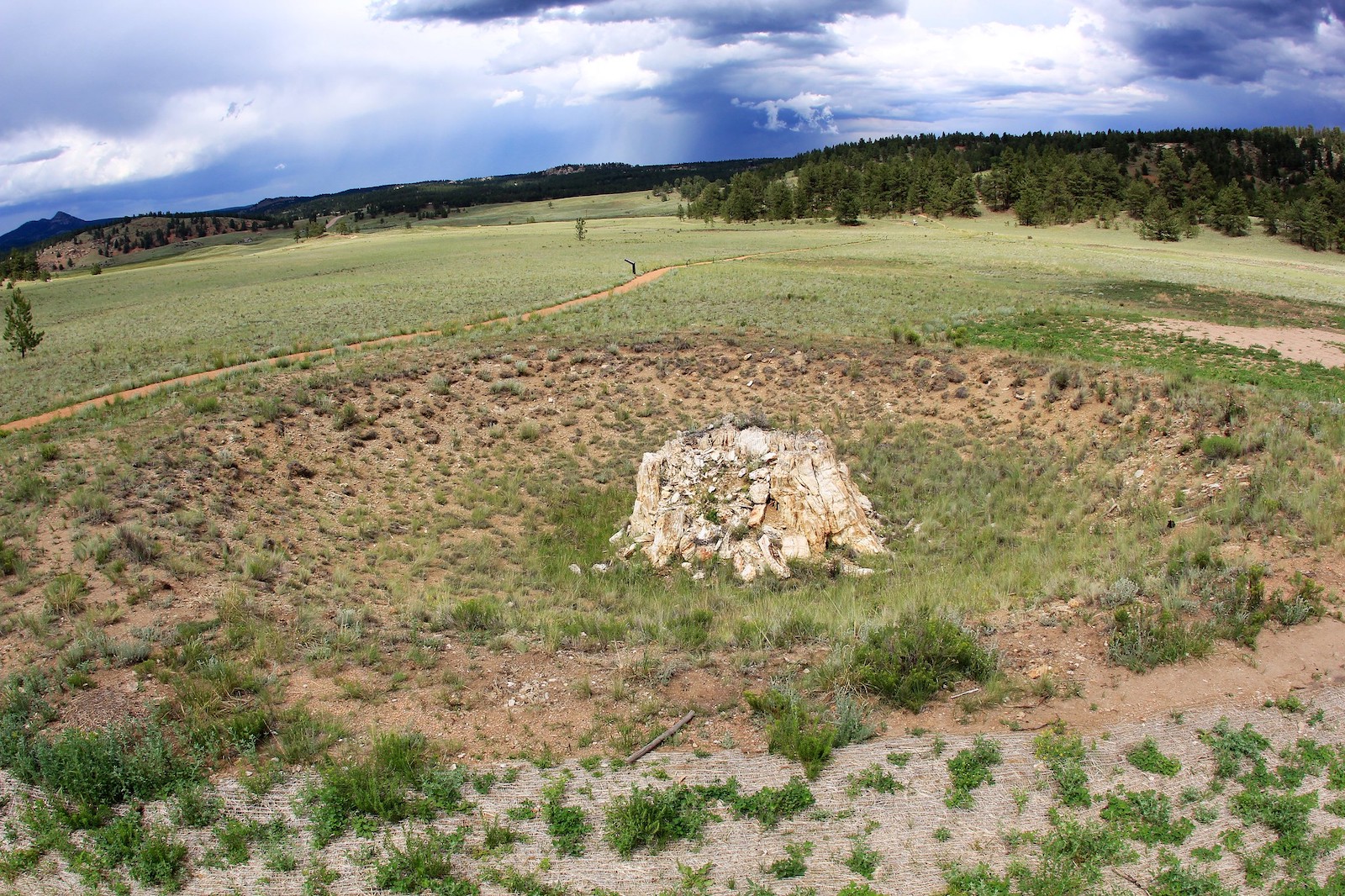 The Dinosaur National Monument spans Utah and Colorado, with over a thousand viewable fossils on the Utah side. In the Colorado portion of the park, you can enjoy a picturesque drive with old homesteads and rivers for your viewing pleasure. Perfect for camping, this archaeological site is quite remote.
Just northwest of Colorado Springs in Divide, Colorado, is Florissant Fossil Beds National Monument. Here, you can view petrified redwoods, a visitor center with additional information, and several hiking trails where you can discover more fossil beds and wildlife.
Morrison-Golden Fossil Areas is a great place to take in some Colorado history when you're near Denver. Bring the kids since they'll be thrilled to see real dinosaur tracks and fossils aplenty.
In the southeast corner of Colorado, you can see ancient Allosaurus and Brontosaurus tracks and art from prehistoric Coloradans at the Picketwire Canyonlands. Here, the tour guides will help you learn to identify dinosaur tracks, making this an excellent getaway for the whole family.
Have a terrific time exploring Colorado's vast array of archaeological sites. Learn more about what formed this region of the west and who used to roam here long before you.
Latest in Archaeology Areas
View more archaeological area articles
Related Activities