Dinosaur Ridge is a unique geological site situated in the Morrison Formation located just outside of Denver, Colorado. It's a world-famous destination for dinosaur enthusiasts and scientists alike, as it is home to an abundance of dinosaur fossils and tracks that are over 100 million years old.
You'll find a variety of hiking trails, guided tours, and exhibits that showcase the fossils and footprints of prehistoric creatures from the Late Jurassic Period. Dinosaur Ridge is a must-visit for anyone interested in paleontology, geology, or natural history.
It is one of the handful of fossil areas in the state that offer a unique opportunity to step back in time and witness the remains of the incredible creatures that once roamed the earth.
National Natural Landmark in Jefferson County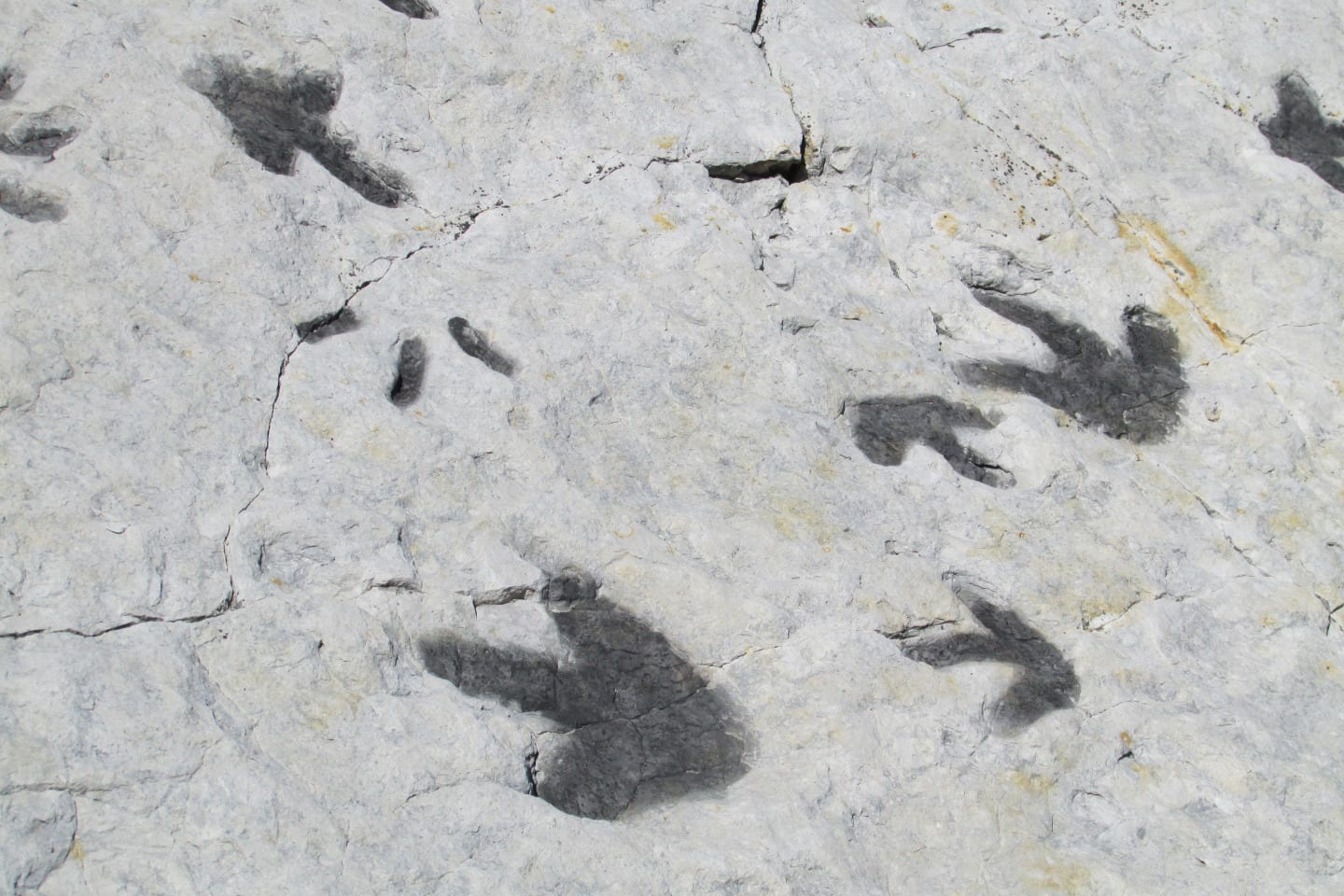 Dinosaur Ridge is located just off of C-470 and Alameda, west of Denver. In 1877 several dinosaurs were discovered at Dinosaur Ridge, including Apatosaurus, Stegosaurus, and Allosaurus, bringing international attention to the area.
There are two trails and a visitor center at Dinosaur Ridge. The visitor center features information on trails and a small gift shop. There is also a Stegosaurus Snack Shack located outside the center offering burritos, pretzels, and more. It's open seasonally for lunch and snacks.
The park is part of the Morrison Fossil Area, a layer of rock that was formed during the Late Jurassic Period which is a National Natural Landmark that was designated in 1973.
Guided Tours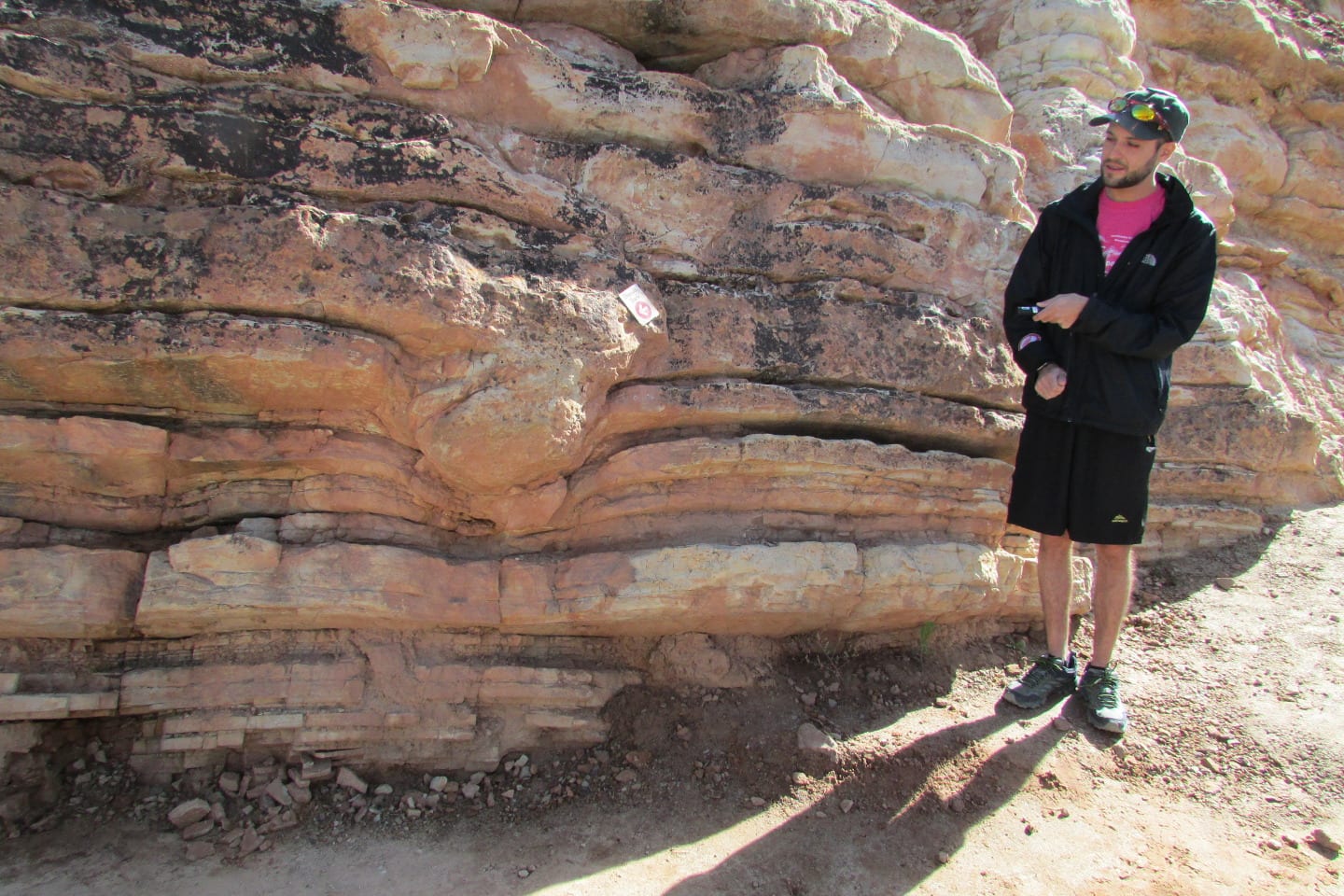 The Visitor Center offers walking and bus tours if you want a more educational and guided experience within the park. All tours can accommodate large groups as long as you notify the center a few weeks before your visit.
Guided Bus Tour
Guests 5 and older are welcome on this 45-60 minute small bus tour with stops at Bone Bed, the Brontosaur Bulges, and the Dinosaur Tracksite. Professional guides personalize your tour based on the interests of the group and cover topics including local history, geology, and in-depth information about the dinosaur tracks.
Guided Walking Tour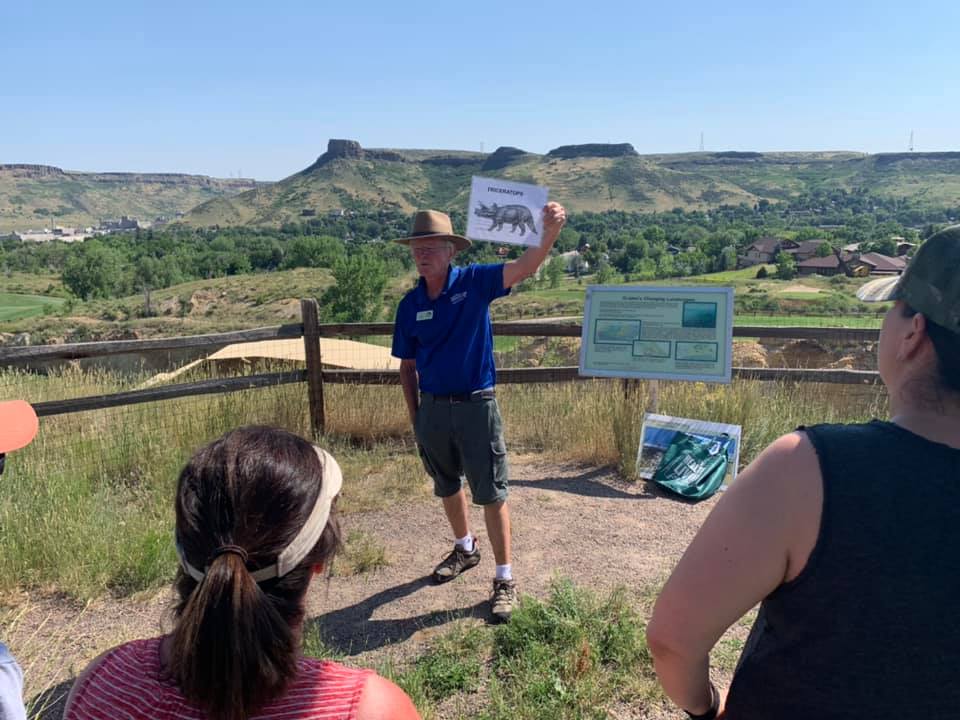 There are two options for walking tours: either be guided by a volunteer or a geologist for roughly 2 hours on Dinosaur Ridge or Triceratops Trail. The geologist-led tours are recommended for guests aged 16 or older and include rich information about the geological makeup of the region and track sites. The volunteer-led walk is more suitable for younger guests and provides a more interpretive experience.
Self-guided Walking Tour
If you prefer to move around at your own pace, there are plenty of interpretive signs throughout both the Dinosaur Ridge and Triceratops Trail. Grab a map at the Visitor Center, and maybe even download an audio tour to guide you along as you explore the wonders of the prehistoric beasts who once roamed Colorado.
Hiking trails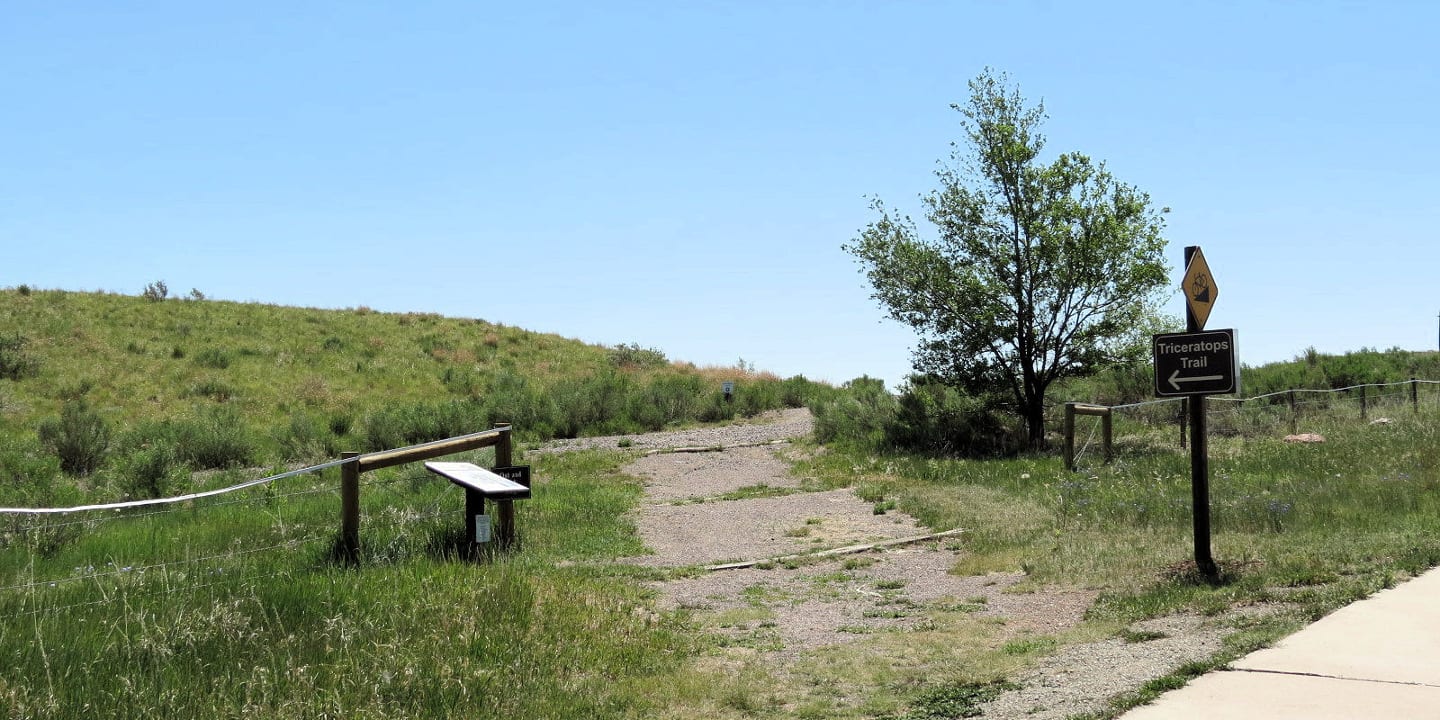 Dinosaur Ridge Trail – Over 15 interpretive sites, 2 miles round trip, and takes about 1-2 hours. Features hundreds of dinosaur tracks and a bone quarry. It's accessible from the visitor center.
Triceratops Trail​ – 6 interpretive sites, 1.5 miles round trip, a little bit shorter and takes about 1 hour to walk through. The scenic trail is located one block east of 6th avenue and 19th st in Golden. Highlights tracks, fossils, and clay mining.
Programs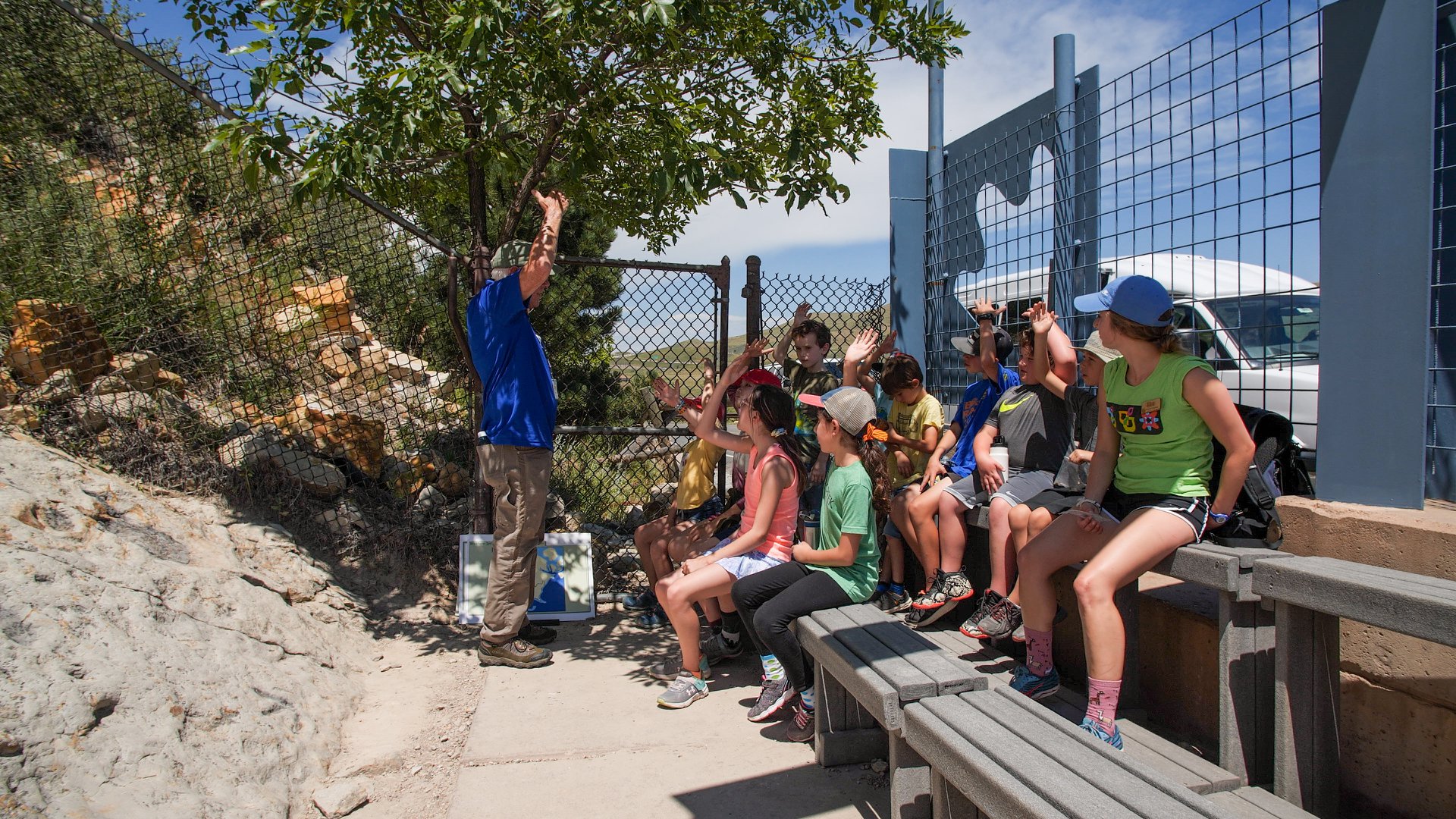 Dinosaur Ridge offers a range of educational programs designed for both children and adults. For children, there are a variety of programs designed to make learning about dinosaurs and geology fun. Popular options include "Dinosaur Detective," which takes children on a scavenger hunt through the exhibits, and "Fossil Lab," which allows children to touch and examine real fossils under the guidance of an expert.
For adults, Dinosaur Ridge offers a range of more in-depth educational programs. Notable programs include the "Advanced Geology Hike," which takes visitors on a strenuous hike through the park, and the "Paleontology Experience," which allows visitors to work alongside scientists in the field and learn about the techniques used to study fossils.
Getting There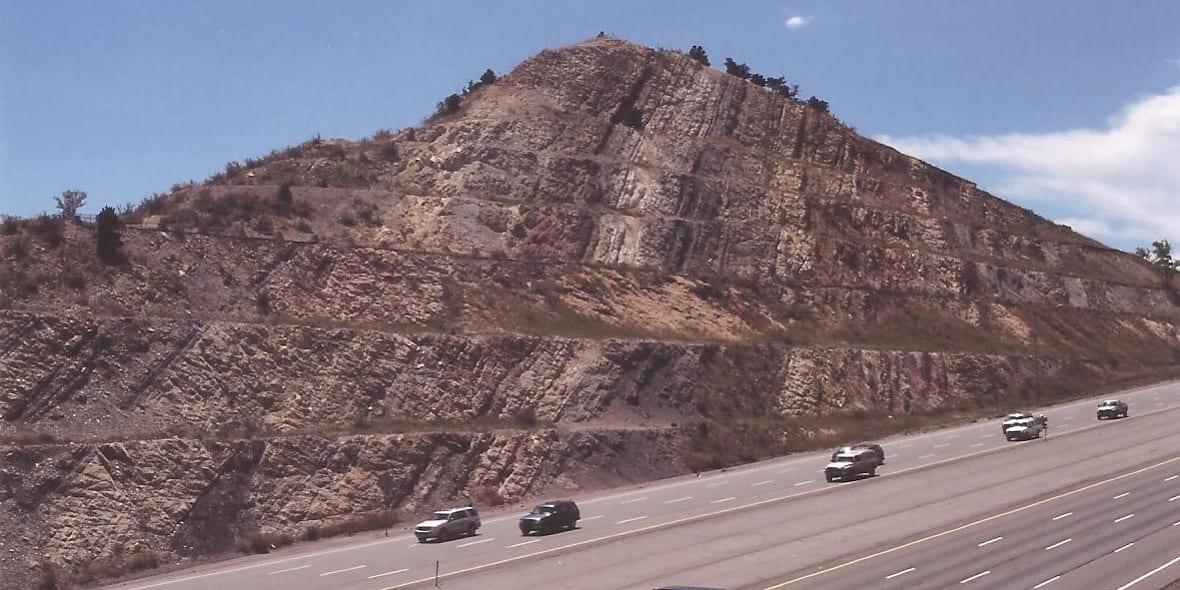 To drive to Dinosaur Ridge from Denver, get on I-70 westbound towards Golden. Take exit 259 towards Morrison and turn left onto CO-93 South. Continue for about 1.5 miles and turn right onto Alameda Parkway. Follow the signs for Dinosaur Ridge and turn right onto Rooney Road. Continue for about 1 mile and the Dinosaur Ridge Visitor Center will be on your left. The drive takes about 30 minutes from downtown Denver, depending on traffic.
Details
Address: 16831 W Alameda Pkwy, Morrison, CO 80465
County: Jefferson County
Phone: 303-697-3466
Season: Year-round
Pets: Yes, on a leash
Designated: 1973
Acres: 80
Ownership: County, Municipal, Private
Website: dinoridge.org and nps.gov/…