The Morrison Fossil Area shows rare dinosaur and crocodile bones, plant fossils, and geological features. It's located along Dinosaur Ridge near Green Mountain, nearby Lakewood, CO. A trail runs north to Golden.
This extraordinary national natural landmark provides a one-of-a-kind walk through history. The trail time travels into the late Jurassic and Cretaceous Periods, unmatched in the country.
In addition to dinosaur and crocodile bones, four species of which are new to science, and plant fossils, this natural landmark also showcases unique dinosaur and reptile tracks, six species of which are new. Other fossils can be found as well.
National Natural Landmark in Jefferson County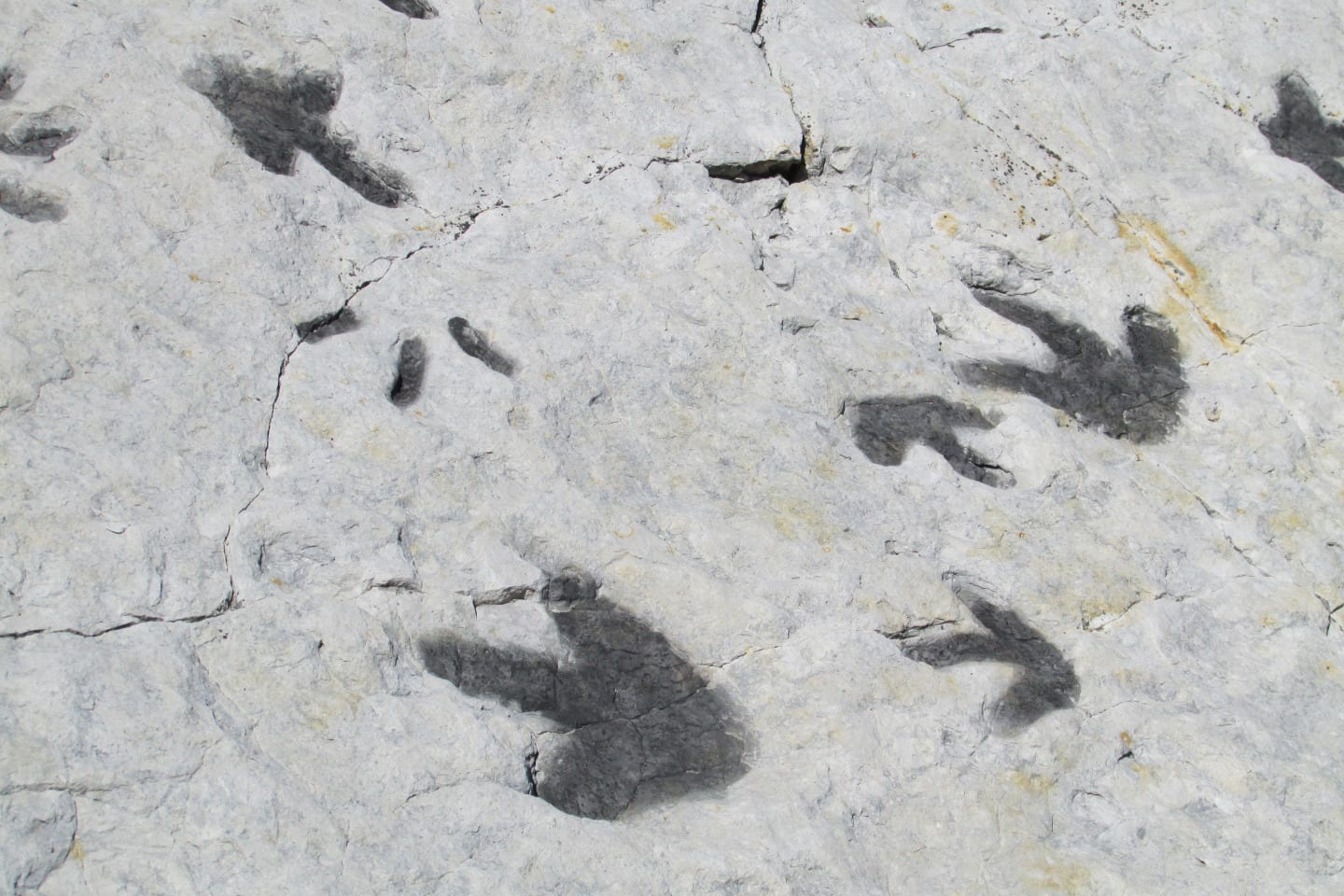 Dinosaur Ridge is located just off of C-470 and Alameda, west of Denver. In 1877 several dinosaurs were discovered at Dinosaur Ridge, including Apatosaurus, Stegosaurus, and Allosaurus, bringing international attention to the area and dinosaurs.
There are two trails and a visitor center at Dinosaur Ridge. The visitor center features information on trails and a small gift shop. There is also a Stegosaurus Snack Shack located outside the visitor center offering burritos, pretzels, and more. It's open from 10 am-4 pm Mon-Sat and 11 am-4 pm on Sun from June through August.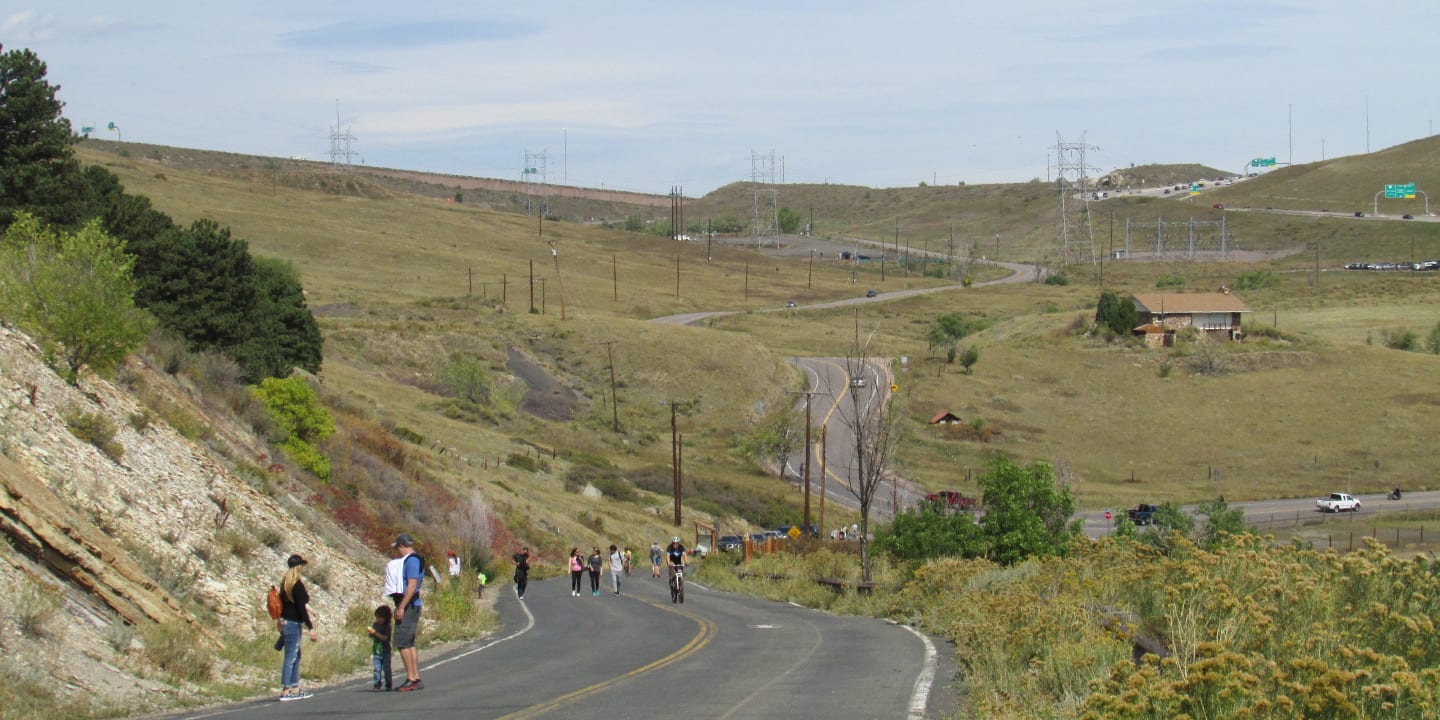 Dinosaur Ridge features a visitor center, which houses exhibits, a small gift shop, and information on its two prehistoric trails. The park is part of the Morrison Fossil Area, which is a National Natural Landmark that was designated in 1973.
Hiking trails
Self-guided, guided and shuttle bus tours are available year round. On both trails there are interpretive signs and displays informing visitors. Guided tours are only for groups who have registered in advance. Shuttle bus tours are available for $4 per person on a first-come, first-serve basis.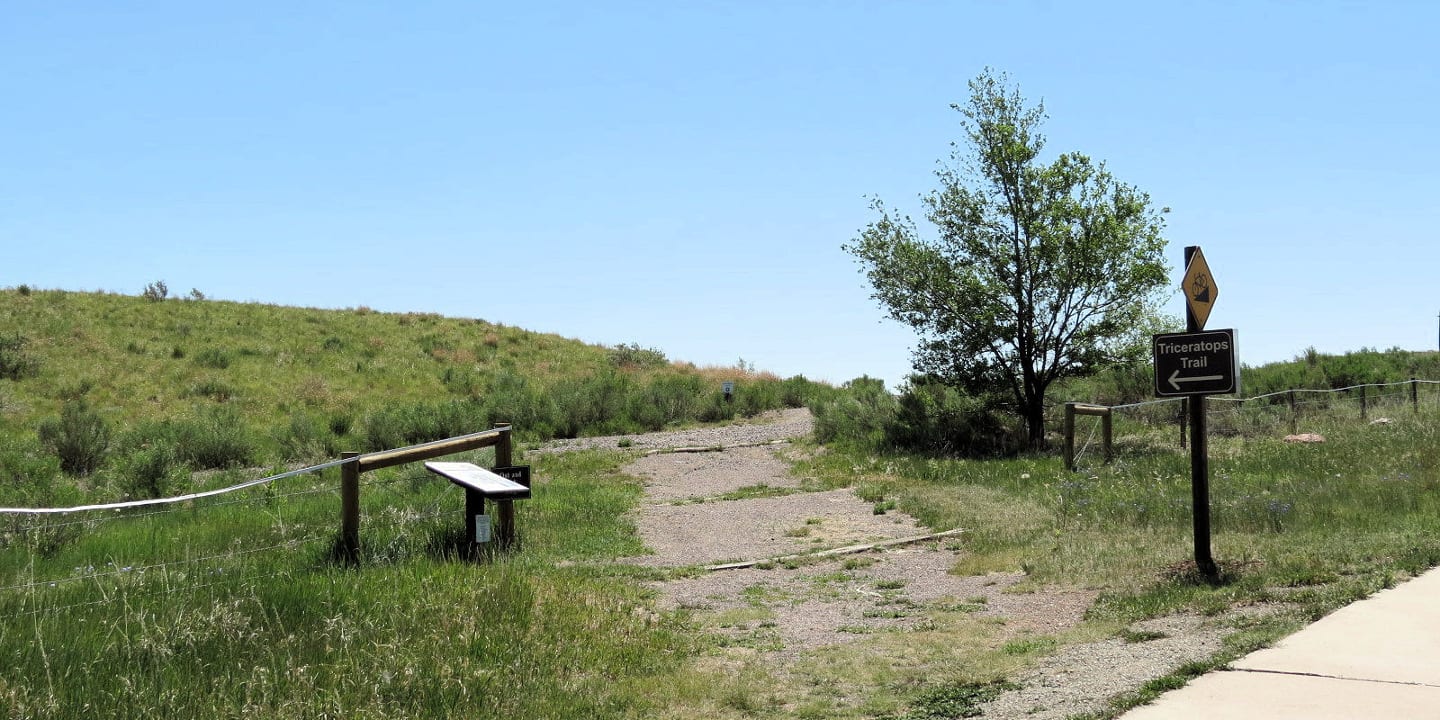 Dinosaur Ridge Trail – 15+ interpretive sites, 2 miles round trip, about 1-2 hours; Features hundreds of dinosaur tracks and a bone quarry. It's accessible from the visitor center.
Triceratops Trail​ – 6 interpretive sites, 1.5 miles round trip, 1 hour; Scenic trail located one block east of 6th avenue and 19th st in Golden. Highlights tracks, fossils, and clay mining.
Details
Address: 16831 W Alameda Pkwy, Morrison, CO 80465
County: Jefferson County
Phone: 303-697-3466
Season: Year-round
Pets: Yes, on leash
Designated: 1973
Acres: 80
Ownership: County, Municipal, Private
Website: dinoridge.org and nps.gov/…