Driving an all terrain vehicle is a great way to see Colorado. You'll be able to experience a vast amount of countryside in a relatively short period. All terrain vehicles are available for rent throughout the Rockies.
ATV Tours and Rentals in Colorado
Take a guided tour into the Rocky Mountain's vast backcountry. Discover ghost towns, former mining relics and natural landmarks. Or rent you own with a friend and choose your own adventure.
Guide to ATVing in Colorado
All levels of riders will find terrain they like, with miles and miles of former mining roads waiting to be explored. You can rent ATVs at locations across the state, so it's always easy to find one.
Guided tours run from late spring to early fall, with some running year round, depending on the environment. You can go out for a couple hours or a full day. There's also the option of renting an ATV and taking it out yourself, on an unguided adventure.
Trails exist in all parts of the state, from federal lands like national forests and BLM to certain state parks. They access a variety of attractions and sights, including distant lakes, former mines and ghost towns.
What to bring ATVing
Closed toe shoes, layers of clothes, long pants, rain jacket
Sunscreen, sunglasses and hat (helmet & goggles sometimes provided)
Water, snacks
Camera
Popular Posts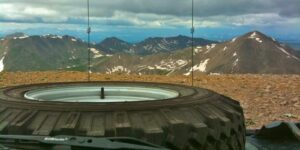 25 Highest Roads in Colorado – Colorado plays host to a myriad of breathtaking mountain roads that will inspire awe and wonder in equal measure. They span the length and breadth of the state, encompassing some of the most beautiful scenery that…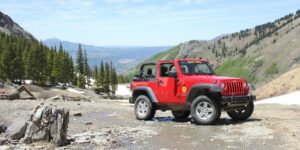 14 Unbeatable 4×4 Jeep Trails in Colorado – The Colorado Rockies are an off-road driver's dream. There are so many trailheads to explore — it's a perfect mix of top-grade topography, well-kept trails and gorgeous scenery. The state has long touted…
Related Activities
Jeeps share many of the same 4×4 roads as ATVs. Both usually pass numerous historic mines and ghost towns.