Both paragliding and hang gliding are remarkable ways to enjoy the Colorado countryside. The best part is, you get to do so with unobstructed views! Experienced guides will ensure you are safe and having a good time.
Hang Gliding: Tandem Flights & Lessons
Both tandem flights for the general public and private lessons are available. There are a few choices for those wanting to learn how to hang glide on their own. Tandem flights are available on the Front Range with Hang Glide Colorado.
Paragliding: Tandem Flights & Lessons
Like hang gliding, paragliding is common around the world as a way to see the sights as few others have. Tandem paraglide flights are available year-round at many places and seasonal at some. The best part is you can bring your camera along and snap photos as you glide.
Guide to Hang Gliding and Paragliding in Colorado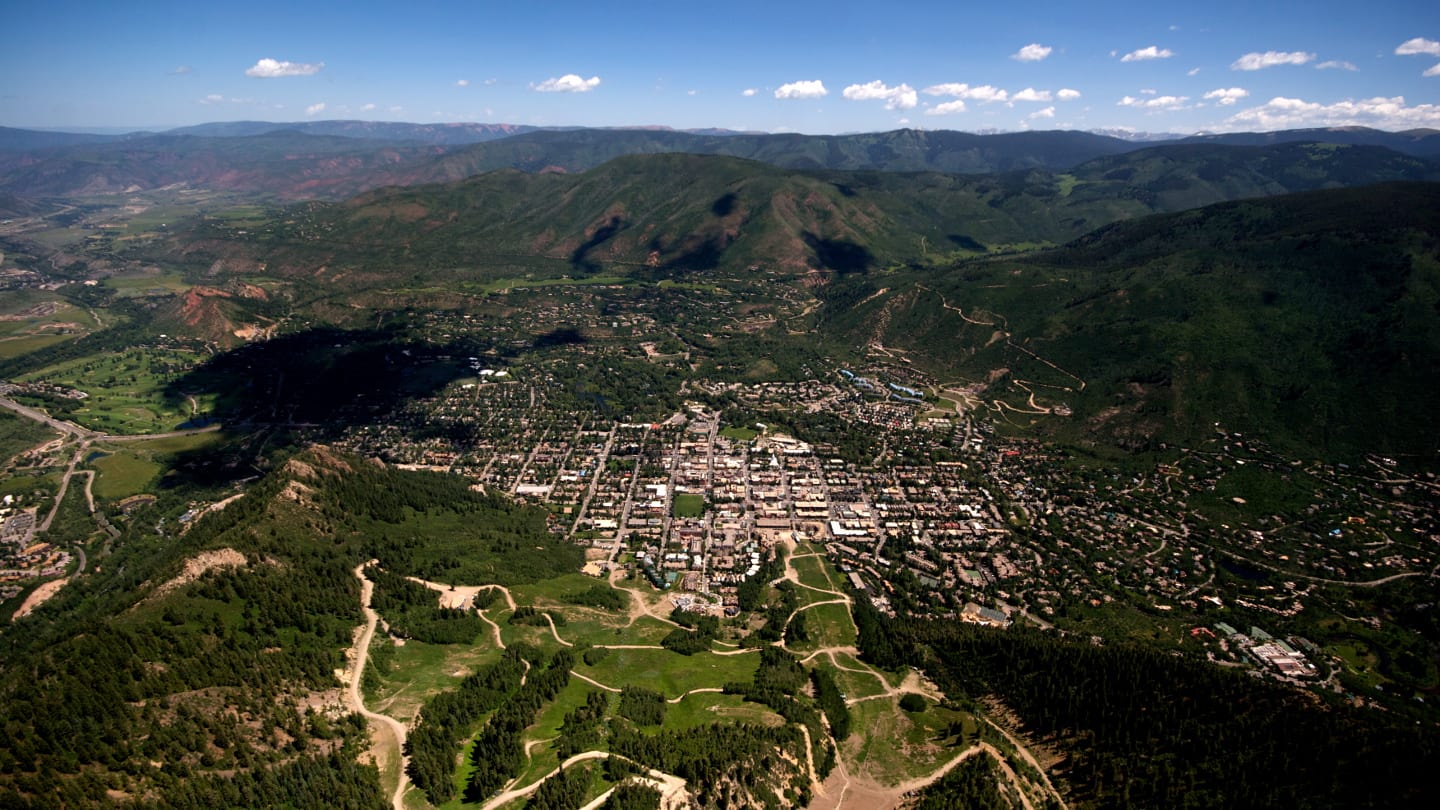 The Centennial State is one of the prettiest states in the nation. There's so much natural beauty to behold, it's sometimes best to get a birds-eye view. Hang gliding and paragliding are two activities that are widely unforgettable.
Whatever your experience level or comfort with heights, give one of these unique activities a try. You'll love the memories once you're safe on the ground, and relish the thrilling journey to the earth. Reserve yourself a tandem hang glide or paraglide flight this season.
Paragliding: There are paragliding outfits located all across the state. Flights typically last ten to twenty-five minutes, depending on weather conditions and where your launch site is. Instructors with years and years of experience will make sure your flight is the most enjoyable. They utilize a wide canopy resembling a parachute to safely glide through the sky.
You can take pictures from thousands of feet above the earth, as you gaze around at the Rocky Mountains. Paragliding is most common during the summer seasons from May through September, although you can find it year-round at places. Go on a tandem paraglide flight in Aspen, Boulder, Glenwood Springs, Golden, Telluride, or Vail, among other locations.
Hang Gliding: Hang gliding is a bit less common than paragliding in Colorado, however, it's still a unique, one-of-a-kind trip that gets you flying high. It's definitely closer to a bird-like flight, providing the easiest and safest access to this phenomenon.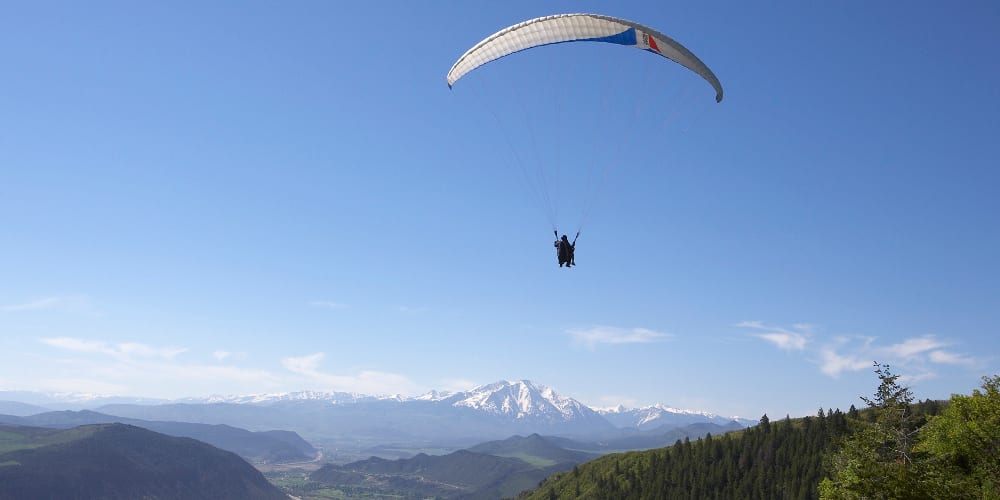 By shifting their weight, pilots are able to manage their speed and direction of the hang glider, which is made of aerospace aluminum alloy, covered with synthetic space-age polymer fabric, creating the wing.
Most tandem hang glide flights are shorter than paragliding, lasting between five and ten minutes. There is a weight limit too, so be sure to check ahead if you're on the larger side. And if you're interested in hang gliding on your own one day, there are flight schools where you can soak in wisdom from highly knowledgeable guides.
Related Activities