Adventure Paragliding offers tandem flights high over Glenwood Springs and the Roaring Fork Valley. Beginners and first-timers are welcome, with no prior flying or training required. Both tandem flights and paragliding lessons are available through certified instructors for ages are 2 and up. They fly daily from May to October, with multiple flights per day during the peak summer season.
If you have ever dreamed of flying, or gazed up at the birds soaring above longing to join them, this is your chance to live that experience!
Paragliding Lessons & Tandem Flights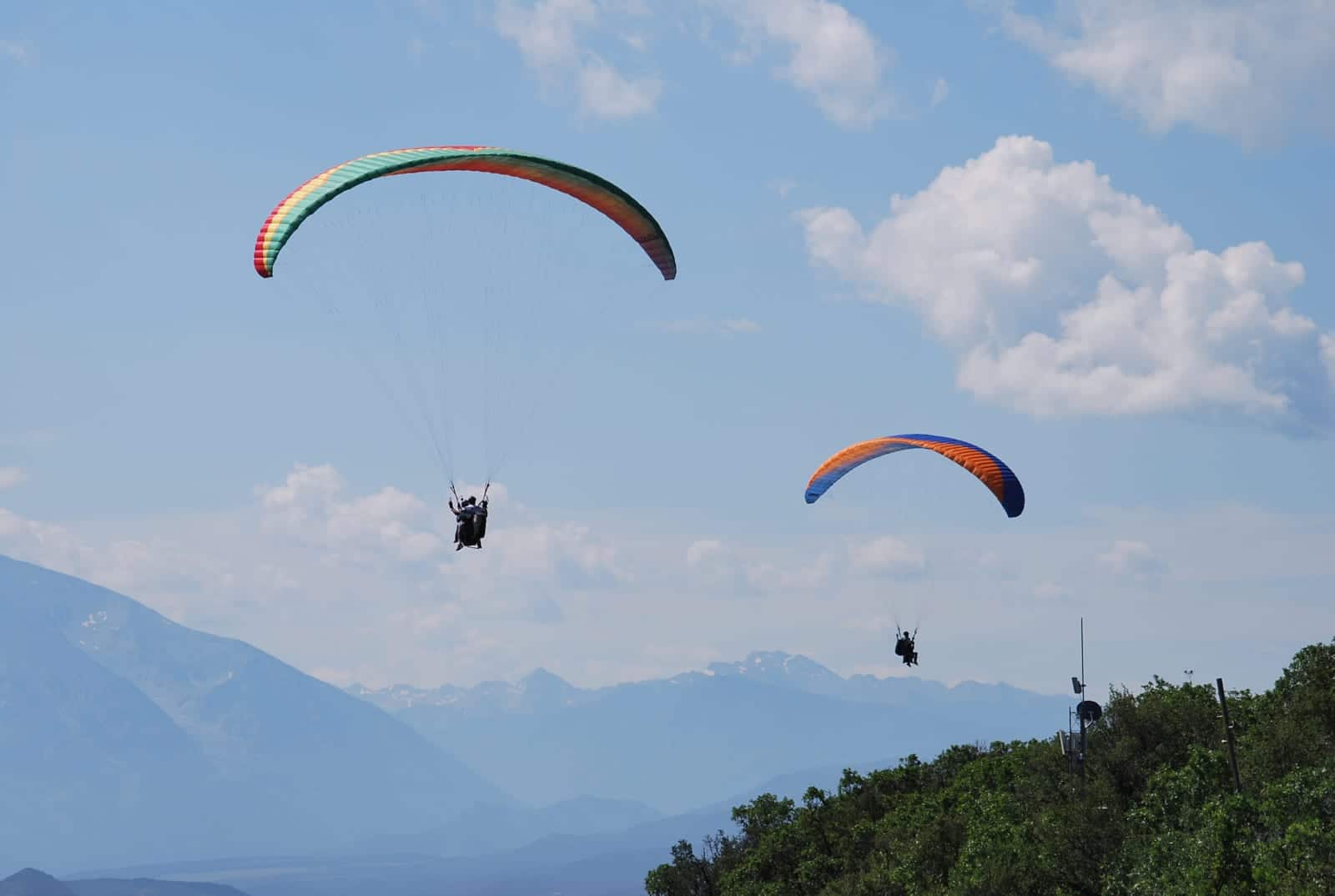 Tandem Flights – They fly 4 times a day weather permitting. You'll take to the skies with your own US Hanging Gliding Association (USHGA) certified instructor. You'll have a chance for a free flight surrounded by some of Colorado's most stunning scenery.
Paragliding Lessons – Become a safe and certified paragliding pilot. Lessons combine classroom instruction with tandem flying to become capable of solo gliding. Their Intensive P2 Certification Course is one of the most complete lessons available in the country. It runs for between 8-12 days. There are 2 training sites to give a diverse landscape of both open and restricted landing.
Furthermore, they have a simple Two Hour Introductory Course, designed to give you the basics of paragliding. An Intermediate P3 Program allows a P2 certified pilot to go to the next level.
Details
Address: 715 Cooper Ave, Glenwood Springs, CO
Phone: 970-274-1619
Season: May – October
Website: apw.adventureparagliding.com