A Colorado dude ranch offers western-style lodging, recreation, and charm to visitors throughout the year. Whether you seek a luxurious retreat or a more rustic adventure, these ranches are sure to provide a unique and memorable experience for all.
The ambiance varies from upscale and luxurious to hands-on experiences working with livestock. Guests typically stay for a week, but some ranches offer shorter or even nightly stays. Expect to be treated to homecooked meals, outdoor adventures, and a retreat from the daily stresses of life.
List of Guest Ranches in CO
From the Rockies to the plains and everywhere in between, you'll find plenty of authentic dude ranches for families, luxury amenities, or a more immersive working experience. These charming establishments offer a variety of accommodations to fit any budget. Signature activities include horseback riding and fly fishing.
Map of Guest Ranches in CO
Guide to Dude Ranches in Colorado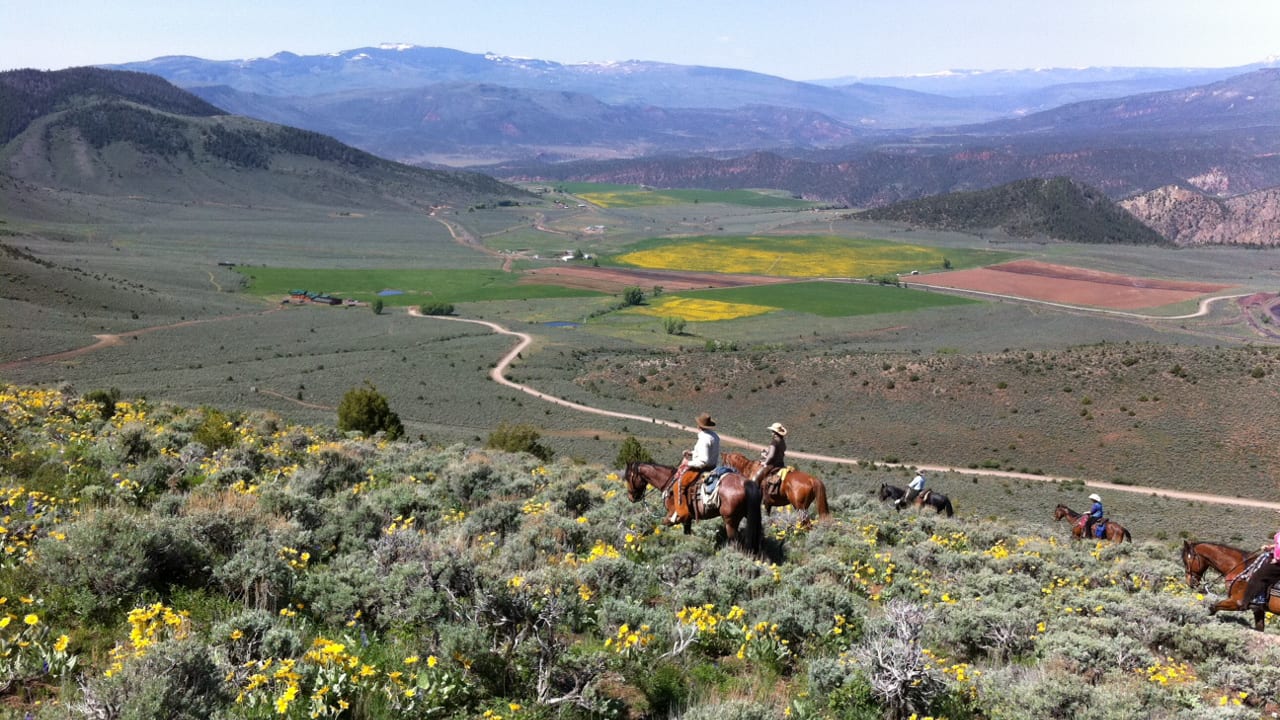 Experience the true Colorado, away from the hustle and bustle of city life. Live like a cowboy for a week at one of many dude ranches around the state.
Many guest ranch resorts are all-inclusive, with home-cooked meals and a slew of guided recreation. Seasons vary, with the majority operating from late spring into fall, while others are year-round. The most popular time to enjoy dude ranching is summer, but the ones that stay open throughout winter make sure to create exciting experiences as well.
Luxury guest ranches cater to your every whim. The lodge is upscale, the food is immaculate, and the service is five-star. On the other end of the spectrum, you can get your hands dirty at a real working ranch, where you'll be able to help with the farm animals and keep up the daily chores.
If you're looking for a true Colorado experience, book a week at a Colorado dude ranch for an adventure you'll always cherish. More on guest ranches can be found at coloradoranch.com, the Colorado Dude & Guest Ranch Association since 1934.​
Recreational Activities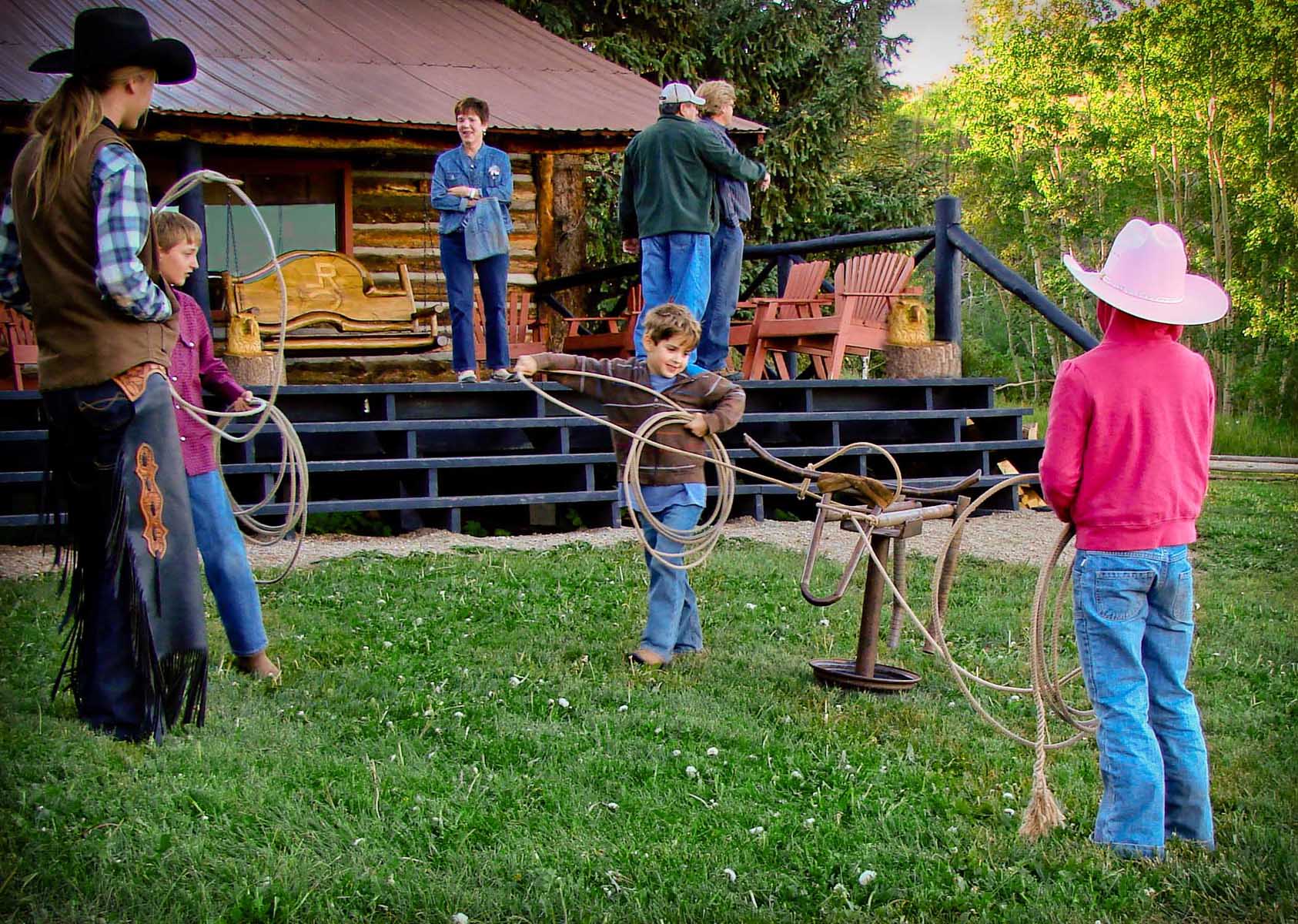 Mostly all dude ranches will allow their guest to ride a horse, with some even granting you your own horse for the duration of your stay. Fly and rod fishing is a popular pastime in these western settings with access to some of the best trout streams and rivers in the country.
Guests can also go hiking and mountain biking on scenic trails that wind through the breathtaking landscapes of the Rocky Mountains. For those seeking more leisurely activities, dude ranches in Colorado may offer options such as helping the cook, relaxing in a hot tub, or gathering around the campfire with s'mores and live music.
A couple of accommodations even have their own private hot springs, meaning you'll have the healing benefits of mineral spring water at your fingertips. In the colder months, ranches typically have partnerships with nearby outfitters to guide guests on backcountry skiing, heli-skiing, sleigh rides, and snowshoe journeys.
Tips for your stay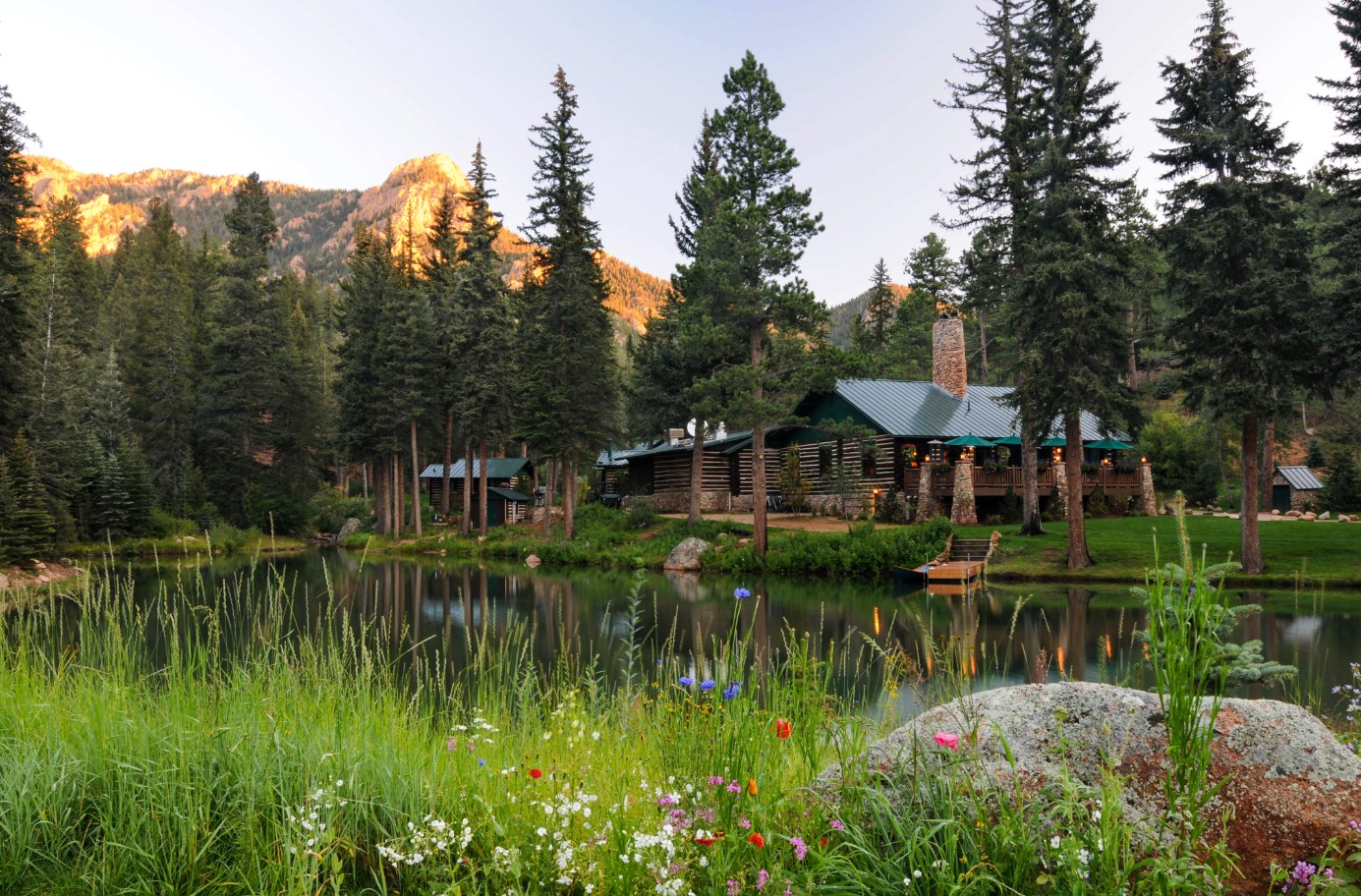 Research and choose a dude ranch that aligns with your interests and preferences. Look for ranches that offer the activities you enjoy and have the amenities you need for a comfortable stay.
Pack appropriate clothing and gear for the activities you plan to do. This may include sturdy boots for horseback riding, rain gear for unexpected weather, and sunscreen for the high-altitude sun.
Be prepared to disconnect from technology and fully immerse yourself in the ranch experience. Many dude ranches have limited cell service and no WiFi, so bring books or games to entertain yourself during downtime.
Take advantage of the opportunity to meet new people and make new friends. Ranches typically offer group activities, such as campfire gatherings and meals, where you can socialize with other guests and staff.
Embrace the spirit of adventure and try new things. Whether it's learning how to rope a steer, casting a fly fishing line, or taking a guided hike through the mountains, stepping out of your comfort zone can lead to unforgettable experiences and memories.
Latest in Dude Ranches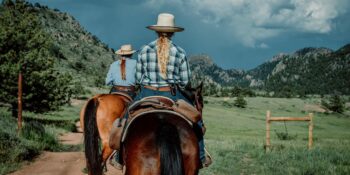 Between the state's immense, snow-capped mountains to its vast, open plains, Colorado is home to a…
Related Activities