Blessed with unparalleled mountain beauty, Colorado is a top-tier destination that knows how to accommodate its travelers. It features so many incredible hotels in all regions of the state, from charming, small towns to bustling, big cities. And while the myriad of tourist attractions draws people in, there are many amazing hotels that are destinations in and of themselves.
Top Hotels by Town in CO
Most popular towns and cities in Colorado feature at least a few top hotels to choose from. Whether they be bed and breakfasts, cozy cabins, or luxurious 5-star accommodations, there's a place to stay to suit everyone. Let's take a look at the best hotels in each in-demand destination, featuring a range of budgets, amenities, and ambiances.
Map of Top Hotels by Town in CO
Other Featured Lodging
Guide to Staying at the Best Hotels in Colorado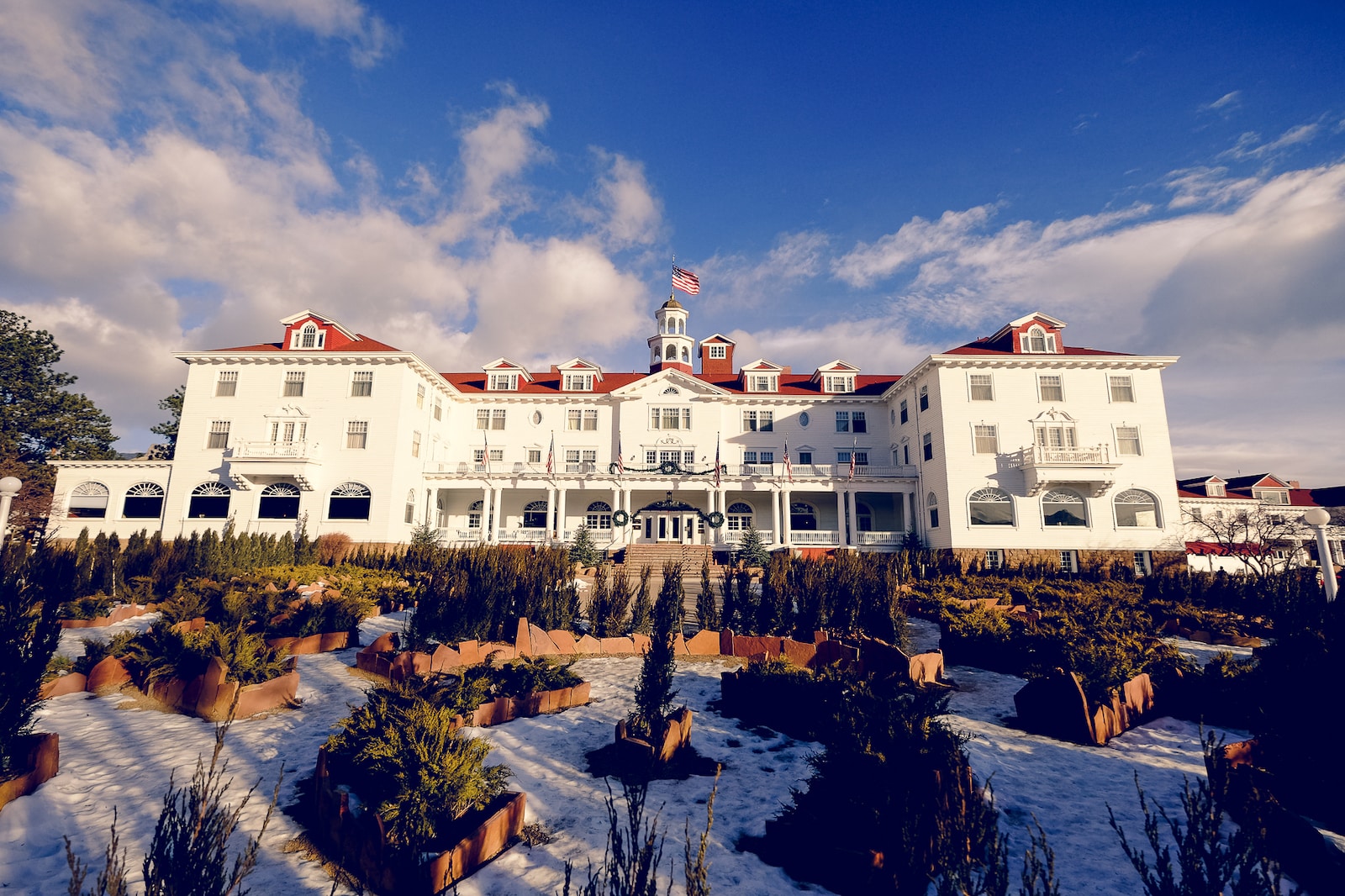 Colorado is full of beautiful sights and exciting things to do, from the mighty Rockies to the huge desert in the southwest. Appropriately, first-rate hotel options are abundant across the state.
The top accommodations are those that give the finest experiences for their guests in terms of service, facilities, convenience, and ambiance. They aren't always the highest starred-hotels, but rather the best-reviewed.
Tourists may stay at one of the state's finest hotels because of its proximity to upscale shopping, unique landmarks, museums, and other attractions. Some guests stay in the state for an extended period of time so that they may fully enjoy the area's renowned mountain lifestyle, which is one of the main draws.
The Centennial State has several great lodging varieties, from posh four- and five-star hotels to budget-friendly motels and historic inns.
Year-round vacation rentals and a myriad of hotels are nestled in all corners of the state.  Glamping structures and cabins are outstanding options for families visiting the mountains in the summer, while in the winter, couples may book rooms at a contemporary ski lodge to be close to the area's best snow.
Some solo travelers like to stay in a lively hostel, while others prefer a comfortable chain hotel as a home base for outdoor adventures. Other accommodation types include casino hotels, hot springs resorts, cozy bed & breakfasts, and even working ranches and wineries.
A few of Colorado's best hotels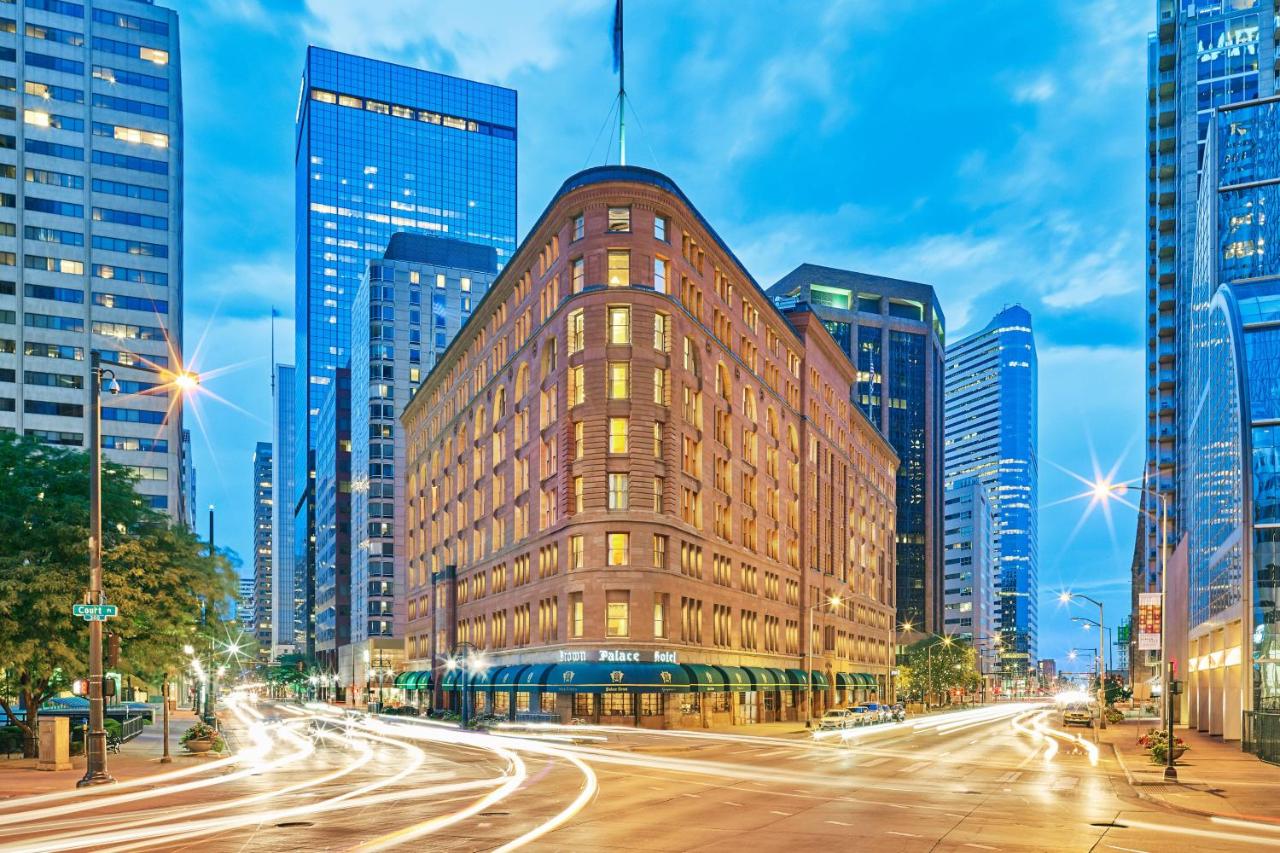 While "best" is always subjective, the following hotels all receive some of the highest notes from their previous guests. These are just a few of the most sought-after and loved lodgings around the state.
The Stanley Hotel, Estes Park
The historic Stanley Hotel is on the eastern edge of Rocky Mountain National Park. It's popular with tourists because it's close to the park, has colonial architecture, nice rooms, a ghoulish history, and one of the state's most extensive whiskey collections.
In 1909, F.O. Stanley, who made the Stanley Steamer, pictured the hotel that bore his name as a spa and resort. People think this famous hotel is one of the most haunted in the United States and is said to have scared Stephen King so much that he based the Overlook Hotel in his book The Shining on it.
The Broadmoor, Colorado Springs
The Broadmoor, nestled in the foothills of the Rockies, is a haven of leisure and elegance where guests may bring their pets. The resort sits in Colorado Springs on a whopping 5,000 acres of land, with an additional 2,000 acres that are part of The Broadmoor Wilderness Experience.
A spa, fitness center, hiking, mountain biking, two pools, mountain climbing, and three outdoor hot tubs are just some amenities at this award-winning AAA Five-Diamond hotel. In addition to its 24-hour room service, children's activities, and tennis camps, this huge hotel has six tennis courts, a championship golf course, and pickleball courts.
The Ritz-Carlton, Bachelor Gulch, Avon
The Ritz-Carlton Bachelor Gulch is a Beaver Creek luxury hotel and year-round mountain resort offering the best indoor and outdoor activities. Every one of the 180 rooms has a soaking tub in the marble bathroom, and the decor is a mix of modern and rustic.
To unwind, guests may swim in the outdoor pool or have a massage or other treatment at the 21,000-square-foot Bachelor Gulch Spa. The resort has five dining options, an award-winning spa with men's and women's saunas, and a gym with weekly fitness programs.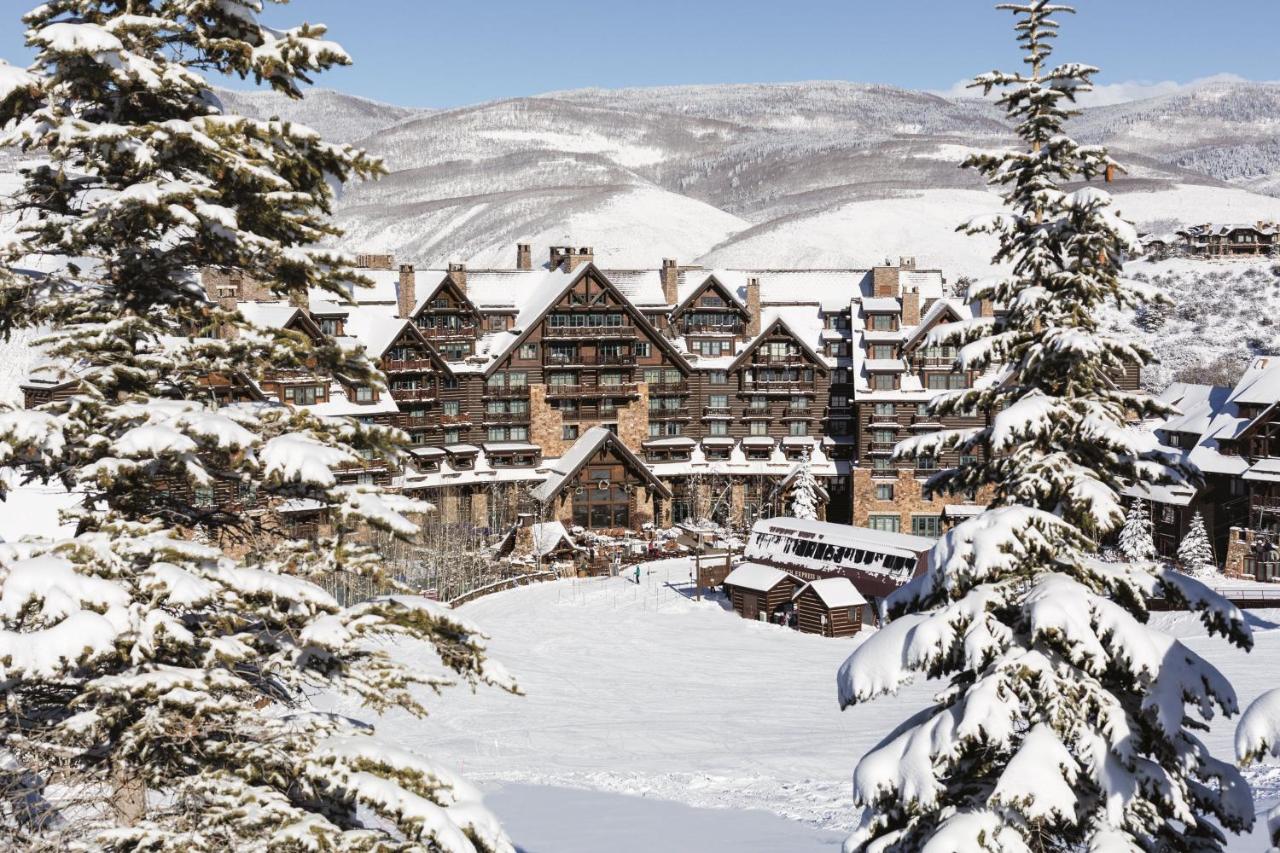 The Brown Palace Hotel & Spa, Denver
Located in the center of Denver, the Brown Palace Hotel and Spa, Autograph Collection is a historic landmark. This classic abode, originally built in 1892, has been a four-star, four-diamond establishment since the late 1970s.
Victorian furnishings and fine dining at the Palace Arms restaurant, which has won several awards and has almost 1,000 wine selections, have given it an air of timeless elegance that is hard to find in modern hotels. A flat-screen Television, iPod docking station, Internet, and a personal Keurig coffee maker complement the period elegance of the gorgeous wood bedframes and high-thread-count linens found in each guest room.
Sonnenalp Hotel, Vail
The Sonnenalp will show you the most beautiful parts of the Colorado Rockies while giving you the best European hospitality. Over decades, the humble lodge has grown into a prestigious hotel and resort in the center of the legendary ski town of Vail Valley.
Its Bavarian-style lodge is widely considered to be among the finest in Vail, thanks to its 112 luxury suites and 15 hotel rooms, all of which enjoy views of Vail Town or Gore Creek. Each accommodation is outfitted with thoughtful touches like fireplaces, custom-built furnishings, and heated floors in marble bathrooms.
Best Western Plus Peak Vista Inn & Suites, Colorado Springs
The Best Western Plus Peak Vista Hotel & Suites is ideally situated in the heart of Colorado Springs's bustling downtown. Though only a 2-star property, it has hundreds of positive reviews with a high average rating of 4.5 stars, making it an in-demand option for tourists.
At a convenient location close to the United States Air Force Academy, this property offers comfortable accommodations with complimentary Wi-Fi, flat-screen Televisions, tables, and even hair dryers in each room. There's a golf course nearby, so grab your clubs, or go out for adventure on the neighboring mountains, trails, or rock formations.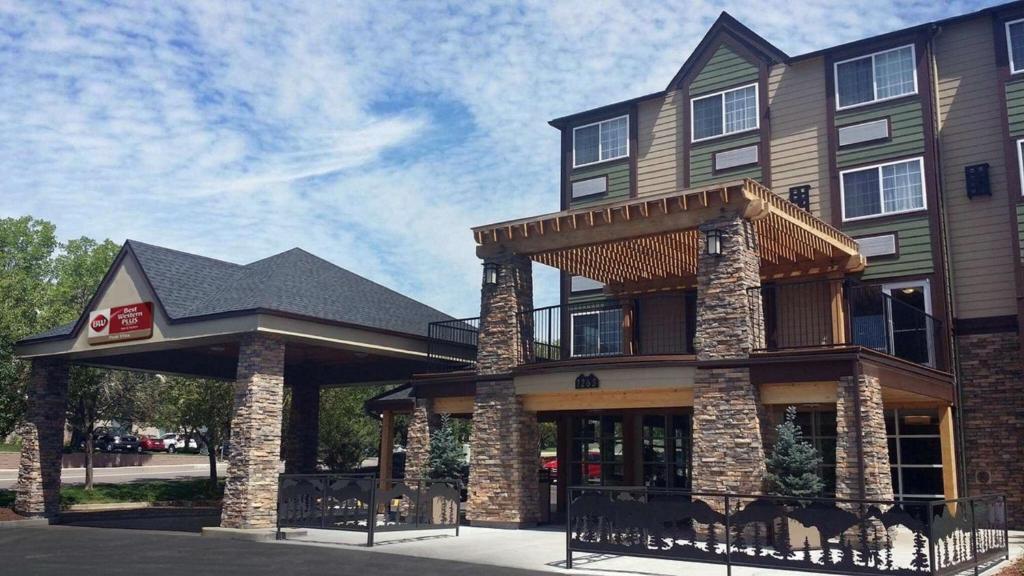 Hotel Jerome, Aspen
Located in the middle of Aspen, the historic Hotel Jerome has been delighting visitors since 1889 with its individualized service, outstanding accommodations, and subtle elegance. This property is the only one in town that had survived the Great Depression, the long winters before the city became a ski destination, and the subsequent silver collapse.
Modern and beautiful, it's known for its large, spacious guest rooms with plasma TVs, iPads, down bedding, luxurious linens, espresso makers, spa, and fine dining. Make this your home base while you enjoy winter sports like sledding, skiing, snowmobiling, and tubing throughout your stay in town.
Gateway Canyons Resort, A Noble House Resort, Gateway
Gateway Canyons is located in Unaweep Canyon and is home to some of the world's most extraordinary red rocks. The Discovery Channel's originator created the resort and offered the perfect environment for an exciting holiday.
Guests enjoy the many on- and off-site activities and like waking up to the sight of the canyon's beautiful red rocks, hiking, and horseback riding. Every room has a private bathroom with a hairdryer, a flat-screen cable TV, a sitting area with a desk, and a view of the mountains.
Royal Gorge Cabins at Echo Canyon, Cañon City
Royal Gorge Cabins rents cabins, vacation homes, and glamping tents just minutes from Cañon City and an hour from Colorado Springs. The premium cabins include individual patios with breathtaking mountain views and amenities like kitchenettes, Televisions, and even Jacuzzi tubs.
The biggest accommodation at this property can sleep ten people, making it an excellent choice for families. Not only are the rooms nice, but this is a great place to stay when you're in Colorado because it's close to a lot of places to see and things to do.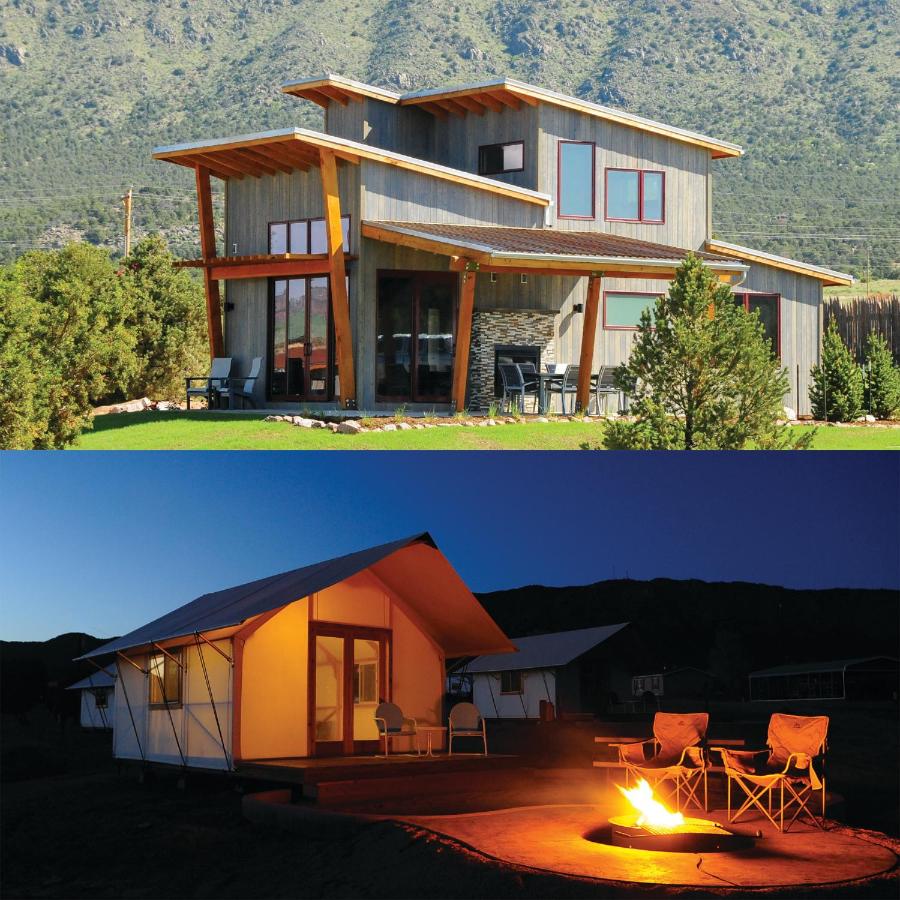 Devil's Thumb Ranch Resort & Spa, Tabernash
The Devil's Thumb Ranch is an all-season eco-resort and spa where guests may enjoy Nordic skiing, snowshoeing, hiking, fly-fishing, and horseback riding, among other activities, in a rustic but luxurious setting. It's located on 6,000 acres in the remote Ranch Creek Valley, is five miles from Tabernash, the closest tiny town.
The outdoor saltwater pool and hot tub are heated and available year-round, along with several other amenities. You can stay in one of 13 cabins with porches, The Lodge, or the Schorr Ranch Guest House, which has four bedrooms and a view of the Continental Divide that can't be beaten.
The Crawford Hotel, Denver
The Crawford Hotel, perched above Denver's historic Union Station, is a beautiful example of Denver's early 20th-century architecture, with its high ceilings (65 feet), tall windows, and ornate lighting fixtures. After being fixed up, the landmark is now a way to get to some of Denver's best restaurants, shops, and places to hang out.
Beds can be set up differently, so you can choose between one king or two queen beds. Shiny wood and leather accents, lots of natural light, and bright colors create an inviting atmosphere that is reminiscent of the Victorian era.
Make the most of your time in the Centennial State by booking a room at a luxurious hotel in Denver, Colorado Springs, Vail, or other amazing locations. Staying in one of these places will make your trip to this stunning state an experience you'll never forget.
Related Lodging
Related Activities