About three decades ago, a celebrated urban preservationist envisioned reviving the old Union Station that was initially built in 1881. After suffering from a major fire in 1894, it was completely rebuilt in 1914.
In 2012, Union Station underwent a major restructuring, changing it to what it is today – a transit-oriented, mixed-use hub that combines restaurants, retail shops, and a hotel named after the preservationist Dana Crawford.
Luxury 5-Star Hotel in Union Station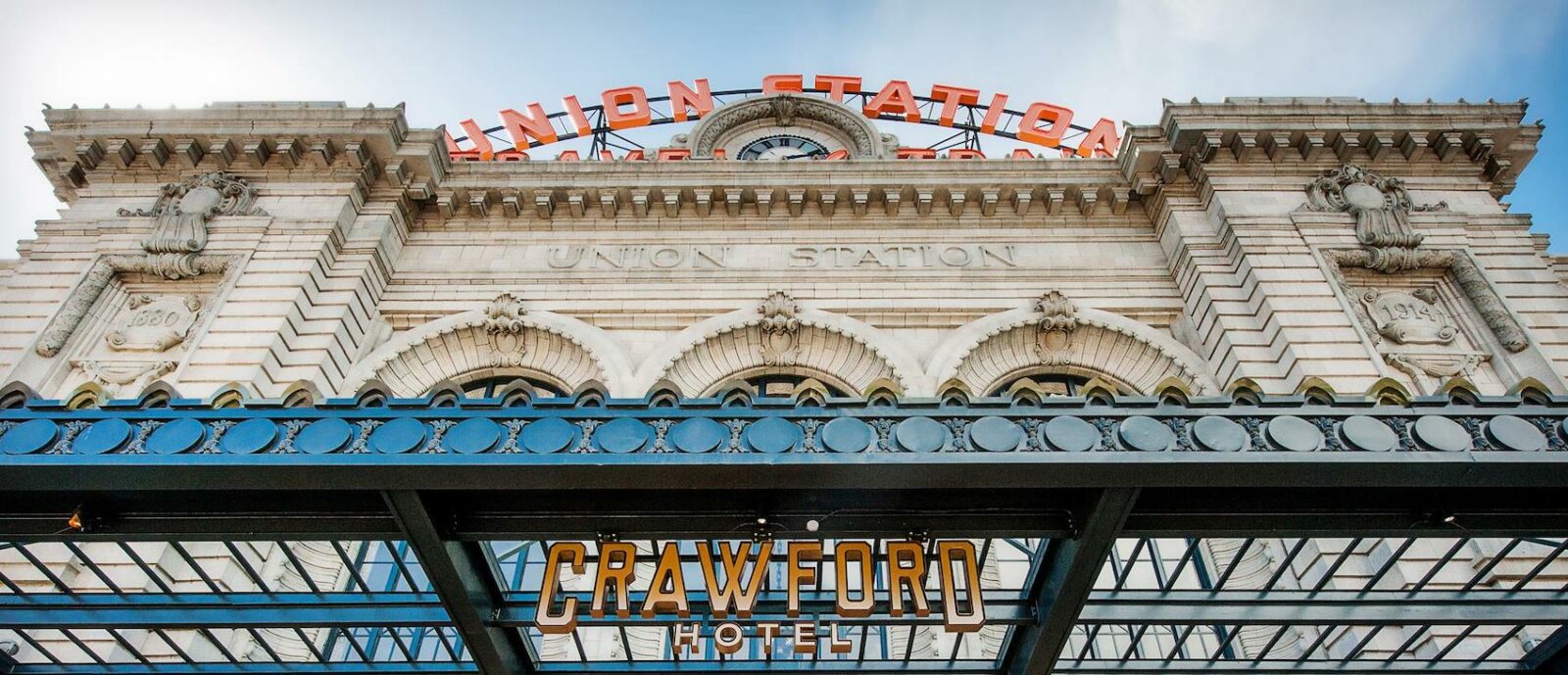 This 5-star hotel has the entire world running at its feet, as it sits directly on top of Union Station in Downtown Denver. Due to its convenient location, a few leaps would bring you to local restaurants, entertainment, and shopping areas in no time.
From The Crawford Hotel, a few minutes of brisk walking would instantly bring you to the Coors Baseball Field, and a few minutes more to the Denver Center of Performing Arts. The entire RTD network hub is located at Union Station in your backyard.
It's as simple as possible to hop aboard the RTD light rail and head out to locations like Golden and the various suburbs. Or hop on the airport train for 45 minutes of stress and a traffic-free trip to Denver International.
Room Types
The hotel boasts 112 rooms in total, distributed on the second to fourth floors. Each floor is different from the others and represents a period of rail travel at the Union Station. There are three main room types.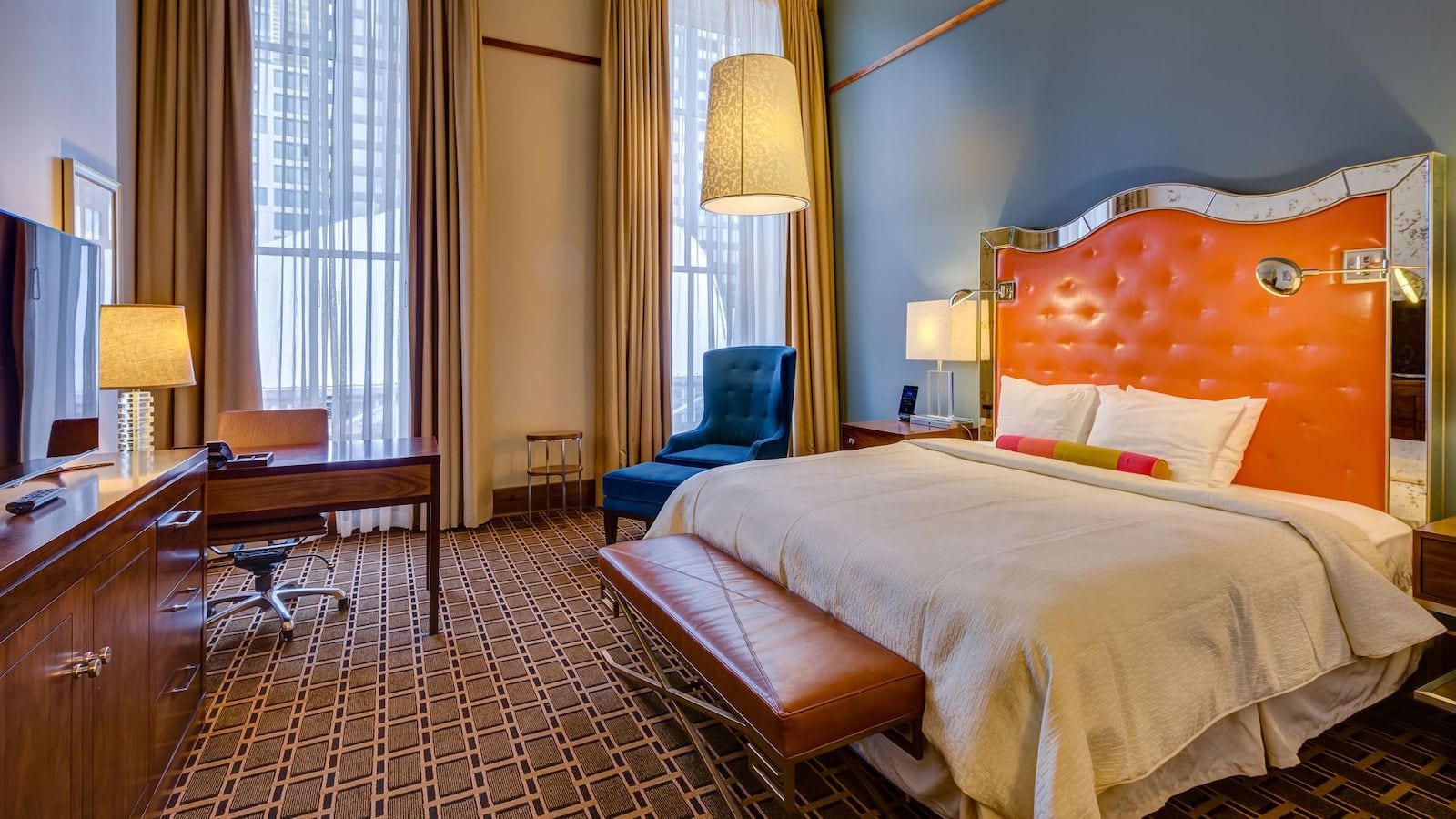 Pullman Guest Rooms – These rooms will remind you of the shape and feel of the old Pullman Sleeper Cars combined with modern comforts. Just like actual rail cars, these are designed to give you a feel as if you are passing the world by. Each room is approximately 250 square feet in size.
Classic Guest Rooms – More spacious than Pullman, and representing the Victorian Era, these rooms embody the highest level of elegance. The layouts vary from room to room, yet all of them accurately exemplify that design distinctive to the Victorian Era. Classic artworks, subtle colors, pin-tucked headboards, and natural lighting await in each of the rooms.

Loft Guest Rooms – Decorated with exposed wooden beams, vaulted ceilings, and dormer windows, all with modern touches, each room will surprise you with its uniqueness, may it be historical features, lightings, chandeliers, and even small staircases.
Additionally, there are four LoDo Suites, which are highlighted with a 5-piece bath with Jack and Jill sinks, and a modern soaking tub, all illuminated by a skylight. There is one Crawford Suite, which is suggestive of an expansive Victorian Manor and was brought to life by Dana Crawford herself and includes all of the very best amenities of the Crawford Hotel.
Check prices, availability, or book The Crawford Hotel.
Dining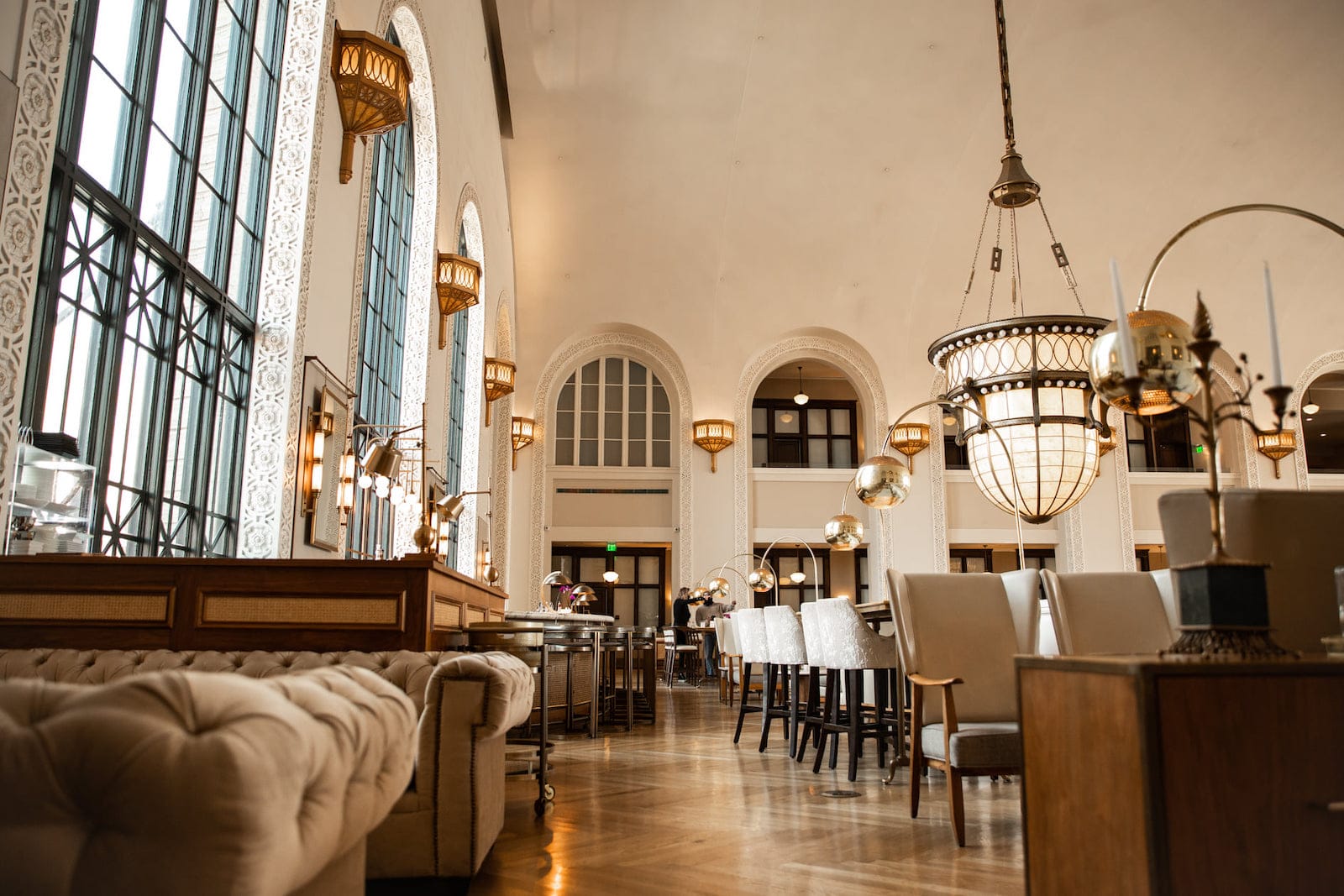 The Great Hall, or the hotel's lobby, provides around ten casual dining options. To highlight some, you can start the day with a great breakfast at the Snooze, or have a cup of coffee at Pigtrain Coffee Co. In a hurry for a special meeting? Then get some grab-and-go at the Acme.
Craving for something sweet? Then come over to Milkbox Ice Cream Eatery. Want some happy hour? The Terminal Bar surely has it. Wishing to experience the glamour of Old Hollywood? Then go to the Cooper Lounge. Combining a historic place with a hotel is really remarkable, and experiencing the modern age together with nostalgia is truly sensational.
Details
Address: 1701 Wynkoop St, Denver, CO 80202
Phone: 720-460-3700
Rating: 5-star
Website: thecrawfordhotel.com

Latest in Crawford Hotel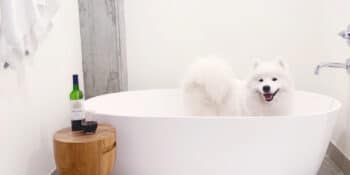 For those looking to explore Colorado's capital without leaving their furry friends at home, fortunately, there…