From a hip destination located in one of Denver's most active nightlife spots to cozy mountain options situated near the state's most exciting ski destinations, there are a lot of amazing hostels to choose from. Let's look at some of best budget accommodations you can find in Colorado for those who prefer a social element to their stay.
Whether you live locally and want to travel to a far flung corner of the state you've never seen or are just passing through, there's no getting around the fact that it's become far more expensive than it used to be. Everything from meals to hotel rooms and AirBnBs have gotten much pricier in recent years. This is where hostels come in handy.
While hostel stays usually require sacrificing a bit of privacy and comfort, it's a decision that can save you a good amount of money on your travels, especially if your trips are long. Plus, most of them include kitchens, so you'll be able to prepare meals there instead of shelling out cash for restaurants and takeout.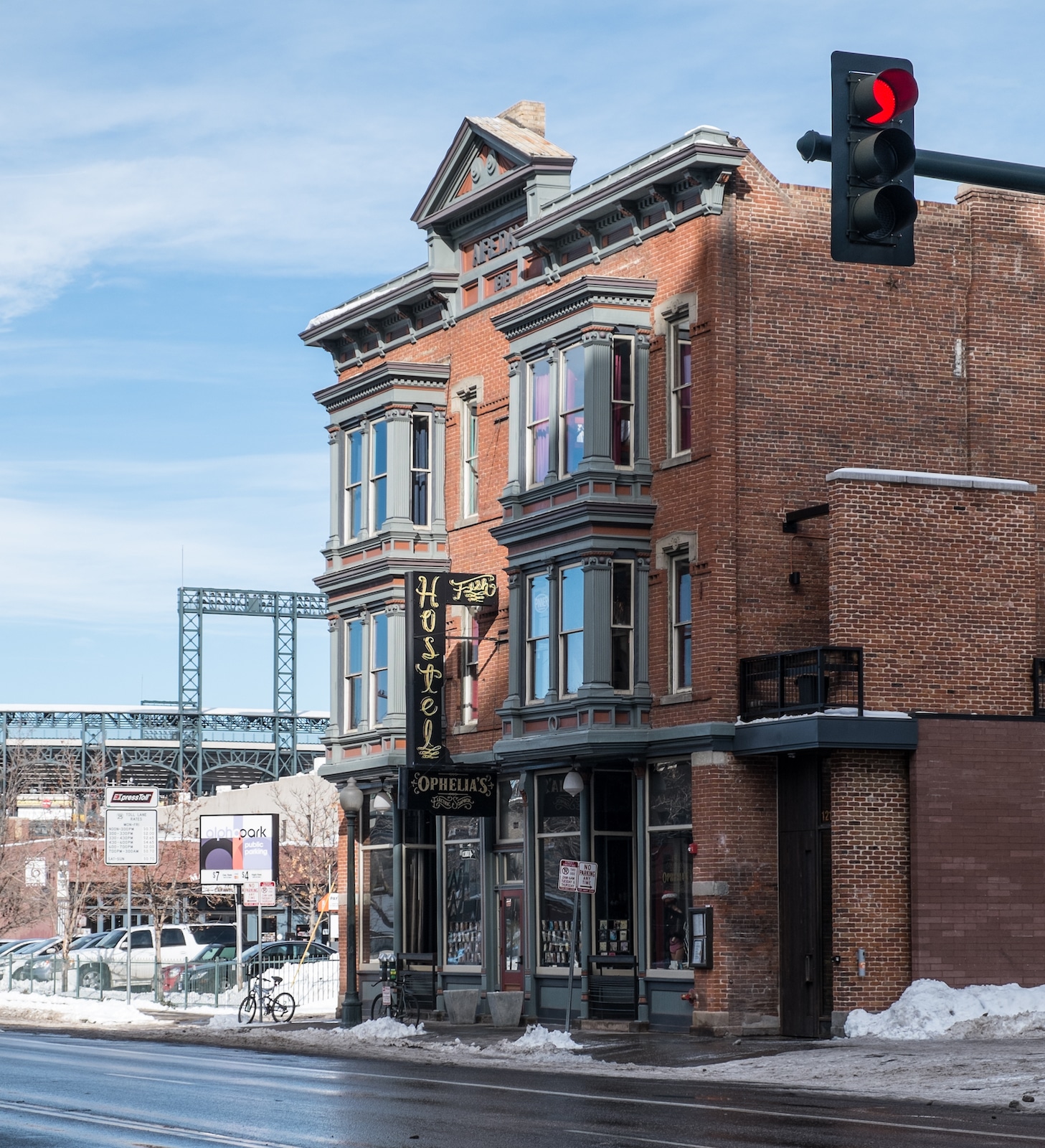 If you're hoping to meet new people on your travels, staying in a hostel is probably the best way to do it. Many accommodations, including ones in Colorado, have bars, and some offer local activities.
This section contains referral links. If you click through and take action, we may receive a commission, at no additional cost to you. 
Here are our choices for the best hostels in Colorado, in no particular order:
Hostel Fish – Denver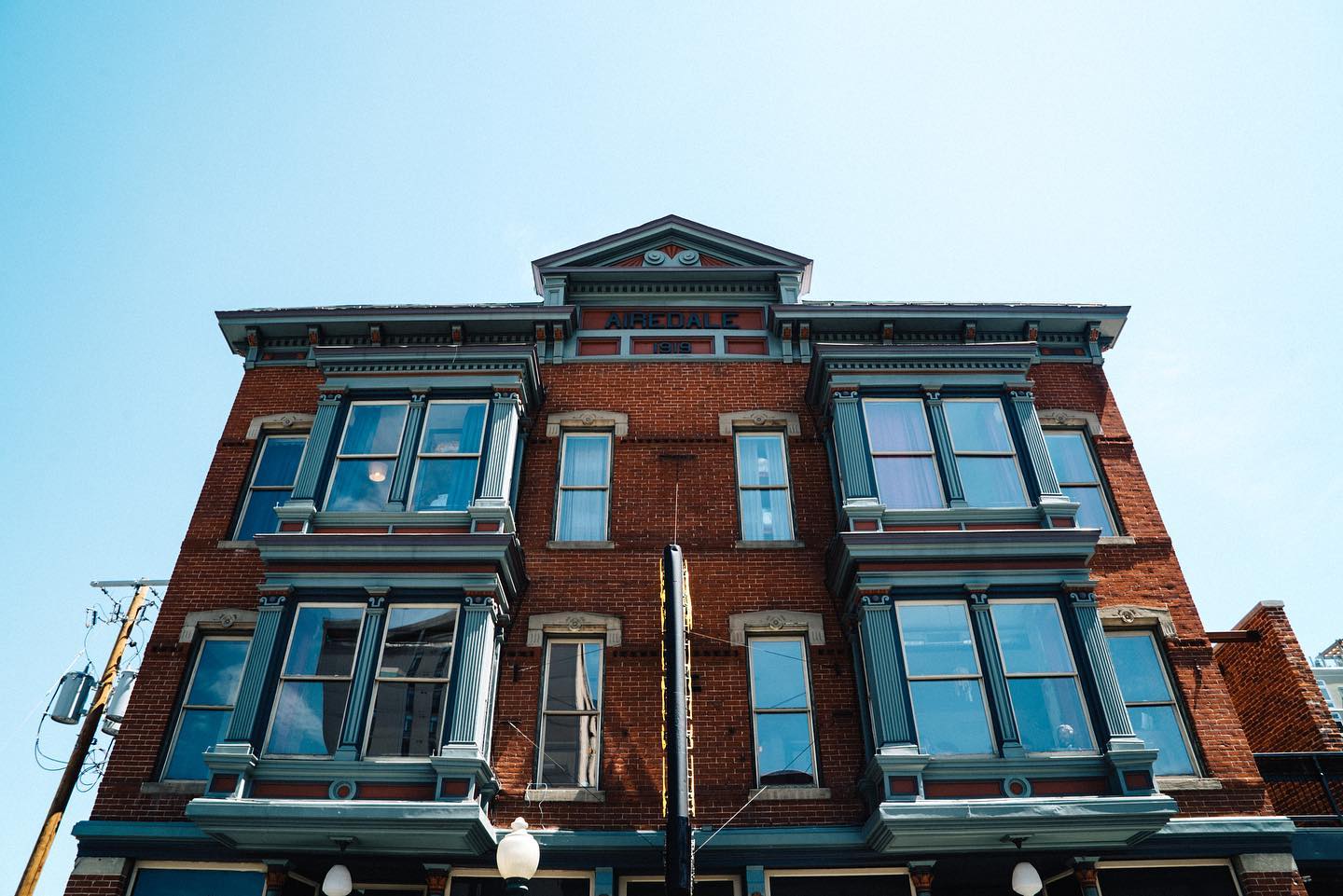 Self-described as a "premium hostel," Hostel Fish is located in the heart of Denver's bustling LODO neighborhood, and offers a sleek bar, stocked kitchen, communal tours and pub crawls, and private and shared rooms. If you're in Denver and unsure how to spend your time, a quick look at their calendar will give you loads of options––there's something offered here every day of the week.
While the private rooms are obviously more expensive than the shared options, they're considerably less pricey than conventional hotel rooms in Downtown Denver. This is a solid choice if you're interested in checking out Colorado's capital on a budget.
Wanderlust Hostel – Gunnison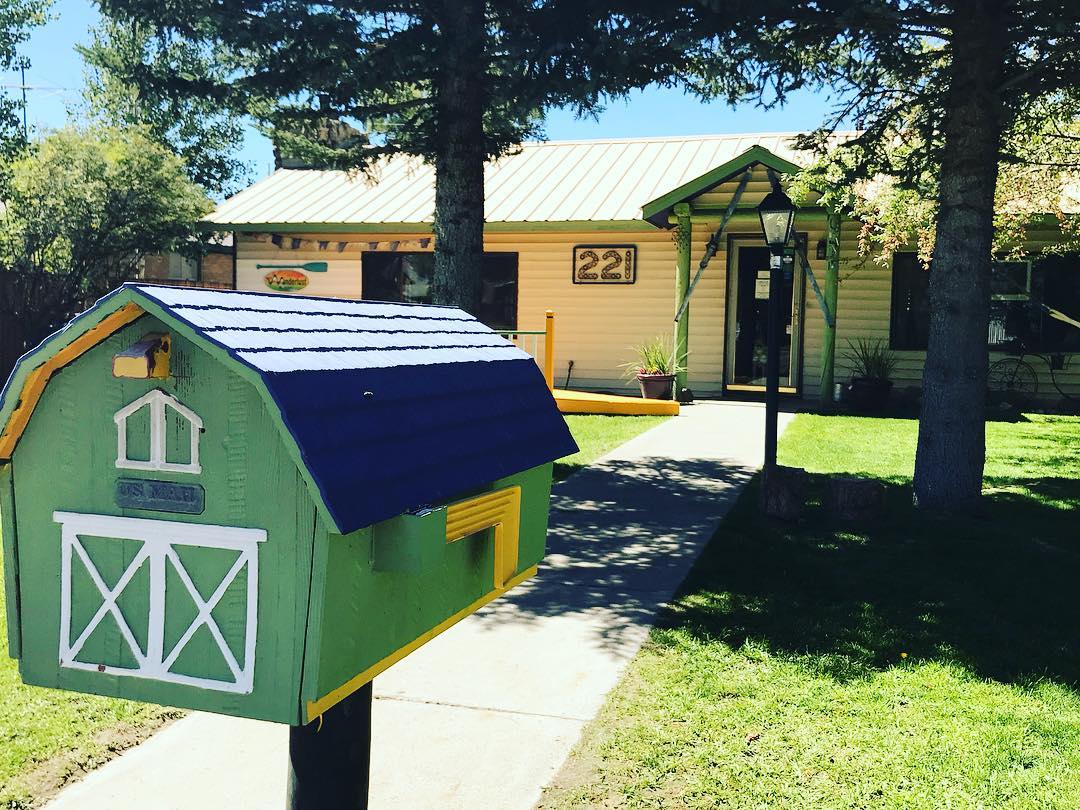 Located in the heart of the town of Gunnison, this charming hostel sits on the doorstep of some of Colorado's most rewarding mountain destinations, including the town and ski area of Crested Butte, the Curecanti National Recreation Area, and especially beautiful and fish-filled segments of the Colorado River.
It offers a selection of private and shared rooms, and excellent year-round activity recommendations for travelers exploring the gorgeous Gunnison Valley. The property features a full kitchen, coffee bar, guest lounge, yard games, laundry facilities, and some of the best prices for accommodations you'll find in the region.
Mancos Inn & Hostel – Mancos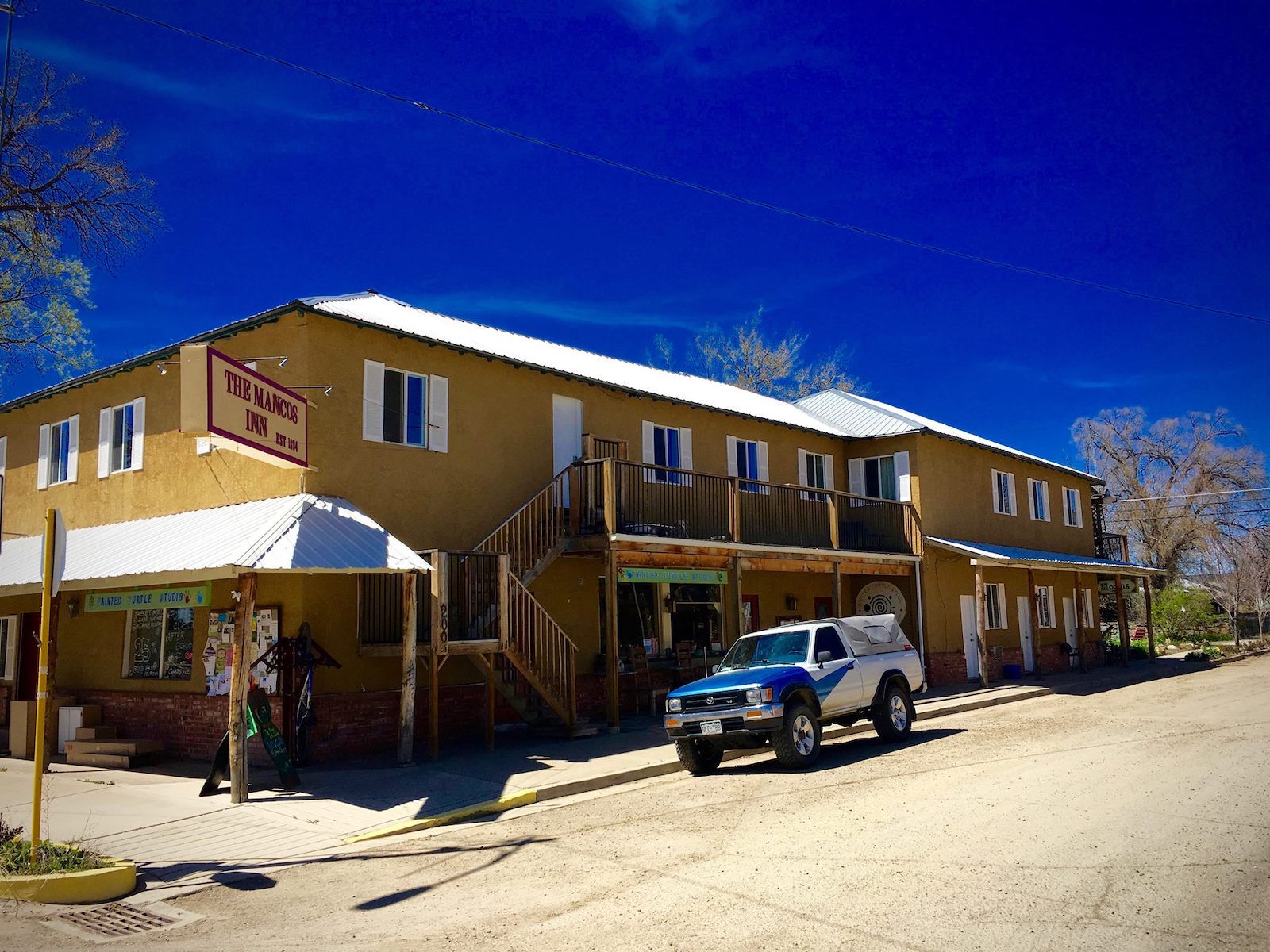 Located in the southwestern corner of Colorado, this hostel offers affordable private rooms as well as dorm style options and a fully equipped kitchen. If you're traveling with a pet in tow, this hostel will accommodate your furry friend for a modest extra charge. Guests describe the Mancos Inn & Hostel as folksy, laid back, and friendly.
Inn the Clouds – Leadville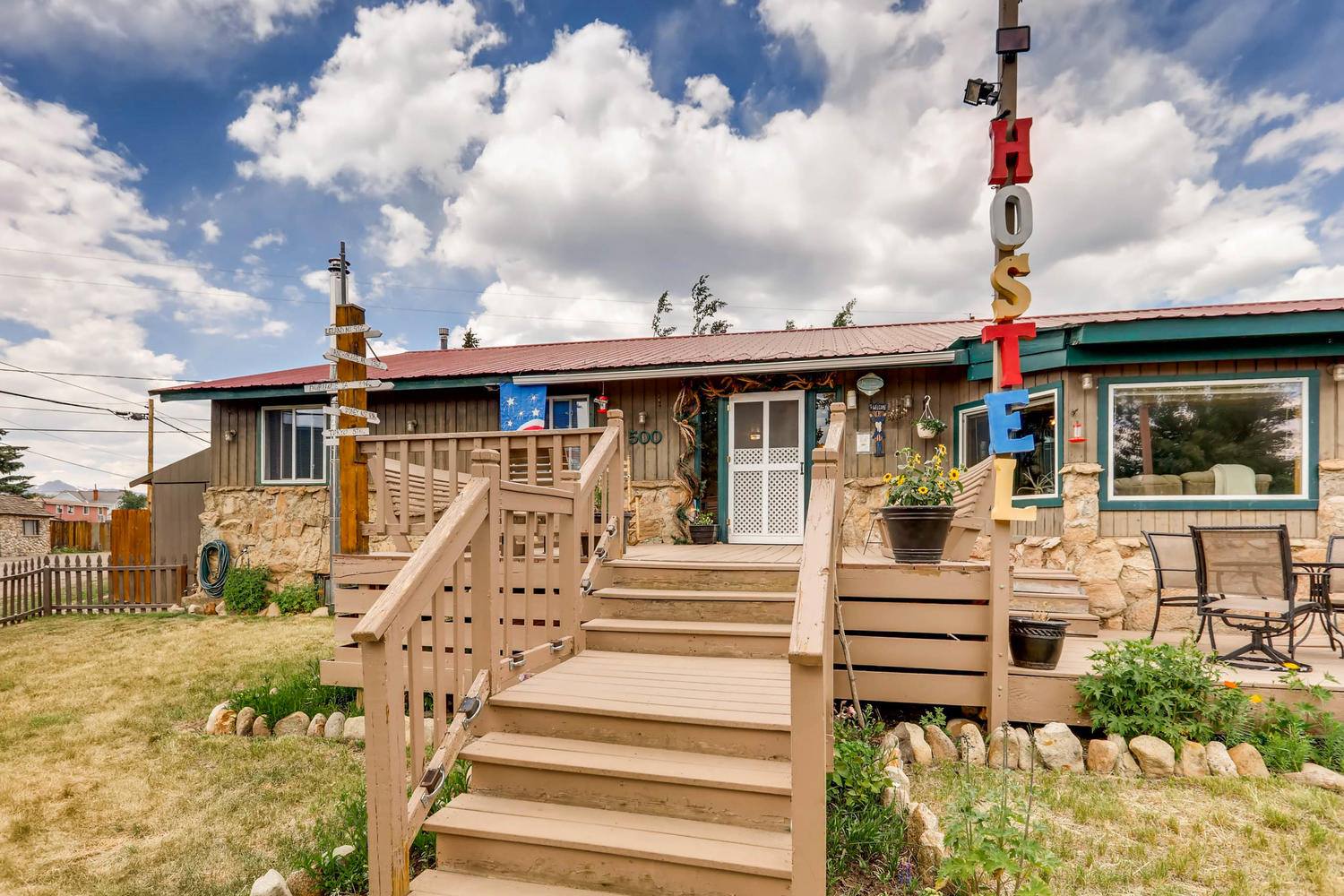 One of Colorado's highest-rated hostels and the literal highest hostel in the United States in terms of elevation, the weirdly named Inn the Clouds is an experienced-focused lodge located in Leadville. You'll find big common rooms here designed for socializing and options for private and shared accommodations.
Inn the Clouds is surrounded by pristine mountain beauty and a long list of adventures to enjoy ranging from skiing and ice fishing in the winter to mountain climbing, kayaking, and hiking in the summer. The shared rooms are dirt cheap, and the private options are more than reasonable when stacked up against other hotels and AirBnBs in the area.
The Bunkhouse – Minturn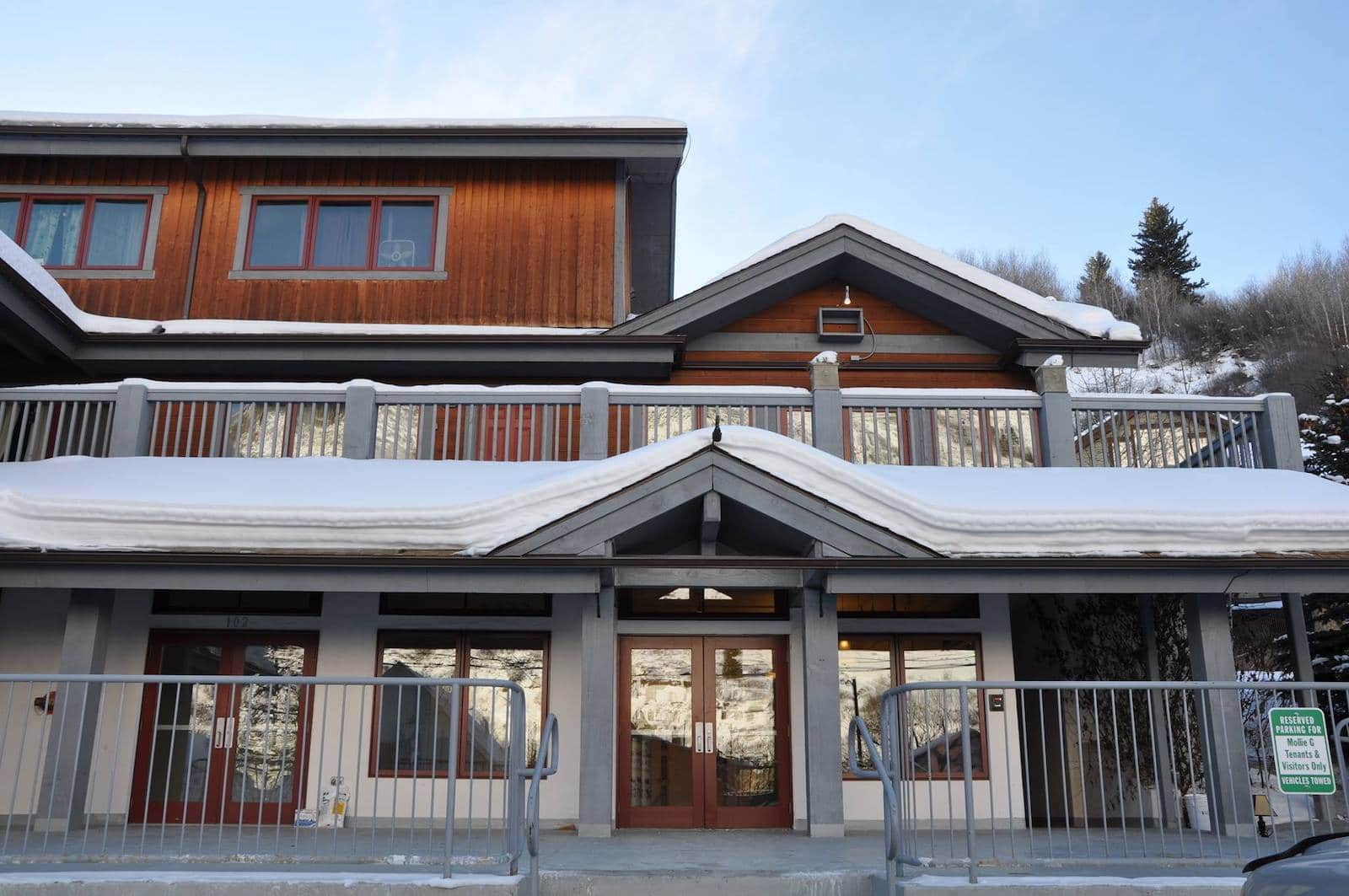 Even a bunk in this hostel isn't cheap, but considering the fact that it's located between the Vail and Beaver Creek ski resorts explains the higher than average price to stay here. If you're the kind of person that spends the majority of your money on snowboarding or skiing gear and are looking for the least expensive accommodations you can find in the area, this one is for you.
The Bunkhouse features a community lounge, bar, and kitchen, free coffee, and direct access to loads of stellar year-round activities in one of the most exciting mountain landscapes in the world.
Fernweh Inn & Hostel – Fort Collins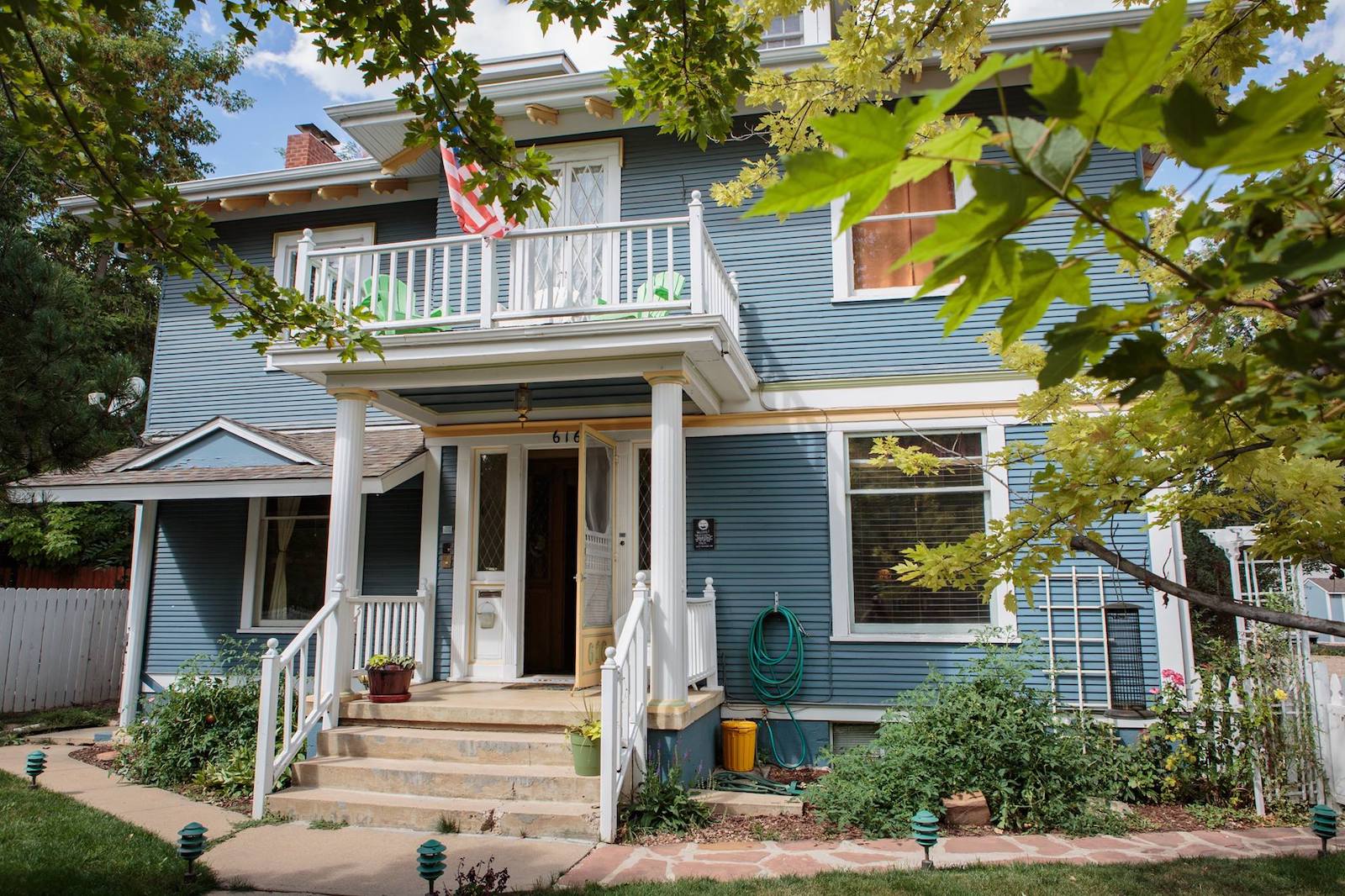 One of the coziest and most affordable places to crash in Fort Collins, the Fernweh Inn & Hostel is a good option for setting up a cheap base of operations while exploring northern Colorado. For how nice this hostel's private rooms are, they won't be too hard on your budget, especially when you factor in perks like free coffee and snacks, free bikes to borrow, laundry facilities, and a friendly dog named Cash who roams around the house.
Whether you're intent on exploring the mountains west of town or the rewarding community of Fort Collins, you'll like staying at this welcoming hostel.
ColoRADo Adventure Hostel – Colorado Springs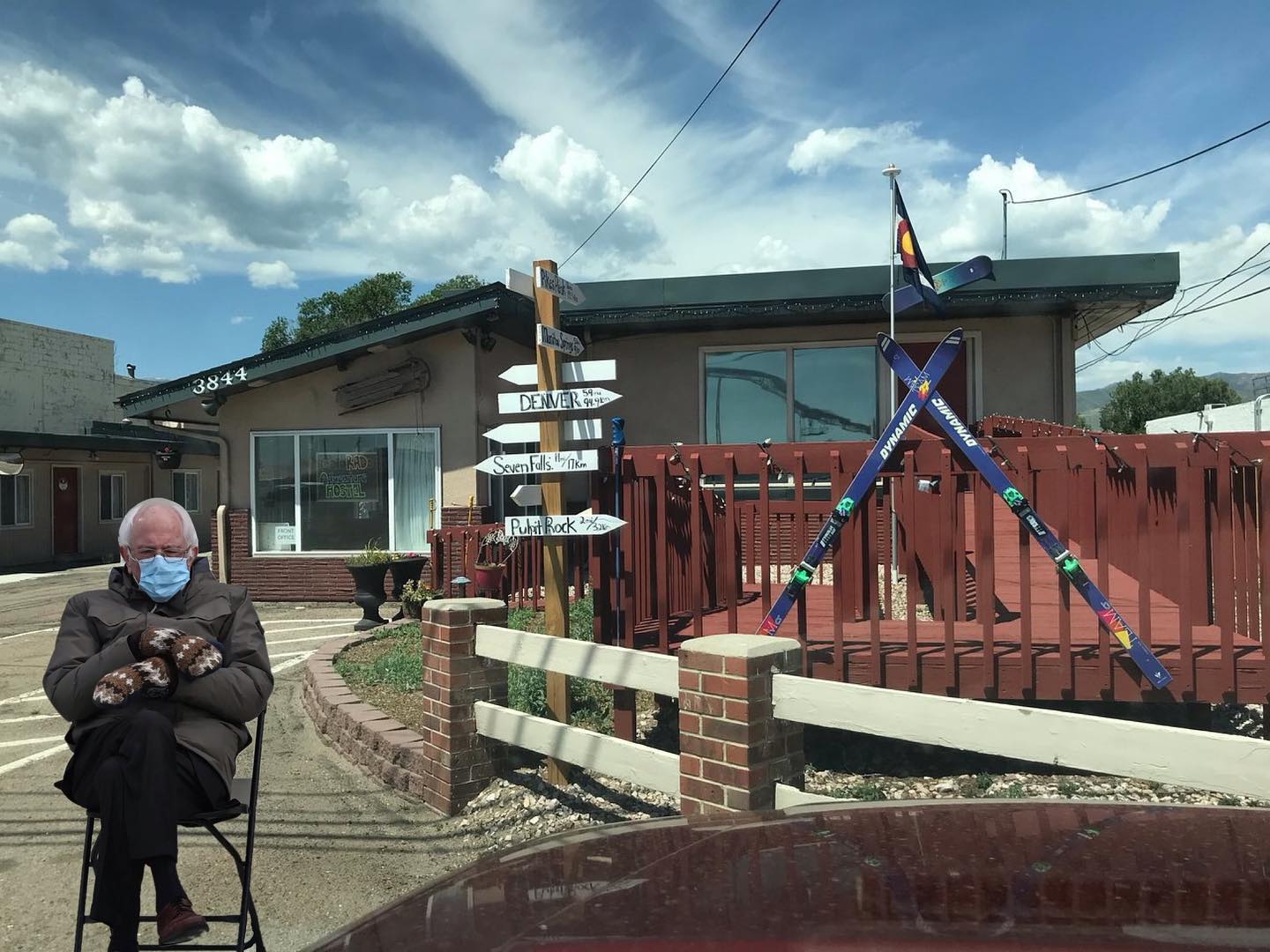 Located in north Colorado Springs near Garden of the Gods and Pikes Peak, the ColoRADo Adventure Hostel is cheap, community focused, and fun. In addition to terrific local nightlife and outdoor activity recommendations, there's a lot to do right at the hostel, including sitting out by the campfire, hanging out in one of the common rooms, or even joining in with an impromptu jam session.
This is one of the state's more socially rewarding hostels, so this place is worth a stop if your traveling through and wanting to make new friends.
Salida Hostel – Salida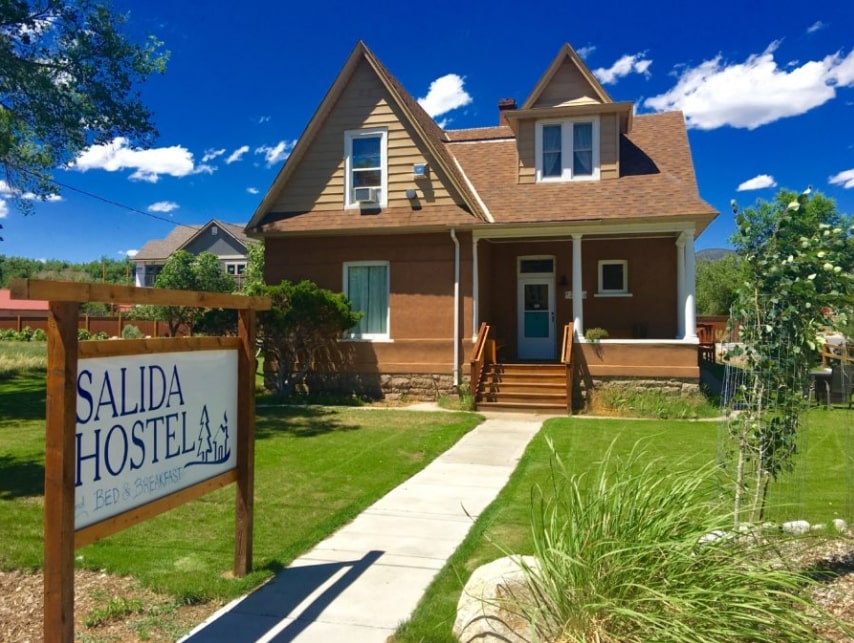 Billing itself as both a hostel and "adventure base," the Salida Hostel sits on the banks of the scenic Arkansas River. Located in a restored Victorian era home that was built in 1900, if you're looking for a stellar experience in Colorado's high country, you won't find much better than this gem.
With comfy rooms and direct access to a plethora of excellent outdoor activities, this hostel is close to everything you'll want to see and do in the town of Salida, and is a lot more affordable than you might think.
Ember Hostel – Denver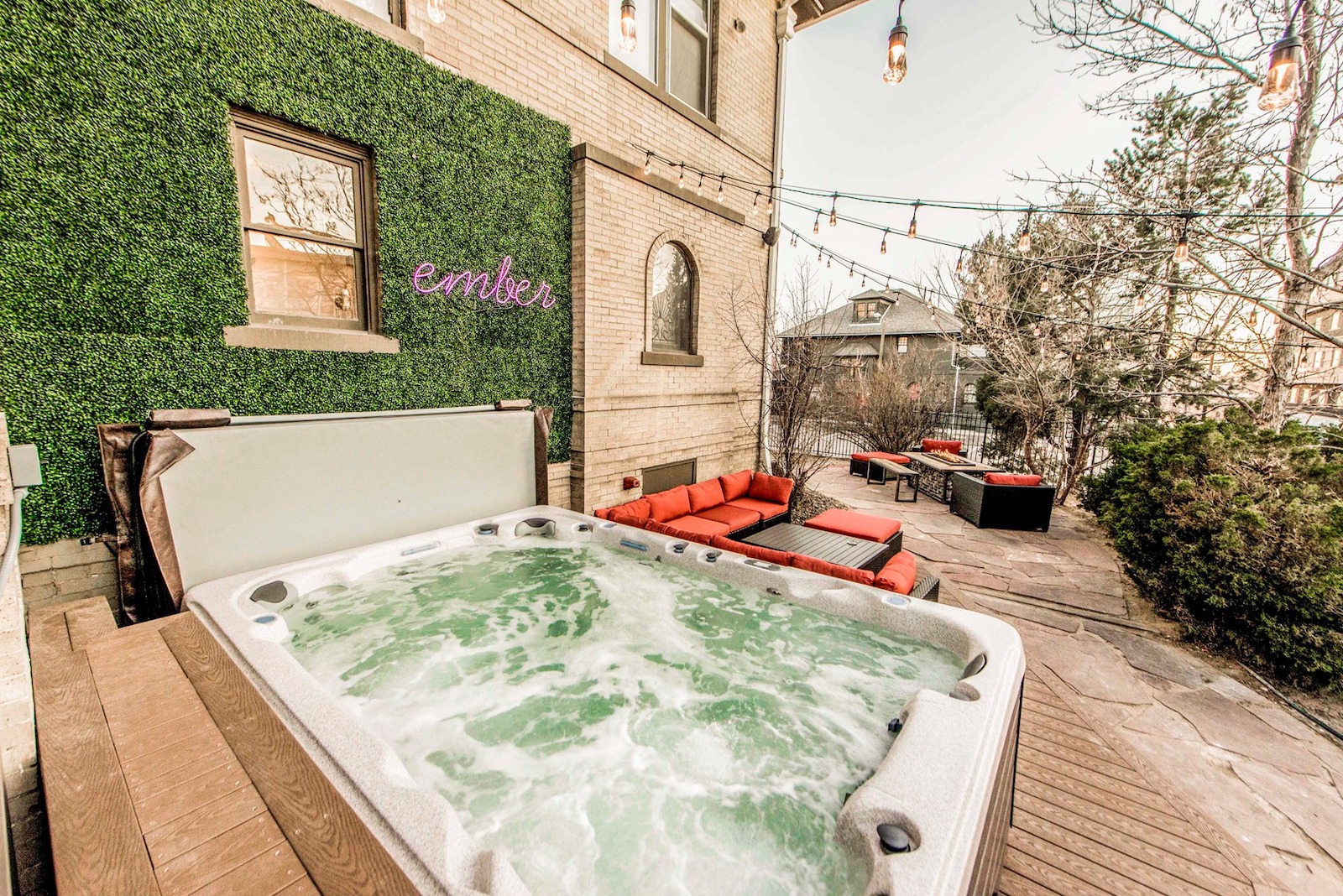 This list wouldn't be complete without this award-winning establishment, which was hailed as Best Hostel in USA and 2nd Best Hostel in North America by Hostelworld in 2020. Ember Hostel consistently earns rave reviews for value for money, friendly staff, location, and cleanliness.
The rooms here are chic and reasonably priced, and it's one that's earned a solid reputation for helping travelers connect with the culture of Denver and each other. Out of the hundreds of hostels in the US, this abode was ranked the best by a company as large and influential as Hostelworld, so that's saying a lot.
Bivvi Hostel – Breckenridge and Telluride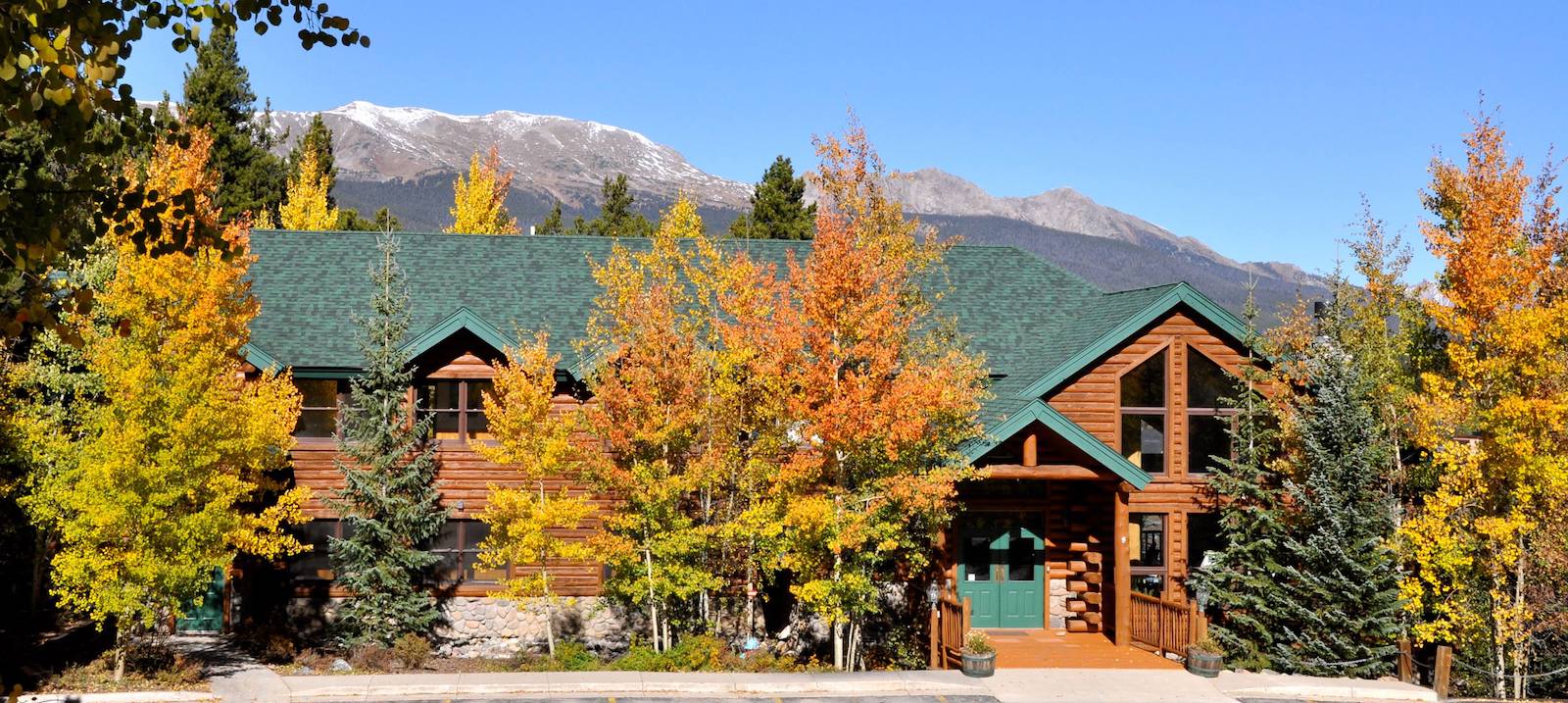 Designed for "adventurers, mountain gurus, ramblers, and those with a genuine love for the outdoors," according to their website, Colorado's Bivvi hostels are located in some of the state's most rewarding mountain destinations. With locations in Breckenridge and Telluride, these make for solid low-cost skiing accommodations in the winter months, and great place to crash the rest of the year for outdoor excursions like fly fishing, white water rafting, mountain climbing, fall foliage viewing, and hiking.
You'll have your pick from shared dorm style rooms and private options, each priced considerably less than conventional hotels and AirBnBs. And complimentary breakfast and cheap happy hour drinks sweeten the deal even more. You can't beat these options when it comes to affordability and meeting new people in two of Colorado's best mountain towns.
Rico Mine Shaft Inn – Rico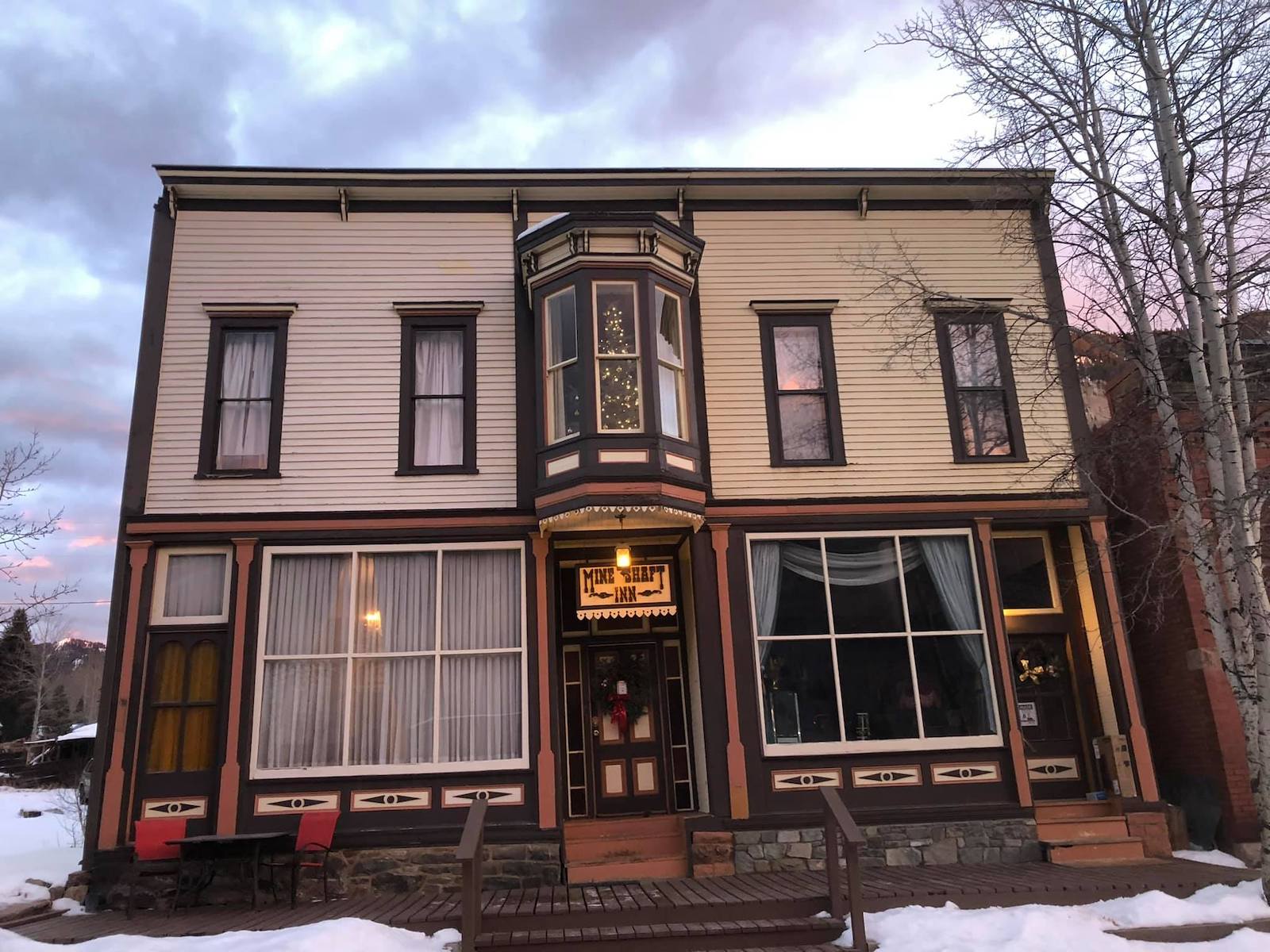 Offering delicious breakfast, private rooms with shared bathrooms, and private rooms with private bathrooms, the Rico Mine Shaft Inn provides cozy accommodations at terrific prices for weary travelers who venture to this far-flung Colorado location.
Local activities including soaking in the nearby hot springs, hiking through the sublime San Juan National Forest, mountain biking, and fly fishing in one of least crowded natural areas in the state. This hostel provides a full kitchen if your plan is to cook your own meals to save even more cash on your trip.
There are loads more hostels and budget hotels to consider if you're planning a trip through the state, but these options made the list due to factors like affordability, location, great reviews, and amenities. If you have your sights set on staying in a hostel while you're in Colorado, any of these recommendations will be a safe bet.