Grand Lake knows how to charm its visitors with its lakeside alpine community. Escape the crowds of Summit County and consider spending the night one of Grand Lake's best hotels.
From entertainment to amazing outdoors attractions, Grand Lake is the ultimate mountain town. Year round you'll feel like you've stumbled onto a true mountain retreat. Multi-use trails in the surrounding hills make excellent snowmobile and ATV trails seasonally.
Shops, restaurants, hotels and dozens of tourist activities are ready to accommodate. Whether you're in Grand Lake for the Rocky Mountains or for the local attractions, here are the best accommodations you can find in town.
Probably Grand Lake's Best Hotel Accommodations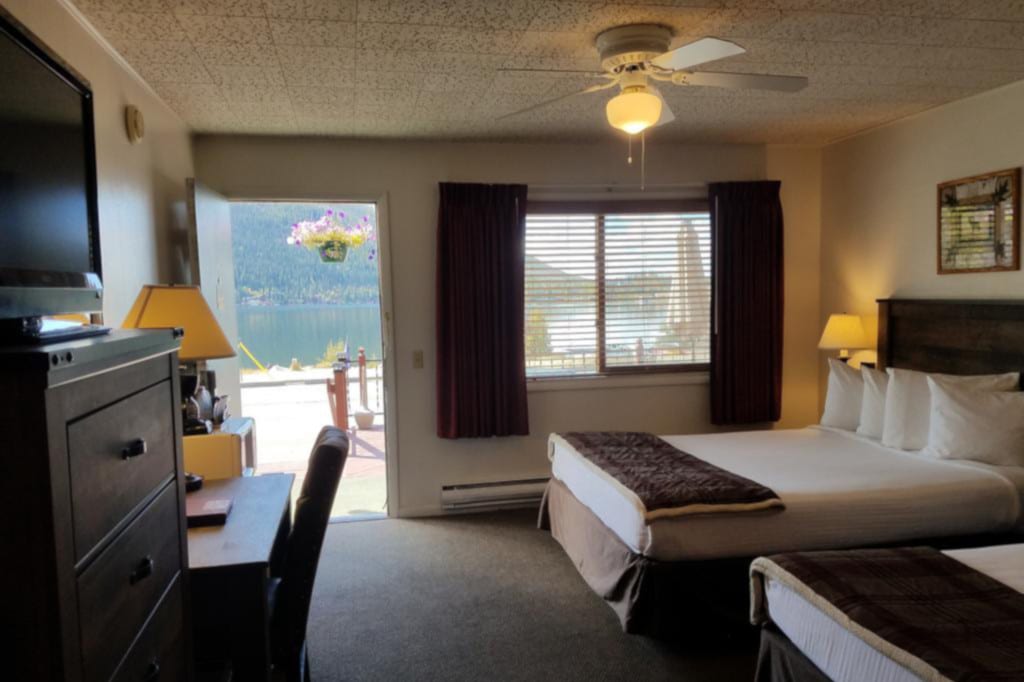 Check out the different spots in Grand Lake as you explore the western entrance to the Rocky Mountain National Park. There's performing arts year round at the Repertory Theatre. It's connected seasonally with Estes Park via Trail Ridge Road in Rocky Mountain National Park. This drive maintains a high elevation around 10,000 feet, offering one of the most spectacular routes in the state. A toll road due to park fees, it's worth every penny. Otherwise Grand Lake is most often accessed from the south via first Granby.
Recreation abounds in GL. The lakeside town borders the natural Grand Lake, which offers ice fishing and skating each winter, and boating opportunities in the summer. Rent watercraft at the Grand Lake Marina. Go biking or camping in the Arapaho National Forest.
Although it feels wonderfully tucked away from the world, it's easy to access the fun activities of Granby and Winter Park. Grand Lake features a boardwalk like downtown strip, and plenty of fun things to do around town, including performing arts year round at the Repertory Theatre and summer mini golf.
This section contains referral links. If you click through and take action, we may receive a commission, at no additional cost to you. 
Here's our choices for the top hotels in Grand Lake, CO, in no particular order:
Western Riviera Lakeside Lodging & Events – beautiful cabin lifestyle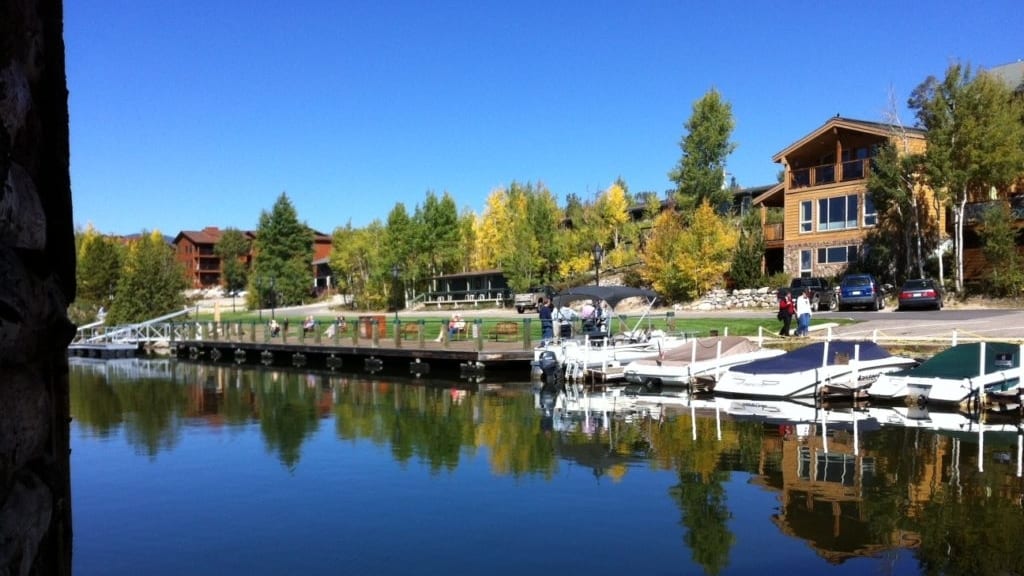 If you're looking for your dream country vacation, booking at Western Riviera Lakeside Lodging & Events will definitely be worth it. The hotel is known for hosting amazing retreats as well as featuring amazing rooms and suites.
When staying at Western Riviera, you can choose to book a hotel room or a cabin, both of which would have views of the beautiful lake in Grand Lake. You will also have 360 nature views of the mountain vistas all over the property.
You can rent a boat for fishing and casual boating (just right outside your hotel or cabin door).
Explore your different options at this beautiful accommodation… and that's according to Travel Channel's Anthony Melchiorri himself!
Colorado Cabin Adventures – comfortable rustic lodging for adventurers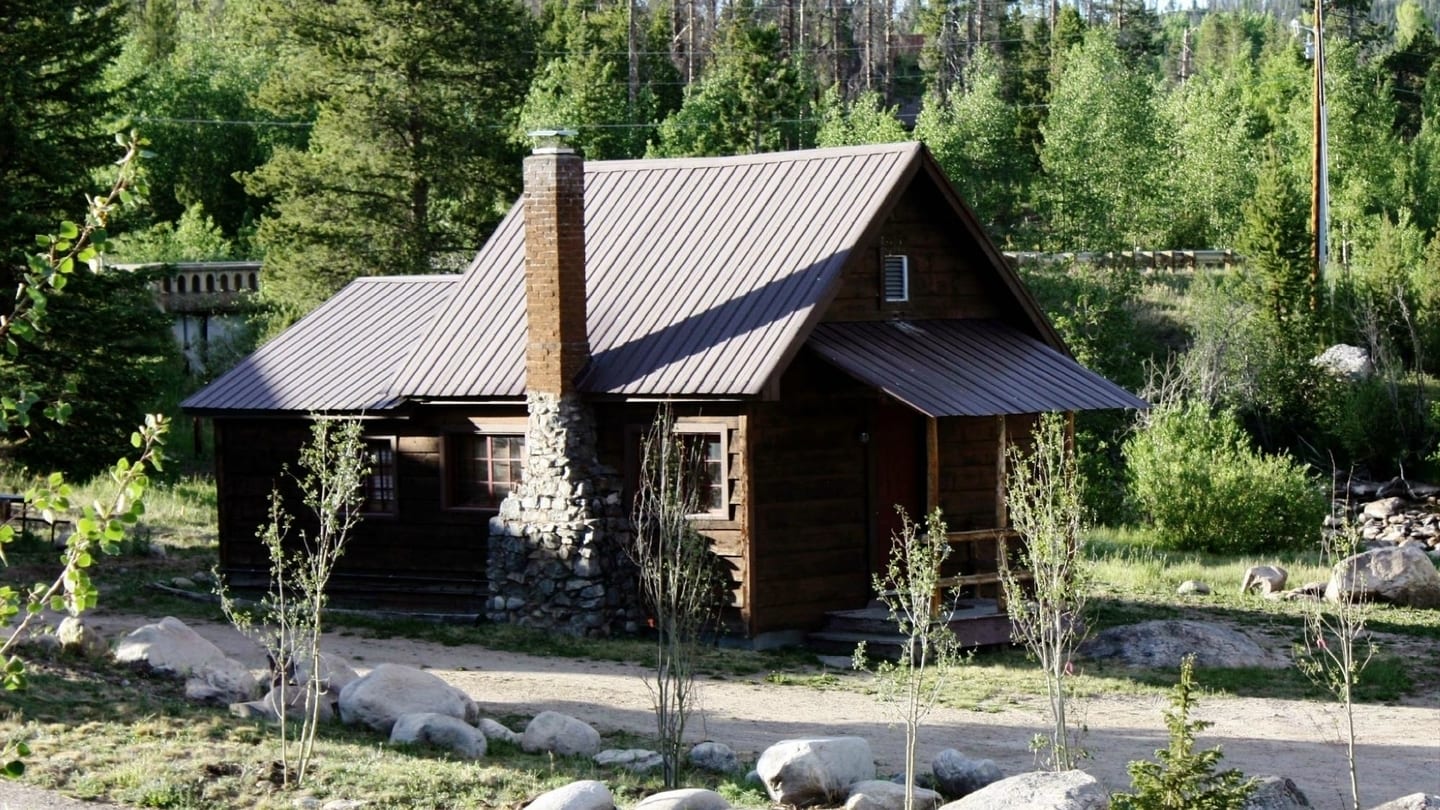 If you're a kid at heart and you're opening your vacation plan to simply discover the beauty of Grand Lake, then staying at Colorado Cabin Adventures is the best bet for you.
With the perfect mix of rustic and modern comforts, this accommodation is excellent for those who want to explore all over town. They have log cabins and cabin suites.
With numerous indoor and outdoor activities, you won't run out of things to do during the day. They have WiFi, TVs, BBQ grills, picnic tables, outdoor patio, picnic baskets, volleyball, bocce ball, and horseshoes!
Last but not the least, never forget to get a bite (or a dozen) of their signature "wicked Cabin cookies!"
Grand Lake Lodge – rustic cabin destination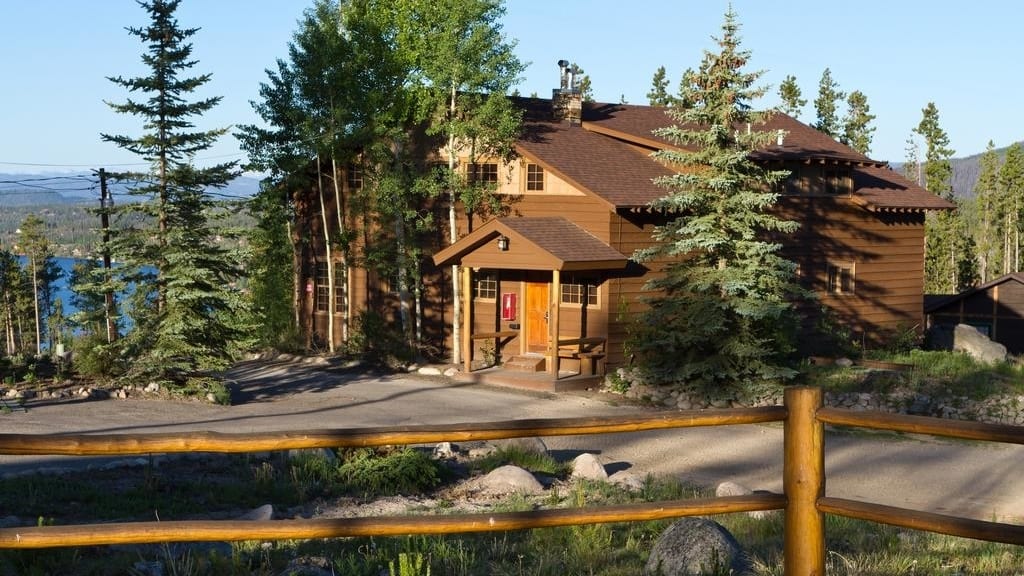 Grand Lake Lodge has been a destination wedding venue for the past few years. With beautiful views of the three sides of the Rockies, every corner of the lodge can be considered "Instagram-friendly."
With comfortable rooms, you'd be able to enjoy your stay. Not to mention, they have special front porch swings for your afternoon reading or relaxation time.
Grand Lake Lodge has a massive dining room with open stoves that fills the room with good-food-aroma. They serve an all-day menu and an extensive Sunday Brunch. They also have an outdoor pool and a hot tub.
Winding River Resort – cabin, camping, and horseback activities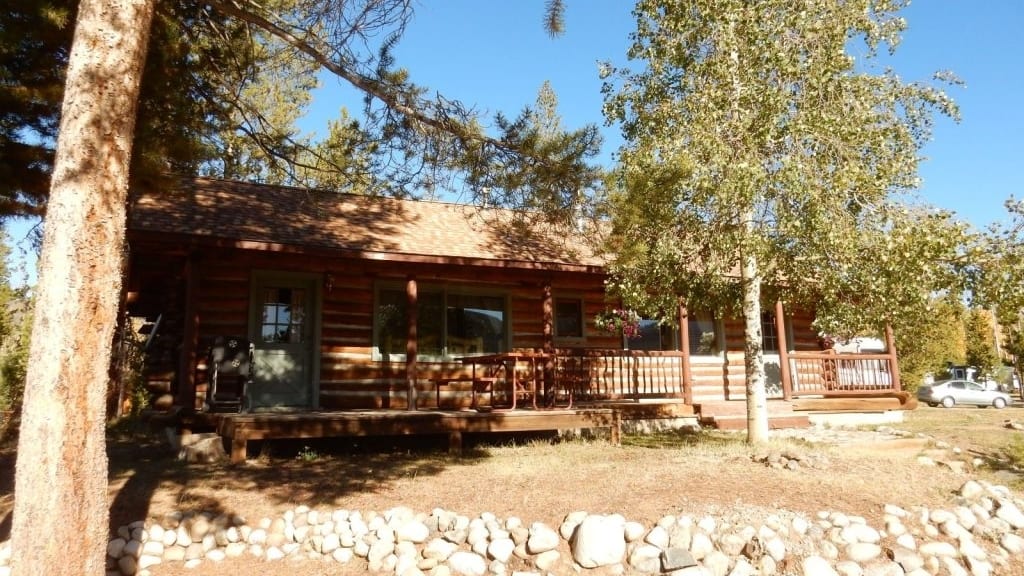 If you're out to Grand Lake to vacation with family or have a romantic getaway, Winding River Resort is a good choice. Known for being a family-friendly property, they have been serving the Grand Lake travelers since 1972.
You can choose whether to get a campsite, book a cabin or lodge rooms, or even bring your horse! They have rentals for your horses, too!
As for the different horse activities, there are trail rides, pony rides, hay rides, and sleigh rides. You can also rent out their ATVs and snowmobiles.
Experience fun-filled stay at Winding River Resort while also being able to access the shops and restaurants downtown.
The Historic Rapids Lodge and Restaurant – Grand Lake's hidden gem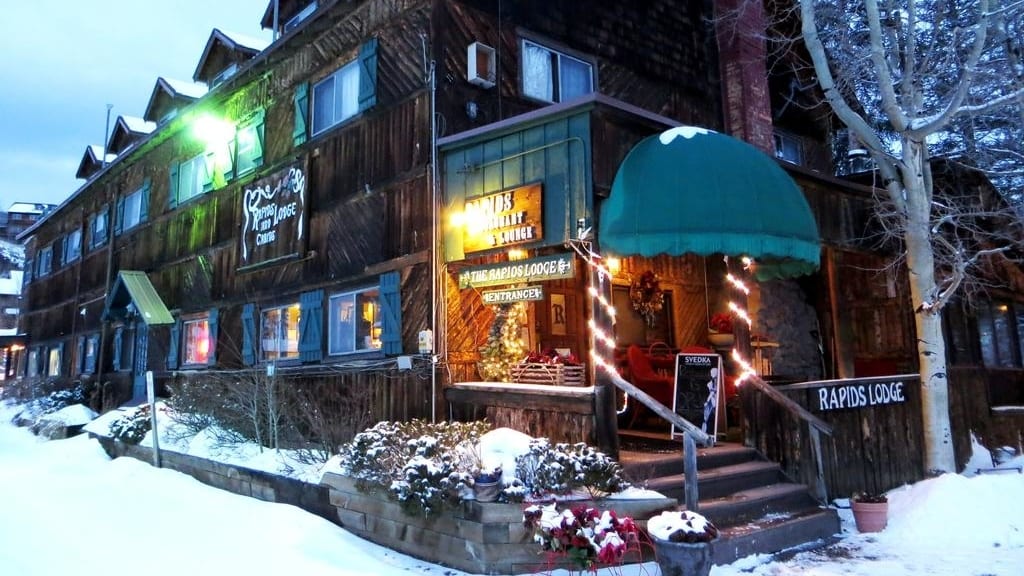 The Historic Rapids Lodge and Restaurant offer a variety of accommodations from cabin lodging to condominiums. Their property is located just off Grand Avenue so you will be minutes away from town.
Part of the historic Grand Lake, the lodge was built back in 1915 and was originally opened as inn and restaurant. It has been preserved over these past decades.
It also had a controversial past because even if gambling was illegal in the 1950s, some action was held here. Famous guests also stay here including Jim Croce, Kris Kristofferson, and Janis Joplin.
Lemmon Lodge – friendly, casual environment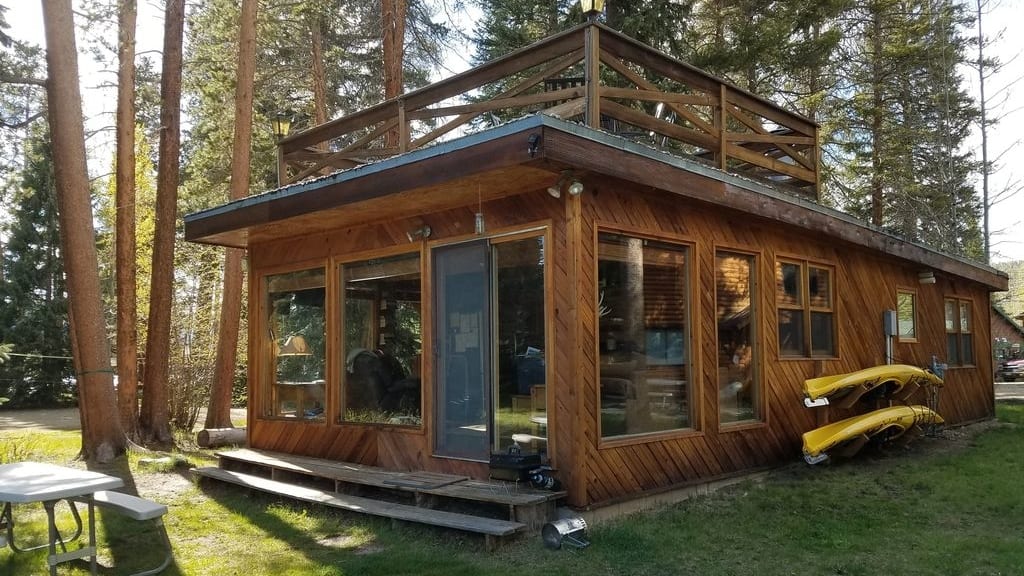 Grand Lake has a quaint village feel, and the town's aura is probably reflective of the hospitality at Lemmon Lodge.
This beautiful accommodation features down-to-earth cabins and lodges that overlooks the lake. You will find different farm animals around the property. Walking around the peaceful location is already a great activity.
Guests are free to enjoy the expansive land at the lodge to do picnics, fishing or roasting marshmallows by the firepit.
While enjoying the outdoors, you won't feel too detached from the community because it's also just walking distance from the town. You can enjoy an afternoon just napping by the lake and out and about for a fancy dinner in town.
Lupine Village at Grand Lake – comfortable cabin experience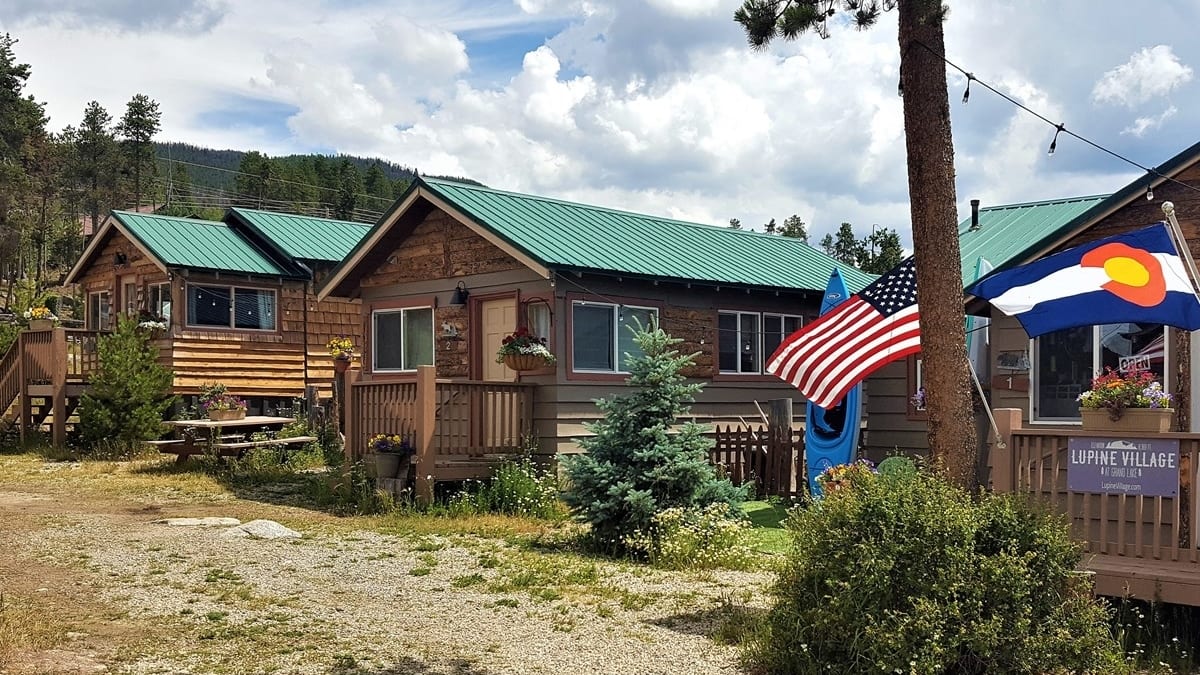 Whether you're looking for a winter go-to destination or you're just staying in Grand Lake for a short weekend, Lupine Village is an amazing choice. As they say, the cabins here can be your "home away from home."
Ideally situated between the town the Rocky Mountains, you'd have a lot of options for activities in Grand Lake. At the same time, for a cabin stay, their prices are more competitive than others. The property has six cabins.
Each cabin features a different design, but all of them have essential amenities from toiletries, bedroom comforts, and full kitchens.
Mountain Lakes Lodge – themed rustic lodging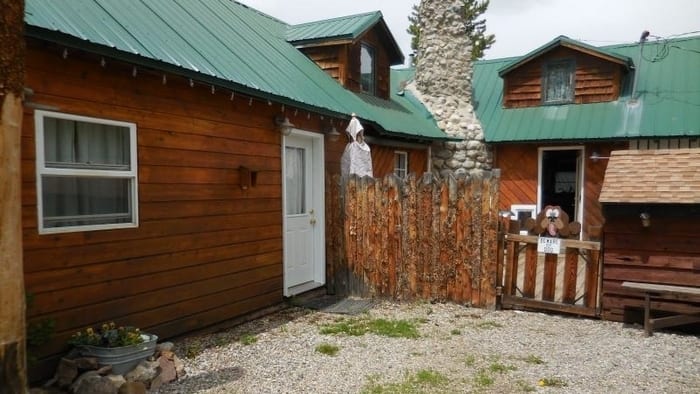 There are different cabin accommodations around Grand Lake, but what makes Mountain Lakes Lodge unique is the overall aesthetic of the place.
The quirky plans for the lodge attract different types of travelers because you'll get a different experience whenever you come here. You can even roast "Spider Dogs" at the campfire, experience sleeping in a purdy log bed, discover the "secret room," feel like a queen in their massive suites or just lay back to appreciate the views of the canal.
Mountain Lakes Lodge also features a horse pasture and views of the mountains.
Elk Creek Campground & RV Park – fun and happy camping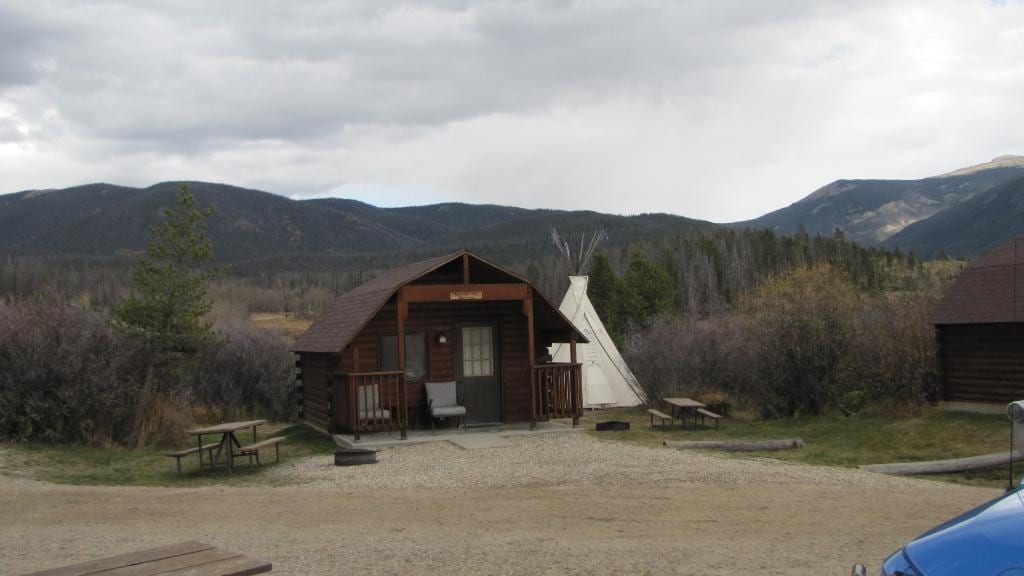 If you're staying in Grand Lake for on a more adventurous itinerary, Elk Creek Campground & RV Park is the place for you. Aside from different options for RV sites, and campsites, they also have cabin rentals and tents.
Advanced reservations are accepted all year long because they're usually fully booked during peak season. Expect to see different types of wildlife around the area. Previous guests have noted a chance to observe a moose while staying here.
Lastly, Elk Creek also has different activities from shopping, hiking, boating to mountain biking.
Lone Eagle Lodge – affordable comforts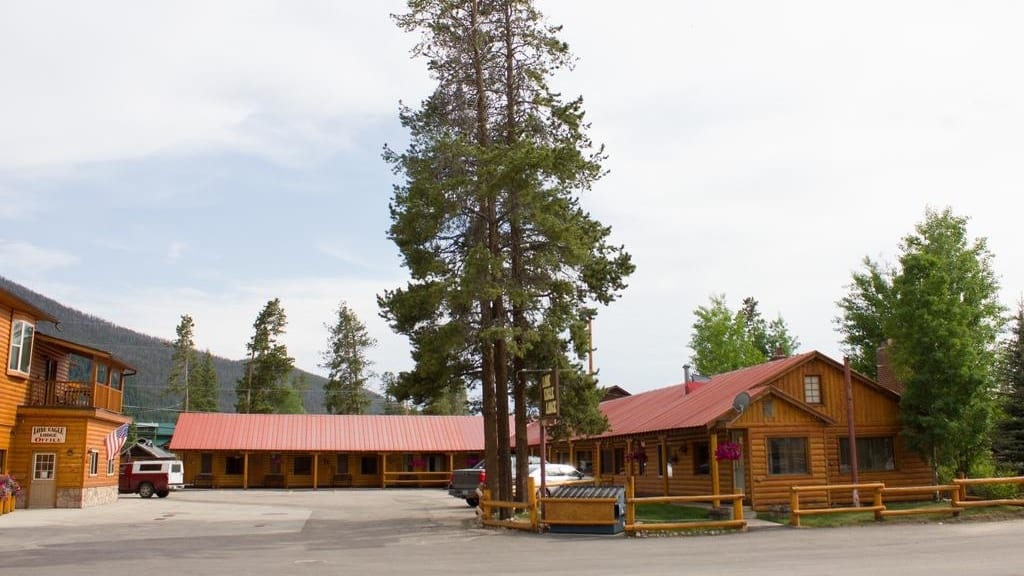 Lone Eagle Lodge will give you a cozy getaway while you're staying in Grand Lake.
With their clean, quiet and cozy lodging, previous guests have truly enjoyed the mountain-styled motel. You have options of booking queen or king bedrooms. They also have double bed suites.
Located at the heart of Grand Lake Village, you will have options for shopping and dining. Be sure to ask the front desk of seasonal suggestions for outdoor activities.
Lastly, if in case you want to try out snowmobiles, you can also rent one out from Lone Eagle Lodge.
Grand Escape Cottages – comfortable cottage stay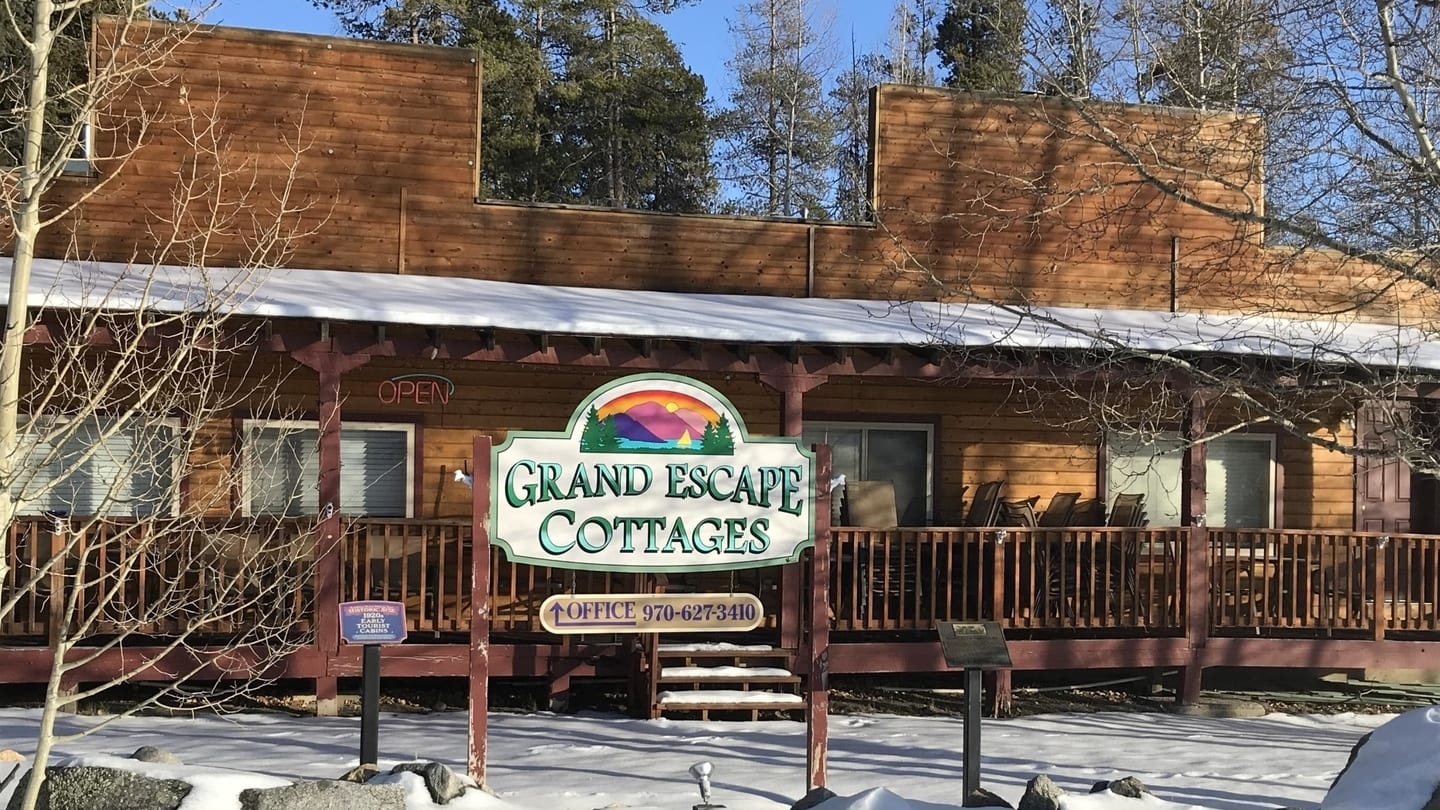 Grand Lake has been featured in many travel channels because of its natural beauty. If you're looking for affordable accommodation with the basic comforts of home, booking at Grand Escape Cottages is a good choice.
Located at the east end of Grand Avenue in the historic Grand Lake Village, you are free to choose from the 12 cottages in the property. They have cottages that are good for 2 people and others that are perfect for big groups and families.
This highly-rated accommodation may not have the most up-to-date amenities, but the atmosphere in the property is very positive. From the staff to the other travelers, it could be the beauty of the land that makes everyone just want to enjoy the day.
Daven Haven Lodge – dining and accommodation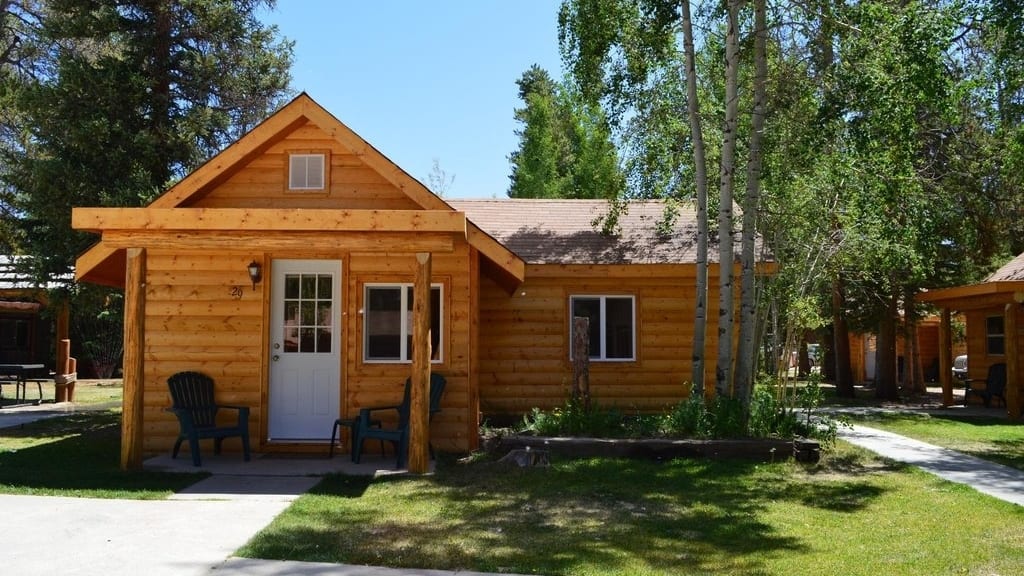 If you're staying in Grand Lake, you may want to explore different dining options. If so, why not check in at Daven Haven Lodge where they have the famous Back Street Steakhouse where you can get, arguably, the best steak in Grand Lake.
The restaurant has a curated menu, and the food is served by the lodge's professional culinary staff and chefs. You can also pair your meal with an amazing wine selection.
As for the accommodation, it's quite straightforward. The cabins are comfortable, and since each cottage is located meters away from each other, you'd have privacy during your stay. If you want to explore the downtown, this location is nearly a mile away from the main avenue.
Shadowcliff Mountain Lodge – unique Grand Lake escapade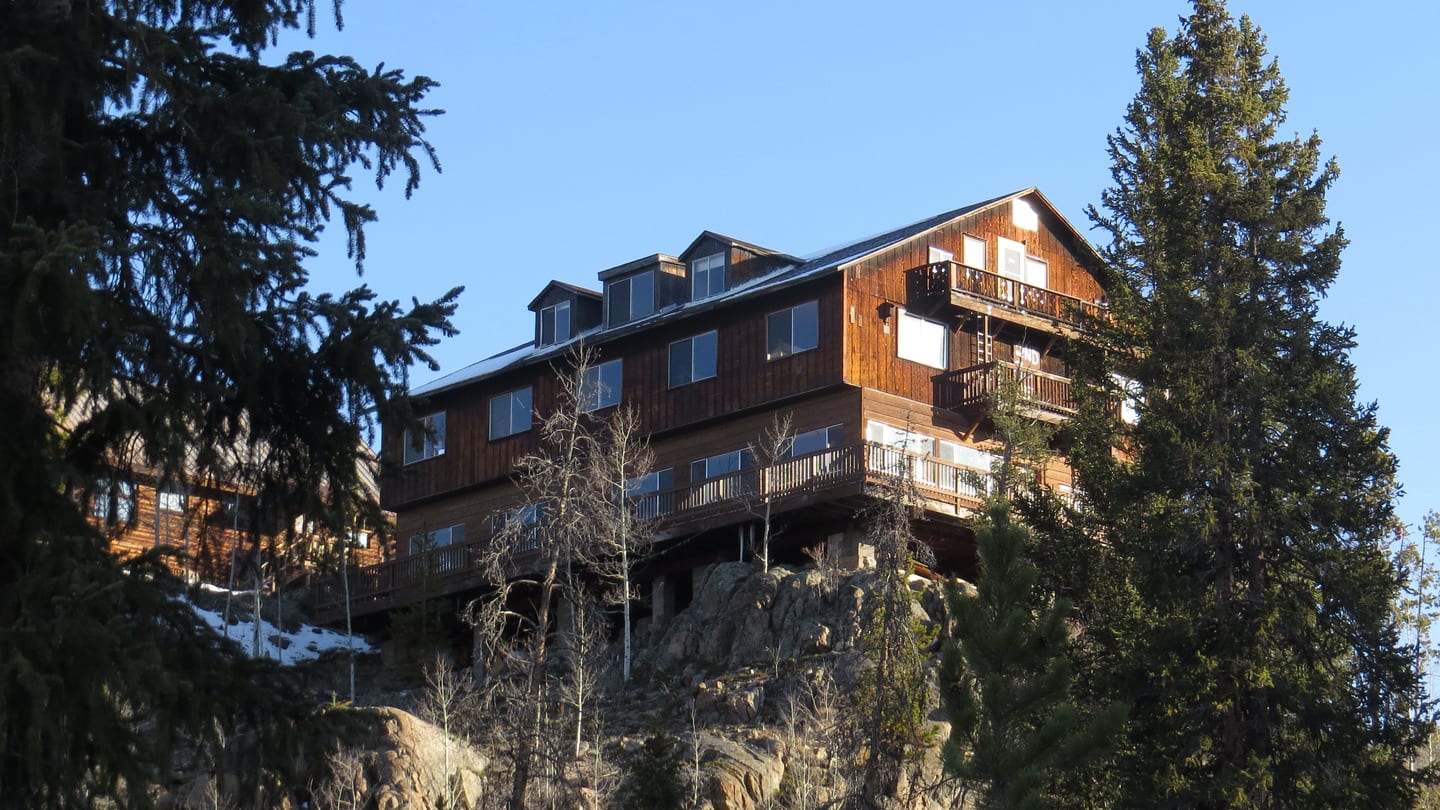 If you're looking for a unique travel plan this year, check out the Group Experiences at Shadowcliff Mountain Lodge. Being an eco-friendly mountain sanctuary, the place has different offerings for travelers of all kinds.
Whether you're looking for a place to reflect, connect or explore, Shadowcliff Mountain Lodge encourages its guests to maximize the potential of your trip.
Shadowcliff Mountain Lodge features a variety of European-style rooms and accommodations that has stunning lake or mountain views. You can choose from their cabins, lodges or hostels.
As for the special Group Experiences, the non-profit offers unique packages every season, which will include programs like family camp, tai chi, yoga, writing, hiking and renewal events.
Discover yourself as you explore the nature and the wild at beautiful Grand Lake! Thank for checking out our list of top Grand Lake hotel accommodations!