It all started with a dream that was sustained by the support of its founders and loyal supporters. Today, the Rocky Mountain Repertory in Grand Lake stands as firm as ever and continues its legacy to bring broadway musical hits to its beloved audience.
Each year, the Rocky Mountain Repertory Theatre holds shows that celebrate the beauty of theatre. They also have the RMRT Youth Theatre Program that helps children participate in theatre workshops. This will give a unique experience to be part of what goes on stage and behind the curtains.
History of the Theatre
In 1966 David Thompson, his family, and the Grand Lake Women's Club put their ideas into motion and launched The Troupe of American College Players. When the troupe moved to Colorado Springs in 1976, the locals established The Grand County Theatre Association, which aimed to restore theatre in the Grand Lake.
The group collaborated with Loretto Heights College and Kansas State University and together, they conducted summer theatres that lasted for 10 years.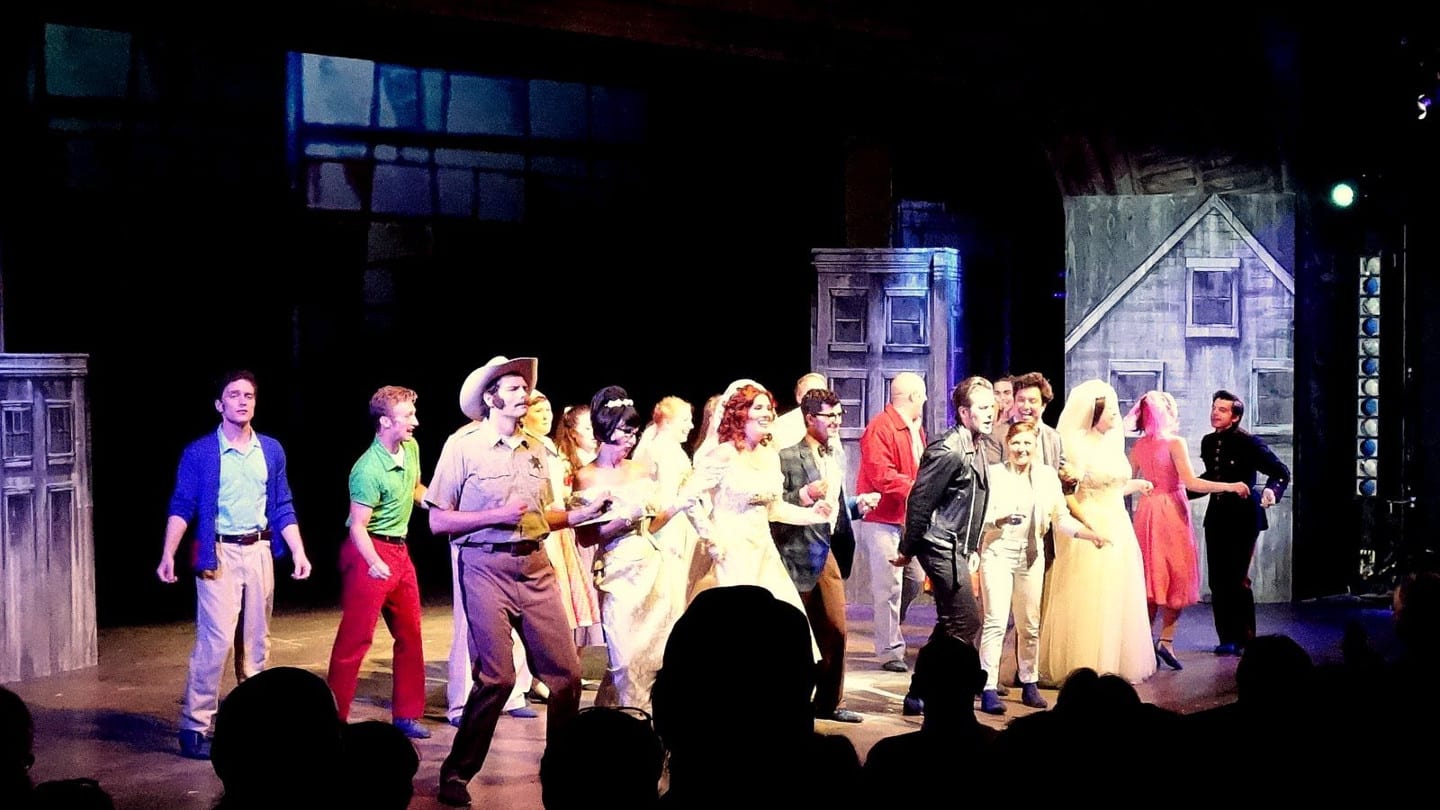 They held performances at the Old Pine Cone Theater and sometimes under a tent in the great outdoors and with the great source of support from the community, the group was able to keep their theater dreams burning. In 1989, Grand Lake requested the troupe of David Thompson to return back to their roots and so the Rocky Mountain Repertory Theatre was established.
David together with his family managed the theatre until he passed away in 1993. Two years later, the management was handed to former company members Judith and Skelly Warren upon the request of the Thompsons. And in 2005, the Warrens retired and passed the legacy to some of RMRT alums.
In five years, they were able to raise $5.2 million for the construction of a new theatre building with the help of Board of Trustees then-President Judith Jensen. What started as a vision back then was finally able to firmly take its place in Grand Lake where it all started.
Details
Address: 800 Grand Ave, Grand Lake, CO
Phone: 970-627-3421
Season: Year-round
Website: rockymountainrep.com