Nestled at 8,367 ft (2,550 m) within the town of the same name (Grand Lake, Colorado), Grand Lake is Colorado's largest natural body of water. Located in Grand County, Grand Lake has a surface area of 507 acres (205 ha), a maximum depth of 389 ft (119 m), and a total water volume of 68,621 acre⋅ft (84,643,000 m3).
Grand Lake's waters are a popular destination for outdoor recreation and offer the opportunity to explore the neighboring Rocky Mountain National Park and Arapaho National Forest. The lake is also bordered by the Arapaho National Recreation Area, where visitors can explore the neighboring Lake Granby and Shadow Mountain Lake.
Grand Lake History
Grand Lake was naturally formed by glacial activity near the headwaters of the Colorado River. It was originally known as "Spirit Lake" by the native Ute tribe. In the 1880's the lake was discovered by European hunters who were in awe of the water's beauty and resource. Almost overnight, the town of Grand Lake was formed as a hunting base and supply center for neighboring mining communities.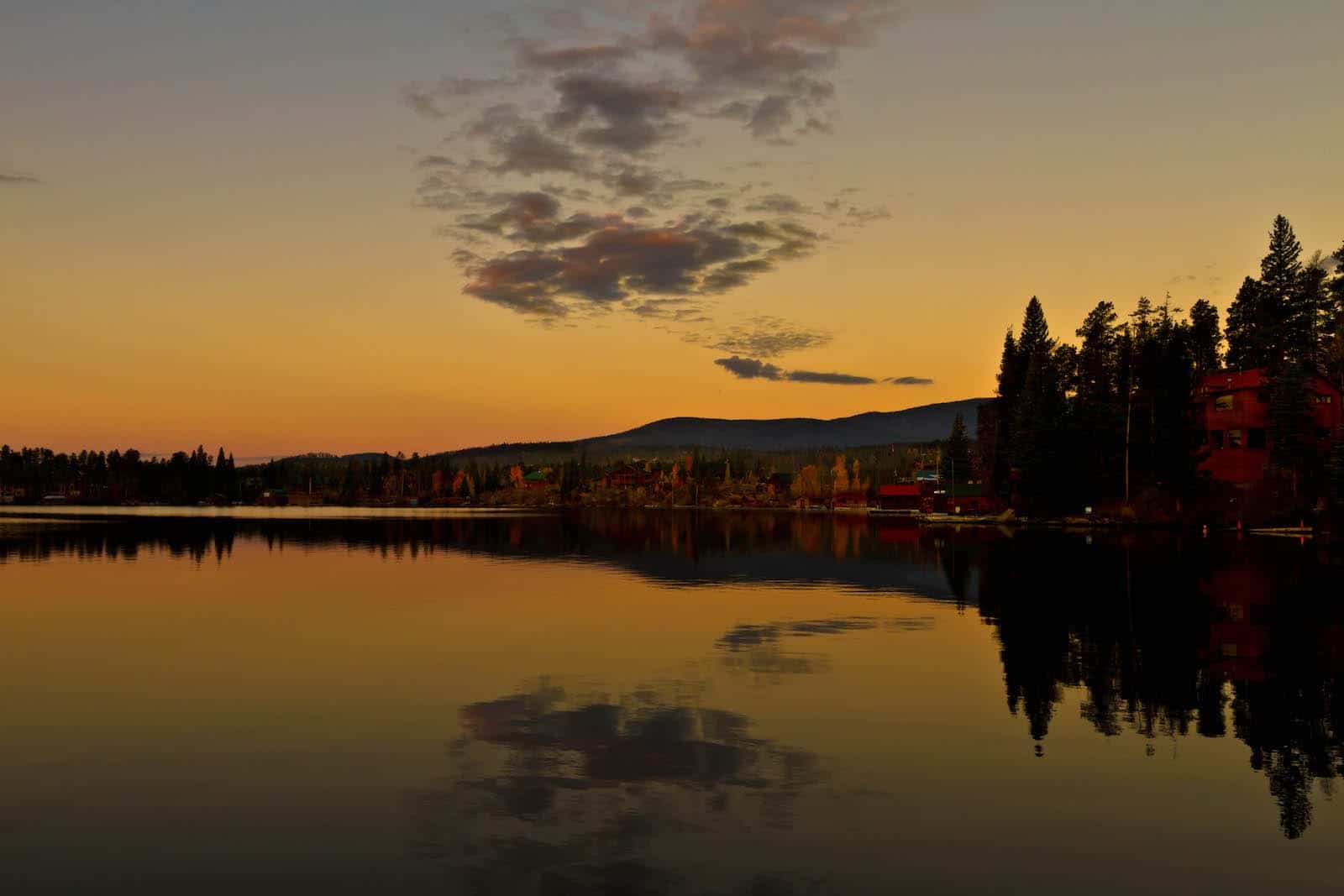 In 1947, water from Grand Lake became diverted east under the continental divide as a part of the Colorado-Big Thompson Project (C-BT) via the Alva B. Adams Tunnel. The water is used for agriculture, industrial, and municipal purposes in addition to generating hydroelectric power.
Grand Lake has historically seen a steady flow of tourists throughout the seasons of each passing year. The lake is home to the Grand Lake Yacht Club, which was established in 1902 and continues to hold events and races as the "highest elevation yacht club in the world."
Activities at Grand Lake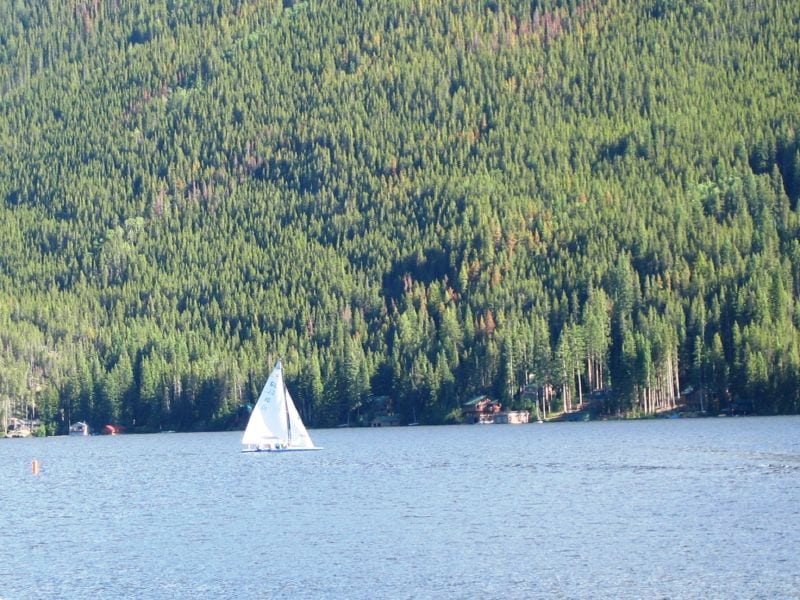 With approximately 4 miles of shoreline, there are many activities to be had in and around Grand Lake. The city of Grand Lake, Colorado itself is a great portal to Rocky Mountain National Park, with many places for lodging and dining in a pristine alpine setting.
Biking: A few scenic mountain biking trails can be accessed easily from Grand Lake, Colorado, as well as more throughout Grand County. For those without their own equipment, rentals are available in town.
Birding: Grand Lake's elevation and location create unique conditions for viewing osprey, ducks, swans, Barrow's Goldeneye, American Dippers, and other waterfowl. The area is also home to many species of hummingbird throughout the year.
Boating: Boating is perhaps Grand Lake's most popular activity. There are public and private boat launches with rentals available in the area. Both motorized and non-motorized boats are permitted with many visitors launching kayaks and sailboats.
Grand lake Marina – Since 1955 the Grand Lake Marina has been providing recreational opportunities to visitors. Rent stand up paddleboards, kayaks, canoes, sport boats and pontoon boats. There's also a coffeeshop on-site serving hot beverages and refreshing snacks. Open daily from 7am to 3pm, a breakfast menu is available until 2pm.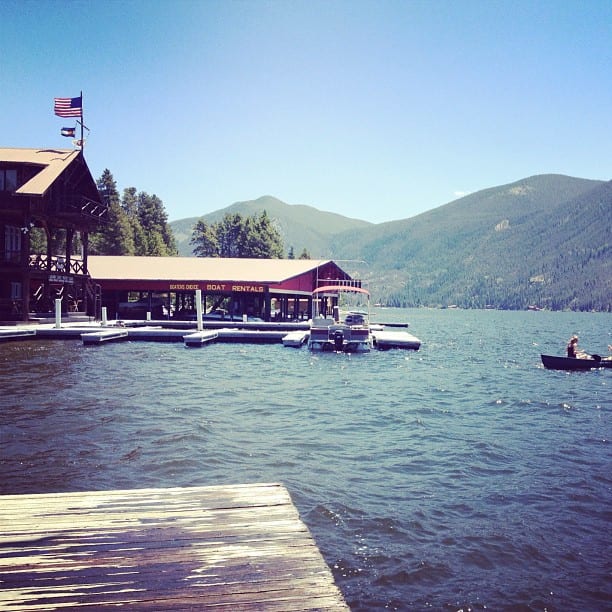 Camping: Unfortunately, there are no camping grounds along the shores of Grand Lake. Across town, visitors can find the Elk Creek Campground, which offers tent sites, RV sites, cabins, and tipis.
Fishing: A valid Colorado fishing license is required to fish in Grand Lake. The lake is home to five species of trout as well as kokanee (sockeye) salmon. If you do not have a boat, there are multiple docks and areas for anglers to cast from the shore. In the winter, the lake freezes over, allowing for visitors to ice fish from huts temporarily placed on the water's frozen surface.
Hiking: Grand Lake is a great location to access Rocky Mountain National Park via the East Inlet Trail on the east side of the lake. Within a mile, hikers will see Adams Falls, a picturesque waterfall rushing down 55 feet of narrow rock. Alternatively, the Tonahutu and North Inlet trails can be accessed via a short drive from the north shore of the lake.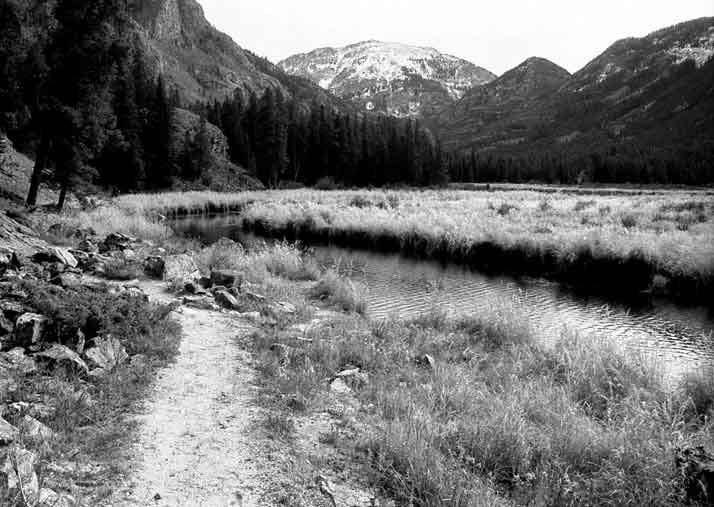 Horseback Riding: If you would like to explore the Grand Lake area on horseback, it may be possible. Thunder Horse Outfitters is located outside of town, but offers seasonal tours with limited availability nearby.
Hunting: Grand County is a popular destination for big game hunters. Although there is no hunting permitted around the lake, hunters are welcome to explore the county's hunting areas for elk, birds, and more.
Picnicking: There are two main picnic areas on Grand Lake: the Grand Lake Town and Dock as well as Point Park. The Point Park picnic area offers picnic tables and benches on the western shore of the lake and is generally less crowded than the beach area. Both locations have bathroom facilities available.
Swimming: Swimming is permitted in Grand Lake and most visitors utilizing the Grand Lake Town Beach and Dock on the north shore. The area can get busy, however it is well maintained and offers beautiful mountain views.
Wildlife: Grand Lake is one of the best easily accessible areas of Colorado for spotting moose, elk, and mule deer. Some visitors may also be able to spot bears, foxes, and other Rocky Mountain natives along Grand Lake's shores.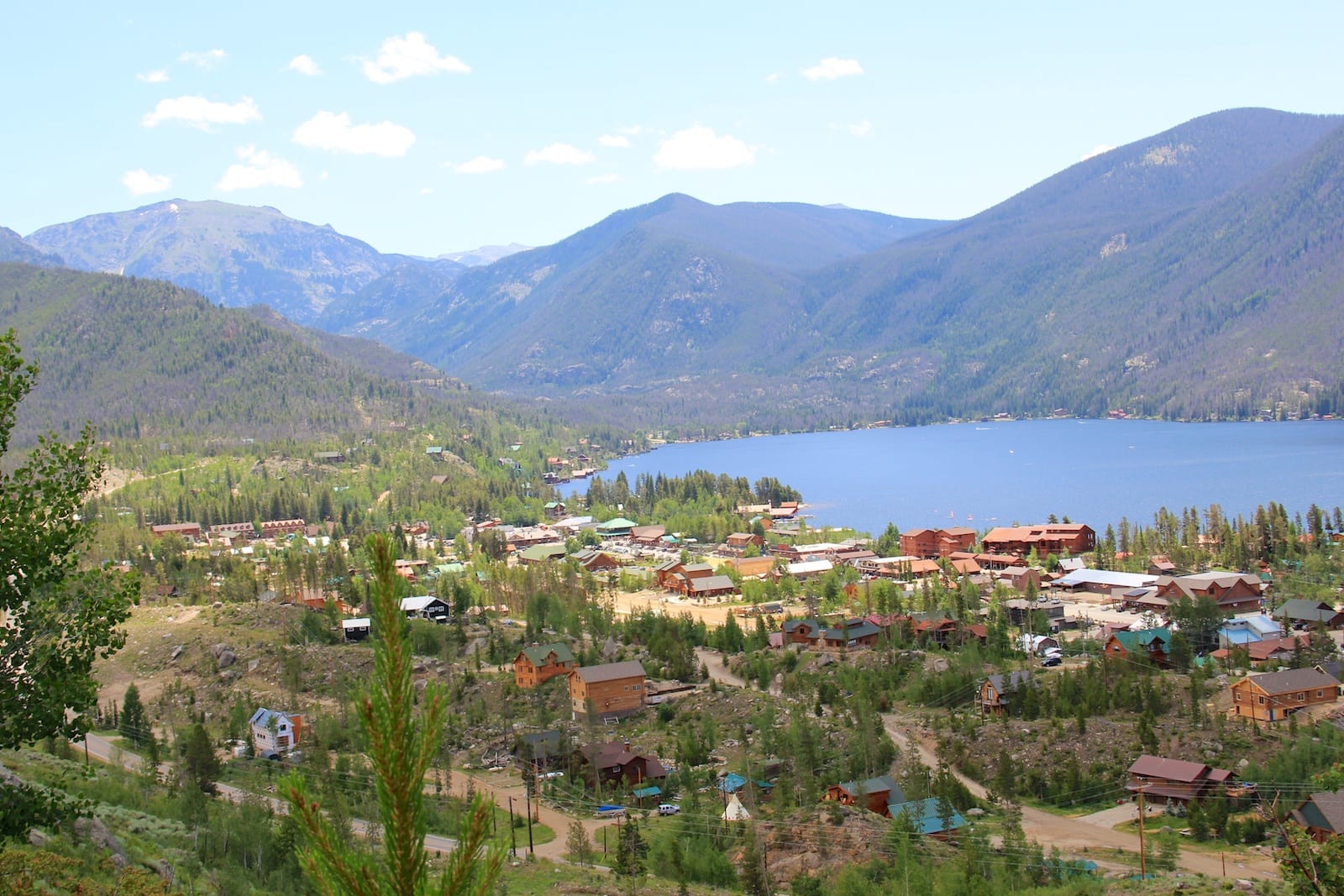 Details
Address: 1132 Lake Ave, Grand Lake, CO 80447
Phone: 970-627-9273 (Marina)
Season: Year Round
Hours: Daylight Hours, Picnic Area and Beach Close at 10:00
Fees: Free, Although Parking Fees May Apply
Maps:
Websites: townofgrandlake.com
Town of Grand Lake, Grand Lake Marina