Cañon City is abuzz in the summer for river recreation, notably whitewater rafting on the Arkansas River, while year-round visitors pass through to see the famous Royal Gorge canyon and bridge. With these world-class attractions, the city has plenty of top hotels to accommodate all its adventure-seekers.
The 2-hour drive from Denver is a scenic trip among Colorado's rolling foothills. This thrilling riverside town gives off the feeling of a beach town in the summer, with board shorts and bathing suits the norm attire, thanks to the region's plethora of sunny days. There are various hotels to accommodate all budgets and styles.
With outstanding outdoor recreation nearby and a large historic district to explore, Cañon City has a lot to offer vacationers. If you'd like to plan a trip to explore the majestic canyon carved by the Arkansas River, check out our picks for the best lodging in town.
Probably Cañon City's Top Hotel Accommodations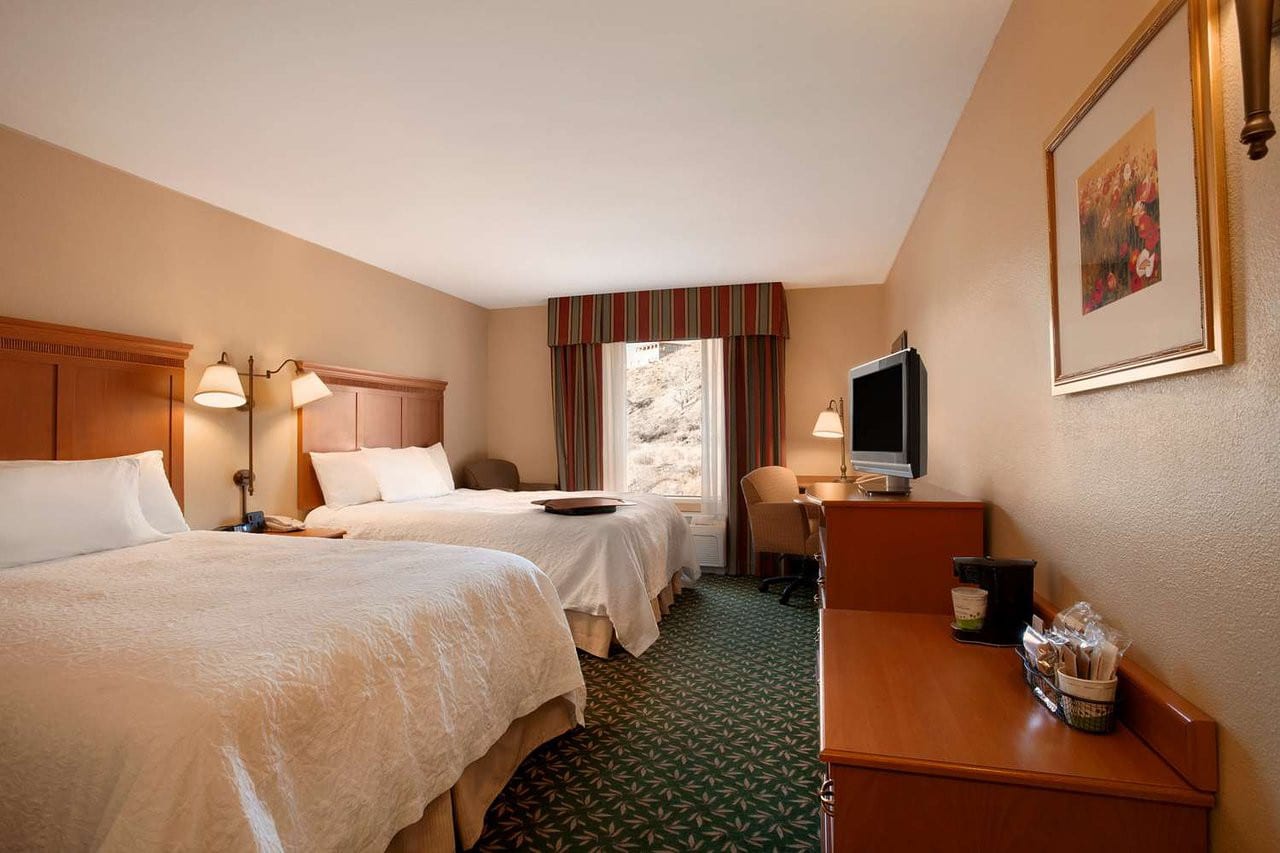 Cañon City is one of those Colorado towns that could be considered a hidden gem. It's not as popular as Fort Collins or Boulder, but it has a lot to offer tourists. Attractions include the popular Royal Gorge Bridge and the Arkansas Headwaters Recreation Area. Those visiting at the beginning of May will have the pleasure of attending the Music & Bloom Festival.
Being considered a warm and sunny city, with about 325 days of sunshine, Cañon City is a lively place. You can go shopping in the historic downtown, participate in the award-winning wine tasting experience at the Holy Cross Abbey and explore Pikes Peak just north.
Whether you're more of a downtown stroller who wants to discover the local community or an active traveler seeking to discover the local nature parks, these accommodations are curated to give you the best stay. We also made a list of the top glamping spots around the Royal Gorge, which includes cabin, yurt, tent, and Airstream rentals.
This section contains referral links. If you click through and take action, we may receive a commission, at no additional cost to you. 
Here are our choices for the top hotels in Cañon City, CO, in no particular order:
Royal Gorge Cabins – luxury cabins in the wild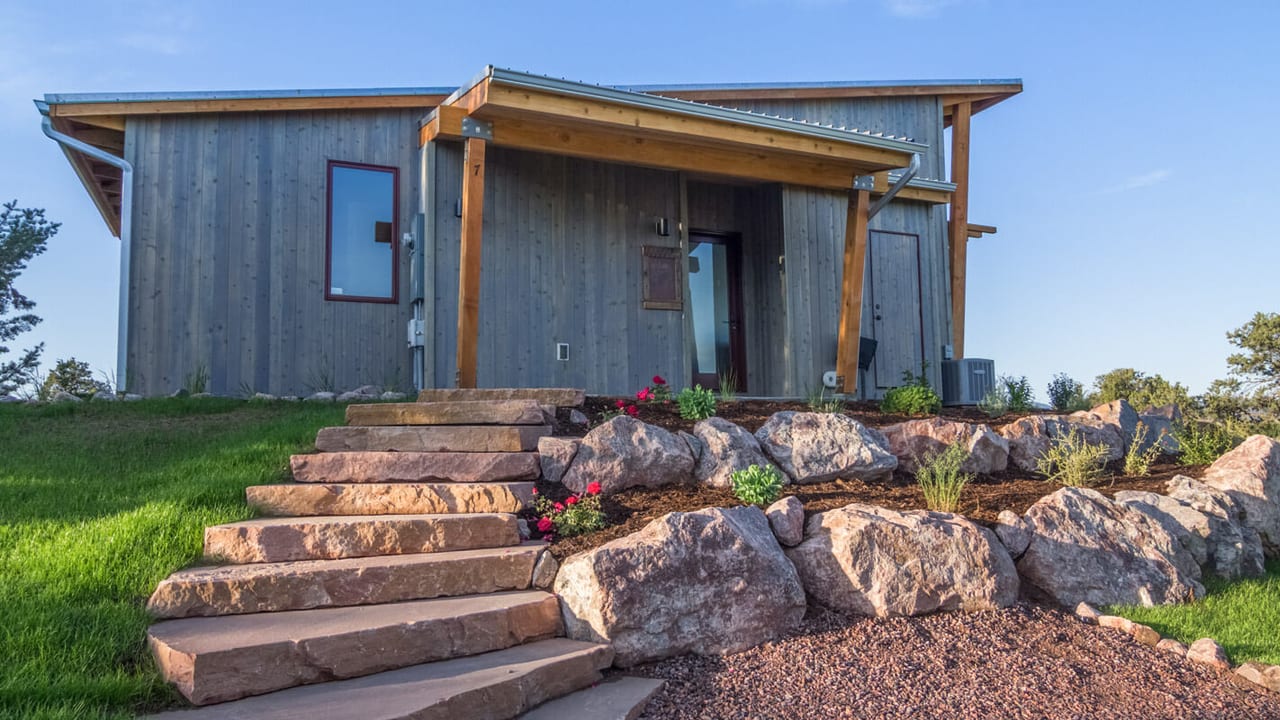 In Royal Gorge Cabins, feel free to connect with yourself, nature, and your family and friends as you enjoy the stunning cabins built by professional outfitters who have 40 years of experience to share with their guests (when it comes to water rafting adventures and more!)
Royal Gorge Cabins is a one-of-a-kind luxury cabin experience. If you've watched any cabin design show on TV, their cabins are quite similar (or even better) than what you've seen. Though they have a lot of cabins, they are also offering spaces for RVs and trailers.
Although quite removed from downtown, it still has access to the major attractions in Cañon City. It's also just one hour away from Colorado Springs. fAt the same time, you can enjoy different types of activities that are just within or near the property like Echo Canyon Rafting, Jeep Tours near Royal Gorge, mountain biking, zip lining, and golf.
To top off your daily activities, you can create your homemade cuisines in the cabin's complete kitchen, or you can dine out at nearby restaurants like the 8 Mile Bar & Grill, Le Petit Chablis, and the Big Burger World.
There are two types of cabins: single king bed and double king bed. The single king bed cabin is a one-bedroom property with a sofa sleeper that can accommodate up to four people. It has mountain vista views and modern amenities similar to a 5-star hotel.
The bigger cabin is a two-story property with two bedrooms with 816 square feet of indoor space and about 400 square feet of outdoor living space.
Hampton Inn Cañon City – clean and friendly hotel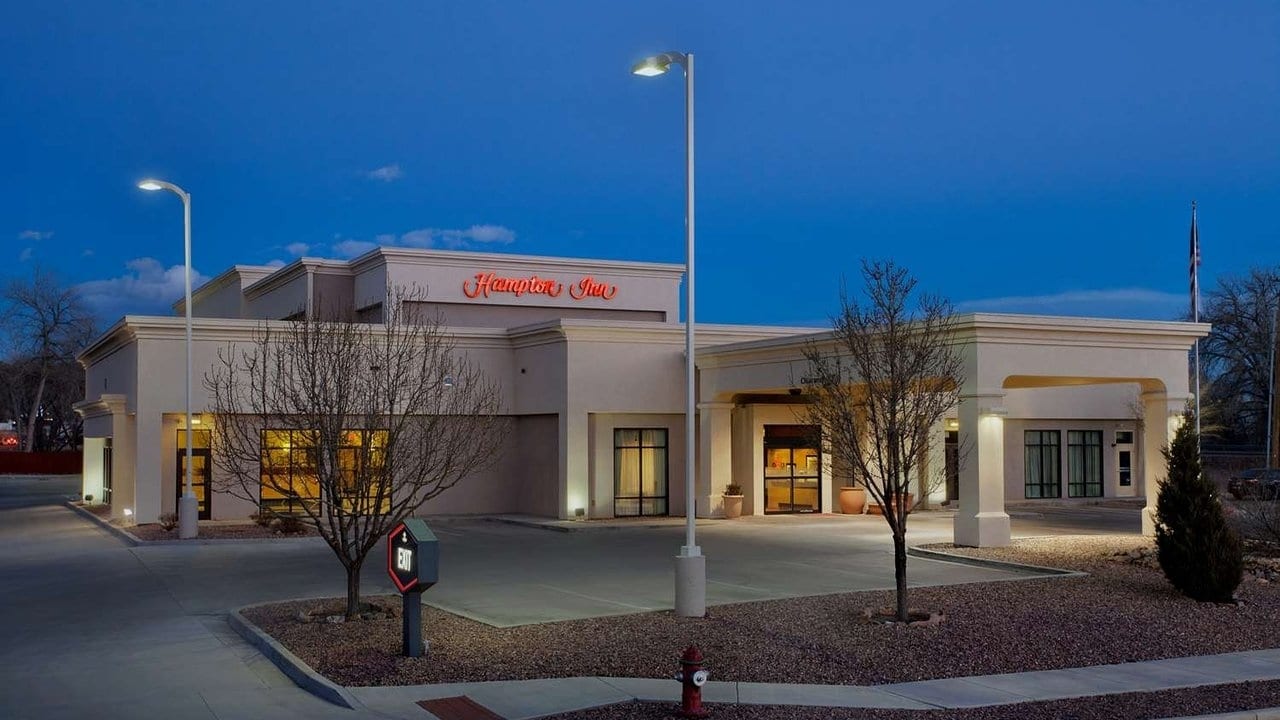 Though Cañon City is a great city for the outdoors, not everyone would want to be that far from the amenities and comforts of the historic downtown. Some may even want to explore local boutiques, museums, and shops. If that's the case, Hampton Inn Cañon City is an excellent choice for you.
Part of the Hampton franchise, the development of this property is similar to its sister hotels in Colorado. They have an accessible location that helps new travelers to navigate the city. It's close to the Royal Gorge, and it's also minutes away from downtown.
The Hampton Inn is all about the good old-fashioned hospitality that made their franchise successful. So, if you're staying here, you can have that set of expectations about the cleanliness of each room and the customer service.
At the same time, if you're a business traveler, you will also have access to work amenities like premium WiFi, meeting rooms, and business centers. Hampton Inn has 63 guest rooms and accessible rooms with a 24-hour front desk service.
Mountain View RV Resort – friendly community of travelers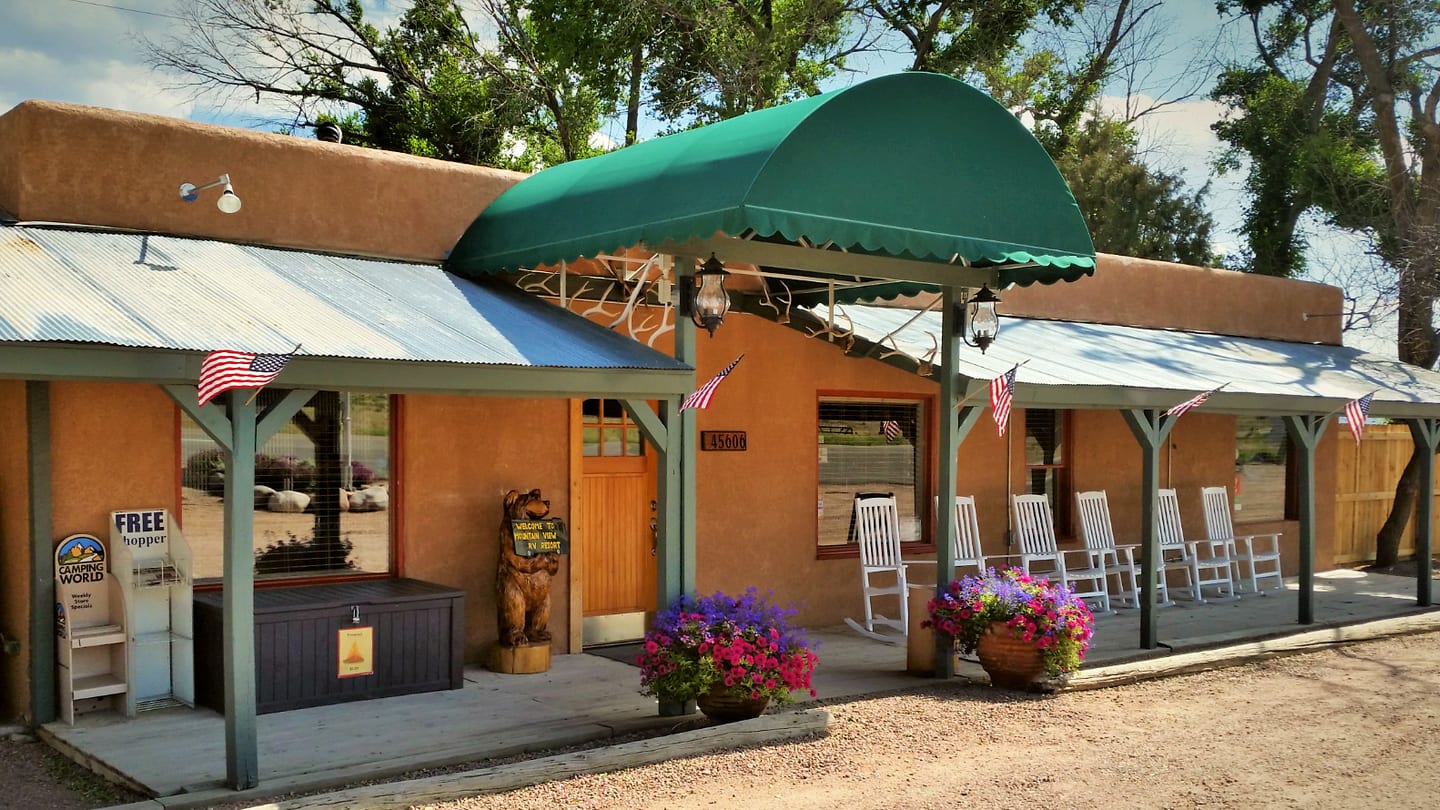 Now, if you will be going to Cañon City on an RV road trip, with family, friends, or even pets, and you don't want all that hassle of hotel rules, check-in/check-out, Mountain View RV Resort is the place to go. However, there are cabins and domes to rent for those that aren't.
Mountain View RV Resort has been designed to encourage the guests to interact with each other, creating a warm community of family and friends. It's also an expansive property that offers different types of accommodations like cabins, and bunkhouses.
RV parking has different options. They have large premium sites ( 40 ft x 65 ft with 300+ sq ft concrete pad, fire pit, and picnic table. Premium sites offer a pull-thru and/or no neighbors), large deluxe sites (40 ft x 65 ft with 300+ sq ft concrete pad, fire pit, and picnic table), standard sites (30 ft x 60 ft) and back-ins and pull-in.
Comfort Cabins and Glamping Domes (new for 2023) are available for daily or weekly rentals, the latter offers a discounted rate. The fairly-primitive cabins can sleep a maximum of 4 people, and there are no animals permitted.
They do have electricity, a picnic table and fire pit. They also have heat and air-conditioning, as well as a limited kitchenette, including a mini-fridge, microwave, and coffeemaker. There are no bathrooms or TV though, and you are responsible for bringing your own pillows and linens.
Though it's an RV resort one of the best compliments past visitors said about this property is that it's spotless.
Econo Lodge – simplified travel experience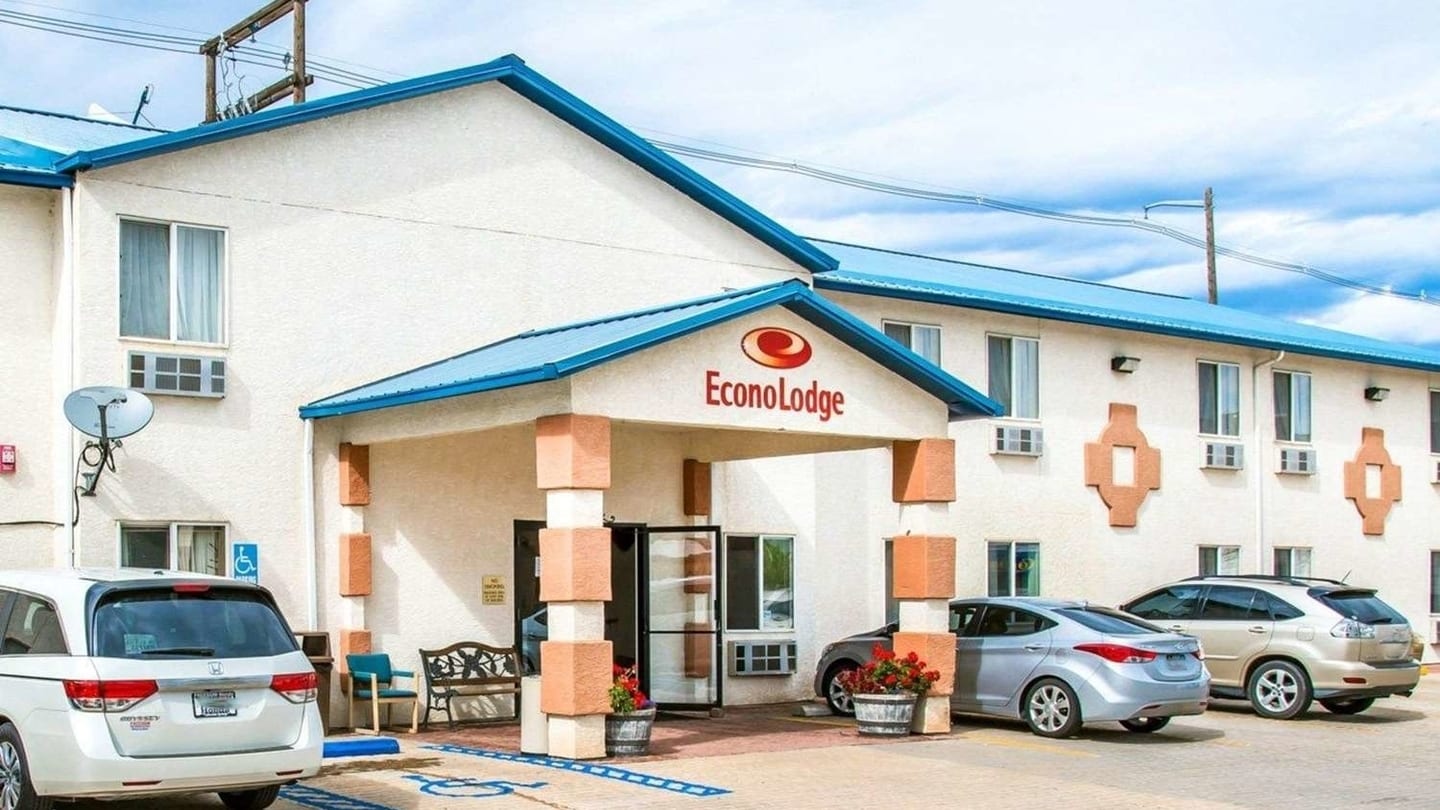 There are different reasons to travel to Cañon City, but whether you're going for a unique business opportunity, doing a short stay for a music festival, or exploring on your own on a budget, you can choose Econo Lodge by Choice Hotels.
Just as they said on the site, you don't need to sacrifice the basic hotel amenities you need just to be "economical." In this fine accommodation, not only will you be staying in a comfortable and safe hotel, but it's also quite historic. It used to be a royal-style building decades ago but was renovated back in 1998 to answer to the accommodation demands of modern travelers.
The hotel has a 24-hour desk service, laundry area, ironing service, safe deposit box, parking, a smokers' lounge, an indoor pool, and a hot tub. They also have wifi and TV in the rooms. The property also has 50 rooms so if you're traveling with a group, it is also a good option.
Quality Inn & Suites – good location and comfortable stay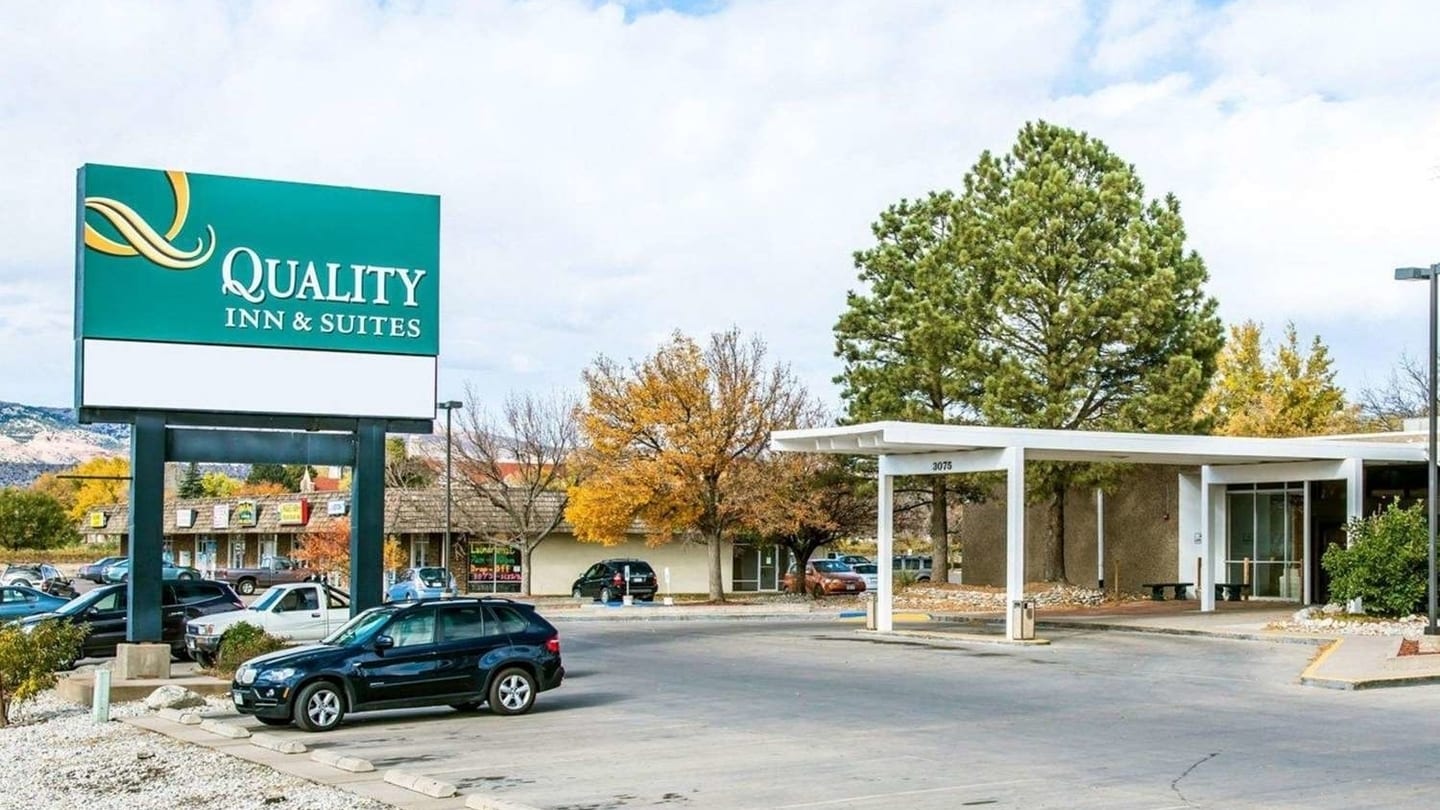 Quality Inn & Suites is another affordable accommodation in town, but bigger. They have a heated outdoor pool, two hot tubs in a beautiful garden atrium, valet and room service, a full-service restaurant, and a separate lounge. They also have 150 spacious rooms and a grand banquet area that can fit up to 200 guests.
For those who are traveling with family and friends, you can rest easy knowing that most of everything you would need can be accessed in the hotel. They also have a restaurant and a bar. Another exciting and unique features of this hotel are fun activities like pool tables and arcade games.
Yes, it's fun to explore nature within the city, but once you come back to the hotel, these tiny bits of reminders from the city can make you feel relaxed and more familiar with the place.
Another perk of staying at Quality Inn is the fact that it has a gas station near it as well as a Walmart just across the street. If you ever forgot anything when you're packing, you'll have a quick go-to place to replenish your supplies.
Royal Gorge/Canon City KOA – kid and family-friendly affair
For families, especially parents, who are planning their vacation in Cañon City, finding activities or places where your kids can enjoy could be challenging. There are attractions that may be too dangerous for them, and there are hotels that are just too "lux" for them to enjoy (because you might be worried every time if they have broken a vase or something).
However, staying at the local KOA could help you smooth this vacation out. Royal Gorge/Canon City KOA offers a vibrant campground for families and adventurers. Located 6,300 feet above sea level, you should expect the summer temperatures to be warm during the day, but get cold during the night.
It's one of the best family destinations in town because of its on-site day-to-day activities, including hiking and biking. There are open campsites where you can pitch your tent or those with full hookups for your RV or travel trailer.
However, they also have cabins that can sleep from four to six people. If you want a more upgraded cabin, they have a deluxe cabin with complete "house" furniture and amenities.
Best Western – all-in-one motel experience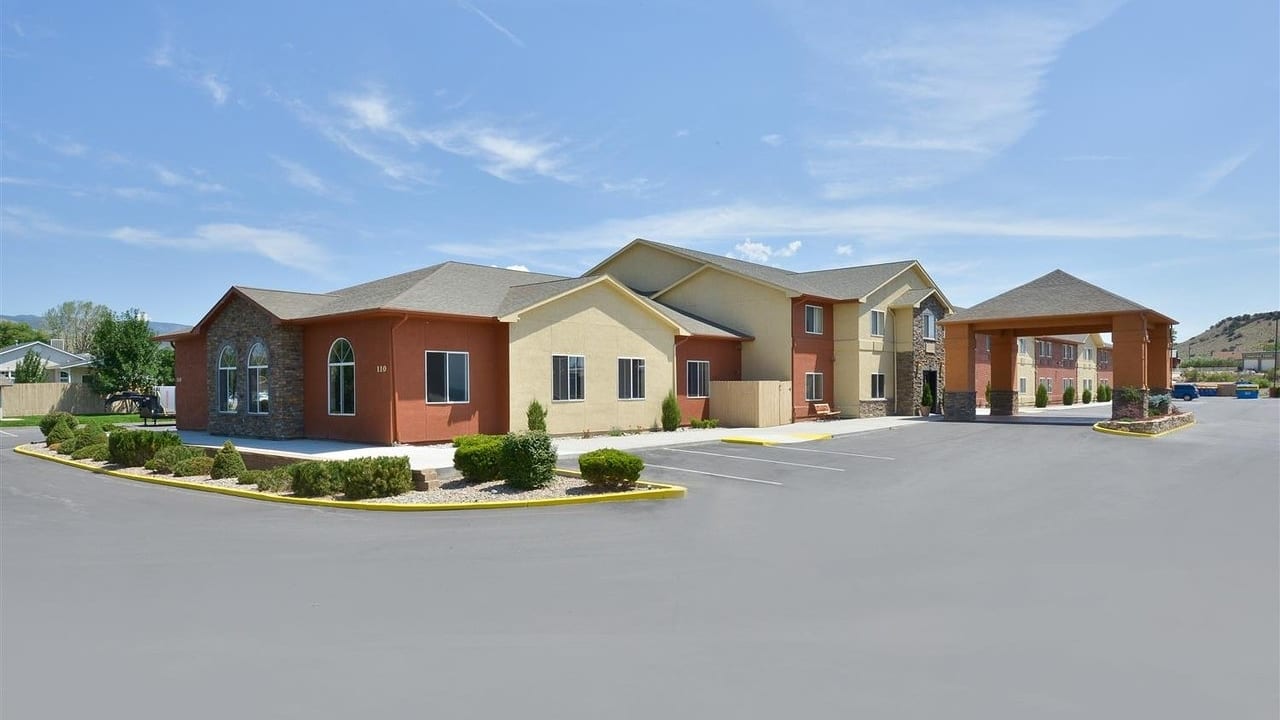 Part of a massive budget-friendly chain, this location is great for those who would like to be closer to Royal Gorge. Best Western has basic amenities, similar to its sister hotels. What makes this a special spot is its staff.
If you're planning your trip, you may want to know more about the unique locations in town that are not as popular or mostly known to locals. You can ask the front desk about these locations, and they'd be happy to send you suggestions.
At the same time, it's one of the most affordable hotels in town and has a reliable breakfast. The menu is somehow generic, but the taste and the quality of the food are noted. It's precisely the type of breakfast you want to have if you have a big day of outdoor activities.
Thanks for checking out our list of top Cañon City hotel accommodations! Plan your fun-filled weekend in the warm and vibrant Fremont County Seat.