Nestled in the verdant Arkansas River Valley, The Royal Gorge Region has long been known for its vineyards and farms. An area that was once packed with vineyards and grapes had to change with the times when the sale of alcohol became illegal in 1920. Almost overnight, vineyards were converted into apple orchards and other bountiful produce that much of the land consists of today.
Fast forward to the present day, Fremont County has found itself in the middle of an agriculture renaissance with the reemergence of its vineyards. With more than 100 vine-growers now in the area, part of this transformation was sparked by a new county-wide zoning change in late 2019.
The new law allowed residents to grow small-scale vineyards, orchards, and gardens in their backyards. Plus, residents are now allowed to start a limited winery or cidery on small farms.
With ongoing efforts to revitalize the area's agriculture and winemaking heritage, Fremont County is maturing into a destination for wineries and cideries. The county hub is Cañon City. Discover Colorado's next wine region with a visit to these wineries and cideries in the Royal Gorge Region.
Western Skies Winery at Jenkins Farms
Where: 448 K St., Penrose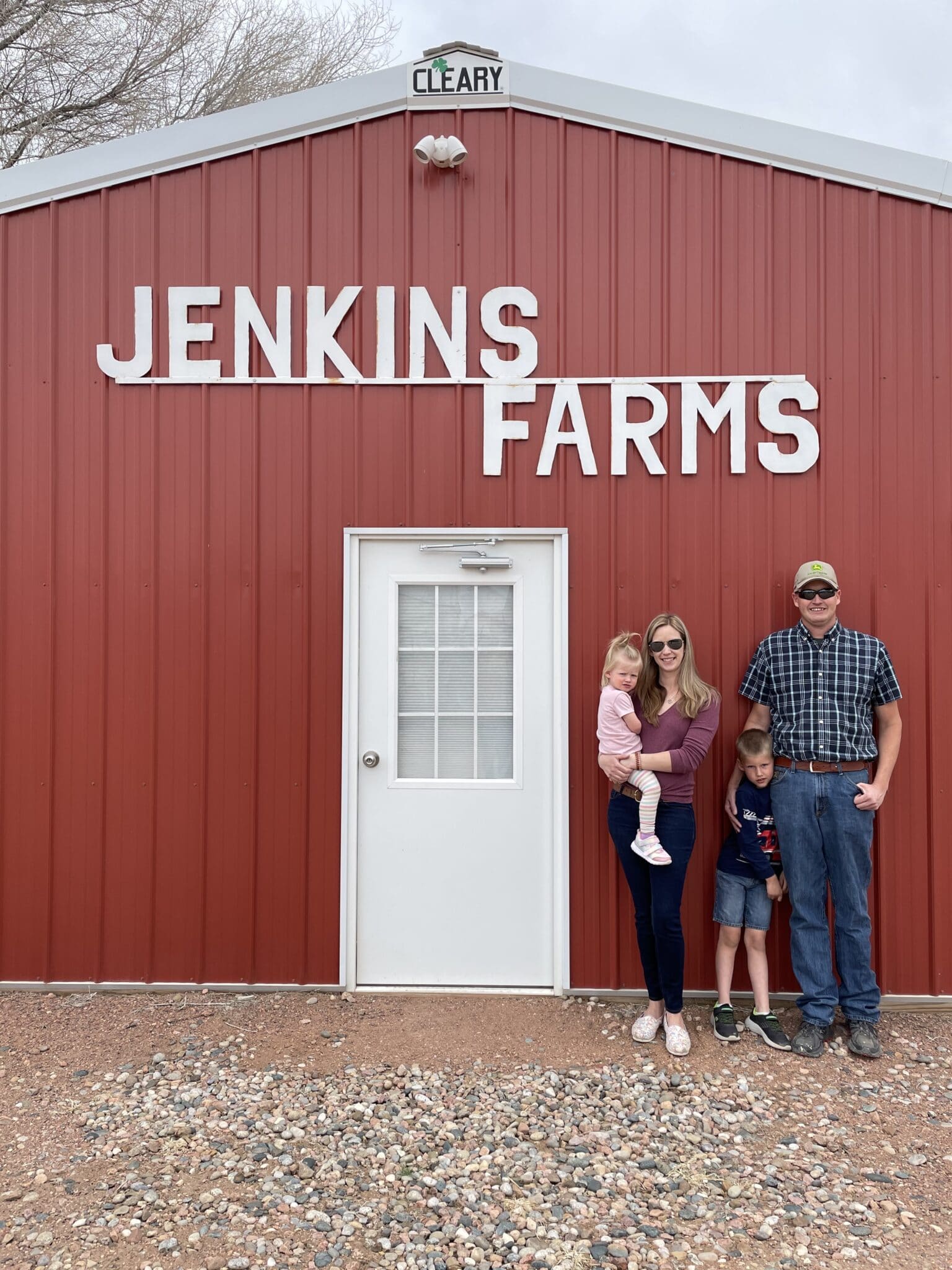 "Fremont County has forever been an agricultural area, producing fruits, vegetables, beef, hay, etc. In recent years as the demographic has changed to become a more residential area, it has been harder for the agricultural industry to be a sustainable venture. We believe that wineries, cideries, and vineyards are a great way to bring sustainable agriculture back to Fremont County. We are thrilled to be part of this movement and to keep farming alive for generations to come,"
says Justin Jenkins, owner of Jenkins Farms and its most recent addition, Western Skies Winery.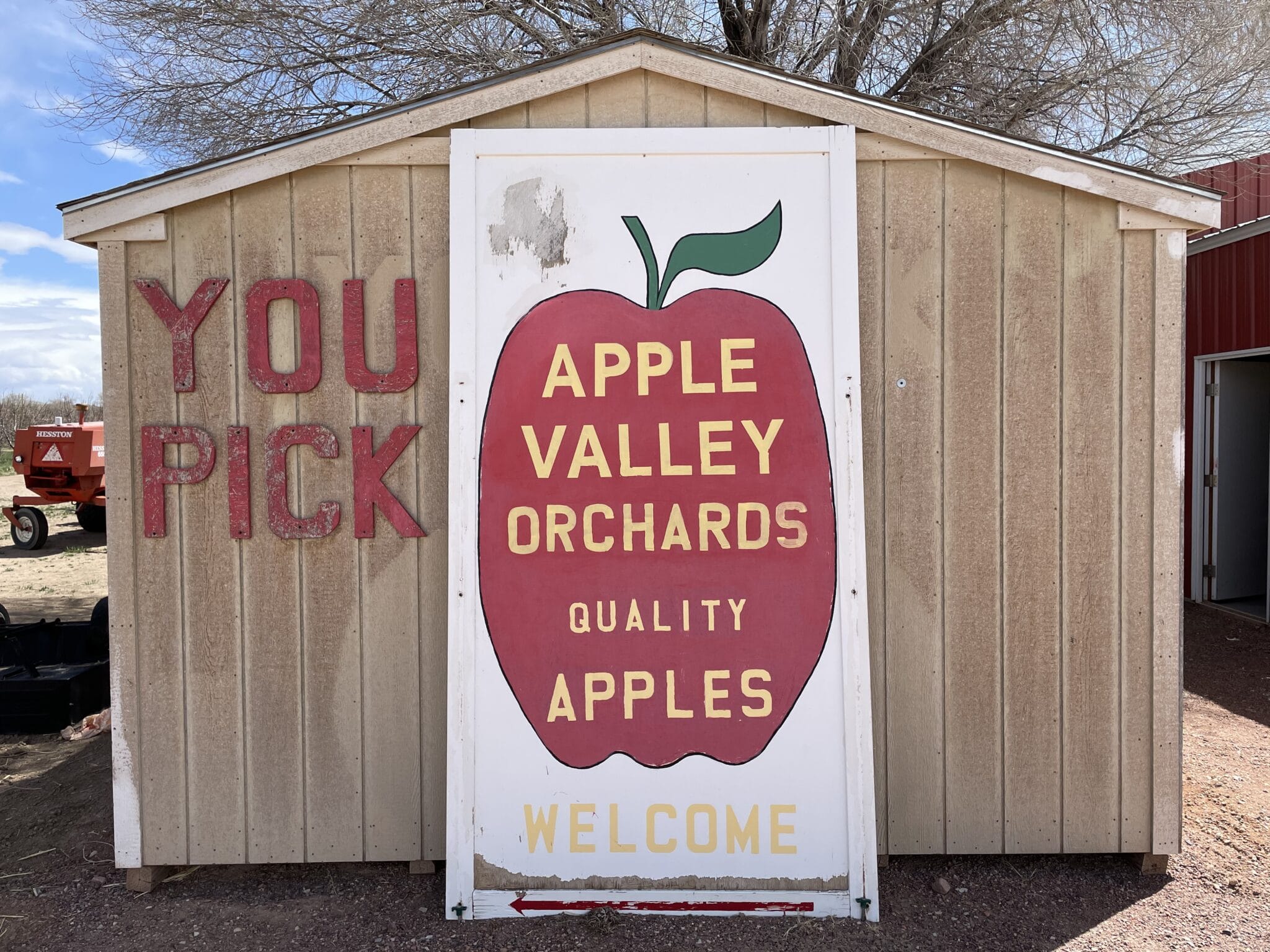 A fifth-generation farmer from Penrose, Jenkins is happy to be a part of this wine renaissance with his latest business venture, Western Skies Winery. While the apple orchards have long been the star of the show, Jenkins is proud to now offer delicious wines that compliment your experience.
Since 2009, the farm has hosted orchard apple picking, wine tasting, and tours of the farm. The entire operation from crushing the grapes to bottling and labeling is done right there at the property. The main red barn houses the intimate tasting room where visitors can sample three different wines – a Colorado Merlot, a Riesling, and apple wine. They are looking to add to their line-up with another Merlot and Petit Pearl later this season.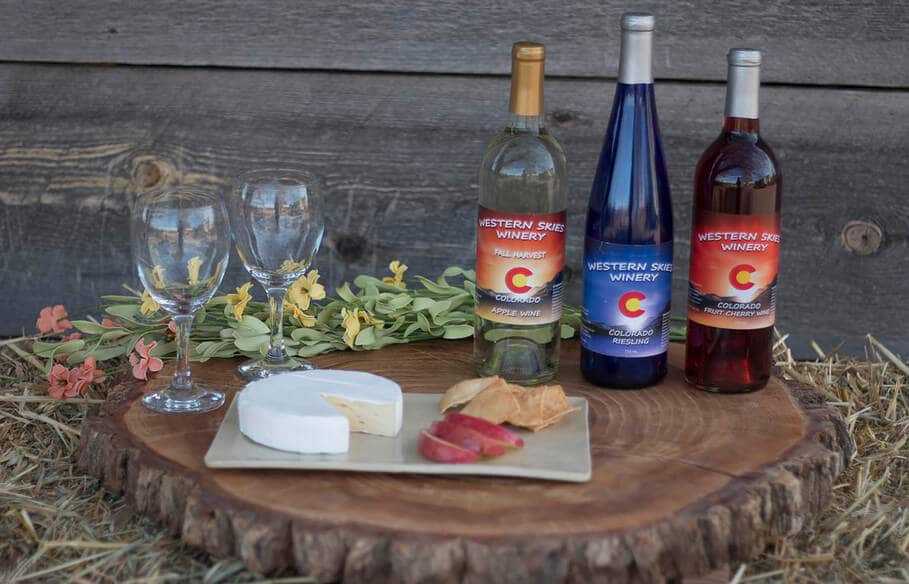 Jenkins and his family welcome you to their farm Saturdays from 1:00 to 5:00 p.m. and apple picking beginning in September. No reservations are required.
Legatum Cellars
Where: HWY 115, between Florence and Cañon City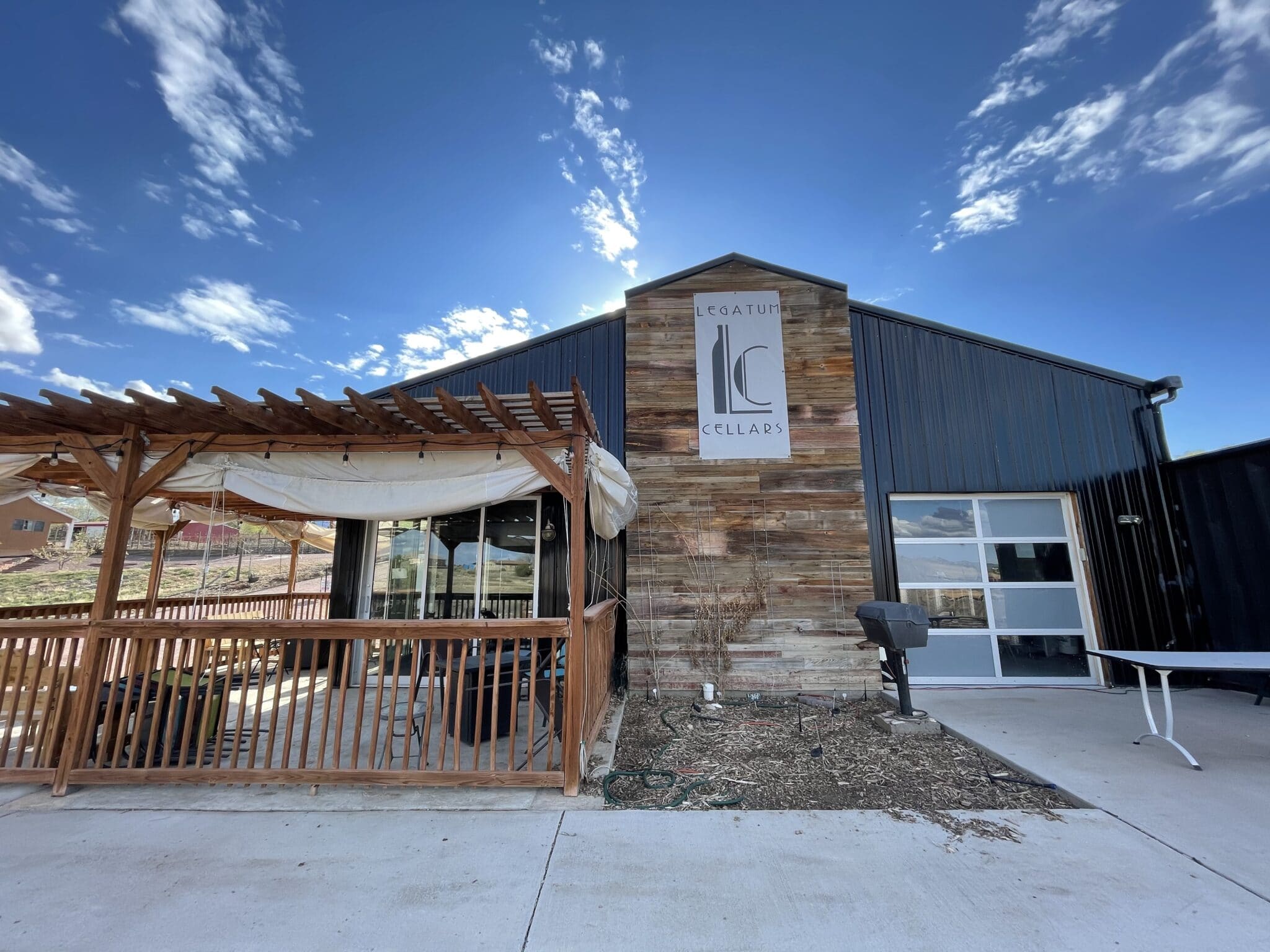 What started out as a hobby from a winemaking kit, has now turned into a lucrative business and retirement plan with Legatum Cellars. Owners, Rich and Cindy, have "retired" doing what they love, making and selling wine at their small vineyard near Canon City. Five years in the making, they have created something special here with not only their delicious wines but with the experience that comes with a visit.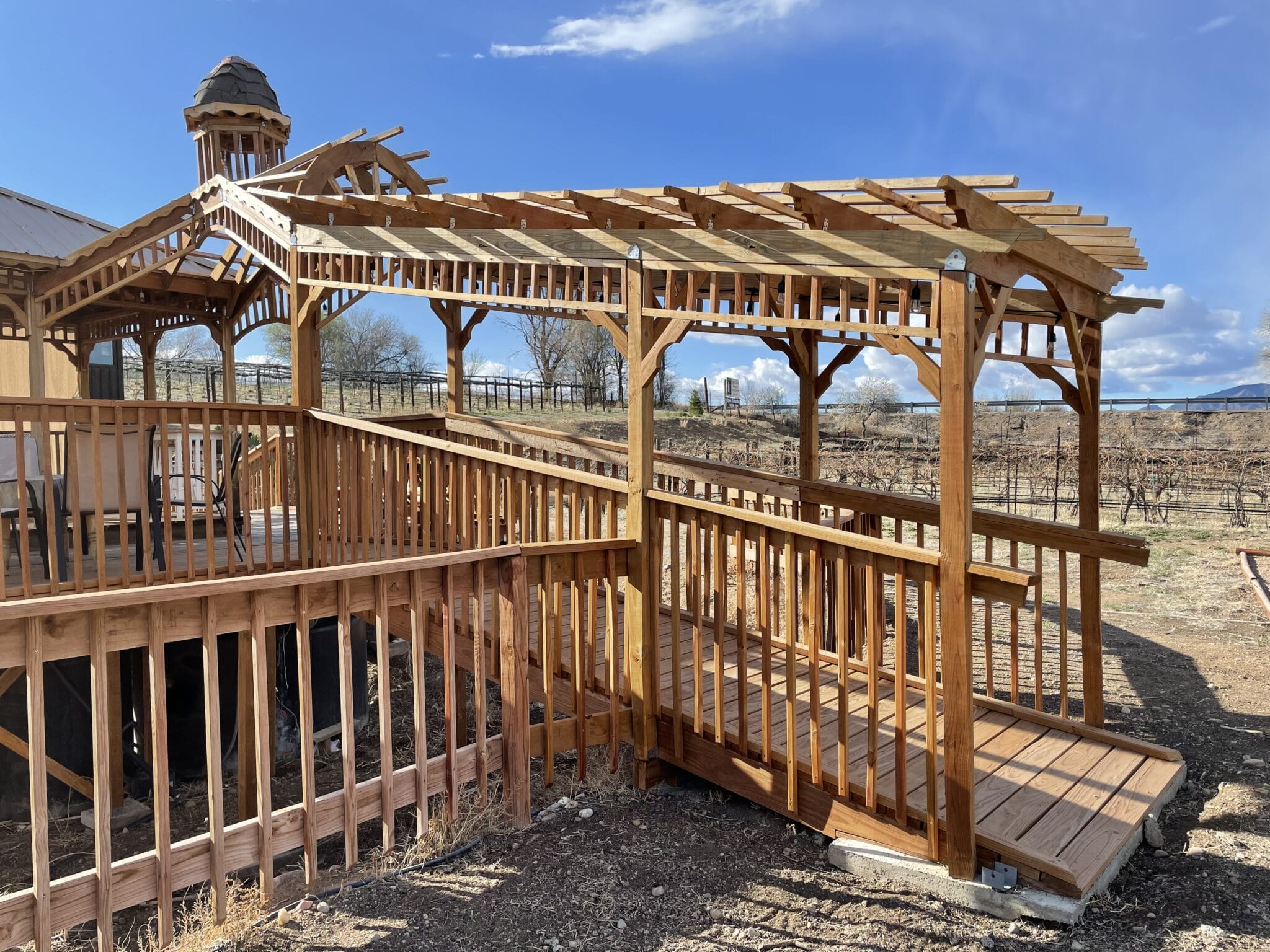 Legatum Cellars grows 1,500 vines on their property, including Riesling and Cab Franc. Blending their grapes with other Colorado grapes, mainly from the Palisade area and the local prisons, they yield 30 labels of varietals and produce 4,000 bottles a year. And because this a true passion project, Rich and Cindy pride themselves on making an exceptional experience.
In the summer, there is often live music, and guests are invited to sip and savor on the embellished patio or amongst one of the gazebos, while the children play on the playground.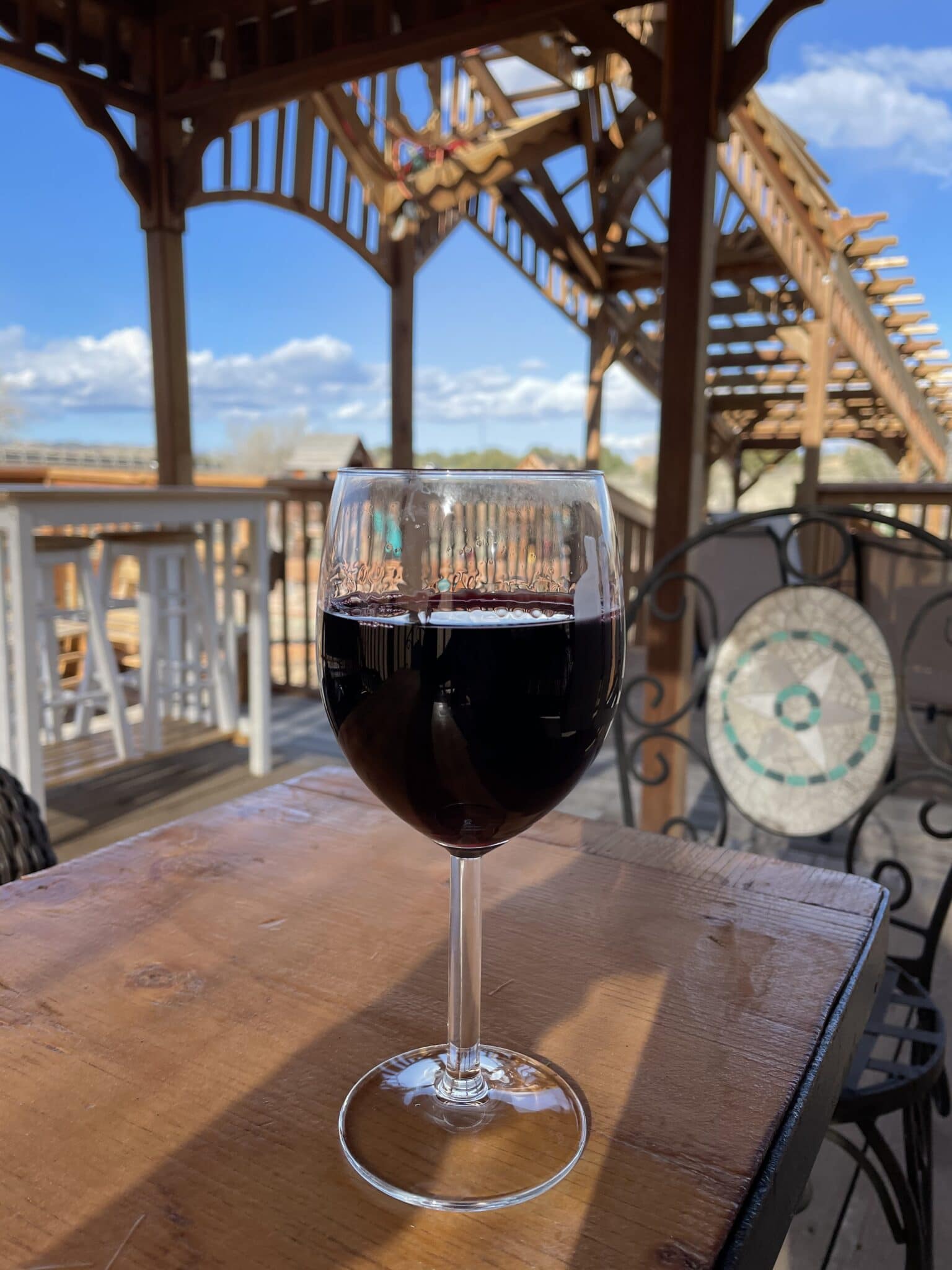 You won't find their wines sold anywhere else except at the vineyard and tasing room. Wine tastings are free and open to anyone who stops by. Tastings are held every Saturday, from 12:00 p.m. to 5:00 p.m.
The Winery at the Holy Cross Abbey
Where: 3011 East Highway 50, Cañon City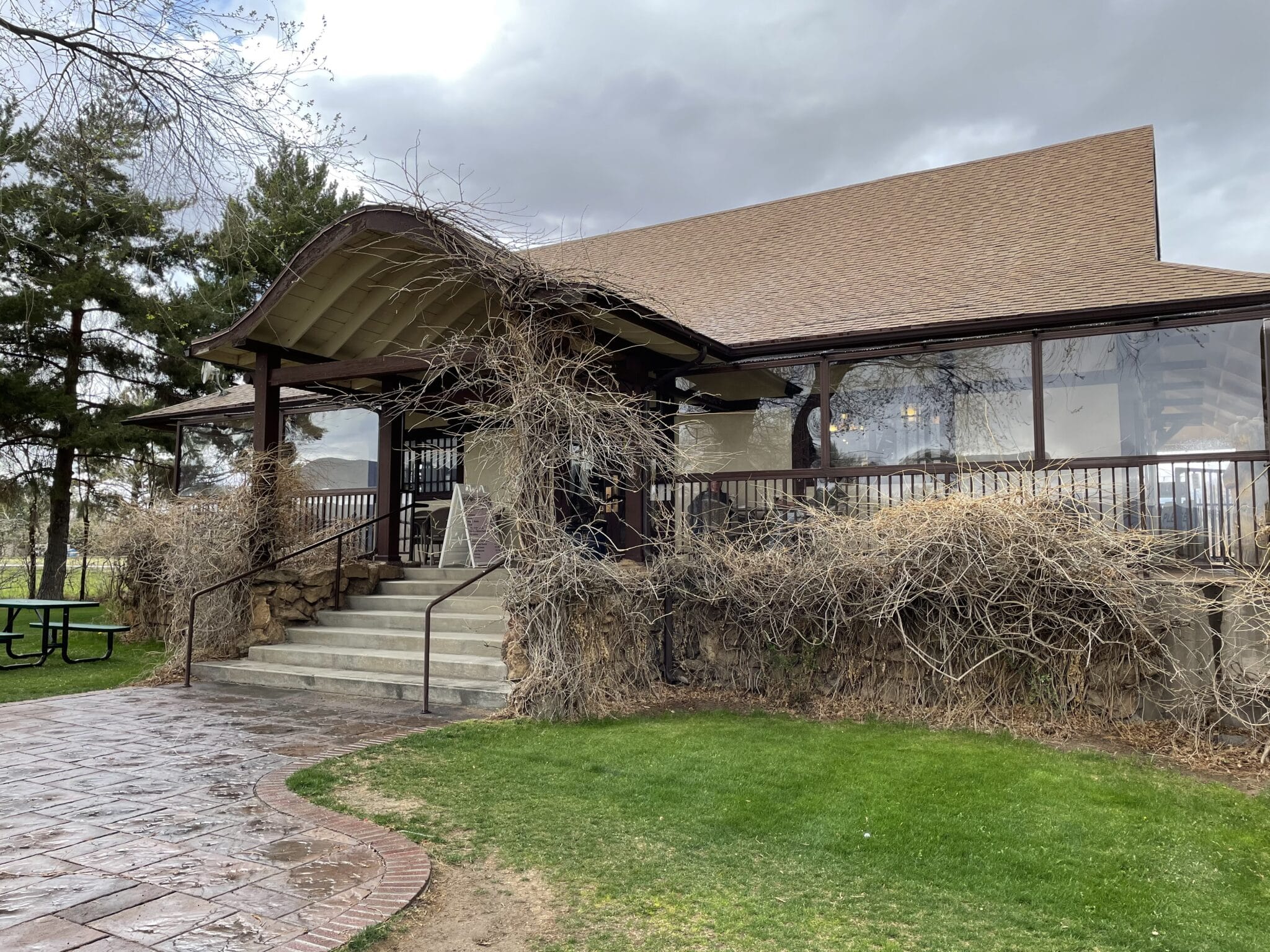 Of course, no list of the wineries in the Royal Gorge Region is complete without a mention of the Winery at the Holy Cross Abbey. What was once a functioning Catholic monastery that closed in 2006, the winery now remains a lucrative business that is one of the largest wineries in the state. Producing nearly 20 different wines and 10,000 cases a year, plus over 100 awards and recognitions, the Winery at that Holy Cross Abbey is an exceptional example of Colorado's wine industry.
With most of their grapes from Colorado, head winemaker, Jeff Stultz, prides himself on guiding the winery and others in the area by producing his own style of award-winning wines. Dedicated to their community, the winery collaborates with other local farms in the area and the local prisons to produce unique vinos like the Wild Canon Harvest – a delightful blend of grapes from Cañon City's backyard growers.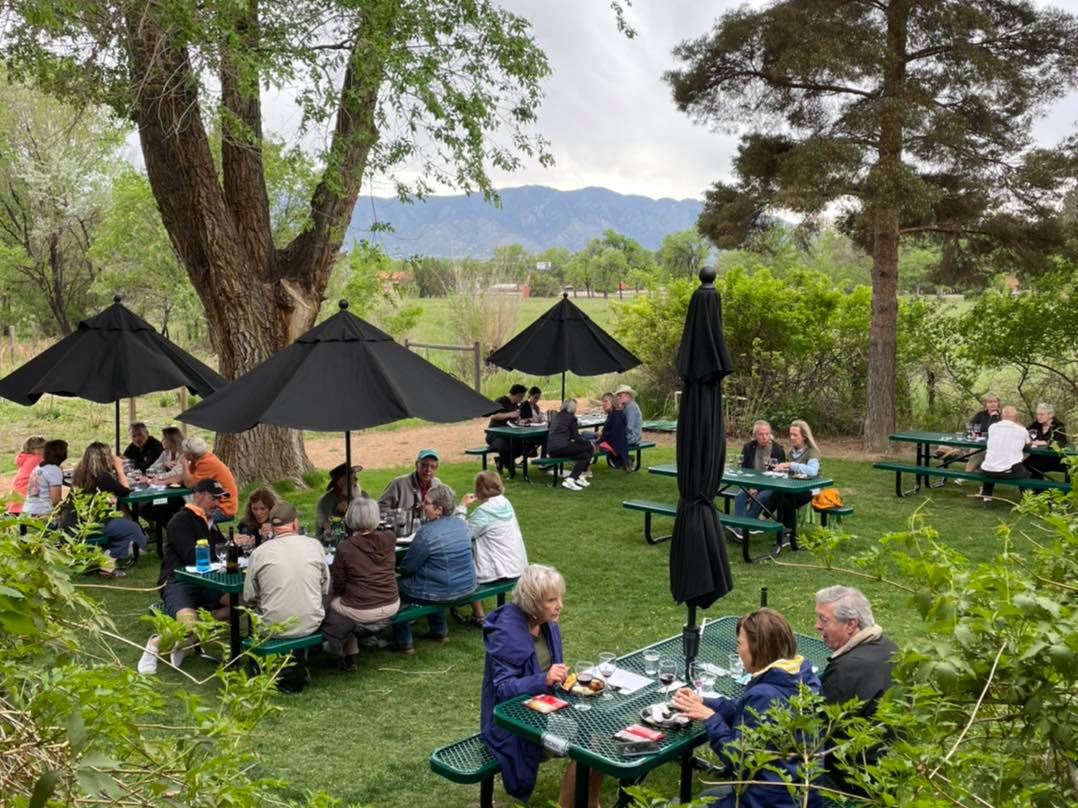 Visitors can enjoy a wine tasting inside their tasting room or outside on their beautiful garden and patio. With a perfectly curated sampling of reds, whites, and sweet wines, there is something for everyone. The tasting room is open daily.
Treat yourself this summer with their VIP wine and cheese tasting in the park or on the terrace. The cost is $35 a person and includes your own private host, a sampling of all their wines, and a charcuterie board with artisan cheeses, breads, fruit, and chocolates. Reservations are strongly recommended.
Apple Valley Cider Company
Where: 103 Broadway, Penrose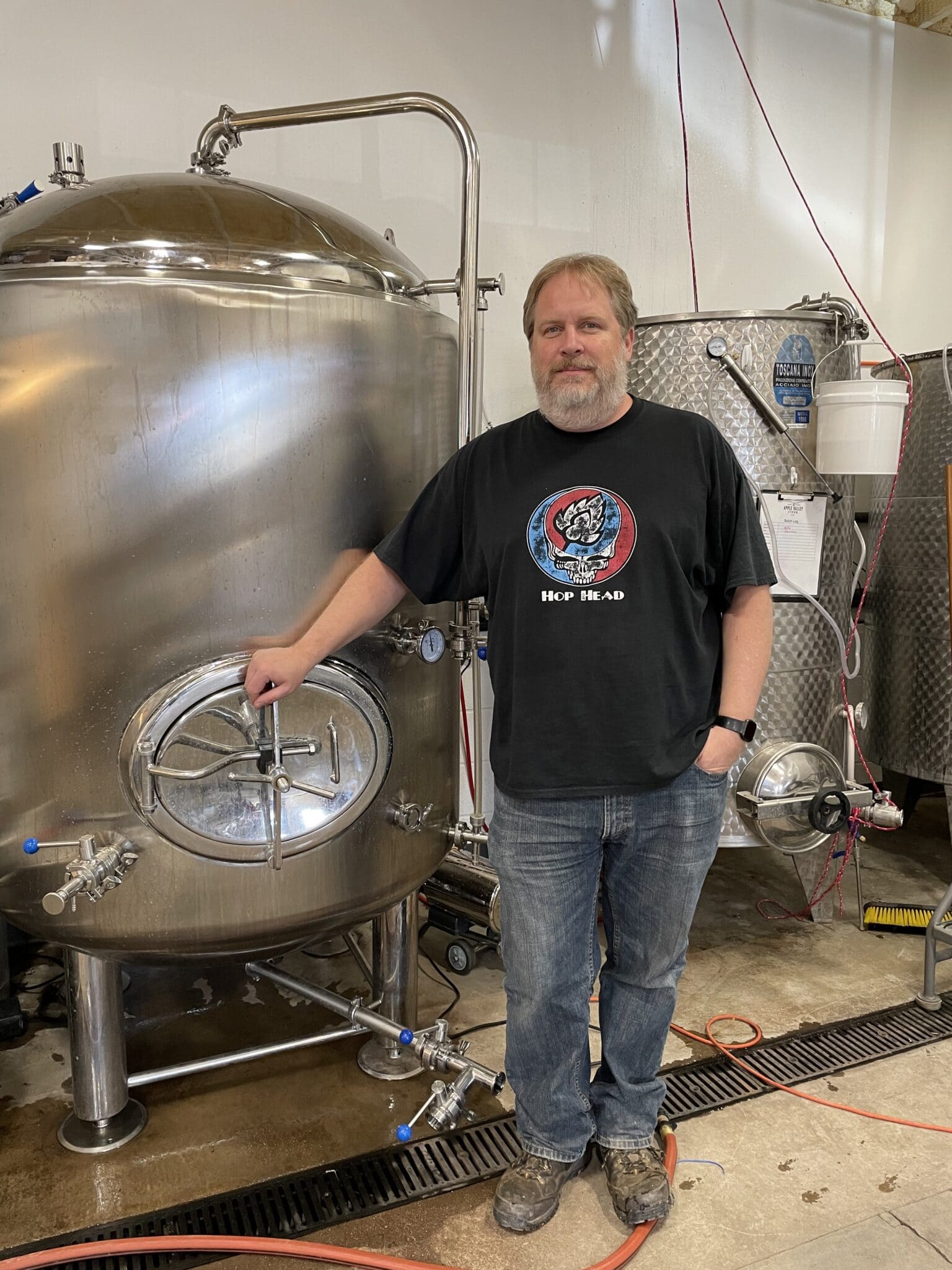 With the plentiful orchards, Penrose is a natural fit for cideries, like Apple Valley Cider Company. The owner, Kevin Williams opened its doors three years ago after making the conversion from beer brewer and winemaker for the past 20 years.
The award-winning cidery runs with Williams as the head brewer, producing four ciders year-round – a semi-sweet apple, cherry, peach, and black currant, plus a few additional seasonal ciders. His latest concoction is a port, Pommeau, made with an oak brandy flavor and sweetened with apple juice – all at 14% alcohol. Williams' ciders are made with 100% apple juice with no added sugars or artificial preservatives.
While they don't serve food at the cidery, you can order pizza from next door at Penrose Pizzeria & Pub and enjoy on their newly expanded outdoor patio. Tastings are from 12:00 – 6:00 p.m., Saturdays and Sundays.
C Squared Ciders
Where: 910 L Street, Penrose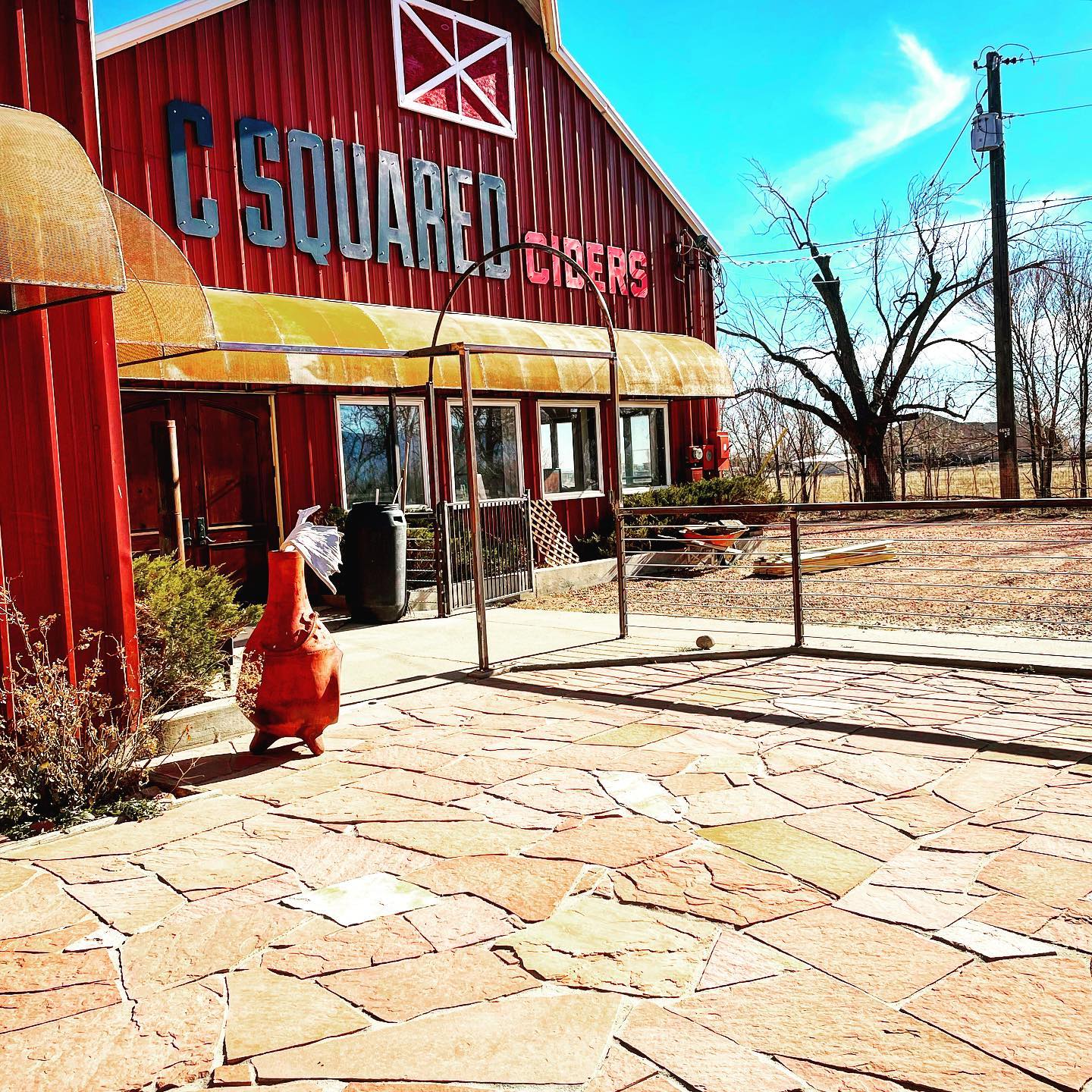 Also located in the town of Penrose, C Squared Ciders is a Colorado-based craft cidery that uses U.S. only grown apples. Previously located in Denver, the cidery made big moves when they purchased the former Red Barn Orchard in 2019. Connecting with the area's history of agriculture and with the passion for producing great ciders, C Squared Ciders has made a name for itself as one of the top producing cideries in the state.
Nearly 10 ciders are produced between their Siren and Sailor Series. The Siren Series encompasses six different ciders with flavors like ginger, lavender, and dark cherry. The Sailor Series are heritage ciders that are stylized by country of origin, like the French-style bittersweet barrel-aged cider. Each cider is made with 100% apple juice and no added sugars or artificial preservatives.
The farmhouse cidery is located on a five-acre farm where guests can visit the on-site tasting room, enjoy a tour, and sample small-batch specialty ciders in addition to their traditional line-up. They are open Monday through Friday by appointment, Saturdays from 12:00 to 8:00 p.m., and Sundays from 12:00 to 5:00 p.m.
Let's raise a glass to these wineries and cideries in the Royal Gorge Region and enjoy a truly unique experience and taste of Colorado! While in town, consider these other things to do in Cañon City.
We also made a list of some of the best places to stay in the Royal Gorge, including: