Denver may be known for its massive collection of craft breweries, but there are also plenty of wineries making a name for themselves in the Mile High City. From small boutique wineries to larger-scale wineries, Denver's urban winery scene is one that must be sampled.
Take a tour of the capital city's growing wine scene. All of the wineries in Denver and the surrounding metropolitan area have fun tasting rooms to sample their fine vinos, and perhaps purchase a bottle to take home or gift to friends and family. Some even offer tours of their facilities. Hours vary by location, so be sure to check if they're open before you pay a visit.
Here are among the best wineries in Denver, CO, in no particular order:
The Infinite Monkey Theorem Urban Winery
As one of Denver's premier urban wineries, The Infinite Monkey Theorem is best known for its perfectly sized cans of wine and wine on tap. Join them at their original tasting-room location in Denver's River North Arts District and sample wines straight from the stainless-steel keg it was made from. They make their wine in urban warehouses in Denver and the East Side of Austin, Texas.
With most of their grapes sourced from the Western Slope of Colorado and the High Plains of Texas, they bring in local flavor in every can. Available in red, white, rose, The Bubble Universe (and Rose), Dry Hopped Pear Cider, Dry Hopped Sauv Blanc, and Peach Bellini.
3200 Larimer Street, Denver, CO 80205 | 303-736-8376 | theinfinitemonkeytheorem.com
Bigsby's Folly Craft Winery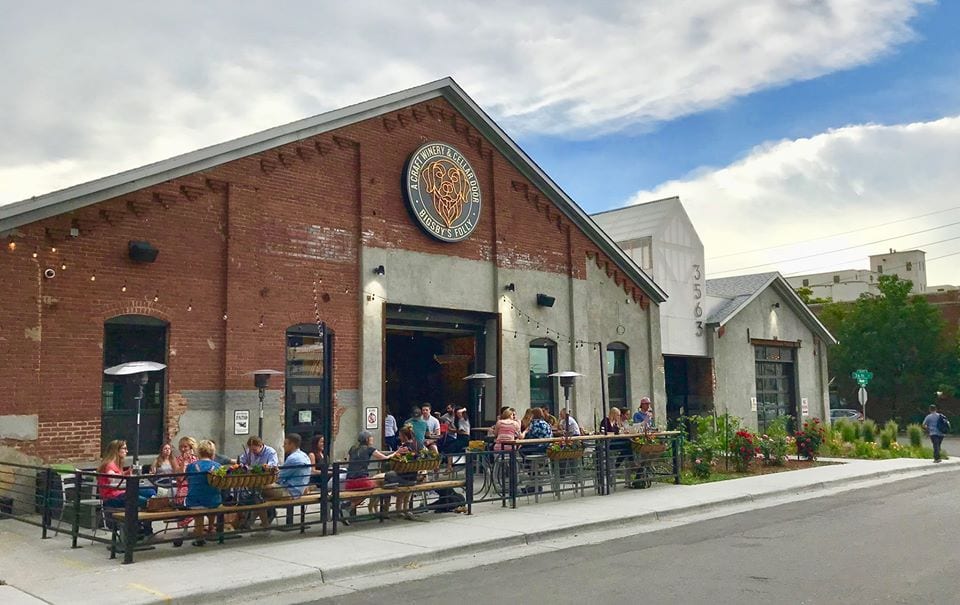 Another urban winery found in Denver's RiNo district is Bigsby's Folly Craft Winery. This unique winery brings in sophisticated wines from California, Oregon, and Washington, with an atmosphere filled with the flare of the roaring 20s. Visit their tasting room for a glass of wine or a flight. Even buy a bottle to enjoy there or take home.
The tasting room also provides a full menu for those who want to pair their glass of wine with food. Learn more about their winemaking process with a facility tour or learn more about being a winemaker yourself with its Be a Winemaker for a Day program. Take home your own bottle of wine with a custom label to remember the experience.
3563 Wazee Street, Denver, CO 80216 | 720-485-3158 | bigsbysfolly.com
Balistreri Vineyards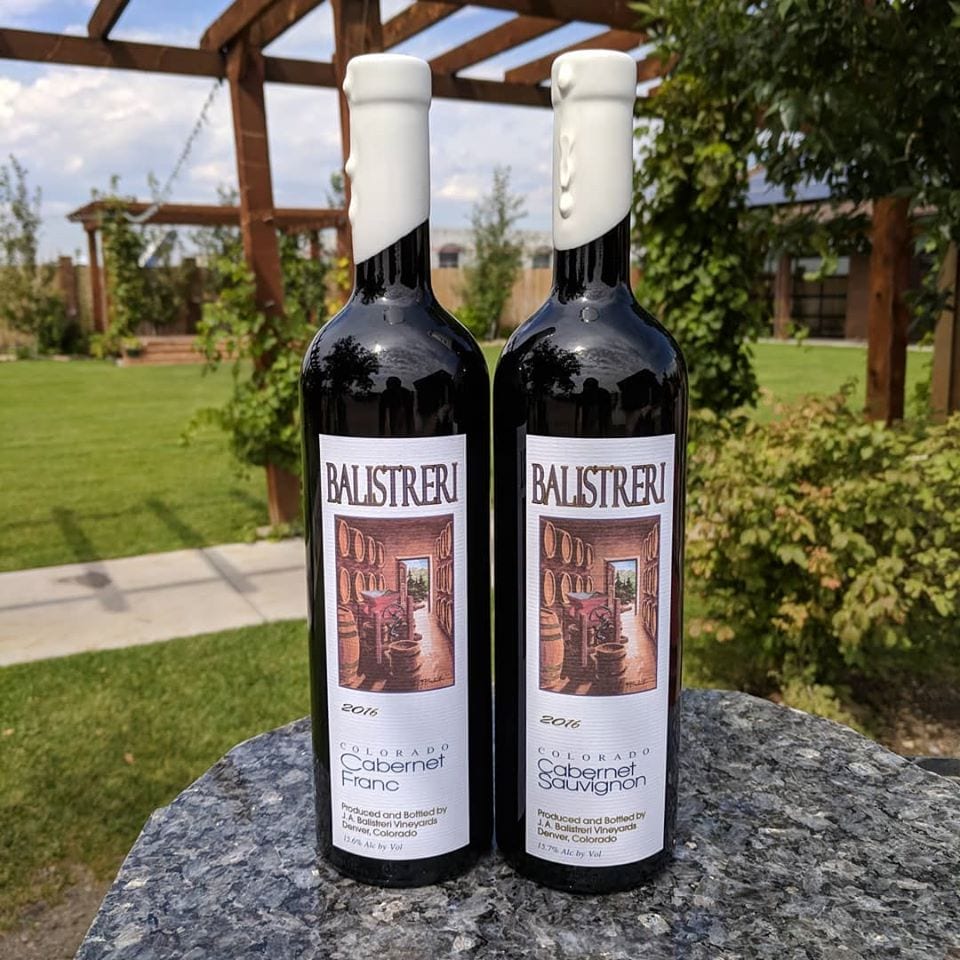 A cozy, family-owned and operated winery, Balistreri Vineyards has been cooking up tasteful wines since 1998. While the winery has grown over the years, it still maintains its Italian roots and the original land where the family business got started growing carnations. Now producing up to 6,000 cases of wine a year, Balistreri Vineyards uses only grapes that are hand-harvested and brought in from high-quality vineyards from Colorado and sometimes, California.
Not using sulfites, their wine is unfiltered and aged in American oak barrels, making their wines completely natural. Choose from Colorado favorites including, the Colorado Petite Sirah, Colorado Little Feet Merlot, and the Colorado Malbec. The winery is open for wine tastings, tours, and lunch seven days a week.
1946 E. 66th Avenue, Denver, CO 80229 | 303-287-5156 | balistrerivineyards.com
Carboy Winery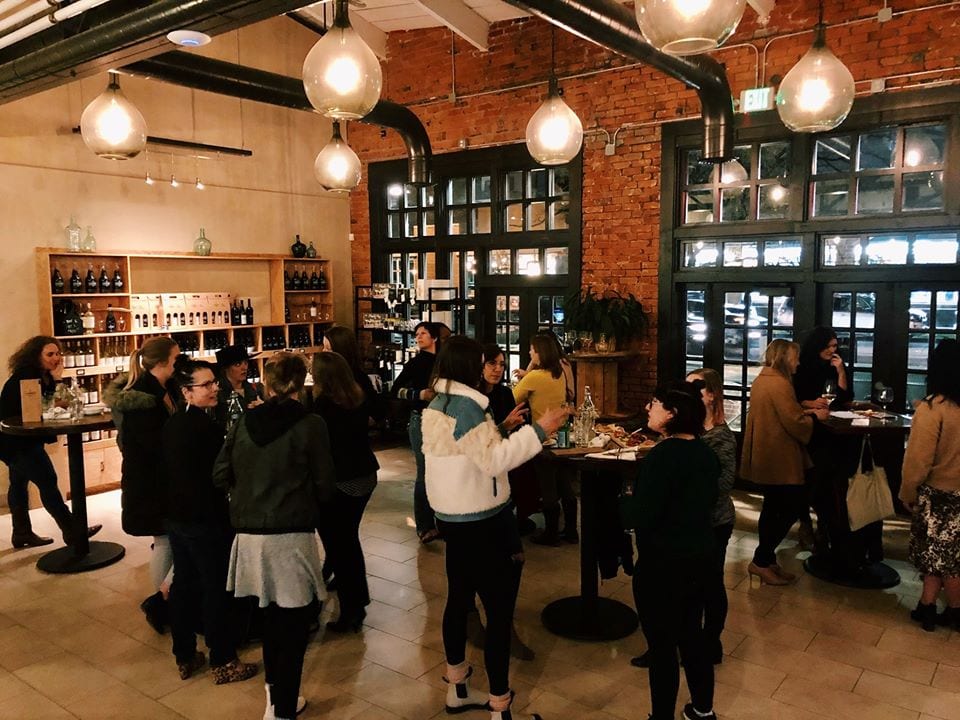 Carboy Winery is a Colorado-based winery that works with other winemakers and vineyards from around the world to produce its brand of Carboy wines. Using grapes harvested from regions in Colorado, California, Oregon, and Washington, Carboy offers a variety of wines to suit every pallet. Part of what also makes them unique is the ability to purchase a one-liter refillable Carboy growler fresh from their tap. Discover 12 different wines on tap when visiting the tasting rooms, including the Carboy Merlot, Pinot Gris, Carboy Red Blend, and Carboy White Blend.
Now with three locations in Colorado, the first location opened in September of 2016 in Littleton, the second location is in Breckenridge, and the latest location is in Denver's old Governor's Park location at 7h and Logan. Each tasting room offers a variety of winery experiences with tours, wine pairing tastings, and unique food samplings.
400 East 7th Avenue, Denver, CO 80203 (newest location) | 720-617-9410 | carboywinery.com
Deep Roots Winery & Bistro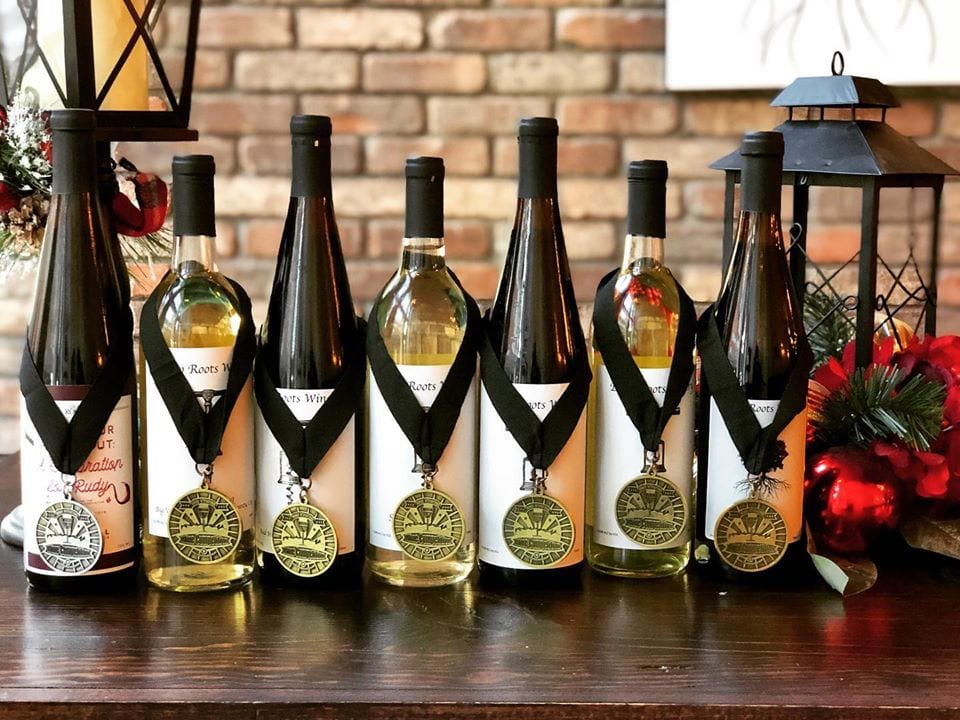 Family-owned and operated, Deep Roots Winery & Bistro is a great place to enjoy a good glass of wine and delicious food pairings that offer a bit of uniqueness and yet familiarity in their tastes. The winery produces 19 different wines, including whites, reds, roses, and dessert wines – all made in house by their wine merchants.
Order wines by the glass, flights, even delicious ciders. Food includes a menu of pastas, salads, artisan pizzas, cheese boards, and charcuterie boards. Enjoy a weekly happy hour and its Wine Down Wednesdays for different wine specials.
1516 Wazee Street, Suite A, Denver, CO 80202 | 720-328-4786 | deeprootswines.com
Bonacquisti Wine Company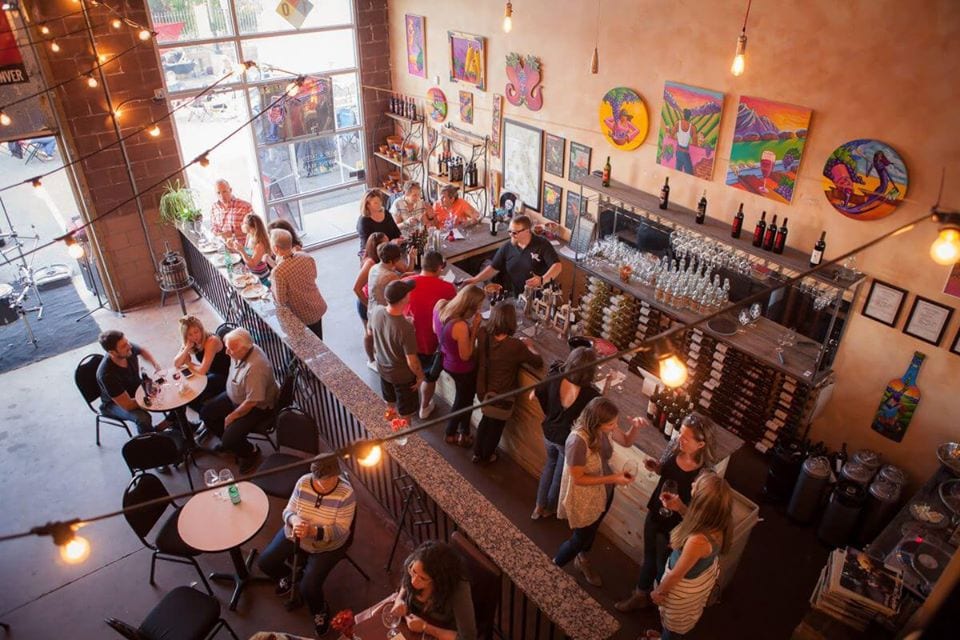 A funky urban winery in Denver's Sunnyside neighborhood, Bonacquisti Wine Company has been pouring award-winning local, regional, and international wines to the city of Denver since 2006. Aimed at taking the elitism out of wine tasting, the winery serves up a variety of styles suited for easy drinking, including every-night-of-the-week blends and favorites like Vinny No Neck and Bella Risa.
Plus, it strives to educate others about the winemaking process with their winemaking classes. Sign up for one of their winemaking classes where future winemakers learn about the process of fermenting, crushing, bottling, and tasting wines. Enjoy a variety of events, including their Fridays Uncorked (live music series) and Bring Your Own Vinyl Thursdays, where patrons bring in their favorite vintage vinyl to play at the winery. Continuing with its music theme, Bonacquisti Wine Company hosts the only radio station in the world from a working winery.
4640 North Pecos Street, Unit I, Denver, CO 80211 | 303-477-9463 | bonacquistiwine.com
Wild Woman Wine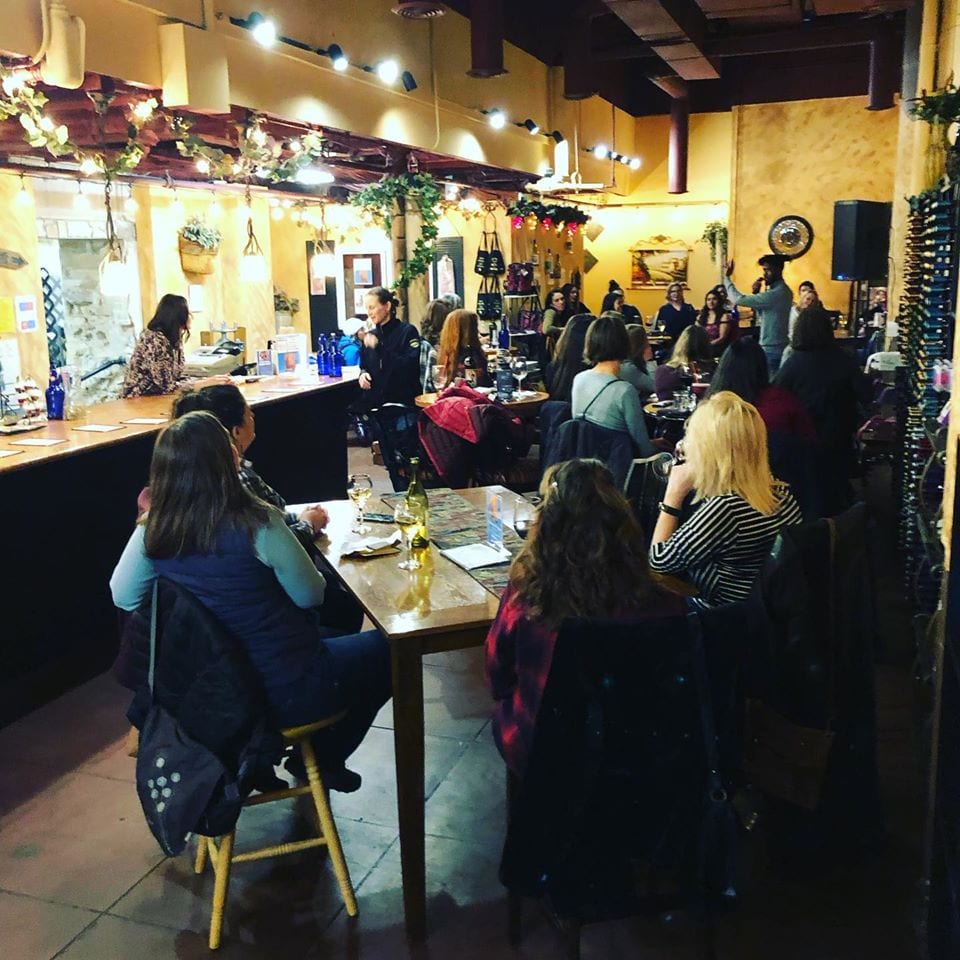 Wild Woman Wine is a Colorado boutique winery and tasting room located in downtown Denver. Their wines are created using the highest quality of grapes from vineyards in the Central Valley of California. Part of the fun in tasting their wines is ordering them, with creative names like Skinny Bitch Sauvignon Blanc, Naked Chardonnay, and Sassy Stiletto Pinot Grigio.
Create your own bottle of wine with the guidance of their experienced vintner and take part in the experience of bottling, corking, and labeling your custom bottle of wine. Enjoy live music every Friday and Saturday night along with a variety of other events including Pinot & Pilates and Wild Women Trivia Night.
1660 Champa Street, Denver, CO 80202 | 303-534-0788 | winerycolorado.com
Kingman Estates Winery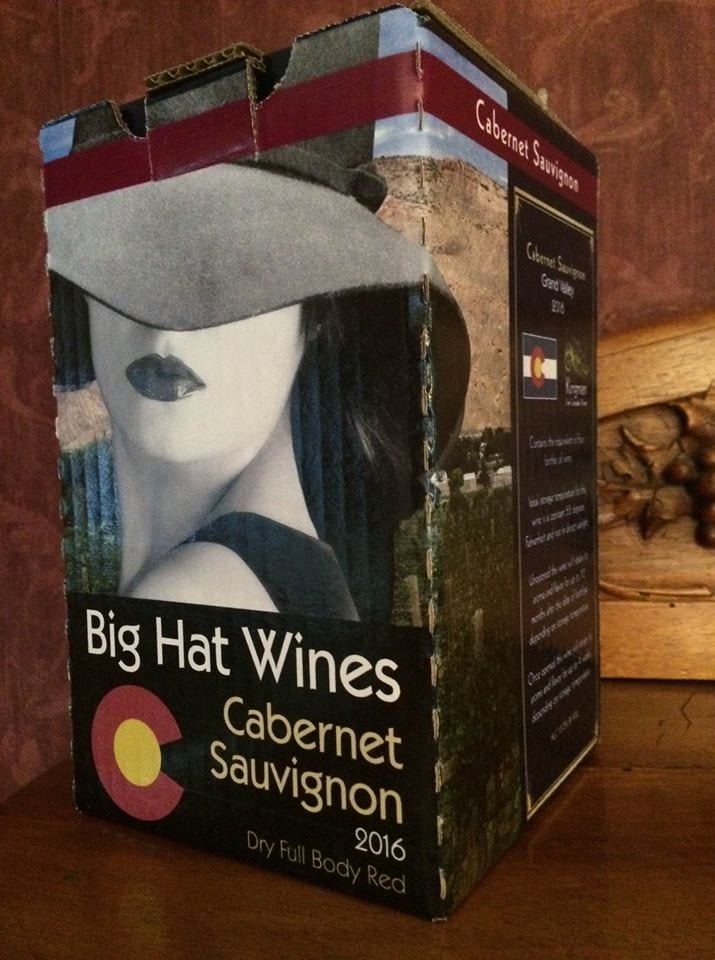 With its vineyard located in the Grand Valley of the Colorado River, near Palisade, Kingman Estates Winery creates a variety of Colorado wines with unique characteristics of the region. They offer three different tasting rooms in Denver, including the main winery and tasting room in Denver's North Washington neighborhood, the Kingman-stargazer Fine Chocolate tasting room, and the Kingman-Niza Knoll Art Gallery tasting room in the Santa Fe Arts District.
While the wine tasting room is only open Saturdays and Sundays (noon to 5:00 p.m.) they do offer private tastings for small groups, scheduled ahead of time. A unique feature of this winery is that they are the only Colorado wine company selling Colorado-based wine in a box, under their Big Hat Wines label.
800 East 64th Avenue, Denver, CO 80229 | 720-560-7270 | kingmanwine.com
Silver Vines Winery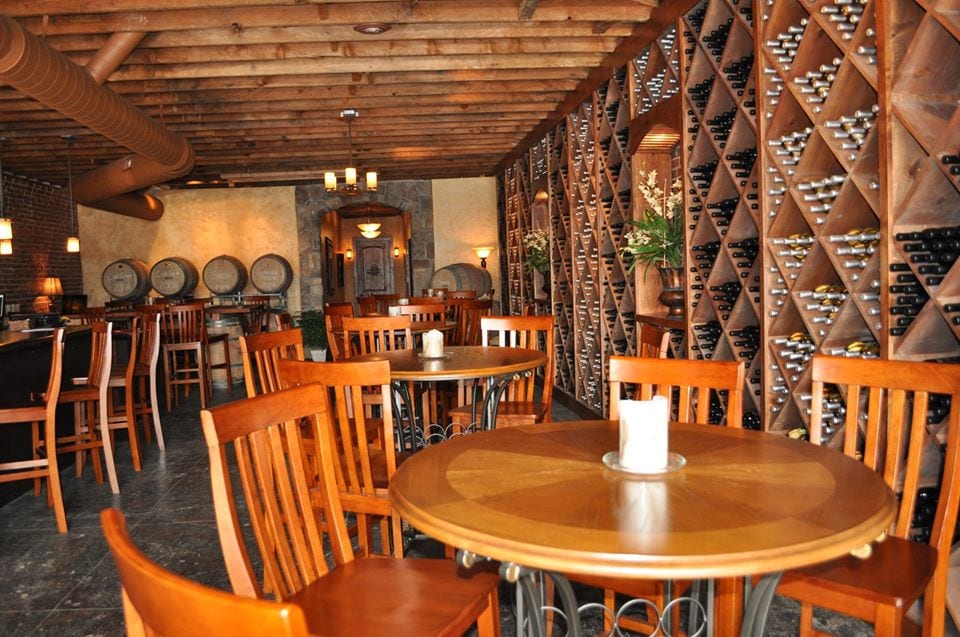 A family-owned business located in Olde Town Arvada, Silver Vines Winery is a small-batch winery that has been in operation since 2011. Their award-winning wine is produced in their Arvada warehouse, where they house their barrels, tanks, labelers, and more.
Sample from varietals such as their 2015 Merlot, 2016 Chardonnay, 2015 Syrah, and even the Chocolate Delight – a blend of chocolate and red wine. Along with their wines offered, Silver Vines Winery serves up cheese platters and hosts events every week, along with live entertainment.
7509 Grandview Avenue, Arvada, CO 80002 | 303-456-5212 | silvervineswinery.com
Spero Winery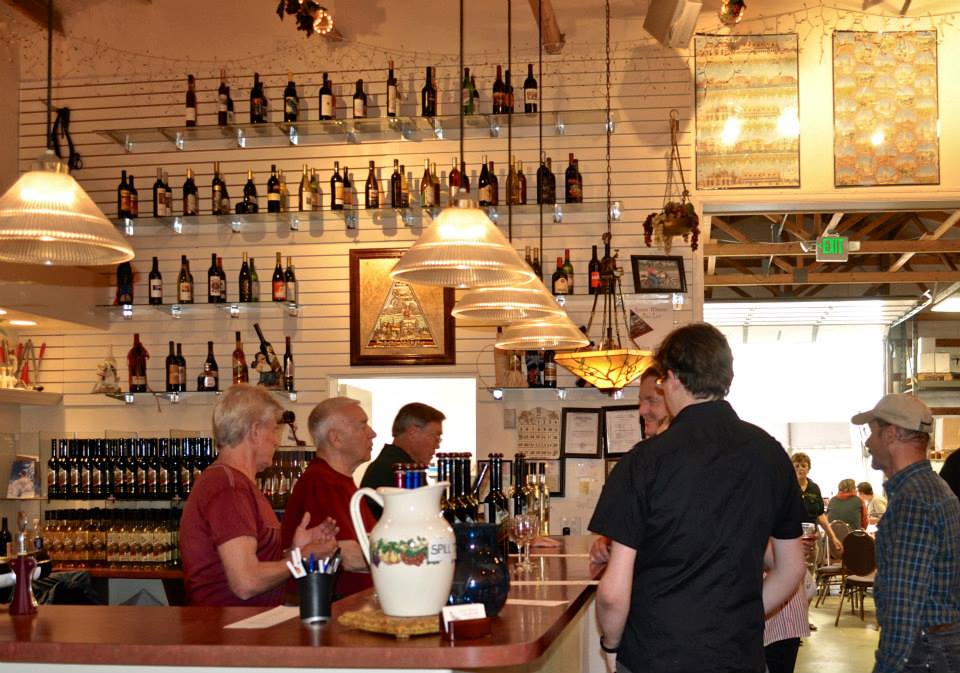 Spero Winery is an award-winning family-operated boutique winery in Denver's Berkley neighborhood. What began with three friends from Italy traveling the U.S. by way of Colorado is now a small-batch winery that makes its wine using grapes from Colorado's Western Slope, Pueblo, and a few grapes from Lodi, California.
The winery offers a variety of whites and reds, plus four different dessert wines, including a sweet Muscat. The small tasting room is only open on Saturdays or by private appointment.
3316 West 64th Avenue, Denver, CO 80221 | 720-519-1506 | sperowinery.biz
It's time to raise a glass to these Denver wineries and discover what new tastes await you! Cheers!