Colorado is home to a surprising 130 wineries spread throughout the state. While Colorado might not be what first comes to mind in growing grapes or local wineries, there are several pockets of micro-climates that make for ample vineyards.
These grape growing regions include some of the highest elevation vineyards in the world. With two designated American Viticultural Areas (AVA), the Grand Valley AVA and West Elks AVA, these locations produce 90 percent of Colorado's grapes. Both reside in Colorado's Western Slope, relatively close to one another.
Discover these local agricultural areas and others, which offer the top wineries in the state. Many of them provider vineyard tours and tastings, notably during the peak summer season. Tasting room hours vary, some only offer visits by appointment.
Here are among the best wineries in Colorado, in no particular order:
Grand Valley AVA
Home to 80 percent of Colorado's grape source, the Grand Valley AVA is the state's largest producer of wines. Located primarily in Grand Junction and Palisade, the Grand Valley AVA is home to over 25 wineries and has been named as the up and coming wine destination, alternative to Napa Valley.
In this region, grapes grow in an arid high-desert climate at an elevation reaching 4,900 feet above sea level. Combined with fertile soil, extensive water access via the Colorado River, and more than 300 days of sunshine, the Grand Valley creates the ideal conditions for grape crop. This microclimate is best known for its Cabernet Sauvignon, Merlot, Syrah, Cabernet Franc, and Malbec grapes.
To help get you started here are a few award-winning Colorado wineries that call the Grand Valley home:
Carlson Vineyards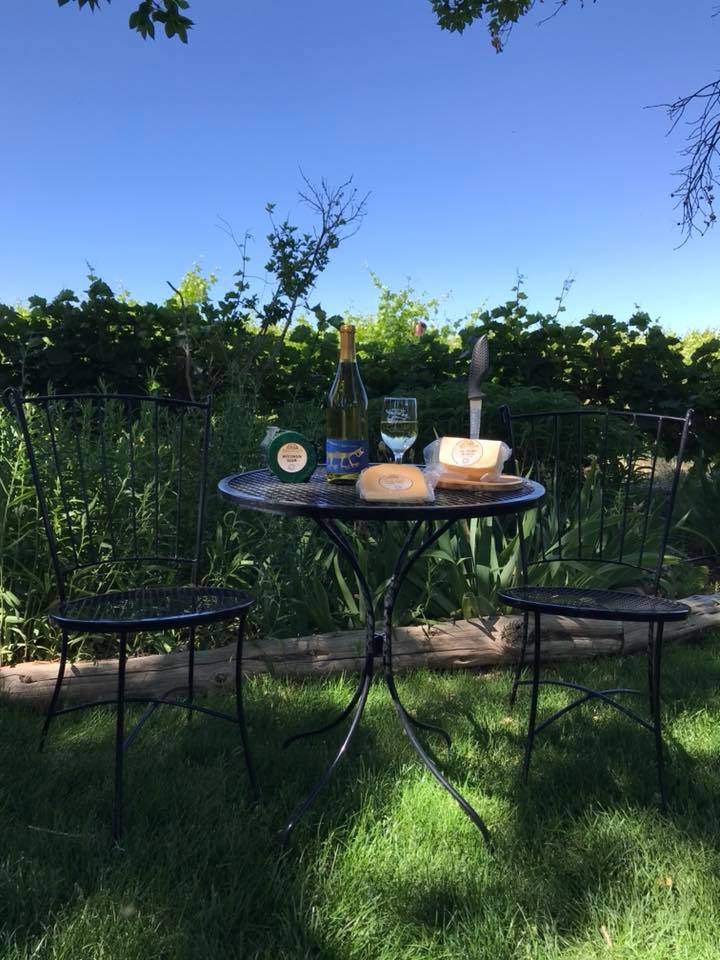 Located in Palisade, Carlson Vineyards is a family-owned winery that pours award-winning wine made from sun-ripened local grapes and fruit from the slopes of the Rocky Mountains. Favorites include Cherry 'n Chocolate, the award-winning Riesling, and their T-Red Lemberger. The tasting room is open every day, from 10:00 a.m. to 5:45 p.m. They also offer a tasting room along Grand Junction's Main Street.
461 35 Rd, Palisade, CO 81526 | 970-464-5554 | carlsonvineyards.com
Colterris Winery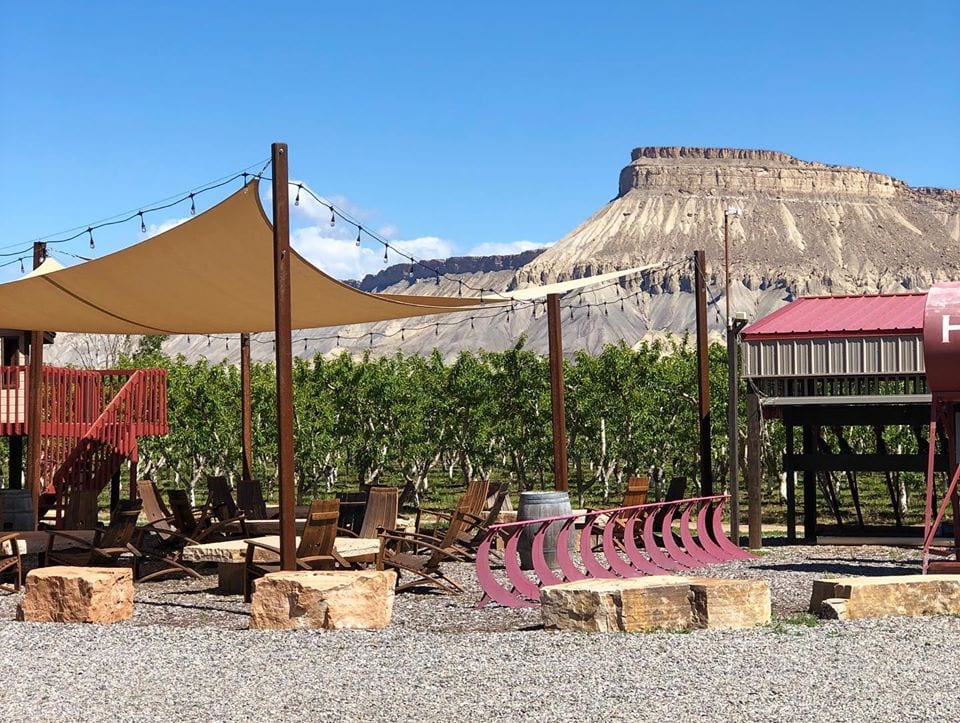 Making wine with only Colorado grapes, Colterris works with four different vineyards in the Grand Valley AVA to produce "Estate Grown" wines. To be qualified as "Estate Grown," a winery must be made from grapes either grown on land owned by the winery or operated by the winery. All of Colterris' grapes are grown on their vineyards in Palisade. The main tasting room is open year-round every day, from 10:00 a.m. to 5:00 p.m.
3907 N River Rd, Palisade, CO 81526 | 970-464-1150 | colterris.com
Colorado Cellars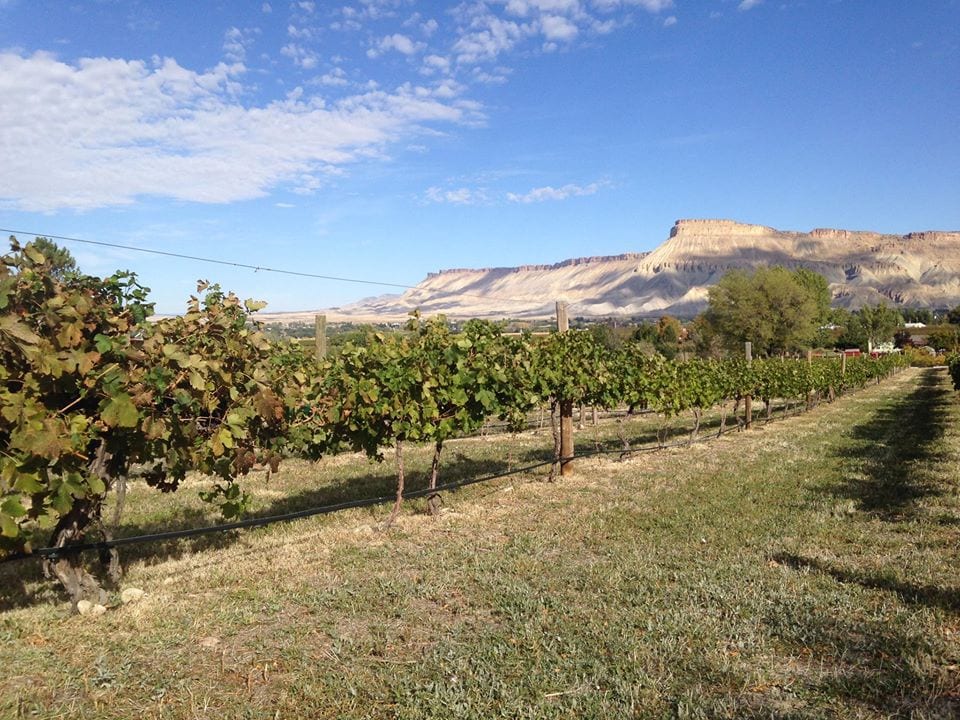 Colorado Cellars is Colorado's oldest and largest award-winning winery. Established in 1978, Colorado Cellars is a family-owned and operated winery located in Palisade. They have won hundreds of National and International wine competitions and was voted, "Best Winery People's Choice Award." Their tasting room runs on seasonal hours, check their website for current times.
3553 E Rd, Palisade, CO 81526 | 970-464-7921 | coloradocellars.com
Red Fox Cellars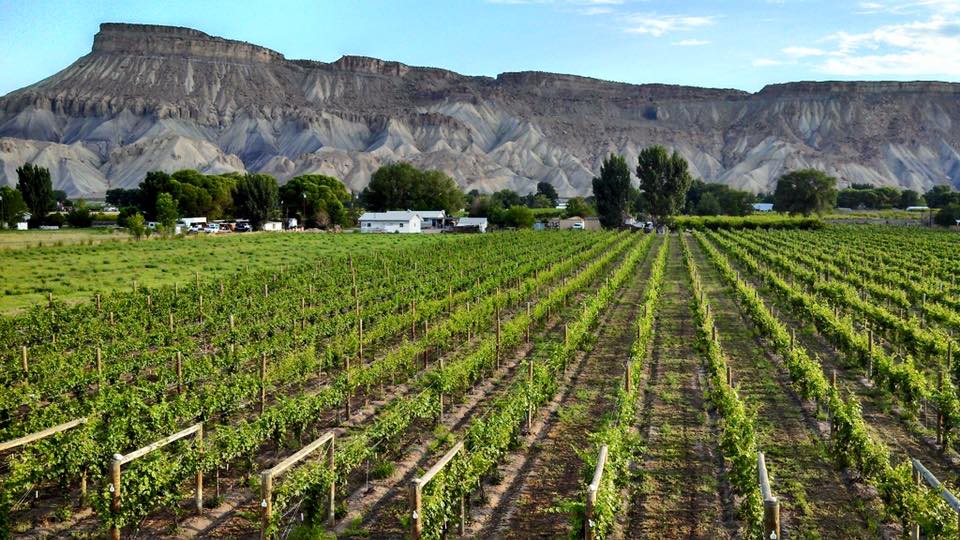 A winery with a laid back vibe, Red Fox Cellars boasts its non-formal winemaking education and proclaims that is how they can produce truly unique wines you won't find anywhere else. The tasting room, located in Palisade, offers wine cocktails, a rotating selection of fruit wines, and ciders, and of course their award-winning wines, such as the 2016 Teroldego. The tasting room is open every day of the week with varying hours.
695 36 Rd, Palisade, CO 81526 | 970-464-1099 | redfoxcellars.com
Whitewater Hill Vineyards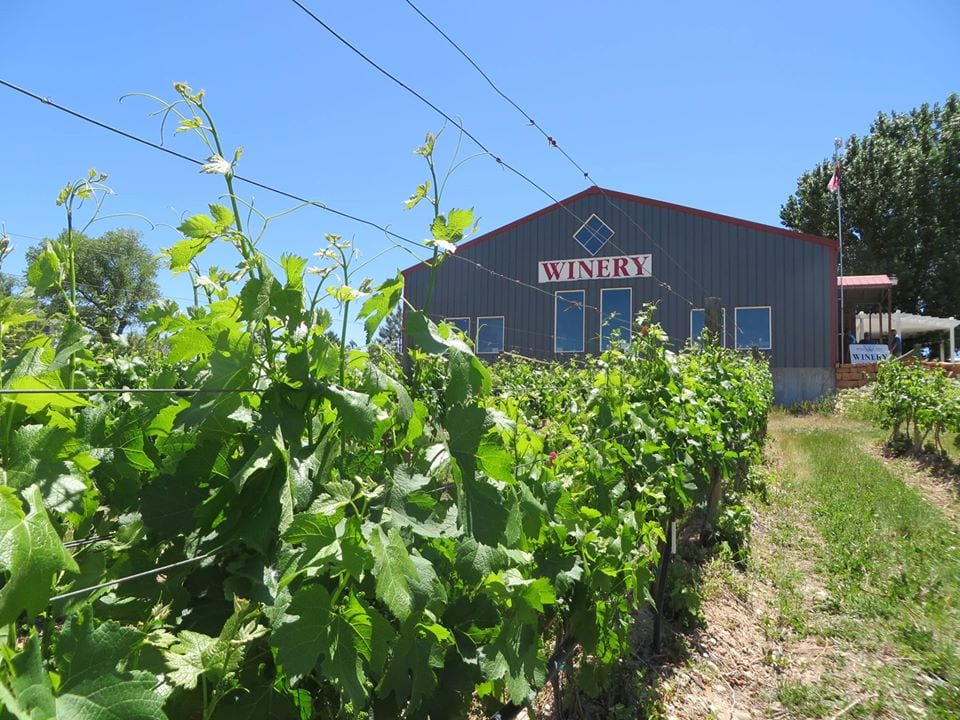 Located in Grand Junction, Whitewater Hill Vineyards uses 100 percent Colorado-grown grapes and are handcrafted on-site. Their award-winning wines include Viognier, Chardonnay, Merlot, Shiraz, and more. The tasting room conducts seasonal hours, so be sure to check their website.
220 32 Rd, Grand Junction, CO 81503 | 970-434-6868 | whitewaterhill.com
West Elks AVA
Located in Delta County of Colorado's Western Slope, the West Elks AVA is best known for its production of white wines, in particular, Rieslings, Pinot Gris, Chardonnay, and Gewurztraminer. Due to the idyllic combination of high elevation, low humidity, ample sunshine, and cool nights, it makes for one of the best grape-growing regions in the state. The West Elks AVA includes 12 wineries, but here are a few of the top winemakers in the region. Most reside in the lovely town of Paonia.
Azura Cellars & Gallery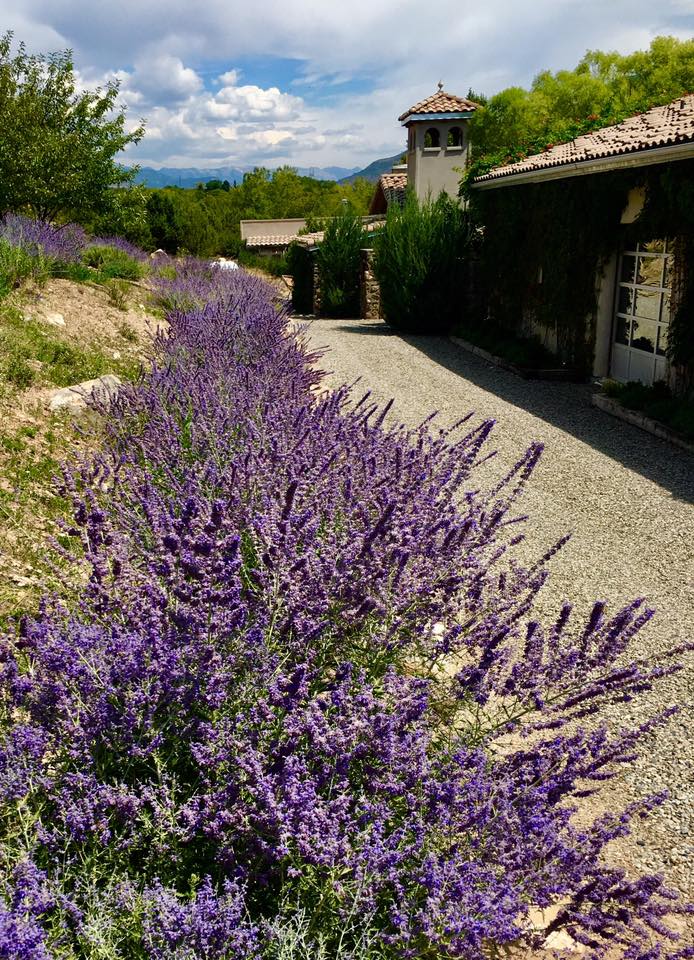 An art gallery and winery combined, Azura Cellars & Gallery sits atop a hillside overlooking the North Fork Valley in Paonia. Offering both stellar views and excellent wine, Azura Cellars has produced numerous reds and a few whites, including their Pinot Gris and Riesling. The tasting room is open from May through October, from 11:00 a.m. to 6:00 p.m.
16764 Farmers Mine Rd, Paonia, CO 81428 | 970-390-4251 | azuracellars.com
Stone Cottage Cellars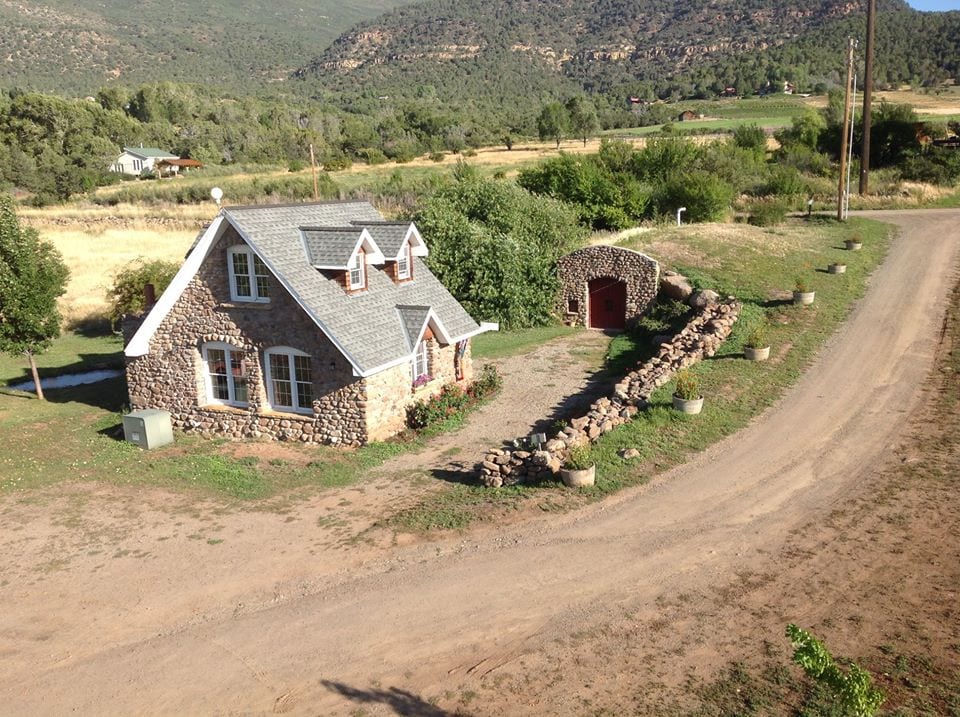 As picturesque as it sounds, Stone Cottage Cellars is a winery located in Paonia in an old stone cottage. This intimate tasting room is a great way to kick off your wine tasting adventures in the North Fork Valley. Be sure to sample their Chardonnay and Merlot, perfected with tastes that can only be found in Colorado. Can't get enough? Make plans to stay a night or two in the original Stone Cottage and get a real taste of the vineyard lifestyle. The tasting room is open from May through November 3rd, every day 11:00 a.m. to 6:00 p.m.
8310, 41716 Reds Rd, Paonia, CO 81428 | 970-527-3444 | stonecottagecellars.com
Black Bridge Winery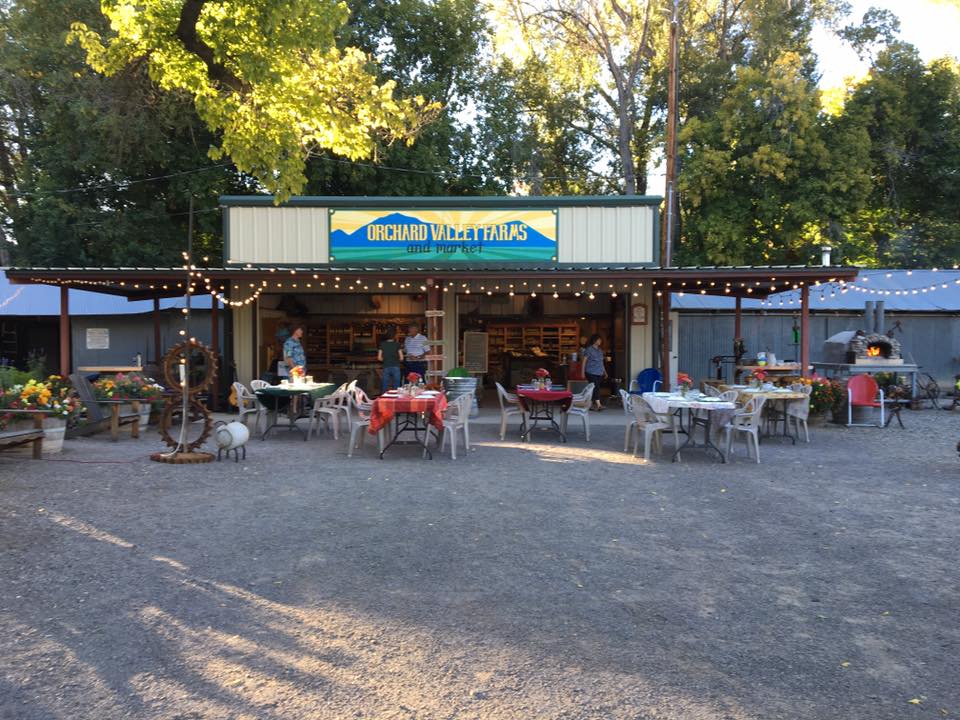 Home to the 85-foot wine cave, Black Bridge Winery is a 20+-year-old vineyard specializing in Chardonnay, Riesling, and Merlot. Plus, they are also one of the few Colorado wineries where Pinot Noir grapes are successfully grown. Beyond their wine and tasting room, visitors are also able to shop their Orchard Valley Market and pick-it-yourself farm. Open Memorial Day weekend through Halloween, every day 10:00 a.m. to 6:00 p.m.
15836 Black Bridge Rd, Paonia, CO 81428 | 970-527-6838 | orchardvalleyfarms.com
Front Range
The Front Range of Colorado has been gaining as much attention as the Western Slope with its latest wineries and tasting rooms. From down south in Castle Rock up to Fort Collins, wineries have captured the attention of this part of Colorado's Front Range by moving tasting rooms and cellars east of the Continental Divide. While the Front Range alone is home to more than 60 wineries, here are few to be sure to add to your list.
Bookcliff Vineyards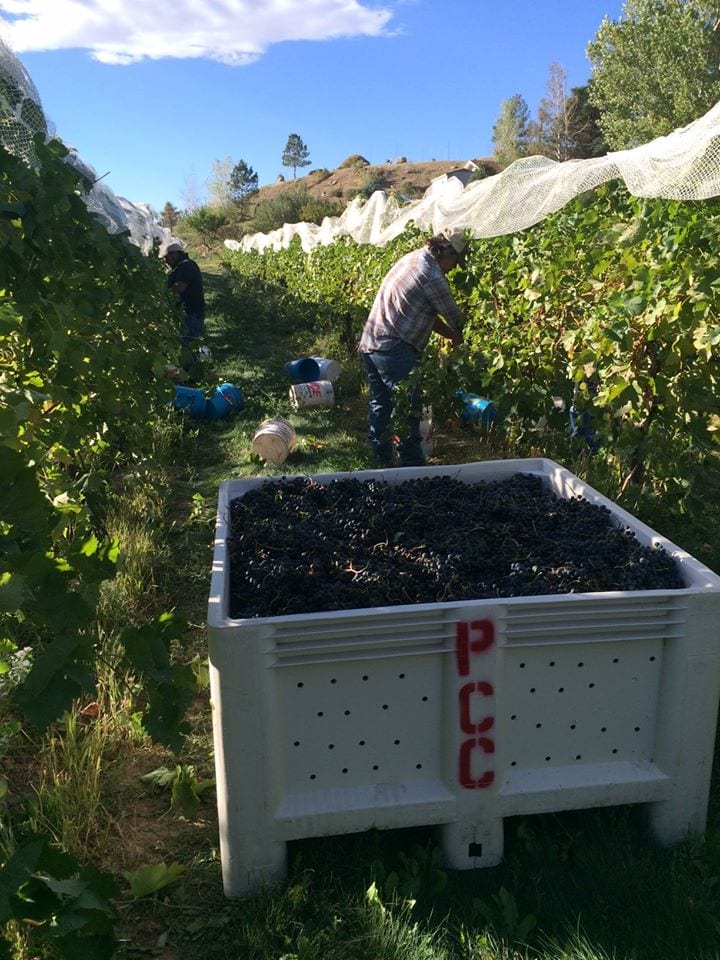 Growing Chardonnay, Merlot, and Cabernet Sauvignon, Bookcliff Vineyards makes wine using 100 percent of Colorado grapes from their 37-acre vineyard in Palisade. While their vineyard and a tasting room rest in Colorado's Western Slope, another tasting room is found in Boulder. Enjoy tours and tastings at both locations.
1501 Lee Hill Dr UNIT 17, Boulder, CO 80304 | 303-449-9463 | bookcliffvineyards.com
Infinite Monkey Theorem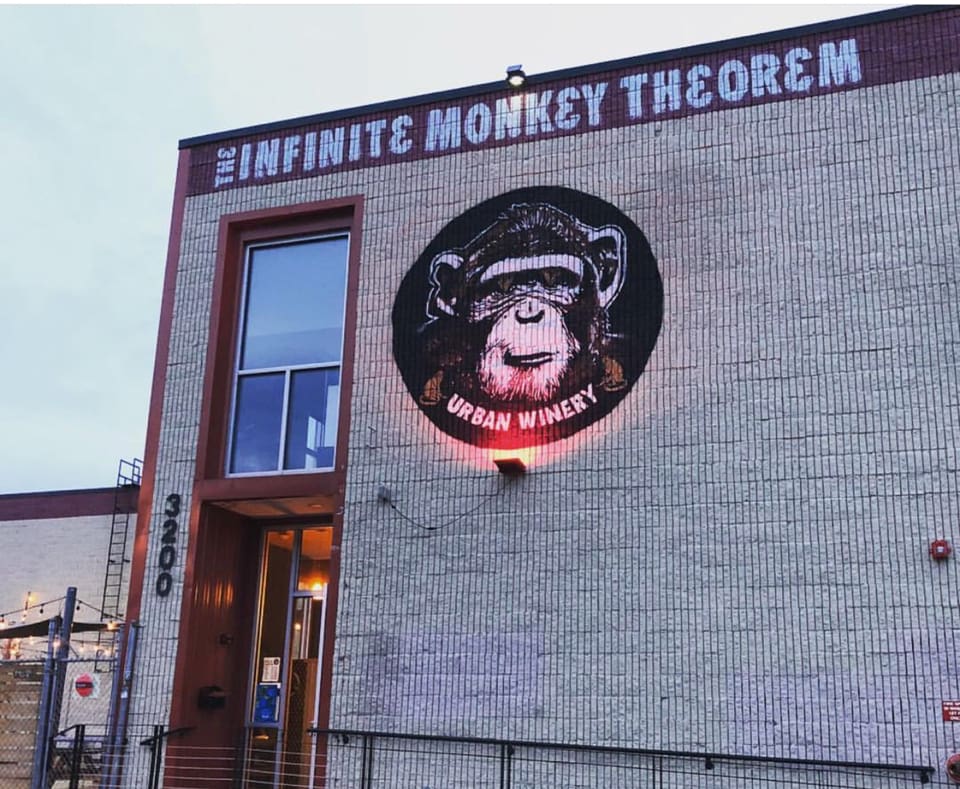 An urban winery based in Colorado's River North Arts District, Infinite Monkey Theorem has made a name for itself in the Mile High City with its canned wine and wine on tap. Most of their grapes are sourced from the Western Slope of Colorado and just outside of Austin, TX where their other location is found. The Denver tasting room is open every day with varying hours. It's one of the most popular wineries in Denver.
3200 Larimer St, Denver, CO 80205 | 303-736-8376 | theinfinitemonkeytheorem.com
Carboy Winery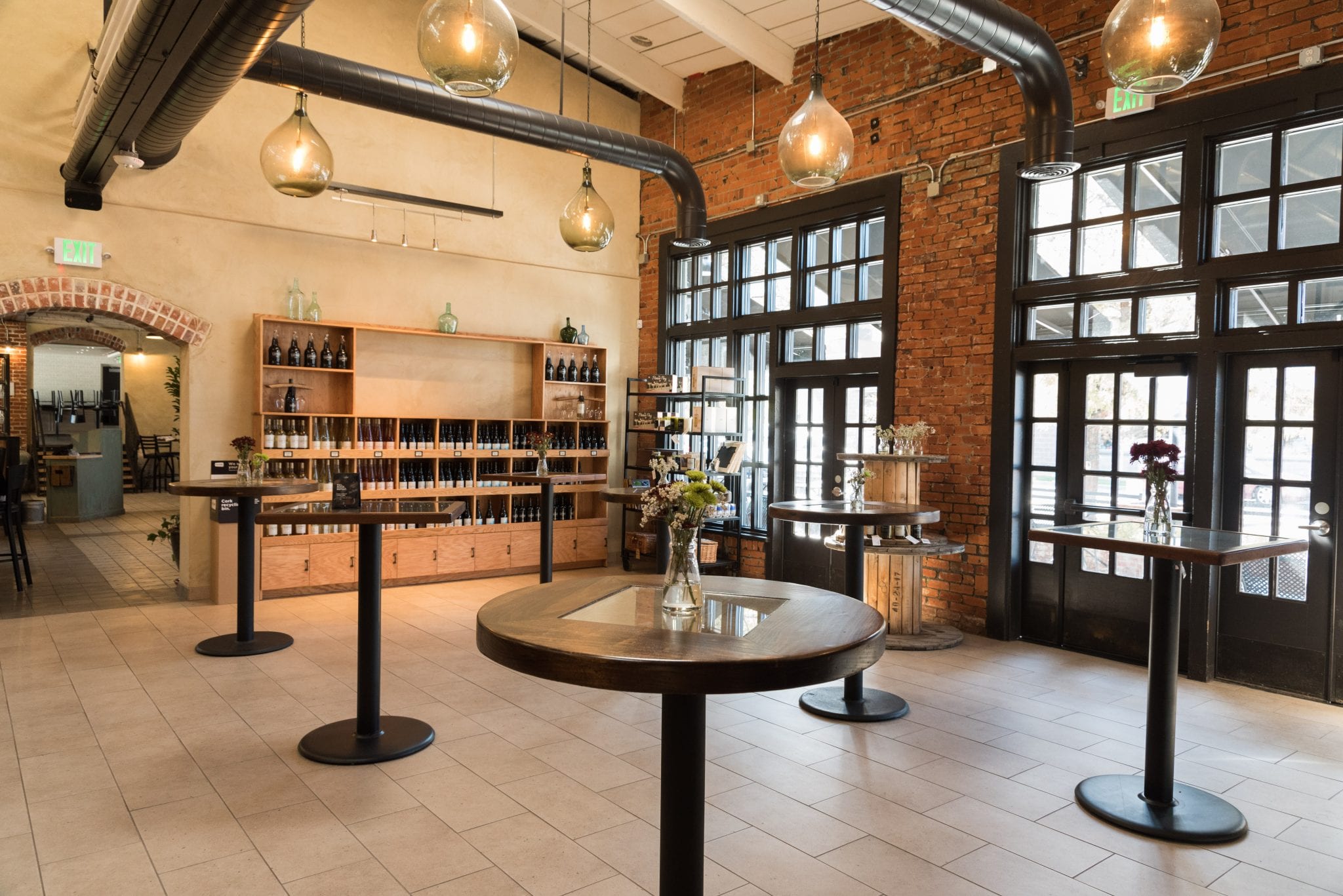 Using both grapes from Colorado and other parts of the world, Carboy Winery is a Colorado-based winery with now three locations serving their innovative wine. Found in Denver, Littleton, and Breckenridge, this popular winery serves up tasty Merlots, Pinot Gris, and their own special red and white blends.
400 E 7th Ave, Denver, CO 80203 | 720-617-9410 | carboywinery.com
Eastern Plains
While the eastern plains of Colorado may not conjure up thoughts of vineyards and top-of-the-line grapes, four Colorado wineries have taken the leap and started wineries in Colorado's least populated region of the state. Next time you find your way out east, be sure to pay a visit to one of these local wineries.
Claremont Inn and Winery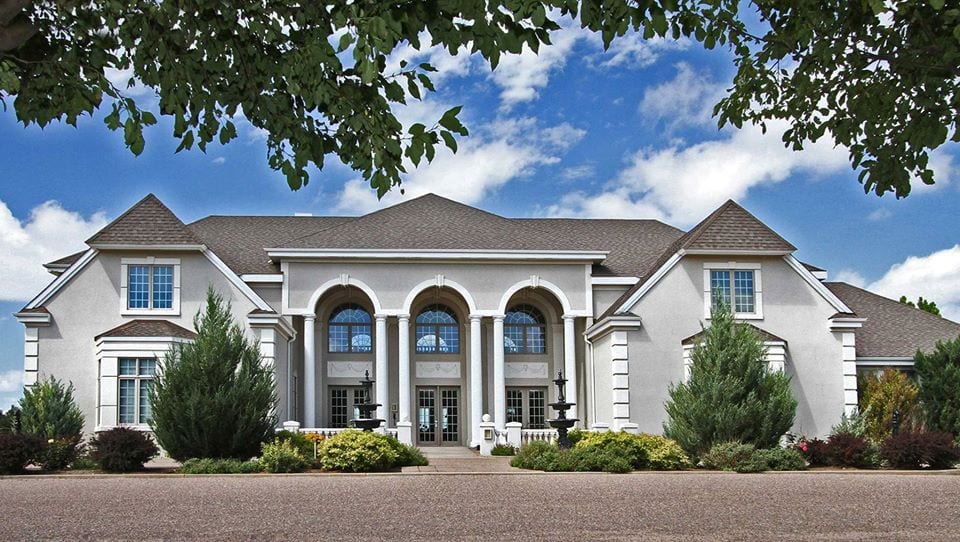 Located in Stratton, Claremont Inn and Winery is more than just a winery, it is a beautiful chateau-like bed and breakfast (affiliate link) that makes for a quiet retreat, perfect for sampling some wine. The small-batch winery makes 30 bottle batches using grapes from around the world. The grapes are brought to their facility in Stratton where they produce the wine, bottle and label it. The winery offers a variety of reds, whites, and ports and can be sampled with their "Taste, Dine, & Stay" package.
800 Claremont St, Stratton, CO 80836 | 719-348-5125 | claremontinn.com
Fowler Wine Company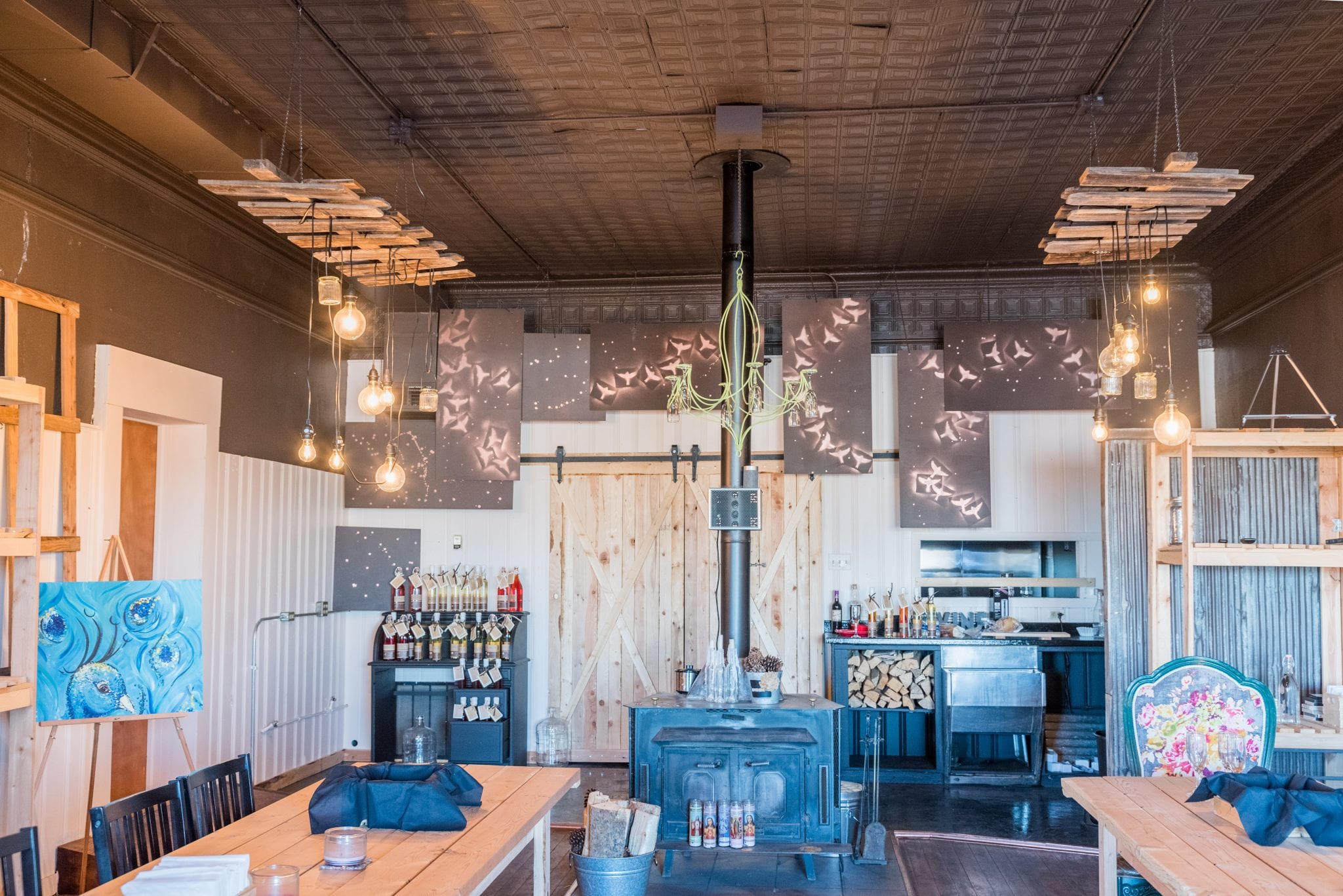 A mom and daughter team have pursued the idea of opening a boutique winery in Fowler, CO. The small tasting room is also home to their winemaking facility, where they do everything from making the wine and bottling it right there on-site. They offer fruit-based wines including flavors like strawberry, peach, cherry, apple, and the latest pumpkin. Their tasting room is available by appointment only.
120-122 East Cranston Ave, Fowler, CO 81039 | 857-636-0432 | fowlerwinecompany.com
Reds Wine Boutique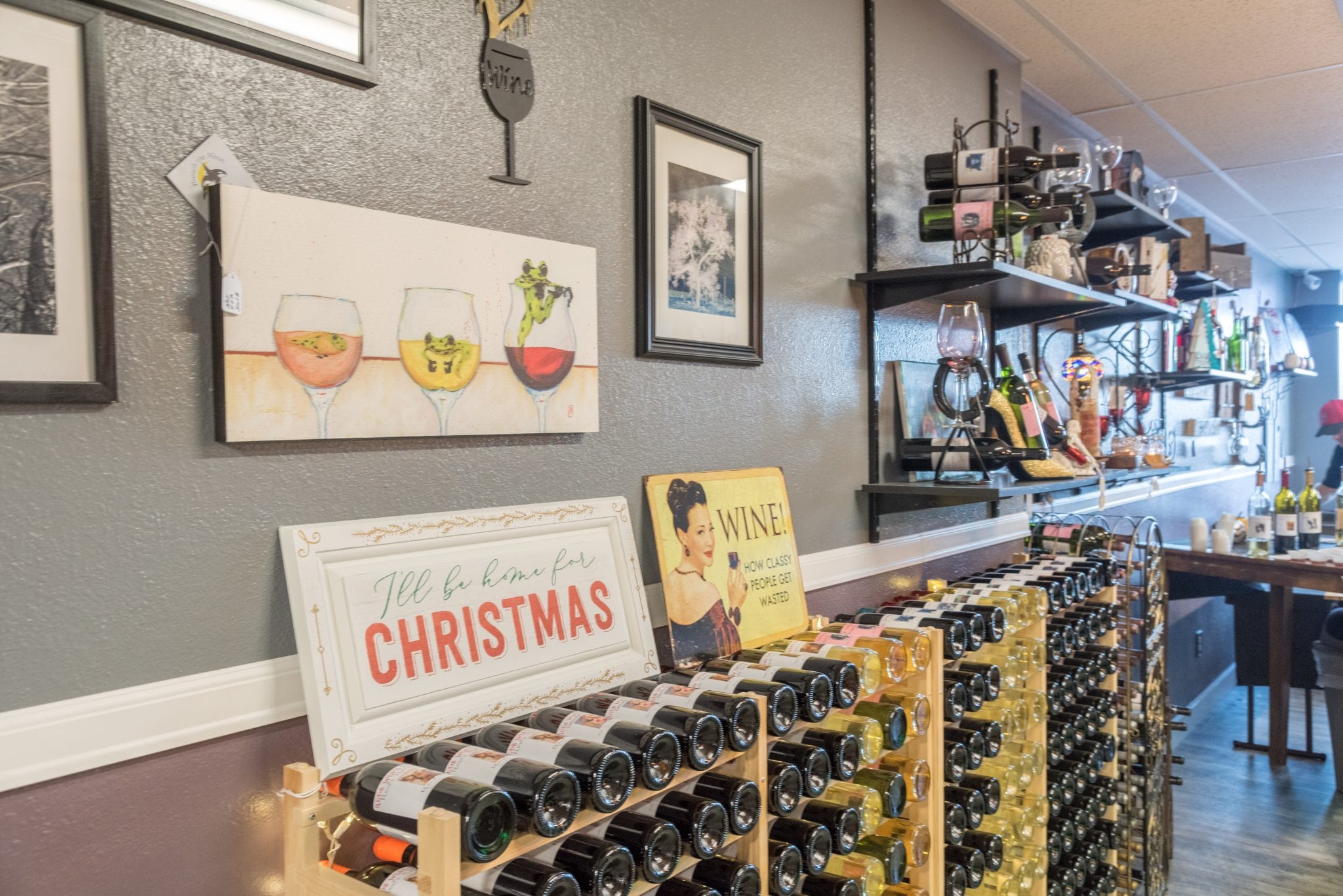 A former prison guard at the Sterling Correctional Facility and her husband set out on a new adventure and opened Reds Wine Boutique in Sterling. Their award-winning wine has made a name for itself in this small town along the eastern plains with wines including, their most popular, the Red Rojo and the Rabid Rojo. Along with other reds, whites, plus a collection of fruit-based wines, their tasting room is a great gathering place for locals and visitors alike.
112 S 3rd Ave, Sterling, CO 80751 | 970-370-5607 | facebook.com/Redswineboutique
Mummy Hill Winery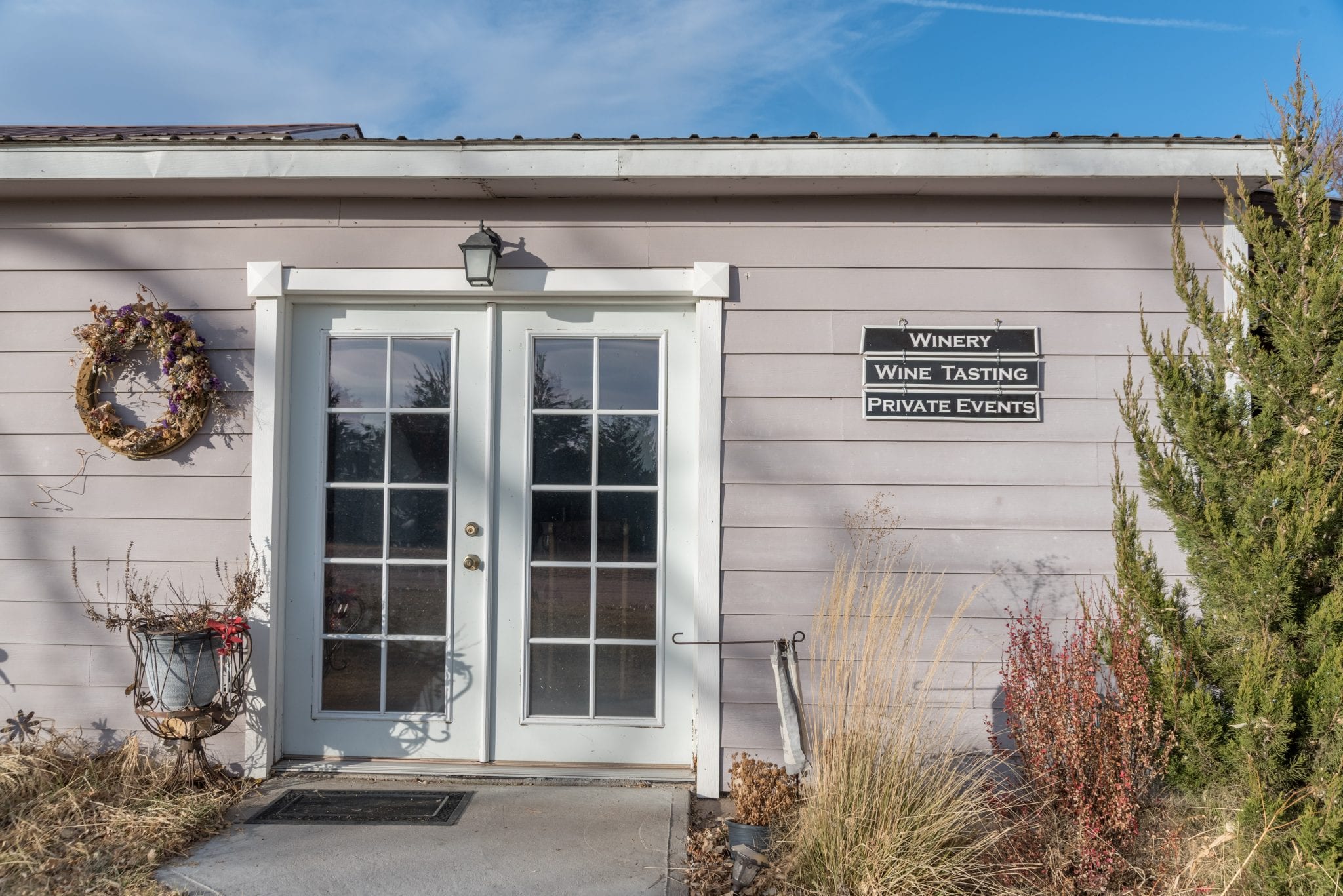 A family-owned and operated country boutique winery, Mummy Hill Winery is found in Yuma County, 17 miles north of Wray and 20 miles south of Holyoke. What makes Mummy Hill so unique is their actual vineyard located on the family farm. They grow two different types of grapes, Marquette and Osceola Muscat, both resistant to cold weather. The wine is harvested, bottled, and labeled at the farm and tasting room. Their tasting room is available by appointment only.
51368 Hwy 385, Holyoke, CO 80734 | 970-630-1457 | mummyhillwinery.com
Four Corners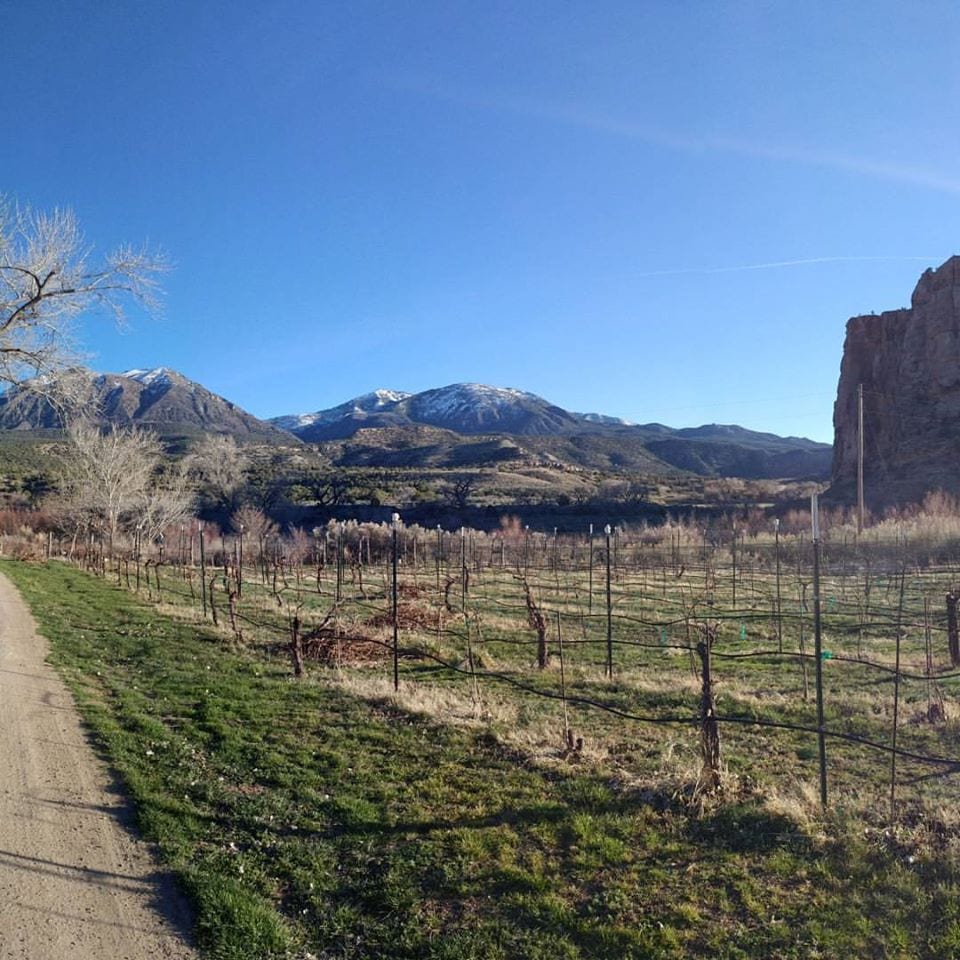 An area that sometimes seems tucked away from the rest of the state, the Four Corners of Colorado's Mesa Verde Country is surprisingly home to several lush vineyards. Taking advantage of the Four Corner's arid climate and hearty soil, plenty of Cabernet Franc, Merlot, Syrah, Petit Verdot, and Chardonnay grapes grow plentiful. Stop in at the local Sutcliffe Vineyards or Guy Drew Vineyards to get started on your Four Corners wine tasting experience. Both are located within a few miles of one another in Cortez.
Rocky Mountains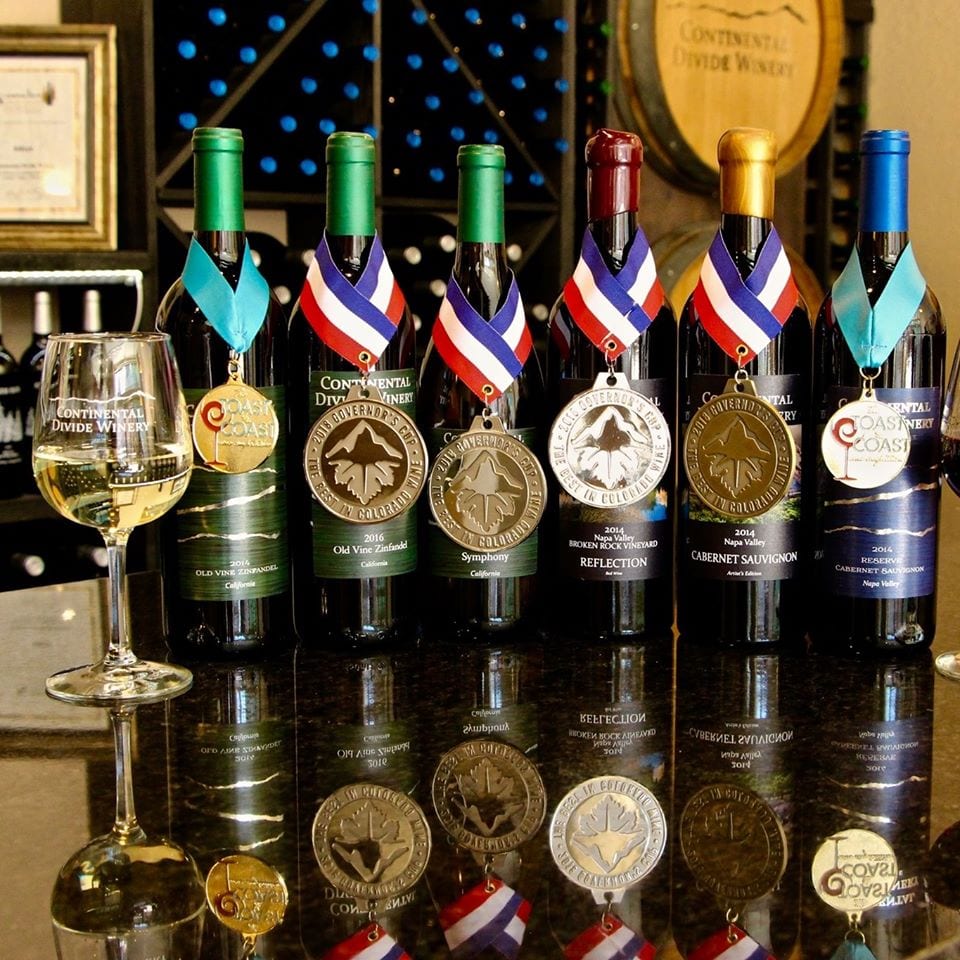 Head to the mountains, the Rocky Mountains that is and discover several wineries that rest higher in elevation than any others in the state. Many Colorado wineries that have a home base elsewhere have added tasting room locations in the central Rocky Mountains, including BookCliff Winery and Carboy Winery.
While others have made a name for themselves in the mountains such as Continental Divide Winery, the world's highest altitude winery (in Breckenridge, Alma, and Fairplay). Other wineries of the Rocky Mountains include Monkshood Cellars that produces wines and ciders, Vines at Vail Winery with California-grown grapes, crafted in Colorado, and Buckel Family Wine in Crested Butte.
Pikes Peak Region & South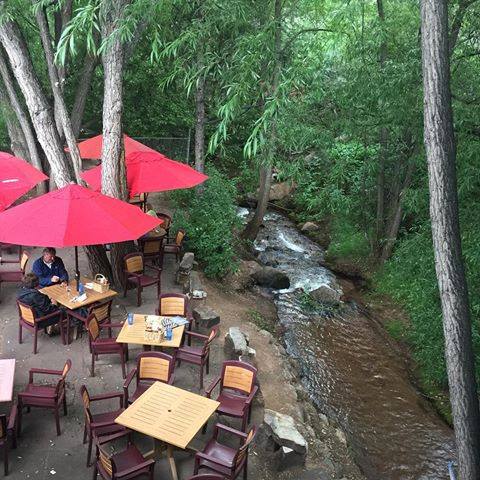 Encompassing the area between Colorado Springs and Pueblo, the Pikes Peak region is home to nearly 20 different wineries. Notable wineries include the Vino Salida Wine Cellars, D'vine Wine in Manitou Springs, the Winery at Holiday Cross Abbey in Canon City, and Mountain Spirit Winery.
One of the best places to enjoy a glass of wine in this region is at the Wines of Colorado in Cascade. This restaurant and tasting room sit alongside a rushing creek with ample outdoor space, where visitors can sample from over 95 Colorado wineries, plus their own winery – The Winery at Pikes Peak.
These are just a fine selection of the top wineries in the state. There are many more to discover, so take your time exploring the Colorado's countryside, you never know which winery may become your new favorite.