Sterling is a fairly large plains city in northeastern Colorado. Downtown is one of the state's historic districts and has 54 iconic buildings that are reminiscent of the pioneer age. The town is also a vibrant center for the arts in northern Colorado and features several blocks of places to eat and shop.
Sitting at an elevation of 3,937 feet, Sterling is the largest town in both Logan County and northeast Colorado. In 2020 the home rule municipality and county seat recorded a population of 14,777. This makes it a commercial hub of the region, home to many large stores and chain restaurants.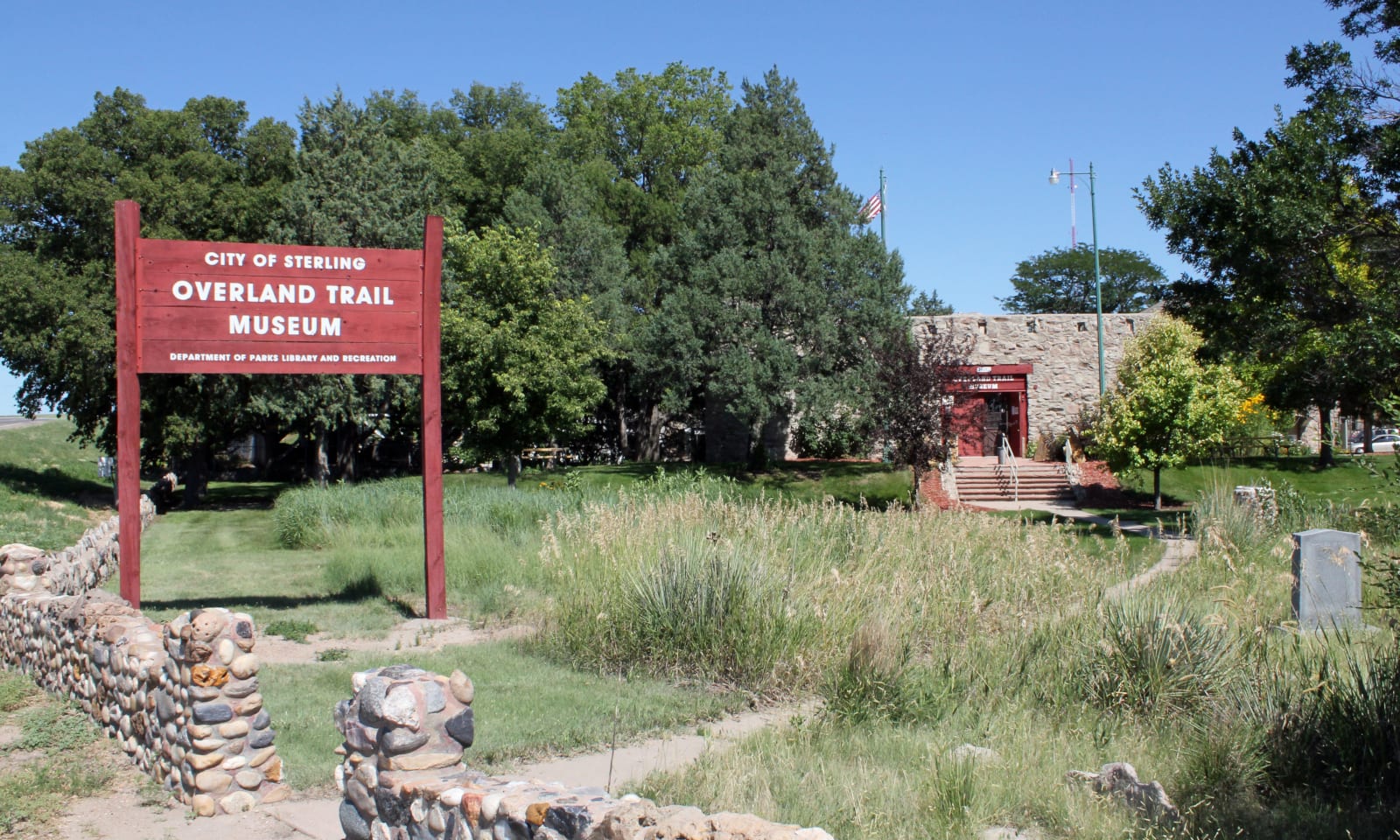 There is a two-year residential college in town, Northeastern Junior College. The Crosson Field Municipal Airport is located in Sterling, however, there are no commercial flights. The closest commercial airport is Denver International Airport, about 120 miles to the southwest.
There are a few freight carrier railroads serving the town, but no passenger trains. Located 47 miles to the southwest, Fort Morgan hosts the closest Amtrak station. The Black Hills Stage Lines operates bus services from Fort Morgan to Denver, as well as the Nebraskan cities of Kearney, North Platte, and Omaha.
History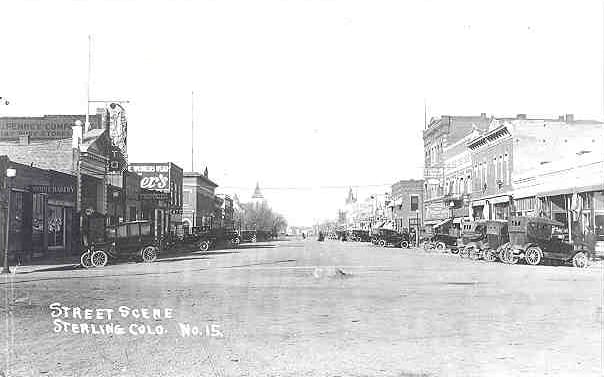 Settled in 1868, the town was officially incorporated in 1884. Several families set up homesteads in the valley, and railroad officials were impressed by the potential for agricultural success in the area. The Union Pacific built a line through town after an early homesteader promised them a depot and 80 acres of land if the railroad was constructed.
Over the next few years, many small businesses were opened and the population eventually grew enough to become the seat of Logan County in 1884. It is now home to Logan County Courthouse, a uniquely domed building erected in 1909. It was named after a local railroad official's hometown of Sterling, Illinois.
The town went through peaks and valleys of prosperity through much of the 20th century. Sugar beet farming became very popular and even stayed profitable through the Great Depression. Over 2,000 men from the town were drafted for World War II. There were many floods from the South Platte River throughout the years as well.
Despite all of this, Sterling remained resilient and is a colorful, historic, commercial hub in northeast Colorado today. There are many major employers in town, and plenty of local businesses to support.
Main Attractions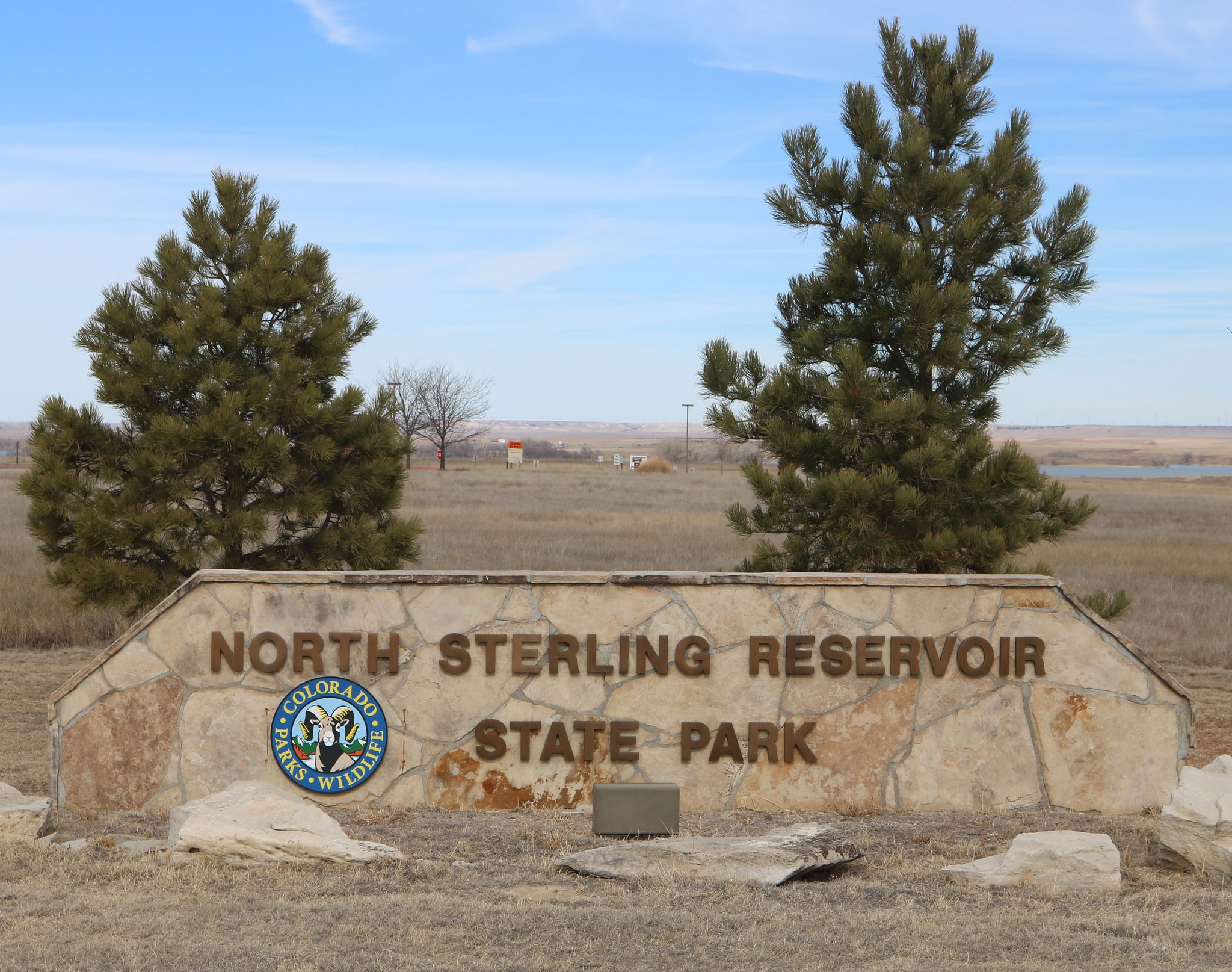 North Sterling Reservoir – Just a few miles north of town is a 3,000-acre reservoir. Check out breathtaking views of the high plains as well as different boating routes in the region. You can also go fishing and try to catch bass, catfish, perch, tiger muskie, walleye, and wiper.
Eugene Carara Collection – Located at 315 Main St., you'll find a beautiful historic courthouse that has been on the National Register of Historic Places since 1979. The courthouse was restored in 1983 and is now used as a museum for popular artist Eugene Carara. Carara lived and taught art in Sterling for 30 years and you'll find a collection of 10 historical paintings from him in the courthouse.
Fox 5 Theatre – If you're up for a movie night, check out the Fox 5 Theatre. It's one of the iconic buildings in town that's been converted for modern use. The theater still features classic films from time to time.
Read about the top things to do in Sterling.
Recreation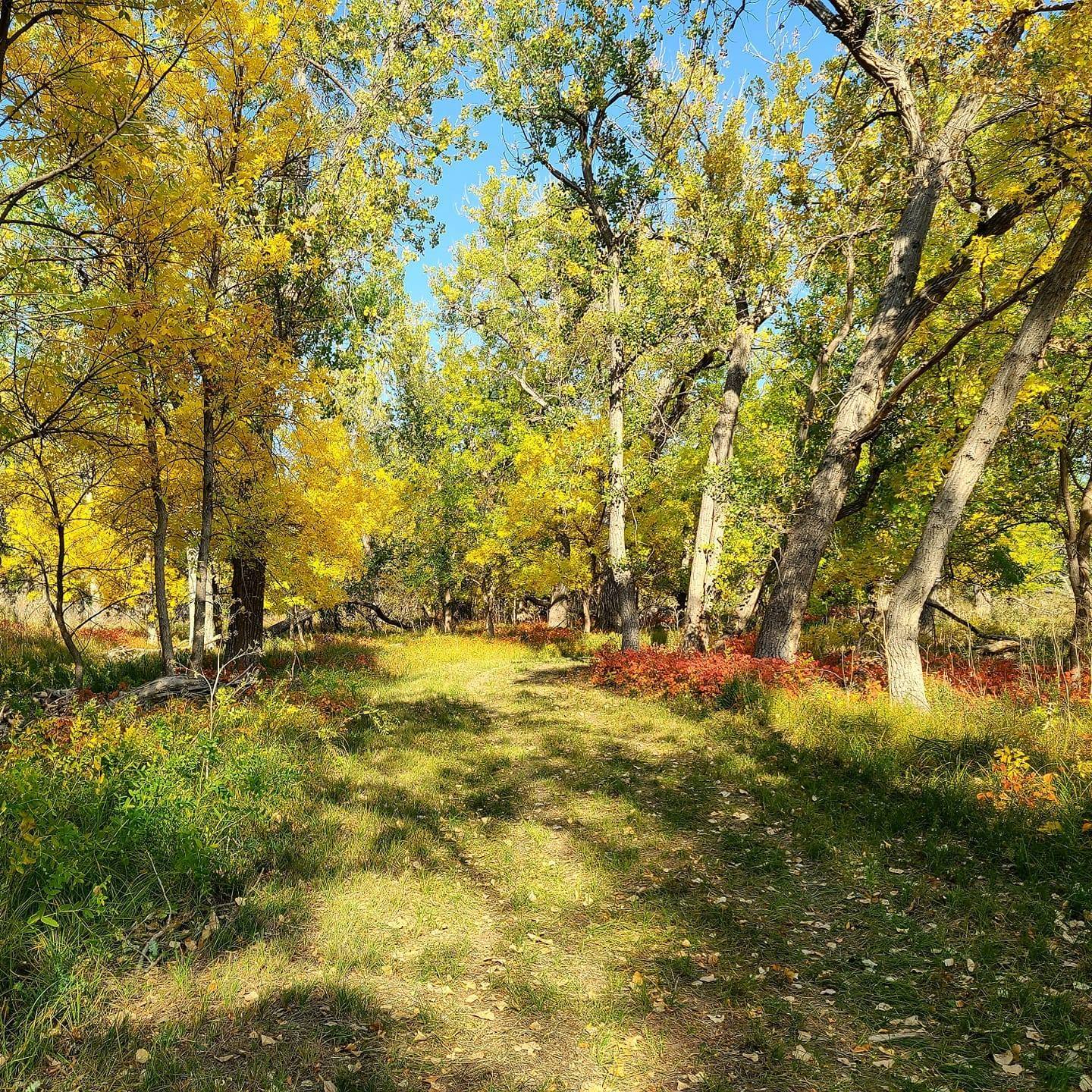 Camping –
If you're looking for a long-term stay, Riverview RV Park is the perfect spot. They have full-hook ups and great views of the area, and the park is only 1 mile from town so it's very accessible.
Chimney View Campground is located in North Sterling State Park on the shore of the reservoir. This campground is suitable for tent camping and there are no electric hookups.
Read about the camping near Sterling and North Sterling Reservoir.
Fishing – Head to North Sterling State Park to cast a line for walleye, wiper, and catfish from the shore or a boat.
Golfing – Riverview Golf Course was built back in 1980 and is one of the more traditional courses in town. The course was designed by popular architect Val Heim.
Hiking – Overland Trail Recreation Area has several multi-use trails to explore right in town. Leashed dogs are allowed.
Accommodations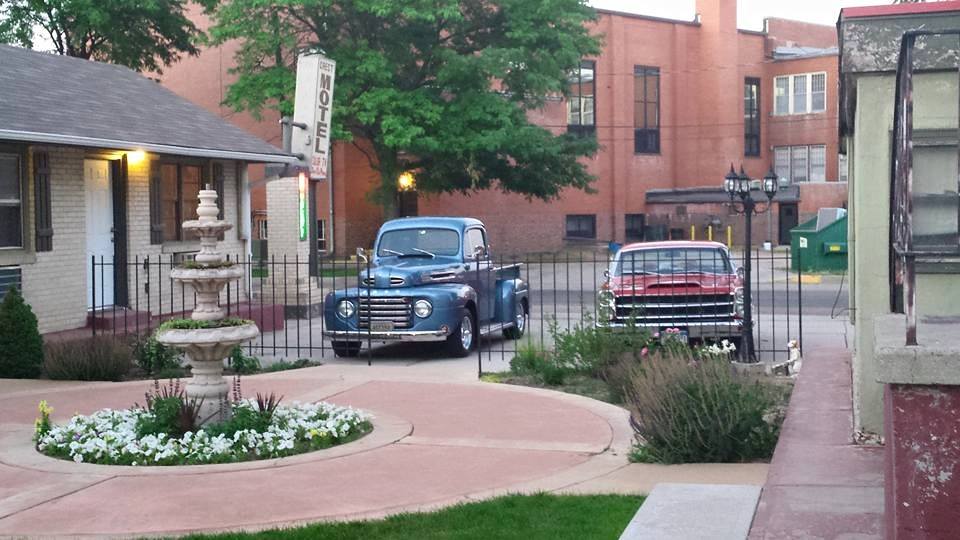 This section contains referral links. If you click through and take action, we may receive a commission, at no additional cost to you. 
The Crest Motel – This cozy B&B is the perfect place to enjoy some fresh air and relax. Several unique rooms surround a central courtyard with plenty of chairs and tables for guests to use. There are not many amenities, but your stay is sure to be comfortable and peaceful.
Best Western Sundowner – With 58 rooms that are designed specifically with business travelers in mind, this hotel has everything you would expect out of accommodation. There are indoor and outdoor pools, a fitness center, and plenty of common areas to hang out in.
The Oakwood Inn – A straightforward and affordable option, this inn has minimalist decorations with kitchenettes in each room. It is located within walking distance of many shops and restaurants in town.
Read about the best hotels in Sterling.
Dining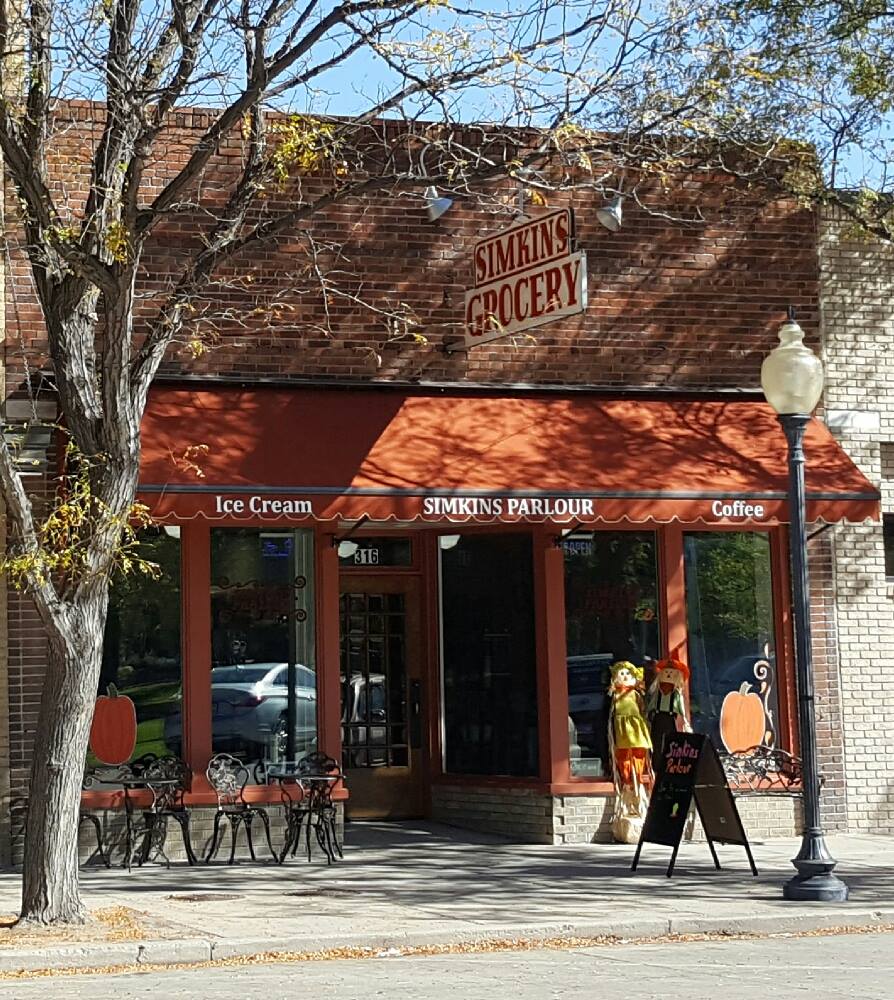 Hootenannies – A classic sports bar serving up pub fare and plenty of beer.
The Hot Spot Smokehouse – Hearty barbecue meats and homestyle sides make the Hot Spot a great place for dinner and lunch.
Simkins Parlor – A hidden gem with friendly service and a little bit of everything to choose from. They have coffee, ice cream, salads, and sandwiches made with fresh and locally sourced ingredients.
Special Events
Jul-Aug – Logan County Fair and Rodeo – Admission is free for everyone at this popular event that features rides, food vendors, and classic rodeo events.
Oct – Trick or Treat Street – Main Street Sterling turns into a family-friendly place to bring the kids for Halloween festivities. Show off your best costume while you collect candy from local businesses and organizations.
Dec – Parade of Lights – Once the sun sets, a parade full of lit-up floats and vehicles makes its way through downtown to celebrate the start of the holiday season.
Federal Lands:
Made in Colorado:
Scenic Drives:
State Parks:
State Wildlife Areas:
Towns:
Transportation:
Wine Tastings:
View the town's official website.
Latest in Sterling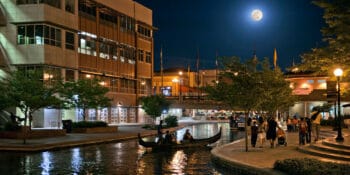 Fear not, there are still many great places to live in Colorado that are affordable. Broken…