Sterling is one of the principal cities on Colorado's eastern plains, located in the northeast corner. This rural city of nearly 15,000 residents offers a fair amount of things to see and do throughout the year.
It's home to a state park housing a massive reservoir, as well as a historic downtown area. Sterling is found about 2 hours from Denver on I-76 E. Consider escaping the bustle of the front range urban corridor and experiencing life on the Great Plains. There are plenty of top hotels in Sterling to choose from.
Year-round
The South Platte River passes near town, offering a lifeline and year-round recreation. With plenty of sunny days, it's easy to experience a lot of what Sterling offers throughout all four seasons.
Pawnee Pioneers Trails Byway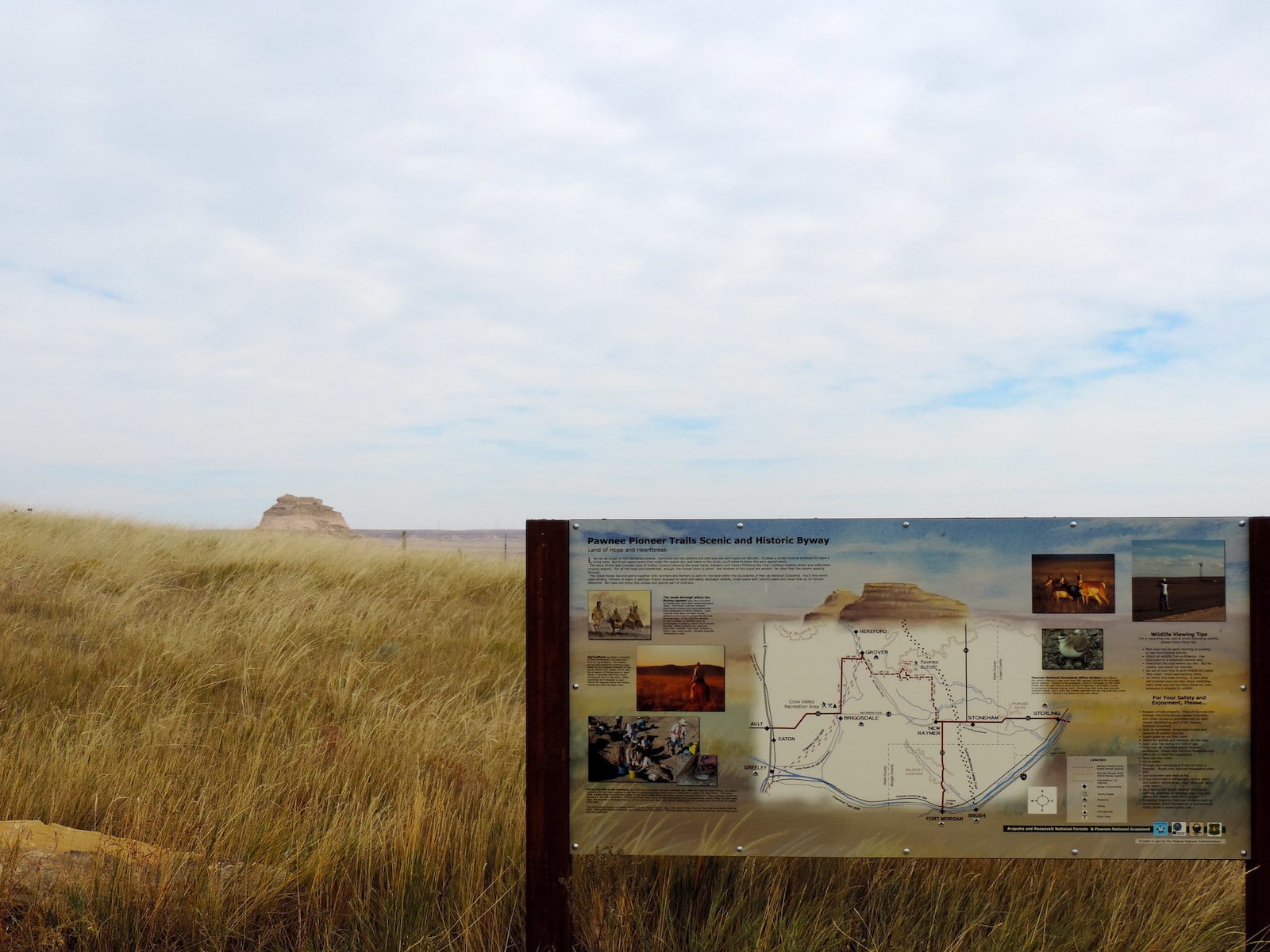 Covering 128 miles between the towns of Ault, Fort Morgan, and Sterling, the Pawnee Pioneers Trails Byway is a scenic route that shows off the highlights of the often overlooked northeast corner of Colorado. Part of the route is unpaved, so it's best to attempt it during good weather. Visitors should plan to spend a total of 3 hours on the byway.
One of the main highlights of the route is the Pawnee Buttes, two large mesas that rise approximately 250 feet above the grasslands. They're visible from the road, but consider taking a hike to the base for a better view. Another popular spot on the route is the Rainbow Arch Bridge, an impressive concrete bridge over the South Platte River that was built in 1923.
North Sterling State Park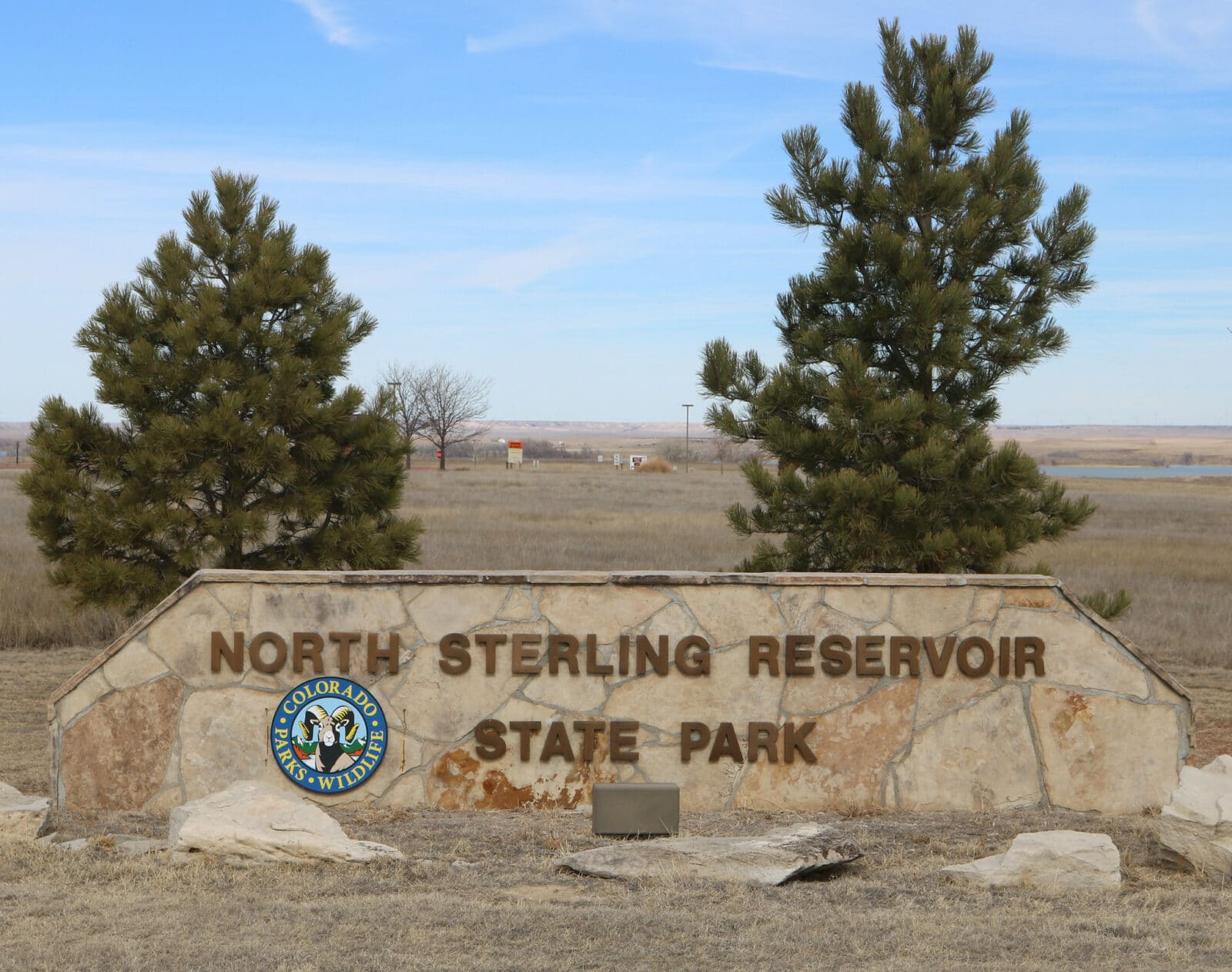 Located about 15 miles from downtown Sterling, North Sterling State Park is a beautiful park featuring a 3,000-acre reservoir. Popular for water sports, it offers two boat ramps for boating, excellent fishing for bass, catfish, and a variety of other fish, and even a swim beach that is open during the summer.
Additionally, North Sterling has a few miles of trails for hiking, horseback riding, and biking. Picnicking is available at 38 different sites. For those hoping to stay the night, the park also has 3 campgrounds totaling 141 sites. All sites have a picnic table, campfire ring, and shade shelter, and some include electrical hookups. Stop by the Visitor Center for supplies or more information about the park.
Read about the camping near Sterling and North Sterling Reservoir.
Explore Downtown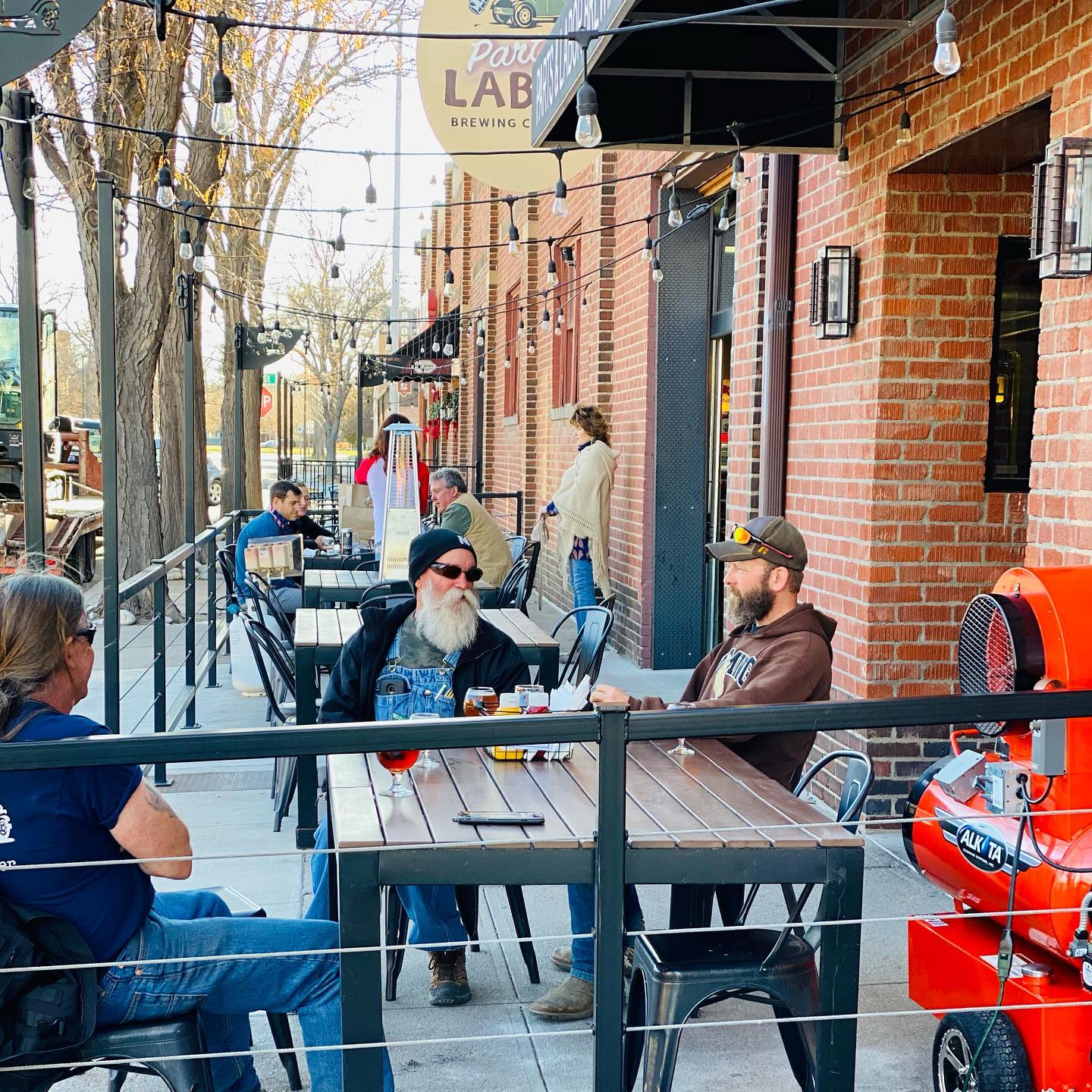 Home to one of Colorado's designated historic districts, downtown Sterling features 54 historical buildings. Many of the historic sites are located near Main Street, so it's easy to stroll through downtown while experiencing the area's history. Be sure to stop by the Logan County Courthouse, which is a beautiful Classical Revival style building constructed in 1910.
After walking through downtown, stop for a bite to eat or a quick drink at any number of local shops. Beer lovers should consider Parts and Labor Brewing Company, a local brewery situated just off Main Street on N 4th Street. Down the road is Village Inn, a popular restaurant serving all-day breakfast.
Check out the art downtown
Besides historic buildings, downtown Sterling is also a local art hub. While walking through downtown, keep an eye out for a series of impressive bronze statues, and be sure to check out the murals that adorn many of the buildings. One highlight of the art scene is the Sterling Creatives Artist Cooperative, which is a local co-op that runs an art gallery downtown on Poplar Street.
Catch a Show at the Historic Fox 5 Theatre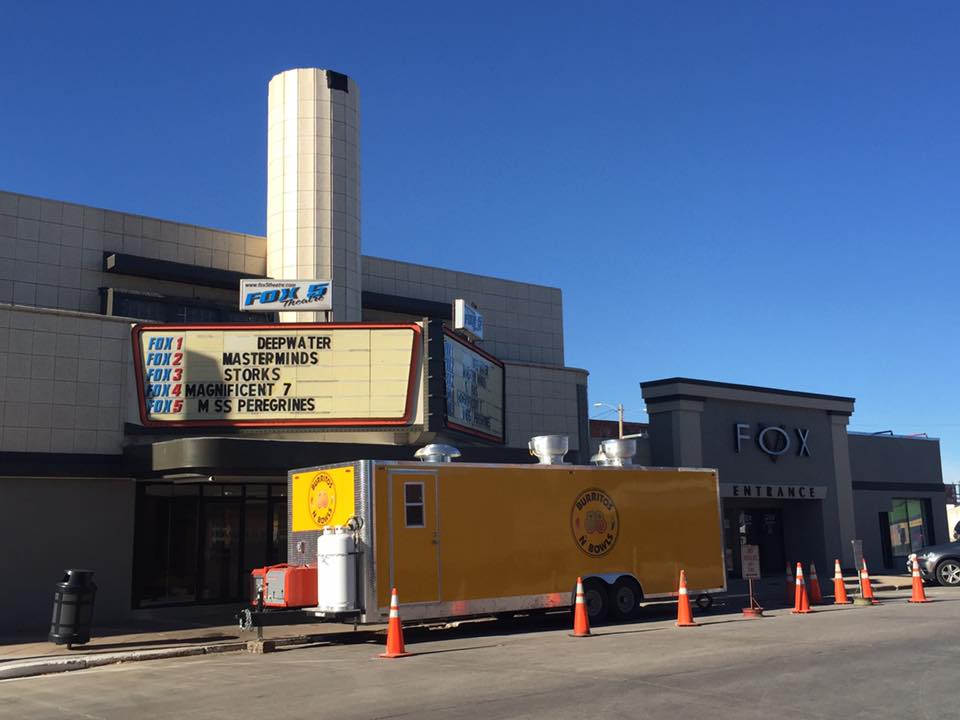 Also on Poplar Street, the Fox 5 Theatre is a locally-owned movie theater set in a historic building. Featuring a retro marquee sign out front, the Fox 5 shows newly released movies year-round. During the summer months, the theater expands its hours and lowers its ticket prices with Wednesday Matinee Movies. Besides movies, the Fox 5 Theatre offers a concession stand with popcorn, drinks, and a great selection of candy.
Overland Trail Museum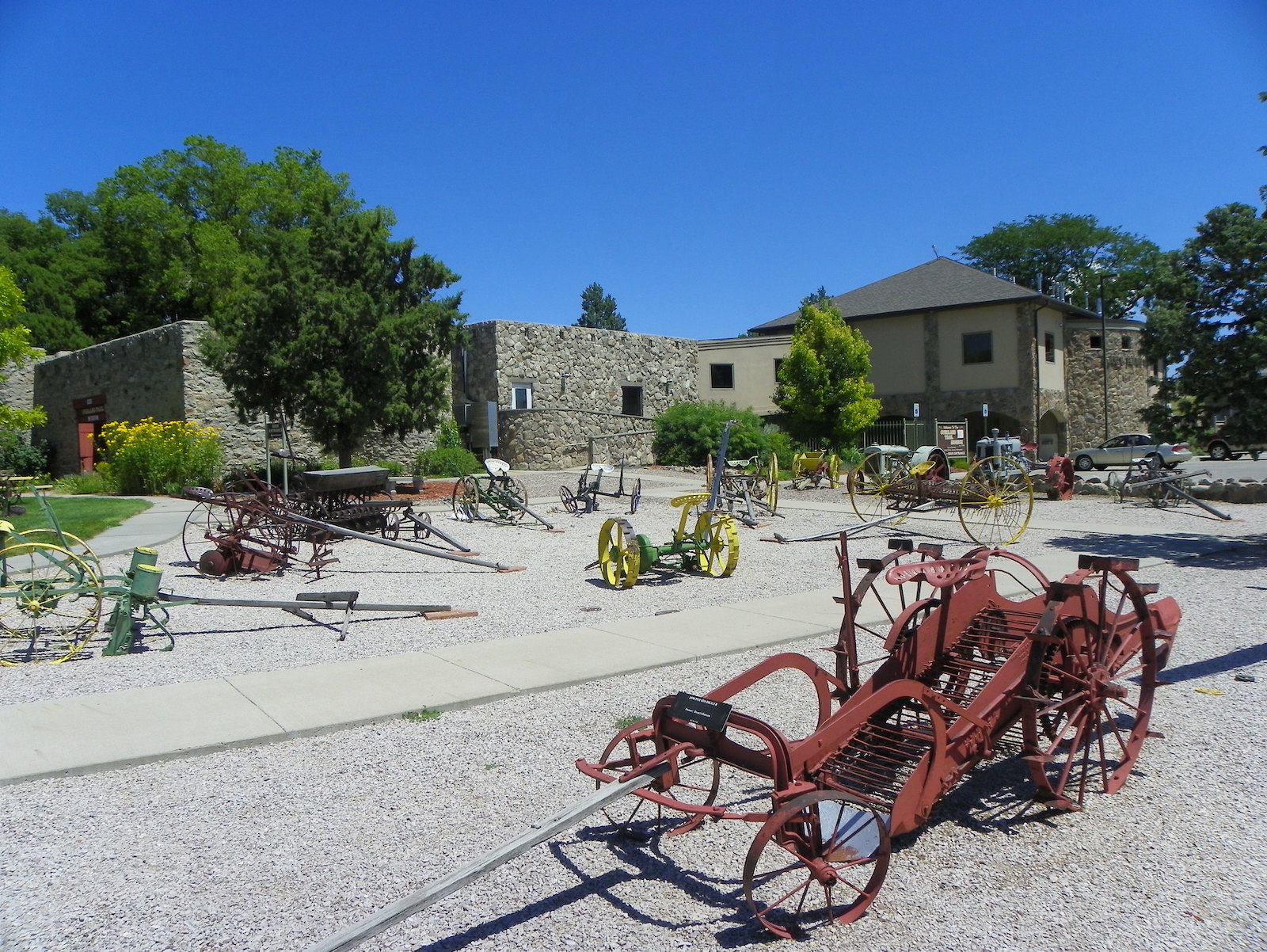 Dedicated to preserving the history of the Overland Trail, a branch of the Oregon Trail that saw significant traffic in the mid-19th century, the Overland Trail Museum is the perfect stop for history lovers. The museum is housed in a 1936 replica fort, and it features exhibits and dioramas about the early pioneers and gold seekers.
In addition to the main building, the property contains 14 additional buildings including an 1891 schoolhouse, a church, and even a general store. This section of the museum also contains a number of artifacts including an impressive collection of farm machinery. The museum is usually open five days a week, but hours are expanded during the summer months.
Birding
The plains of northeastern Colorado are home to hundreds of species of birds, attracting birdwatchers from all over. With its proximity to wildlife areas, parks, and the South Platte River, Sterling makes the perfect base camp for birding. Close to town, try your luck at the Overland Trail Recreation Area, or consider venturing out to Bravo State Wildlife Area, where observant visitors may spot orioles, snipes, and ibises.
Another hotspot is North Sterling State Park. A number of bald eagles were spotted there in 2002, and each fall visitors can see pelicans, geese, gulls, and ducks. During the winter, keep an eye out for the thousands of geese that travel through the area.
Summer/Fall
Sterling has a lot to offer its visitors during the summertime. Enjoy its scenic network of trails, public golf courses, and festivals. Come fall catch the autumn colors around town.
Golfing
One of the first five golf courses in Colorado, Sky Ranch is an impressive 18-hole course that is known for rolling hills and challenging water features. Tee times can be booked online, and annual and monthly passes are also available. Besides the fun course, Sky Ranch has a restaurant with an expansive menu. Highlights of the menu include chicken fried steak, a variety of burgers, and daily specials.
For another option, head to the east part of town to Riverview Golf Course. Situated directly adjacent to I-76, this conveniently located course offers a driving range, practice areas, and even professional lessons. Riverview prides itself on affordability and quality, so it's a great choice for more budget-conscious golfers.
Explore the Trails at Overland Trail Recreation Area
The Overland Trail Recreation Area, which is situated just off I-76, offers a few short trails that wind near the South Platte River. Fishing is a popular activity along the river, but visitors can also enjoy watching birds. The park is located right across the street from an Interstate rest area, so it's a great place to stretch your legs on a walk by the river or around the park's small pond.
Stop by a Local Event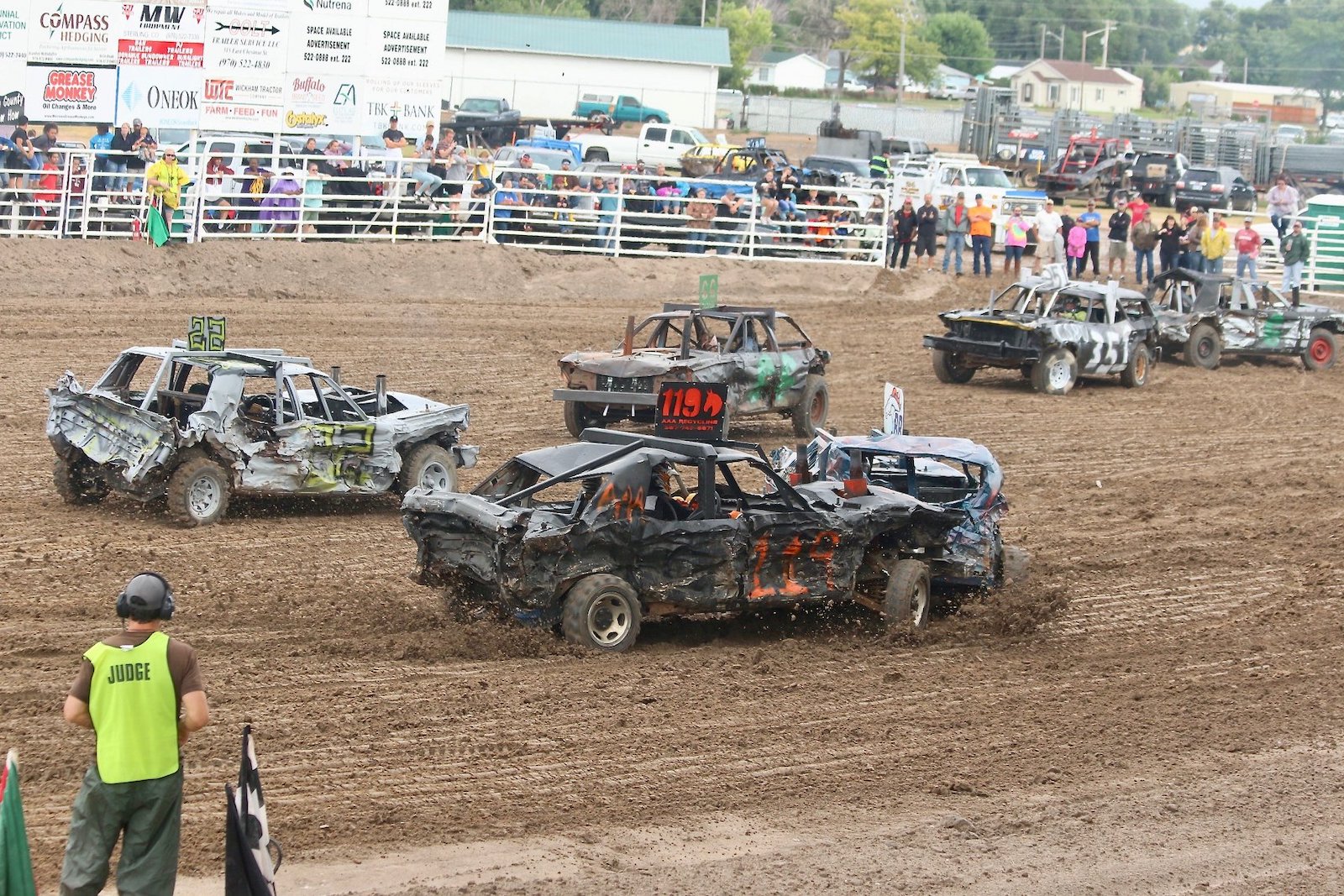 Sterling is home to a few fun events throughout the year. One example is the Logan County Fair & Rodeo, an event that takes place each summer. The fair features a number of activities including bull riding, a carnival, concerts, and even a parade through town. With a new theme each year, the Fair & Rodeo is one of the highlights of a Sterling, Colorado summer.
Another annual event is Sugar Beet Days Arts & Crafts Festival. Occurring on the 3rd weekend of September each year, this large festival frequently has over 200 food and craft vendors. Taking place downtown near the historic courthouse, stopping by the festival is a good way to support local commerce and agriculture.
Baseggio Pumpkin Patch & Corn Maze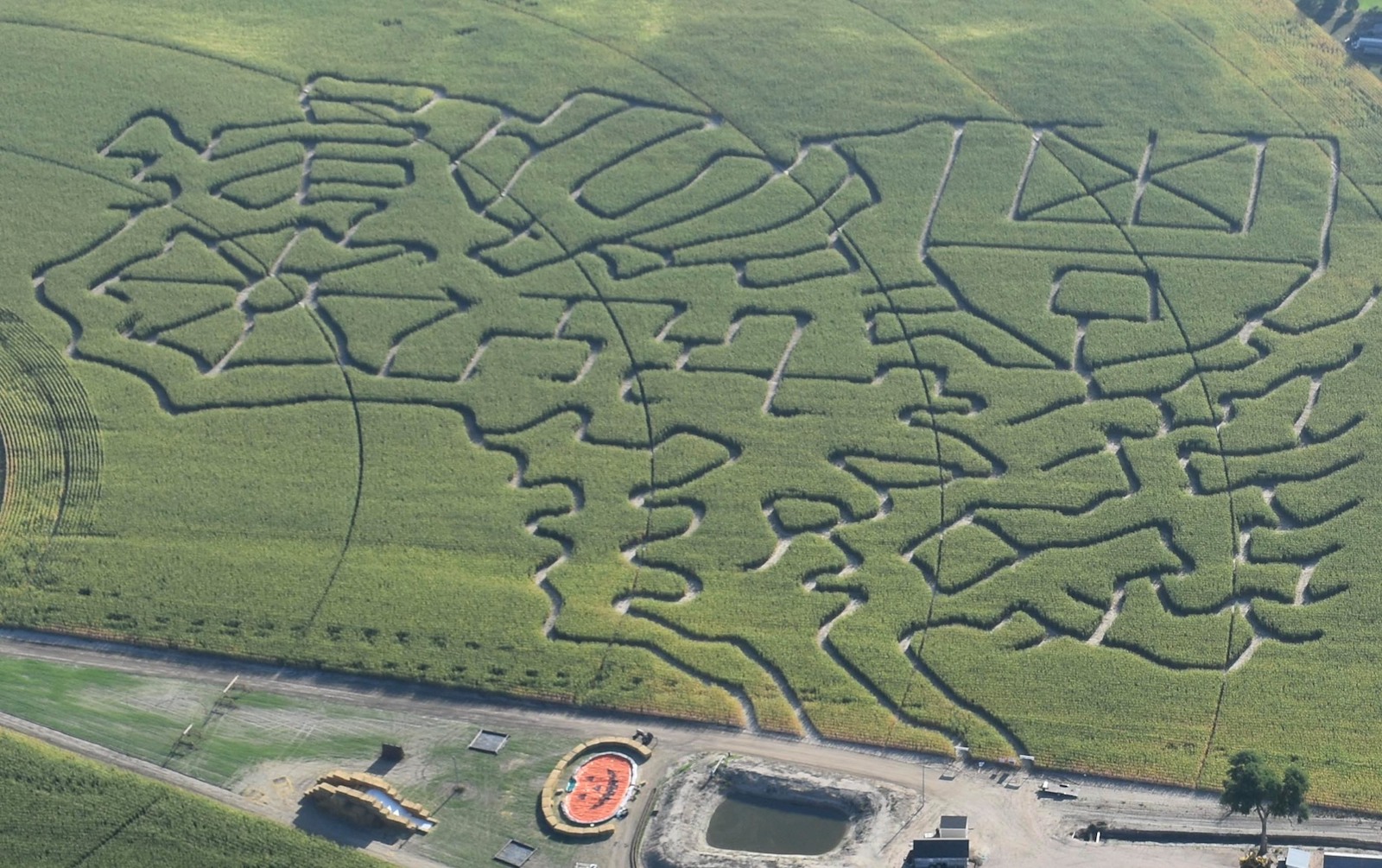 Taking place each fall, the Baseggio Pumpkin Patch & Corn Maze is an autumn-themed festival featuring a variety of events. Located south of town near Atwood, the main events are a large pumpkin patch and a haunted corn maze, but visitors can also enjoy other activities like a slide, axe-throwing, and playing on a large inflatable pumpkin. With plenty of room to explore, Baseggio makes the perfect activity for visitors traveling with children.
Whatever activity you choose to try in Logan County, have a blast! Enjoy your time exploring around Sterling, Colorado.