Explore another side of Colorado in the eccentric town of Sterling in Northeast Colorado. Situated 2 hours from Denver in the rolling plains of Logan County, the town has numerous top hotels and a charming bed and breakfast.
If you want to get away for the weekend to enjoy a relaxed, peaceful state of mind, Sterling is one of those towns that can rejuvenate your sense of wonder. It's got several nice hotels and vacation rentals to choose from. There's a charming downtown district with more than 50 historic buildings. With nearly 15,000 residents it's the hub of northeast Colorado. The surrounding area holds nature trails and a big state park to the north.
Probably Sterling's Best Hotel Accommodations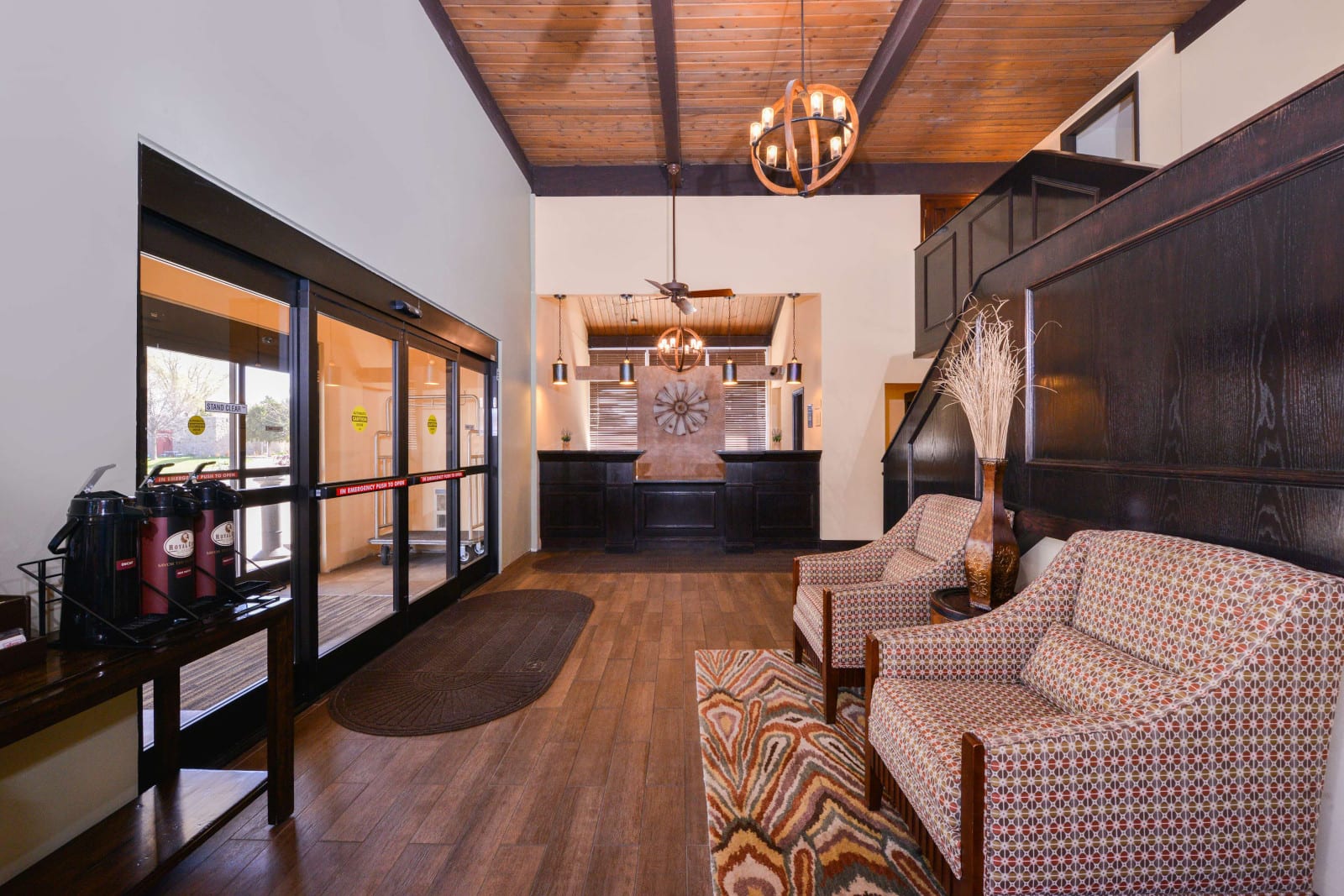 Enjoy the "City of Living Trees" and the lively historic places converted into modern-day community hubs. There are 17 cottonwoods in town carved by artist Bradford Rhea. You can take a self guided tour anytime, but from 7am to 5pm Monday to Friday all the facilities are open. The trees are transformed into colorful creatures and characters. Another pride of Sterling is their amazing culinary culture. From intimate cafes to talk-of-the-town diners, you'll never run out of places to eat.
From outdoor activities like golf, fishing or boating, there are a lot of things that you can do in the great plains of Logan County. Head up to North Sterling State Park for boating, fishing, swimming, hiking, biking, horseback riding and camping. Sterling is a vibrant community with vast plains and open areas. It's the perfect weekend go-to if you're the type of traveler who likes the balance of urban and rural feels. So, if you're up for the adventure, here's a list of Sterling's best hotels and accommodations.
This section contains referral links. If you click through and take action, we may receive a commission, at no additional cost to you. Rates listed below are subject to change.
Here are our choices for the top hotels in Sterling, CO, in no particular order:
Holiday Inn Express & Suites Sterling – Perfect Balance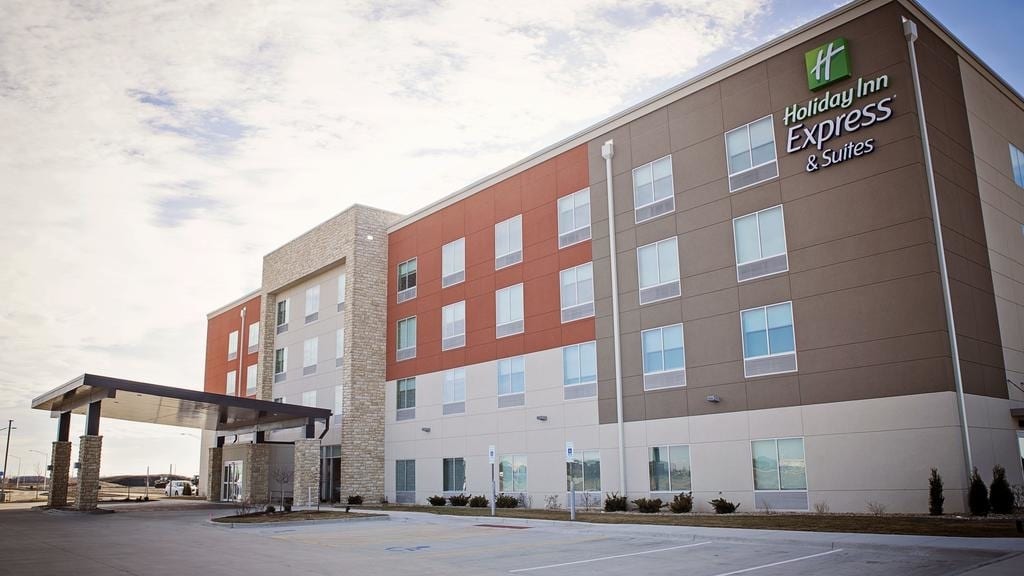 Staying at Holiday Inn Express & Suites, you'd be able to get the best of both worlds in city and country life. When it comes to accessibility and privacy, we can check both of them on your list. The property is located at the heart of Logan County so whether you're here for Sterling's downtown or you're up to face the trails of the valleys and nearby parks, you'd be at the center of it all. At the same time, the hotel also has a wide open area that separates it from the rest of the busy city streets. You can enjoy a morning walk without traffic.
As for the hotel itself, it has bright interiors and colors that are very pleasing to the eye. The lobby is so-so, not the grand entrance you'd get in a 5-star hotel, but it's comfortable enough that you can relax here on your downtime. It'd be extra peaceful if you're booking on low season.
The guest rooms at Holiday Inn Express & Suites Sterling focuses on contemporary design. The rooms have black-out shades, rollaway bed/cot, cribs (upon request), iron and ironing board, safe, hanging closet, cabinet, and in-room heating and A/C controls. You'd also get basic toiletries, mini ref, microwave, coffee and tea maker, TV, separate work desk (with intuitive electrical outlets), cable, and phone. If you're booking for a large group, you can request for connecting rooms.
The rooms may seem plain, but the modern fixtures are actually very relaxing. Every space has a function. Whether you have a loveseat couch or an accent chair in your room, that corner still feels quite special.
As for other amenities, Holiday Inn Express & Suites are packed with everything you'd need for your trip. From the on-location restaurant, swimming pools, morning breakfasts, convenience store, fitness center (small but fully-equipped), business areas, and meeting rooms, you'd be able to make the best of your stay.
If you want to have the perfectly balanced ambiance for your lodging choice in Sterling, choose Holiday Inn Express & Suites.
The Crest Motel – Charming Boutique Bed & Breakfast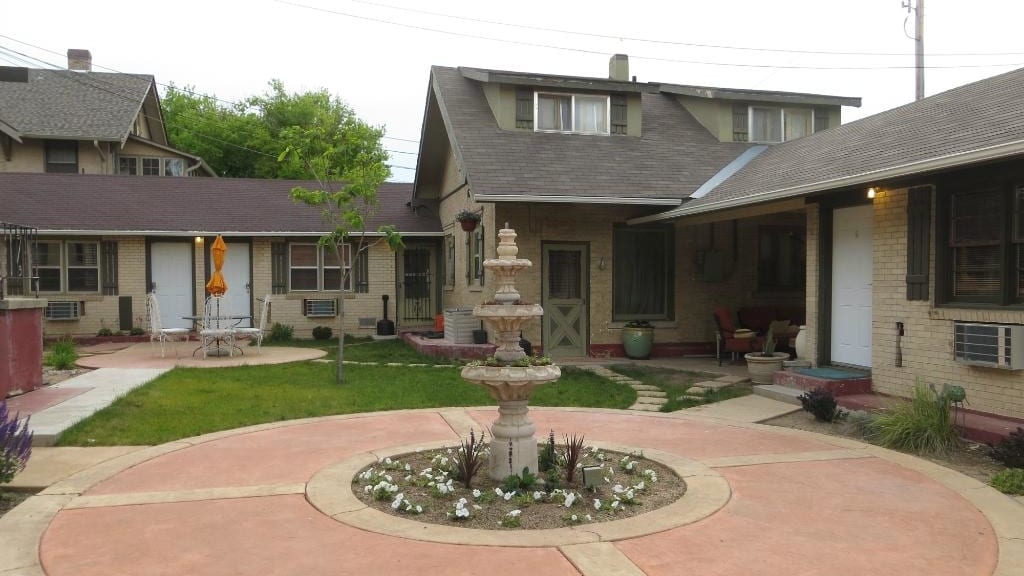 Sterling certainly has a charming vibe. You'd get a feel of that by the moment you enter the town. You can see it in their stores, in the restaurants, and well as in the hotels. If you're looking for a place to stay that truly represents the famous "Sterling charm," then The Crest Motel is the perfect spot for you.
Noted as the "Best Accommodation in Sterling," according to TripAdvisor, The Crest Motel is not something you just pass on as you drive through the town. The entrance of the place is already unique, it's inviting.
When you arrive, you'd be welcomed by this circular open ground with an age-old water fountain. The property's layout is like a compound where the houses and guest rooms sit side by side with each other; it's kind of like a mini village!
The property is filled with verandas and outdoor seating. Since they have a healthy garden, it's so relaxing to just sit back here and relax. Afternoons can feel like a breeze, and mornings can be refreshing.
The rooms are unique, too. Every guest room has its own style. The rooms would usually have two queen beds, a private bath, and a small table. It could be quite small inside, but the point of staying here is experiencing the gardens and the outdoors. If you'd like to have a more spacious room, you can choose the king beds. Since the spaces are quite small (but definitely comfortable), there are limited in-room amenities. Some rooms would have TVs, while others don't. Most of would have microwaves, though.
There are no business-hotel-like amenities here. No swimming pool. But the perfect comparison to staying here is the feel of driving a vintage car. There are no snazzy, hi-tech, automated car features, but the ride's experience is undeniably classic.
Best Western Sundowner – Well Rounded Accommodation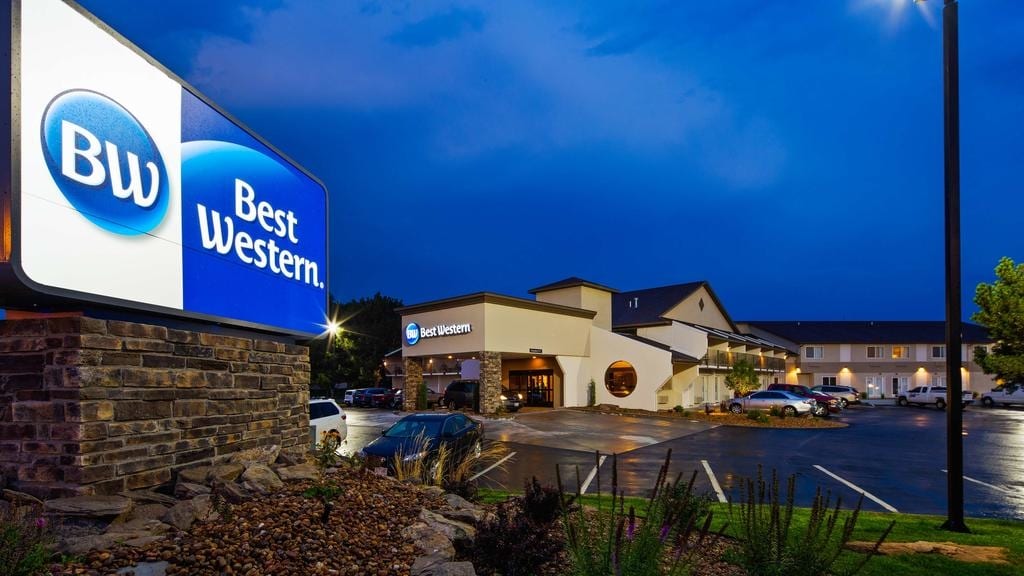 As previously mentioned above, Sterling is the type of place that attracts all kinds of travelers. So, whether you're visiting here for business or for leisure, if you're looking for a pretty well-rounded hotel that has full-suite amenities and reliable hotel experience, then Best Western Sundowner is the choice for you.
The property has 58 smoke-free guestrooms. It's bigger than the first two accommodations above. From the entrance, you'd get a sense of the space with their higher ceilings. These types of ceilings are always a great sign for the property's layout. This usually means the architecture focuses on comfort and functionality.
The rooms lean more on the business-travelers' aesthetic. There are wood and leather themes and the carpet just speaks "We Mean Business." However, this doesn't cramp the space too much. In fact, because of the larger space allocations in the rooms, this just makes it homier. There are natural hues in the room and if you booked for a bigger suite, you'd have a hot tub option in your room, too.
The iconic design of each room is the full functionality. Even for standard suites, Best Western Sundowner makes sure that you'll get that separate sitting area. If you booked a smaller room (which is still bigger in comparison to the previous hotels), you can enjoy the amenities of the hotel.
They have a lounge area that's perfect for relaxing, casual meetings, or watching the game. If you're here for business, they have a two-seater business center with printer and scan features. They have an indoor pool, which is perfect if it's too hot outside, and an outdoor pool.
One of the most beautiful spaces in the hotel is the fitness facility, ironically. This should be the place where people get to sweat it out, but interestingly, the place was thoughtfully designed. It's located at an extended area of the hotel with floor-to-ceiling windows that makes the place bright during the day. They also have beautiful plants placed in the area so it won't feel stuffy as you do your cardio set.
Best Western Sundowner also has a wide open area for BBQs and picnics. So, if you're looking for a place that can fit your staycation goals, book at Best Western.
The Oakwood Inn – Best Value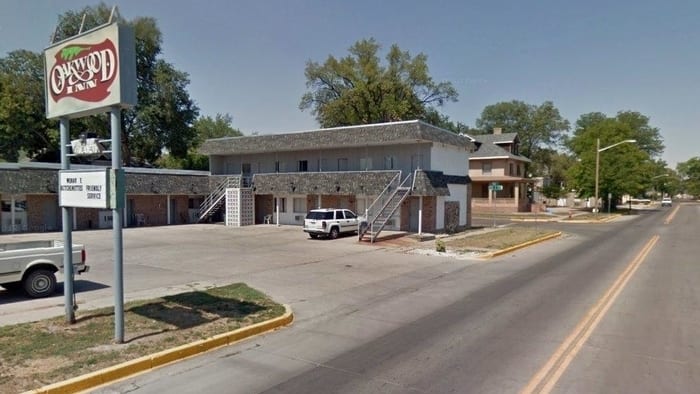 The last on the list is a stunner that's popular for its best value quality. If you're traveling on a budget, and you don't want to splurge on your accommodation, you can book at The Oakwood Inn.
This property is pretty straightforward. The entrance is comparable to traditional motel layouts, with parking spaces in front of the rooms. However, what sets this location apart is the upgrade on the interiors.
The rooms are pretty standard. You have an option for a single or double queen bedroom, which includes a small dining table for two, refrigerator, kitchenette, private bathroom, and small storage. But because of the cool and calming interior design, you'd get a sense of the space being bigger than it is.
Their beds are designed like a floating bed, with bare wood at the bottom part. They also have minimalistic fixtures that don't clutter the room.
Though the property doesn't have free breakfasts, they are very close to the top restaurants in town (about 15 minutes walking distance) like the J & L Cafe, Simkins Parlour, or Santiago's.
For clean and comfortable rooms for almost half the price of the main outlets in town, try the The Oakwood Inn instead.
Thanks for checking out our list of top hotels in Sterling, CO! We hope you enjoy your stay in this City of Living Trees!