Kremmling is a rural Grand County town that acts as a gateway to nature. There are ample hotel choices around town for a reliable night's rest.
It's secluded about an hour north of Silverthorne on US 9, at a fork in the road on Highway 40 about halfway between Steamboat Springs and Winter Park. Kremmling is also known for its beautiful campgrounds and hiking trails, as well as world-class trout fishing and hunting.
The Colorado River runs parallel to Highway 40 on the road east past Hot Sulphur Springs. You can also head south to the Blue River, which follows US 9 north from Silverthorne until it reaches the giant lake just before Kremmling, known as Green Mountain Reservoir.
Probably Kremmling's Best Hotel Accommodations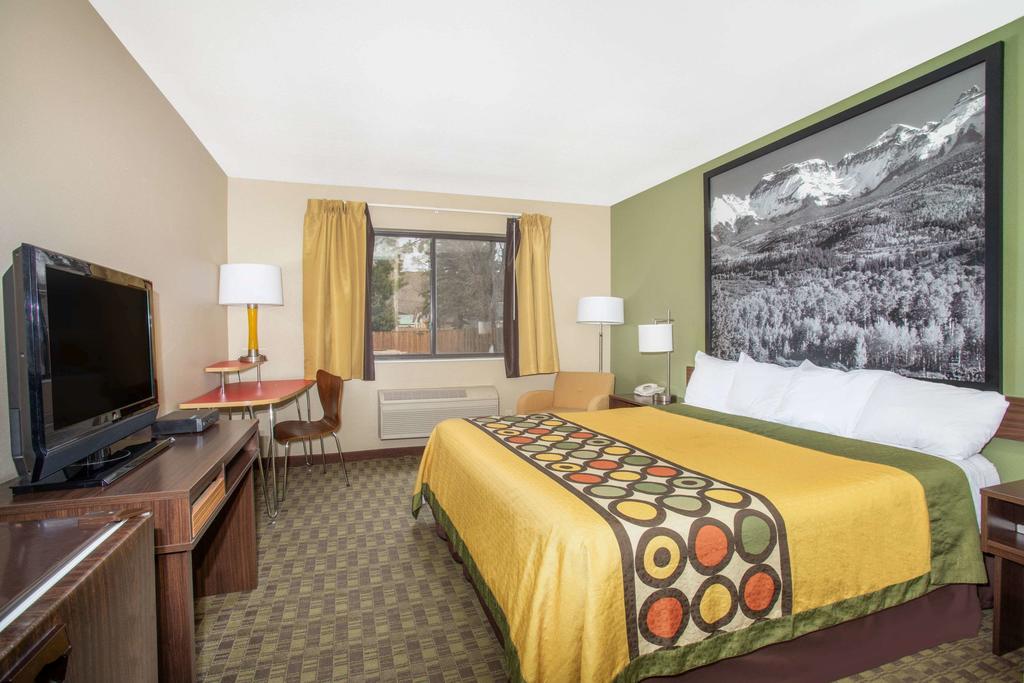 Green Mountain Reservoir is fueled by the Blue River, a tributary of the Colorado River north next to Kremmling. Tourists and locals go here mostly from June to September for camping, boating, and fishing.
The White River National Forest is also waiting to be explored just behind the reservoir. It's full of 4×4 roads, awesome for ATVs and dirt biking. If you continue southwest you'll find the primitive Radium Hot Springs hidden on BLM land on the side of the famous Colorado River.
The other hot spring is just 15 miles to the east, at Hot Sulphur Springs Resort. This is a developed hot spring with more than a dozen pools lining the hillside, open year-round.  There's nature in every direction, with cool towns like Granby and Grand Lake within 30 minutes drive. To plan the perfect Kremmling trip, it's important to choose hotels that fit your preferences, style, and budget.
This section contains referral links. If you click through and take action, we may receive a commission, at no additional cost to you.
Here are our choices for the top hotels in Kremmling, CO, in no particular order:
Super 8 by Wyndham Kremmling – convenient and comfy accommodation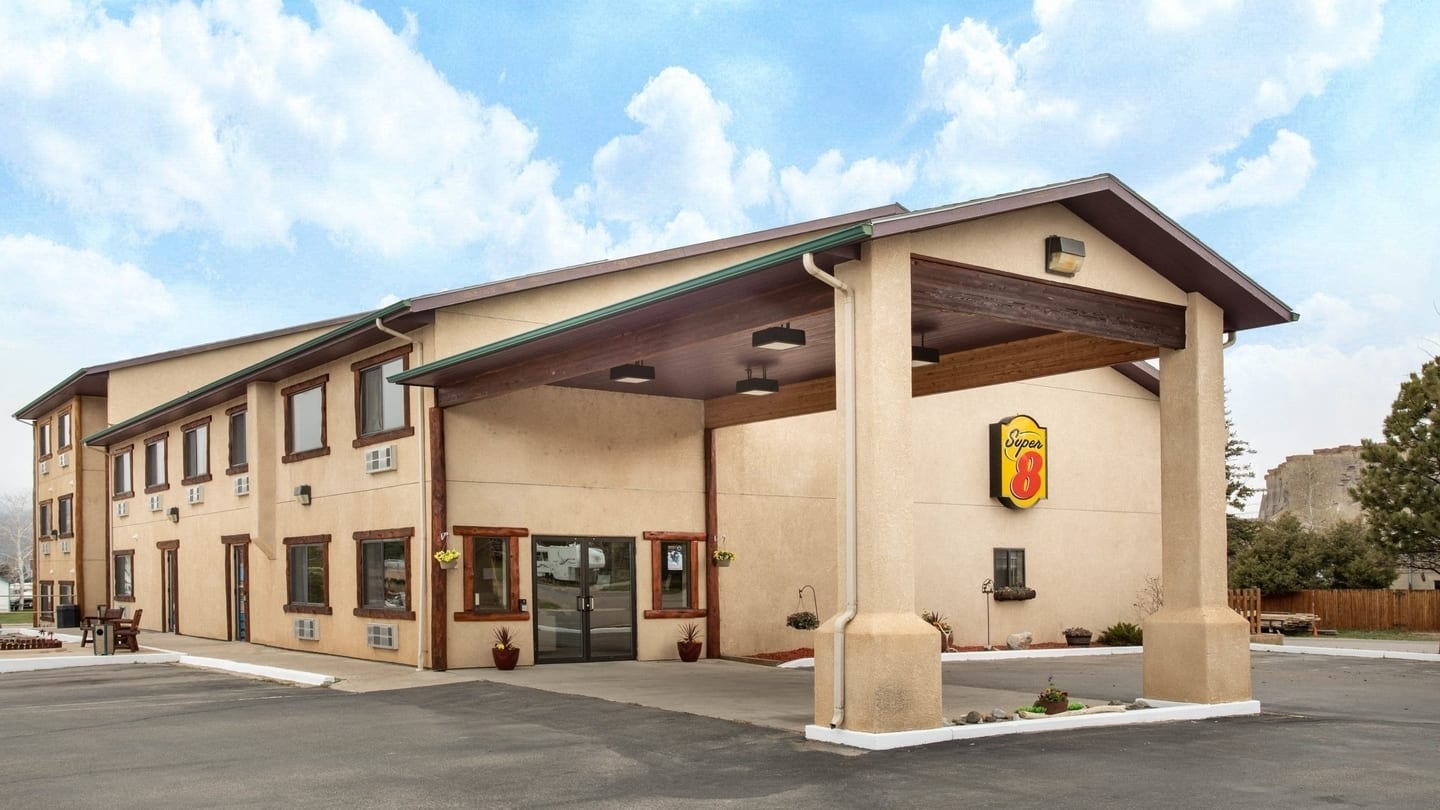 Kremmling is quite near to Steamboat Springs and it's just along Highway 40. The town is popular for those drive-by trips, staying at Super 8 by Wyndham is the perfect choice for you. Located just off CO-9, Super 8 has great accessibility across nearby towns. It also faces the stunning Colorado Mountains and Rabbit Ears Pass.
Since this is part of the popular hotel chain, Wyndham Hotels, this branch follows the high-quality accommodation guidelines of the franchise as well as trained service staff. The rooms are spacious and the color tones are quite lovely. With private bathrooms that have their own bathtubs, each guest can feel very comfortable in the suites.
As for the hotel's design, it's more straightforward and simple. However, the big highlight of previous visitors staying at Super 8 Kremmling is the quality of their experience. Each booking has a free breakfast and WiFi and the rooms are always clean. Their coffees and cocoa drinks are already available at 5 a.m., which is definitely a perk if you're an early bird.
The prices are also very competitive. Since it's very near to Steamboat Springs, most visitors who would pass by both towns would prefer to stay at Super 8 because of the price offered.
Latigo Dude Ranch – world-class guest ranch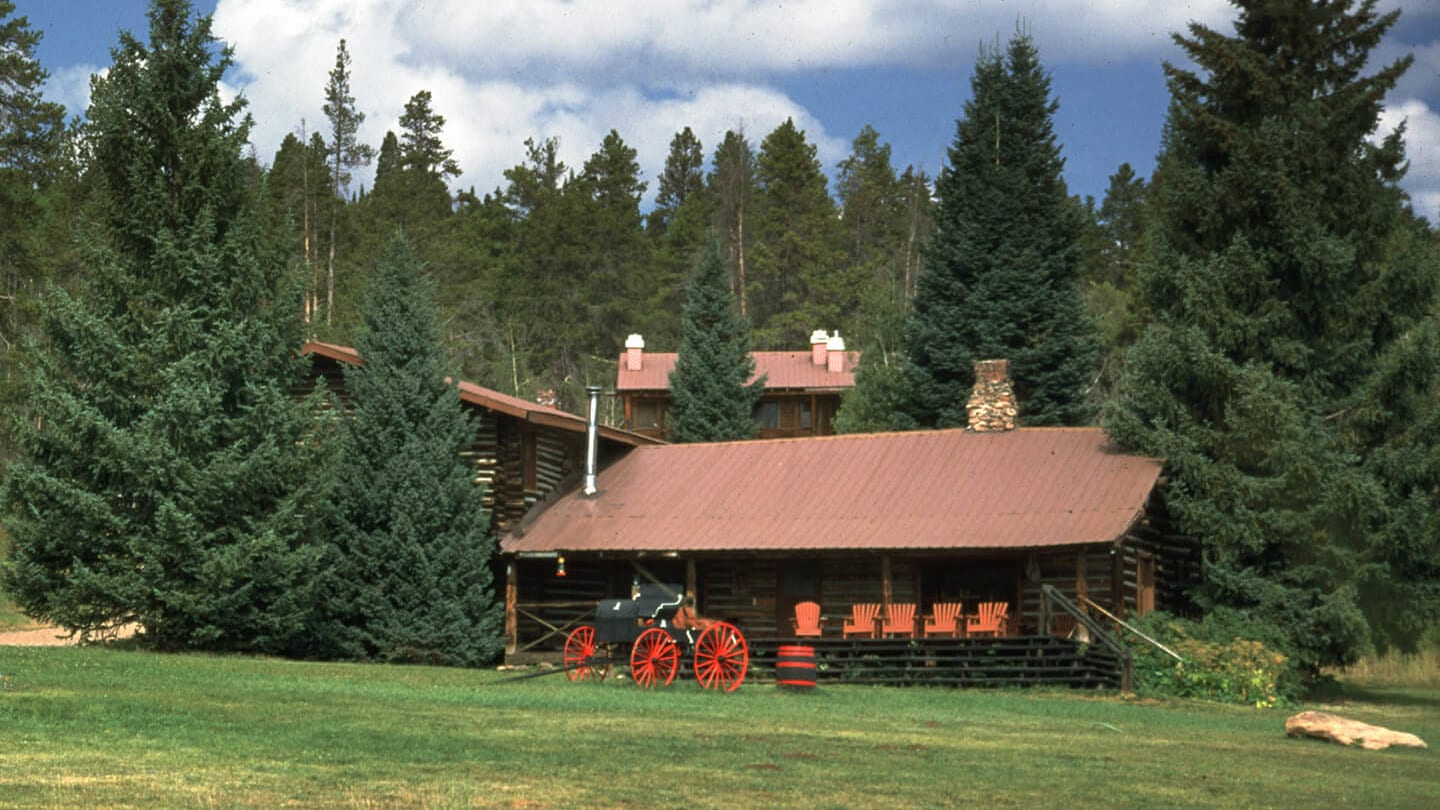 If you're dropping by Kremmling, known for its historic ranching lifestyle over the last century, then staying at Latigo Dude Ranch is the perfect place. It's a full-service ranch accommodation that's been a favorite for tourists and locals.
This grants you that "true western experience," partnered with amazing views, fine food, and expansive riding terrain. The ranch specializes in programs (usually held in summers) that include horseback riding, swimming, fishing, fly fishing instruction, hiking, archery, rifle shooting, and river rafting.
This is the perfect place to be if you want to unwind and get more activities out of your vacation. Though they have more programs planned during summer, they also have exclusive winter activities like the 50 KM XC ski as well as snowshoeing.
Interestingly, Latigo Dude Ranch is also a historic property. Built back in 1918, it was founded as a dude ranch by Frederick Kasdorf, Jr. The owner single-handedly maintained the Main Log Lodge in 1928 and developed the land for the next thirty years. The ranch eventually opened its doors to guests.
The booking at this property is all-inclusive. You can stay at one of their lodges (which offers up to three-bedroom accommodations). Their lodges have these amazing fireplaces, carpeted common rooms, and exquisite room designs that'll make you want to stay for longer.
Even if you're not doing any activity for the day, the entire cabin could bring bliss to your vacation. Take your afternoon coffee or tea on their porches and enjoy a book or two.
The other amazing feature of this location is its gourmet contemporary cuisine. Staying at Latigo Dude Ranch, you won't have to worry about checking your food app for ratings throughout your Kremmling stay. The Latigo Kitchen offers an extensive and hearty menu that's good for everyone.
Even guests with dietary restrictions wouldn't feel left out. Just let the property know ahead of time so they can prepare and plan your meals for you.
Muddy Creek Cabins – quiet cabin in the middle of the woods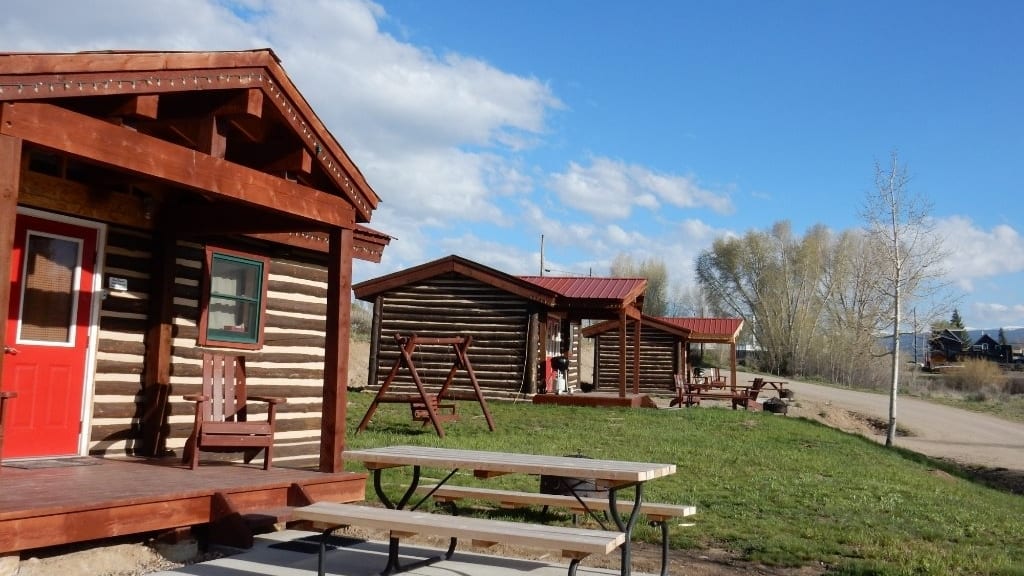 If you ever want to get out of the city and enjoy a tech detox for yourself and your family, then Kremmling is definitely a great place to start. The community has a low-key and charming vibe and the views are absolutely stunning.
One of the accommodations the town prides itself in is the Muddy Creek Cabins. If the Latigo Dude Ranch evokes an elegant, all-in-one lifestyle, Muddy Creek Cabins is more of a comfy, family stay.
Situated at the base of the beautiful Kremmling Cliffs, you'd find a home away from home (only with priceless views all year round). You don't need to worry about missing out on activities because you can check out the public fly fishing places, hiking trails, and skiing attractions at Kremmling.
What makes Muddy Creek Cabins stand out is its simplicity. The cabins are designed with an early 1900s aesthetic. The wooden floors and furniture make the stay much more comfortable. You can go to town and buy some groceries and cook your own homemade meal at night. It's really the country lifestyle you can enjoy.
While the place is located pretty far from town, Muddy Creek's seven cabins have access to satellite TV, Internet, and a kitchenette. There are smaller cabins and larger ones, which would be perfect for families and groups. There's also an accessible cabin.
In the summer, you can enjoy the beautiful landscapes that are literally surrounding the cabins. On the other hand, the winter view is a beautiful landscape of snow which you can enjoy even more with a campfire.
The Hotel Eastin – charming boutique inn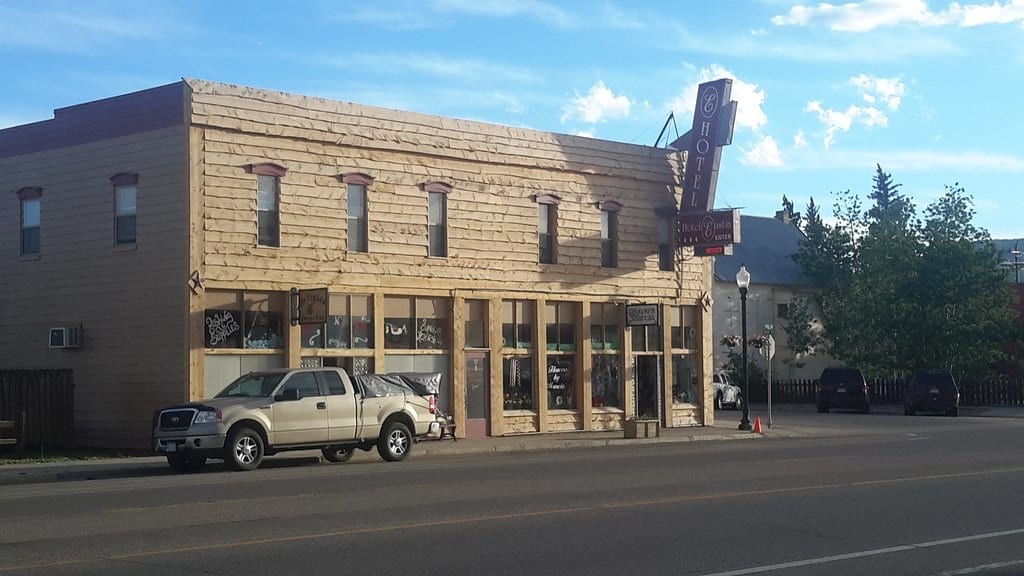 It's no wonder why The Hotel Eastin has been topping the charts of travel review sites for years. This historic property was built back In 1906 and during those times, it was considered the first brick and mortar property in town. The lower level used to be a plant for Kremmling Bottling Works, while the upper level (which only had eight rooms back then) had been a boarding house.
The building was sold to another proprietor Miss Kienholz in 1914. The building had been passed on again to the Eastin's in 1933 and it was the family who built it to become a hotel. They added 20 more rooms and extended the wings of the property. Now, with a total of 28 rooms, The Hotel Eastin features uniquely themed rooms for all of its guests.
Depending on your preference and budget, you can stay in their Western Rooms, which have a private bath and TV. They also have the Tribute Rooms based on a local theme or a person. This series has a bigger space and more in-room amenities like a refrigerator and microwave.
For lower budgets, they have Standard Rooms and Boarding House Rooms. However, if you're looking to really save, but still experience the highly-rated Hotel Eastin accommodation, you can check out their Pioneer Wing Rooms, located on the first floor. They are minimally furnished, with WiFi, and shared a hall bath.
Allington Inn and Suites of Kremmling – amazing mountain views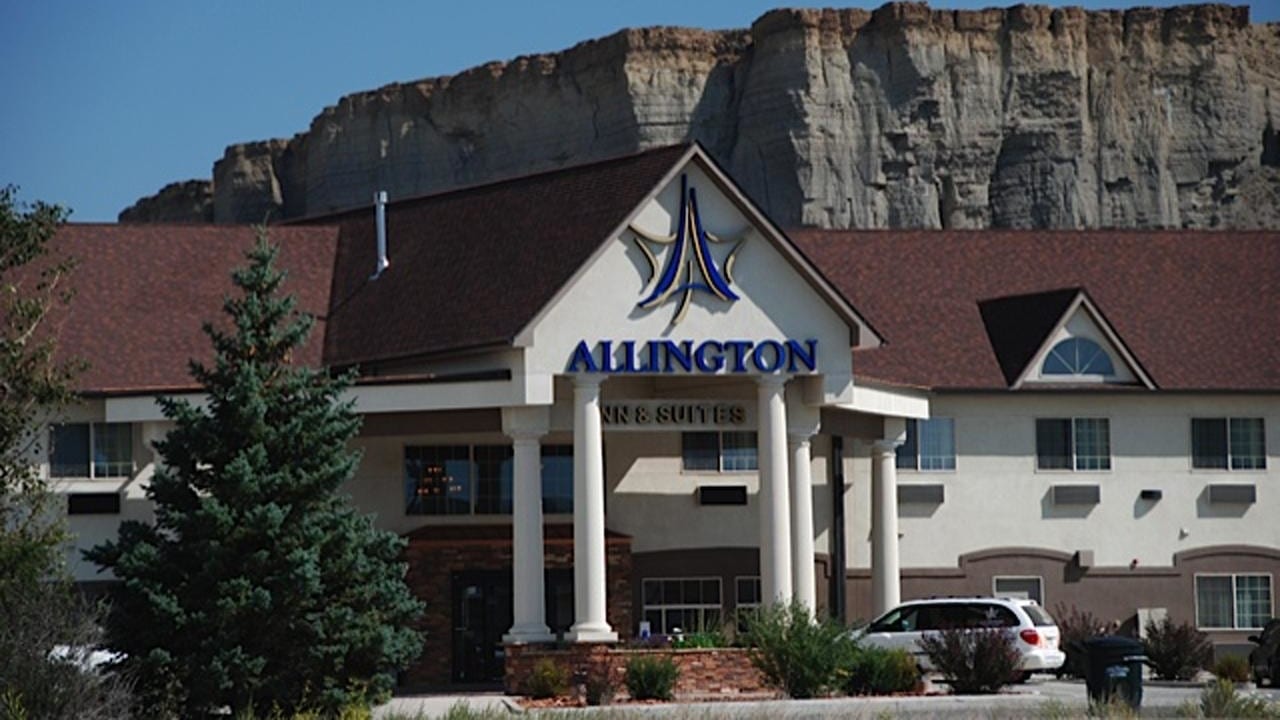 Meanwhile, if you're not really into themed rooms and historic sites, you can check out Allington Inn and Suites of Kremmling. This property leans more on the modern style in the hospitality business.
Perfectly located at the bottom of Kremmling Cliffs, you can enjoy breathtaking sceneries every morning, while still getting the amenities you will need for your trip. You don't really need to travel too far if you want to explore the outdoors. From your room, you can also enjoy the amazing views of the northern part of the Rocky Mountains.
Known for being the "Sportsman's Paradise," Kremmling's visitors usually stay at Allington Inn and Suites during summer and spring for activities like hunting, fishing, off-roading, and rafting. During winter, snowmobiles and mountain biking are the guests' common choices.
The property is a good choice for any traveler. Whether you're here for business or leisure, Allington Inn & Suites is the "most modern Kremmling" hotel. They have conference rooms, a fitness center, an indoor pool, and function halls.
The beautiful two-story property features comfortable and spacious suites and rooms. They also have a complimentary breakfast, daily housekeeping, laundry services, and pet-friendly rooms.
Make your way to this sportsman's paradise soon. Thanks for checking out our list of top Kremmling hotel accommodations!