Centered around its charming Olde Town, Arvada is one of Colorado's favorite suburbs. It provides a clean, well connected community, which boasts some of the Mile High Metro's top hotels for convenience and affordability.
Thanks to its ideal Front Range location, Arvada makes a great base for your next Colorado vacation. The entire metropolitan area is accessed relatively fast, and the Rockies are less than 15 minutes west of town. The area boasts many year round attractions, from theatre to museums, and plenty of green public space to play on. We've picked a few of the best hotels and vacation rentals for you to consider in your stay in Arvada.
Probably Arvada's Best Hotel Accommodations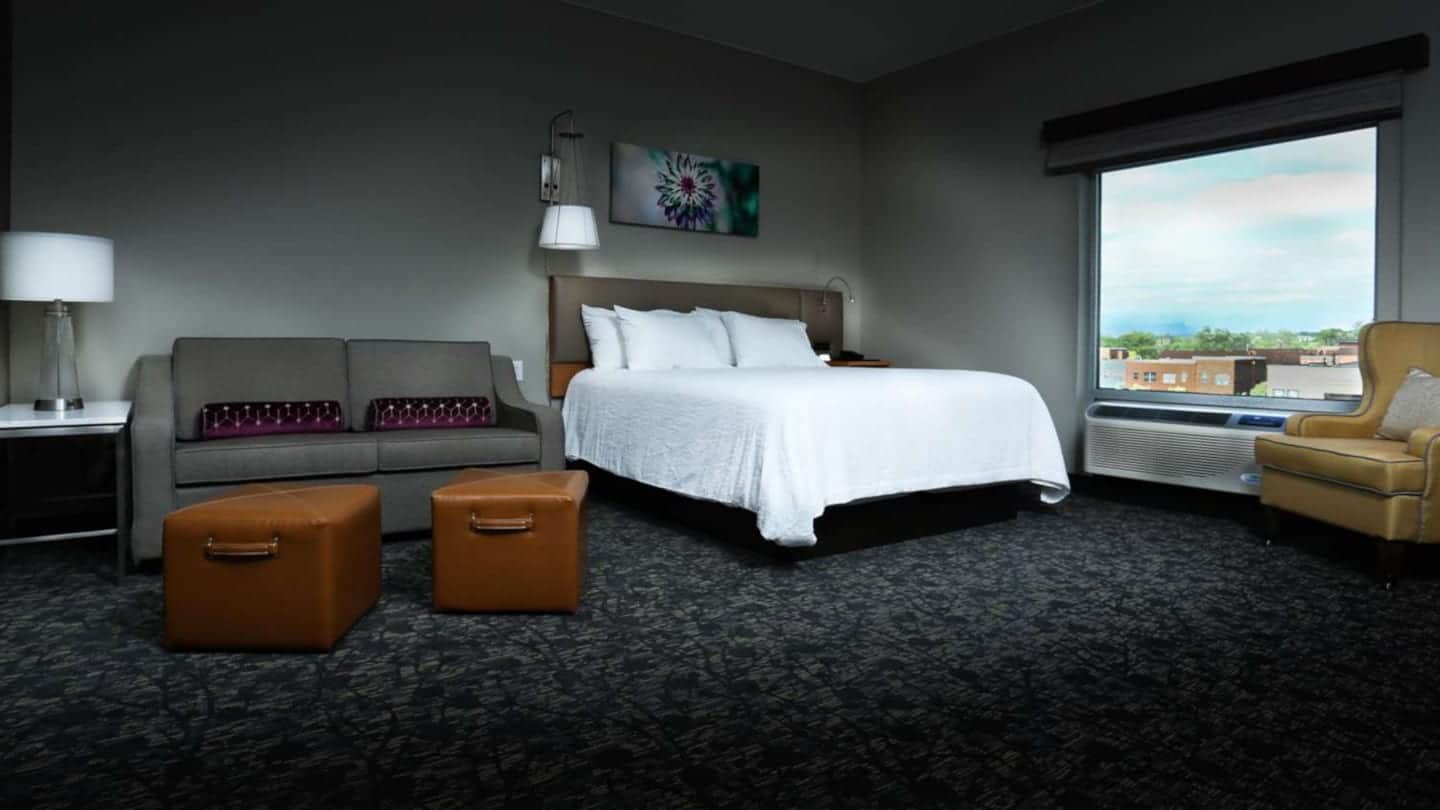 Although Arvada may lack the pizazz of staying in downtown Denver, you'll have fast access to the city on board the RTD Light Trail. You're also that much closer to the Rocky Mountains and nature, being situated to the west of the capital. Enjoy local hiking on the Two Ponds Trail. It's located within the 73-acre Two Ponds National Wildlife Refuge. This unique park boasts wetland and upland habits, and plays host to a variety of native wildlife. It's free and open year round.
Located in between Denver suburbs, Arvada's charm is unforgettable. From the unique Arvada Center for the Arts and Humanities, where they host local performances all year round, to the booming restaurant community, you'll find yourself truly at home in this part of Colorado. It's easy to access the attractions in Golden too, bordering Arvada to the west. Choose from affordable home rentals, reliable chain hotels and special bed and breakfasts.
This section contains referral links. If you click through and take action, we may receive a commission, at no additional cost to you. 
Here's our choices for the top hotels in Arvada, CO, in no particular order:
Hilton Garden Inn Arvada Denver – heart of historic Olde Town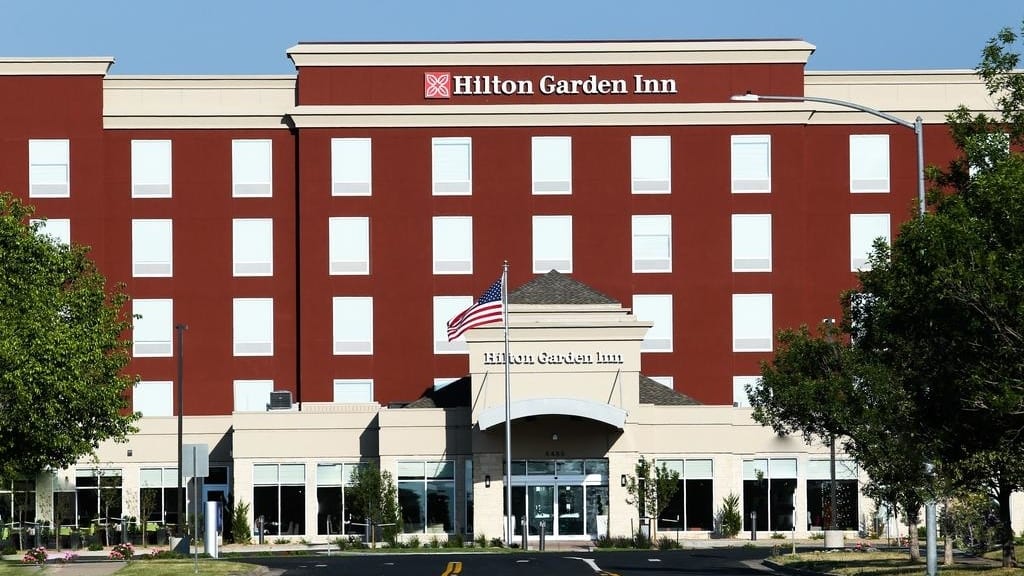 Arvada has a lot of history during Colorado's pioneering decades. Because of Arvada's location, it has been a part of the growing gold rush community back in the day. That's why the Olde Town is very important for the community. Staying at Arvada, you'd discover the charm of the local community. Whether it's the entertainment, the fine cuisine, or their agriculture, you'd never run out of fun things to do in Arvada and in Olde Town.
If the center of your trip is the local community itself, then Hilton Garden Inn is perfect for you. Just walking distance away from the heart of town, the hotel boasts of thoughtful amenities that will liven up your stay. They have WiFi, microwave, mini fridge, and Keurig coffeemaker for the suites. They also have this unique Garden Sleeper Plush Mattress System bed to make your sleep even more comfortable. In the higher-level suites, guests can even enjoy a priceless view of the Rocky Mountains, which would be a great experience as you start your day.
The interiors of the hotel are quite modern and vibrant. A play of colors makes it interesting, but there are classical foundations to the design as well. One example is the plugs beside your bed, which is very helpful if you are relaxing and you want to keep your smartphones or laptops at bay. The smart compartments also make it easy for you to store and retrieve your belongings.
They have a 24/7 front desk so whether you're running late or checking in earlier, you know that you're in good hands. Aside from the in-hotel amenities and features, what makes Hilton Garden Inn one of the top choices for the town is its proximity to the main downtown. It's so easy to just shop, have a coffee in the afternoon, take a bath to refresh before dinner, and dine out again. It's as if you're actually living in Arvada as you find yourself becoming more familiar with the town's local charm.
The Arvada Dragonfly – Victorian boutique lodging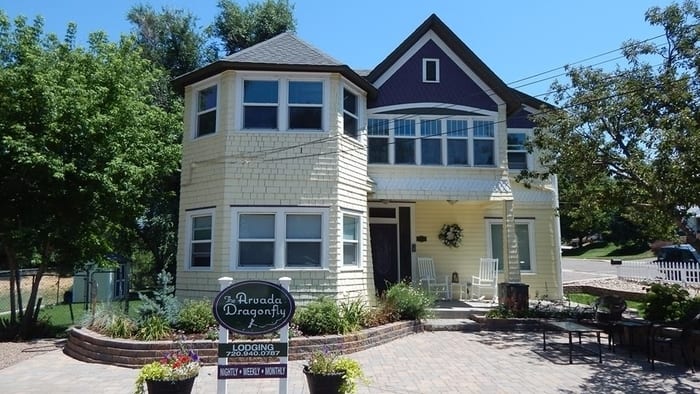 Arvada has a unique history and if you want to have that feeling of reliving the rich past of the town, you can check out one of the Victorian lodgings in town.
Whether you are traveling solo or visiting with a large group (family or friends), The Arvada Dragonfly is perfect for those who would need (or want) to have a full house as an accommodation. This series of properties specialize in this unique home experience. Instead of booking a hotel room for a night, you can get really comfortable with having an entire house for yourself.
At present, there are three apartment lodgings available in The Arvada Dragonfly: The Pearl, The Garden, and The Hummingbird. The Arvada Dragonfly has special rates for weekly or monthly stays.
The Pearl is a one-bedroom apartment which has recently been renovated. This is perfect for an individual, couple or business traveler, who would prefer to have a fully equipped accommodation that's more comfortable and homey. The Pearl can accommodate up to three people, and it has a queen bed and a sleeper sofa. Of course, the kitchen is fully equipped. Since this is a property within the main suburbs of Arvada, you really feel like you're one with the community.
The Garden is bigger, with two bedrooms. It can accommodate up to five people, and it has two queen beds and a sleeper sofa. This apartment has a more spacious living room, which is perfect for bonding activities and entertaining. There's a desk in the hallway, which can work as a work station if you're traveling for business. Outside, there's a beautiful table and chairs at the patio where you can enjoy a beautiful tea in the afternoon or an intimate dinner date.
The last is The Hummingbird, which is also a one-bedroom apartment. The difference with this one is it's a lot more spacious than The Pearl. The Hummingbird is located on the upper level of the property so it's not advisable for those who have physical limitations in climbing steep stairs.
5900 Olde Wadsworth Blvd, Arvada, CO 80003 | 720-940-0787
Check prices, availability or book The Arvada Dragonfly
Savannah Suites – affordable accommodation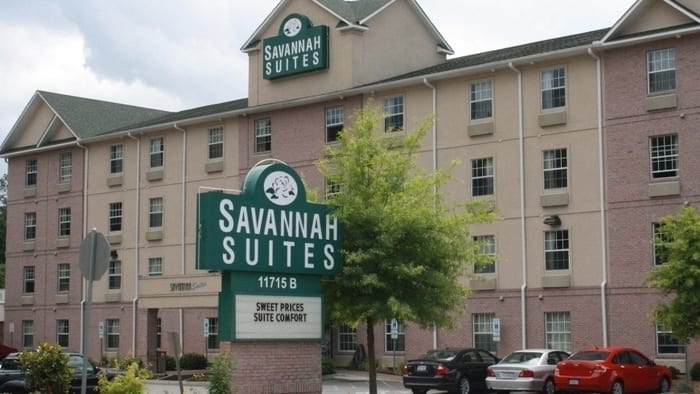 If you're in town to enjoy the lively and vibrant action in town and you don't want to break the bank by choosing a fancy accommodation, then Savannah Suites is the perfect choice for you. The inn is simple and straightforward. They have amenities you may need for your stay including laundry and fitness room.
This two-level property has a variety of options when it comes to room accommodation. You can choose from one queen, one king, or double beds. The rooms are relatively spacious and comfortable. They even have fully-equipped kitchens in every room. The kitchens include a microwave, coffee maker, fridge, basic cookware, silverware, and glasses. Buying your groceries is also a breeze since there's a store just across the street.
If you're in doubt about the next places to see in Arvada, you can reach out to the inn's amazing staff and they'll be able to give you great suggestions on what's best around town.
The inn is also the top choice of those who are staying for longer terms. You don't have to worry about power outages or water running out. Savannah Suites may not be as flashy as the other pricier options in town, but it's reasonably priced and reliable.
6455 Sheridan Boulevard, Arvada, CO 80003 | 720-889-2111
Check prices, availability or book Savannah Suites
Thanks for checking our our list of top hotels in Arvada! Explore the fun suburban town of Arvada soon!