Discover the magnificence of the North Park Valley! Walden's charming alpine location secluded in North Central Colorado boasts the Great Outdoors at your fingertips. There's an ample amount of cozy and comfortable hotels to delight Jackson County explorers.
It's the perfect destination for recreational travel, and you'd find a unique blend of country and suburban feel in the town's community. In Walden, CO there are a few blocks of businesses to stroll on its historic main street. This region of Colorado boasts 1/3 of the state's moose population, thanks to its high woodsy and marshy terrain.
Probably Walden's Best Hotel Accommodations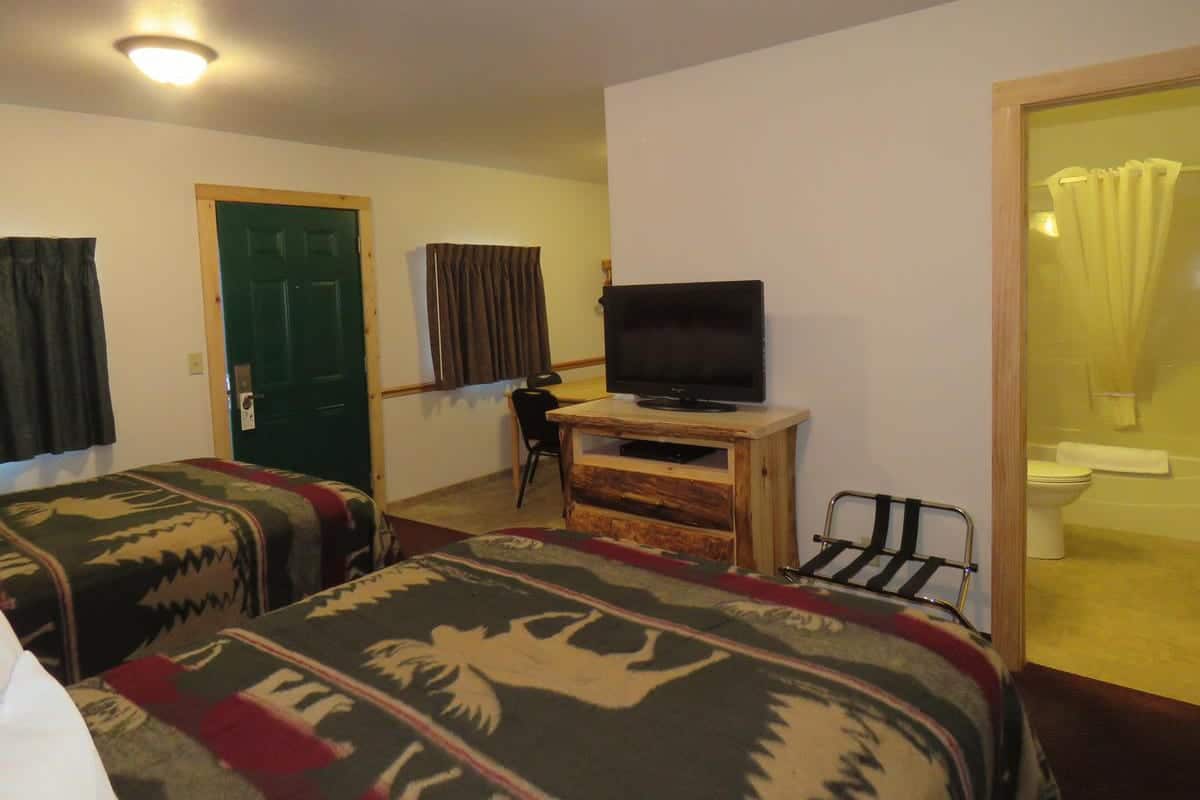 Most visitors to Walden come for its vast Rocky Mountain wilderness in all directions. The North Park basin is surrounded by snowcapped peaks with lush greens of the central valley. Walden's numerous scenic routes explore terrain that reaches up to 12,000 feet. Venture over the high-clearance 4×4 Buffalo Pass to Steamboat Springs, wether and vehicle pending. Before setting out on your days adventure's stop by the North Park Pioneer Museum to appreciate the town's heritage.
The largest state park in Colorado, State Forest is one of the best attractions in town. You can camp, fish, hike, bike, wakeless boat and go 4x4ing here. Additional hiking and an auto tour can be found at Arapaho Wildlife Refuge, as well as an additional chance to see a moose. Since the town is the perfect hideaway for you to retreat and relax, you'll find various options for lodging including camping.
This section contains referral links. If you click through and take action, we may receive a commission, at no additional cost to you. 
Here are our choices for the top hotels in Walden, CO, in no particular order:
North Park Inn and Suites – 2-Star Hotel Accommodation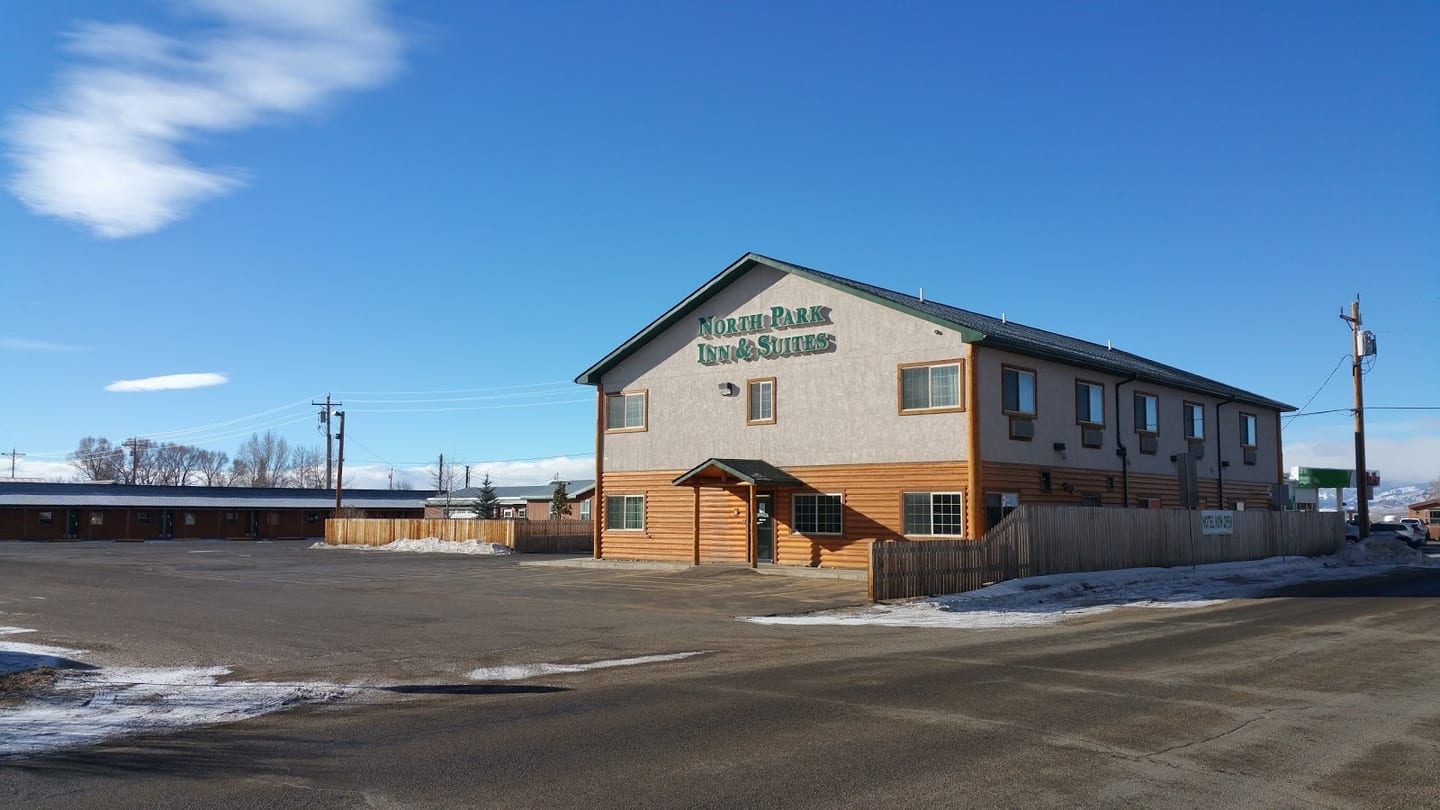 The town of Walden is quite small, but it's diverse considering that it's located at the central valley of North Park. If you're looking to book a newly built lodging, then North Park Inn and Suites is the best place for you.
The owners had just recently launched North Park Inn and Suites, but it has already become the Top 2 accommodation in Walden (according to TripAdvisor). They have 18 brand new rooms, with new pillow-top beds, 32-inch flat screen TVs, fridge, microwave, in-room coffee, custom log furniture, air conditioning, inside hot tub room, WiFi, bus parking, and even boat parking.
Amongst the rooms, three of these are the deluxe accommodations with 3 full kitchens. The others still have kitchens but no microwave.
If you are traveling with families and friends, you can also opt for their cabin experience that has 2 bedrooms, a full kitchen, and a welcoming living room. The other amazing thing about staying in North Park Inn and Suites is that each room and cabin has their own temperature control. Unlike other hotels and motels where there's uniform temperature all over the property, you can turn yours down if it goes too chilly during the winter season.
The hotel doesn't have a pool, room service, or fitness center, but the central feature of the property is their lodging rooms and cabins. The point of staying at the hotel is to have a comfortable, relaxing, and safe place to stay while you explore the different parts of town.
Chedsey Motel – Affordable Walden Accommodation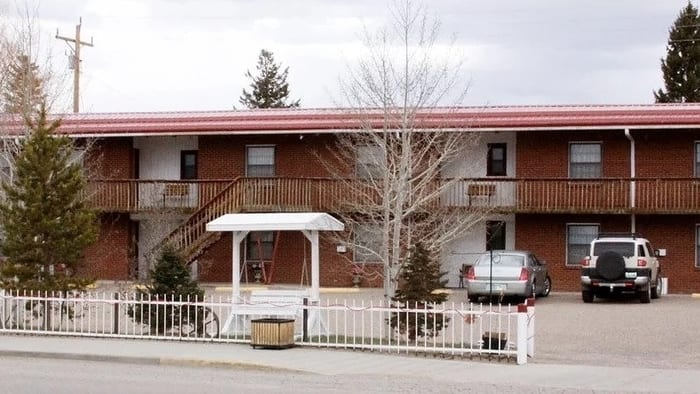 The Chedsey Motel features clean, comfortable and unique rooms. Built back in the 1950s, you'd be surprised to see how well-maintained the motel is.
The owners have also updated the room and the amenities like the flat screen TVs. You will also have access to their hot tub. Every room has its own microwave and small refrigerator. As for smoking rooms, they have allotted rooms for that as well as certain rooms for those traveling with pets.
The friendly staff is also the bread and butter of Chedsey Motel. Previous guests have praised how friendly and accommodating the staff are. Though the motel is no. as fancy as other, the owner is kind and helpful to their guests. Just as one former guest noted, "Small town, small town price, HUGE satisfaction."
Staying at Walden doesn't have to be fancy because the town itself is the treat.
537 Main St, Walden, CO 80480 | 970-723-8201
Check prices, availability or book Chedsey Motel
Antlers Inn – Frontier Craftsmanship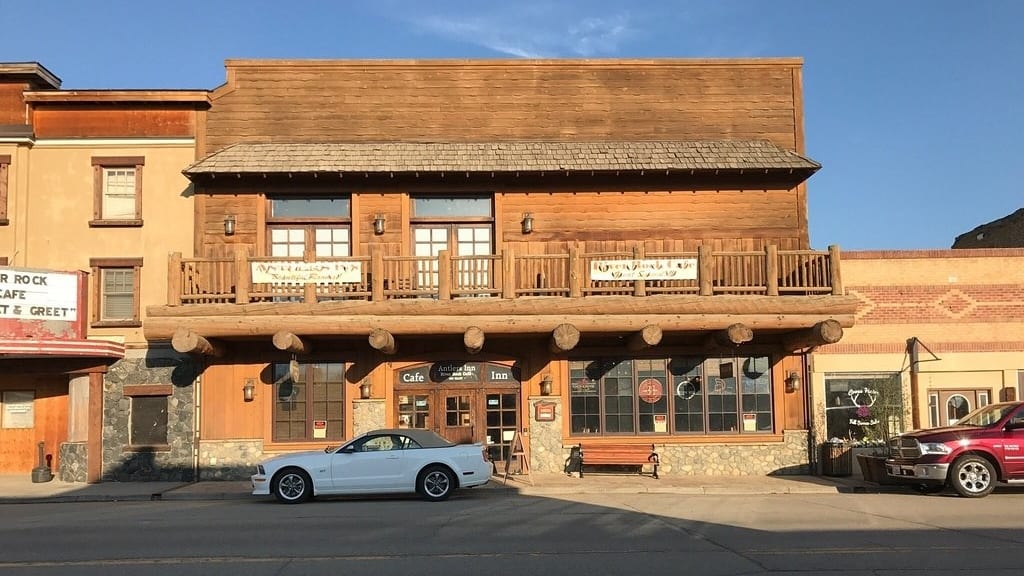 The last but certainly not the least is Antlers Inn. The top accommodation in town has been receiving accolades and high ratings from previous guests, and there's a good reason for it.
This accommodation features "frontier craftsmanship" that "joins hand and hand [sic] with the comfort of modern living." The rustic accommodation has a lot of impeccable woodwork that will make your stay so much more interesting. Since there are not too many accommodations in Walden, Antlers Inn is definitely a pleasant surprise.
Though this accommodation features top amenities and interiors, they have a lot of lodging options that will fit your budget. They have standard rooms that have a single queen to king rooms. They also have Majestic Suites.
If you're also into Old Colorado History, just seeing the facade of the inn would make you jump for excitement.
460 Main St, Walden, CO 80480 | 970-723-8690
Check prices, availability or book Antlers Inn
Take a trip back to the old mining age of Colorado and enjoy the quaint town of Walden! Thanks for checking out our list of top hotel accommodations in Walden.