From in and around Castle Rock, Colorado you'll find plenty of unique things to do and local spots to adventure. This Douglas County town prides itself on its seclusion from the bustle of the big cities, yet its convenient location between the state's two largest metros.
With plenty of shopping, dining, and accommodations, Castle Rock makes a terrific basecamp for exploring the front range. It provides easy day trip access to Denver to the north and Colorado Springs to the south. Explore the historic downtown area, hike up the iconic hill, or hit the outlets for fun anytime in Castle Rock.
Year-round
With an elevation of 6,224 feet, Castle Rock resides about a thousand feet high than Denver. It boasts a lot of sunny days to get out and experiences its attractions all year long.
Castlewood Canyon State Park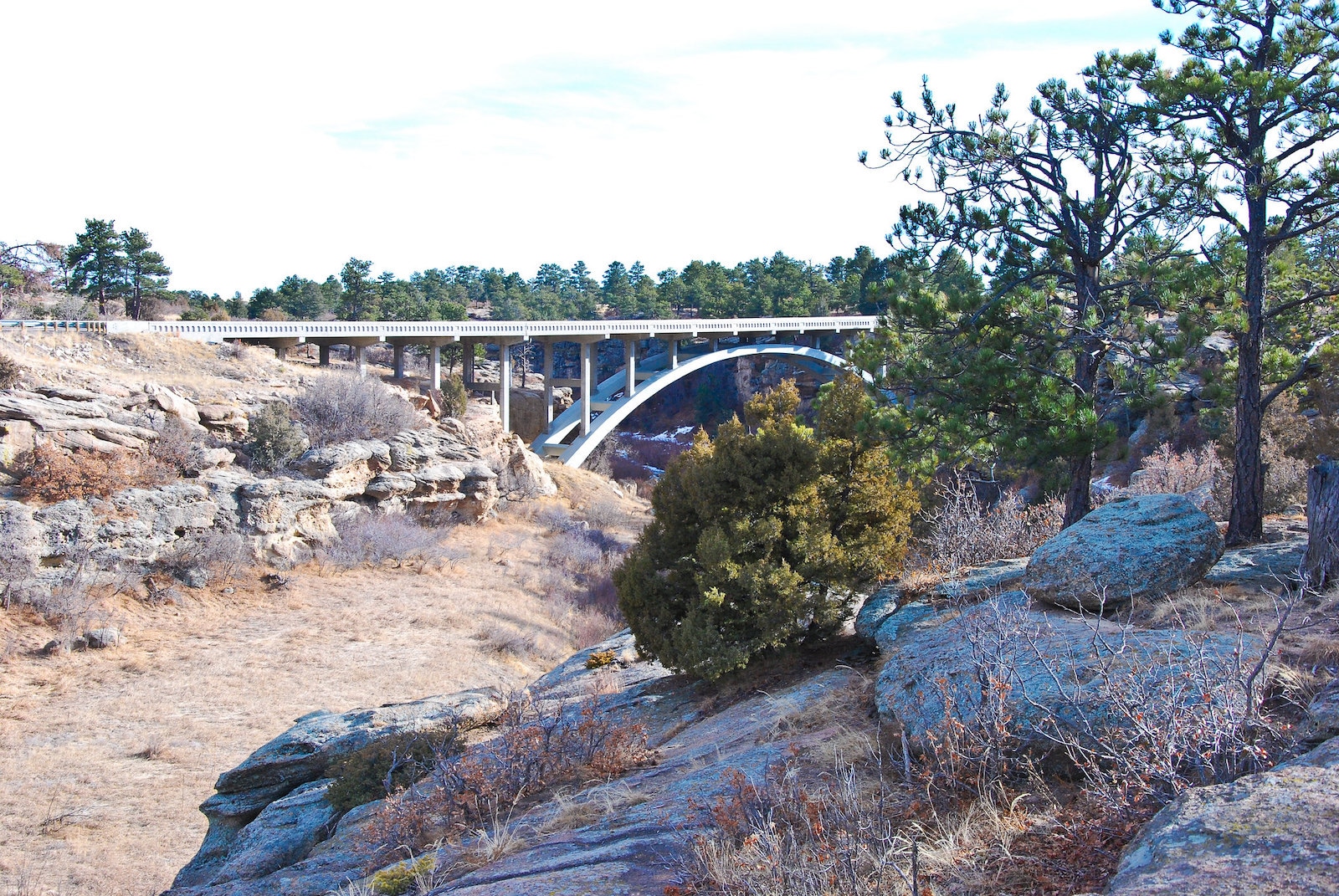 Situated east of town on the edge of Colorado's vast plains, Castlewood Canyon is a beautiful state park that is popular among hikers, birdwatchers, and rock climbers. The park can be accessed from the east or west, but the two sides do not connect via road.
The visitor center and many of the trails are located near the east entrance off State Highway 83, while the western entrance is more usually frequented by rock climbers.
Castlewood Canyon is home to a number of trails ranging in length from .5 to 4 miles, so visitors of all capabilities can enjoy a hike. Climbers should consider purchasing a detailed climbing guide at the Visitor Center before setting off. Most of the park is dog-friendly, but all pets must remain on a leash at all times. There is no camping at Castlewood Canyon, but the park is open year-round from sunrise to sunset.
Miller Activity Complex
Spanning over 64,000 square feet, the Miller Activity Complex is an expansive recreation facility located within Philip S. Miller Park. The perfect way to spend a day or afternoon, the complex is home to a huge number of facilities including a lap pool, indoor fields, leisure pool, and even batting cages and trampolines.
Admission to the MAC includes most activities, but there is an additional fee for the trampolines and batting cages.
Children of all ages are welcome, but visitors 11 years and younger must be with a guardian at all times. For those visiting with children, be sure to check out the large play structure that contains a 23-foot slide. To get in a good workout, consider swimming laps, visiting the functional fitness space, or enrolling in one of the facility's fitness classes.
Outlets at Castle Rock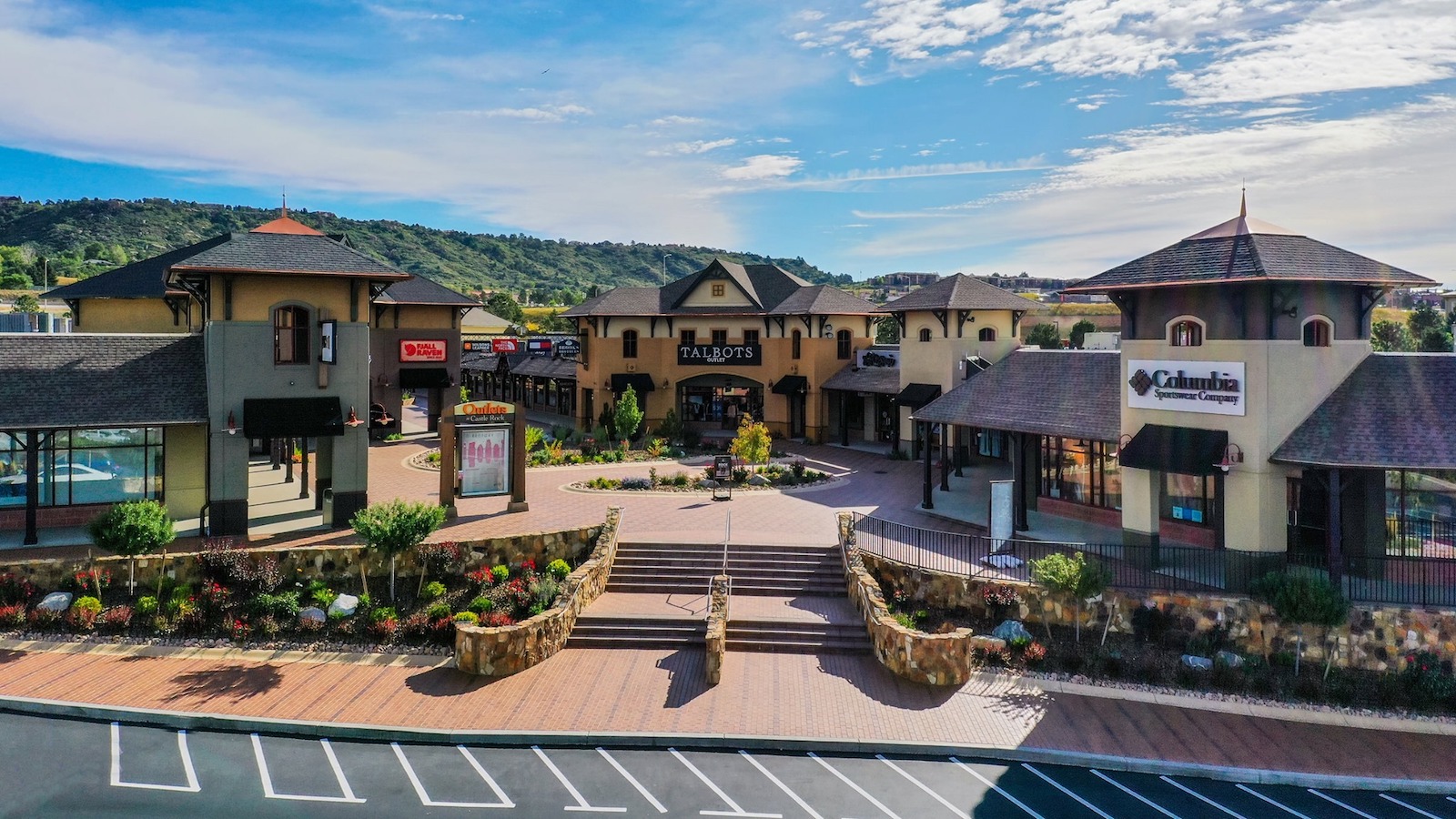 Located directly off of I-25, the Outlets at Castle Rock feature over 100 stores selling heavily discounted goods. With the largest open-air outlets in Colorado, visitors can shop for popular brands like Adidas, Calvin Klein, J. Crew, and much more. After shopping, stop by the food court, Auntie Anne's, or Qdoba for a bite to eat.
Before visiting, consider signing up for Castle Rock's Elite Savings Passbook. Full of coupons and available as a PDF, this is a good way to save a little extra on the stores' already discounted items.
Hike up to Castle Rock
At only 0.7 miles one-way, the hike to Castle Rock's namesake rock formation should definitely be on all visitors' itineraries. The trail is located within Rock Park, and it has 370 feet of elevation gain. The trail makes a loop, and the total length is 1.5 miles. Bikes are prohibited on the trail, but leashed dogs are permitted.
From the trail's high point at the base of Castle Rock, visitors are greeted with panoramic views reaching as far as Pikes Peak. The walk is short, but the uneven and steep terrain makes it moderately difficult. Portable restrooms are available at the trailhead, and overflow parking is available at Castle North Park.
Castle Rock Historical Society & Museum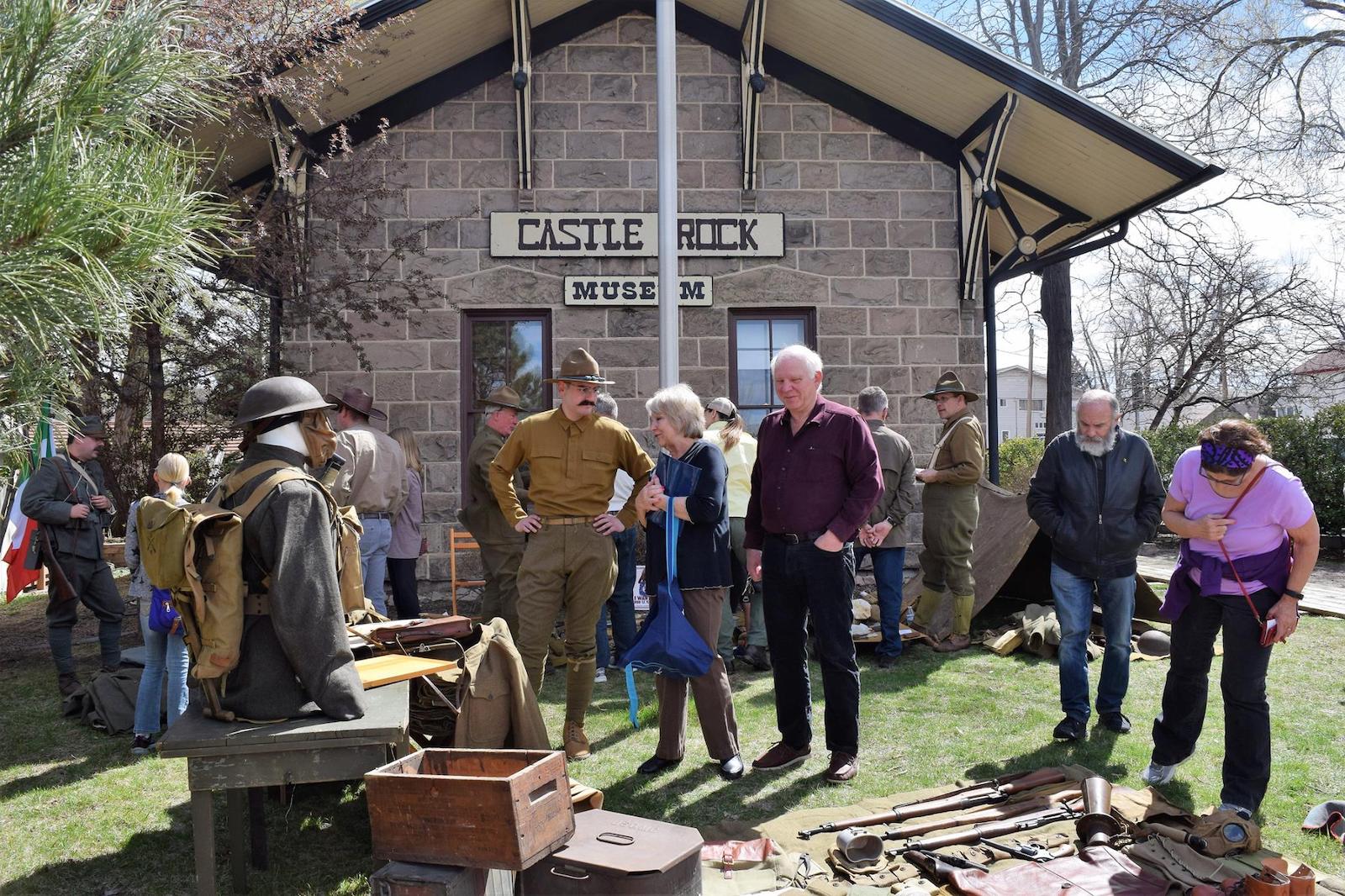 Housed in a historical depot for the Denver & Rio Grande Railroad that was constructed in 1875, the Castle Rock Museum is dedicated to preserving and exhibiting the rich history of Castle Rock and the surrounding areas. Permanent exhibits include one dedicated to the type of stone that built much of Castle Rock's earliest buildings. There's also one describing the history of the Continental Divide Raceway.
Admission is free, and the museum is open Wednesday through Saturday each week.
Sandstone Ranch Open Space in Larkspur
Situated south of town in Larkspur, Sandstone Ranch is a 2,083-acre open space that features beautiful pastures dotted with bright sandstone formations. Visitors can explore the space on 12 miles of trails that are open to hikers, bikers, and horseback riders.
At 3.7 miles, the Sandstone Meadow Trail Loop is a good choice for hikers, and there's even an option to add more mileage by extending the trip towards the park's scenic Ranch Overlook.
The park is open from sunrise to sunset, and visitors can find portable restrooms at the trailhead. There is little shade, so be sure to bring adequate water and sun protection. Wildlife viewing is a popular activity, and lucky visitors have the chance to see deer, elk, black bears, and even mountain lions and rattlesnakes.
Challenge Hill at Philip S Miller Park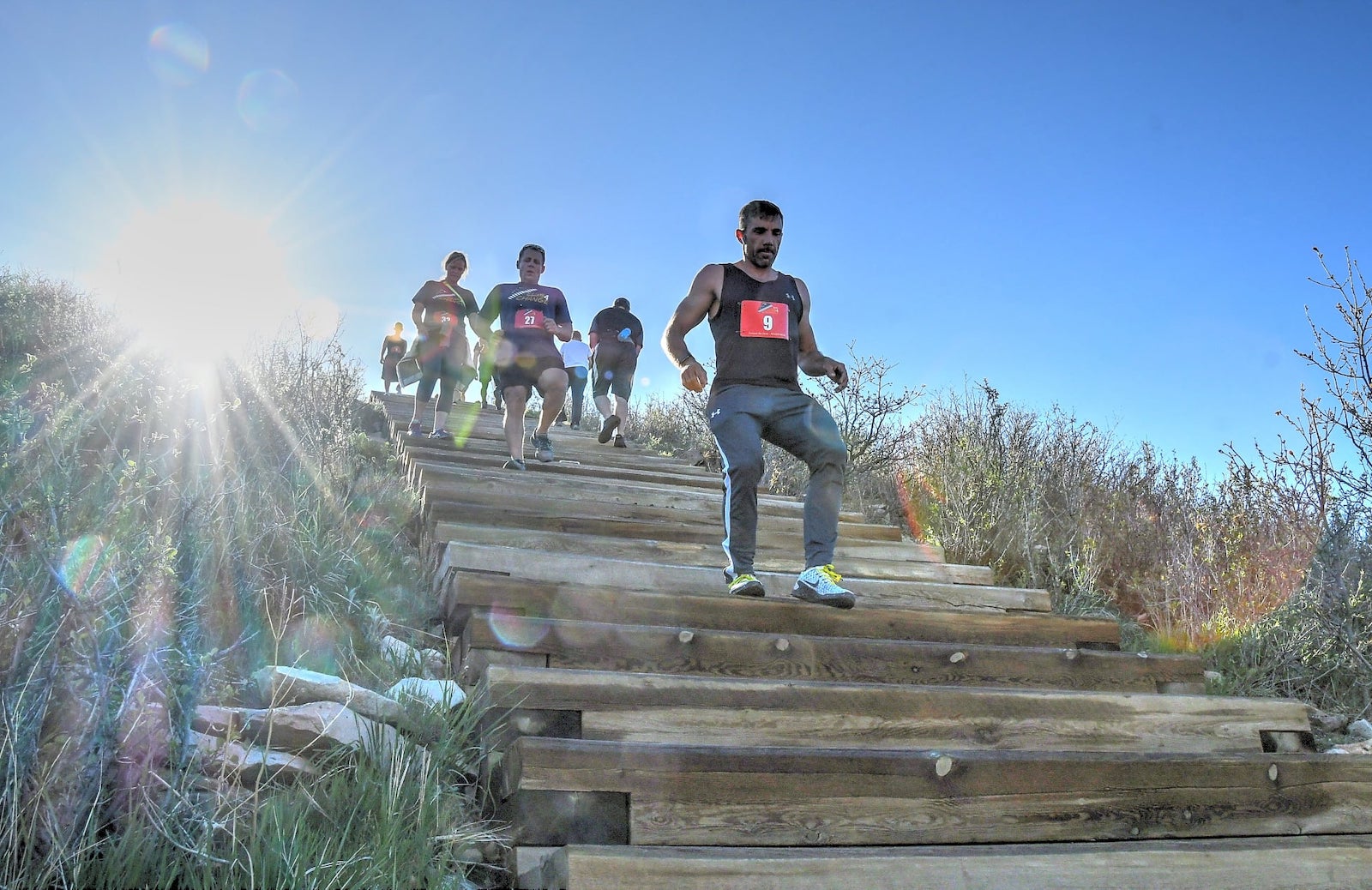 Philip S. Miller Park spans 300 acres and features an amphitheater, playground, event center, and 8 miles of interconnected trails. Part of the trail system is Challenge Hill, a smaller but still impressive version of Manitou's famous incline.
Comprised of 200 steps that bring visitors 178 feet up, this tough but worthwhile feat offers stunning views of Castle Rock and the Front Range from the top. All ages are welcome on Challenge Hill, but bikes and dogs are not permitted.
Visitors traveling with children should be sure to check out the park's large Adventure Playground, which is home to a 40-foot slide and plenty of play equipment. The park also has athletic fields, picnic pavilions, and even a splash pad and outdoor fireplace to help visitors stay comfortable year-round.
The EDGE Ziplines & Adventures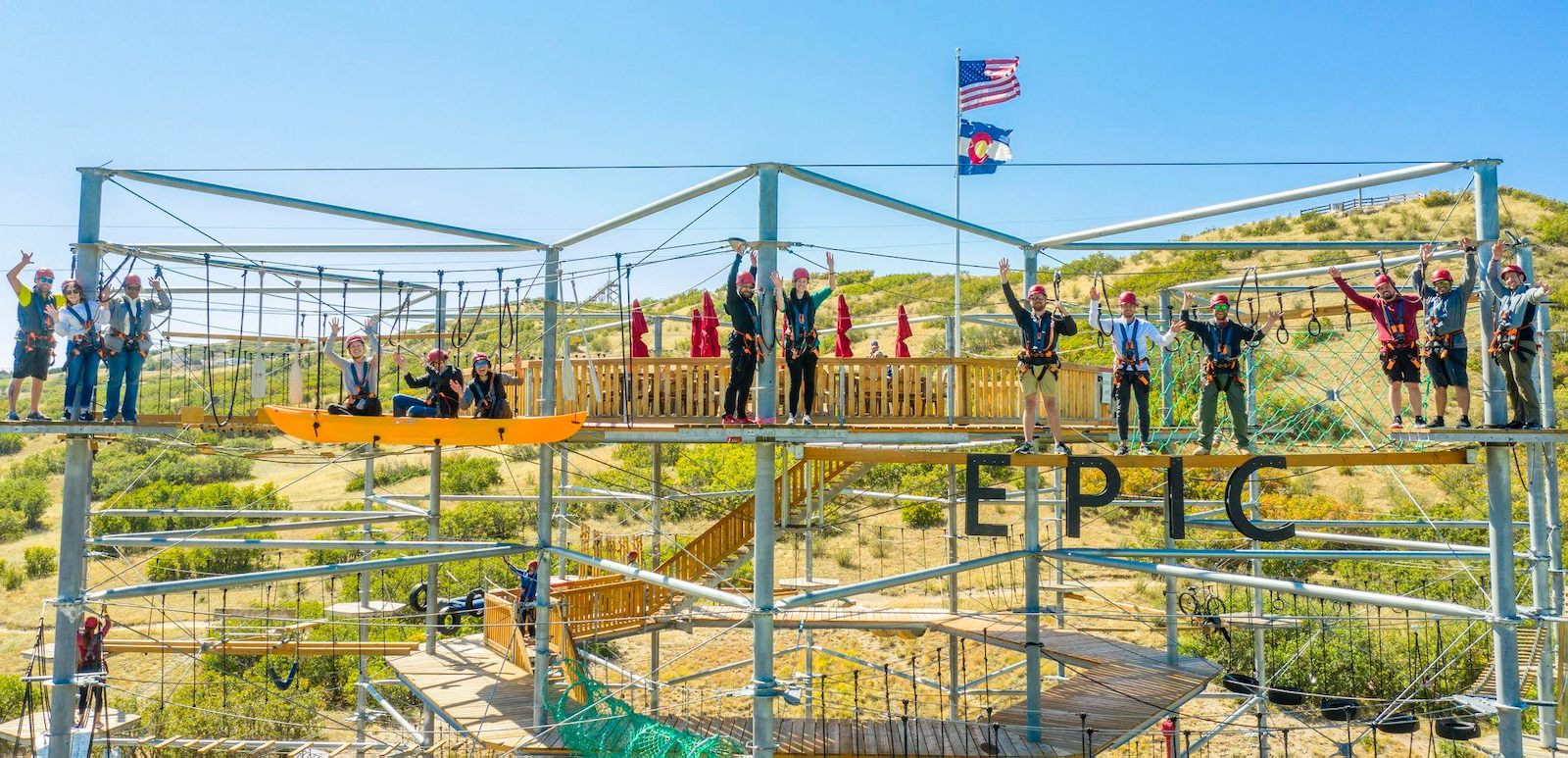 Part of the expansive Philip S. Miller Park, The EDGE Ziplines & Adventures provides adventurous visitors with a number of activities including ziplining, ropes courses, and even a Ninja Course. With ten zip lines spanning 2 miles and reaching top speeds of 50 mph, participants can plan to spend approximately 3 hours working their way through the ziplines.
There is no age requirement, but all participants must weigh at least 70 pounds and no more than 250.
Other popular adventures at EDGE are Sky Trek, which is a 4-story ropes course featuring 110 elements to navigate, and Adventure Tower, which offers rappelling stations, a climbing wall, and free falls. Closed-toe shoes are required for all activities, and reservations can be made online. Be sure to arrive 30 minutes early in order to fill out the required waivers.
Summer
Castle Rock has some lovely landscaping surrounding it, and rolling plains and foothills offering numerous vantage points. This makes for excellent golf all summer long at several nearby courses.
Golfing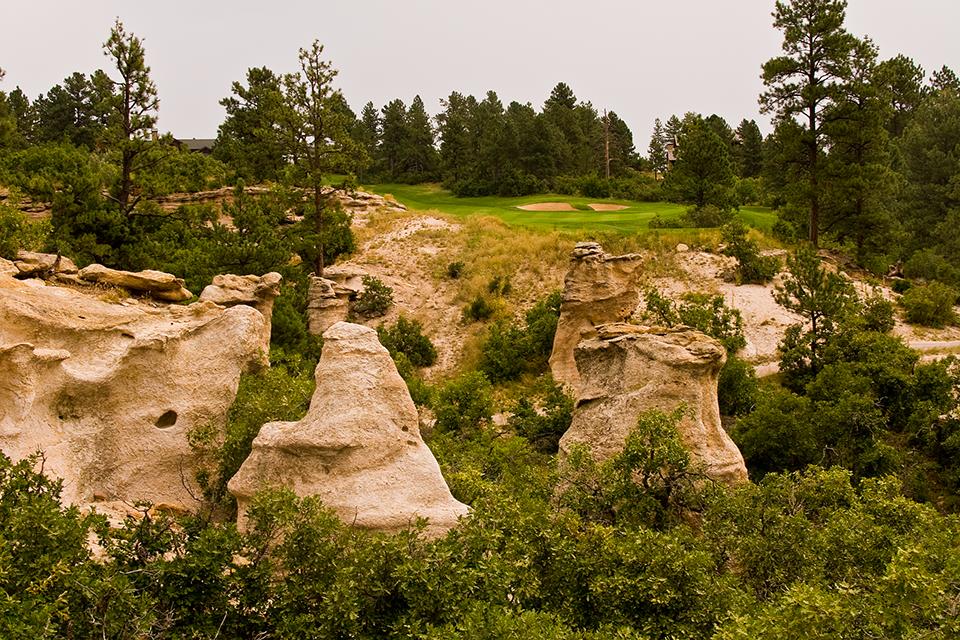 Castle Rock is home to multiple public golf courses, and it's within a short distance of some of the state's best golf offerings. For those hoping to stay close to town, check out Red Hawk Ridge Golf Course, an 18-hole course that has a full pro shop, driving range, and restaurant.
Further north is the Ridge at Castle Pines North, a beautiful course with vistas reaching all the way to Mt. Evans in the distance. Tee times can be booked online, and a full bar and grill are available at the course's Park Place restaurant.
Another popular option is Bear Dance Golf Course. Often voted one of Colorado's best, Bear Dance features a challenging 18-hole, par 72 courses, lessons from PGA level instructors, and a full-service shop. After enjoying time on the course, stop by the restaurant for salads, burgers, pizza, and much more. Tee times for Bear Dance can be booked online.
Winter
Castle Rock gets a bit more weather each winter than Denver, so expect a few more snowy days here. Head to the local ice rink all winter long for outdoor ice skating.
Rink at the Rock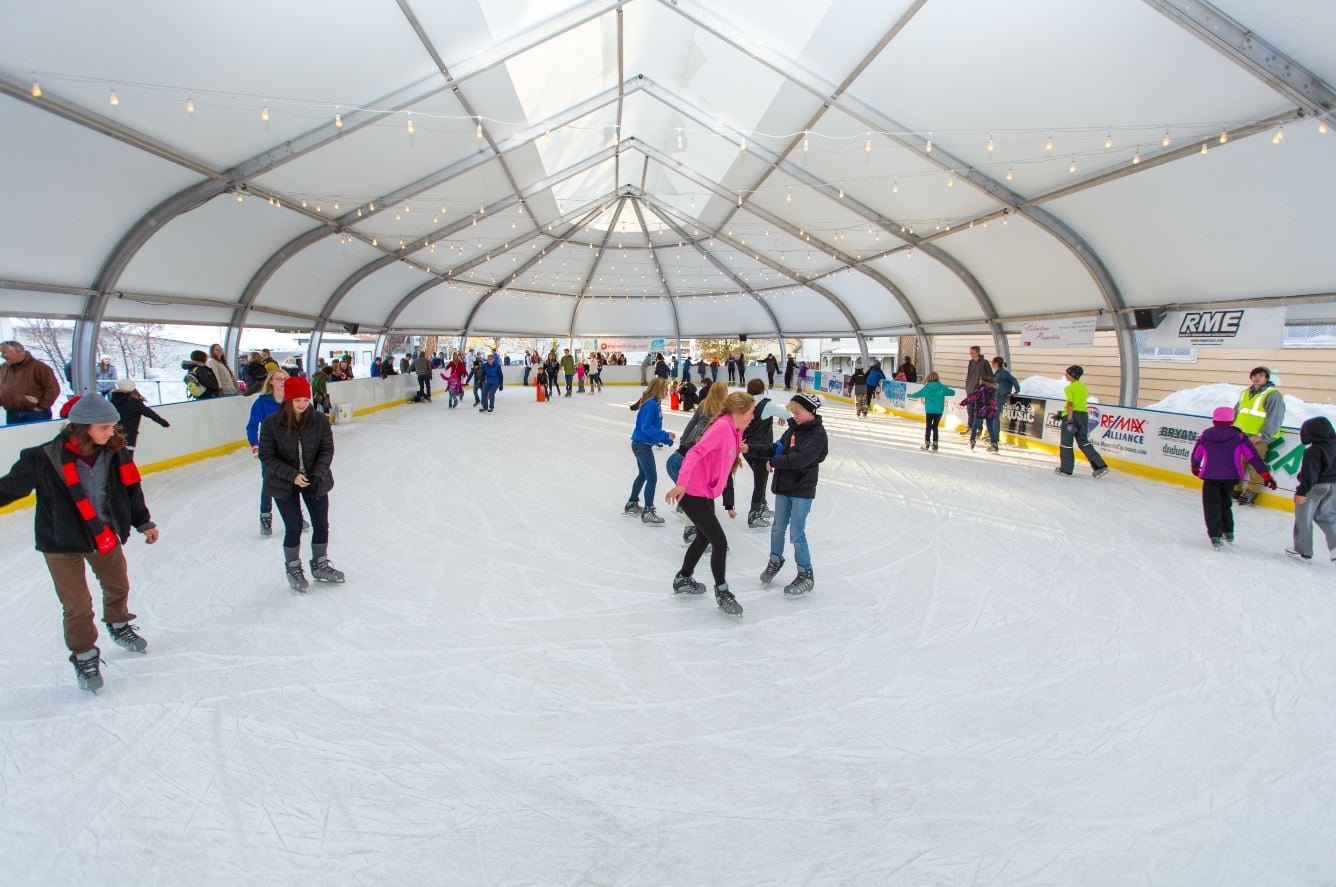 Open November through February, the Rink at the Rock is a small, open-air ice rink located near downtown. When in operation, the rink is open Thursday through Sunday for open skating, but it is available for lessons and private events the rest of the week. Lessons are available by the hour, and each lesson includes skates and protective equipment.
Open skating tickets are valid for 3 hours after purchasing, and tickets are available on-site at the ticketing window.
These are just some of the great things to do in Castle Rock. Enjoy your visit to this unique destination.