Tucked away north of Winter Park, Granby is a year-round alpine paradise that's steadily building up its already robust offerings. The little mountain town of about 2,000 residents features fun things to do during winter, summer, spring and fall.
Located in the high-elevation basin of Middle Park, Colorado, Granby Ranch is one of the main recreational draws in town. It boasts multiple facilities, such as a family-friendly ski area and summer golf course. In addition to the ranch, to the north of town is Lake Granby, which attracts anglers, boaters and sightseers to its cool waters. Here's a look at the top activities around Granby.
Year-round
With its timeless western beauty, Grand County is an enjoyable place to visit during any season. Granby is smack in the middle of Winter Park and Grand Lake, so you have even more adventure to chase before sun goes down.
Stay at a Dude Ranch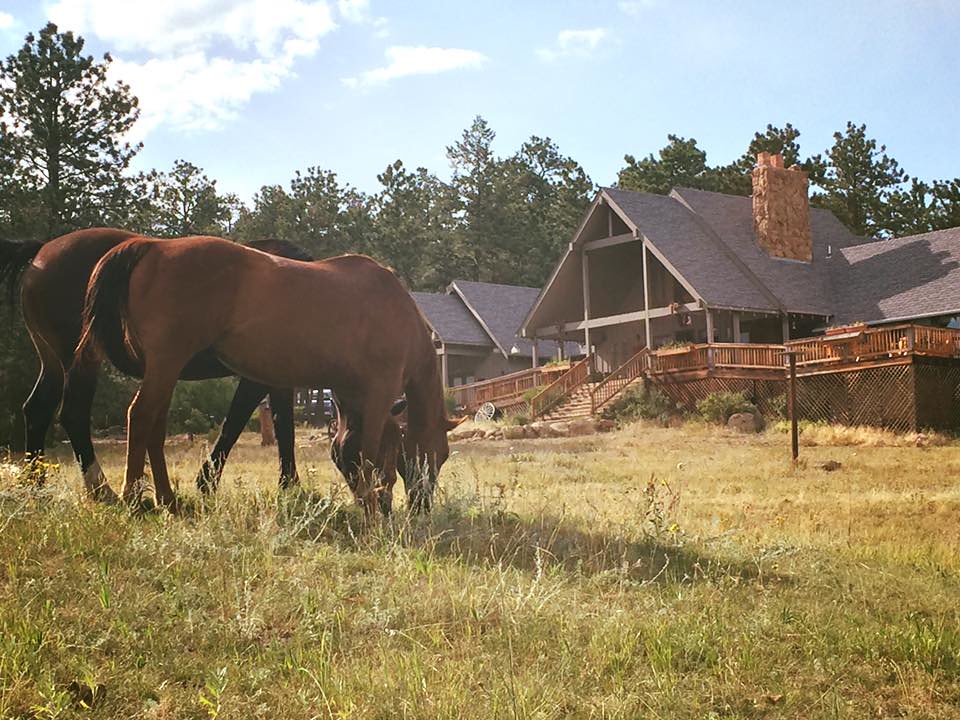 For those looking to disconnect and create long-lasting family memories, consider a visit to one of the many dude ranches in and around Granby. A perfect way to spend a week in the mountains, they offer individuals and families the opportunity to spend time on a real ranch while eating delicious home-cooked food, riding horses, and more mountain activities.
One great option for dude ranches in the area is Drowsy Water Ranch, a ranch catering to families that offers a number of programs for adults and children. With over a hundred horses, cozy cabins, and even a zipline located on the property, all visitors can find something to do. Guest ranches can be a popular attraction, so be sure to book your experience ahead of time.
Snow Tubing at Snow Mountain Ranch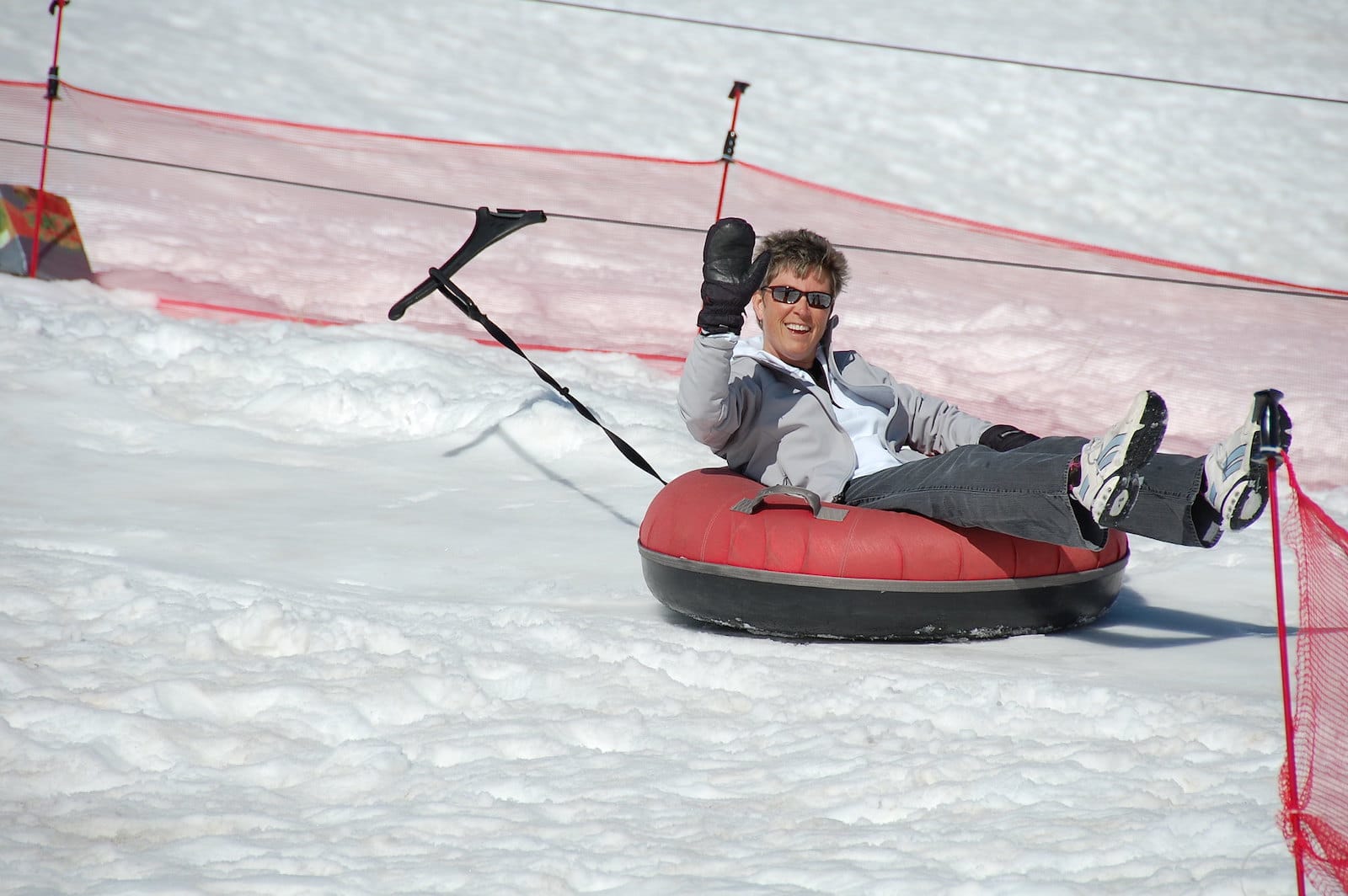 Snow Mountain Ranch encompasses an area of over five thousand beautiful acres. It features a number of accommodations, multiple locations for dining, and countless activities throughout the year.
There are fifty cabins available for rent, three larger lodges, two dozen yurts, and even tent and RV campsites. Additionally, there are three restaurants including Schlessman Commons, an all-you-can-eat buffet that's open year-round.
All sorts of outdoor activities are available at Snow Mountain Ranch, but one of the highlights is snow tubing. After grabbing a tube at the Winter Pavilion, visitors can enjoy the beautiful surroundings while rushing down the slope.
Other fun activities include swimming in the indoor pool, snowshoeing or nordic skiing, and trying out the eighteen hole disc golf course.
Grand Lake Entrance to Rocky Mountain National Park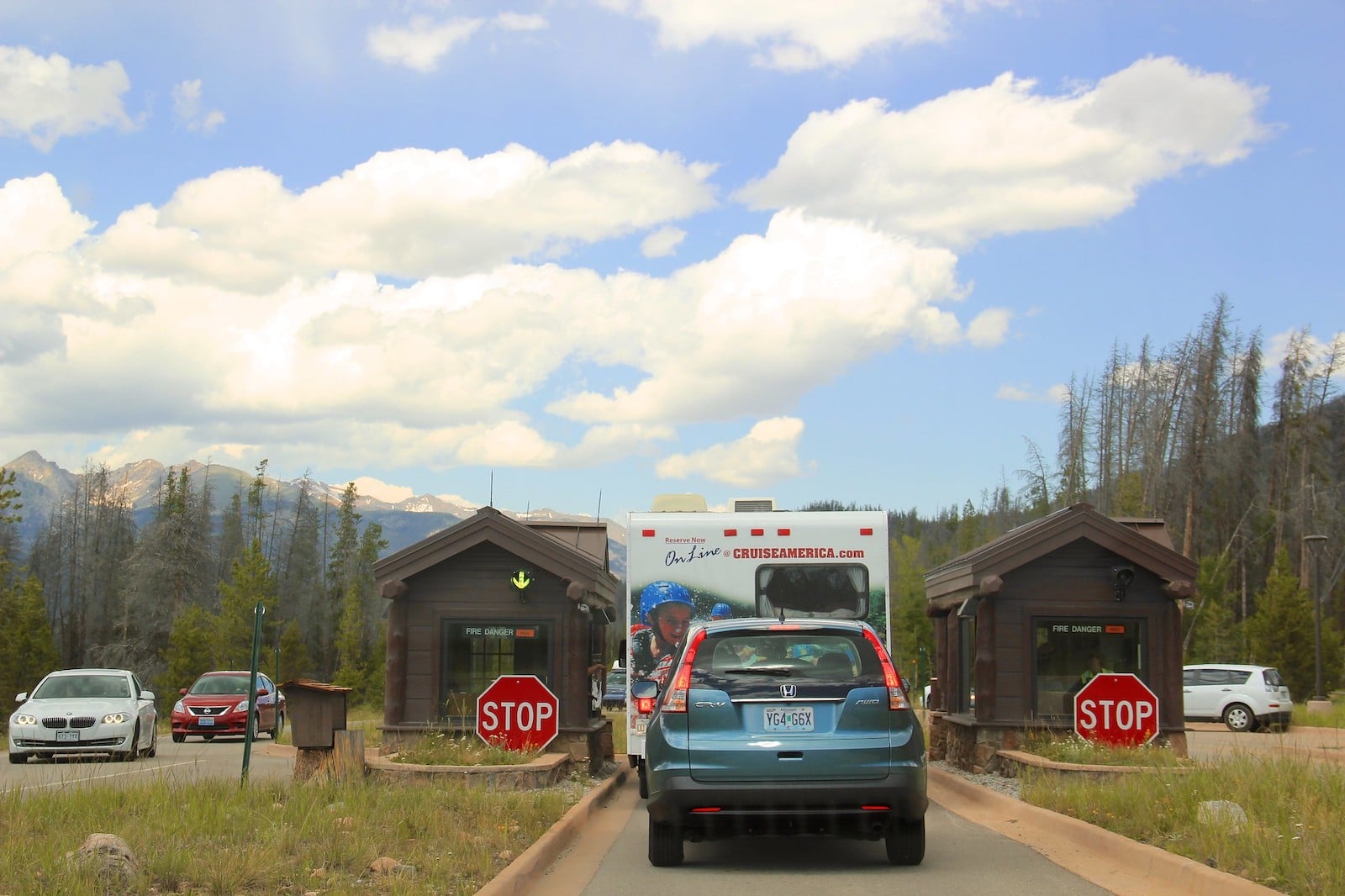 One of four entrances to Colorado's famous Rocky Mountain National Park (RMNP), the Grand Lake Entrance is located approximately twenty-five minutes from town. While not as popular as the entrance on the eastern side of the park, the western entrance still offers stunning views and a slew of great destinations.
Visitors should be sure to stop at the Kawuneeche Visitor Center on the way into the park.
For those hoping to stay overnight at the park, Timber Creek Campground is located on the west side, but be sure to have advanced reservations as the campground fills up quickly.
There are so many wonderful hikes to choose from in the park. A few good options include the short, easy hike to Adams Falls from the East Inlet Trailhead or the longer, more difficult hike to Timber Lake from the Timber Lake Trailhead.
A definite highlight of the park is the famous Trail Ridge Road, a forty-eight mile road connecting Estes Park to Grand Lake.
Hot Sulphur Springs Resort & Spa
Located west of Granby off of US Highway 40, Hot Sulphur Springs Resort & Spa is a full service resort offering several accommodation types, massages, and twenty-one hot spring pools and tubs. Temperatures in the pools vary, allowing visitors to find a comfortable temperature that is perfect for extended soaking.
No chemicals are added to the naturally-heated water, so visitors can expect an authentic and relaxing experience. The resort offers Swedish and Deep Tissue massages, and there are accommodations as well as bathrooms and locker rooms on site.
Summer
The relaxed pace of Grand County will win you over and Granby has a terrific location within the county. There's adventure in all directions of all types, from giant lakes and the Colorado River to a duo of downhill bike parks.
Fishing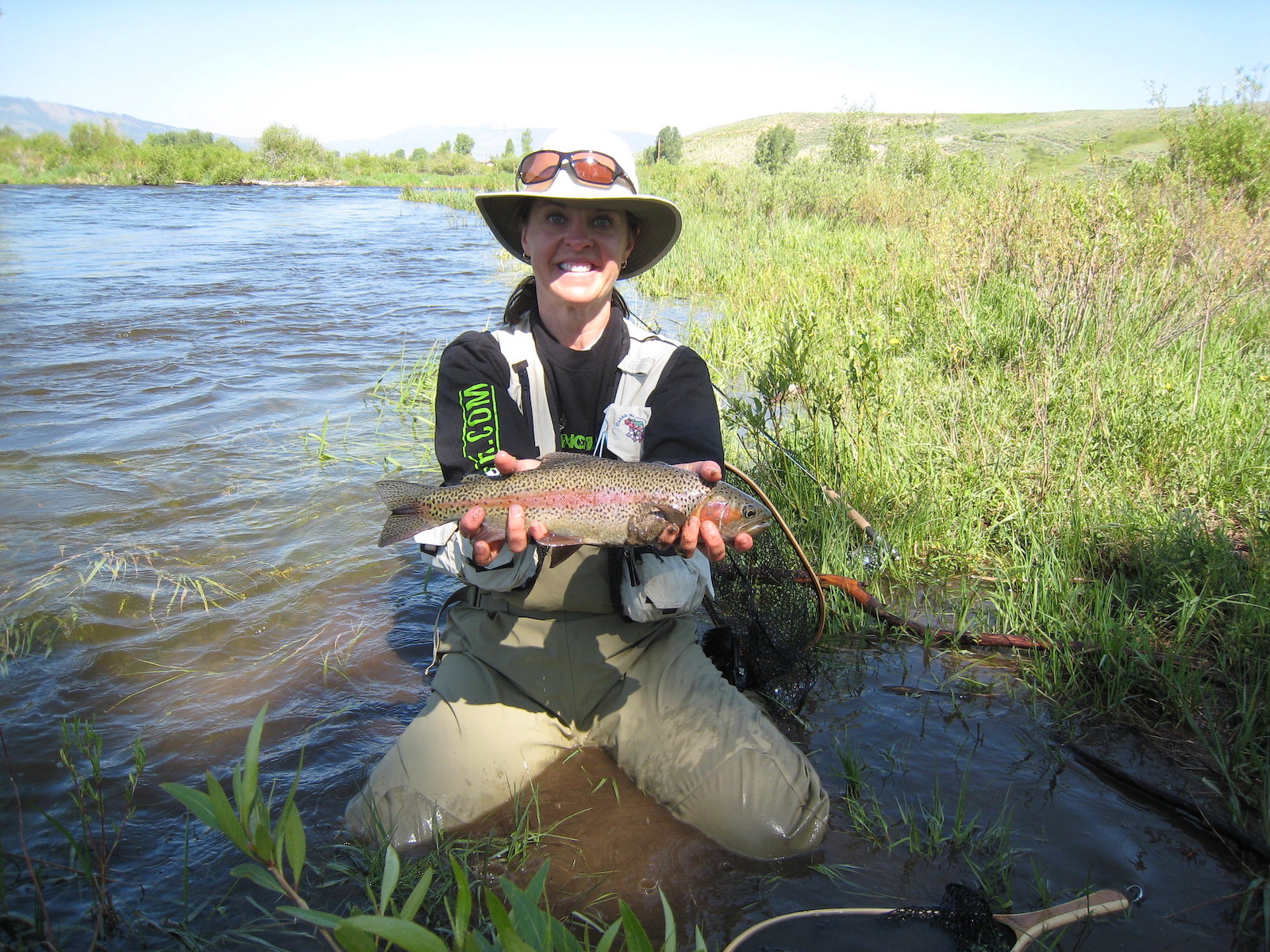 With close access to both the Fraser and Colorado rivers, there's no shortage of fishing near Granby. The Fraser River is one of the main tributaries of the Colorado, and anglers can catch fish like brown trout, rainbow trout, and more along its thirty-two miles. One of the best places to fish the Fraser is at Kaibab Park, a town park featuring restrooms, playgrounds, picnic tables, and great river access.
For those hoping to fish the famous Colorado, a great option close to town is at Granby Trails. While the convenience can't be beat, visitors should keep in mind that permits are required to fish in this area. Visitors willing to head out of town should consider fishing on the portion of the Colorado River west of Granby. Designated as Gold Medal Waters, this section of the river offers world-class fishing with plenty of places to set up.
Windy Gap Reservoir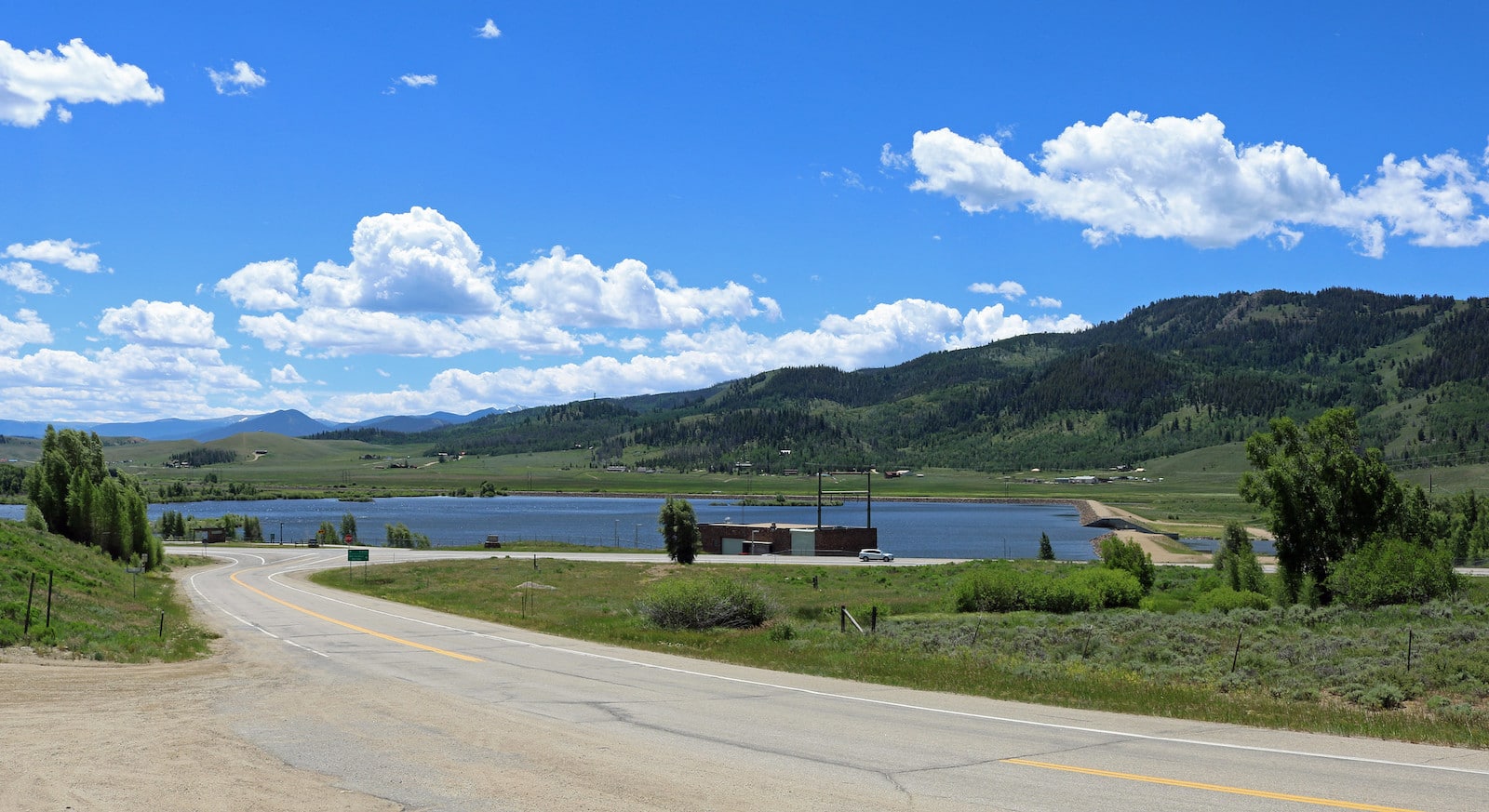 November 2021 Update: The Windy Gap Reservoir has been drained to allow for completion of a major project in the area. The project is expected to be complete by spring of 2023.
A manmade lake located on the Colorado River, Windy Gap Reservoir diverts over forty thousand acre-feet of water to the front range each year via a nearby pumping station. It's located just west of town, and although boating and swimming are prohibited, there are still a few activities that make a visit worthwhile.
There's a quarter mile trail that winds along the shore of the reservoir that's great for a short walk. The picnic tables located near the parking lot make a perfect place for a snack. One of the most popular activities is birding and wildlife viewing. Visitors have a chance to see otters, elk, ospreys, and pelicans.
Golfing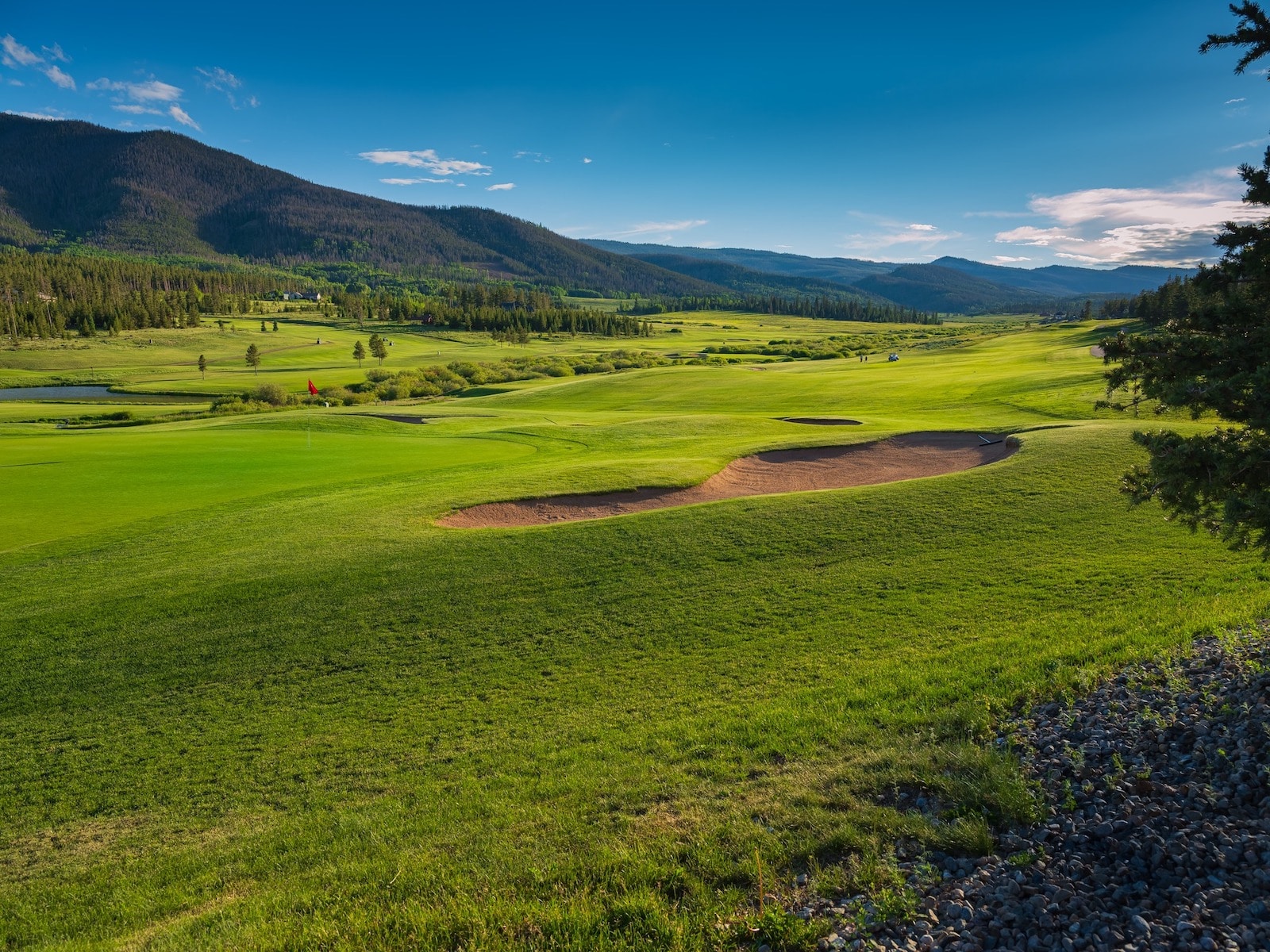 One of the best ways to spend a summer day is on one of Granby's golf courses surrounded by vast views. With multiple options to choose from, golfers with all abilities and preferences can find a course to suit their needs.
Grand Elk Golf Club, a "Heathland" style course, features rolling terrain and fantastic views of the distant mountains. Another choice located further away from town is Pole Creek Golf Club. This twenty-seven hole course extends over seven thousand yards and features two ponds and five lakes. Tee times for both courses are available online.
Granby Ranch also offers an eighteen hole course on its expansive property. With great views from every hole and the opportunity to spot wildlife along the course, this is another fine option for those looking to golf. Beginners should be sure to check out the Granby Ranch Golf Academy, a service that includes lessons, camps, and clinics.
Arapaho National Forest
An expansive and diverse protected area, Arapaho National Forest covers  over 700,000 acres across northern Colorado. With hundreds of miles of trails spanning valleys, peaks, and everything in between, hikers of all skill levels can find a suitable trail.
One great option is the hike to Caribou Pass at 11,805 feet. At just over six miles round trip, this is a moderately difficult hike featuring significant elevation gain, but the views from the top of the pass are definitely worth the trip.
Additionally, Arapaho National Forest features a number of campgrounds like Denver Creek Campground, a first-come, first-served campground located along US Highway 125 leading north to Walden. It features twenty-two sites.
Another popular pastime in the national forest is 4×4 driving. While there are countless places to ride, a fun spot is the six mile long Moffat Road. Also known as Rollins Pass Road, this road treats riders with beautiful views and a good time. Visitors should keep in mind that this is an unpaved road, and four-wheel drive is recommended.
Granby Ranch Bike Park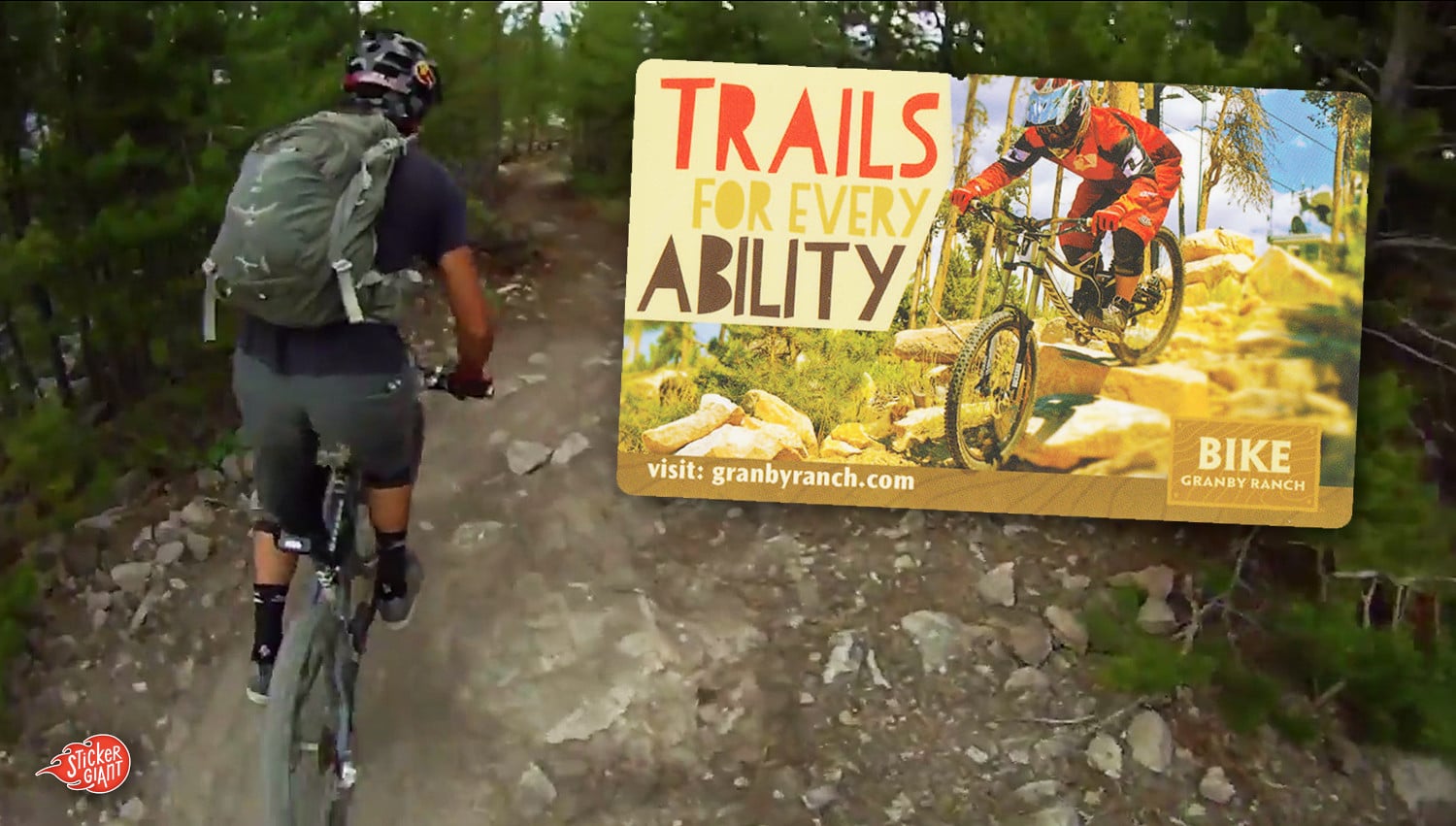 Besides a top-tier golf course, Granby Ranch is also home to a bike park featuring miles of high quality trails. Some of the the best trails are located within the Downhill Bike Park, a section of trails that are downhill only and accessible by lift. Visitors should keep in mind that most of the trails in this section of Granby Ranch are considered advanced.
For those looking for an easier ride, there are plenty of easy and intermediate trails scattered throughout the property. Most trails are also open to hikers and dogs.
Lake Granby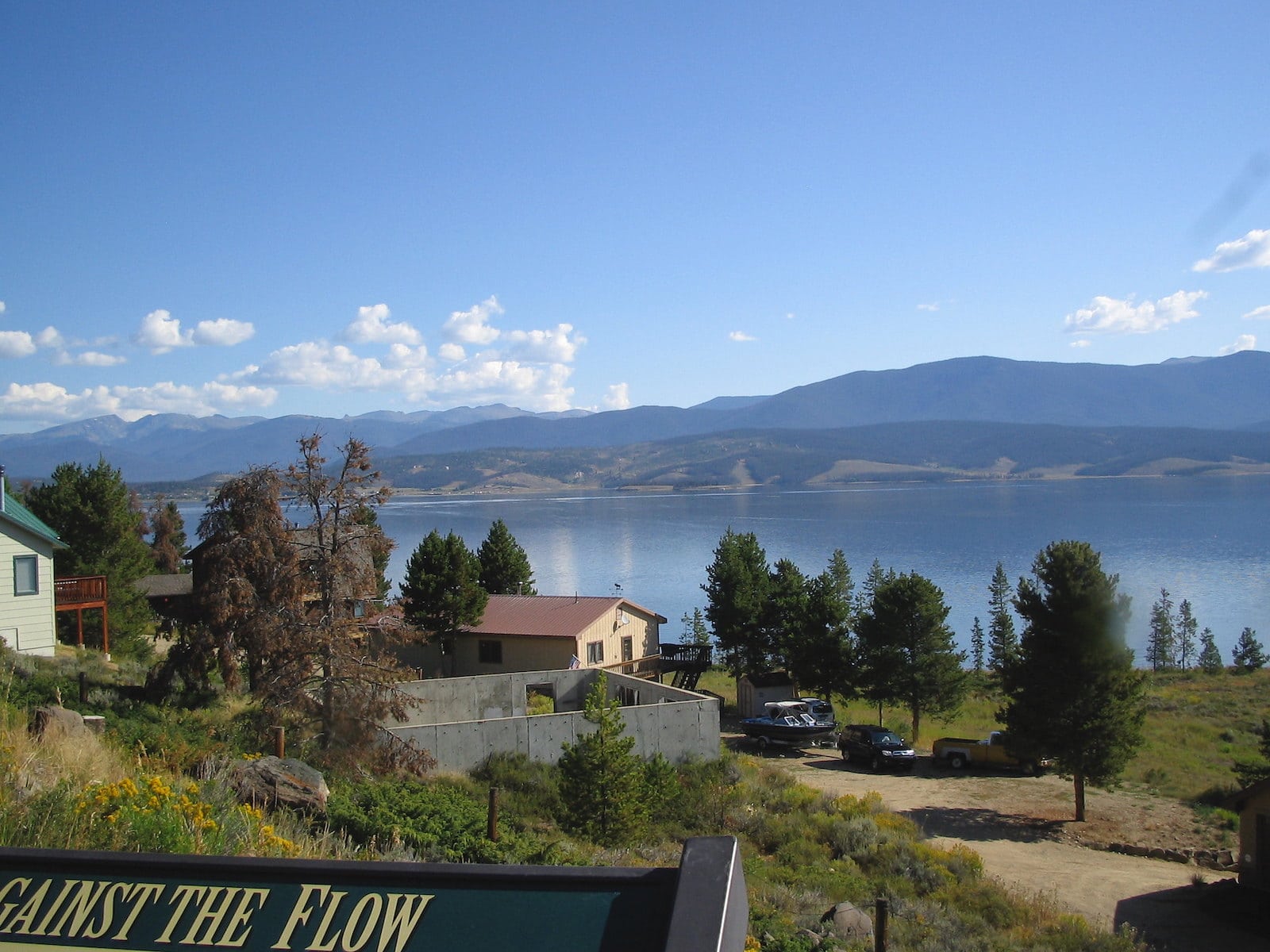 Covering an area of eleven square miles, Lake Granby is the third largest body of water in Colorado. Located at 8,280 feet above sea level, the views of the surrounding peaks located in Arapaho National Forest make this one of the most scenic locations in Grand County.
Boat, kayak, and canoe rentals are available at many of the marinas located on the lake. Additionally, the lake is stocked with trout and salmon, making it another great stop for anglers visiting Granby.
For those looking to spend the night at a campsite overlooking the lake, consider Stillwater Campground, Arapaho Bay Campground, or Sunset Point Campground. Besides camping, boating, and fishing, there are a few great hikes located near the lake. One option is to hike part of the East Shore Trail, a long trail that connects the east edge of Lake Granby with Shadow Mountain Lake to the north.
Winter
Granby Ranch Ski Resort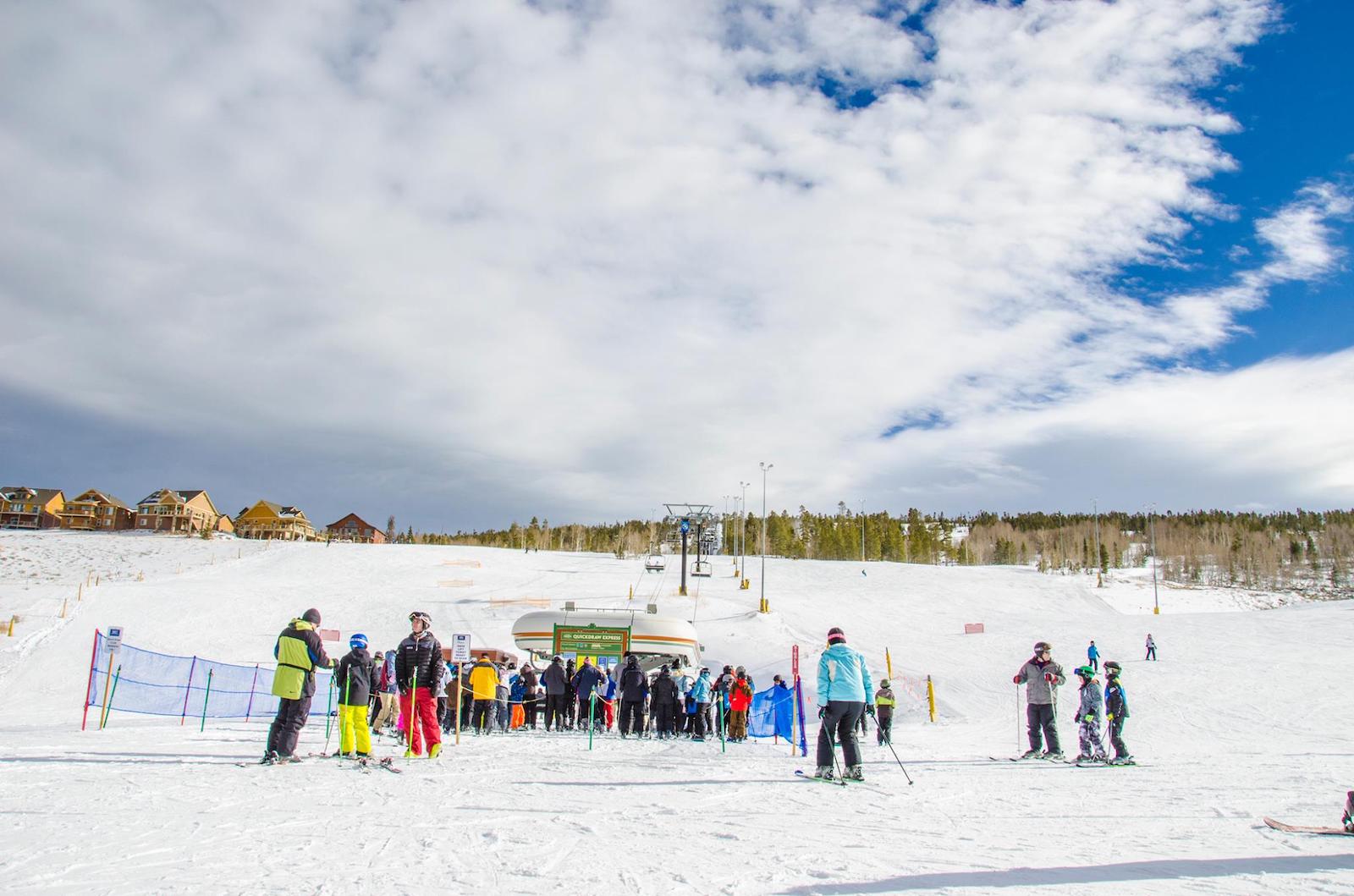 Spread across two mountains, Granby Ranch Ski Resort is a beginner-friendly ski resort offering a decent number of ski runs. For those traveling without skis or snowboards, rentals are available at the Granby Ranch Outfitters, a shop located within Base Lodge at the base.
Beginners are welcome to reserve private or group lessons at the resort's Ski and Ride school. For another ski option, consider Winter Park, which is located just twenty minutes south of town.
Cross Country Skiing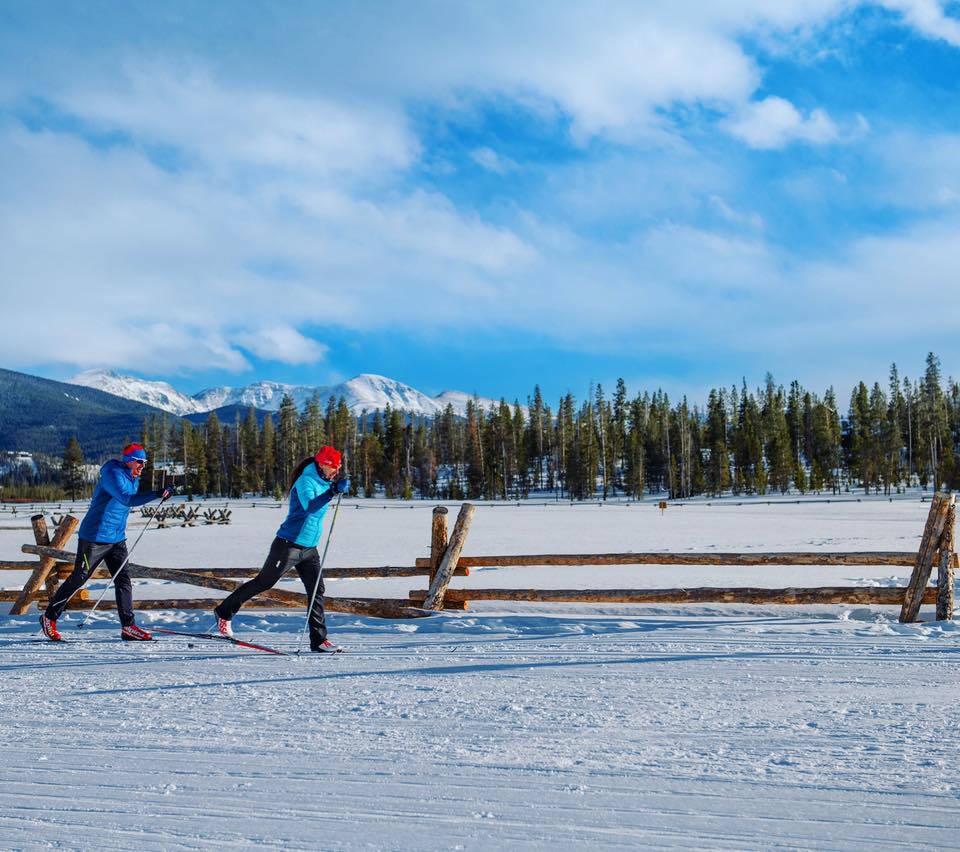 There are a number of lovely locations for cross country skiing in Grand County. Devil's Thumb Ranch, a full-service resort located south of Granby near Fraser, is a great choice thanks to its 120 kilometers of trails, equipment rentals, and private lessons. After a day of skiing, visitors can come back to the ranch and enjoy one of the delicious restaurants and a stay in the Lodge or a private cabin.
For a more budget friendly ski area without accommodations, visit the Nordic Center at Snow Mountain Ranch. Also offering 120 kilometers of trails, the Nordic Center offers equipment rentals, group and private lessons, and even forty kilometers of fat bike trails. Finally, there are also some trails open to cross country skiing and snowshoeing at the Granby Ranch Ski Resort.
There's a lot to do in this little town at 8,000 ft. Hope this helped you plan your getaway to Granby, Colorado.  Safe travels!