Isolated from the bustle of interstate 70 via Berthoud Pass, Winter Park is the hub of entertainment for Grand County. This charming ski town offers a laid-back vibe and beautiful views, plus more than enough things to do all year long.
Winter Park is nestled at the base of the the continental divide, only an hour and half from Denver. While the bulk of day trippers and weekenders head up to one of Summit County's handful of towns, Grand County is the place to escape all that while still staying close to home. With all Winter Park's growing down and a number of other accessible towns and attractions in the county, there's always something to do.
Year-round
Wit the Arapaho National Forest surrounding the town, it's easy to find the outdoor stuff anytime. Crossing the Great Divide, Berthoud Pass is just one popular spot throughout the seasons for everything from backcountry skiing and snowmobiling to expansive treks by foot and bike.
Explore Downtown Winter Park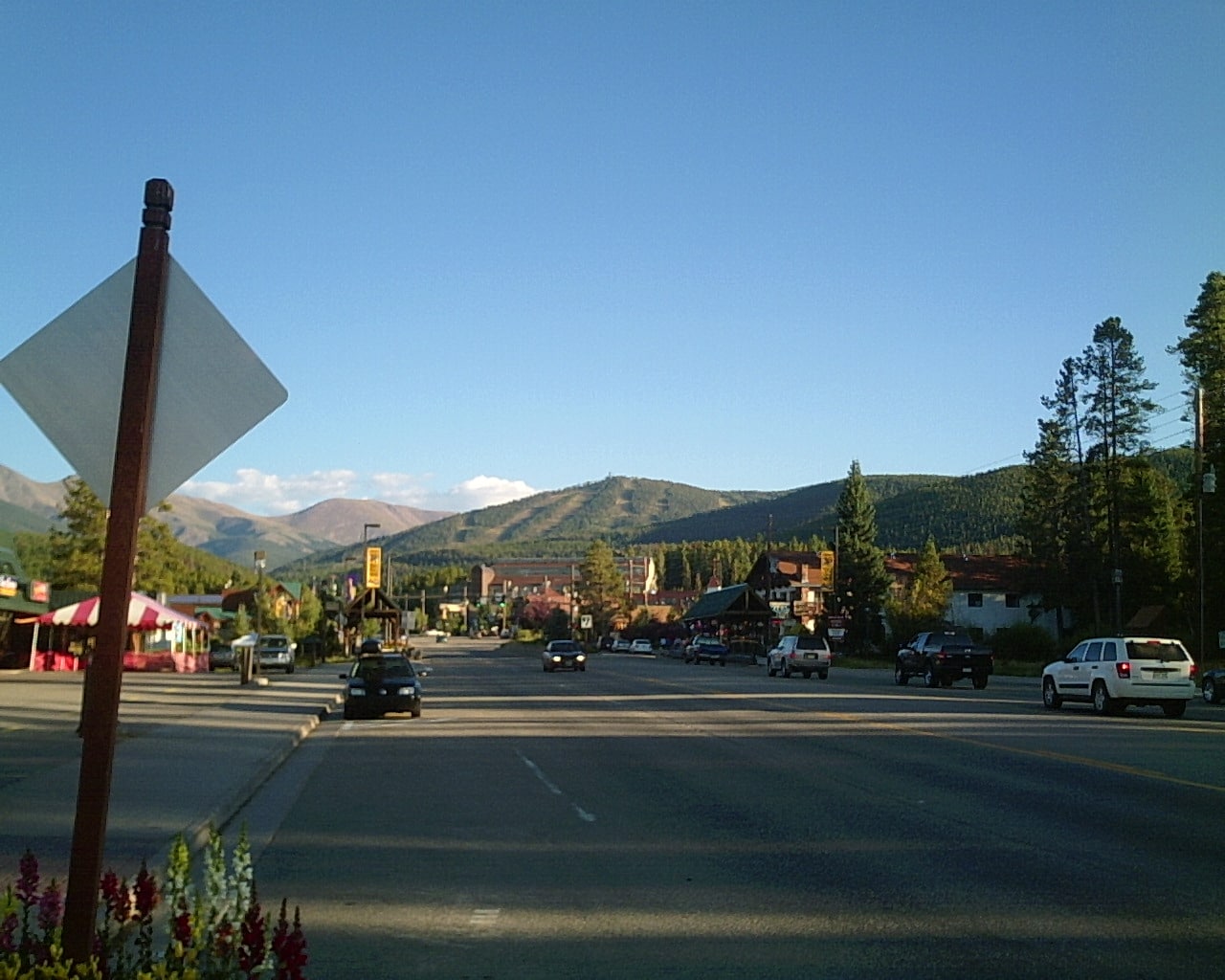 Downtown Winter Park extends down US-Highway 40 a few miles North of the ski resort. Home to local restaurants, bars, and stores, this is a great place to explore after a day on the slopes. One of the most popular restaurants in the area is Hernando's Pizza Pub, an Italian spot with a full bar. For dedicated bars and breweries, pick any number of joints located along Main Street including Idlewild Spirits, a brewpub with craft cocktails and a respectable food menu.
For those interested in shopping, stop by the general store, toy store, or gift shop. If the weather is nice, consider parking in the parking garage on Vasquez Road and exploring the shops and restaurants by foot.
Check out the Winter Park Village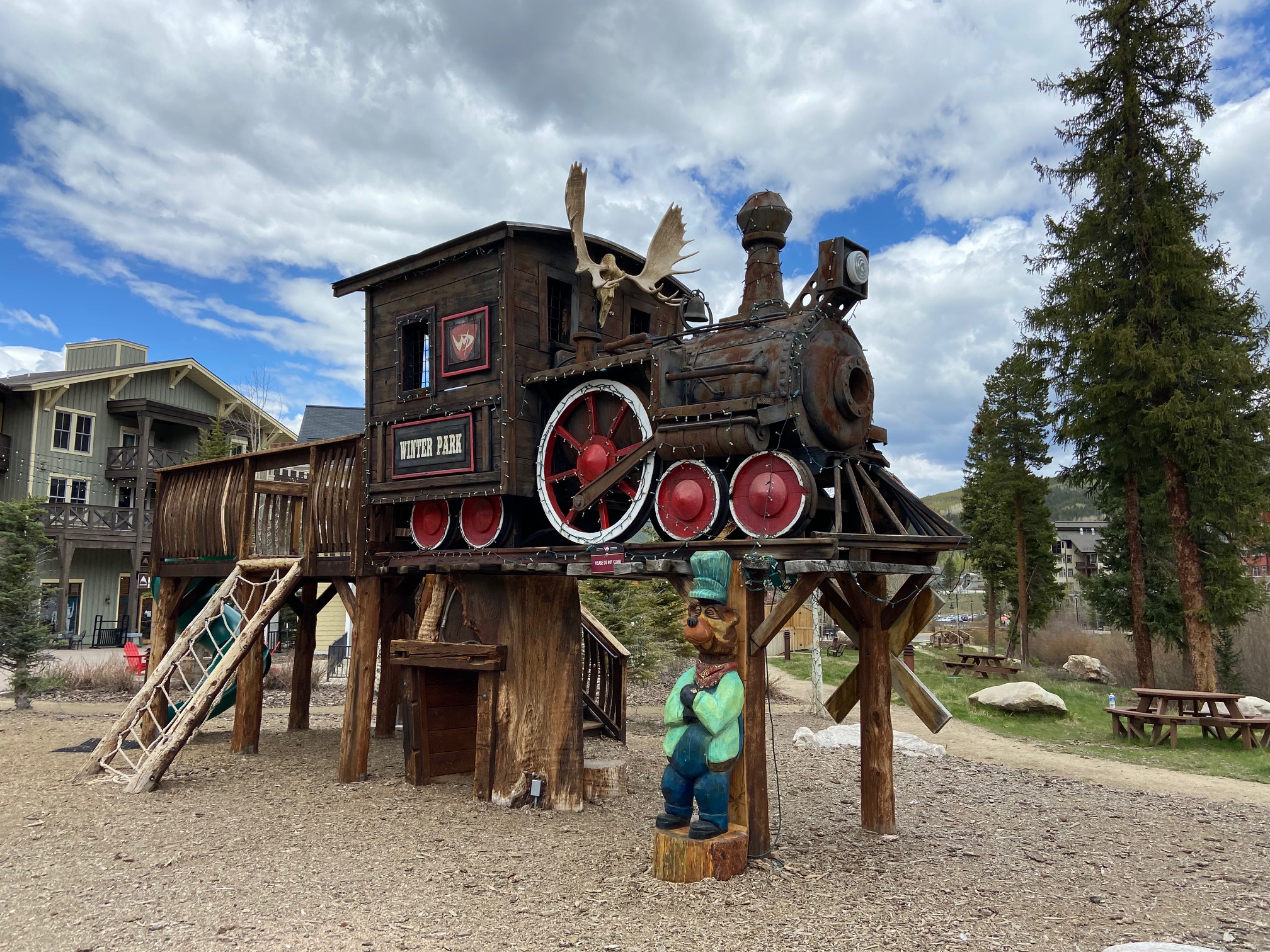 Like some other ski towns in Colorado, Winter Park's boasts both a downtown and mountain village. The latter is located about 5 minutes drive from downtown towards Berthoud Pass. It has its own share of places to dine, shop and spend the night, though you'l find more of each back in town.
Winter is the busiest time in the resort village, followed up by summer weekends. You can ride the complimentary Winter Park Cabriolet during peak season to reach the village from parking, a nice little treat. Activities at the base of the resort vary by season, and we'll cover summer and winter below.
Winter
Its namesake season, Winter Park comes to play when the snow falls. It has plentiful powder and varied terrain over two mountains, Winter Park and Mary Jane; plus countless of miles of national forest to access for outdoor rec.
Winter Park Resort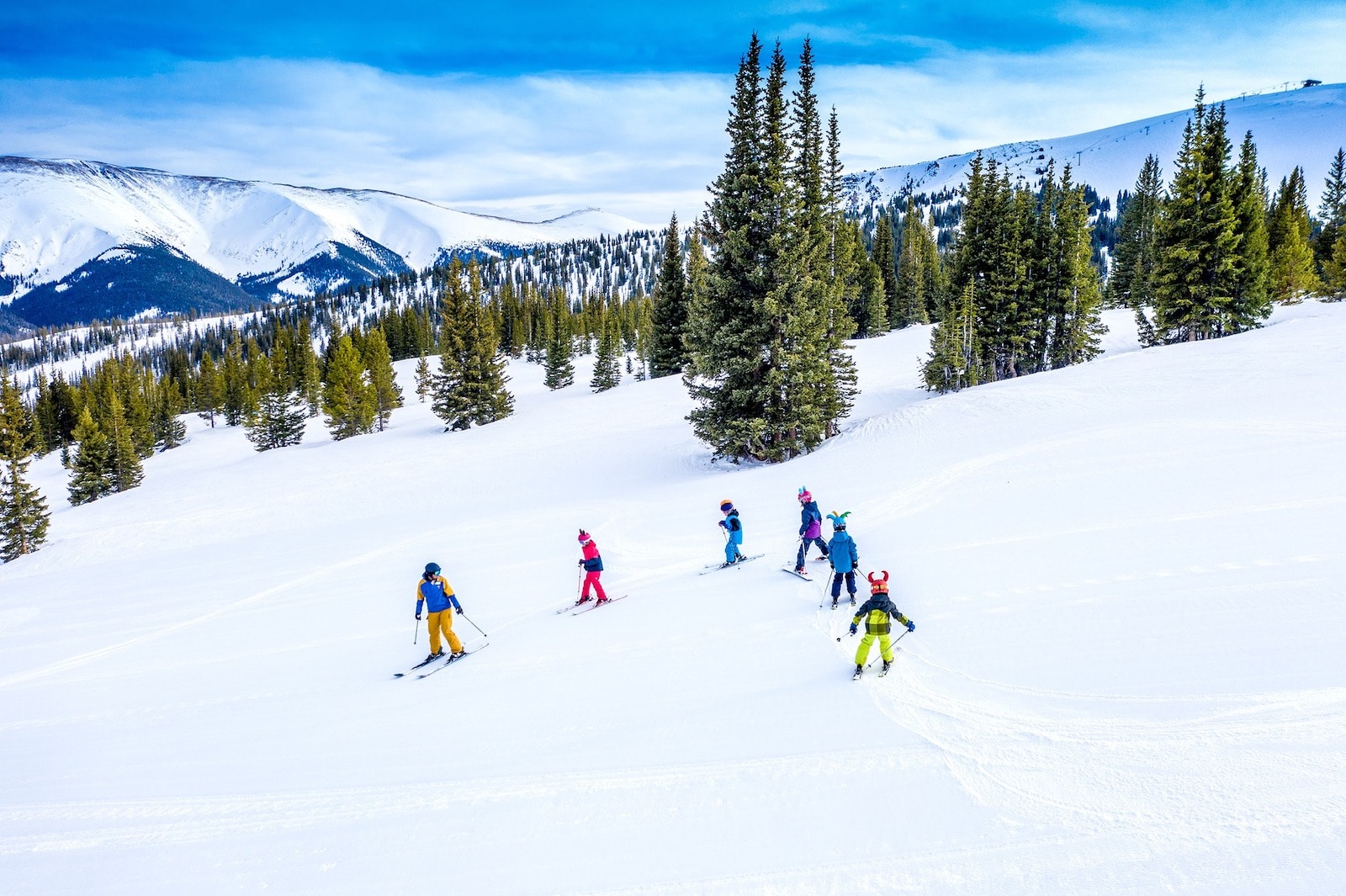 Featuring over 3,000 skiable acres and no shortage of choices for dining and lodging, Winter Park Ski Resort is a top-tier choice for a winter vacation. With seven different territories that add up to 166 trails and 23 lifts, this large resort features terrain to suit all preferences. Beginners should take advantage of on-site rentals and lessons, while experts should be sure to head to the Mary Jane side of the resort for steeper and more exciting runs.
If skiing and snowboarding isn't enough, consider booking a ninety minute scenic tour of the surrounding area on an impressive Snowcat. Or for those not skiing, bundle up and take the winter scenic gondola up to 10,700 ft. Check out the sights of endless snowcapped ridges.
For on-mountain dining with menus featuring great food and craft drinks, head to Lunch Rock or Snoasis. After a day of skiing, visit Winter Park Village at the base of the mountain for shopping, more dining, and even ice skating.
Snowmobiling
During the winter months, one of the best ways to explore Colorado's vast wilderness is on a snowmobile. For those interested in this exciting and memorable activity, consider booking a tour with Grand Adventures, a tour operator located downtown. With tours ascending to nearly 12,000 feet on the Continental Divide, visitors are met with unforgettable views of Winter Park Resort and the entire valley.
Other tours to different locations near town are also offered from Grand Adventures, and unguided rentals are available for experienced riders. Reservations can be made online, and visitors can also print and sign the participant agreement before arriving to save time. Visitors should dress in layers, bring gloves and goggles, and remember to bring a camera and water. Helmets and boots are provided on-site.
Snowshoeing and Cross-Country Skiing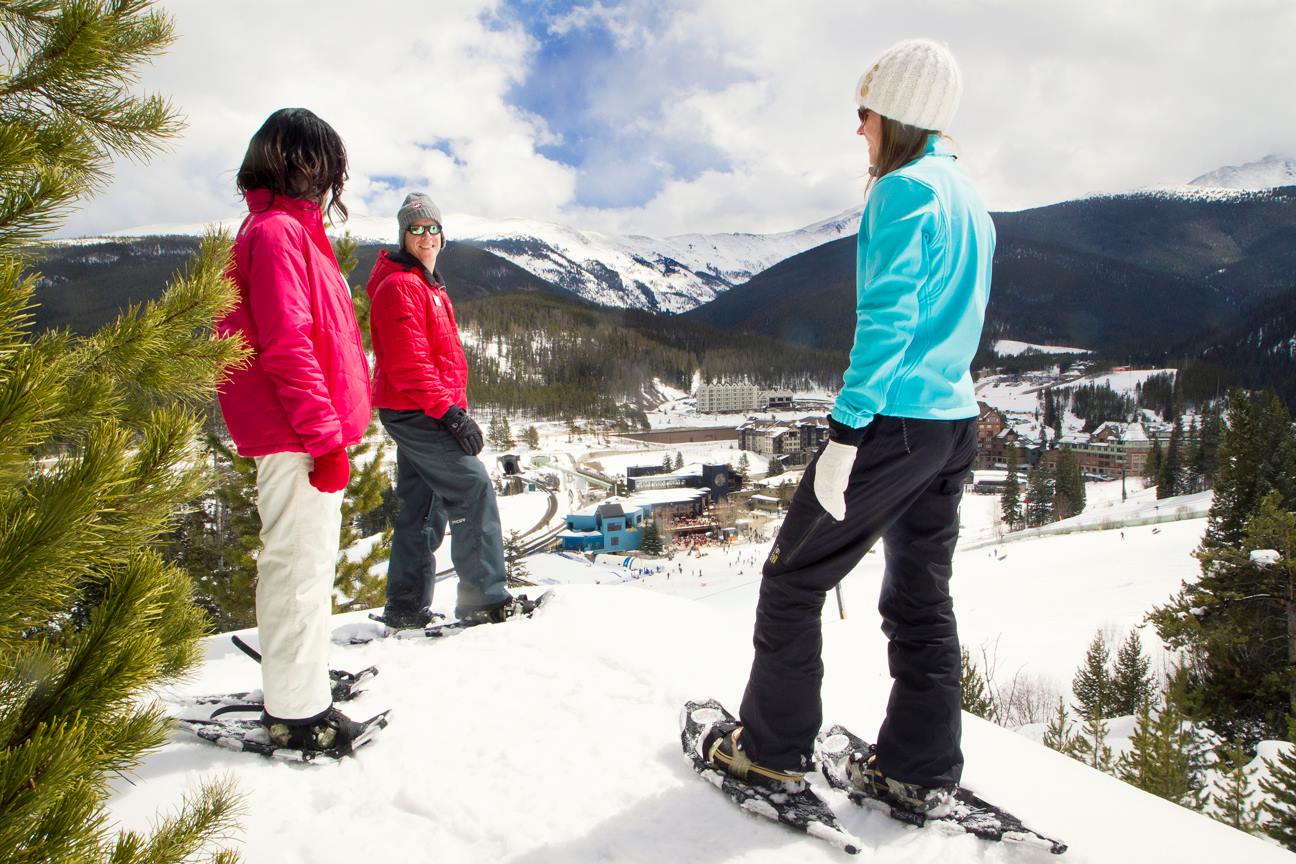 Besides traditional skiing, snowshoeing and cross-country skiing are some of the most enjoyable ways to get outside during winter. Devil's Thumb Ranch, a resort and spa situated north of town in Tabernash, features 120 kilometers of trails in the beautiful Ranch Creek Valley. With equipment rentals, private lessons for beginners, and a full hotel with fantastic accommodations, dining, and spa, this is one of the premier cross-country skiing resorts in Colorado.
Another great option is Snow Mountain Ranch. Also featuring 120 kilometers of trails, this 5,000 acre resort operated by the YMCA is home to cabins, three hotel-style lodges, yurts, campsites, and all-you-can-eat dining. Fat bike enthusiasts will enjoy 40 kilometers of dedicated trails, and beginner skiers and snowshoers will be glad to know that the resort offers lessons and rentals.
Dog Sledding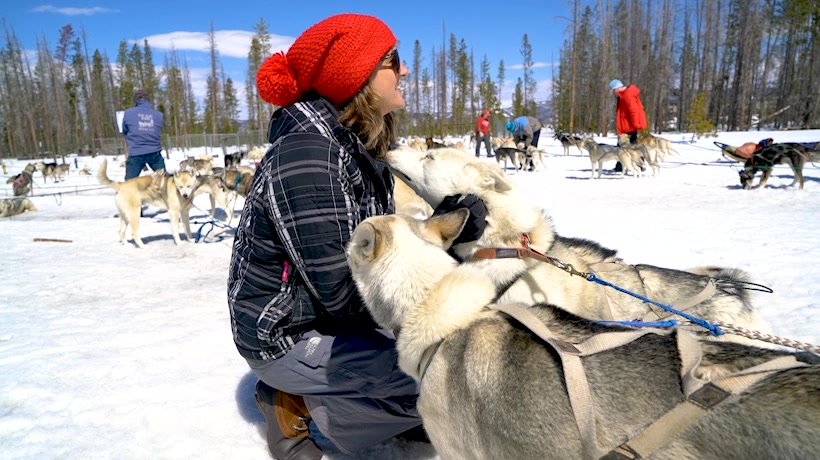 Snow Mountain Ranch also provides visitors with the unique opportunity to experience fifteen or thirty minute dog sled rides. The shorter rides traverse an approximately two-mile loop, while the longer rides give visitors the chance to explore more of the resort's property. Each sled can hold one adult and one child, but slots are limited, so be sure to book reservations ahead of time.
Snow Tubing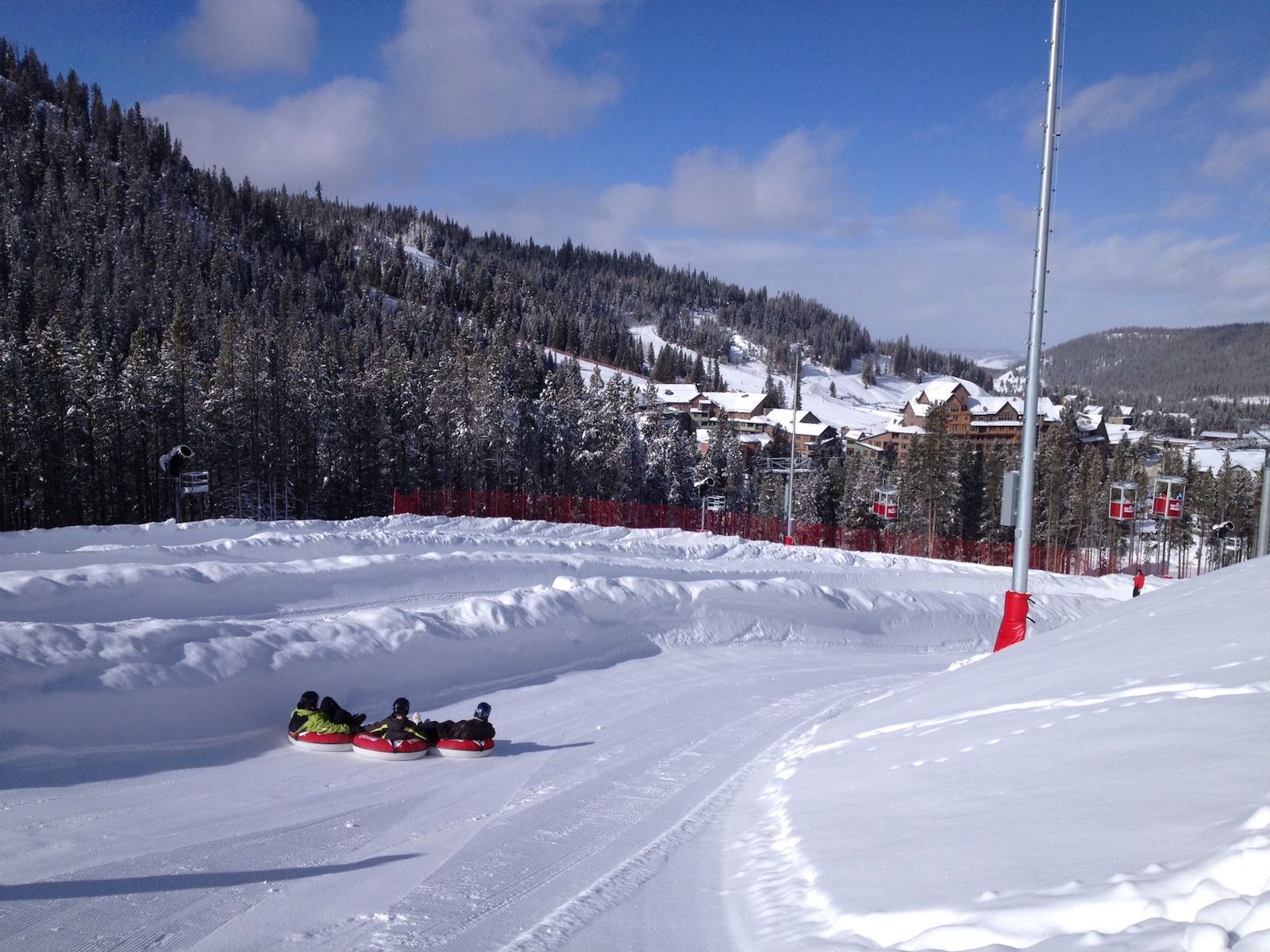 Part of the Winter Park Ski Resort, the Coca-Cola Tube Park features three tubing lanes with banked turns and a covered conveyor to return participants to the top of the hill. Tubing is available seven days a week during the winter months, but avoid visiting on the weekend to avoid the crowds.
There's no age requirement, but visitors must be at least 36 inches tall to participate. This is a popular activity, so be sure to purchase tickets in advance. Visitors should arrive at least fifteen minutes in advance to check-in.
Summer
Like elsewhere in the Rockies, summertime is a paradise in Winter Park too. It's a terrific base. All the standard Colorado recreational activities are on the table, from hiking and biking, to even whitewater rafting around the way in the Colorado River by Kremmling, or opposite Berthoud Pass in Clear Creek.
Hiking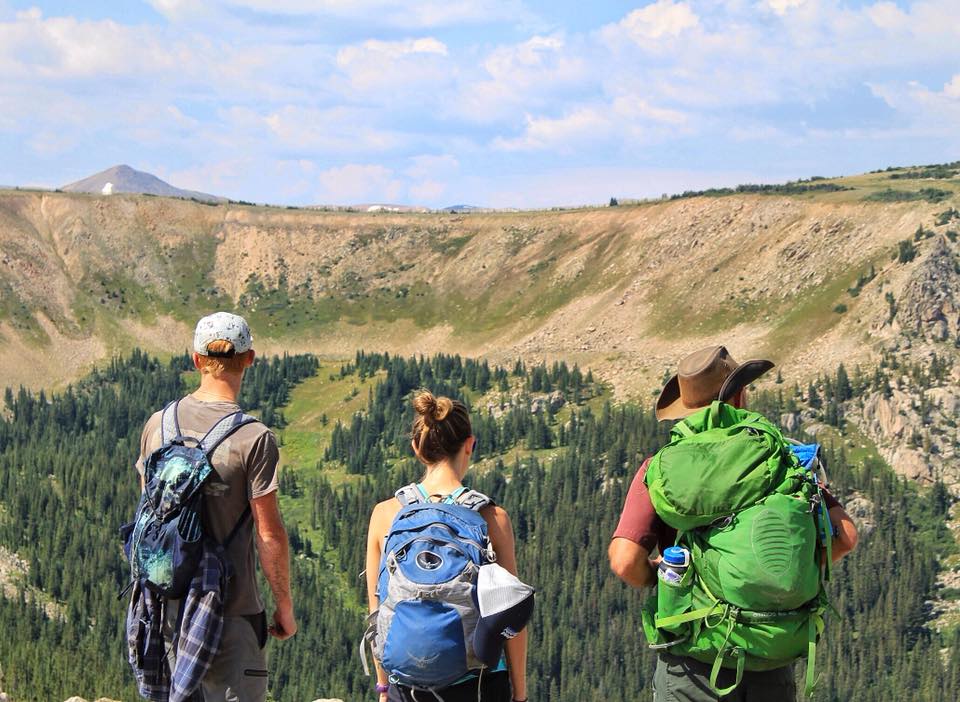 There's no shortage of world-class hikes with spectacular views in the vicinity around town. With close proximity to the expansive Arapaho National Forest, visitors can choose from any range of hike lengths and difficulties.
Berthoud Pass Trail out-and-back hike that begins south of town on top of the beautiful Berthoud Pass. The trail extends for over ten miles, but many visitors choose to hike only a portion of it. This is a popular area during the summer months, so start early and avoid weekends for the best chance of skipping the crowds.
Another option located only a few miles from the resort is Jim Creek Trail, an eight-mile round-trip hike with approximately 1,500 feet of elevation gain. As the name suggests, the trail follows Jim Creek the whole time, so hikers are surrounded by small waterfalls and picturesque wildflowers. Thanks to its proximity to the resort, this is also a popular hike, so arrive early to get a parking spot at the trailhead.
4×4 to Rollins Pass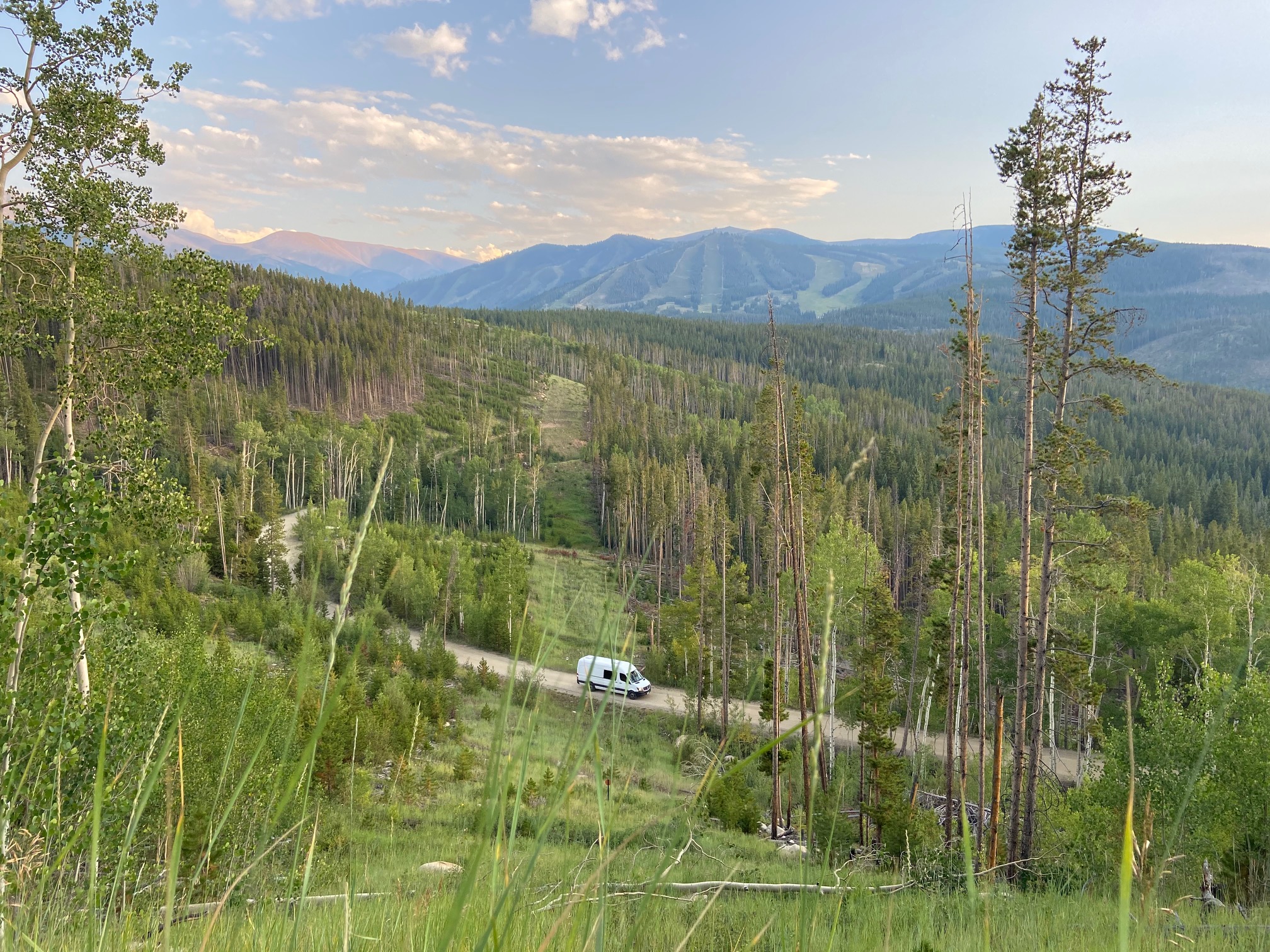 Originally the path of a famous railway imagined and executed by David Moffat, Rollins Pass Road (also known as Corona Pass Road) is a 4×4 path leading to Rollins Pass, which is situated 11,660 feet above sea level to the east of town. From the Winter Park side of the pass, it takes around an hour to reach the top, and visitors should keep in mind that there is no open connection for motorized vehicles between the two sides of the pass.
The Continental Divide Trail, a 3,000 mile long trail traversing from Mexico to Canada, passes through Rollins pass, so adventurous visitors should consider hiking a few miles before heading back to town. Additionally, there are a number of good spots for dispersed camping along the road. Keep in mind that this is an unpaved route, so visitors should be prepared with a high-clearance, four-wheel-drive vehicle.
Trestle Bike Park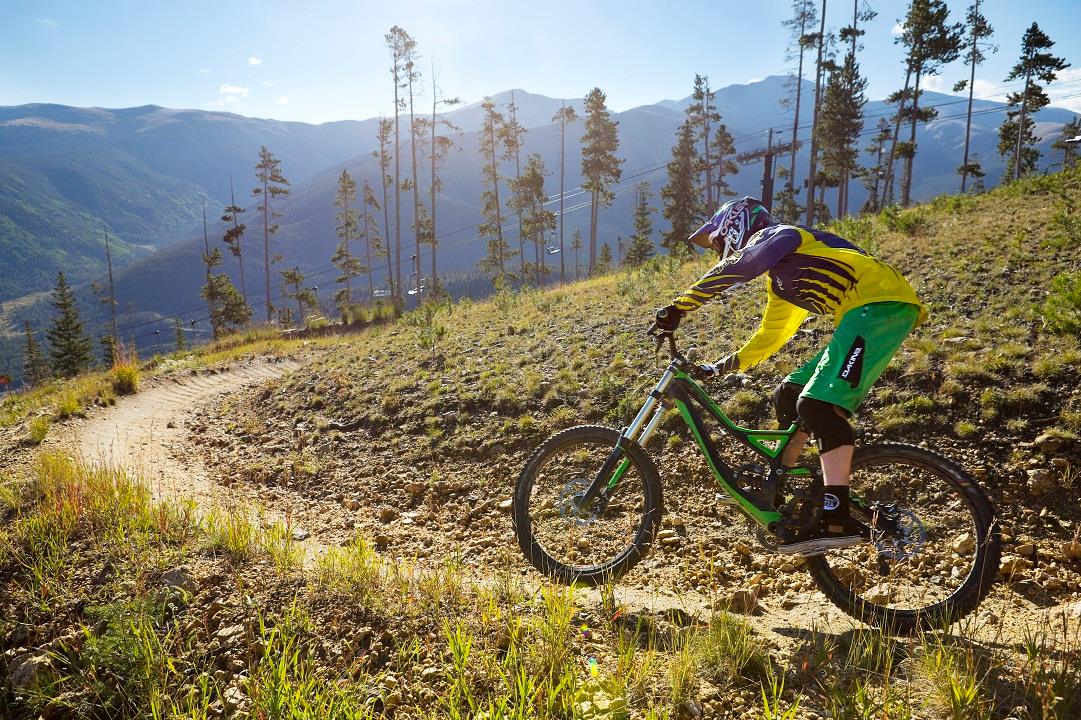 With over forty miles of mostly downhill mountain bike trails, Trestle Bike Park is one of the premier locations for biking in the area. The trails are lift-serviced, and the huge number of trails ensures bikers of all skill levels can find a route to suit their abilities.
Mountain bike rentals are available on-site, and new downhill riders can even schedule clinics and lessons before hitting the trails. Lift tickets must be purchased online, and there is a discount for those who book tickets more than 48 hours in advance.
For another option, consider heading to nearby Granby Ranch, twenty miles north on Highway 40. Home to a smaller bike park serviced by the Quick Draw Express Lift, visitors can try out a number of trails including the Tumbler, an advanced trail that rushes downhill, and Strawberry Jam, a much easier and calmer trail that winds slowly down the mountain.
Winter Park Alpine Slide and Adventure Park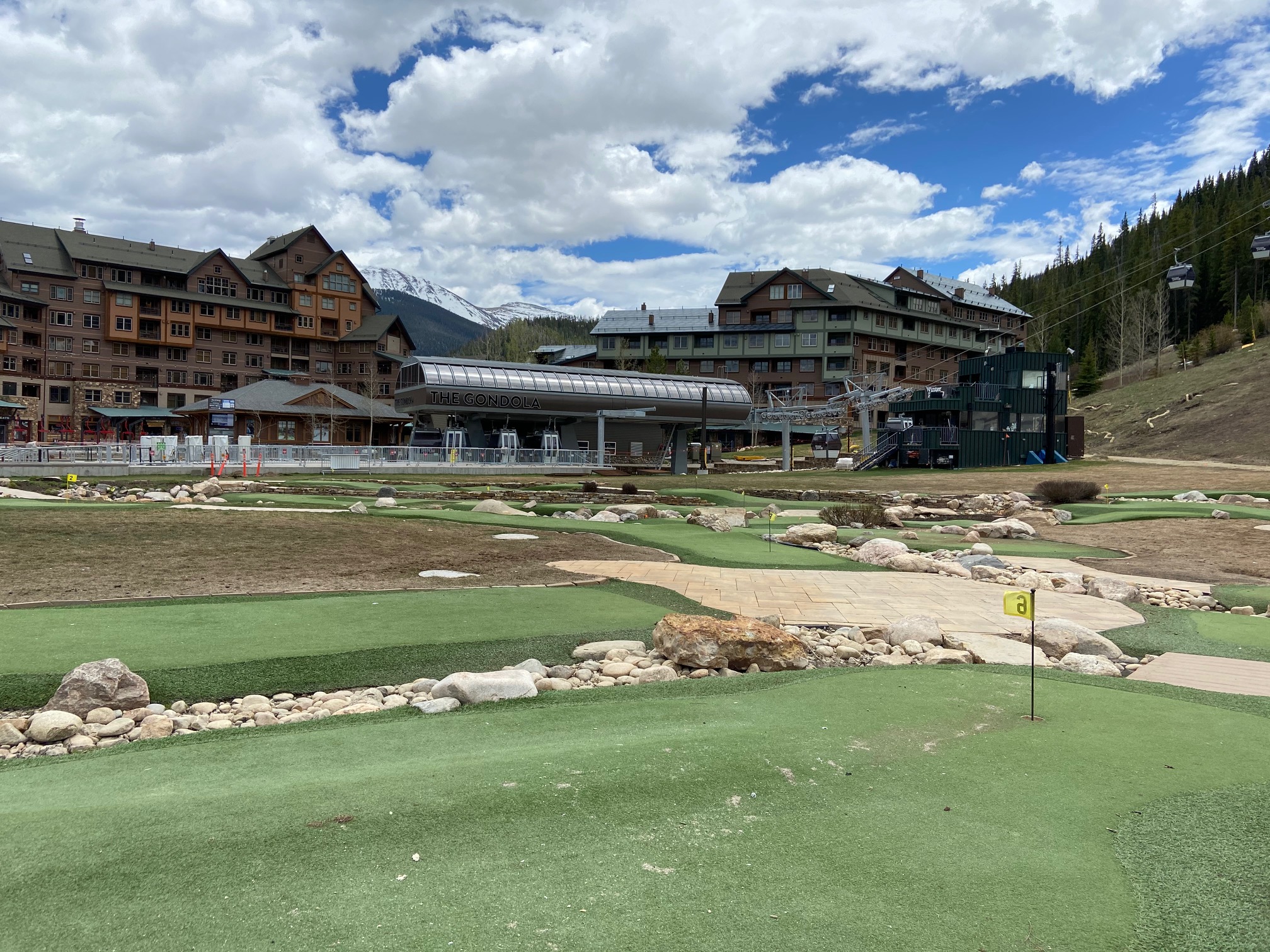 Although skiing and snowboarding is the main draw of the resort, summer brings a number of fun activities including Colorado's longest alpine slide. Clocking in at 3,000 feet long, visitors have the the chance to soar down the mountainside while taking in fantastic views from all around. Participants must be at least two years old, and those less than five must ride with an adult.
Other fun things to do include an 18-hole putting course full of beautiful flowers and small streams, a climbing wall, and, for the adventurous visitor, ropes courses. Keep in mind that day passes for all activities must be purchased online, and, just like the bike park, discounts are available if booking more than two days in advance.
Make Grand County your next home base for adventure. Then seek out these things to do around Winter Park.