With a rich historic past, a vibrant downtown, and a world-class ski resort, Breckenridge, CO offers its guests more than just a place to visit. It offers the ultimate mountain experience.
While most think of Breckenridge as just a ski town, it packs in the fun with all four seasons' adventures and experiences. Fall in love with mountain life with these things to do in Breckenridge.
Year-round activities
Visit Breckenridge any time of the year and you are bound to find something unique and memorable to do. Discover your idyllic mountain escape with these year-round activities in Breckenridge.
Historic District Downtown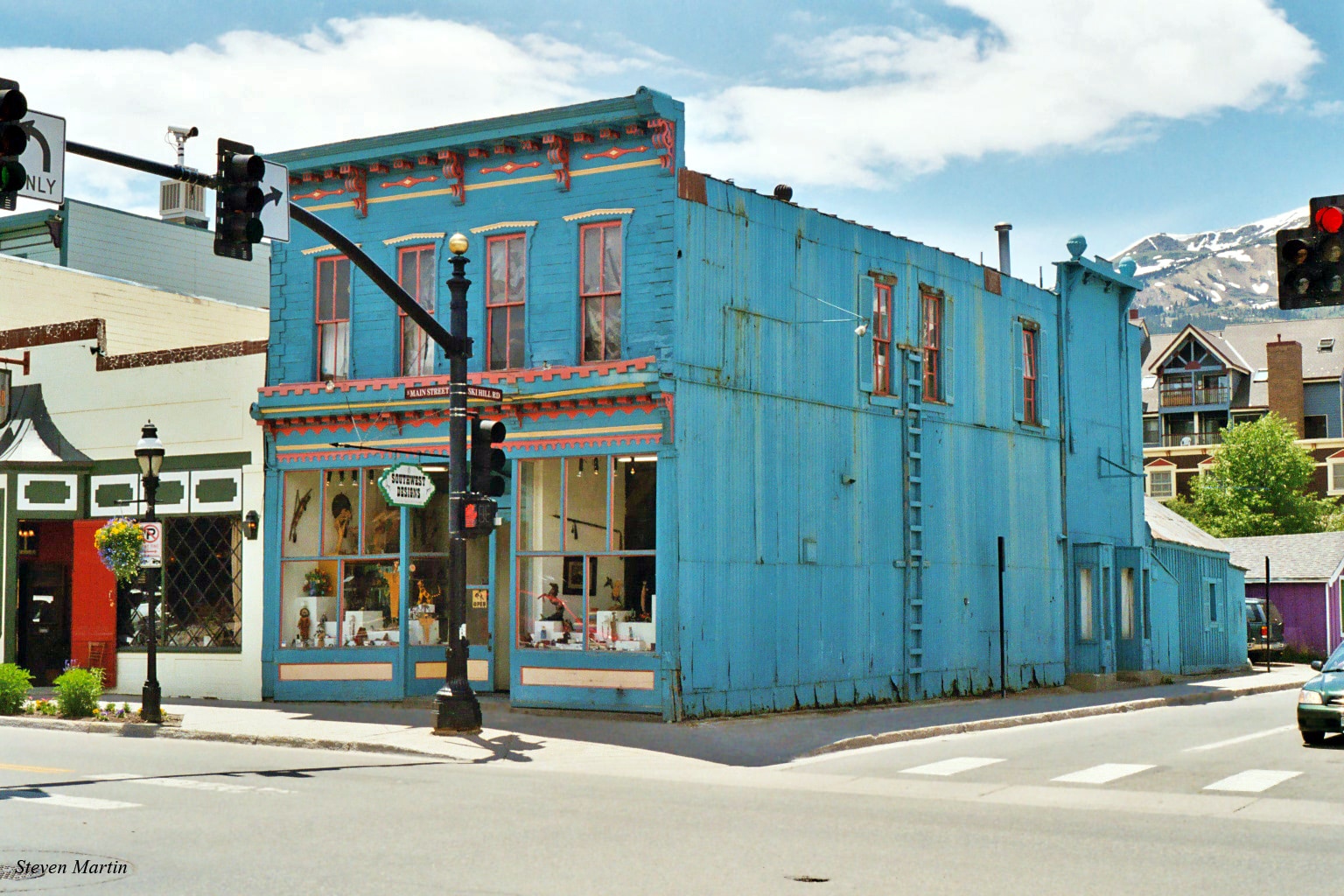 Initially, a mining town, Breckenridge also provided services for the mining districts that surrounded it. In the late 1970s, the Breckenridge Historic District was formed and has worked to preserve the essential historical elements of this town.
Walking throughout downtown Breckenridge, you will come across many commercial, residential, and religious buildings dating back to the gold rush. Within the "Old Town," which is east of the Blue River, there are 249 preserved structures, dating back to the years between 1859 and 1942. Be sure to take a tour to learn more about the fascinating history of Breckenridge.
Breckenridge Tours
The Historic Walking Tour of Breckenridge
This tour takes you on a guided route through the Historic District. You will learn about historic businesses and homes, the families who lived and worked in Breckenridge, and the gold mining years. There are many preserved buildings to see, from log cabins and churches to stately residences and 100-year-old businesses.
Behind Swinging Doors Saloon Tour
For something more unique, sign up for the Behind Swinging Doors Saloon Tour. This journey is for those interested in the dark underbelly of Breckenridge. You will visit the Breckenridge Distillery tasting room and hear stories about the locals and the many saloons they used to drink in.
There were once 18 saloons, as well as a red-light district, which led to some interesting characters and thrilling mishaps. This 90 -minute walking tour covers six blocks and you will be able to step inside and tour historic buildings along the way.
Note: This tour is suspended until further notice due to COVID-19 restrictions.
Breckenridge Ghost Tours
Breckenridge Haunted Tour
For those who like to learn about the town's ghostly past and those spirits that still linger, then sign up for the Breckenridge Haunted Tour. This tour will take you on a guided walk through the historic district, learning about all the rumors and ghost stories that have circulated Breckenridge. The tour guides will also take you inside the Briggle House; a home claimed to be haunted by early Breckenridge settlers.
Tombstone Tales at Twilight Hour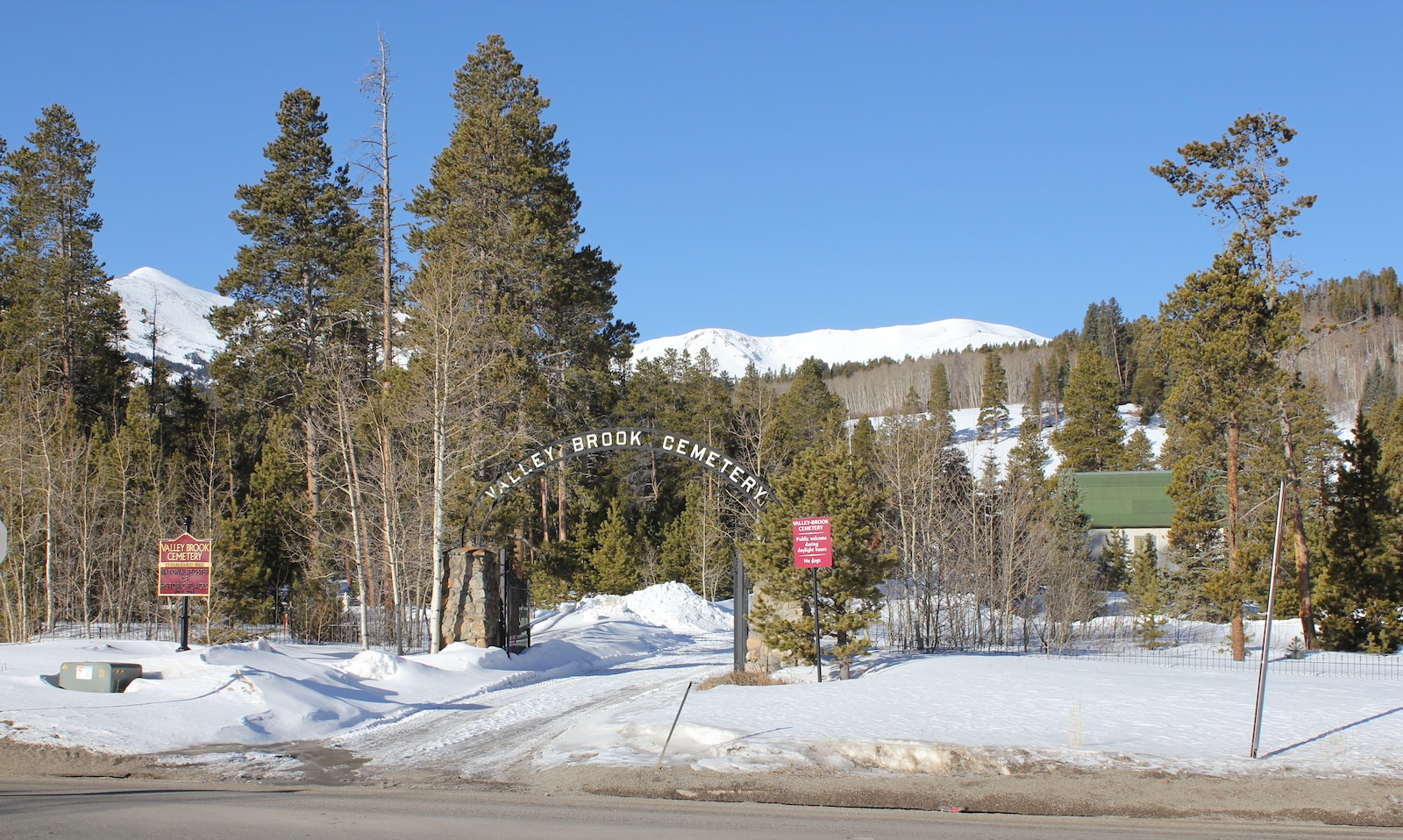 This tour starts at twilight and takes place at the Valley Brook Cemetery. Your guide will share ghost stories and the ancient lore surrounding Breckenridge as you walk around ornately carved headstones. Built in 1882, it was listed on the National Register of Historic Places and is where people from all walks of life are buried.
Strange but True Tour
This is a 90-minute walking tour where you will learn all about the unexplained disappearances, crimes of passion, and strange occurrences that have happened in Breckenridge since 1961. Your guide will stop along the way at some of the homes and businesses and share the supernatural and unexplained stories attached.
Breckenridge Mine Tours
Country Boy Mine Tour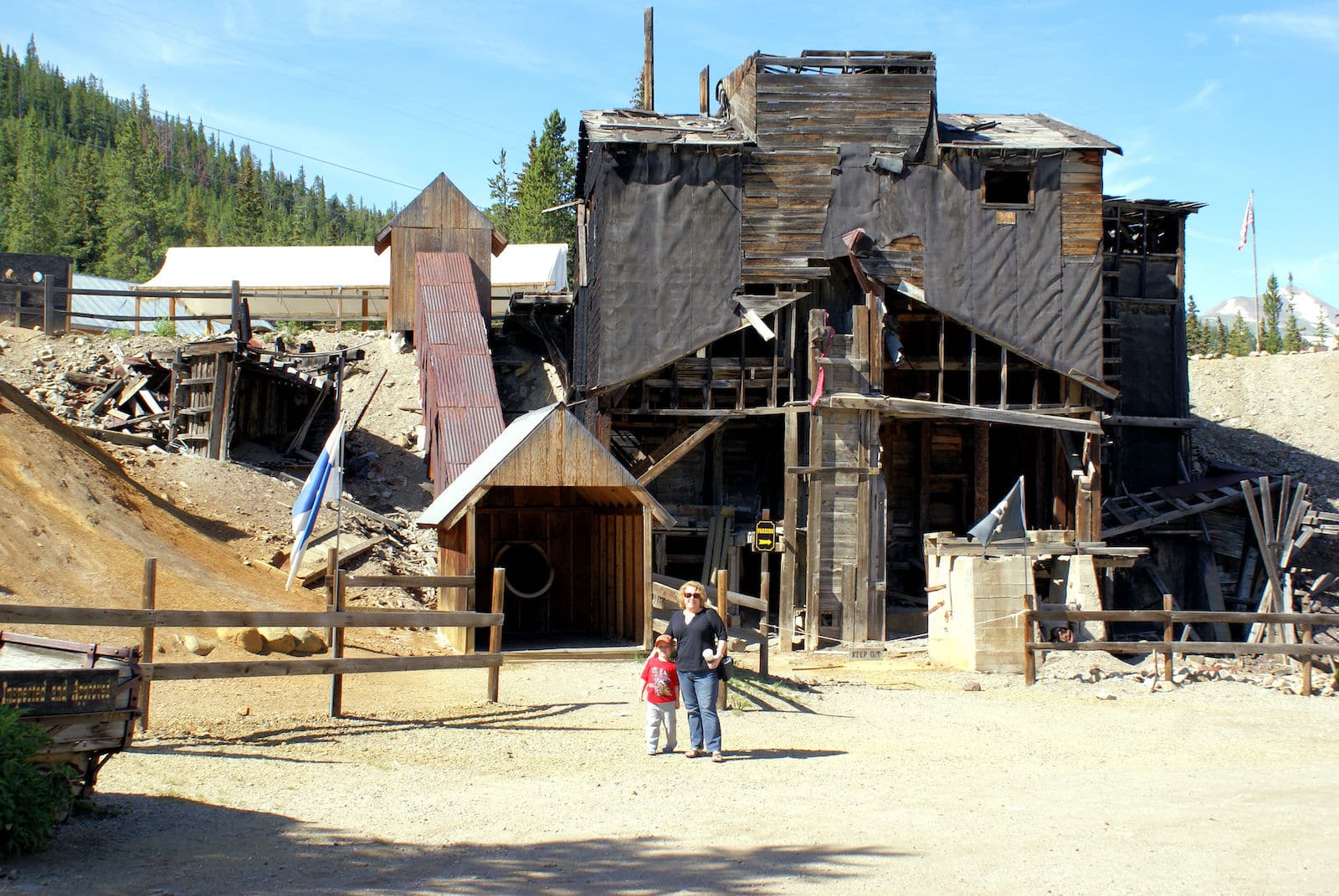 Probably one of the more popular tours you can take in Breckenridge is the Country Boy Mine Tour. Your guides will show you how to pan for gold and let you try it out on your own. There are plenty of exhibits and historic equipment displayed, plus a general store where you can purchase souvenirs. There is also a burro petting area and a 55-foot ore chute that has been converted into a slide.
Lomax Placer Mine Tour and Gold Panning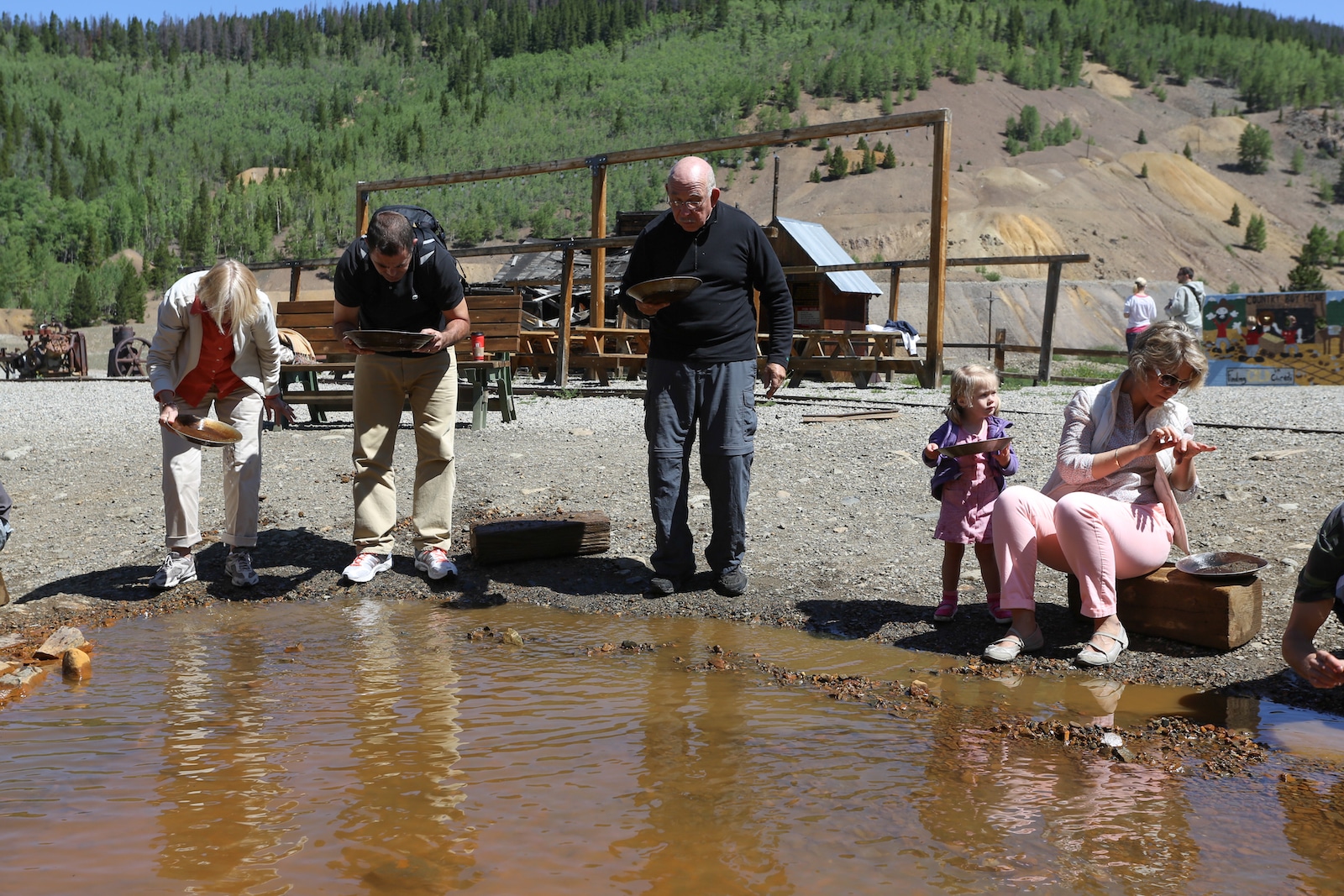 The Lomax Gulch is an 1860s mining operation that used high-pressure water to collect precious metals. This tour will take you around the historic buildings and miners' cabin, share with you how gold was mined back then, and give you gold panning lessons for you to try on your own. The best part is that anything you find, you get to keep!
Washington Gold and Silver Mine Tour and Gold Panning
There are hundreds of underground mines in Breckenridge and the surrounding area, with Washington Mine being one of the largest. This tour will take you underground and give you a first-hand look at the mining operations of the 1880s. Your tour guide will share stories on the life of a gold miner, show you the equipment used, and teach you how to pan for gold yourself.
Creative Arts District
The creative arts thrive in Breckenridge, a town that has been home to generations of artists, musicians, writers, and creators. With many cultural organizations, such as the Breckenridge Film Festival, Breckenridge Backstage Theatre, and the Breckenridge Music and National Repertory Orchestra, there is plenty to enjoy and experience.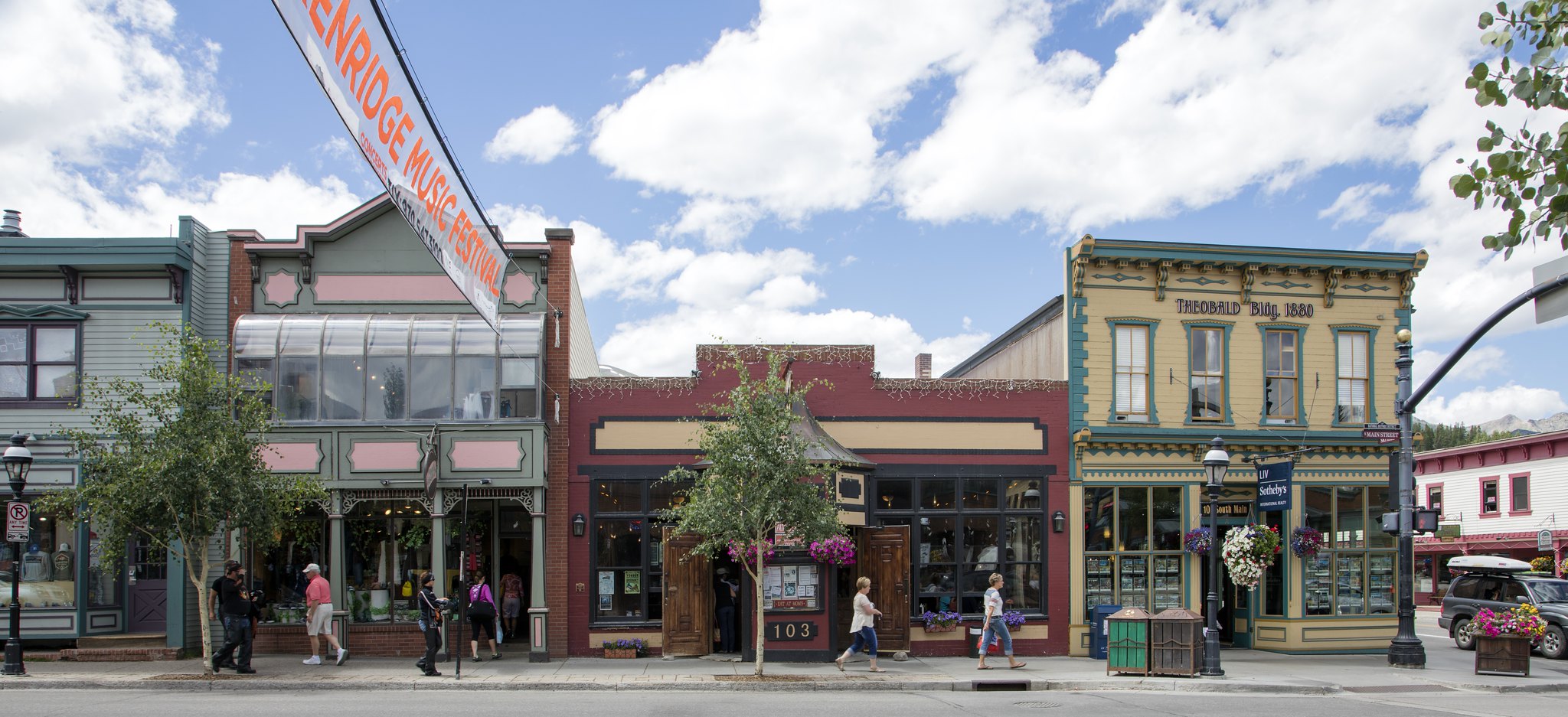 As you walk through the Creative Arts District, you will find many studios, galleries, performance spaces, and public art installations. Many historic structures have been renovated into functioning studio spaces for classes, workshops, and affordable rentals for local artists.
Breckenridge Music hosts over 40 performances every summer. They put on shows that cover many genres and feature artists that range from national acts to local talent.
Breckenridge Backstage Theatre performs out of a newly renovated 137- seat theater in downtown Breckenridge. With a brand-new bar and lounge, it is a great place to catch a show. In a small and intimate setting, the productions cover many theater styles and are well-known for putting on a fantastic show.
The Breck Film Festival showcases a diverse selection of filmmakers, both professional and amateur, worldwide. With over 100 independent films and premieres, as well as workshops, speakers, and parties, there is plenty to experience! This event is held in September, and the autumn colors of the Colorado Rockies give a beautiful backdrop to this entertaining festival.
Escape rooms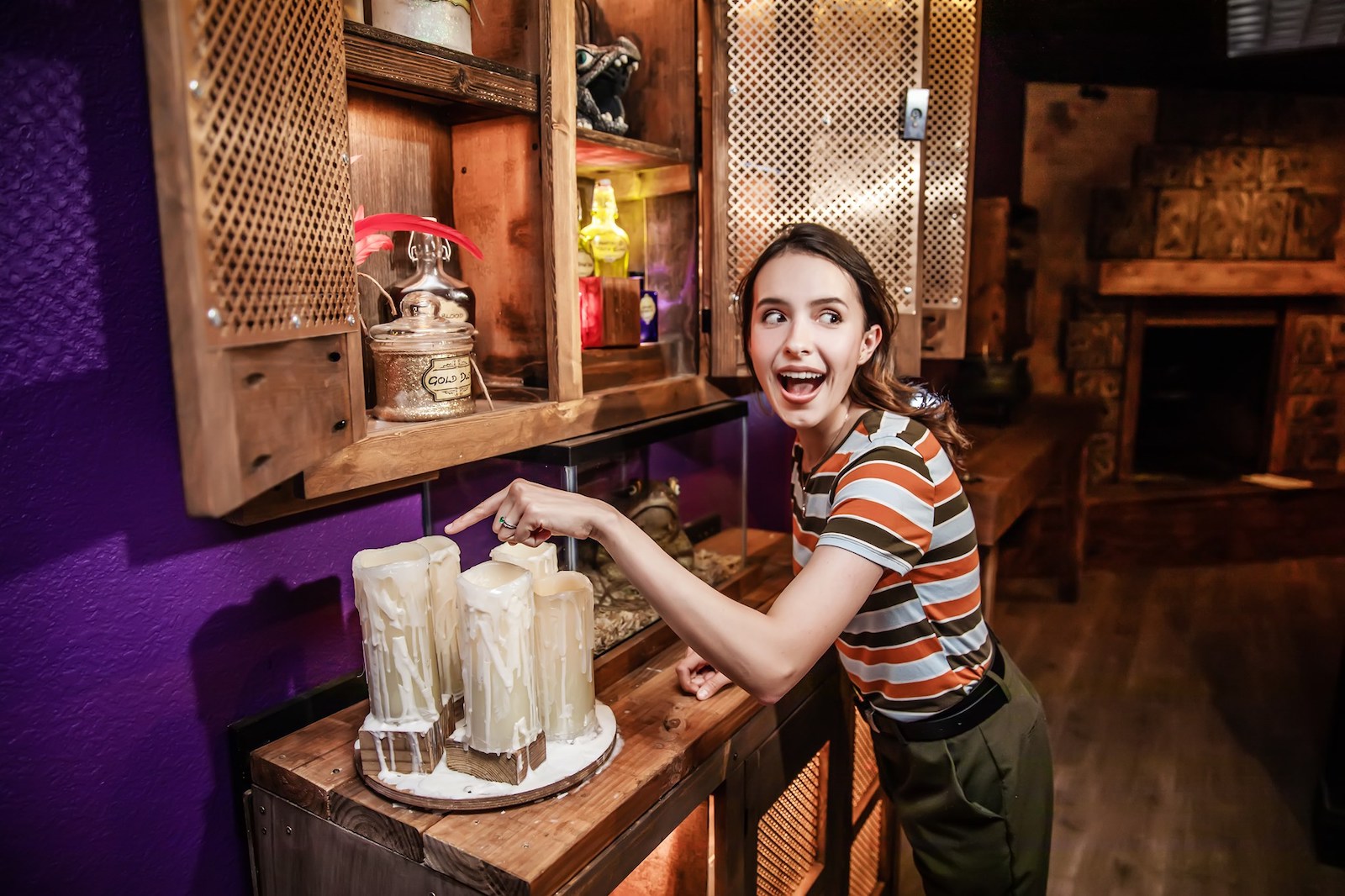 Escape rooms create the perfect opportunity for group bonding and using critical thinking skills to solve puzzles and challenges. Locked in a room together, you will need to solve riddles, uncover clues, decipher codes, and work together to figure out the puzzle and escape in time.
Escape Room Breckenridge is the first live escape room in Breckenridge. They have four rooms to choose from depending on your experience and how well you work with your group. The challenges vary in success rate from 40% to 85%, with a minimum group size of three to six people.
Mountain Time Escape Room has three locations in Breckenridge and is locally owned and designed with Breckenridge in mind. Using CGI, Animatronic creatures, holograms, and sound effects,  this a top-tier escape room experience. There are three themes at Mountain Time Escape Room: An Avalanche Survival Cabin, the Search for Sasquatch, and Paranormal Mystery of Breckenridge.
Tour Breckenridge Breweries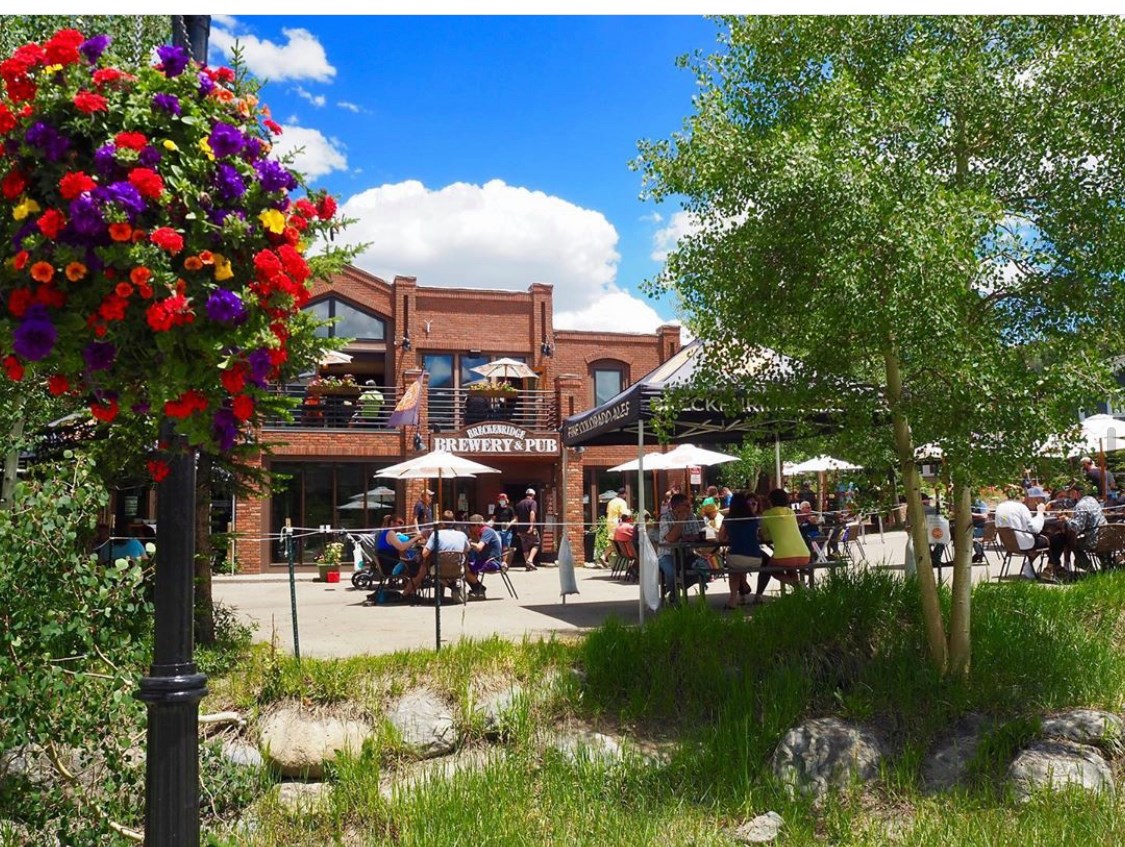 Breckenridge Brewery is located on South Main Street and has a large dining room and patio, with a wide range of food and beer. They create everything from traditional beers and lagers to sours and saisons.
Broken Compass is a brewery with over a dozen craft beers on tap, from Kolsch, pilsners, and pale ales to Irish reds, sours, and porters. They have two taprooms in Breckenridge, both featuring their award-winning creations, and you can bring in food from any of the local restaurants.
Summer activities
Like nothing else you've ever experienced, summers in Breckenridge call in the adventure enthusiasts, patio drinkers, and all those looking for a chance to explore something new. Discover these summer activities in Breckenridge for the quintessential Rocky Mountain getaway.
Boreas Pass drive to Breckenridge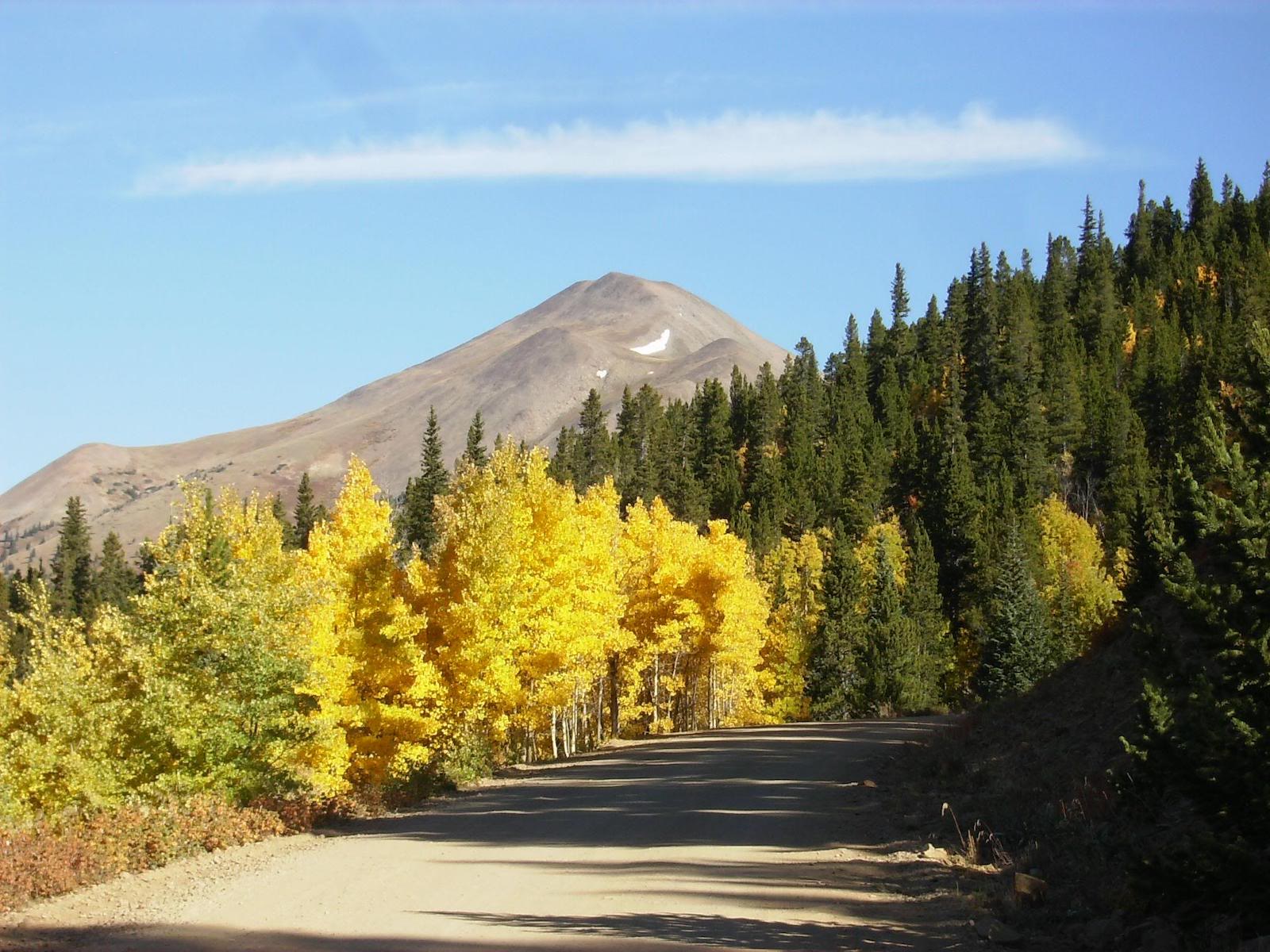 Driving along Boreas Pass during the summer offers fantastic views of the Blue River Valley and Ten Mile Range. Lined with Aspen trees, this scenic alternative route into Breckenridge is a photographer's paradise, particularly in the fall. There are many trailheads along the way to pull over and explore and are great for hiking, mountain biking, and camping.
One of the most notable stops along the pass are the historical elements such as the old water tower and the Section House that used when the railroad made its way through town, plus other historic buildings.
Hiking in Breckenridge
With hundreds of hiking trails around Breckenridge, it is a fantastic place to get out and be one with nature. From fields of wildflowers and roaring waterfalls to bustling creeks and breathtaking views, hiking in Breckenridge is a favorite summer activity. Find your perfect trail in Breckenridge, regardless of age, experience, or energy level.
Burro Trail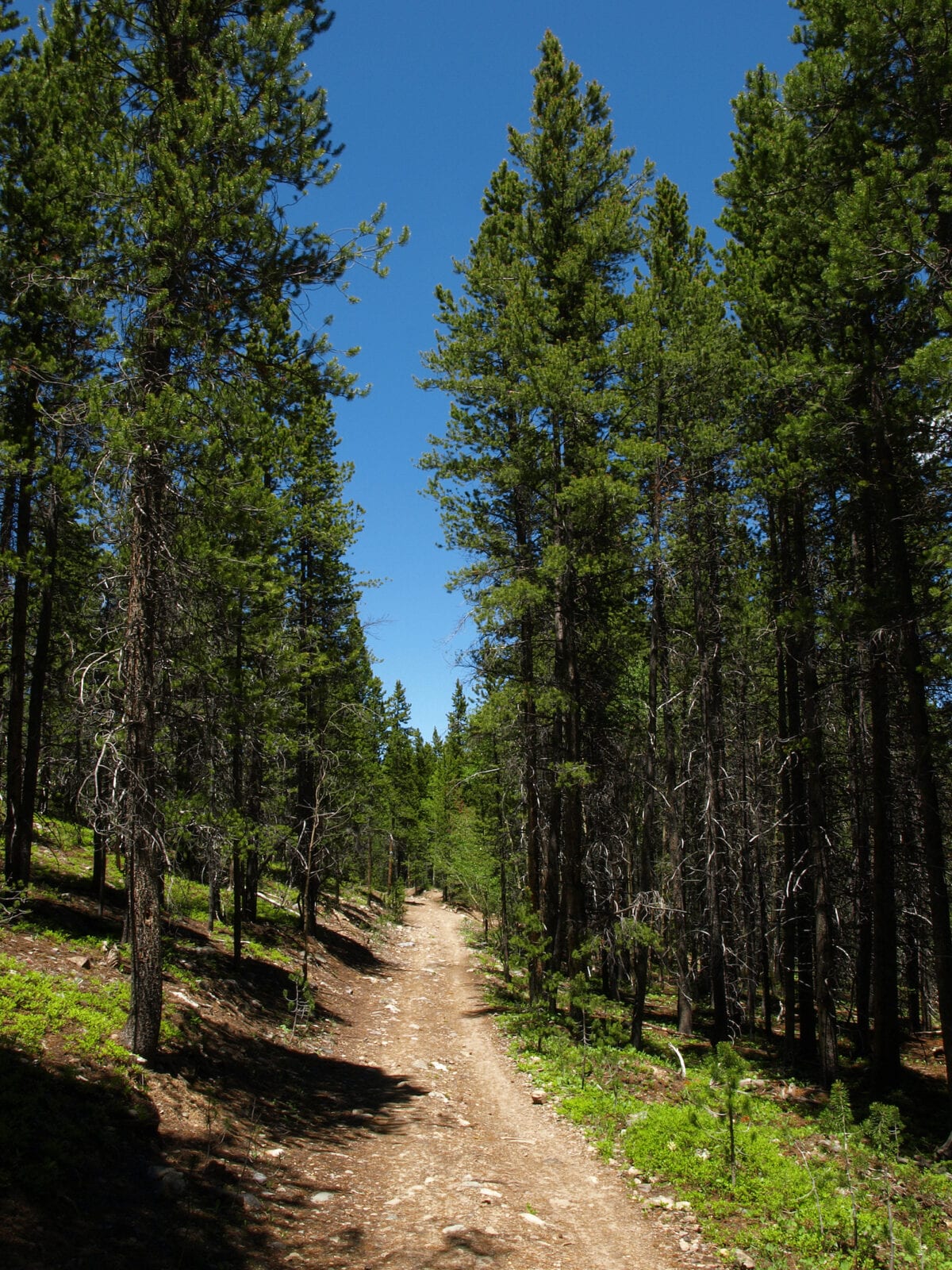 The Burro Trail is a well-marked gentle climb that takes you through the woods, alongside a stream and adjacent to a beautiful meadow. It is close to town, and although an easy hike, it can get a little steep. There are many terrific photo opportunities here, and it is a fantastic 3-mile hike for families with small children.
Sawmill Creek Trail
This is an easy 1.3- mile loop trail that follows a bustling river and ends at the beautiful Sawmill Reservoir. There are a few recently constructed wooden bridges to cross and the path is well maintained. With many benches along the way to sit and listen to the birds, there are also plenty of picnic spots around the reservoir to enjoy lunch.
Quandary Peak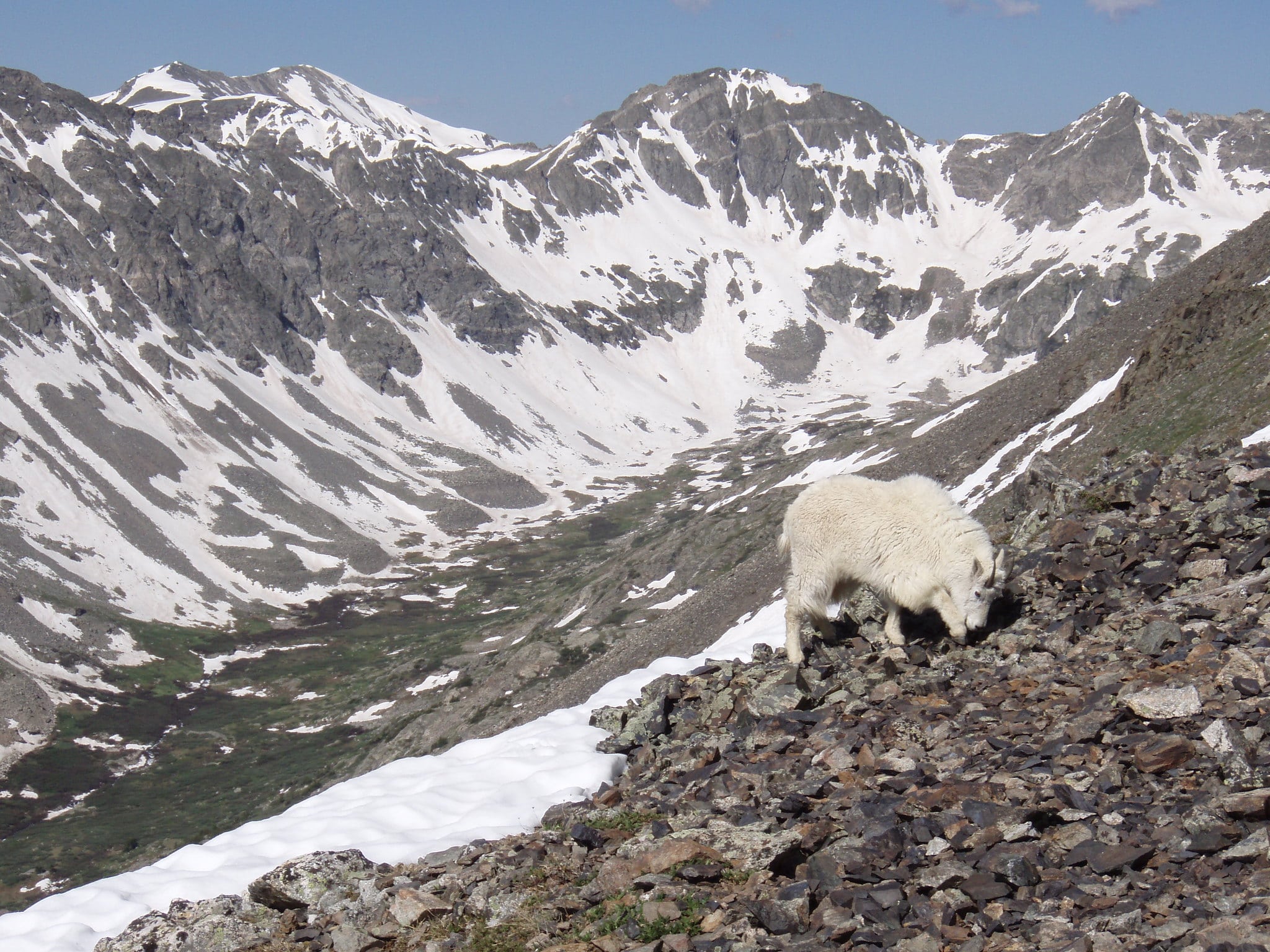 Quandary Peak is Breckenridge's iconic 14,000+ foot mountain nestled in the Tenmile Range, located six miles from the center of town. The approachable route to its summit makes this 14er one of the most popular in the state.
There are four different trail route options, with the East Ridge route being the most popular. It is a 6.75-mile roundtrip route, taking an estimated six hours to complete.
McCullough Gulch
McCullough Gulch is a six-mile moderate-to-difficult hike that takes you over streams and rocks,  passing roaring waterfalls to reach the summit. A small waterfall at the beginning of the trail sets the scene for the fantastic sights to come. You will come to the lower lake two miles into your hike, which is a great spot to rest and have a snack. Continue to reach the upper lake at the summit with its gorgeous views.
Wheeler Ten Mile Trail
Designated a National Recreation Trail in 1979, Wheeler Ten Mile Trail is a favorite for experienced hikers, mountain bikers, and horse riders. Not for the faint of heart, several miles of this trail are above 12,000 feet and require hiking up steep sections.
The route starts with a half-mile moderate climb up a rough path but you are instantly rewarded with views of a gorgeous forest blanketed in green woodruff. From there, it's a singletrack route just below the tree line for several miles until the next large hill. This hike is an arduous one, though once you make it to the top it will be well worth the effort, as the summit view is inspiring and picturesque.
Mountain Biking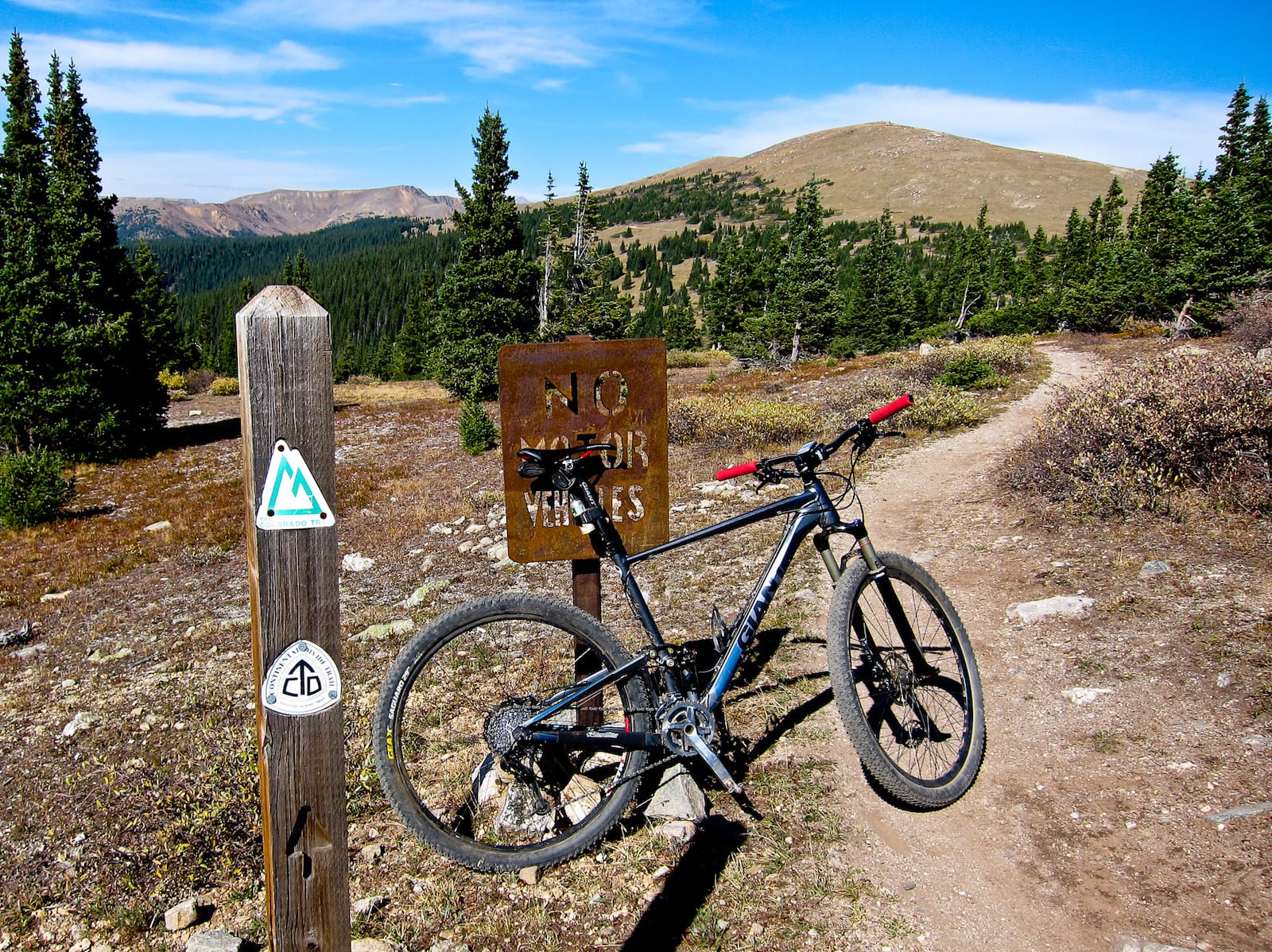 During the summer, biking is one of the top sports in Breckenridge. This is due to the hundreds of miles of trails that make it perfect for two-wheeled adventures. There is something here for everyone, from the first-timer to the champion competitor, and it is a great place to learn new skills.
The Classic Breckenridge Route
This is a 12-mile looped ride that starts in town and combines the best of both new and old singletrack routes. Excellent in both directions; there are many side routes you can take to lengthen your ride.
Galena Gulch to Colorado Trail
This trail starts at a parking lot and quickly takes you up a short climb and on top of a narrow ridge. Known for its very fast switchbacks and fun downhills, there are plenty of open grassy areas giving way to beautiful views. Full of little humps and dips along the way,  it has challenging climbs but nothing too technical on this 16-mile loop.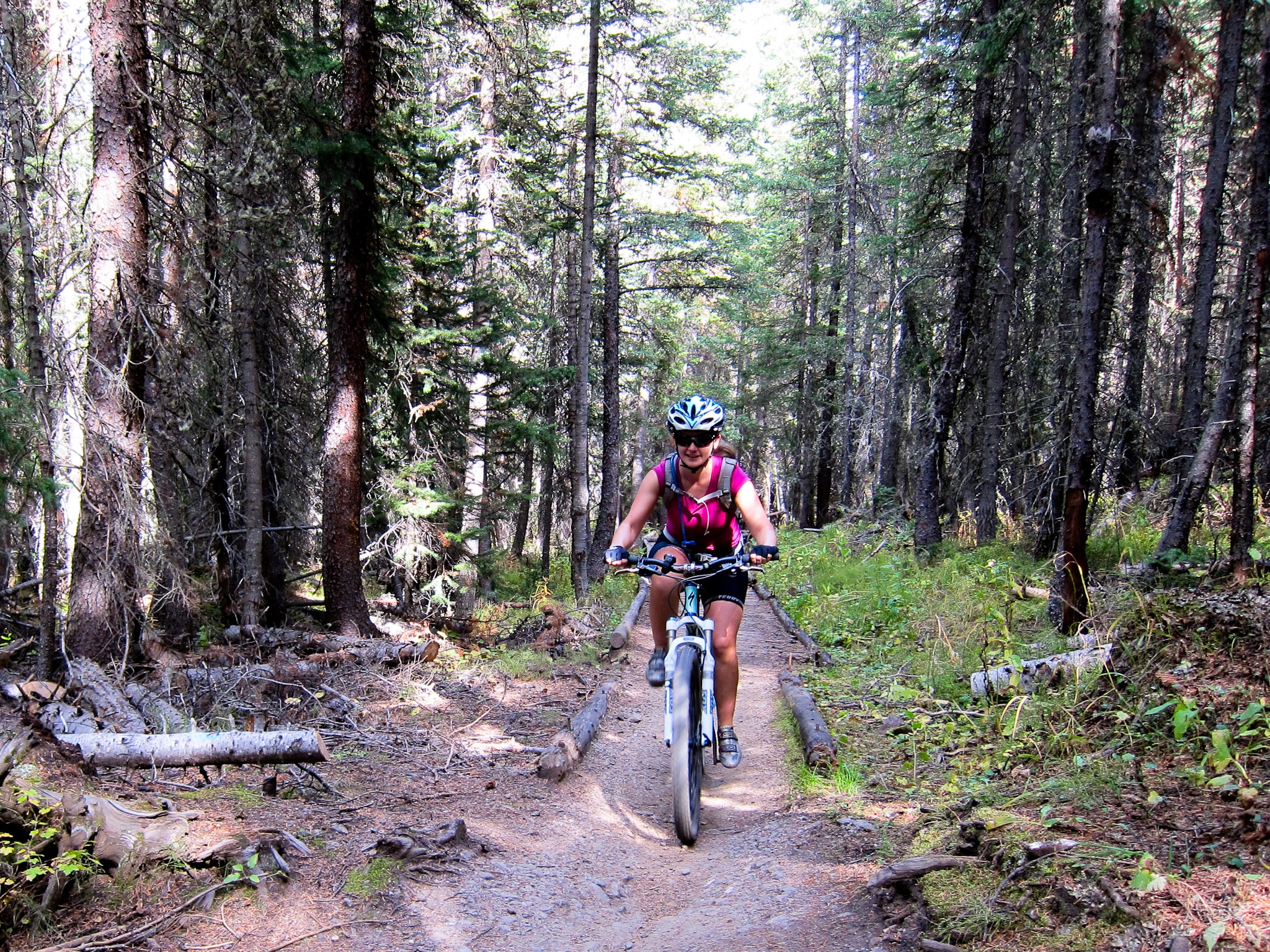 Breckenridge Flumes Loop
A popular, well-marked singletrack trail that winds through the trees. With steep inclines and fun downhills, it connects to Mike's Trail and Upper Flume.  These sections feature steep, loose climbs and are best suited for experienced riders, though beginners with stamina will be able to persevere.
A great ride in either direction; if you want to tackle the climbing section first, start the trail counterclockwise. If starting at the Lower Flume Trail, this short climb leads to a gorgeous meadow and then continues over varied terrain for 6.5 miles.
Fly Fishing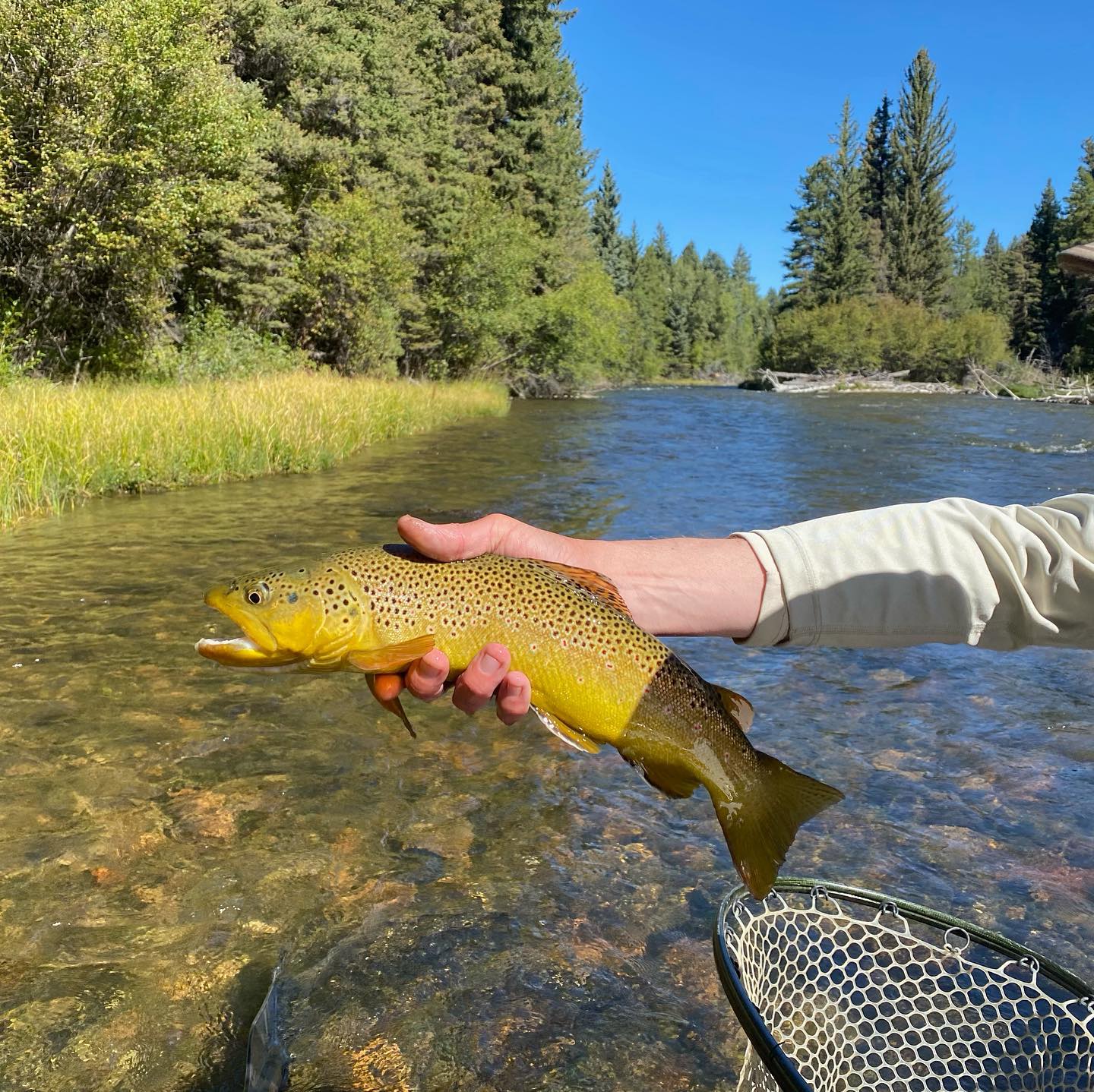 The Blue River is well-regarded as the most popular fly fishing location in all of Colorado. Hitting its peak in mid-summer, this river is home to massive trout. These giant fish are teased out of their hiding by the emergence of the largest mayfly species in Colorado, the Green Drakes.
There are multiple access points along Highway 9, with public pullouts for river fly fishing and various campgrounds that offer river access. As the weather starts heating up, the fish will be highly active, making it the perfect time of year to cast a line!
Breckenridge Golf Club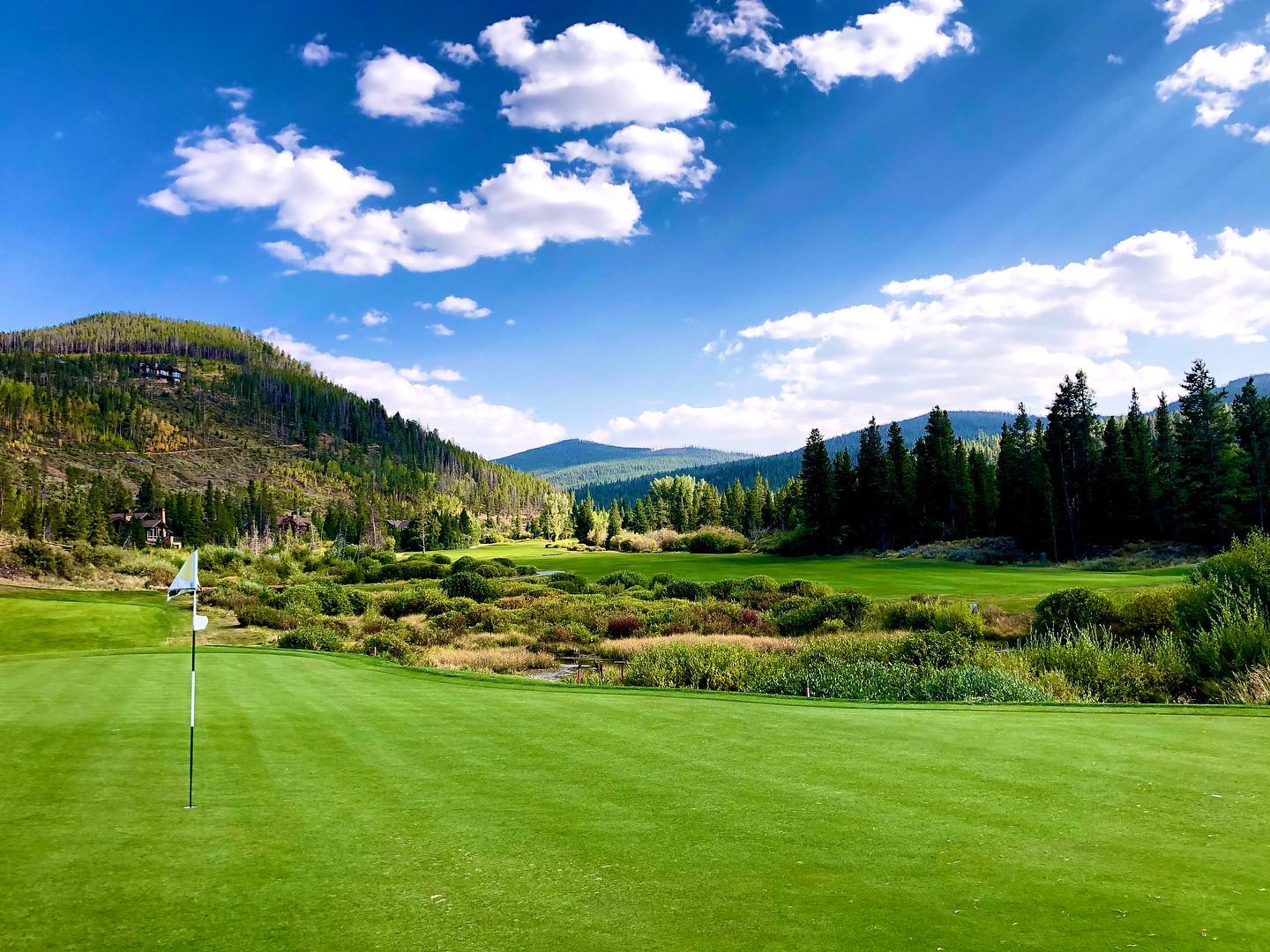 Breckenridge is the only town in the world with a Jack Nicklaus-designed 27-hole golf course if that tells you anything about how seriously they take their golf! At an elevation of 9,324 feet, the Breckenridge Golf Club resides in the Upper Blue River Valley and has fantastic views of the mountains. With thinner air comes less resistance, and golfers of all skill levels will feel inspired as their balls fly further than ever.
There are four sets of tees, making this course more inviting to all skill levels. For the most challenging run, the course plays over 7.145 yards and has a difficulty rating of 72.8 and a slope rating of 150. This makes for an exciting game for even the most experienced golfers.
The Club offers lessons and programs to help you improve your game. Whether you are learning the fundamentals or want to take a few swings off your scorecard, private lessons are available from PGA professionals and qualified instructors.
The Breckenridge Golf Club has an immense golf shop, offering the latest golf equipment and knowledgeable staff to help you find the perfect gifts. They also have a fantastic restaurant that serves up a long menu of items, and there's no better way to finish off a game than grabbing a cocktail and relaxing on the expansive deck that overlooks the course.
Blue River Whitewater Rafting and Kayaking
Whitewater Rafting on the Blue River is an unforgettable experience filled with action-packed rapids, relaxing lulls, and beautiful scenery. The upper Blue River is a fast-paced, hectic ride through a series of rapids that will keep your heart pumping. The lower Blue River is a calmer, slower-paced section perfect for floating along and doing some fishing.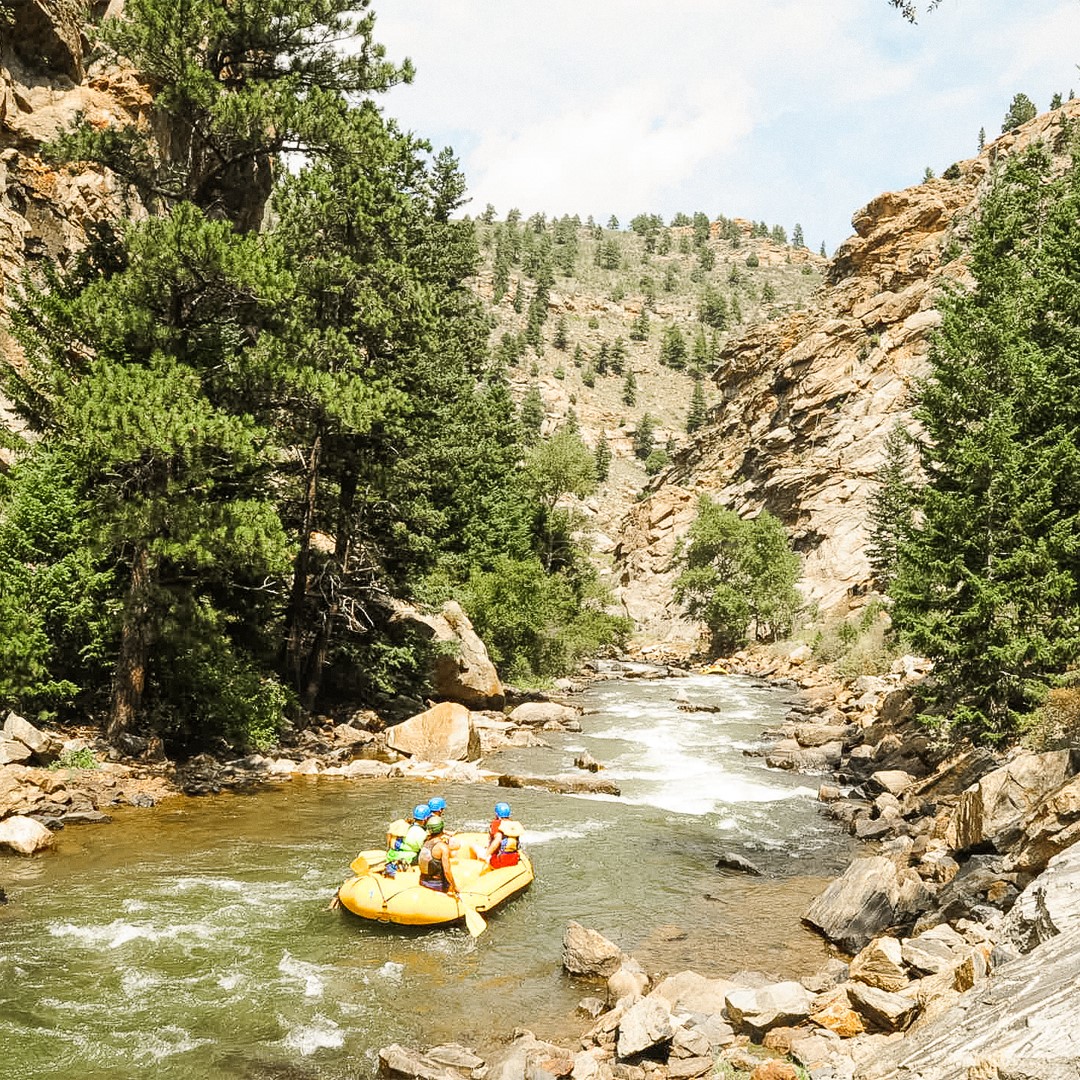 Winding through Breckenridge, the Blue River eventually connects with Lake Dillon, which sits at 9,000 feet above sea level, offering more than 26 miles of shoreline. From there, the Blue River begins winding northward through the spectacular wild country before joining the Colorado River near Kremmling.
Breckenridge Kayak Park is a 1,800-foot-long section of the Blue River that has 15 different water features. A wonderful experience for kayakers of all skill levels, this is an excellent warm-up for those new to kayaking or who plan on tackling more challenging rapids in the area.
Paddleboarding Maggie Pond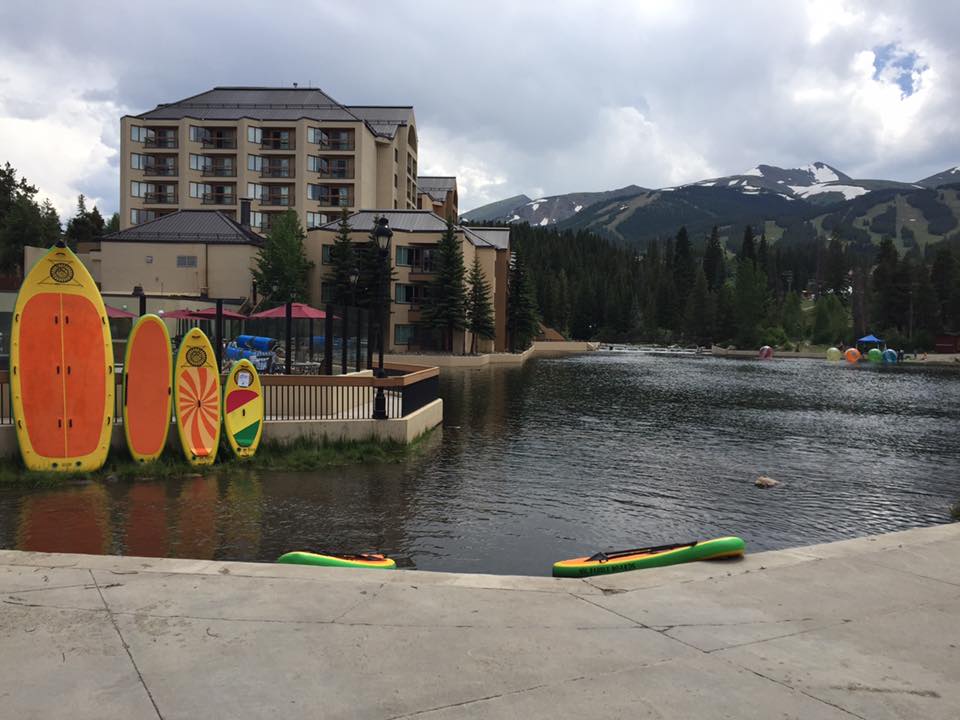 The most popular destination for paddleboarding is Maggie Pond, located at the base of Peak 9. Within walking distance from Main Street, you can rent your equipment by the hour at Charter Sports at the Main Street Station and get right into the water. This is a fun activity to enjoy before lunch and in-between activities, as it is so close to the city center.
You can also participate in the SUP (Stand Up Paddleboarding) yoga class held on Maggie Pond throughout the summer. As a fun and challenging way to get your mind and body aligned, these guided classes are great for all experience levels.
Breckenridge Epic Discovery Park
During the summer, the Breckenridge Ski Resort transforms into a fun-filled adventure park complete with zip lines, mini-golf, and jeep tours. Start off your day by taking the Gondola from the parking lot to the Epic Discovery Park, where you will soar high above the tree line and can take in the fantastic views.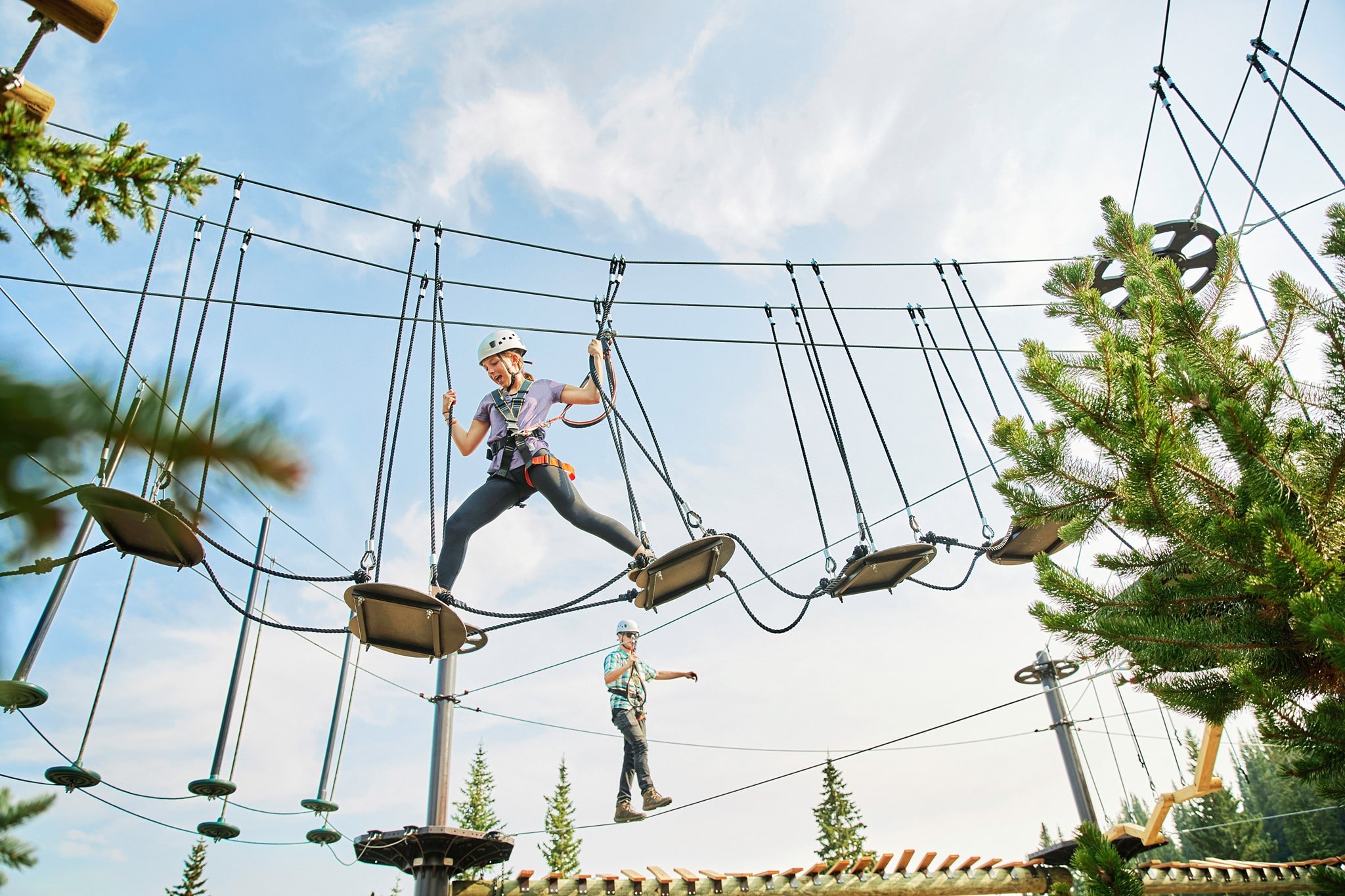 Alpine Challenge Course – With 15 features perched high above the ground, your goal is to pick a route and balance your way to the finish line. Some of these obstacles include a log walk and rope swings.
Alpine Slides – The 2,600-foot Alpine Slide will have you soaring down the hillside in a one or two-person cart, giving you full ability to control your speed on three different tracks. With twists and turns that take your breath away, the surrounding views are full of trees, wildflowers, and wildlife.
Bounce House – A great way to let the kids release some energy, this massive bounce house is a popular attraction and features multiple rooms to hop through.
Bungee Trampoline – Jumping on a trampoline will seem like child's play after experiencing the massive heights gained from Discovery Park's bungee trampoline. Strapped in at the waist and connected to bungee ropes on both sides, visitors can do somersaults and other airborne aerobics as they leap 20 feet in the air.
Zip Line – As one of the most popular attractions, the Zip Line will take you to new heights as you soar over the canopy and get a 360° view of the park. Visitors can choose between individual rides or the 3-hour Zip-Line Canopy tour.
Gold Summit Climbing Wall – The 35′ climbing wall has as many different routes as it does challenges and is an excellent experience for all skill levels. An ideal place for beginners to try their hand at rock climbing, the professional staff will help guide you through the process and offer tips and explanations along the way.
Guided 4X4 Tours – Taking you on a tour of peaks 7 and 8, this 90-minute ride is the perfect way to enjoy the best views of the Ten Mile Range. Carrying up to seven people, these safari-style jeeps tear down the walls between you and nature and will have you smiling for days.
Summer Dog Sledding
The Good Times Kennel offers tours of their facilities throughout the summer, where a professional 'musher' will take you on a tour through the four-acre property. Along the way, you will get to meet the dogs, learn all about sledding, and dog care.
Enjoy a two-mile ride as they take their dog team on their daily workout, where you will get a chance to lead the way. With over 150 purebred Siberian Huskies to meet and play with, there are many photo opportunities both with the dogs and on the scenic tour of the Swan River Valley.
Horseback Riding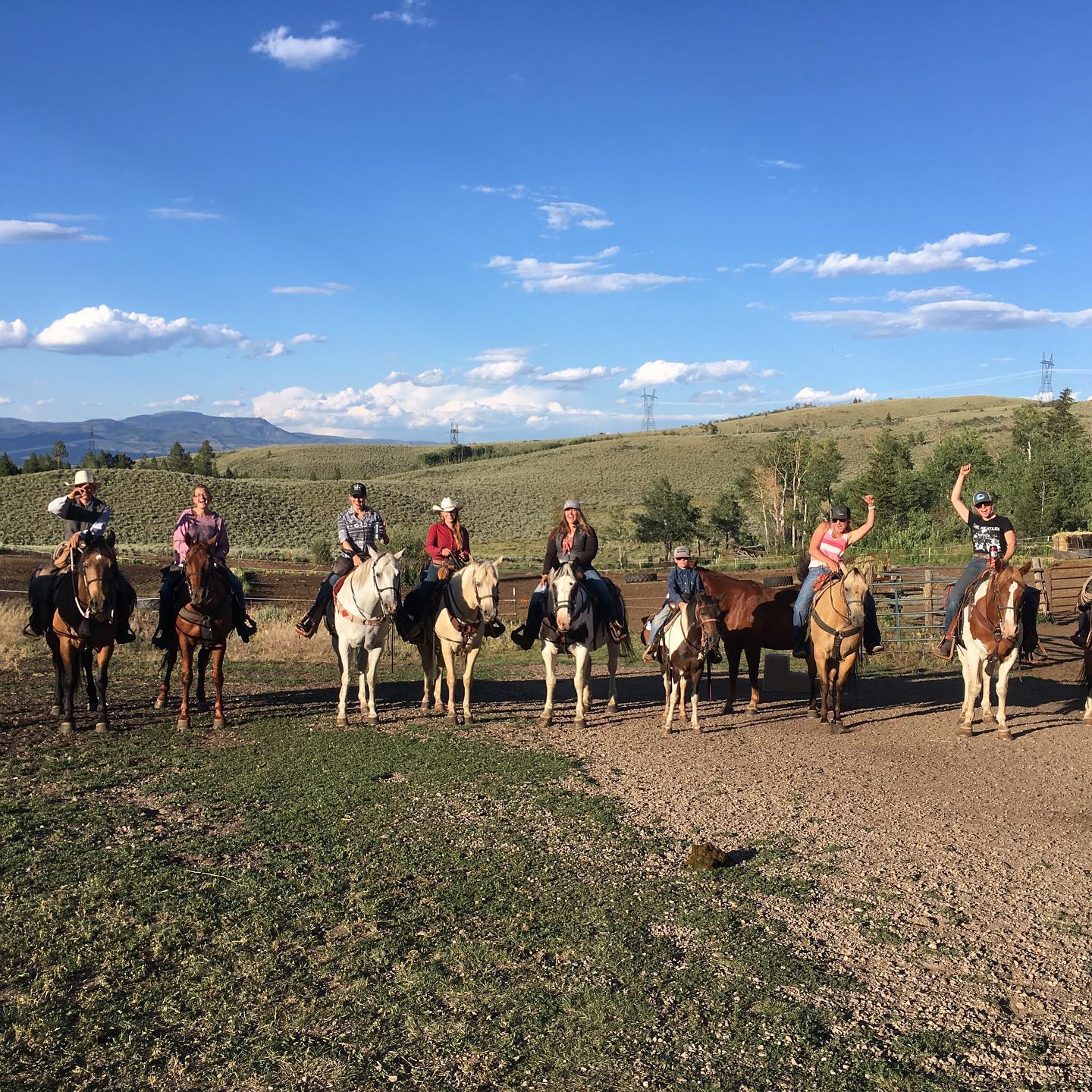 Many sprawling trails around Breckenridge offer the perfect opportunity for an afternoon ride on horseback. Beginners can choose an easy route that will explore wide-open ranges and give plenty of picture-taking opportunities. Those with more experience on horseback can take part in cattle drives or wander freely on the open range.
Breckenridge Stables gives guided tours that last 1.5 hours and guide you between peaks 9 and 10 on the Ten Mile Range. They have over 100 horses and will match a rider to a horse based on ability and experience. They offer trail rides from late May to late September that take you across creeks and rivers, through open fields, and to the areas with the most stunning views.
Rusty Spurr Ranch offers a more adventurous experience, with cattle drives across 10,000 acres, hours-long trail rides, and all-day ride packages. Keeping the groups small allows for off-trail riding and guided tours to more remote locations. This is the best way to avoid crowds, ride through open fields, and enjoy the quiet serenity of the natural world around you.
Winter activities
Best known for its ski resort, Breckenridge is the mecca for Colorado ski vacations. But beyond the slopes, there plenty of other winter activities in Breckenridge to keep you moving.
Ski/Snowboard at Breckenridge Ski Resort
Breckenridge Ski Resort features five peaks that span over 2,900 acres and is one of the most popular ski resorts in all of Colorado. Able to maintain an excellent balance between a world-class ski resort and a casual, easy-going atmosphere, Breckenridge Ski Resort is where serious snow-enthusiasts hang out amongst families and first-timers.
As the first ski resort in Colorado to allow snowboarders access, they hosted the World Snowboard Championship in 1986. Since then, it has become the go-to for snowboarding and freestyle riding, offering an incredible experience for terrain park riders.
There are 34 lift chairs and 187 trails for riders of all experience levels to enjoy. Breckenridge Ski Resort has many green and blue trails, perfect for beginners and intermediates. There are also groomed black runs which are great for those not yet ready for the more wild terrain. For advanced and expert riders, they can enjoy a varied, natural terrain filled with moguls, tree skiing, and alpine bowls.
World-renowned for its terrain parks which are separated by ability levels, this allows easier progression as you advance in your skills. Not only are these fun to ride, but there are almost always professionals enjoying the terrain park and pipe, putting on a good show for those watching.
Getting an average of 353 inches per season, they also employ snowmaking guns which cover 22% of the mountain. At 9,600 feet, the base of the ski resort starts you off high-up in the air. If you take the Imperial Express Super Chair it will take you even higher, to 13,000 feet!
Rent a Snowbike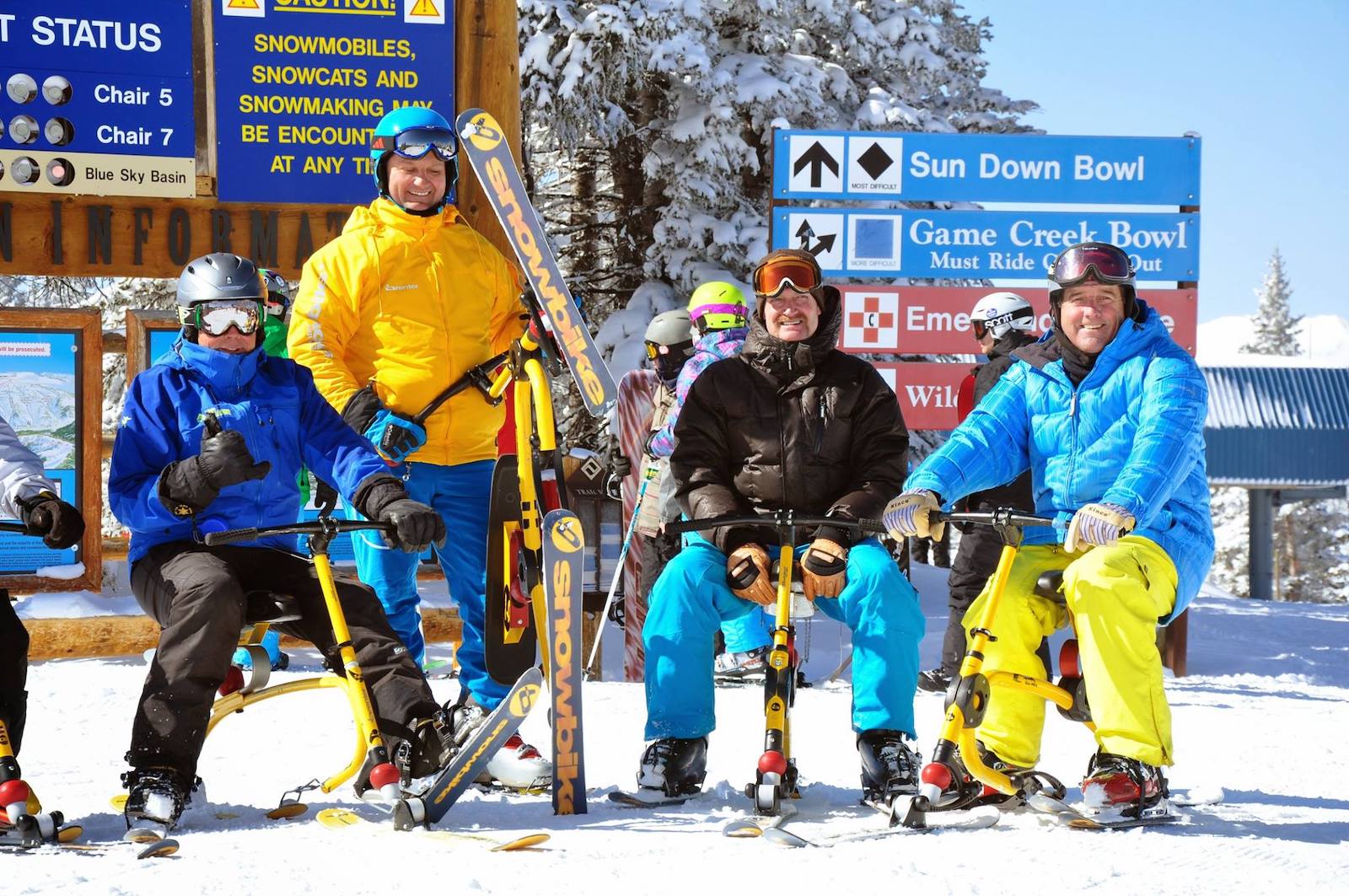 Renting a snow bike is an excellent activity for older folks, those with injuries, and anyone who wants to go down the mountain another way. Snowbikes bring another level of creativity to snow sports and can be used during backcountry freeriding, speed racing, and freestyle contests.
Very similar to riding a bicycle, the "wheels" of a snow bike are two skis and the rider wears short foot-skis. At the Breckenridge Ski Resort, Rogers Snowbike Rentals has all the snowbikes, safety equipment, and lessons to get you started.
Snowmobiling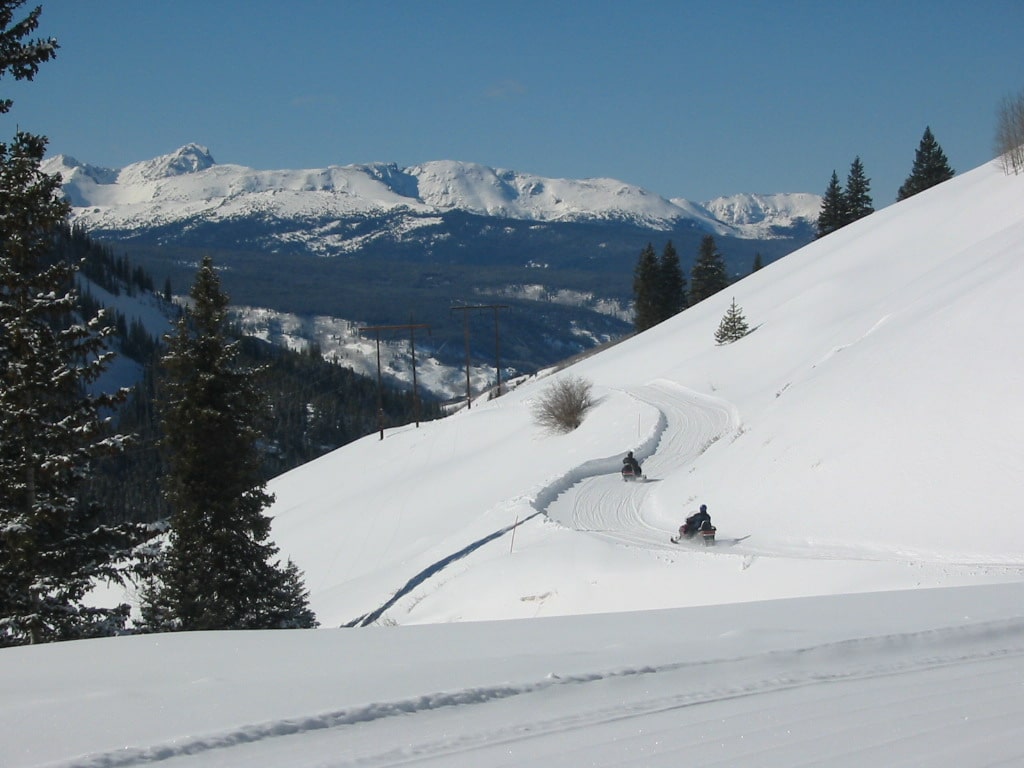 Snowmobiling is a great way to visit breathtaking vistas and get picturesque views of some of Colorado's highest peaks. Whether you want to go at it alone or on a group tour, there are miles of well-groomed trails and snow-filled fields, plus bowls to power through.
Breckenridge Snowmobiling has several options when it comes to different tours, routes, and destinations and will help get you started if you've never snowmobiled before. All tours begin with a journey through forests, climbing higher until you reach the alpine bowls and meadows that Breckenridge is known for.
The Prospector Tour is a great starting point, offering a tutorial on snowmobile operation and handling. From there, you will head out on a two-hour trip through a groomed forest trail system, racing towards spectacular views of Turquoise Lake, Mt. Elbert, and Mt. Massive.
The Performance Tour takes place at Fremont Pass and is the highest guided snowmobile trail offered. Riding through high alpine meadows covered in fresh powder and deep mountain bowls, you will reach an elevation of 12,800 feet! There are over 4,000 acres of terrain to enjoy, with wide-open fields that allow you to explore on your own.
The High Adventure Tour is an adventure made for adrenaline junkies. With elevations reaching over 12,500 feet, these tours have you riding a Polaris 550 RMK and focus on taking you to the most varied and exciting terrain in Colorado. Previous experience is recommended for these small group tours due to the challenging terrain and high-speed excitement laid out before you.
Dog Sledding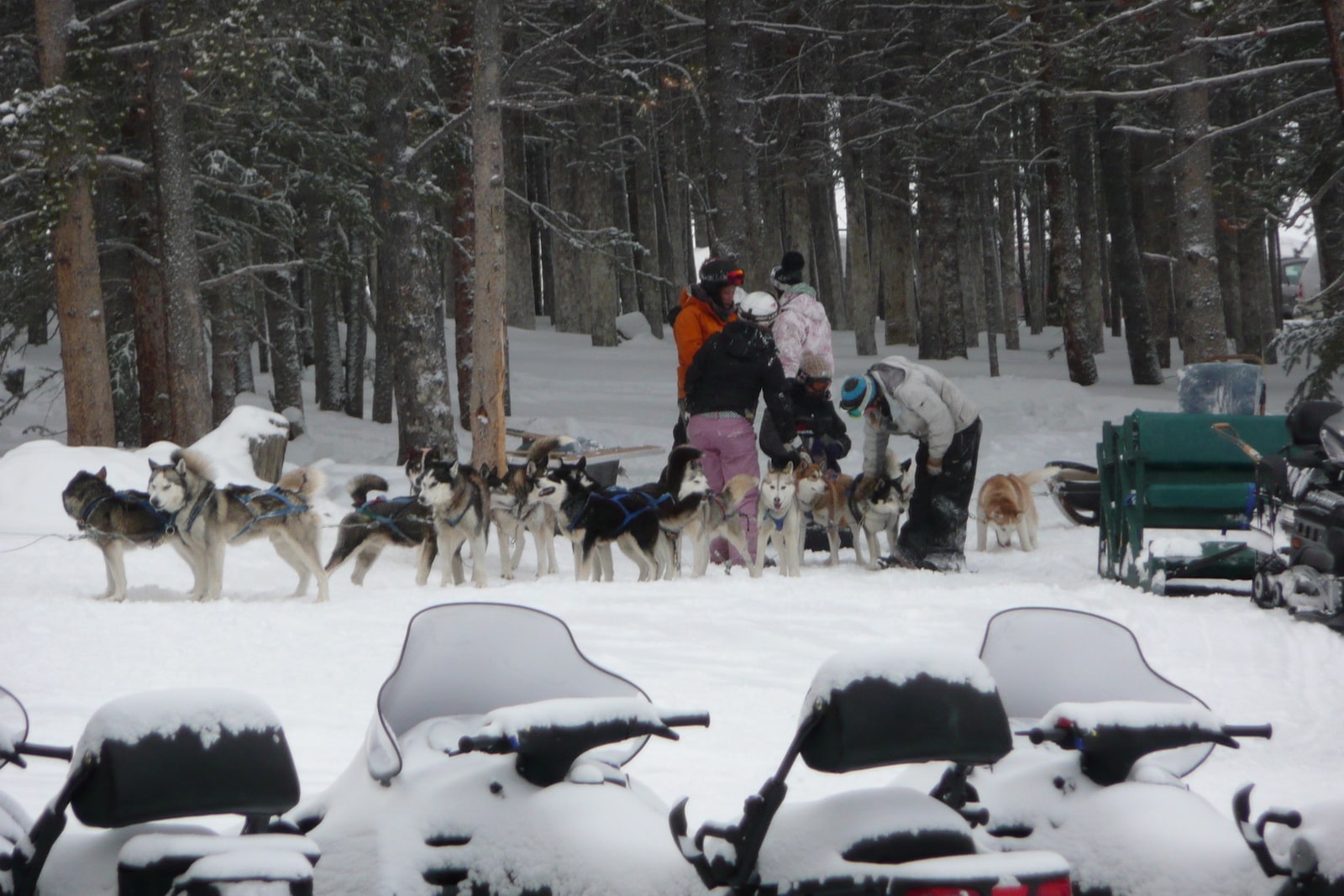 With a team of Siberian Huskies leading the way, Good Times Adventures will take you on a six-mile sled ride around the beautiful Swan River Valley. Mushing through snow-capped spruce trees while being pulled by these amazing animals, this dog sledding tour is a great way to experience the backcountry that surrounds Breckenridge.
The hour-and-a-half tour will have you switching places with others in your party. You will be able to ride in the dogsled and mush the dogs yourself. As one of the most popular winter activities in Breckenridge, it's important to make reservations early.
Monster Truck Sleigh Rides
The Monster Truck Sleigh Ride takes you high above Country Boy gold mine, pulled along in a sleigh by a bright blue 1948 truck. With plenty of stops along the way to learn all about the historic mine and take photos, you will eventually end up at the beautiful scenic peak that looks down on the Breckenridge slopes.
The tour is half an hour long and once it is finished, there is a roaring fire with s'mores ready for you to enjoy. With plenty to do at the Country Boy gold mine, this once-in-a-lifetime sleigh ride will bring you right to where all the action is!
Extreme Sledding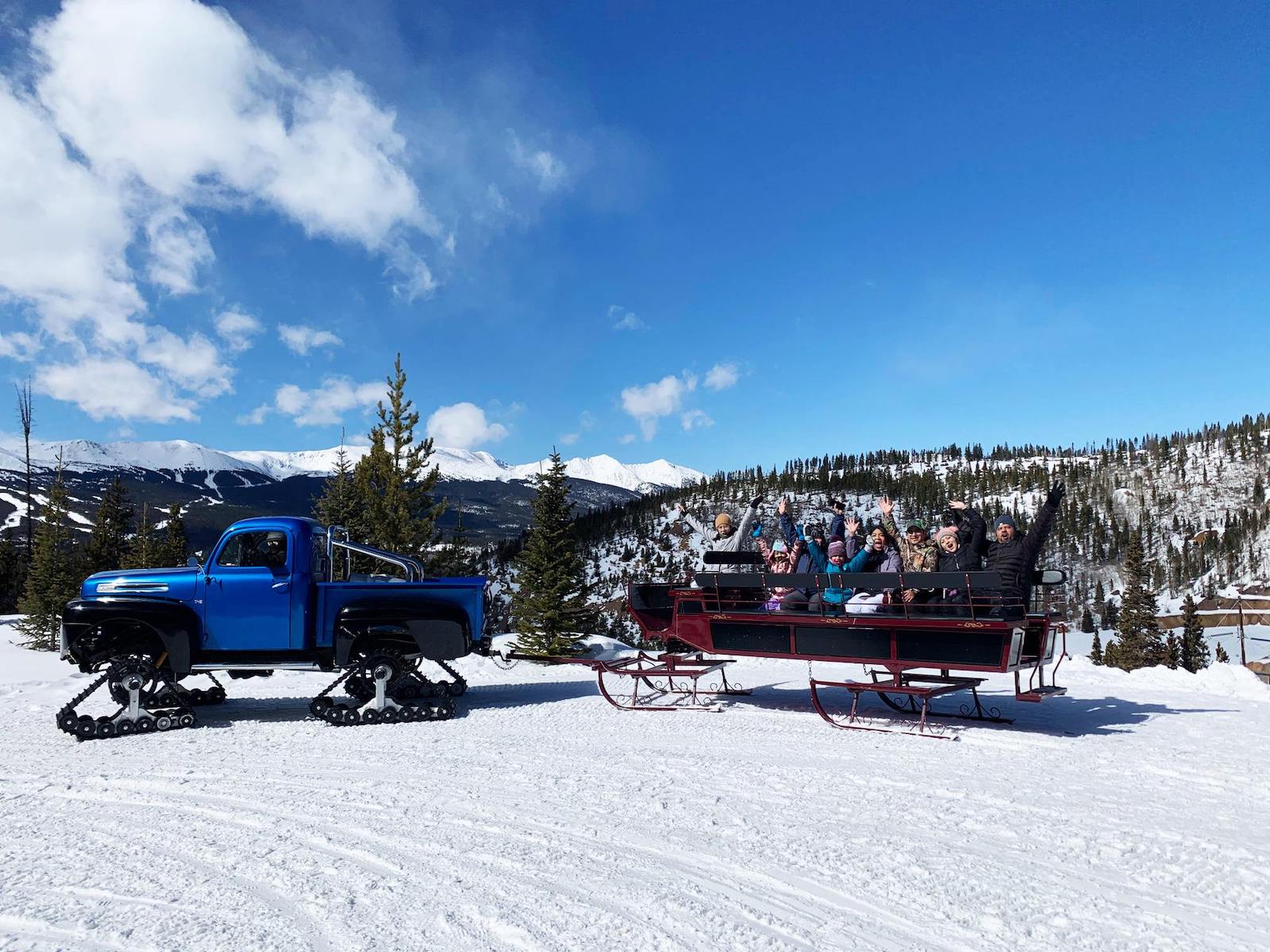 Sledding is not just for kids at the Country Boy Mines Alpine sledding course. Take the Monster Truck Sleigh Ride or a Finnish army snowcat to the mountain's top, where the original 1881 mine entrance is. From there, you will zip back down along a snow-packed road in a racing sled or Swiss alpine wood sled.
This adrenaline-fueled trip will have you zig-zagging down the mountain, flying past snow-covered trees that give way to expansive views. The track also will have you ripping through the historic mine property at speeds up to 15mph! Each extreme sledding ride starts with a brief training session in the mini-park, which is a great sledding area for younger children to enjoy.
Breckenridge Nordic Center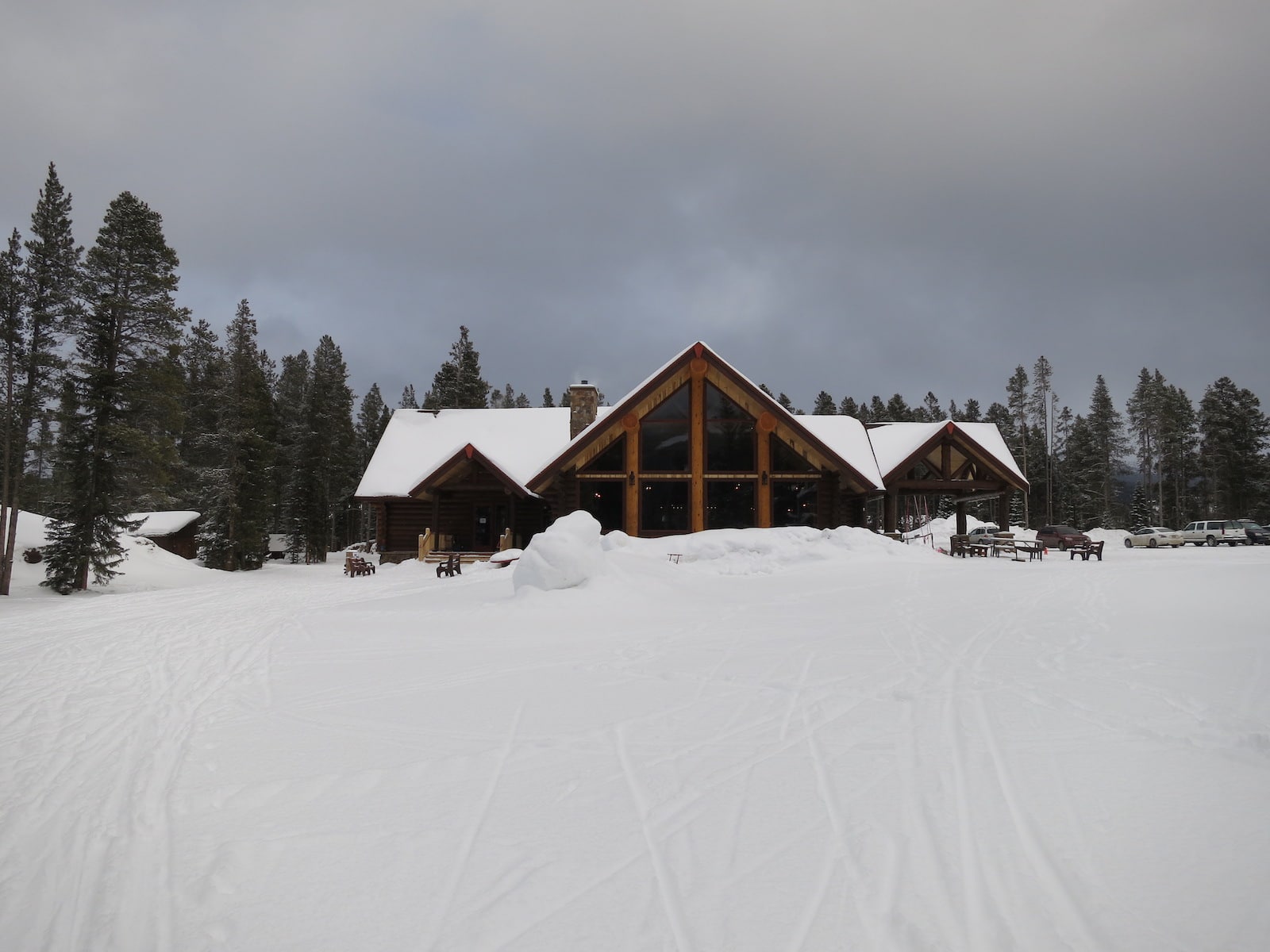 The Breckenridge Nordic Center is only a few minutes from downtown Breckenridge and easily accessible using the Free Ski and Ride shuttles. There is plenty to explore with over 2,000 acres of forest and over 20 miles of groomed trails for snowshoeing and cross-country skiing.
One-on-one lessons and group lessons are available from trained instructors for all experience levels. Area professionals will teach you how to cross-country ski, as well as take you on guided tours.
The Snowshoe Adventures Tour is an hour-long trip down well-groomed trails, which can be enjoyed with a group or self-guided.
The Snowcat Adventures Tour will have you riding around in a heated, all-glass cabin, enjoying the beautiful views of Cucumber Gulch Wildlife Preserve. Your tour guide will share the trail system's rich history and ecology before ending the tour with hot chocolate and s'mores.
When it's time to warm up, the "Oh, Be Joyful" lodge has a large stone fireplace and plenty of food and drinks to go around. Located on Peak 8 and offering postcard-perfect views of Peaks 6 and 7, there are miles of groomed trails that start here.
As the center of the Breckenridge Nordic Center's operation, here is where you will rent equipment and go shopping for new gear. There are a bar and family lounge area, with happy hour daily and live music every Saturday night.
Snow Sculpting Festival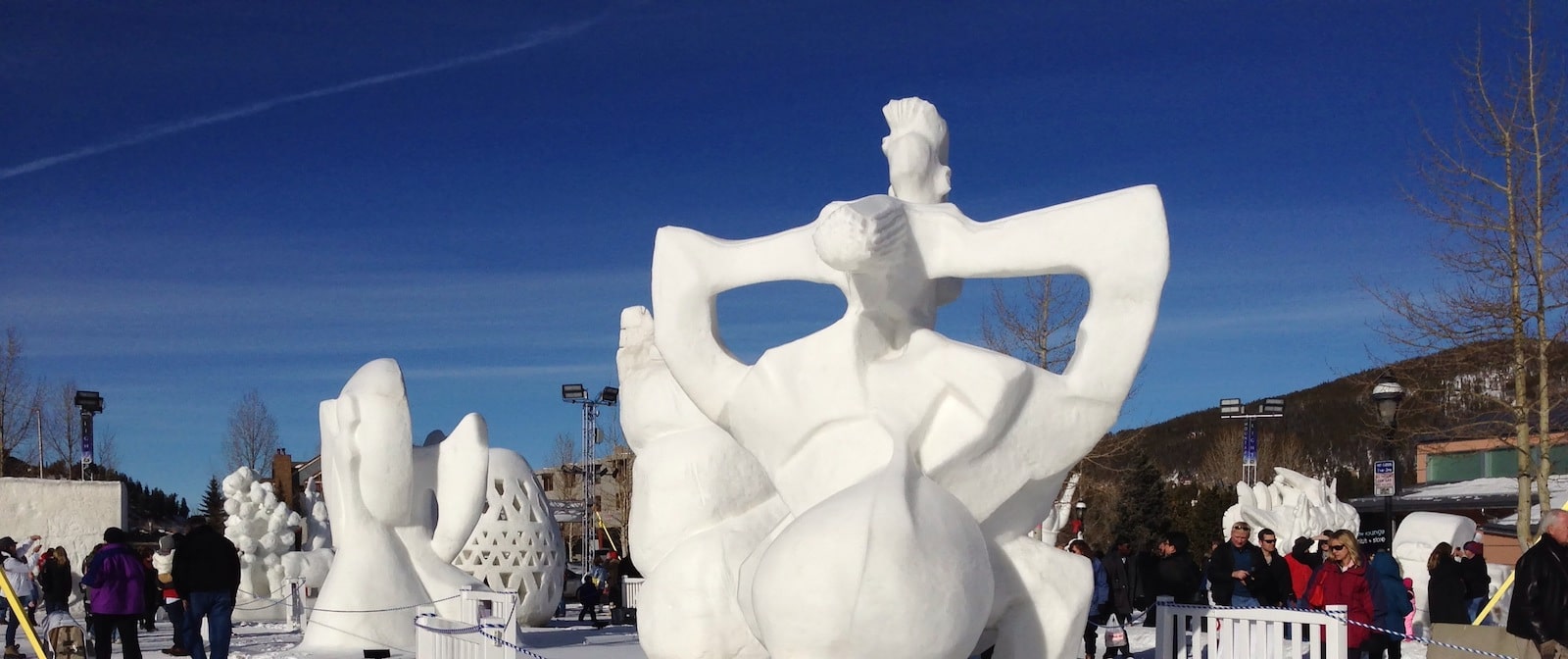 The International Snow Sculpture Festival showcases the work of 16 snow-sculpting teams from around the world. Hand-carving 25-ton blocks of snow into gigantic masterpieces, these artists do so using only hand tools. Spanning five days, the teams compete with each other in plain view, creating a short-lived outdoor art gallery in downtown Breckenridge.
As you can see, Breckenridge is more than just a ski town. It has much to offer from its historic past that can still be enjoyed today to its outdoor adventures available throughout the year. Find your perfect mountain escape with these things to do in Breckenridge.