Resting at 8,537 feet in elevation with its twinkling casino lights, Black Hawk shines like a beacon in the night. Steeped in Colorado's mining history, home to over 15 casinos, and surrounded by the Arapahoe National Forest, Black Hawk is the perfect weekend getaway from the city of Denver, filled with unique things to see an do.
In 1859 (one of Colorado's first), Black Hawk was founded on the back of an exploding gold mining industry, the Pike's Peak Gold Rush. Black Hawk provided miners with a community to set up shop and cash in on the rush. Now, Black Hawks prides itself on its mining history and being the go-to gambling destination for Coloradans and visitors.
While its casinos are surely the biggest tourist attraction, there's more to Black Hawk than just a lucky hand. Discover these things to do in Black Hawk and see why so many call it their favorite destination in Colorado.
Year-round activities
Casinos are the main draw in Gilpin County, and out of the two sister towns, Black Hawk and Central City, Black Hawk has the larger casinos. Cruise up the hill for some 24/7 gaming action year round, and soak in the nature on the way.
Try your luck at the casinos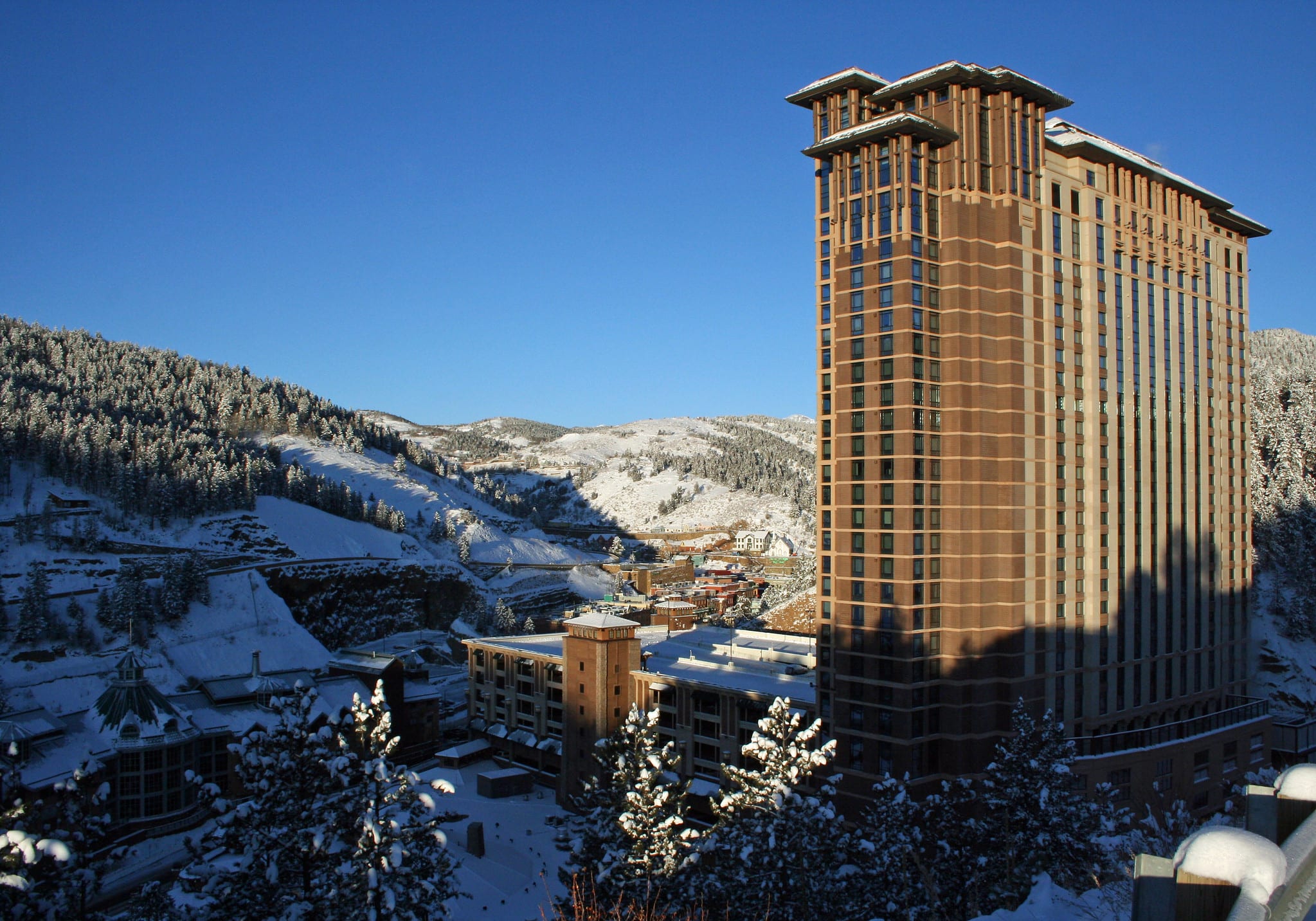 For a town with around just 200 full-time residents, there's an awful lot of casinos to choose from. In fact, Black Hawk has 15 different gaming centers in town making it Colorado's premier gambling destination. From Colorado's biggest casino to small family-owned saloons that hearken back to the old west, Black Hawk is a casino town first and foremost. Gamers can find blackjack, craps, roulette, poker, and slots at most casinos.
One of Black Hawk's coolest casino features is the Black Hawk Shuttle-Tramway. It operates every 30 minutes and stops along Main Street in Black Hawk so that once you arrive, you can hop between Casinos without ever getting back into your car. Responsible gambling and fun at its best.
The casinos in Black Hawk:
Ameristar Casino
Bull Durham Casino
Isle Casino Hotel Black Hawk
Monarch Casino
Z Casino
Gilpin Casino
Lady Luck Casino
Saratoga Casino
Golden Gates Casino
Lodge Casino
Sasquatch Casino
Golden Gulch Casino
Mardi Gras Casino
Red Dolly Casino
Wild Card Casino
Peak to Peak Scenic Byway

Discover some of Colorado's most beautiful mountain scenery with a drive along the Peak to Peak Scenic Byway. Beginning in Black Hawk and ending in Estes Park, the Peak to Peak Scenic Byway was Colorado's first designated scenic driving route. The 55-mile journey along the eastern edge of the Rockies provides spectacular views of the Front Range Mountains.
To really enjoy this scenic route, plan for roughly a five-hour drive, point to point. Take your time and enjoy the countless overlooks and viewpoints, grab a bite to eat along the way, or stop for a hike for an unforgettable journey. It will be five of the most awe-inspiring hours you've ever spent in the car.
Historic walking tour of Black Hawk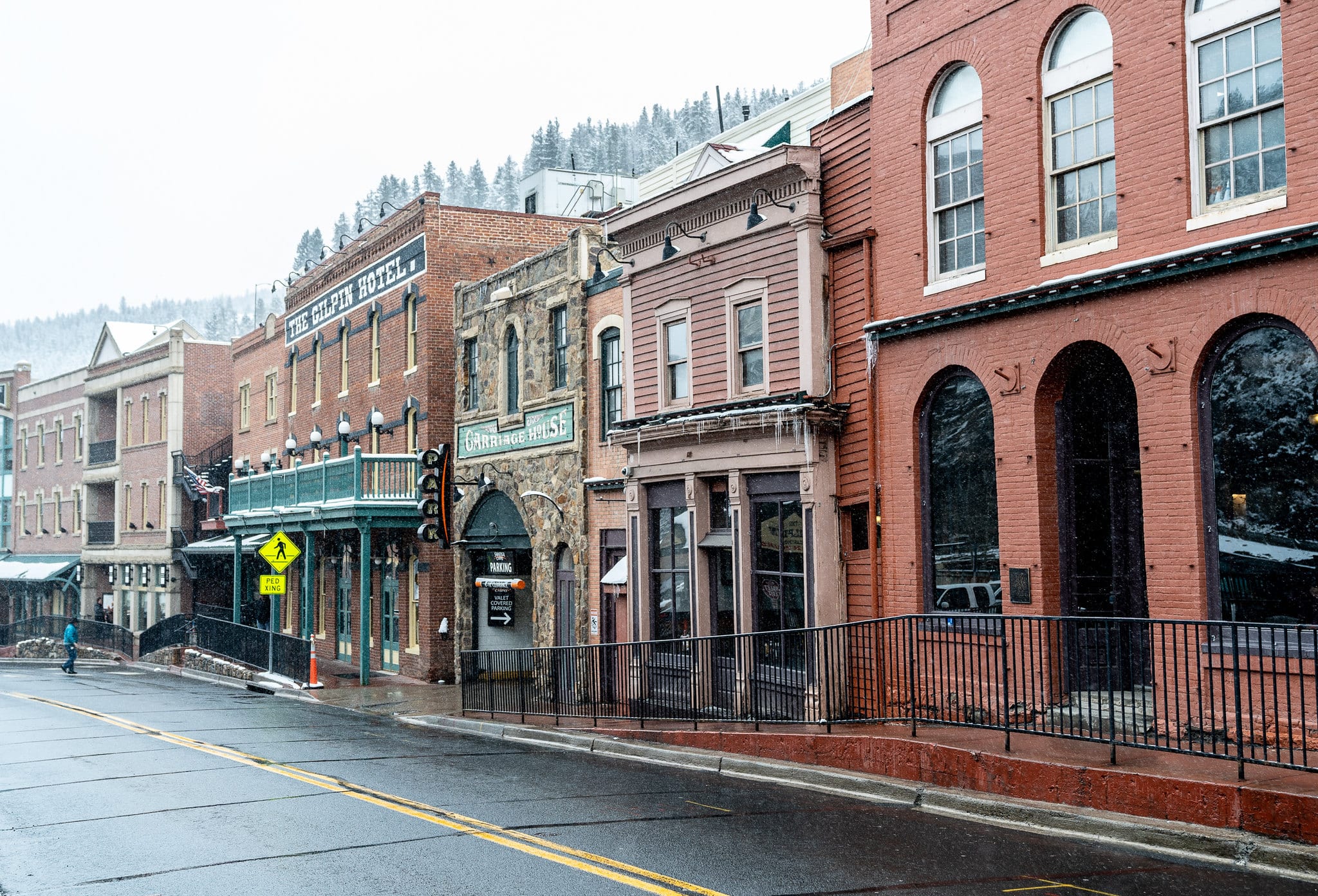 Black Hawk is steeped in Colorado mining history with many historical landmarks still standing. The city of Black Hawk offers a self-guided walking tour that can be followed no matter the season. The tour takes along the small town's journey from a gold rush community to Colorado's premier gambling destination. It's a great way to get a feel for how Black Hawk has changed over the years and how its past has shaped its present.
Have a steak, a really good steak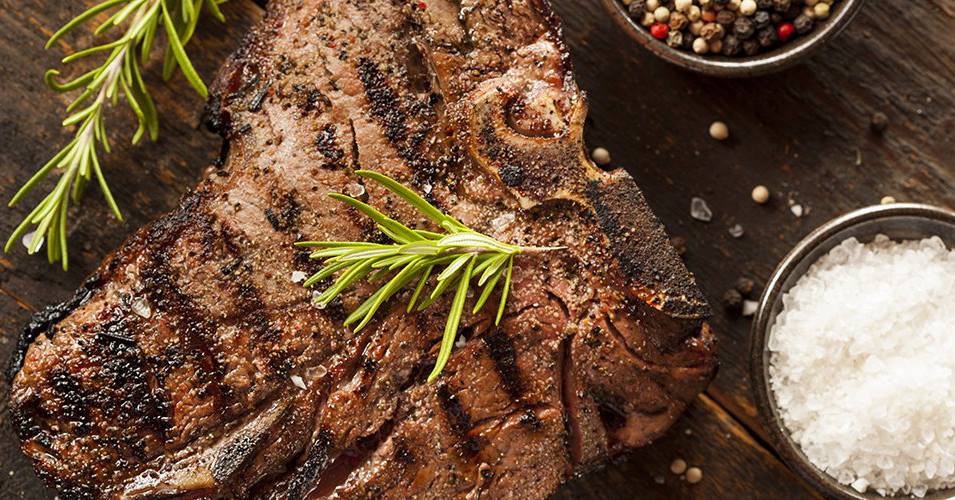 Colorado and good cattle go together like peanut butter and jelly – there's just no going wrong with it. There is almost 3 million head of cattle in the state of Colorado and somehow, Black Hawk finds a way to pick the best of 'em.
Whether you're looking for a Colorado mountaineer-meets-fine dining experience at Timberline Grill or looking to enjoy Colorado favorites with a mountain view at White Buffalo Grille, it's hard to find a bad steak in this town. And let's be honest … winter, summer, spring or fall, is there ever a bad time for a delicious steak?
Fishing near Black Hawk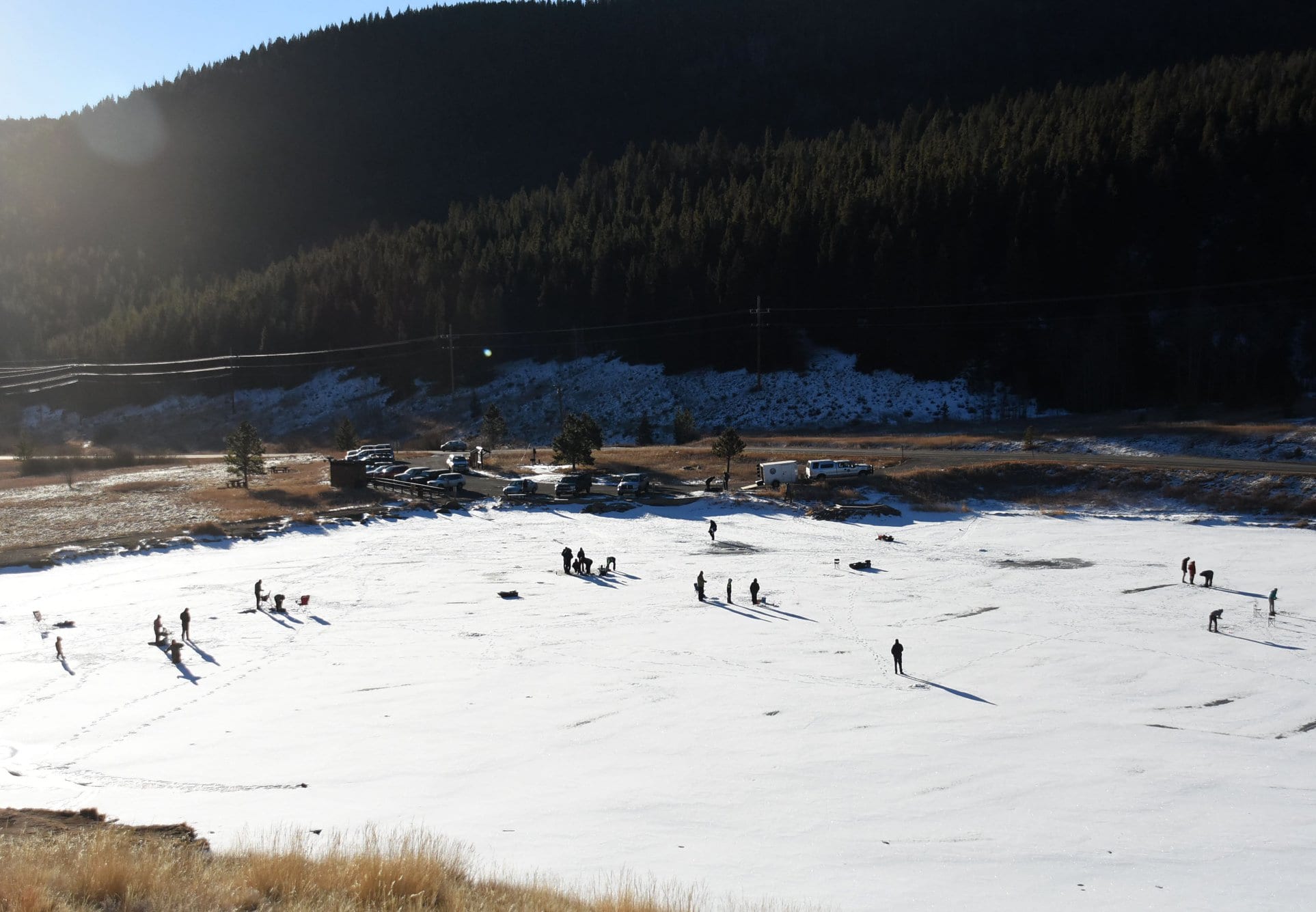 Colorado might have some of the lower-48's best hunting and fishing and Black Hawk a great place to set up shop for a fishing trip. Clear Creek runs through Black Hawk and after some extensive clean-up operations from the mining rush, it now supports a pretty healthy trout run each year. The creek also features plenty of access points which makes it an easy yet rewarding location to cast in a line.
Golden Gate Canyon State Park is another great option for year-round fishing near Black Hawk. Fishing in the winter is limited, but spring and summer runs give gamblers a decent amount of time to play the tables and fish the rivers for their chance to win and catch the big one.
Summer activities
Summer in Black Hawk is not just about drawing a lucky blackjack hand. Nope, when you're up in the mountains, Black Hawk provides weekenders with a fantastic location to set off on some epic adventures.
Just on the border of the Golden Gate Canyon State Park, you could argue that you're gambling simply by trying to decide which outdoor activity to undertake and which to pass on. Whether it's hiking the trails, cycling mountain roads, or finding a sweet camping spot near town, there's just no shortage of summer activities by Black Hawk.
Hiking near Black Hawk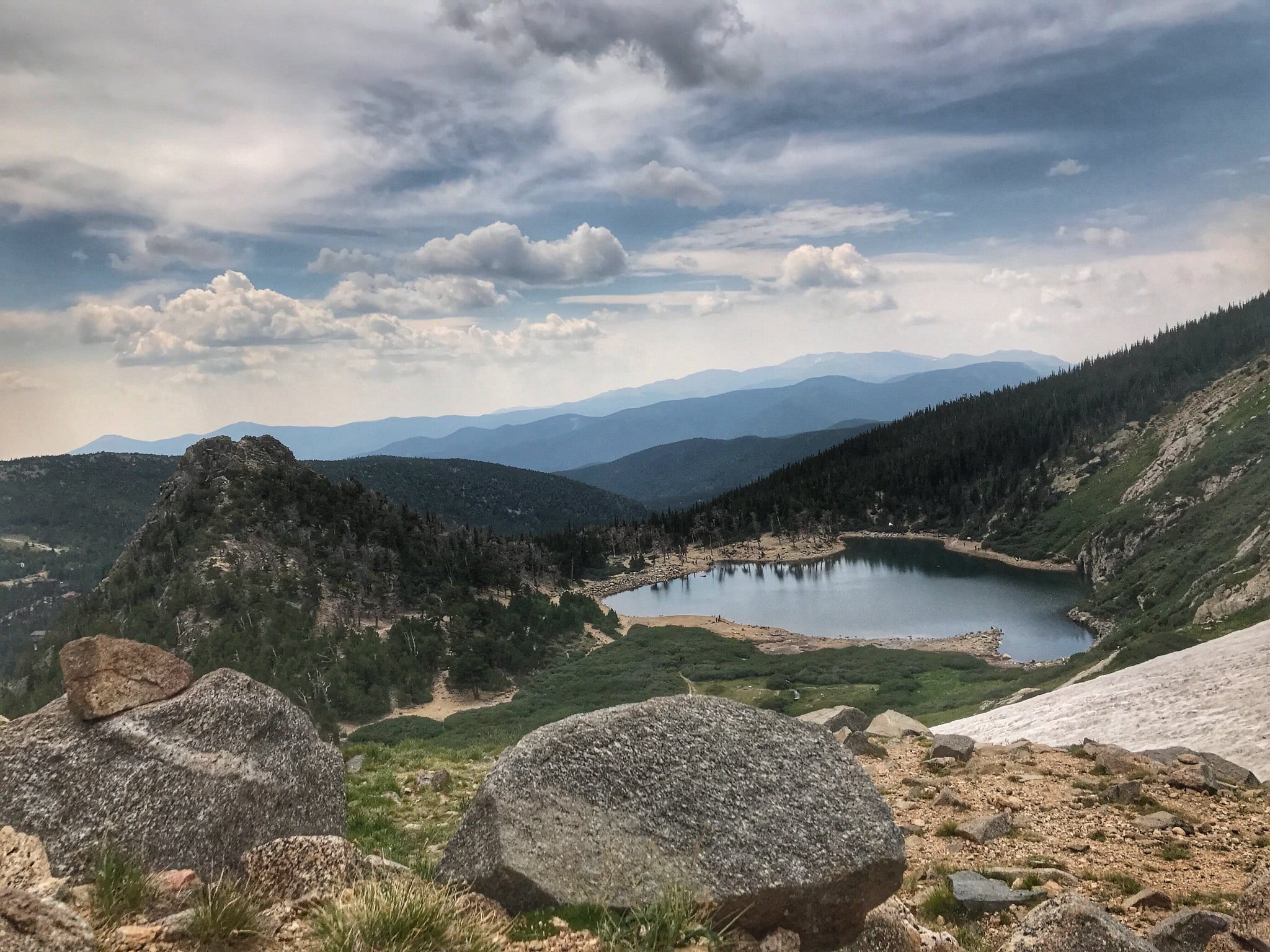 Nestled within Clear Creek Canyon, surrounded by national forests, Black Hawk offers a mix of secluded mountain trails along with popular paved paths in town. There's something for anyone and everyone that wants to get out and enjoy the natural wonders that the Rockies provide.
In town, hop on the Peak to Plains Trail in Clear Creek Canyon Park. The 6-mile paved path runs along Clear Creek for an easy scenic walk. Or for those looking to combine nature with history, try the Black Hawk Peak Trail. This moderate hike takes you back in time as you explore the remnants of an old mining town while enjoying the fresh mountain air.
Other great hiking options include the trail systems within Golden Gate Canyon State Park. Enjoy 35 miles of hiking trails, ranging from moderate one-mile hikes to more challenging eight-mile hikes.
Just outside of town, you'll find popular hikes including Saint Mary's Glacier, an easy 2-mile hike to a glacier, that can be enjoyed in summer and winter. Do note, this trail is quite popular and now requires a small fee for parking. Plan to arrive early.
Biking in Black Hawk
Black Hawk has a bit of a rocky (no pun intended) history with bicycling. In 2013 the city tried to ban cycling through the major artery of the town's casino row in order to alleviate the potential issues of foot traffic vs. cycling traffic. After some back and forth, Black Hawk now offers an alternative route, providing riders a suitable path when riding through town.
Now, more importantly, Black Hawk sits along the Great Parks Bicycle Route, an almost 2,500-mile bike touring path that runs from Durango, Colorado to Jasper, Alberta in Canada, almost the entirety of the Rocky Mountain Range. You probably won't be undertaking that entire journey on your weekend in Black Hawk but, if you're into exploring the local portion of it, there are few bike routes in the world more scenic than this one.
Camping near Black Hawk

Last, but not least, Colorado offers some of the best camping in the country. If you want to take advantage of the casino life in Black Hawk but lay your head to rest under the stars when all is said and done, there are several camping spots near town to choose from. Just outside of Black Hawk you can find pristine camping at sites like Reverend's Ridge, Columbine, Aspen Meadow, Cold Springs, and Pickle Gulch.
For those looking for a KOA or 'glamping' experience, Base Camp at Golden Gate Canyon State Park features rustic cabins that'll give you a roof over your head, access to the park, and a quick drive to Black Hawk's casinos.
So, if you're not ready to throw down a $50 on the table and test your luck after all that, what more would it take? There are so many things to do in Black Hawk, no matter the season.
Whether you're looking for a quick weekend getaway from Denver or your just looking to let loose and see if you can turn that $50 into $100, it's got everything you could ask for from a Colorado mountain town.
Winter activities
Sitting at the slot machines is a whole lot of fun. And perhaps so much so that it might be easy to forget that you're in the foothills of the Rockies. But, don't forget, you are. And wintertime in the Rockies is incredible.
Black Hawk is the perfect town to use as a home base for some winter adventuring such as skiing or snowshoeing. Find your perfect day of adventure with these winter activities in Black Hawk.
Your home base in Black Hawk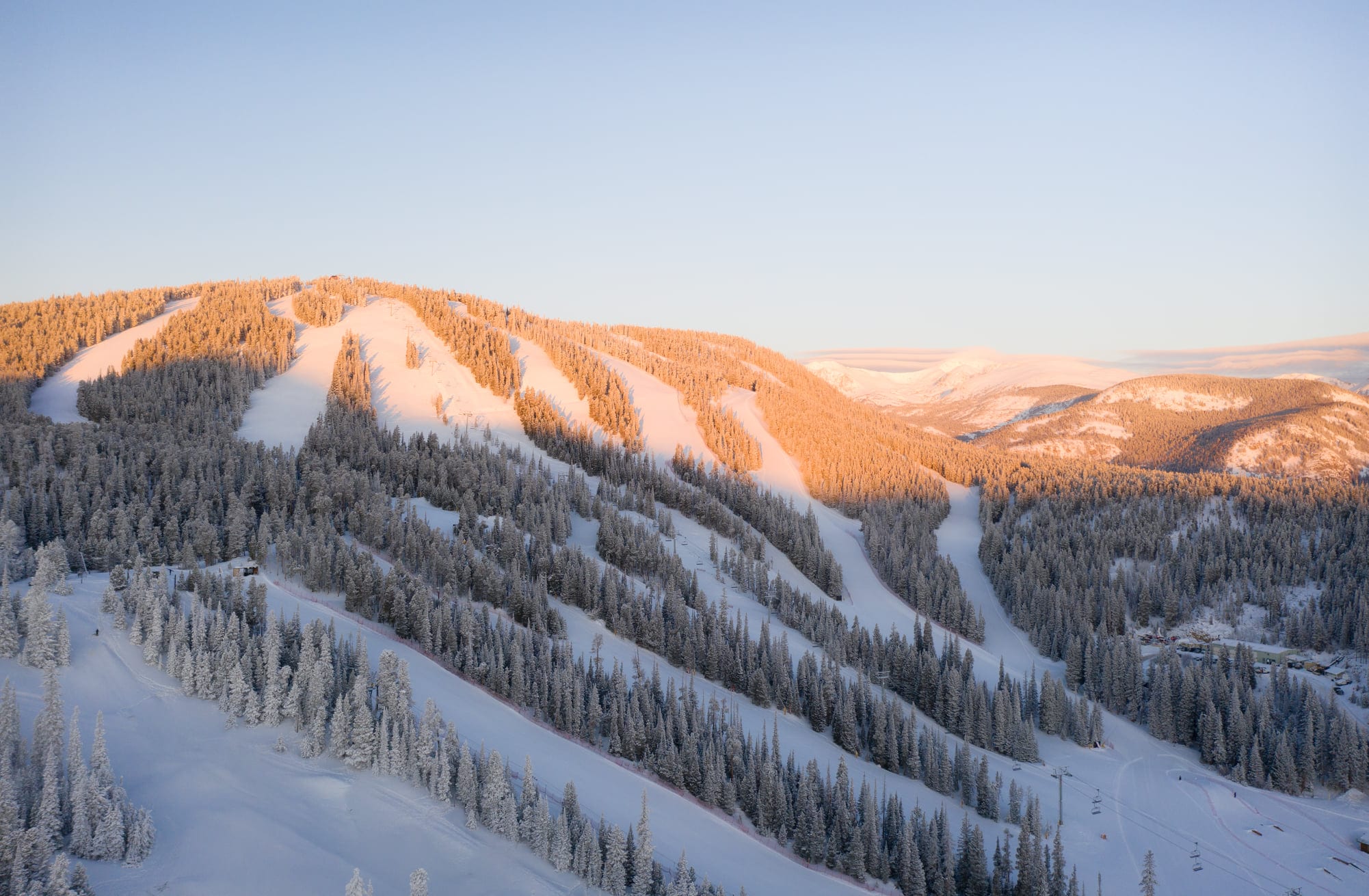 Black Hawk is a short drive of a handful of ski resorts and is surrounded by a fantastic trail system traversing the Front Range. While these activities aren't in storefronts along Main Street, they are quintessentially Black Hawk winter fun.
Spend your days snowshoeing for a few hours, along one of the numerous trails near Black Hawk. Head back to town and spend the evening surrounded by games, great food, and plenty of entertainment.
If snowshoeing isn't your thing, Eldora Mountain Resort is about a 50-minute drive north of Black Hawk and is a bang-for-your-buck kind of ski resort. Hit the slopes, have a day, and return to Colorado's "Sin City" for your evening. We're sold, are you?
Don't gamble with your vacation, instead guarantee your fun with these things to do in Black Hawk!