Ten official Colorado Welcome Centers are located across the state to guide visitors and pamper weary travelers as they explore every corner of the Centennial State. Wherever your travels take you, make sure to pop into a roadside visitor center and say, "hello", for a warm welcome and valuable tips.
Colorado is pleased to help with all of your travel questions and needs at these official state welcome centers. They function as rest areas for those who need time away from the wheel and to use the facilities. Plus they're loaded with cools displays and brochures.
And if you'll be arriving from outta state by car, keep an eye out for one of the "Welcome to Colorful Colorado" signs on your way across the border from one of our seven neighboring states.
Alamosa Welcome Center
The Alamosa Welcome Center is tucked away in the San Luis Valley, a perfect place to stop for all the best local tips and lure for exploring this vast region. The top attraction is the Great Sand Dunes National Park, which are backed up against the Sangre de Cristo mountains. The valley is surrounded by iconic "14ers".
At this welcome center in the heart of it all, you can learn all there is to know about these peaks, as well as nearby hiking, biking, fishing, birding and hot springs. The Alamosa Welcome Center should be your first stop for getting your bearings and making sure you have the best San Luis Valley getaway possible.
610 State Avenue, Alamosa, CO 81101 | 719-589-4840 | alamosa.org
Burlington Welcome Center
When you find yourself traveling on Interstate 70 near Burlington, Colorado, take time to say, "hi", to the folks at the remodeled Burlington Welcome Center. They will offer all weary travelers a complimentary cup of coffee as well as over 350 local brochures with activities sure to make your Colorado adventure a success.
Located just 13 miles from the Kansas border, a stop here will give you an extra boost of caffeine and expectation as you make your way towards the Rocky Mountains.
48265 Interstate 70, Burlington CO 80807 | 719-346-5554 | burlingtoncolo.com/tourism.htm
Cortez Welcome Center
Southwest Colorado is best known for being an archeological center of the nation with Mesa Verde being a "must-see" tourist attraction. When you find yourself near the Four Corners, stop by the Cortez Welcome Center to learn about all the best activities, restaurants, camping locations and more from their friendly volunteers.
Also, housed inside of the center is a beautiful collection of ancestral Puebloan artifacts to whet your appetite for all of the amazing things you are about to encounter in Mesa Verde Country.
928 E Main Street, Cortez, CO 81321 | 970-565-4048 | cityofcortez.com/312/Visiting
Dinosaur Welcome Center
Friendly and knowledgeable, local volunteers greet visitors to the state at the Dinosaur Welcome Center, located in the heart of Dinosaur, Colorado. Here you can take a break, grab complimentary maps, coffee and brochures and give your pet and yourself a restroom break.
Inside visitors will experience an informational video on Colorado's wildlife and outdoors there are various dinosaur sculptures and other whimsical wood carvings to enjoy as you stretch your legs. Two fast-charging stations for electric vehicle users are waiting to get you all charged up for the next leg of your adventure.
The nearby Dinosaur National Monument (DNM) has two visitor centers itself, the larger one, Quarry, in Jensen, UT, and the Canyon VC, close to Dinosaur. Only the former in Utah has dinosaur fossils.
101 Stegosaurus Street, Dinosaur, CO 81610 | 970-374-2205 | nps.gov/dino (DNM visitor info)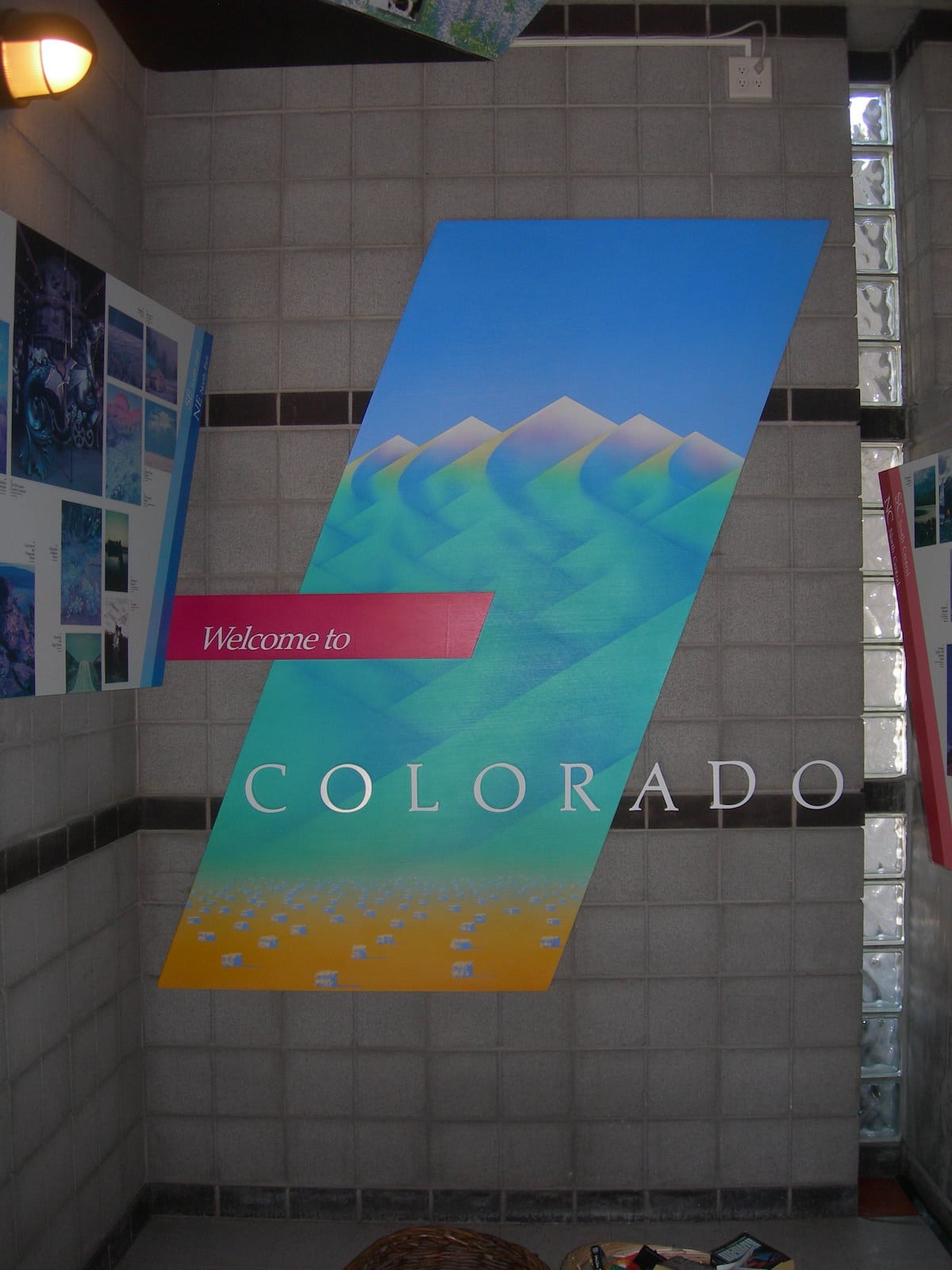 Ft. Collins Welcome Center
Ft. Collins is a Northern Colorado hotspot with an incredible downtown area with a cool college vibe. Stop by the Ft. Collins Welcome Center for all the best advice about any northern adventure that you're planning. Volunteer experts provide complimentary brochures, maps, routing information, local tips and more.
The welcome center is also home to the Rocky Mountain Nature Association Bookstore, the North Park Region Office of Colorado State Parks. This welcome center is located on 200 acres of nature preserve and is a perfect location for a bit of hiking, picnicking and rest.
3745 E. Prospect Rd. Suite 105, Ft. Collins, CO 80525 | 970-491-4775 | visitftcollins.com
Fruita Welcome Center
As you pass through Western Colorado, make sure to take a travel break and peruse the maps and brochures offered at the Fruita Welcome Center. Friendly volunteers are always available to answer any of your local questions and give you interesting local insight into all the Centennial State has to offer.
At this particular welcome center you'll find a free-of-charge, year round RV dumpsite. Free internet services are also present. Before you leave, take time to visit the Vietnam War Memorial that's located onsite.
Get the low-down on some short hikes and scenic overlooks along the Colorado National Monument mesa-top route from Fruita to Grand Junction. This charming ride is the way to head east from town for the most incredible views.
340 Hwy 340, Fruita, CO 81521 | 970-858-9335 | gofruita.com
Julesburg Welcome Center
The Julesburg Welcome Center is a perfect place to get rest and get your bearings before entering the South Platte River Trail, a national scenic byway. The volunteers will give you all the best tips for enjoying colorful Colorado as you travel this part of the state.
Picnic sites and gentle hiking trails surround the center. Restrooms, a pet area and a children's play area are available for anyone needing a pitstop and a chance to stretch their legs, run and play.
20934 County Road 28, Julesburg, CO 80737 | 970-474-2054 | facebook.com/…
Lamar Welcome Center
Located in the center of downtown in the Historic Lamar Railroad Depot, this center provides free coffee, WiFi, restrooms and friendly volunteers who are always ready to help. Whether you need travel plans or suggestions for dinner, the Lamar Welcome Center offers every bit of information a traveler needs to continue the journey.
109 E Beech Street, Lamar, CO 81052 | 719-336-3483 | thegreathighprairie.com
Silverthorne Welcome Center
Whether you're heading to the mountains for skiing or stopping in Silverthorne for a full day of shopping, don't miss taking a few moments at the local welcome center to discover something new. Are you looking for lunch spots, destination information, road conditions or ideas about what to do after your long day on the slopes?
A knowledgeable staff is ready to help. The center is located in The Outlets at Silverthorne shopping center and offers free coffee, restrooms and Wi-Fi.
246-V Rainbow Drive, Silverthorne, CO 80498 | 970-468-0353 | outletsatsilverthorne.com
Trinidad Welcome Center
The Trinidad Welcome Center is fully equipped with everything a weary visitor could want; restrooms, ample room to stretch your body, travel tips, road conditions and weather forecast, plus complimentary coffee and Wifi. On top of that, all visitors can take the free trolley tour that shuttles regularly to historic downtown Trinidad for a 45 minute tour.
There's a children's play area and bicycle rental and repair tools on site.
309 Nevada Avenue, Trinidad, CO 81082 | 719-846-9512 | trinidad.co.gov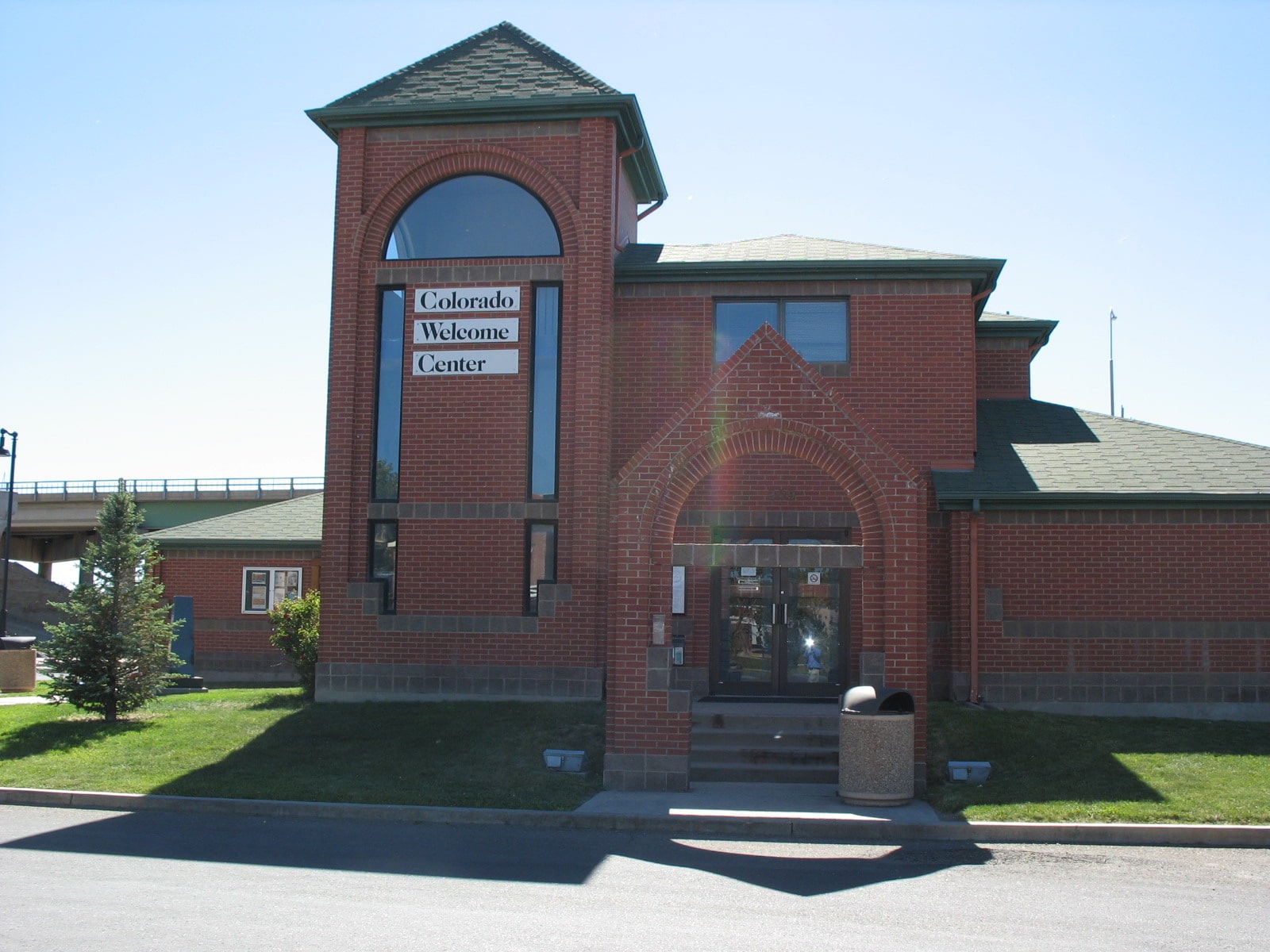 Make time for a stop in one of these amazing Colorado welcome centers. They're incredibly knowledgable and will help you add a gem or two onto your itinerary.