Cross the border of the Centennial State at 41 major highway locations and you are bound to see one of the most iconic figures of Colorado history as it's poised to greet you. The famously simple, brown and white "Welcome to Colorful Colorado" road sign has greeted mountain-seeking visitors since 1950.
Next time you visit make sure to mark your place in a long history of travelers and snap your very own roadside photo while celebrating the beginning of a beautiful holiday near the mountains.
Long before the days of social media hashtags such as #welcometocolorado, people have been pulling over and lining up to take a family photo in front of the uncolorful, yet unforgettable, "Welcome to Colorful Colorado" road sign.
History of the Welcome to Colorado Sign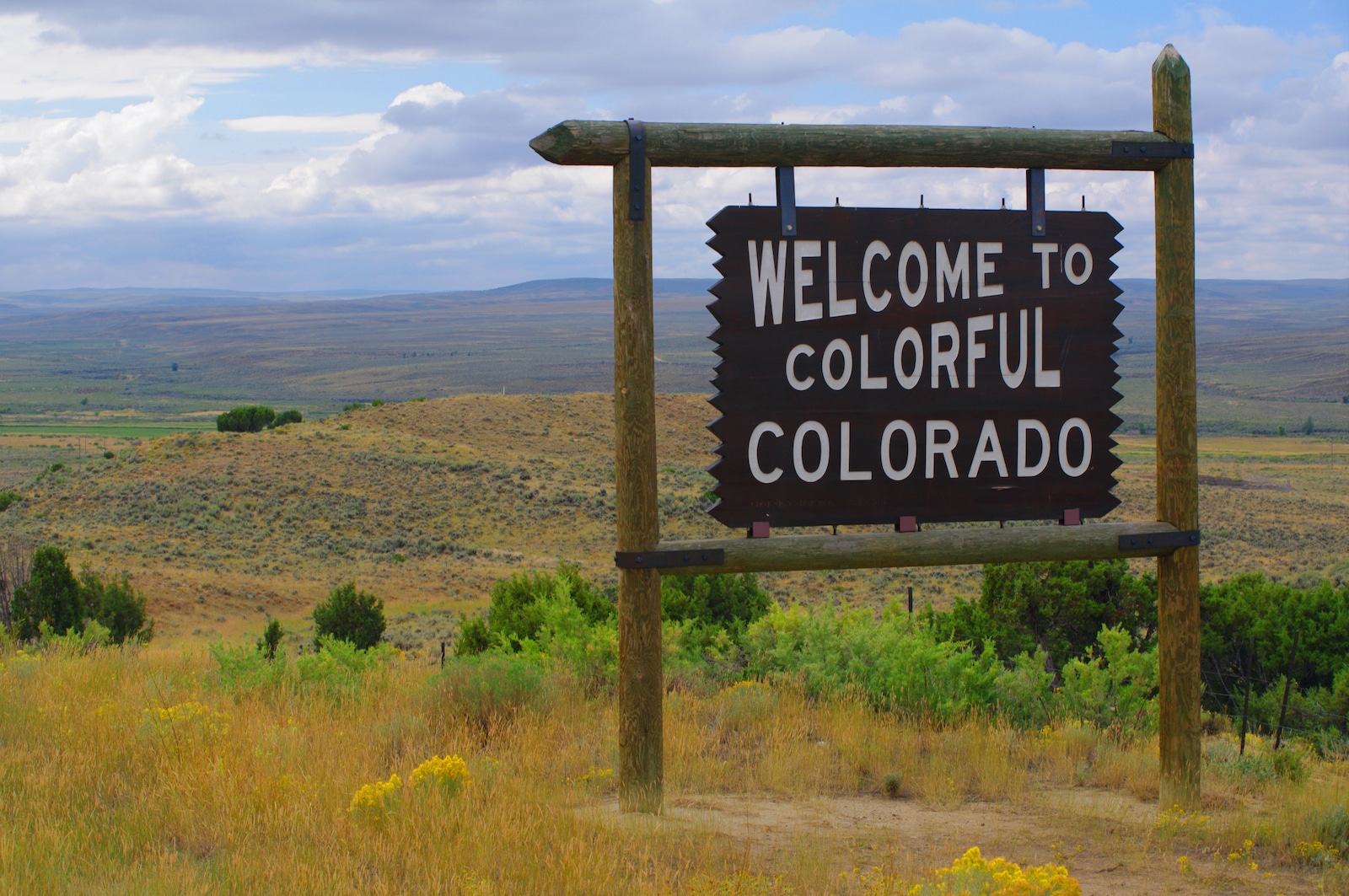 In 1950, the second World War had just ended. Troops were home and families had reunited at the same time that auto travel began to boom across the entire United States. National parks and wide open spaces were calling families on the great American road trip.
That is when Colorado's state publicity director decided that it was important to boldly begin welcoming all visitors into this rural western state. The state wanted to establish a name for itself as a tourist destination and ultimate mountain getaway. Thus, the brown wooden sign with white letters emerged.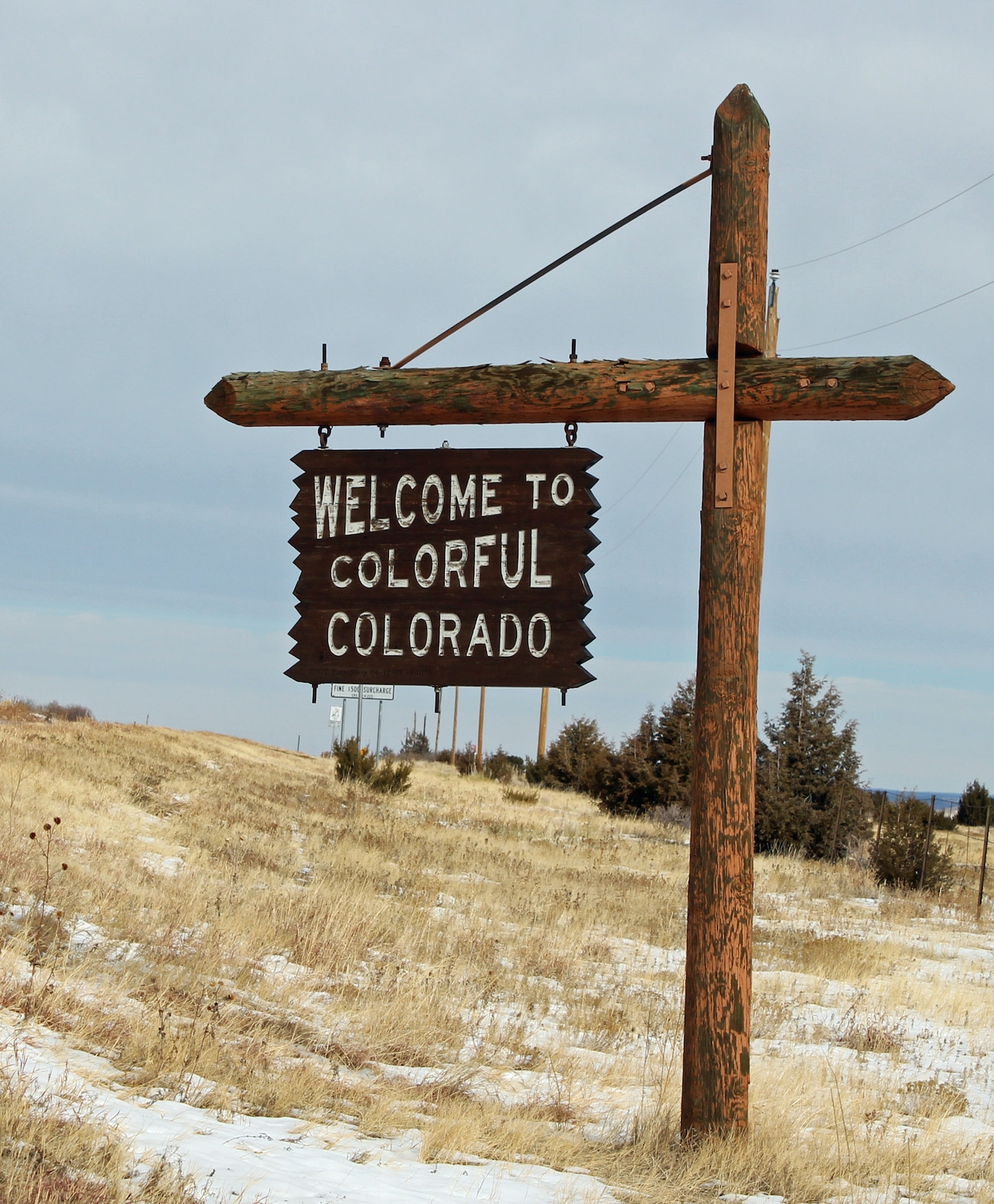 The first welcome sign was rustic, yet true to the wild west vibe that visitors anticipated, and it soon began to dot all major entryways across the state.
Years later, in 1989, it was decided that a re-branding of sorts was in order. University students from all across the state were challenged to submit their new "colorful" creations for an updated version of the "Welcome to Colorful Colorado" sign. The best design would take the place of the 1950's version that had dotted the roadways for almost 40 years.
In 1991, the winner, a colorful blue sign with purple mountains, an orange sky and a marigold sun, went up along every border. Unfortunately, they weren't in place for long. Almost immediately there was outrage amongst Colorado locals and lovers. It turns out that no one had anticipated just how iconic and beloved the brown and white signs had become.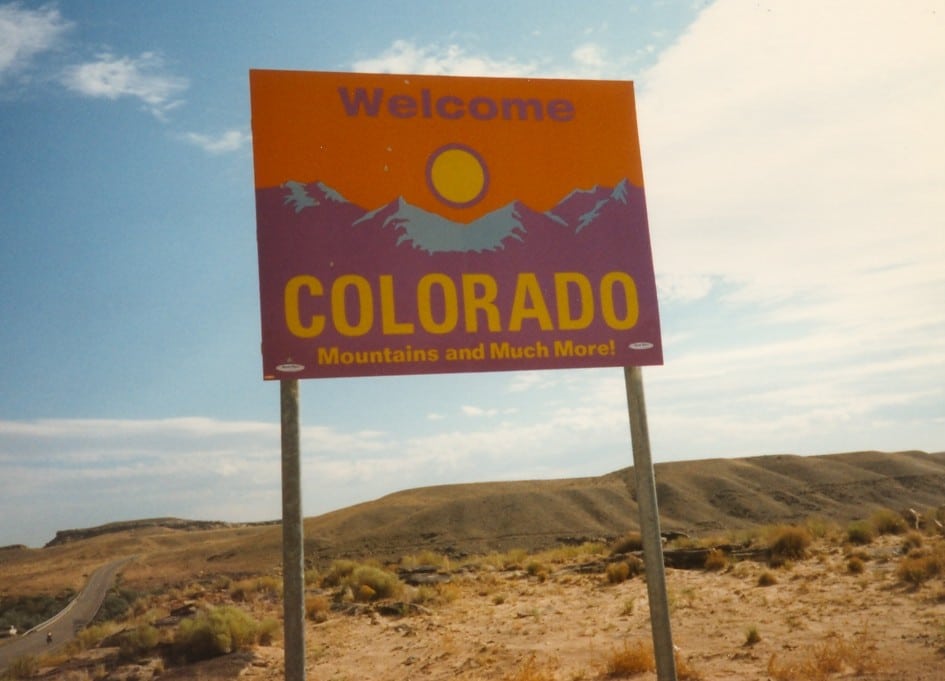 There was an outcry that the state return the uncolorful "Welcome to Colorful Colorado" signs to their rightful welcoming locations. It was a sense that tradition had been broken and Coloradans everywhere decided they needed the old signs quickly returned next to every highway and byway leading to the now famous Colorado Rocky Mountains.
The Colorado Department of Transportation listened. Eight years later the "old west" signs made their comeback. Now there are officially 41 points of good ol' fashioned "welcome" as tourists make their way into the now well-known and loved state of Colorado:
 6 from the West
11 from the East
12 from the North
12 from the South
Welcome to Colorado Signs Near Me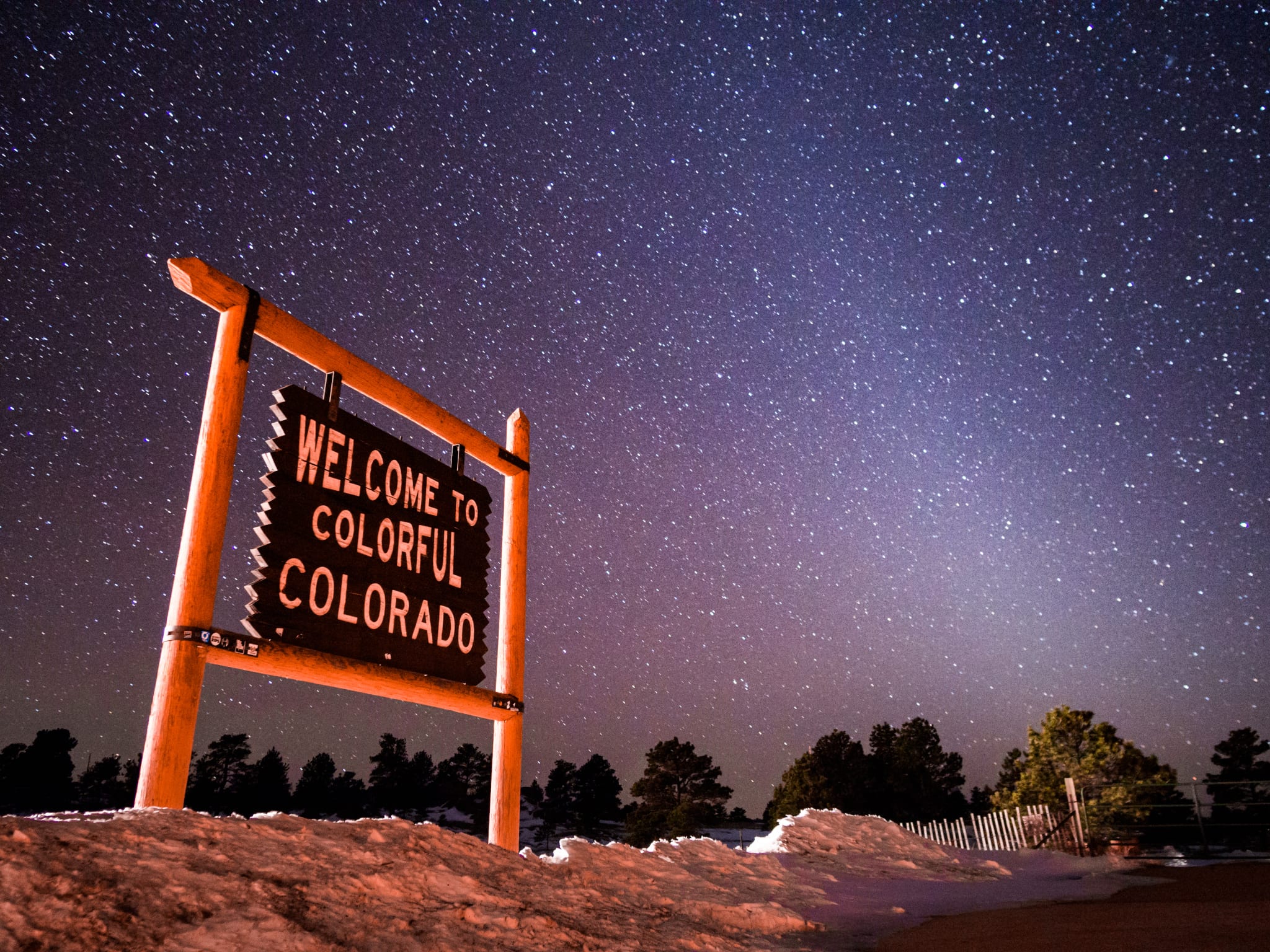 Just over the border from one of Colorado's 7 neighboring states, you'll likely see one of more than 40 welcome signs. Listed below discover each sign location:
Western Colorado Border from Utah
CO-318 east
US-40 east
I-70 (US-6) east
CO-90 east
US-491 east
CO-41 east
Eastern Colorado Border from Kansas and Nebraska:
US-160 west
CO-116 (W Rd 12, Manter, KS) west
US-400 west
CO-96 (Main St, KS-96) west
US-40 west
I-70 west
Old US Highway 24 west
US-36 west
US-34 west
US-6 west
CO-23 west
Northern Colorado Border from Nebraska and Wyoming
I-76 south
US-138 south
CO-11 south
US-385 south
NE-19 (CO-113) south
NE-71 (CO-71) south
US-85 (County Rd 29) south
I-25 (US-87) south
US-287 south
CO-127 south
CO-125 south
CO-13 south
Southern Colorado Border from New Mexico and Oklahoma
US-160 north
US-491 north
CO-140 north
US-550 north
NM-511 (CO-172) north
US-84 north
CO-17 north
US-285 north
CO-159 north
I-25 (US-87) north
CO-389 north
US-287 (US-385) north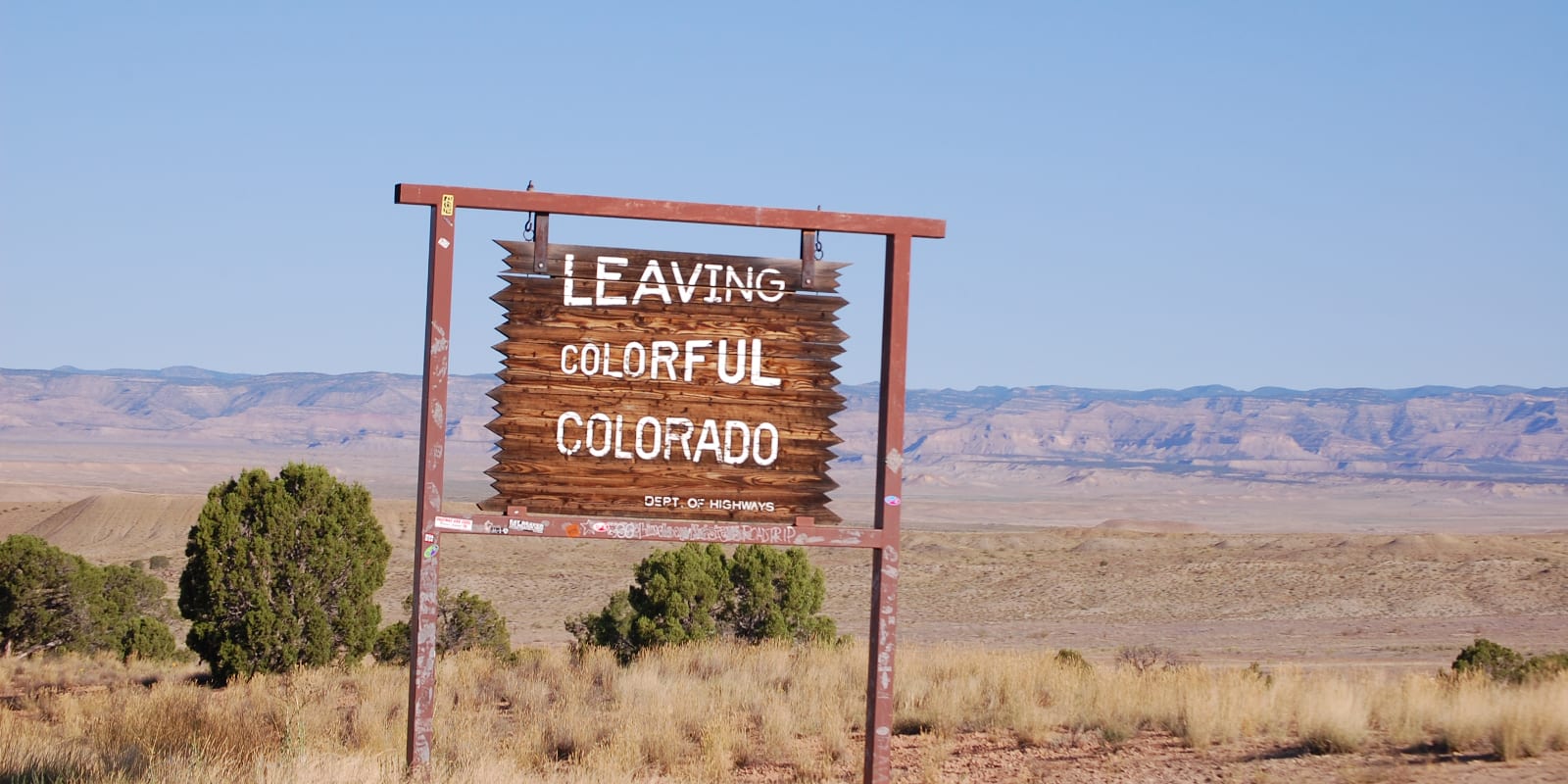 So grab your camera and say "cheese!" No Colorado adventure is complete without the signature "Welcome to Colorful Colorado" roadside photo. You'll be joining in a long tradition of mountain-seekers as you pull carefully off the road and snap a pic or two.
Be sure to add on a Colorado Welcome Center as one of your early stops. Happy travels! #welcometocolorado