These days you don't hear much about screenwriters. Big-name directors – the likes of Francis Ford Coppola, Woody Allen, Quentin Tarantino, the Coen Brothers, Paul Thomas Anderson, Wes Anderson – make movies from their own screenplays.
But there was a time when screenwriters were every bit as big as the directors attached to a Hollywood project; writers like Ben Hecht, William Goldman, Herman Mankiewicz and Colorado's own Dalton Trumbo.
Childhood
James Dalton Trumbo was born in the hardscrabble mining town of Montrose to struggling parents in the San Juan mountains in 1905.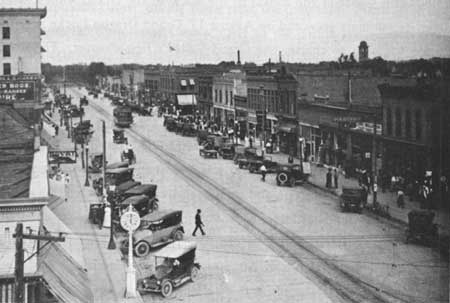 His father Orus found work in Grand Junction as a shoe clerk and so Dalton grew up in "the big city" of western Colorado. While his school chums immersed themselves in outdoor pursuits, young Trumbo holed up inside with books and wrote well enough to become a cub reporter for the Grand Junction Sentinel, while in high school.
He went off to the University of Colorado and was a rising star on The Silver and Gold school paper before his father lost his job and the family shuffled off to southern California. With no money Dalton was forced to follow.
Early Work
Through the 1920s Trumbo toiled in a bakery for over eight years and even tried his hand at bootlegging while churning out six novel-length manuscripts and 88 short stories, all of which were rejected. He finally landed a job in the story department of Warner Brothers Studios in 1934 and also sold a novel called Eclipse
(affiliate link) in which the small fictional western town of Shale City looked a whole bunch like Grand Junction. And Trumbo clearly did not wax nostalgic for the Centennial State.
Success
Trumbo went on to become one of Hollywood's most celebrated screenwriters. His novel Johnny Got His Gun
(affiliate link) was hailed as one of the greatest anti-war novels ever written. Meanwhile back in Grand Junction there were stories, most likely apocryphal, that the townsfolk would round up copies of Eclipse, burn them and hurl them into the Colorado River.
Red Scare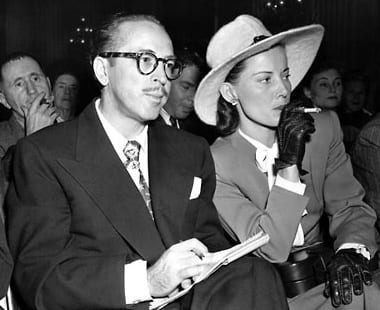 Trumbo's career was derailed during the "Red Scare" of the 1950s when he refused to testify before the House Un-American Activities Committee on his activities in the Communist Party. Trumbo was always more interested in money than politics and any of his dealings with communists were merely tangential but he was not going to "rat out" his Hollywood friends.
He was sent to jail and blacklisted for almost a decade. Many fellow writers had their careers destroyed but Trumbo went to Mexico and wrote under a pseudonym, selling scripts through intermediaries.
Unbeknownst to Hollywood he won an Academy Award in 1954 for the screenplay for Roman Holiday
(affiliate link) and the Oscar was accepted by a "front" – the only time that has ever happened. He won another Oscar under the nom de plume Robert Rich for his work on The Brave One
(affiliate link) . Finally when Trumbo received screen credit under his own name for writing the blockbusters Exodus
(affiliate link) and Spartacus
(affiliate link) in 1960 the blacklist was broken. He went on to write and direct movies until his death in 1976.
Today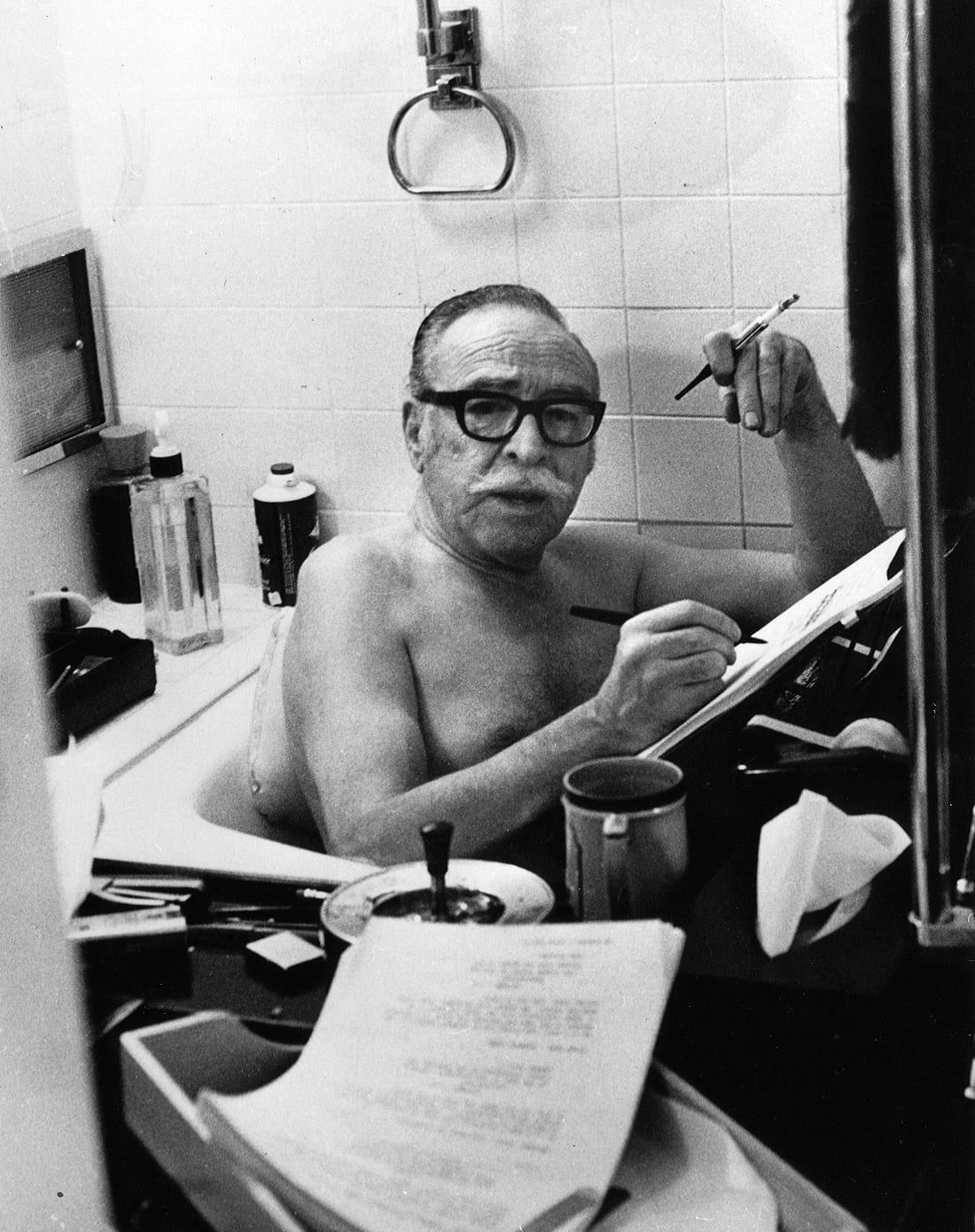 Not surprisingly, Dalton Trumbo had little to do with Colorado once he left for good. And the feeling was mutual. But as the centennial of Trumbo's birth approached in 2005 his son Christopher made a documentary play about his father's life, sparking a renewal of interest in his unique story. Promoting the production in Colorado he regaled audiences with the affectionate stories his father had told his kids about growing up in Grand Junction.
The town staged a Dalton Trumbo film festival and held a 100th birthday dinner. There were even walking tours conducted of local Eclipse landmarks. More than 2,000 special copies of Eclipse inscribed with daughter Nikola Trumbo's assuring introduction of Trumbo's love for the town were sold by the library. Over at the University of Colorado a "free speech" fountain was installed outside the University Memorial Center and named in Trumbo's honor.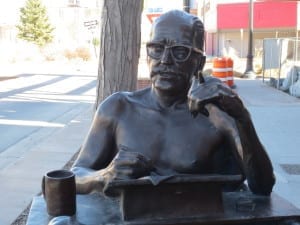 But the most unique tribute to Colorado's screenwriting native son appeared on the streets of Grand Junction on October 13, 2007. It's a bronze antique bathtub with a naked 62-year old man lounging with coffee at the ready and cigarette in hand while working on a script.
The eccentric Trumbo was known to do his best work writing in the bathtub. He also consumed six packs of unfiltered cigarettes a day, which ultimately killed him. In the end it was the local citizenry who raised $44,000 to bring Dalton Trumbo home at last.
In 2015 there was a major motion picture about Trumbo
(affiliate link), called Trumbo. Bryan Cranston stars as Dalton Trumbo – the first role he took after Walter White.