Find your basecamp for Colorado outdoor adventures in South Fork. Located in southern Colorado, at the boundaries of the Rio Grande National Forest and on the banks of the Rio Grande River, South Fork is a top destination for outdoor enthusiasts.
From fly fishing and hiking to skiing and snowshoeing, discover these things to do in South Fork.
Year-round activities
No matter what time of year, South Fork draws in visitors with its beauty and outdoor recreation. Discover fly fishing Gold Medal waters and snowshoeing through the backcountry, with these year-round activities in South Fork.
Silver Thread Scenic Byway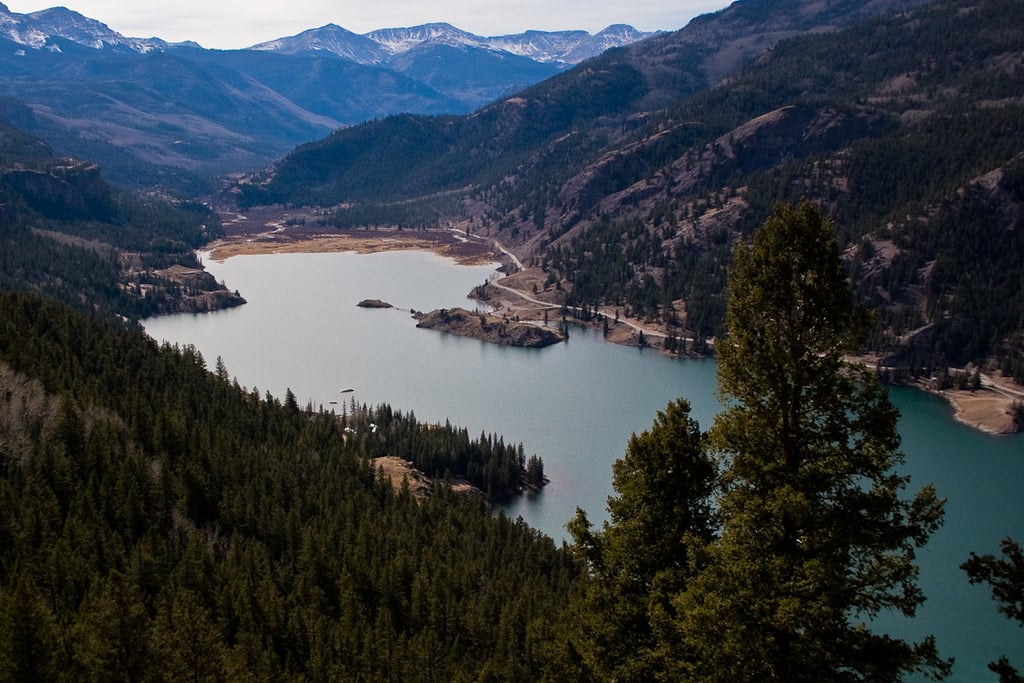 Spanning over one hundred miles between the mountain towns of South Fork and Gunnison, the Silver Thread Scenic & Historic Byway is one of the premier ways to see the beauty of this section of Colorado.
Beginning in South Fork, the byway first brings visitors along the Rio Grande River towards Creede. After passing through Creede, the Silver Thread byway begins climbing up the steep switchbacks towards Spring Creek Pass, which is one of the major highlights of the route.
At 117 miles in length, the trip will take a minimum of three hours, but it could easily be extended by stopping at the towns, vantage points, and historical sites along the way. Creede and Lake City's large historic districts and rich history make them worth a stop, and stopping to take in the view at the Lake San Cristobal Overlook or Lake Fork Canyon Overlook is definitely worth the trouble.
Summer activities
There is no denying the beauty of South Fork and its surrounding areas in the summer. From hiking in the Weminuche Wilderness to fly fishing on the Rio Grande River, here are the top summer activities in South Fork.
Hiking and Backpacking in the Weminuche Wilderness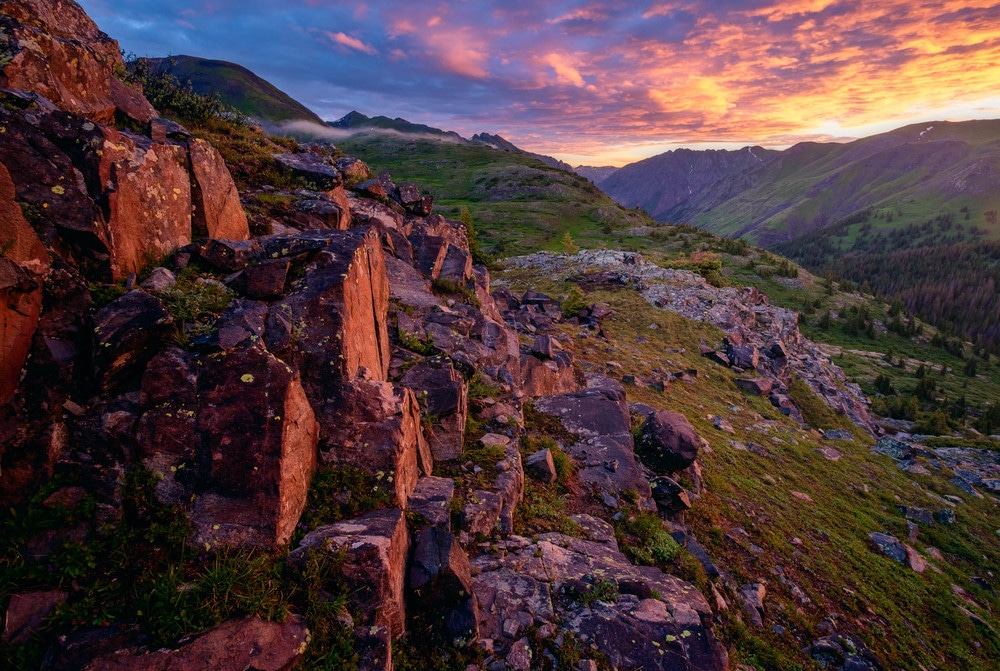 For those looking to escape to Colorado's backcountry on a trip to South Fork, look no further than the Weminuche Wilderness. This wilderness area spans almost five hundred thousand acres, making it Colorado's largest protected wilderness area.
With hundreds of miles of trails throughout this vast area, there's no shortage of options for backpacking. One popular hike involves hiking from the Pine River Campground to the Thirty Mile Campground. At 27.6 miles, this point-to-point hike is a perfect two or three-day backpacking trip.
Plus, with the average elevation at ten thousand feet above sea level, three of Colorado's famous 14ers are located in the Weminuche Wilderness (Eolus, Sunlight, Windom). So, plenty of opportunities to summit a 14er in Colorado.
Fly Fishing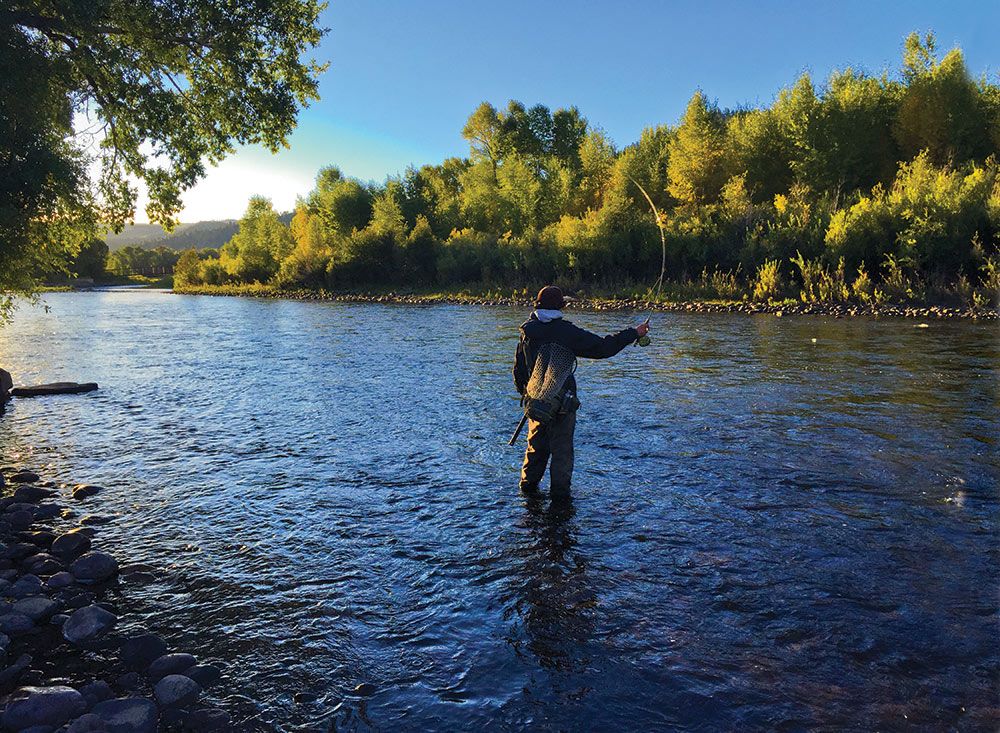 South Fork is situated near some of the best fishing in Colorado. The Upper Rio Grande, which runs directly through South Fork, offers fantastic fly fishing that is best served by boat. This section of the Rio Grande is certified Gold Medal Waters, and it's full of brown and rainbow trout.
The South Fork of the Rio Grande River is another popular option. This area is more wadeable, partly accessible by car, and full of brown and rainbow trout.
Anglers should also try the popular Embargo, Beaver, and Rock Creeks. For traditional fishing, there are plenty of lakes and reservoirs in the area. For those who prefer to have all the details taken care of, consider booking a fishing guide or charter at one of the outfitters or fishing stores in South Fork.
Mountain Biking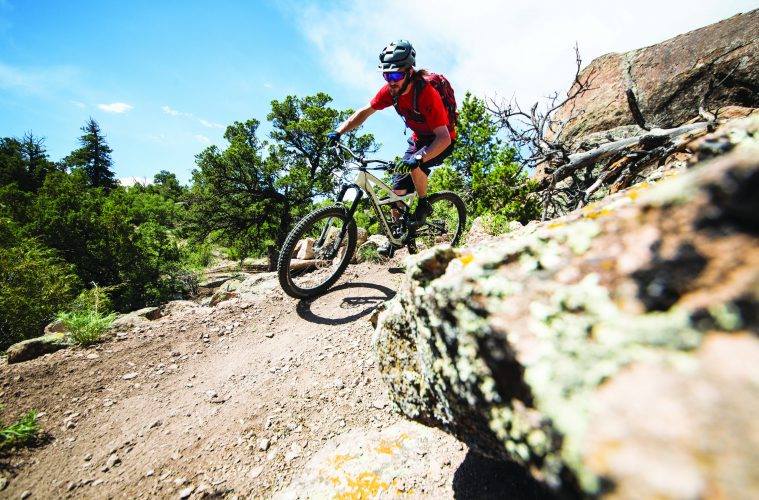 South Fork is a great destination for mountain biking. Trails abound throughout the area, with options for beginner, intermediate, and advanced riders. Many of the trails close to South Fork are in the expansive Rio Grande National Forest. Most of these trails are multi-use, so visitors should keep in mind that it's possible to encounter horses, hikers, and the occasional ATVer while biking.
One of the most popular places for beginners to ride is Penitente Canyon, a beautiful area full of interesting rock formations including La Garita Arch. For the adventurous rider hoping for an all-day experience, consider riding to Treasure Mountain. At 28.5 miles long, this ride will take up a decent amount of time, and it's recommended for more experienced riders.
Hiking near Wolf Creek Pass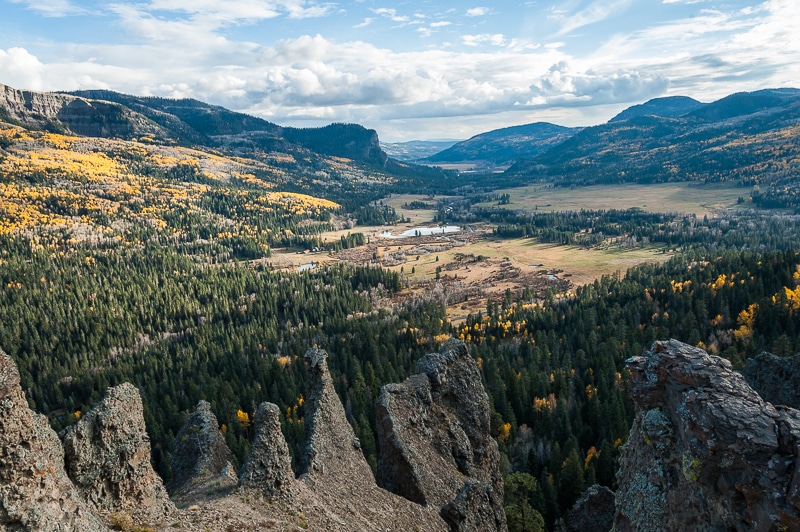 South of South Fork on US-Highway 160 lies Wolf Creek Pass, a beautiful mountain pass that sits at 10,856 feet above sea level. Often called one of Colorado's most dangerous sections of road due to sharp switchbacks and large drop-offs, Wolf Creek Pass is also famous for its proximity to some of Colorado's best hiking. Wolf Creek Trailhead is situated at the top of the pass, and from here visitors can leave the road in favor of beautiful trails and views.
The Continental Divide Trail, which runs from New Mexico's border with Mexico all the way to Canada, crosses Wolf Creek Pass, and hiking the section near the trailhead is a great way to get a sense of the area. The trail is three thousand miles in length, so visitors to Wolf Creek Pass can hike as far as they want, and it's even possible to combine a few trails with the CDT to create a longer loop.
Winter activities
From epic power skiing and scenic snowshoe trails, discover these winter activities in South Fork.
Wolf Creek Ski Area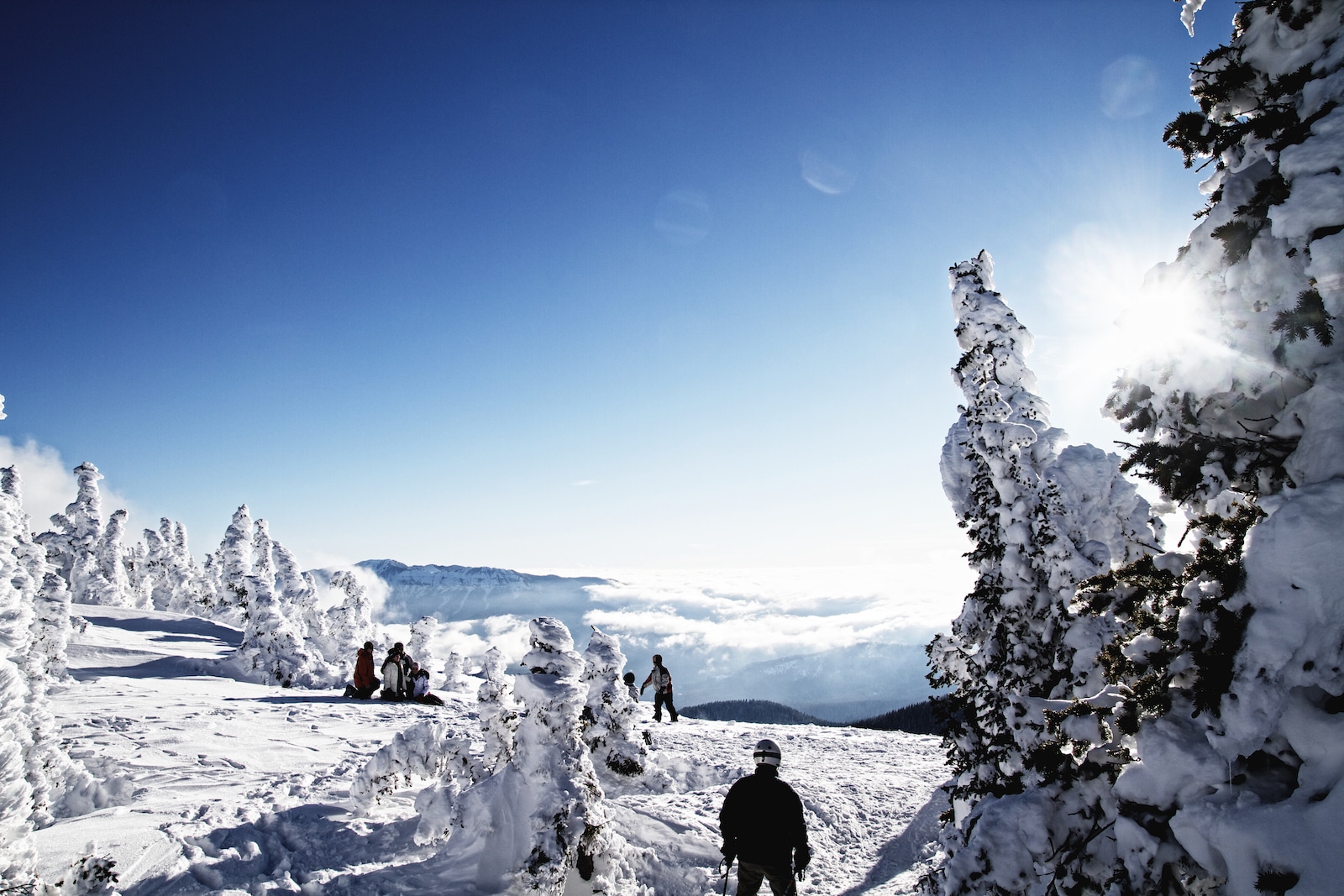 With 1,600 skiable areas and a peak elevation of nearly 12,000 feet, Wolf Creek Ski Area is a must-see destination for winter visitors to South Fork. For those visiting without much snow experience, Wolf Creek Ski Area dedicates twenty percent of its slopes to beginner skiers and snowboarders.
Additionally, Wolf Creek offers ski school for children and adults alike. Students can choose from group lessons, children's programs, or private lessons, and equipment rental is available.
After spending a few hours on the slopes, be sure to check out some of the great food options available at the ski area. Wolf Creek Lodge is a popular location serving cafeteria-style food at an affordable cost, while the Pathfinder Bar is perfect for buying a beer, wine, or mixed drink.
Snowshoeing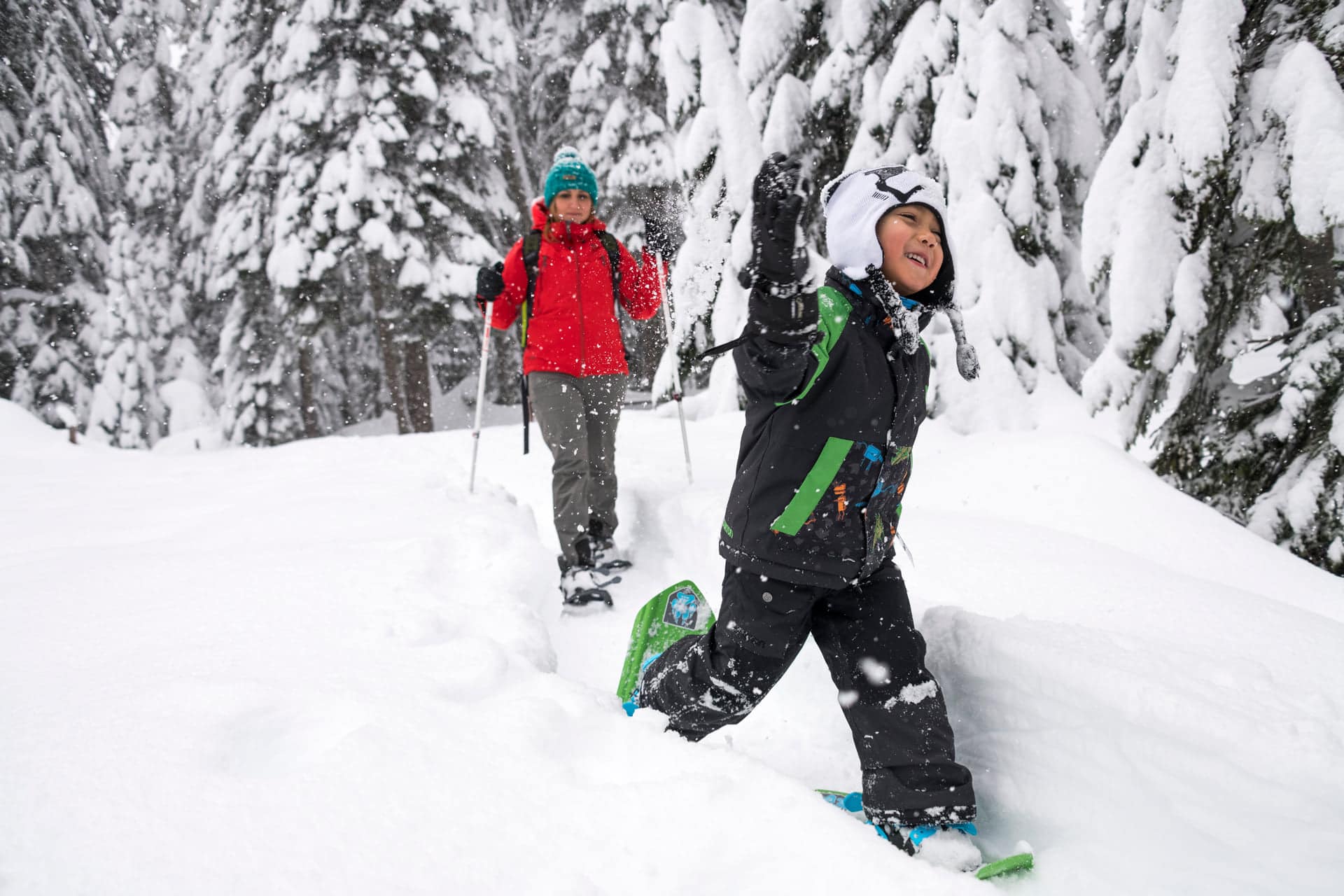 The area around South Fork receives plenty of snowfall each winter, and the beautiful surroundings make it a great place to head to more isolated areas for snowshoeing and nordic skiing.
One popular option near town starts at the Big Meadows Campground in the Rio Grande National Forest. At the campground, there is a winter trailhead featuring a plowed parking lot and groomed trails that lead to and beyond Big Meadows Reservoir. Visitors should keep in mind that this trailhead is also open to snowmobiling.
Whether you are planning a winter or summer vacation, there are plenty of things to do in South Fork!