Nestled within the North Fork Valley, near the towns of Hotchkiss and Delta, lies the tiny town of Paonia. Dotted with vineyards, abundant orchards, farm-to-table restaurants, a vibrant arts district, and beautiful mountain views, it's no wonder Paonia is quickly becoming one of Colorado's top destinations.
There's much to do here in this beautiful hidden region of the western slope. This tucked away gem lies on the opposite side of the Kebler Pass from Crested Butte, accessible in the summer. Find all the best that Colorado has to offer with these things to do in Paonia.
Year-round activities
No matter what time of year, Paonia and the North Fork Valley offer visitors a plethora of fun things to do. From wine tasting to delicious dining, uncover these year-round activities in Paonia.
Visit a Winery
As part of the West Elks American Viticultural Area, Paonia is home to some of the best wineries in Colorado. With a large number of wineries and vineyards spread throughout the town and the surrounding area, Paonia is one of the best Colorado towns for wine aficionados hoping to tour local wineries and taste local wines.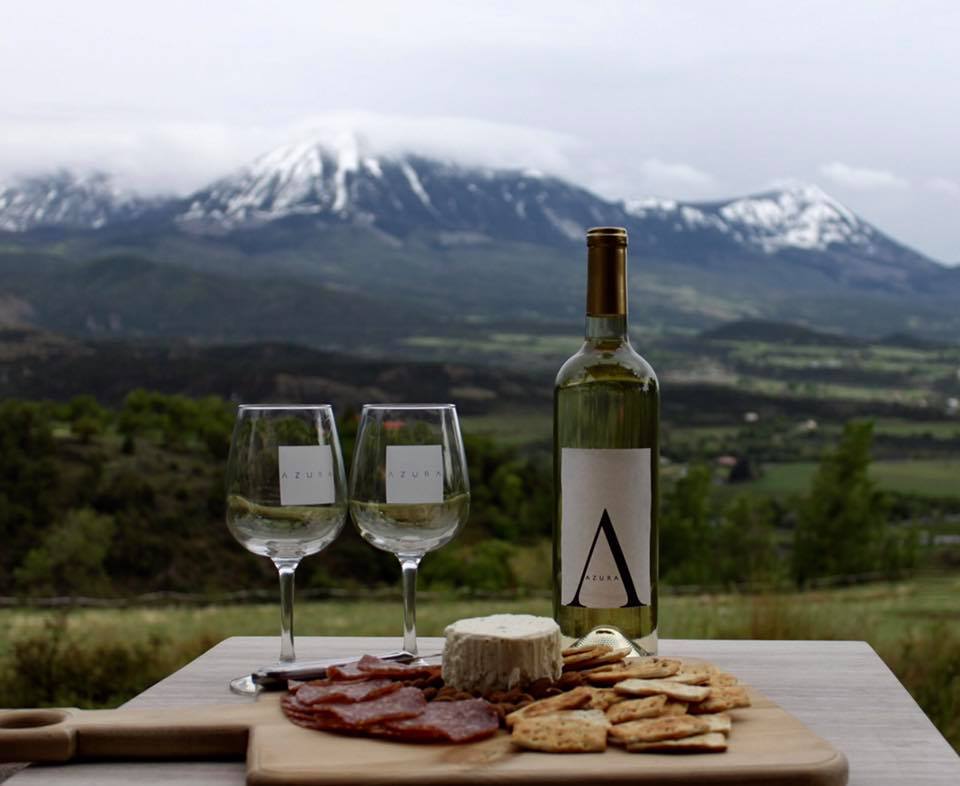 For incredible wines and beautiful views visit the Azura Cellars & Gallery. Sip on a glass of your favorite varietal, browse the on-site art gallery, and sit back and take in the vista views of the North Fork Valley from their luxurious veranda.
Another popular stop along the Paonia winery tour is Black Bridge Winery. Named for a historic bridge across the Gunnison River right outside the winery, this local spot is famous for its small-batch wines created from Chardonnay, Riesling, and Merlot grape, among others. To best experience this local gem, visit the tasting room or check out the Wine Cave, a cave made from recycled mining equipment that houses the winery winemaking and barrel-tasting events.
Dine at a Farm-to-Table Restaurant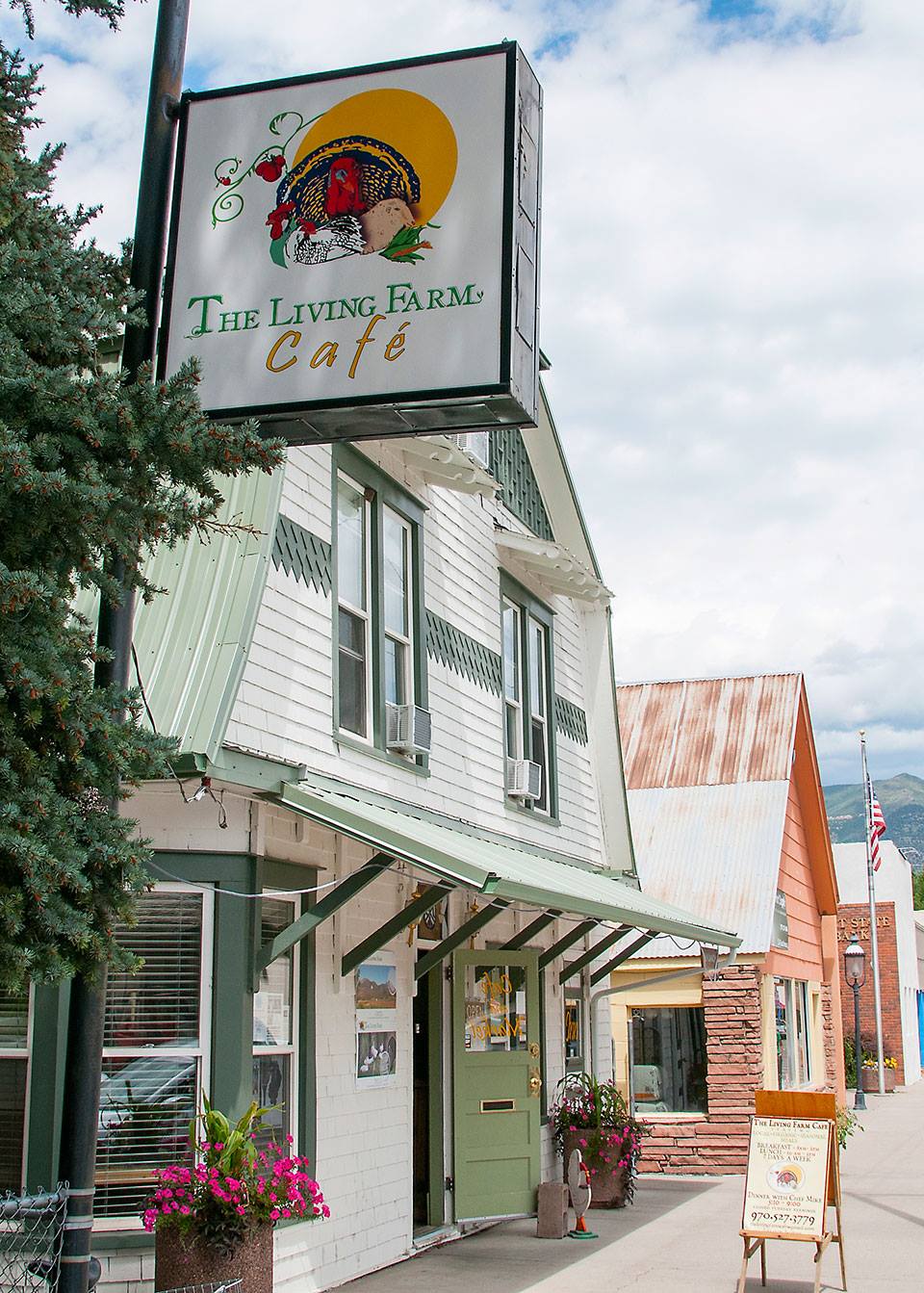 Paonia is a town connected to nature, and the easiest way to see that is to stop by one of the town's many farm-to-table restaurants. Serving predominantly locally grown food and drinks, these restaurants are a fun way to feel connected to Paonia while also supporting the environment.
One popular option is The Living Farm Cafe. Featuring fresh produce, meat, cheese, and eggs, this restaurant has a diverse menu composed of ingredients grown in Paonia and the surrounding area. The menu ranges from fresh salads to pasture-raised beef hamburgers, so food lovers of all types can find a choice to suit their palates. After enjoying the delicious local food, consider staying at The Living Farm Inn, which is located directly above the restaurant and features five quaint rooms.
Experience the best of both worlds at the Root and Vine Market. Find locally sourced food at this gourmet market and the Qutori Winery. Enjoy a wine tasting while you sample some of the area's finest farm-fresh foods, all while taking in the views of Paonia and the North Fork Valley.
Paonia Creative Arts District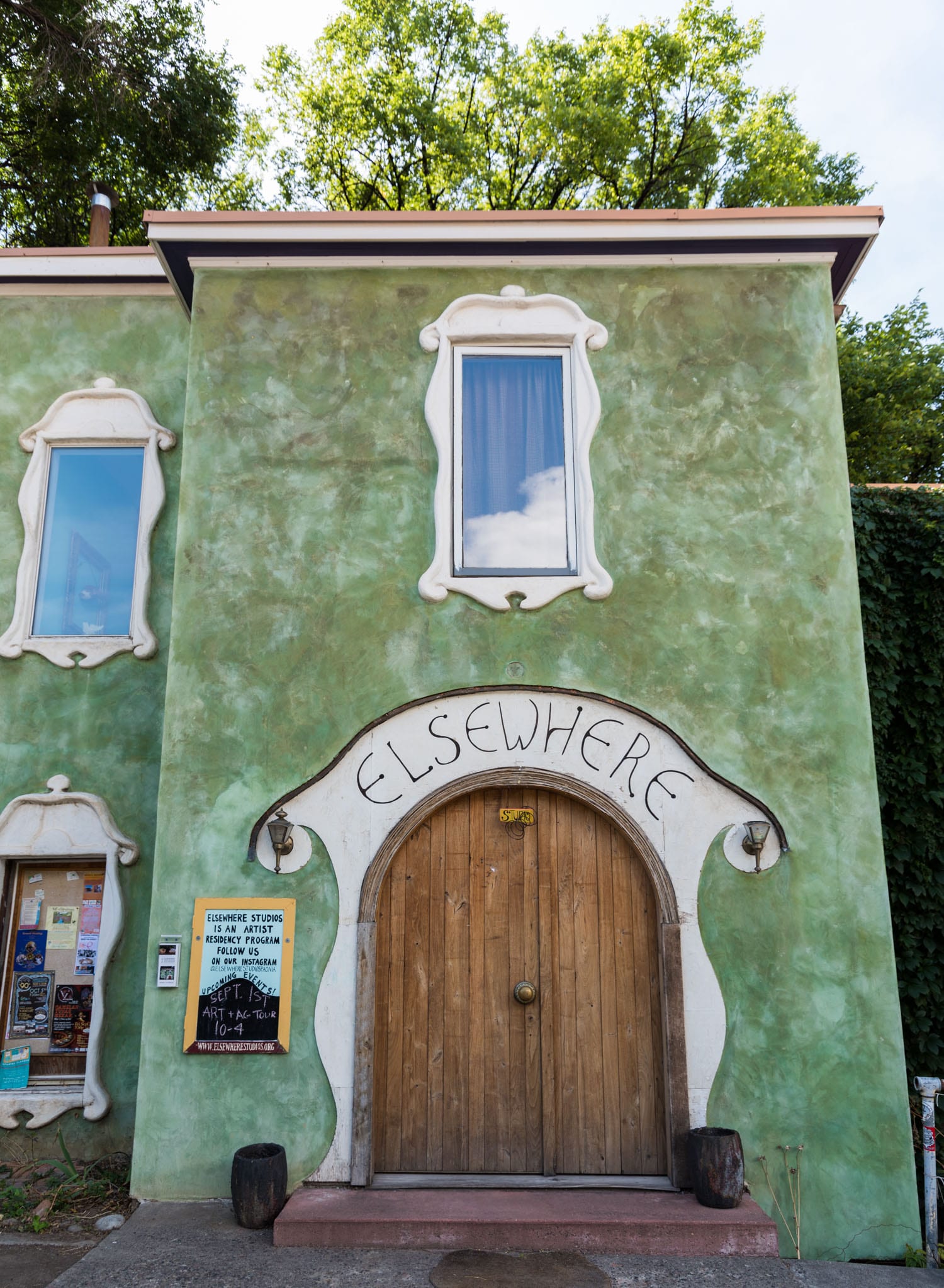 Paonia rests as the hub of one of Colorado's most vibrant creative art districts. With art galleries, a historic theatre, an artist residency program, an art center, and a variety of art studios, Paonia is the perfect place to experience the arts in Colorado.
The Blue Sage Center for the Arts is the best stop for art lovers of all kinds hoping to experience some of the arts in Paonia. For traditional painting and sculpture, stop by the Blue Sage Art Gallery. Featuring local artists from Paonia and the surrounding area, this gallery is an enjoyable way to get a sense of the active art scene on the Western slope.
The Blue Sage Center for the Arts also features live music throughout the year. The music hall only seats 160 people, so buy tickets in advance. Finally, the center also offers a variety of classes including ballet, line dancing, art, yoga, music, theater, and even martial arts.
Historic Bross Hotel Bed & Breakfast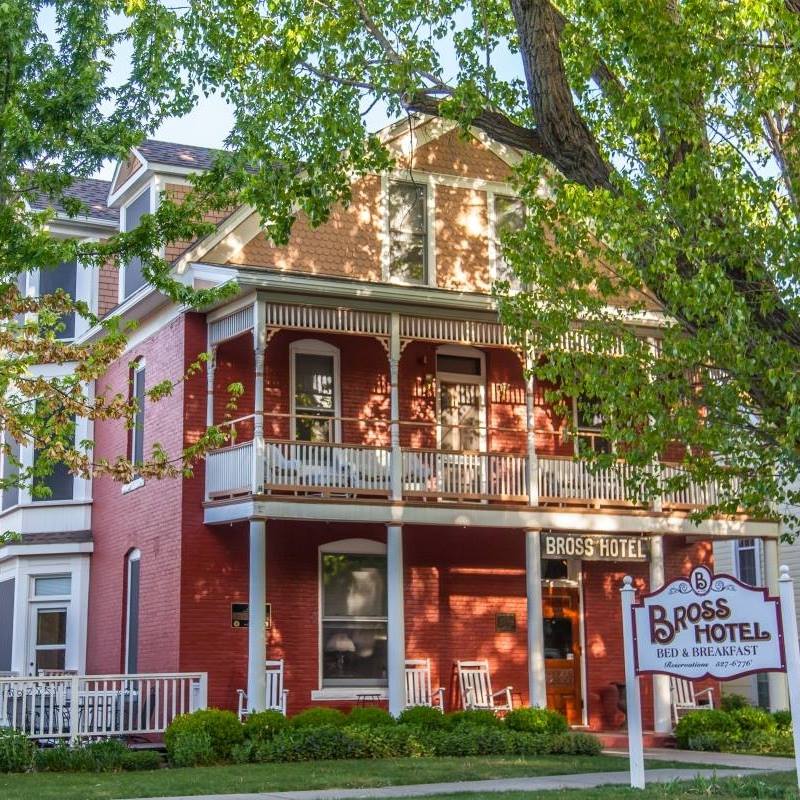 The Bross Hotel Bed & Breakfast is a 115-year-old historic house in Paonia that now serves as a local bed and breakfast. Known for its beautiful features and welcoming owners, this is a great choice for visitors looking for accommodations in Paonia. Visitors traveling with children should keep in mind that the Bross Hotel Bed & Breakfast only welcomes children 12 and older.
Homemade breakfast is served at 8:30 or 9:30 each morning, and coffee is available starting at 7:00 AM. Breakfast includes fruit, some sort of pastry, and a hot main dish. Guests should be sure to check out the outdoor patio, which is the perfect place to read a book or enjoy a glass of wine after dinner.
Visit Local Breweries
Aside from its award-winning wineries, Paonia also features several local brewers in town. One of the best options is Paonia United Brewing Co, a small local brewery near downtown. Serving small-batch craft beers, the tasting room features a rotating selection of eleven craft beers, so beer aficionados of all types can find a brew that suits their tastes.
Summer activities
Summers in Paonia are filled with wine tastings and outdoor adventures and with time left over to bask in the beauty of the North Fork Valley. Make memories that will last a lifetime with these Paonia summer activities.
Paonia State Park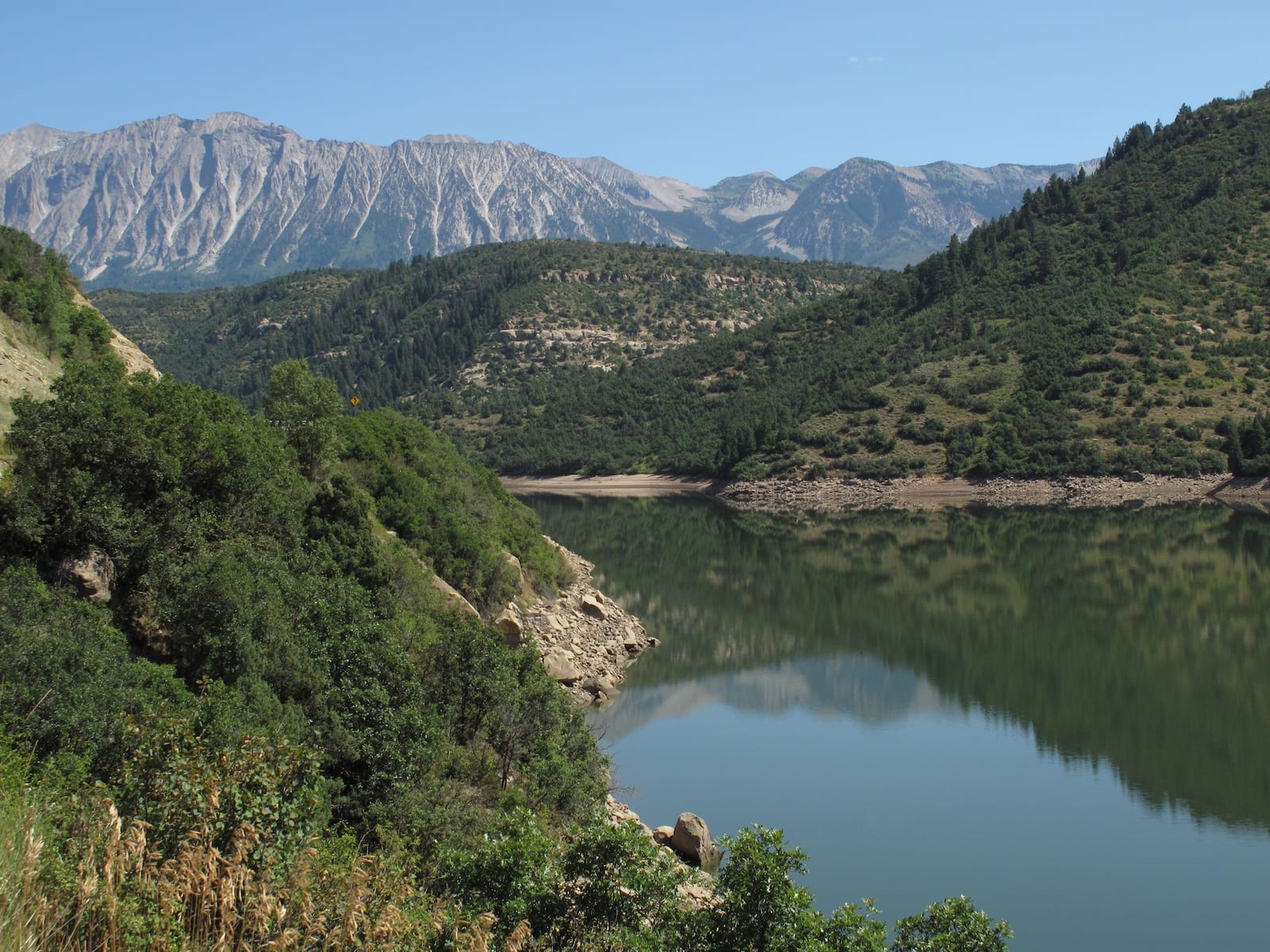 For nature and water lovers coming to Paonia, make sure to stop in at Paonia State Park. While the park is set in a canyon and surrounded by beautiful vistas, the main focal point is the Paonia Reservoir, a 337-acre body of water that allows for fishing, boating, and even water skiing during the summer.
There are two small campgrounds with thirteen total sites. Campers should note there is no electricity or potable water, but all of the campgrounds have picnic tables, fire rings, and nearby vault toilets. Since there is no electricity or water, campers should come prepared with all that they need for a successful and safe camping trip.
Paonia River Park
Paonia River Park is a large public park situated right outside of downtown Paonia. Characterized by the beautiful views of the mountains that surround the town, this is a great spot to appreciate the beauty of Paonia without leaving the town. The park has a large number of picnic tables, and bringing lunch to Paonia Park on a summer day is a great way to enjoy the town. For visitors traveling with children, the park also has a playground.
Western Culture Farmstead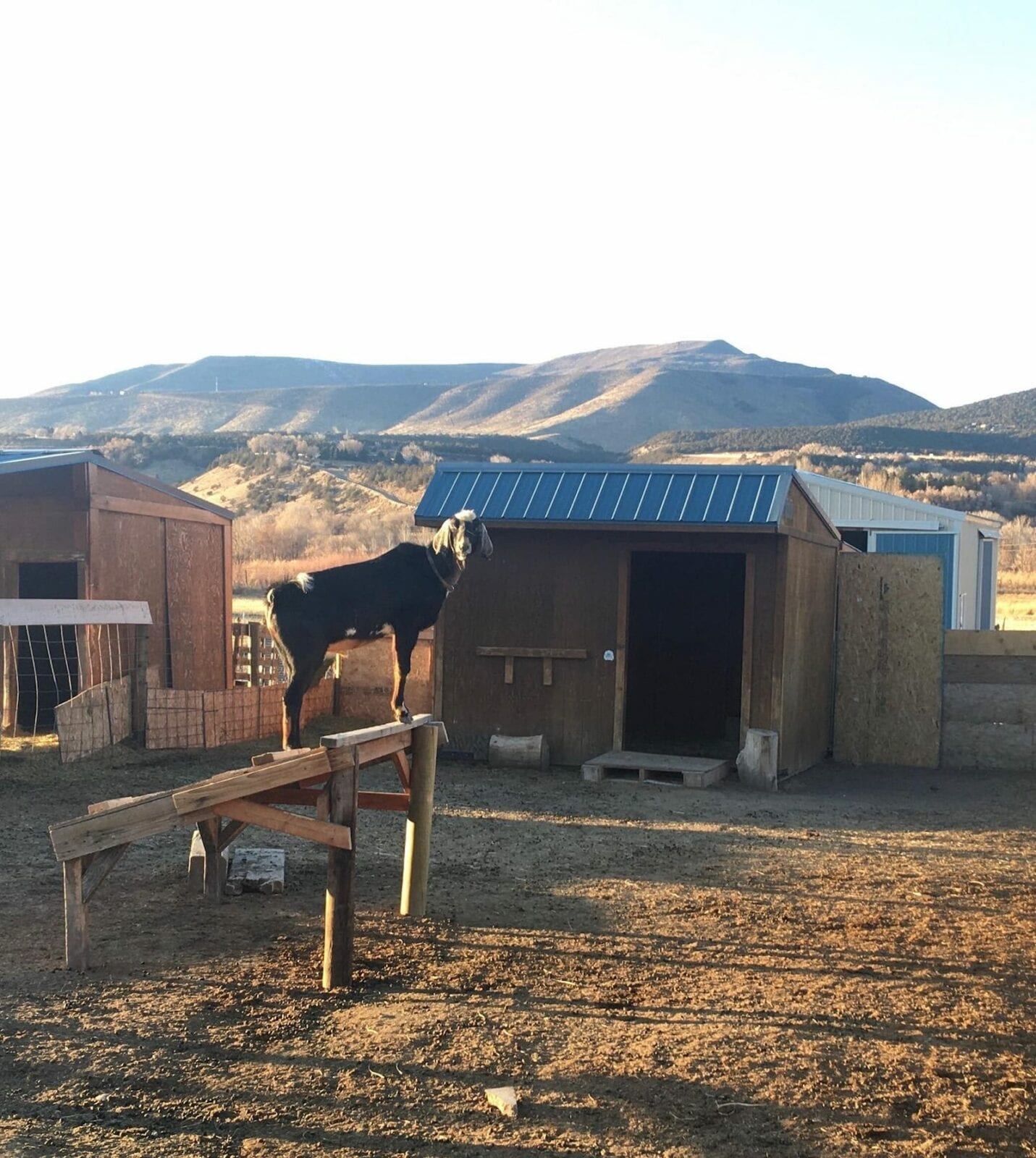 Western Culture Farmstead is a small, locally-owned goat farm making goat cheese for travelers and locals alike. The farmstead, owned and operated by a husband and wife team, provides visitors with a fantastic opportunity to try hand-crafted, natural goat cheese. With cheeses ranging from feta to Manchego that's been aged for sixty days, cheese enthusiasts will be able to taste their way through the selection to find a favorite.
The Western Culture Farmstead Farm Store is open from nine to five daily, and visitors can stop by to sample the various cheeses or take a tour of the farm and cheese-making facility. Most importantly, visitors can also visit with the stars of the operation, the adorable goats. During the spring and summer, those who are willing can even volunteer to feed baby goats.
Summer/Fall activities
Summers seem to blend into fall in Paonia. With mild temperatures in the valley, visitors can enjoy a longer season of warmer weather, perfect to enjoy all the area has to offer. Find verdant vineyards, vibrant orchards, and mountainsides filled with the colors of fall, with these summer and fall activities in Paonia.
West Elk Loop Scenic Drive
The West Elk Loop is a 205-mile loop that shows off the absolute best of the western slope. Without too many stops, the loop will take six to eight hours to complete, so visitors hoping to conquer this scenic drive should dedicate at least an entire day. Starting from Paonia, the loop heads south towards Hotchkiss before transitioning to US-92 towards Black Canyon of the Gunnison National Park.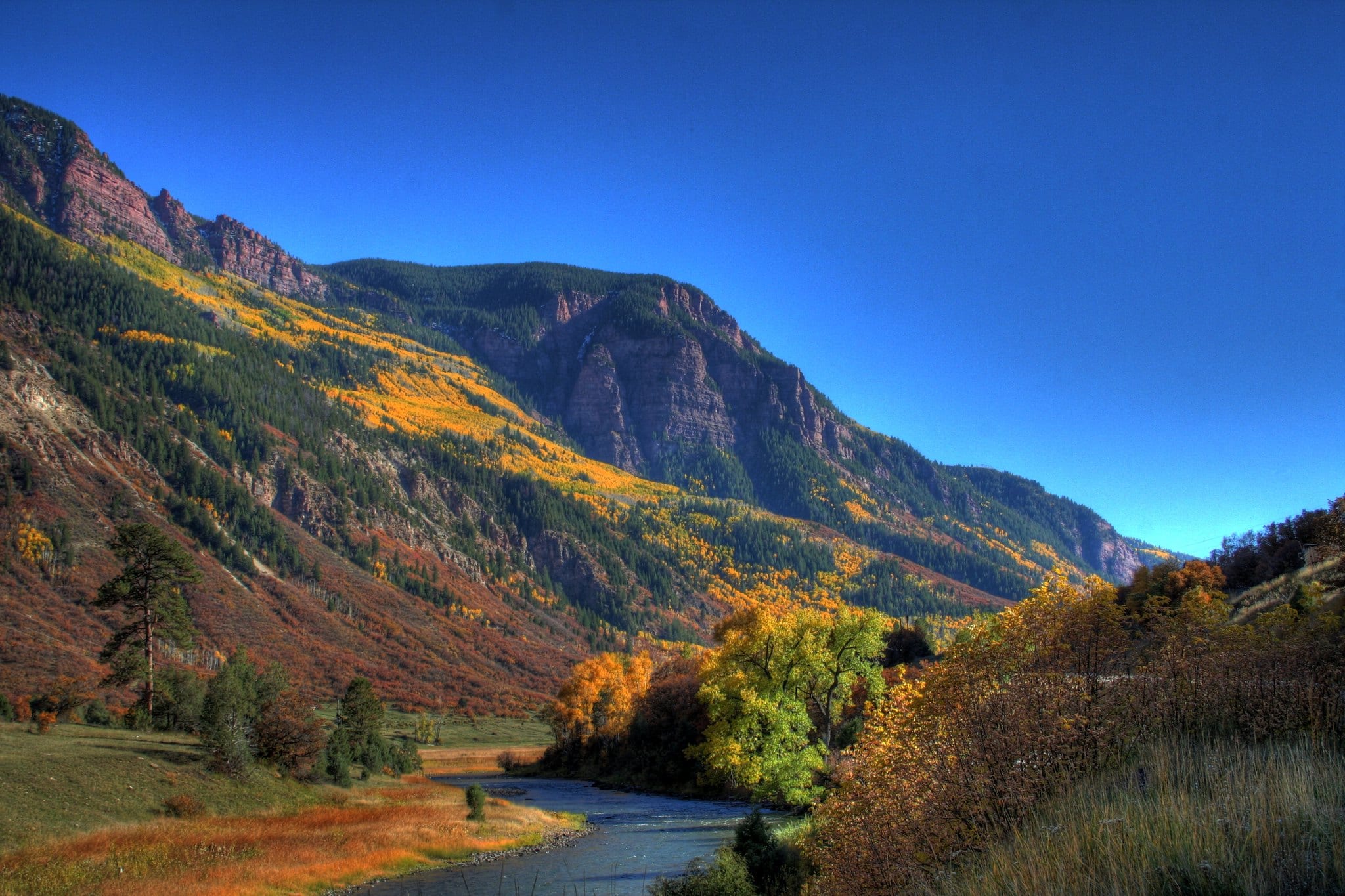 One highlight of the route is Redstone, a small mountain town known for its historic district. Visitors can shop at the Redstone General Store, book a night at the Redstone Inn and tour the historic Coke Ovens.  The route also passes through the Curecanti National Recreation Area, a gorgeous set of three reservoirs along the Gunnison River.
Visit an Orchard
Summer and fall is a great time to visit Paonia because of its bountiful orchards and farms. There are several u-pick orchards and farms where visitors can walk the grounds and pick their own produce during the harvest season.
One of the most popular stops is Big B's Delicious Orchards & Cafe, an orchard serving juices, hard-pressed ciders, vinegars, and a u-pick orchard where you can pick everything from cherries to apples. First opened in 1973, Big B's has expanded to include a cafe, live music, and general store for all your shopping needs.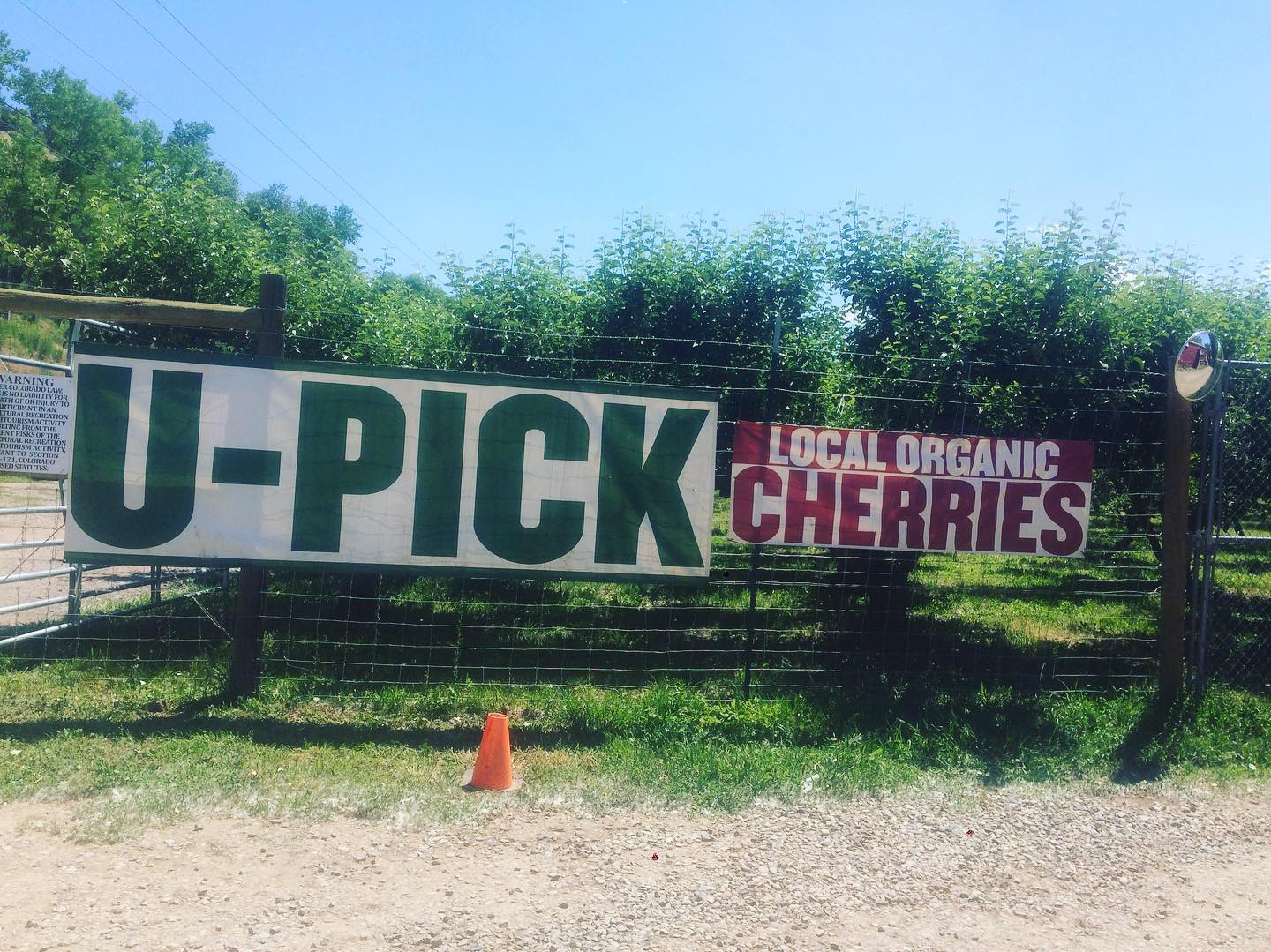 One fun option for visitors in Paonia is to camp at Big B's Delicious Orchards. Located just one mile west of Paonia, this campground is in a great spot that's close to town while also surrounded by beautiful, fruit-bearing trees. Also, visitors should be sure to check out the cafe, a counter-service restaurant serving salads, sandwiches, and smoked meats that pair perfectly with Big B's Hard Ciders.
Kebler Pass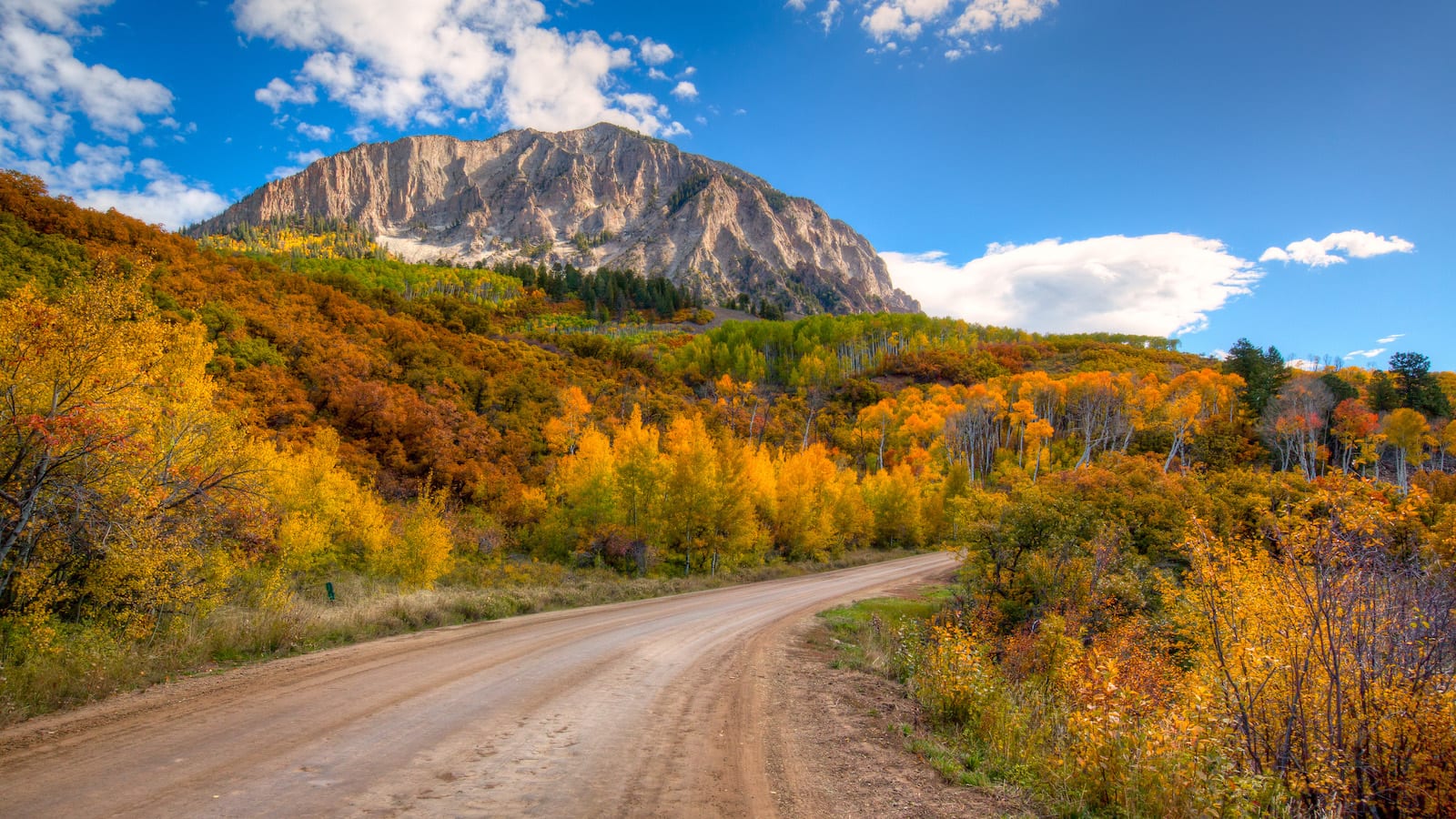 Kebler Pass, found along the West Elk Loop, connects the towns of Crested Butte with Paonia. The gravel road that leads across the pass is thirty miles long, and it's generally accessible by low-clearance, two-wheel-drive vehicles from May through November. Featuring the biggest and oldest aspen grove in the state of Colorado, Kebler Pass is a must-see in the fall with its beautiful display of yellowing aspens.
The highest point of Kebler Pass rest at 10,007 feet. Bikes are welcome along the road, and free dispersed camping is available in the Gunnison National Forest on either side of the pass. Visitors should also consider visiting Crested Butte, the charming mountain town at the other end of the pass.
Find wine, farm-to-table foods, mountain adventures, and so much more with these things to do in Paonia.