Best known for its impressive collection of hot springs, Pagosa Springs is a natural gem nestled within the beauty of the San Juan Mountain Range. When visiting Pagosa Springs, outdoor adventures abound with the San Juan River and 2.5 million acres of National Forest at your doorstep.
If you've never been to Colorado, jump start your adventures with these things to do in Pagosa Springs.
Year-round activities
No matter what time of year, Pagosa Springs is booming with activities, both indoors and outdoors.
Take a dip in a hot springs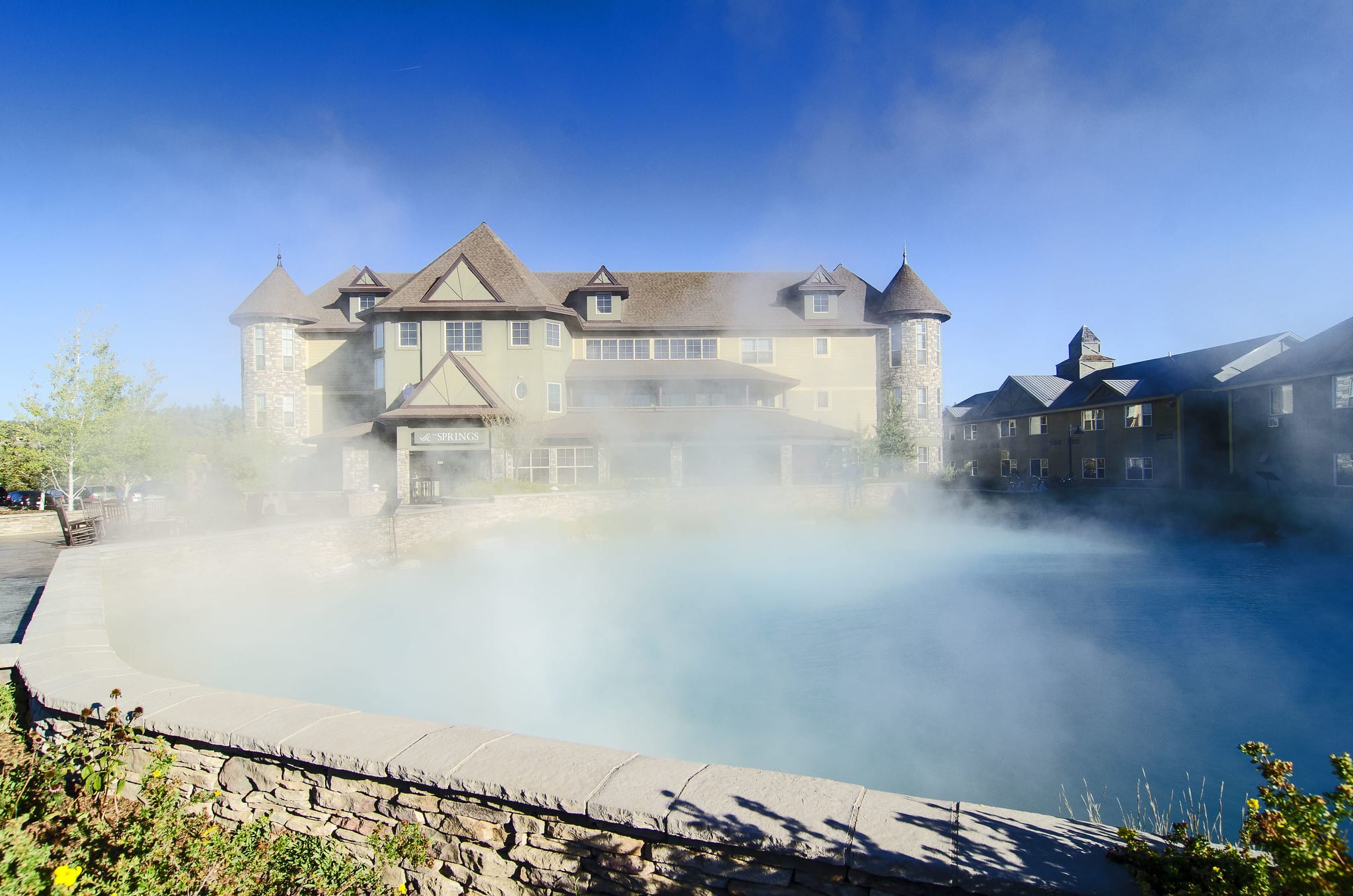 Home to the "Great Pagosa Spring," the World's Deepest Geothermal Hot Spring, Pagosa Springs is a hotbed of steaming natural springs. Visitors will find a whole host of hot springs and resorts along Hot Springs Boulevard in the center of town. Or dip your toes in at the primitive Piedra River Hot Springs for free. This requires a short hike and is best visited after the snow melts.
Take a scenic drive
Pagosa Springs always has plenty to offer those who enjoy taking long car rides no matter the time of year. With 3 million acres of wilderness and national forest areas, there is no shortage of beauty to see just off the road. If traveling in the winter, be sure to always check road conditions before venturing out.
Local guides recommend the following roadways for the most impressive scenic views: Piedra Road, Wolf Creek Pass, Blanco Basin, Summitville, Elmwood Pass, Pagosa Junction, Mill Creek to Quartz Lake Trailhead, and the Lobo Overlook.
Summer Activities
From hiking and biking to rafting and horseback riding, there are plenty of things to do in Pagosa Springs during the summer!
Hike the Piedra River Trail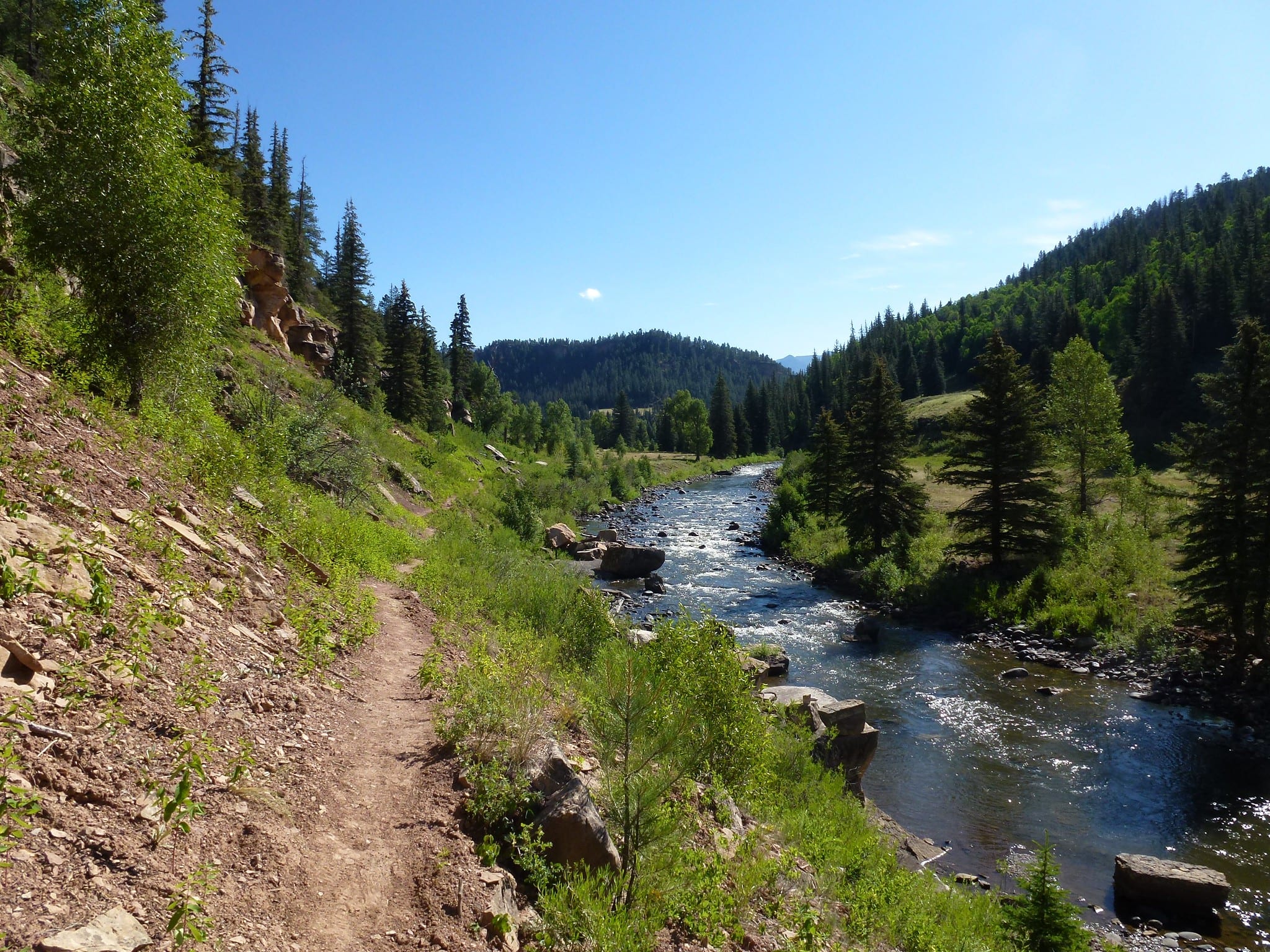 Admire some of the most spectacular views that Pagosa Springs has to offer by heading to the Piedra River Trail. This canyon, located 16 miles north of Hwy 160 on Piedra Road, is a go-to location. With trails suitable for all ages and activity levels, the Piedra River Trail offers an easy hike with jaw-dropping views.
Prepare for your hike by wearing long pants to ward off poison ivy and ticks, and don't forget to bring plenty of water. While this hike can be squeezed in between other activities, many visitors recommend dedicating a half-day in order to thoroughly enjoy the spectacular scenery and catch the best views.
Fly fishing
Many people who visit Pagosa Springs are shocked to find that outdoor adventures can be found in all parts of the city, even downtown. The stretch of the San Juan River that passes through the heart of Pagosa Springs is stocked with fish multiple times each year, making it the perfect place for those who like to fish daily.
If you're looking to cast a reel with a breathtaking mountain backdrop, head outside of downtown Pagosa Springs to the Williams Creek Reservoir. This destination just north up Piedra Road is known for its kokanee salmon and trout fishing.
Float along the San Juan River
The San Juan River is a must-see destination for any time of the year. In the summer months, rent an inflatable tube and float down the river as you admire the Pagosa Springs landscape.
There are also commercial rafting trips offered from May to August. For those who prefer to stay on dry land, the trails that follow the shore of the river are perfect for long, scenic walks and lead to downtown Pagosa Springs. Along the way, stop by one of the several natural hot springs for a relaxing soak, then head to town for a quality meal and to stroll through local shops.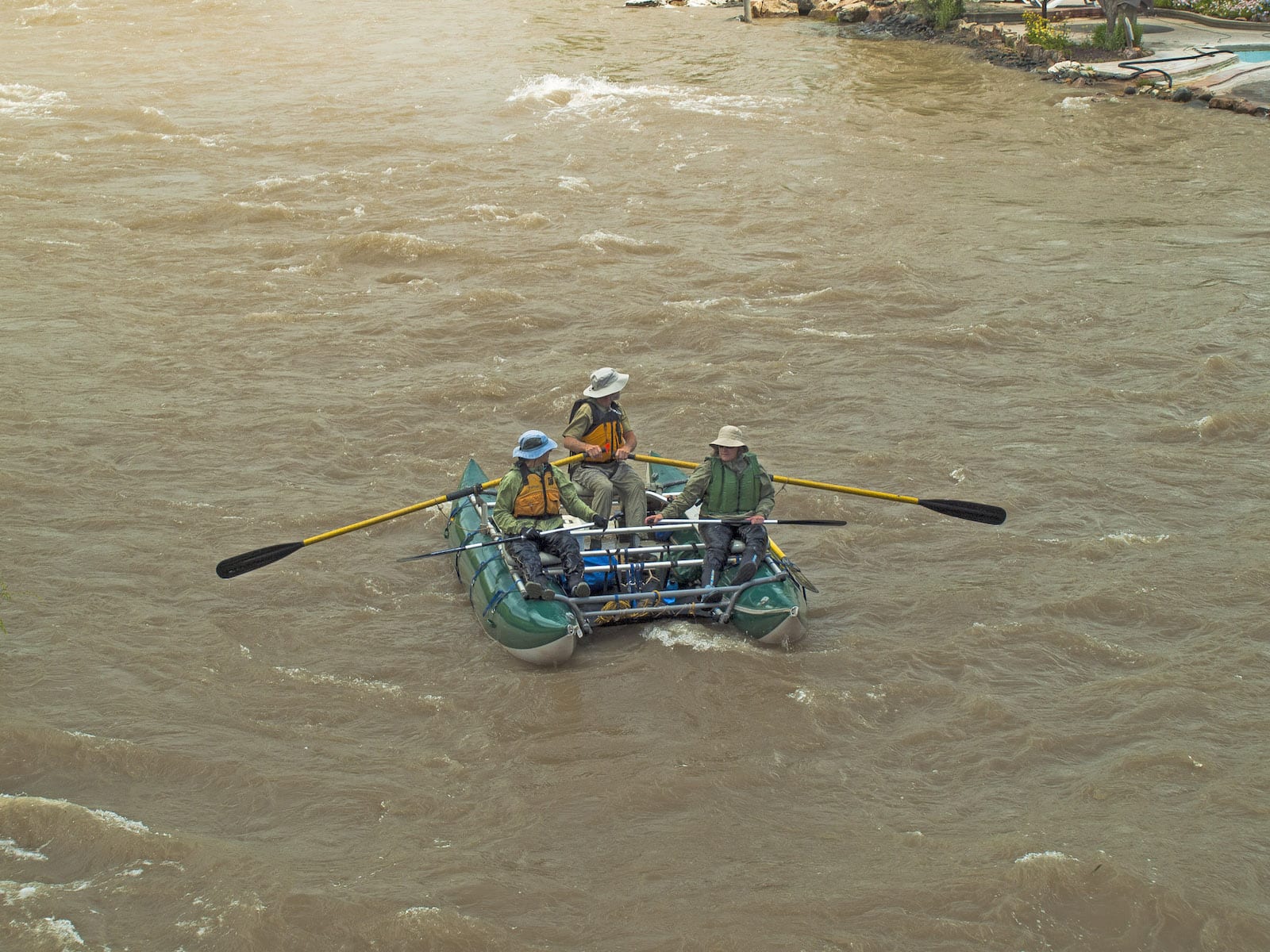 Go on an adventure with Pagosa Outside
Sign up for a guided experience through Pagosa Springs' nature by signing up for an excursion with Pagosa Outside. This popular tour company offers a wide range of activities for all interests and experience levels.
Choose from whitewater rafting, kayaking, tubing, or mountain biking led by skilled guides who are trained to keep you safe while you explore the best Pagosa Springs has to offer. For those looking to venture out on their own, Pagosa Springs also offers rental equipment for paddleboarding, kayaking, and disc golf.
Explore Treasure Falls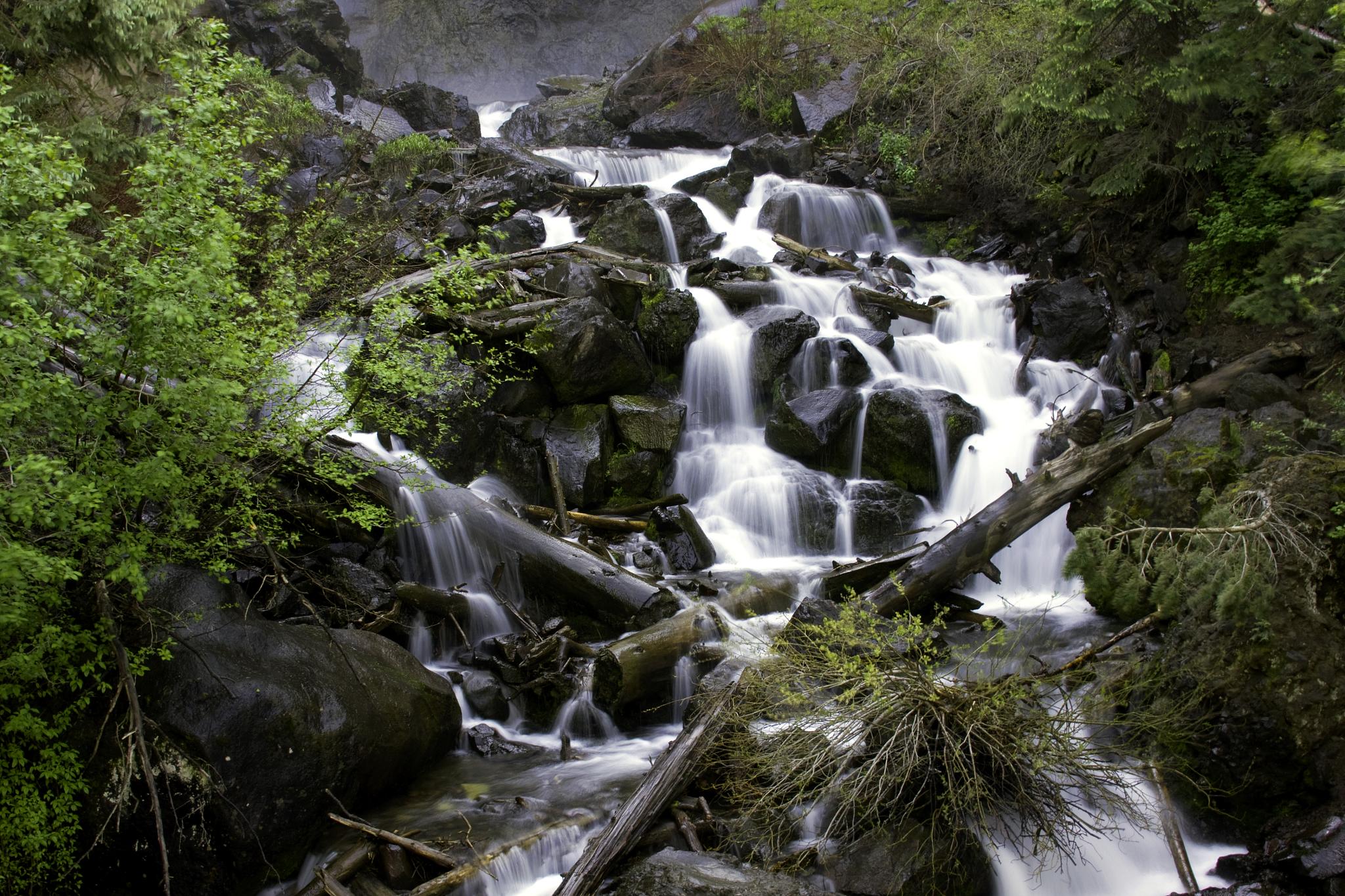 Enjoy a Kodak moment with a visit to Treasure Falls. This natural waterfall is the most spectacular in the spring and fall when the greatest amount of water is flowing, but locals are known to visit year-round because of the popular walking trails.
Those who are able to hike have the option to choose between the steep trail or the main trail. While both of these options lead best vantage point of the falls, those who are unable to hike will still enjoy this natural attraction as Treasure Falls is visible from the parking lot.
Ride horseback at Diamond Hitch Stables
Many local Pagosa Springs residents choose to visit Diamond Hitch Stables for an afternoon of family fun. Located on the outskirts of the city, this stable is known for its well-behaved horses and friendly trail guides. From spring to fall, Diamond Hitch offers 30 minutes to 2-hour trail rides led by experienced wranglers who are comfortable working with all levels of experience.
Go on an aerial excursion
While many visitors choose to explore Pagosa Springs by land or water, others choose to enjoy the landscape from new heights on a hot air balloon tour. Rocky Mountain Balloon Adventures treat their guests to an all-encompassing view of Pagosa Springs' canyons and valleys. From the sky, many guests spot wildlife like deer, elk, and turkeys far below while birds like eagles, hawks, and osprey fly past.
Winter Activities
Some say winter is the best time to visit Pagosa Springs. From relaxing in piping hot natural springs to blazing down the mountain at Wolf Creek Ski Area, there are plenty of things to do in Pagosa Springs in the winter.
Hit the slopes at the Wolf Creek Ski Resort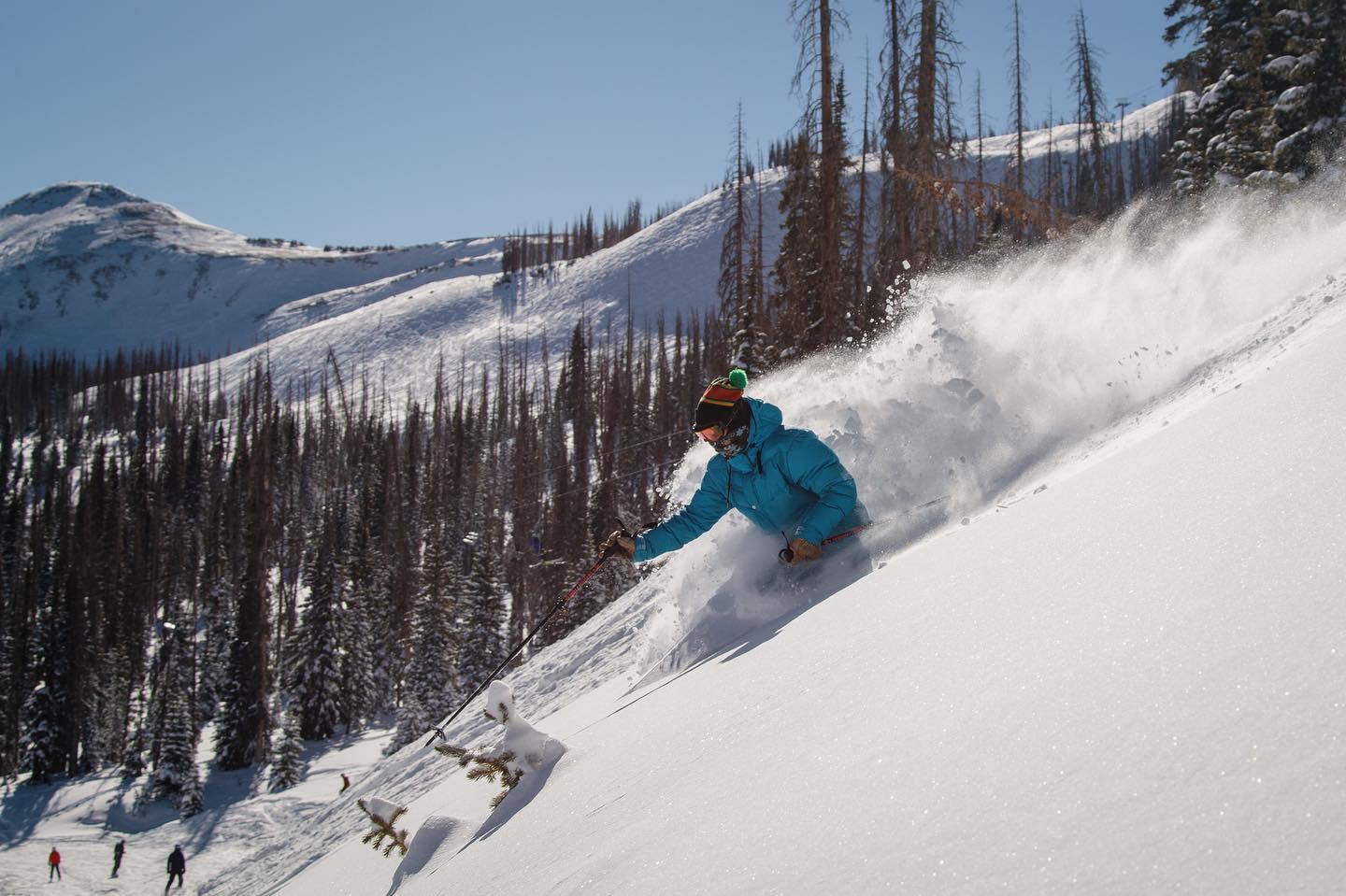 Along with plenty of fresh powder, Wolf Creek operates with quick chairlift lines and friendly staff. Slopes are clearly marked and range from beginner level to expert. For those looking to improve their skills, classes are available for all ages and levels of experience.
After an afternoon on the slopes, head to the lodge for some warm comfort food and coffee. With the inexpensive cost of the lift ticket, you'll be able to enjoy all the excellent amenities Wolf Creek has to offer.
Explore the scenery by dog-sledding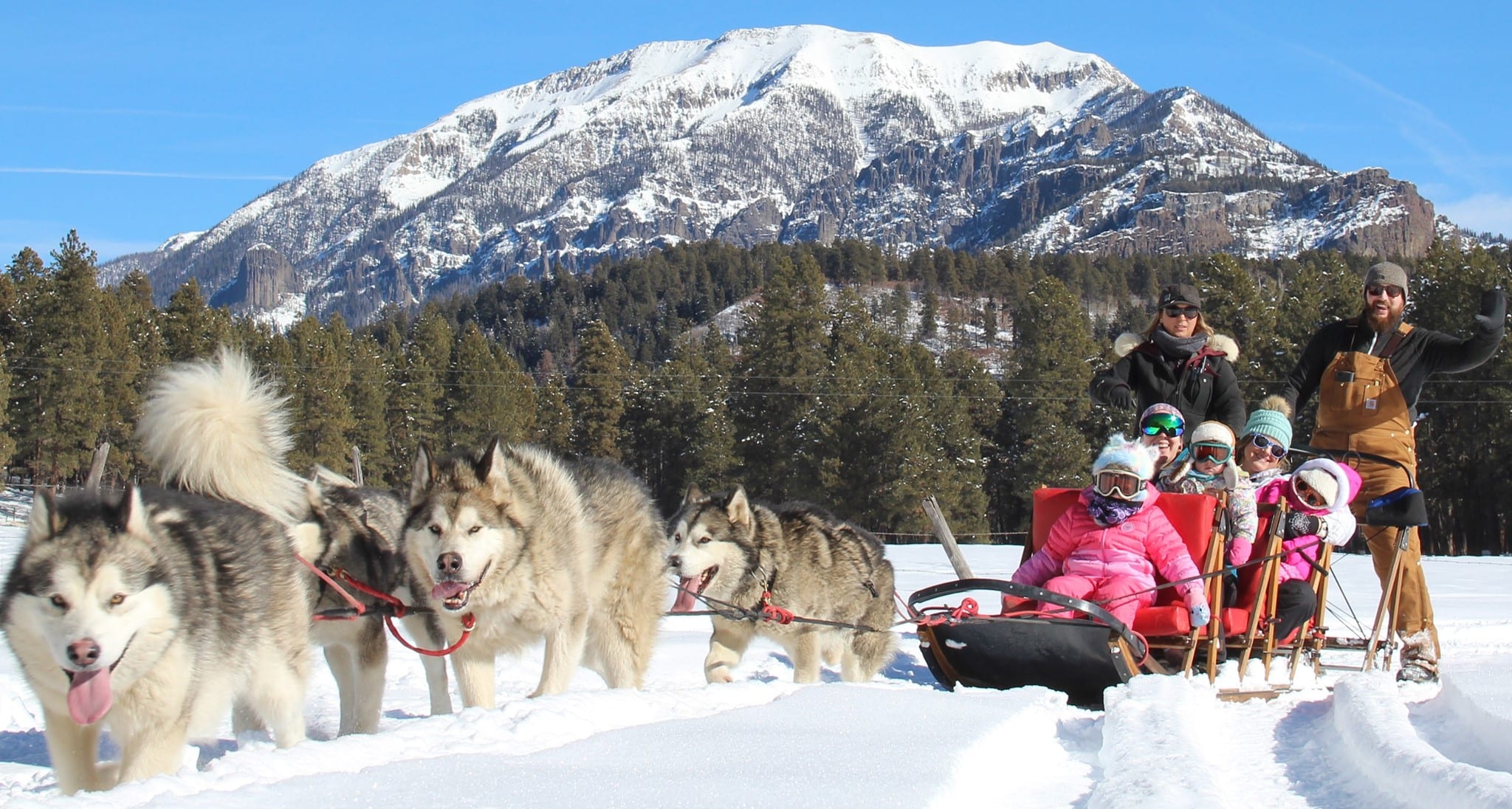 And you thought skiing was the best way to enjoy winter? One of the most unique ways to explore the scenery of southwest Colorado is getting pulled through the snow by a team of Alaskan Malamutes. San Juan Sled Dogs offers a variety of dog-sledding tours, whether from private to shared tours and sunset or full-moon dinners.
Those are some of the fun things to do in Pagosa Springs, Colorado!