Nederland, Colorado, is one of Boulder County's most unique and eclectic, mountain communities. Nestled at 8,228 feet of elevation in the front range mountains, Nederland offers a plethora of things to do all year long.
Despite its rough past as a mining town that almost went under after the gold and silver bust, Nederland has turned itself around to be one of the top destinations in Colorado. Just 45 miles from Denver and 17 miles west of Boulder, Nederland is perfect for the day-cation or a weekend mountain getaway. Below is a long-time resident's take on the best things to do in Nederland, no matter what time of year!
Year-round activities
No matter what time of year you decide to visit, there are several year-round activities in Nederland that are sure to fuel your need for adventure.
Ride the Carousel of Happiness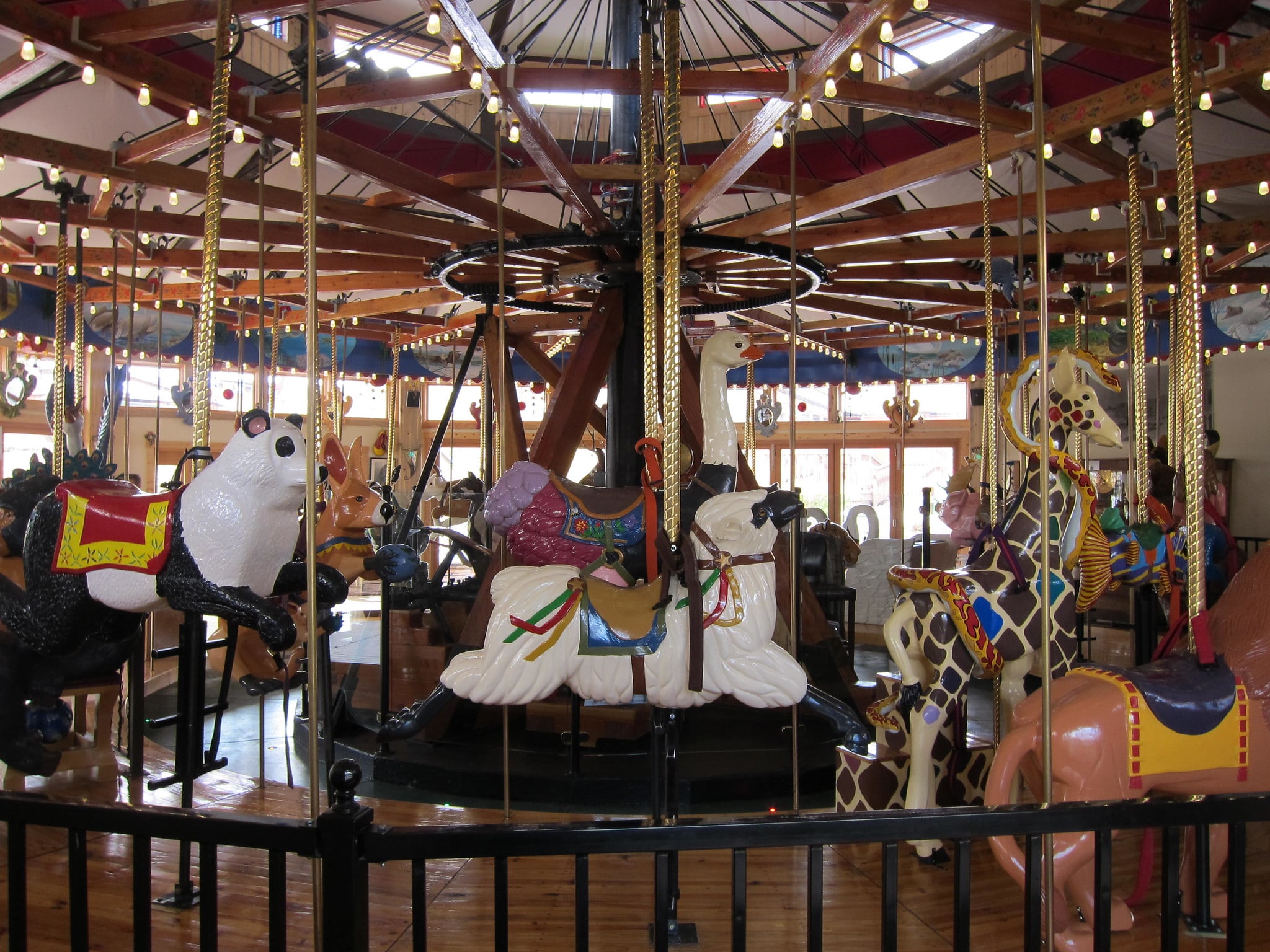 The Carousel of Happiness is a historic carousel that is one of the most unique things to do in Nederland. Vietnam veteran, Scott Harrison, made it through the war carrying around a tiny music box whose music distracted him from the horrors of war and reminded him of home. After the war, Harrison rescued an old, abandoned carousel from Utah and brought it all the way to Nederland.
He would spend 26 years carving and creating more than 50 unique animals, some of which can be ridden. Every local knows the story of the carousel and loves to share its story with visitors who come to take a ride on this whimsical menagerie.
Eat at Local Restaurants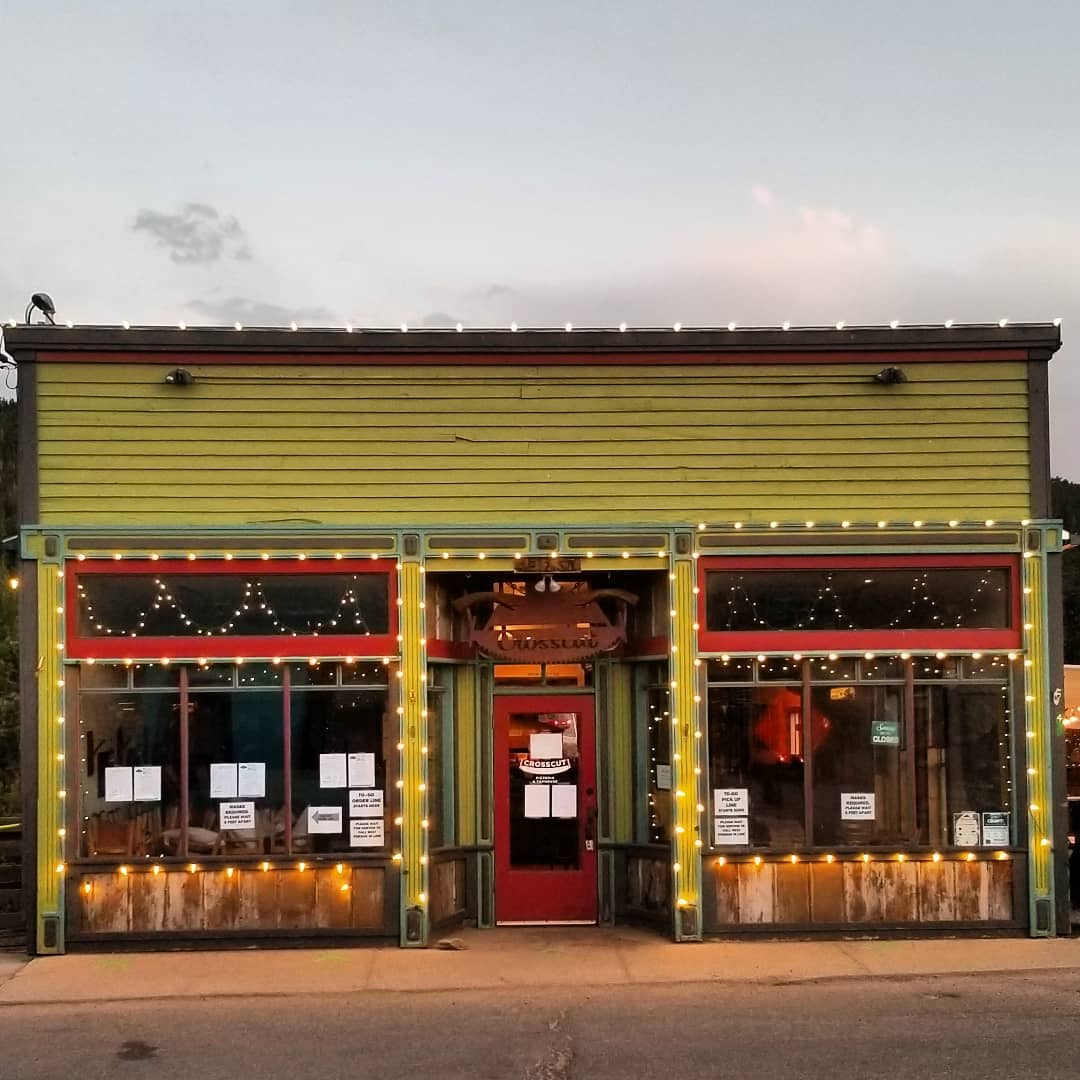 Despite its tiny size, Nederland boasts a wide variety of restaurants and cafes. Visit the New Moon Bakery for a tasty cinnamon roll or a fresh quiche for breakfast. At lunchtime, stop in at Crosscut Pizzeria and Taphouse, for a good pizza and beer. And for the last meal of the day, try Kathmandu Nepali restaurant for a Nepalese feast, perfect for refueling after a long day's hike.
Listen to Live Music
The Caribou Room is a hot spot for live music and a super fun night out. Created and run by pro-audio professionals, engineers, and musicians, The Caribou Room boasts the best possible experiences for bands from all across the country to perform. Check out their ongoing calendar of events and end your day of hiking or skiing with some local, live musical flair.
Shop at Alpine Botanicals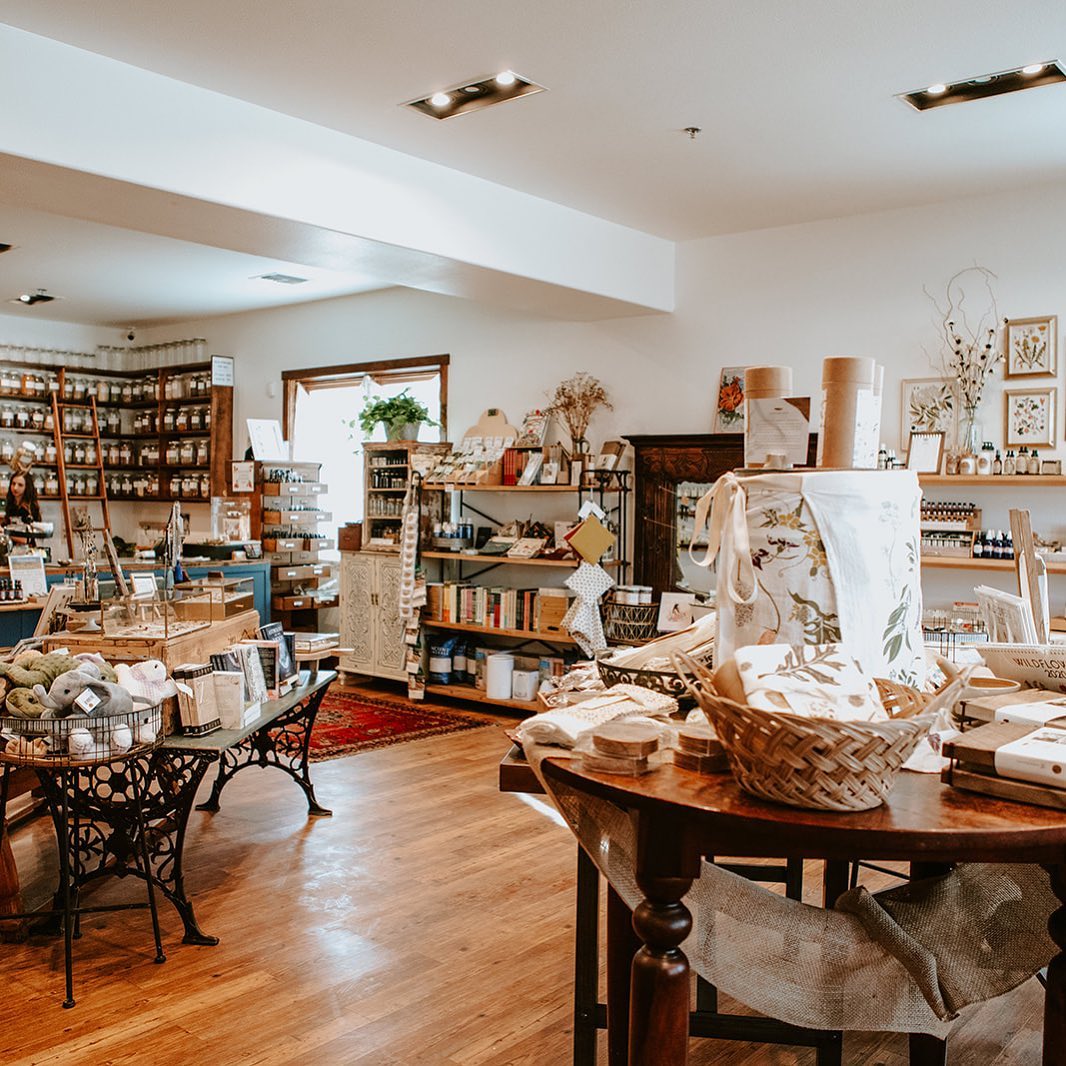 Alpine Botanicals is a local apothecary in historic downtown Nederland where their sustainable, garden greenhouse flanks the entire south side of their building. The apothecary's green living space helps supplement the business with more tender species of herbs.
It also serves as a place of experimentation for growing botanicals at high altitudes. A quick stop to peruse the store and gardens provide a lovely break from a day of outdoor exploring.
Sip local brews
With many breweries to choose from, locals really seem to love Very Nice Brewing Company and the Knotted Root Brewery for a relaxing evening out. Well-known for its gluten-free beer selections, Very Nice Brewing Company offers a casual modern, mountain vibe. Knotted Root Brewing Company boasts its skills of combining elements from traditional Belgian brewing alongside American experimentation.
Outdoor recreation at the reservoirs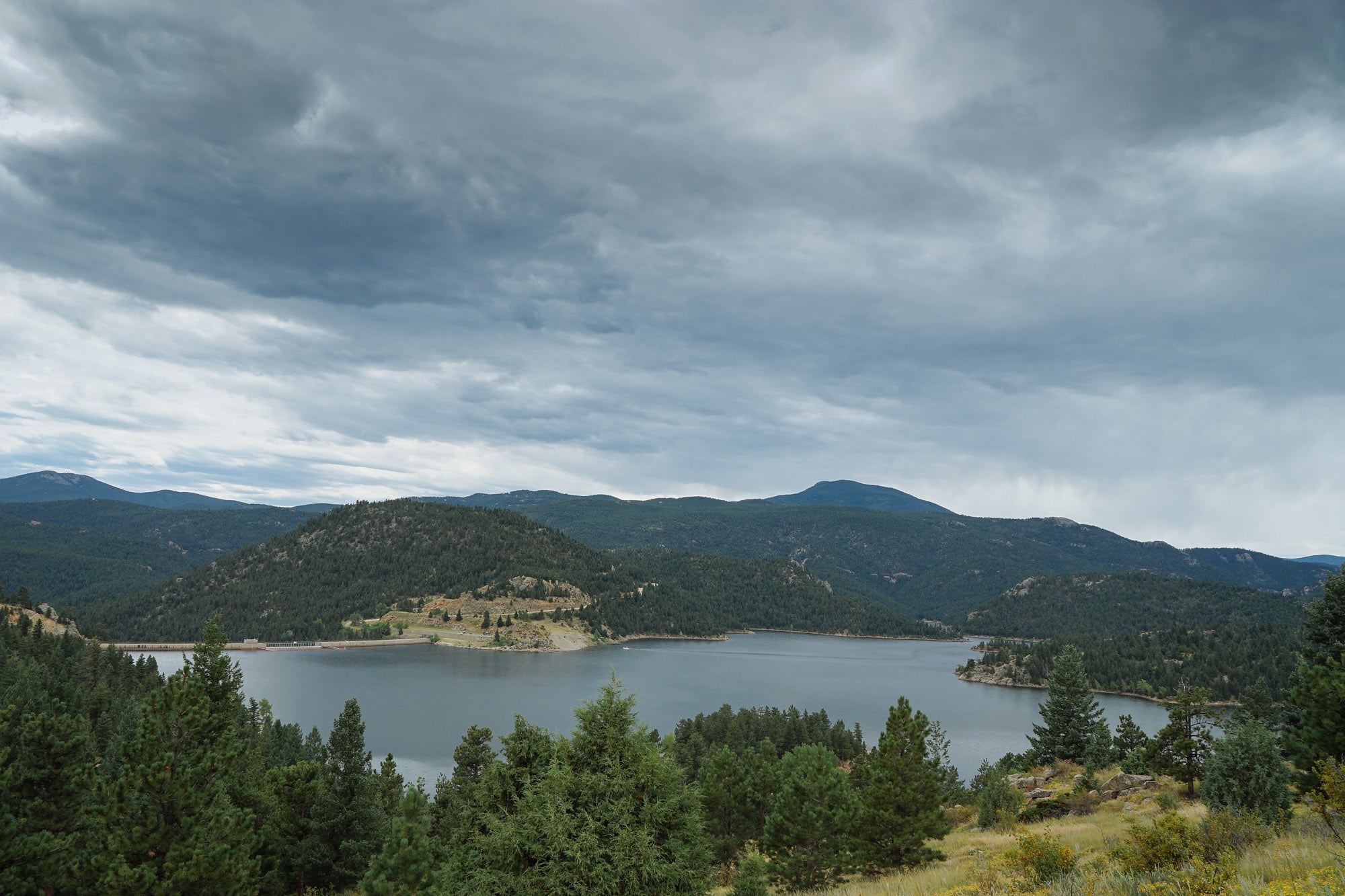 Barker Meadow Reservoir and Gross Reservoir are both great options for year-round outdoor recreation. Barker Meadow Reservoir was built in 1910 and still serves as the main water supplier for the city of Boulder. It is easily discovered and perfect for hiking and fishing.
Take a walk along the shoreline trail, beautiful in the summer with blooming flowers. For the anglers, cast in a line for a chance to catch trout and salmon.
The Gross Reservoir, this 440-acre lake not only supplies Denver with much of its water but is well known for its opportunities for boating, hiking, rock climbing, camping, and fishing. Year-round visitors can catch Colorado trout in the frigid mountain waters, trek up the Forsyth Canyon Trail, scale the great rocks, or even ice skate on the frozen lake.
Drive the Peak-to-Peak Byway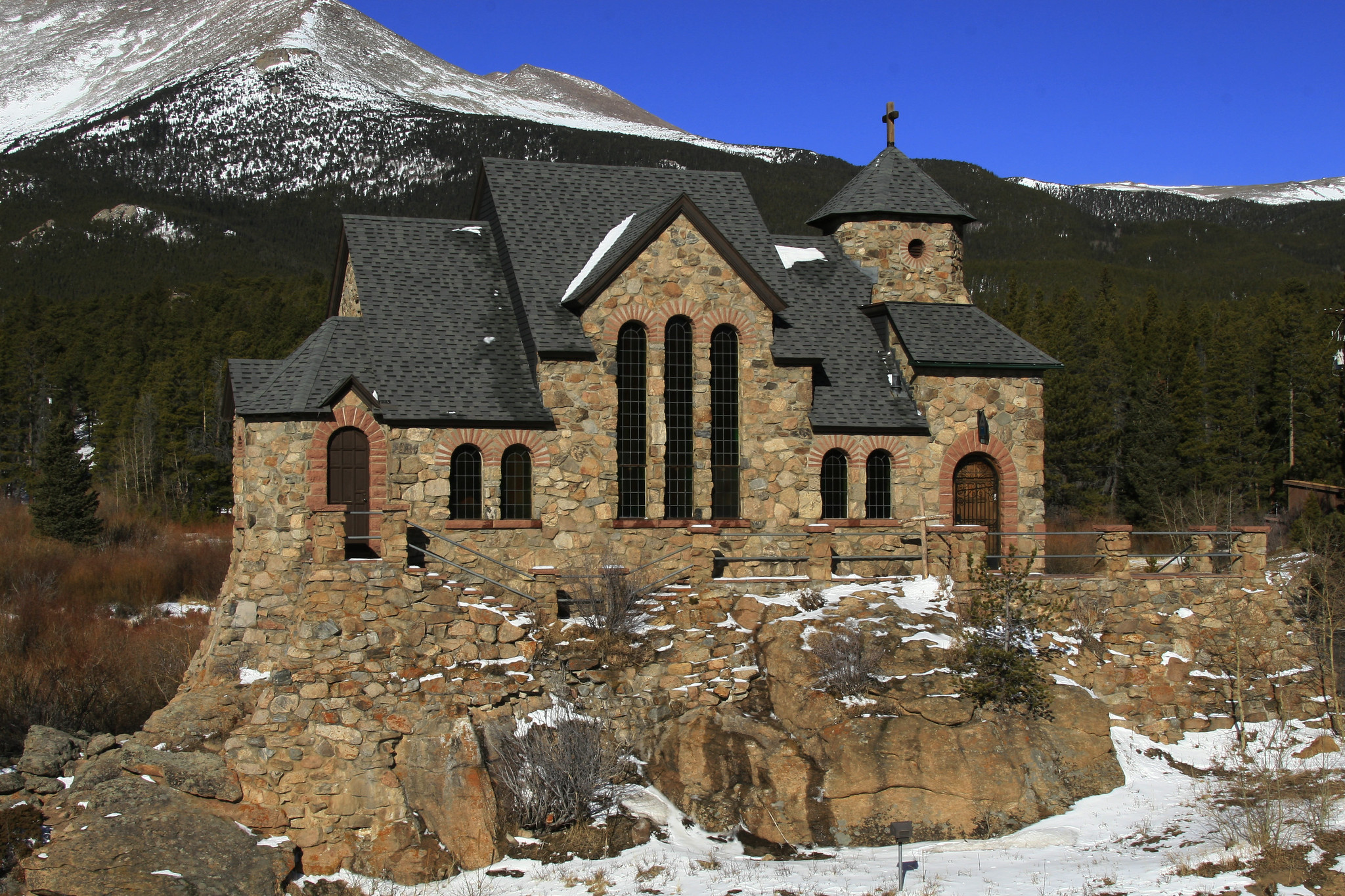 The Peak-to-Peak Byway is one of the most popular scenic drives in the country. Access from Nederland can be found on Colo.72 where you can drive 55 miles of the byway all the way to Estes Park. Most famous for its fall foliage viewing, it also features other notable landmarks such as the Chapel on the Rocks in Allenspark.
Make sure to check road conditions in the winter months. Depending on snowfall amounts, it is not uncommon for portions of the Byway to be closed.
Winter activities
From skiing and snowshoeing to unusual events, there are plenty of ways to enjoy the cold months with these winter activities in Nederland.
Attend Frozen Dead Guy Days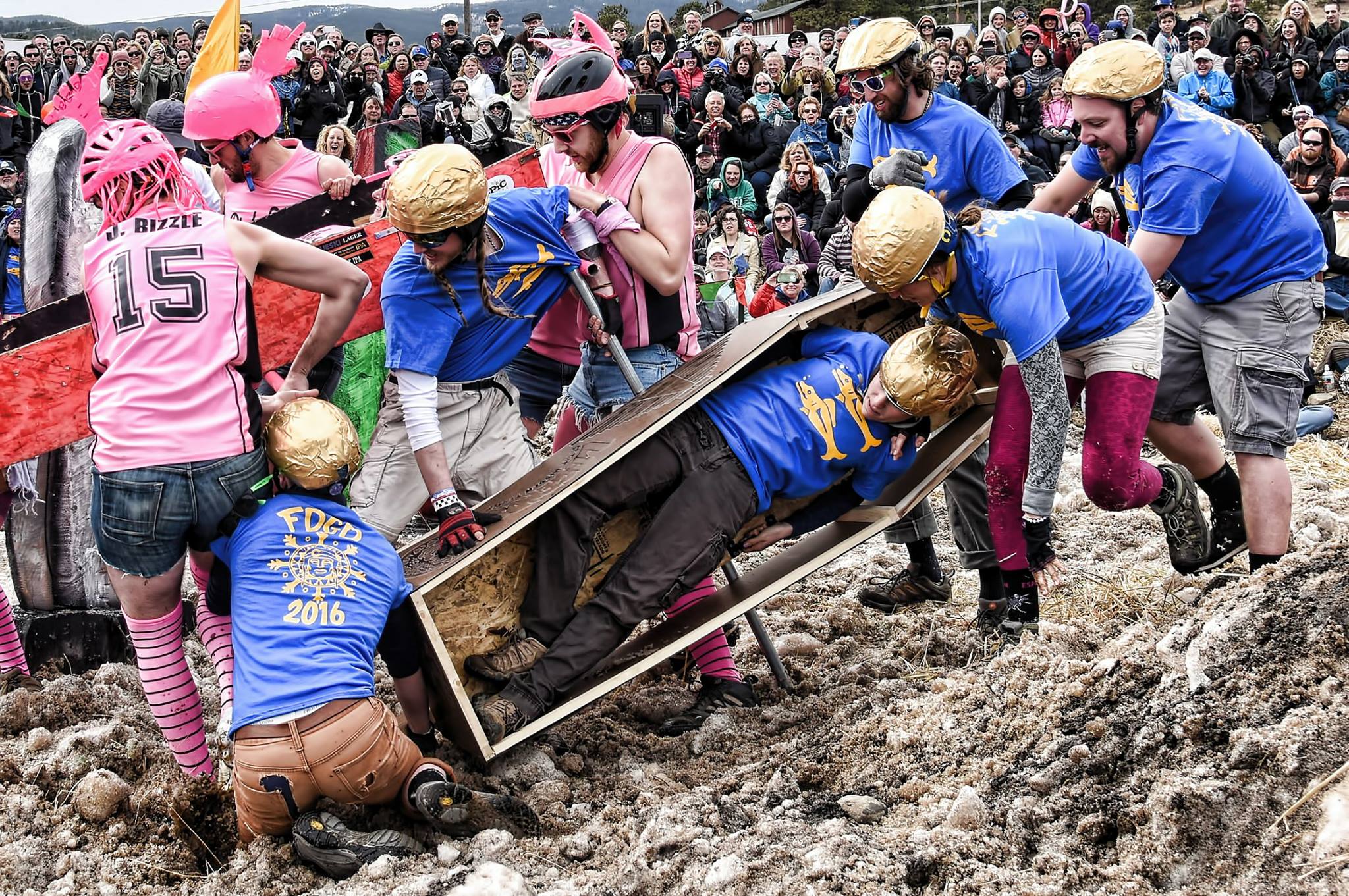 The number one winter activity that draws tremendous crowds to Nederland every March is Frozen Dead Guy Days. Famously known as one of the most creative and quirky festivals in the United States, this 3-day "frosty fiesta" features live music, heated tents full of local, craft brews, craft food vendors serving cuisine from vegan to BBQ, and outrageous events in which all can participate.
Unusual events at Frozen Dead Guy Days include; coffin racing, icy turkey bowling, costumed polar plunging, frozen t-shirt contests, and human foosball. The festival is wild and crazy and everyone is out to make a spectacle of themselves all for the sake of good-hearted, Colorado fun.
Who exactly is the frozen dead guy? This joyous and funky, hometown festival pays honor to Bredo Morstoel. Known as the "grandpa" of Nederland, Bredo is frozen in a perpetual state of "cryonic suspension," awaiting a cure for his heart disease that killed him over 25 years ago. Bredo is housed in dry ice in a Tuff Shed building above Nederland.
Ski Eldora Mountain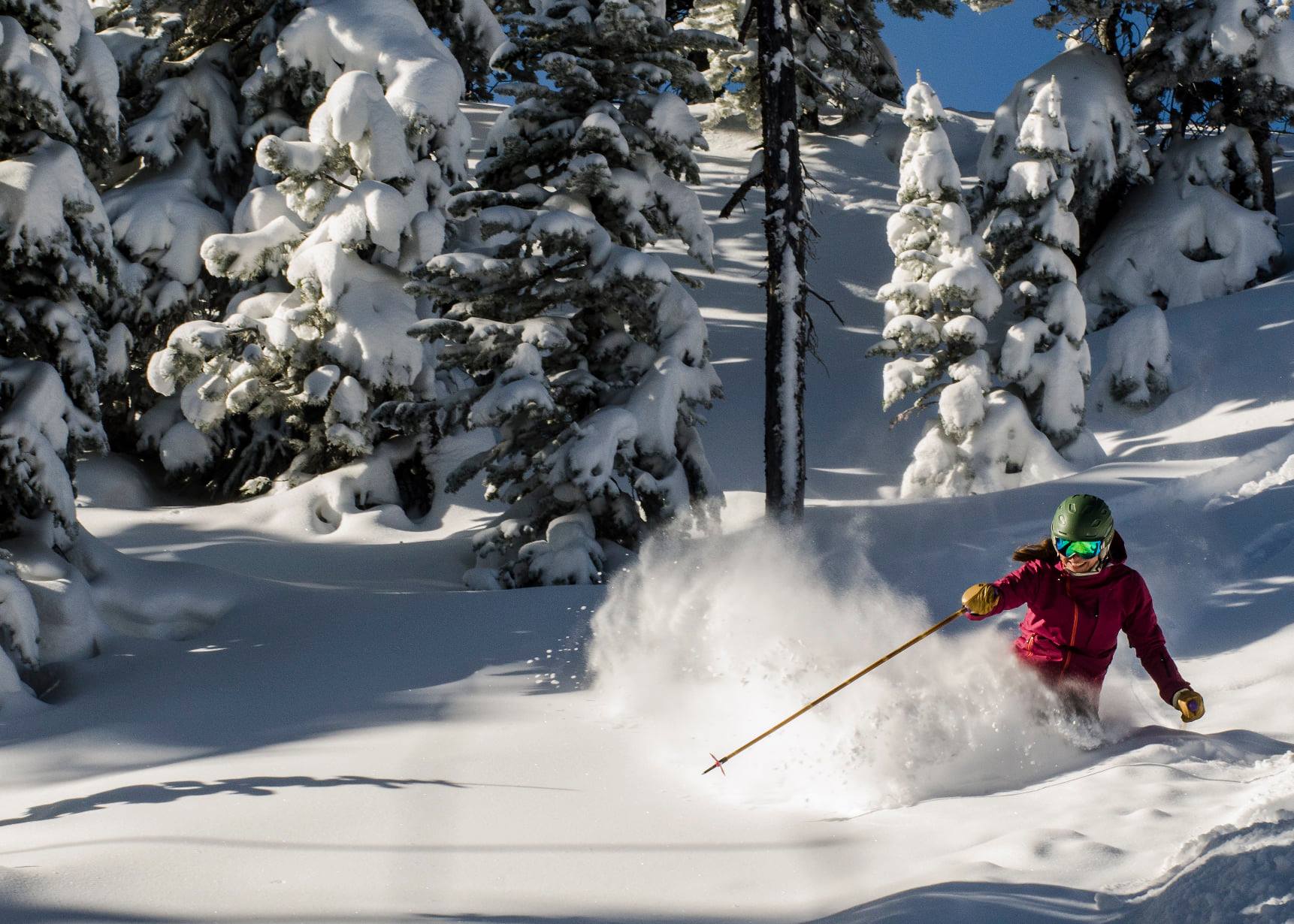 Skiing at Eldora is a local favorite with its convenient access, lesser fees, and fun runs. Located about 20 miles west of Boulder and 50 miles from Denver, Eldora is one of the few ski mountains east of the continental divide. With a summit of 10,600 feet, it slopes down Bryan Mountain approximately 1,600 feet before resting at the main base of 9,200 feet.
Eldora caters mostly to day-skiers and snowboarders. Overnight accommodations can be found in Nederland or Boulder, as Eldora Mountain is less of a ski resort and more just about a good day on the mountain.
Enjoy Eldora Nordic Center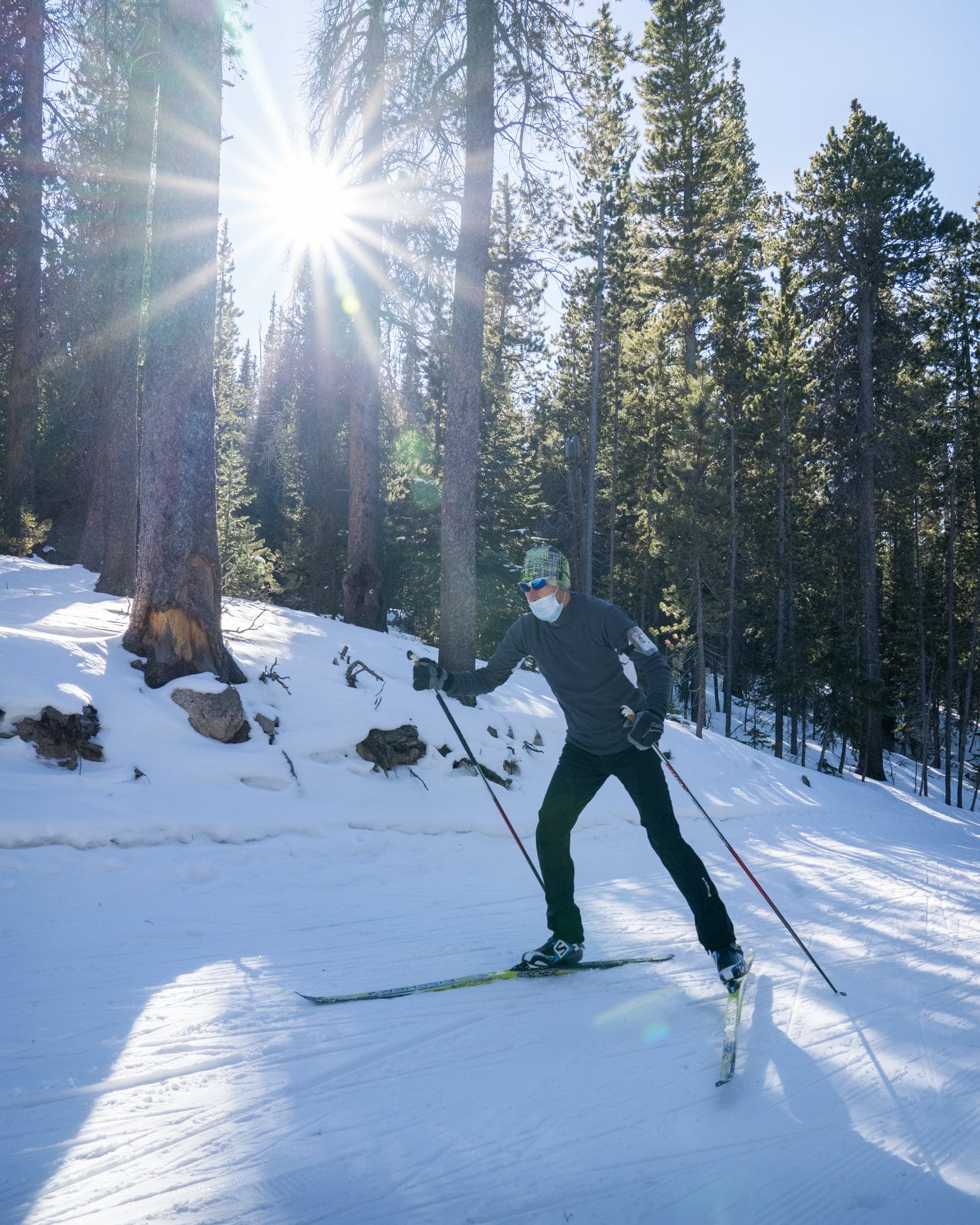 The popular Eldora Nordic Center is just feet away from Eldora's alpine ski resort. To spend a day at "Nordic" can be a quieter and more calm option, but you will also work up a good sweat.
The Nordic Center trails are perfect for cross-country skiing and snowshoeing. Visitors will find themselves winding through forests and alpine meadows with breathtaking mountain views. Designed and maintained for all skill levels, the Nordic center is fun for the entire family and a great way to get in a little exercise.
Summer activities
Nederland in the summer is an ideal location to spend the day in the great outdoors hiking, biking, backpacking, or camping. Fuel your wanderlust and discover these summer activities in Nederland.
Experience Colorado Camping, Hiking, and Backpacking
Hiking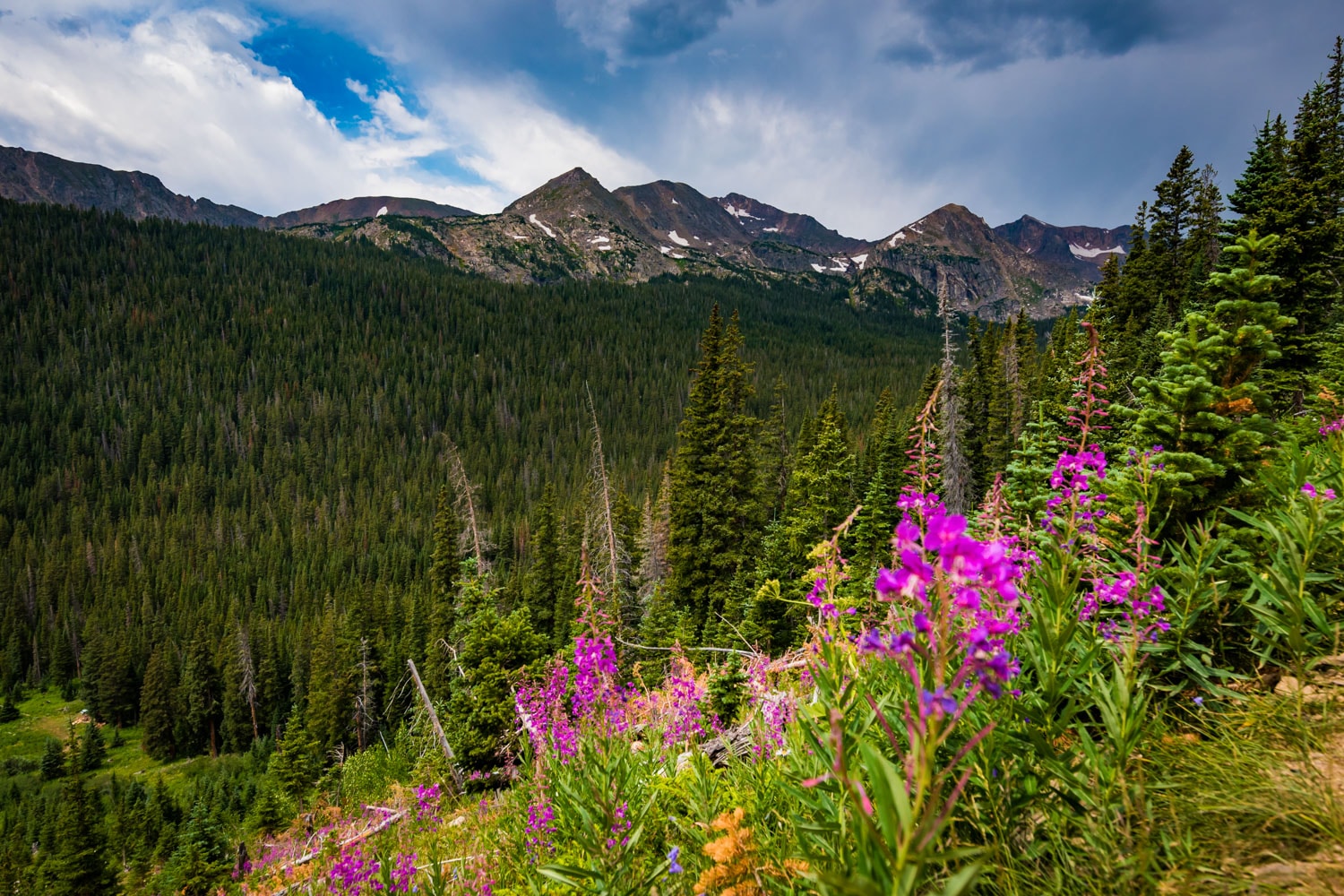 With easy access to the Indian Peaks Wilderness area, Nederland is the perfect jumping-off point for your hiking adventures. For easy, family-friendly trails begin with the Mud Lake Trail network. Or for more moderate hikes, explore the West Magnolia Loop Trail, a 7.2-mile loop trail, or the stunning hike to Diamond Lake via the Fourth of July Trail.
Time it right in the summer to see fields of wildflowers that take over the mountainside.
Backpacking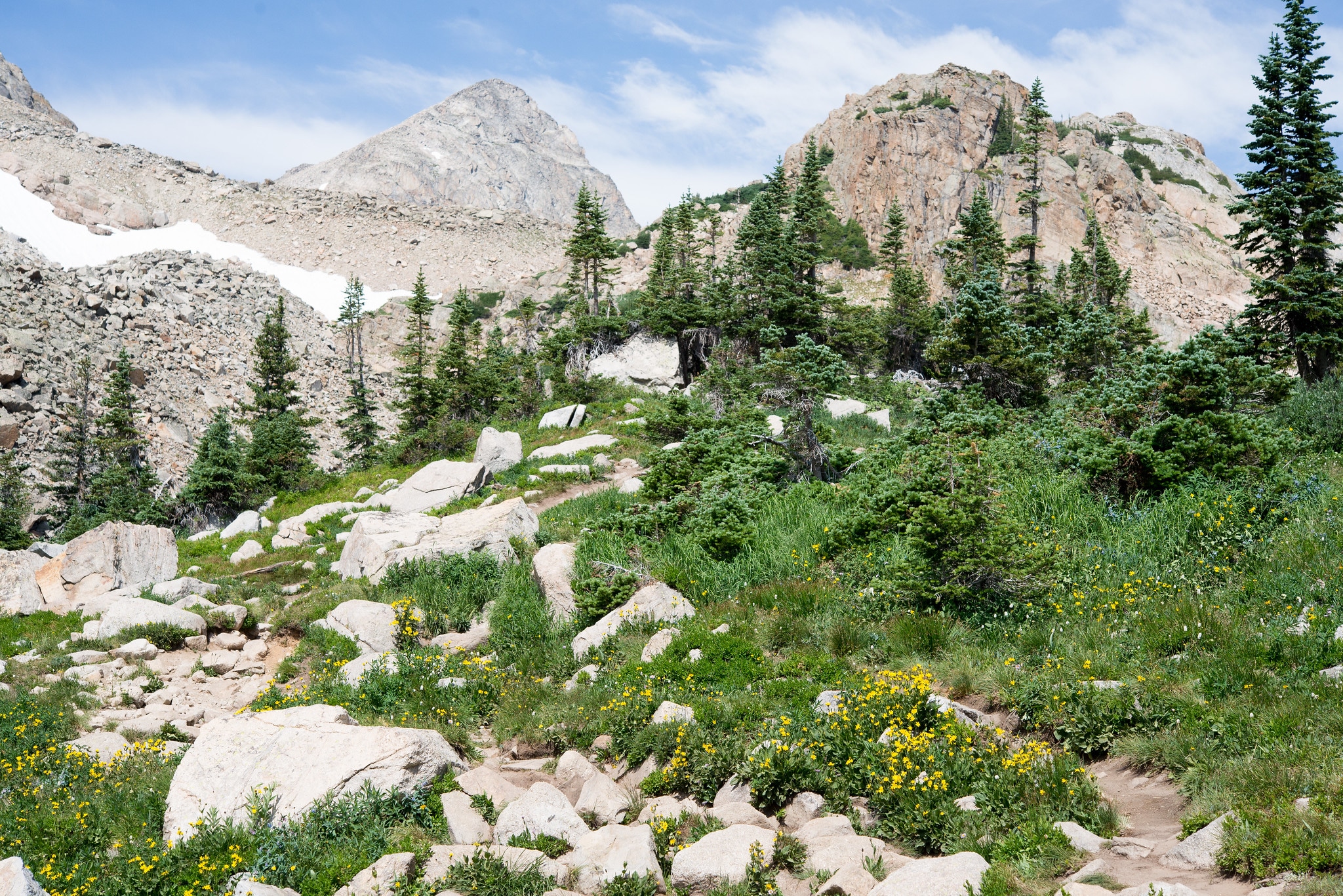 The Indian Peaks Wilderness offers a variety of backpacking options from moderate two-day trips to epic week-long trips. Adventurers can cross the Continental Divide, traverse iconic mountain passes, and enjoy scenic vistas, all of which make backpacking in the Indian Peaks Wilderness one of the top things to do in Nederland. A permit is required via the U.S. Forest Service Boulder Ranger District.
Camping
Camping near Nederland offers a mix of designated campgrounds and free dispersed camping sites. Magnolia Road, or West Mag as locals call it, is a popular dispersed camping area. First-come, first-served campsites are located all throughout the area along Highway 123, east of the trailhead.
Another fun free camping option is found near the historic Moffat Tunnel. Heading south from Nederland on Hwy 119, the Moffat Tunnel trailhead, also known as East Portal Trailhead, is perfect for summer hiking and 4×4 driving along the trails.
If you are looking for designated campgrounds, find your spot at the Kelly Dahl Campground, found along the Peak to Peak Highway or the Rainbow Lakes Campground, perfect for anglers with its access to nearby ponds and streams.
Visit Caribou Ghost Town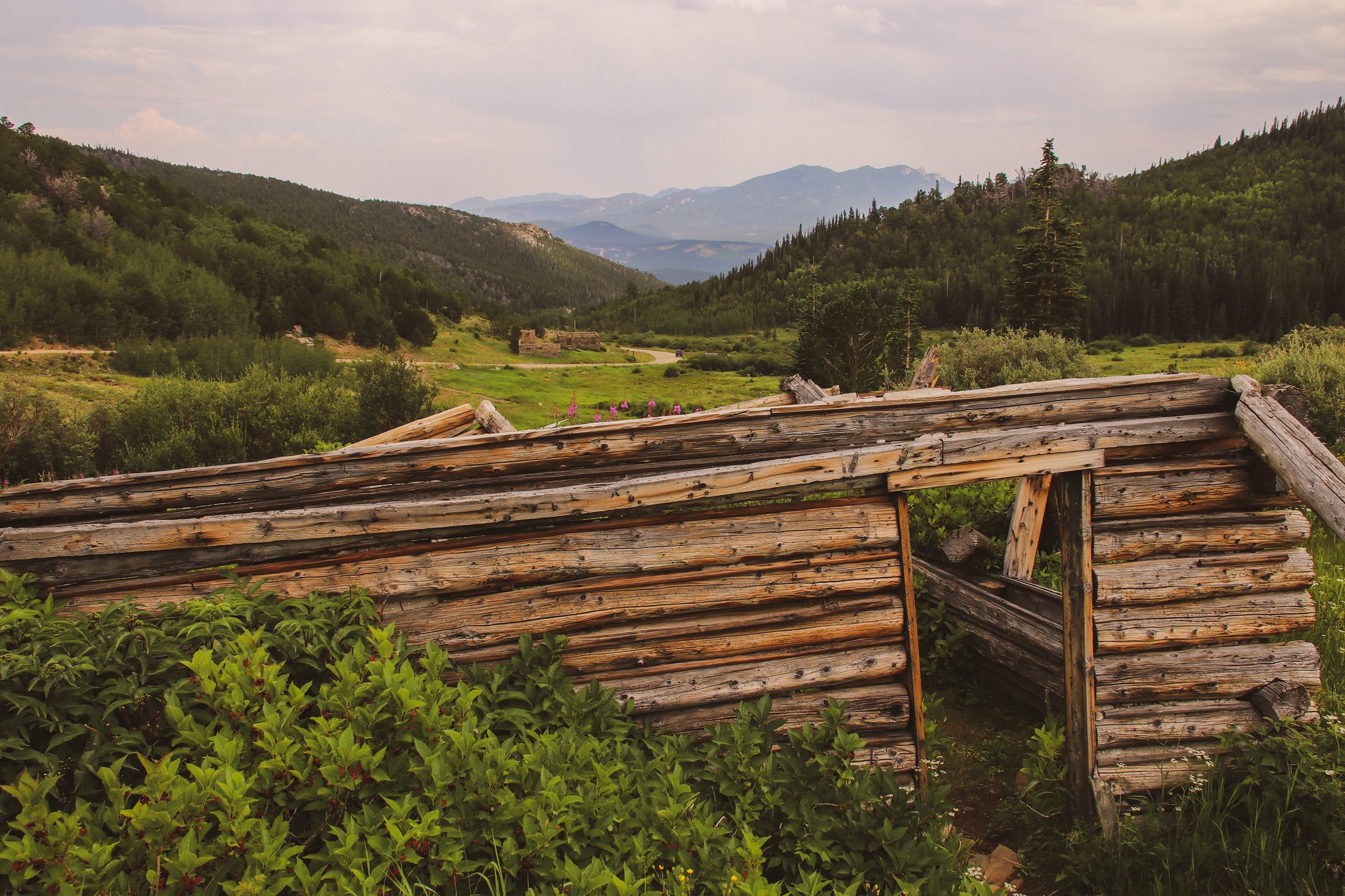 Once a silver mining town in the late 1800s, Caribou was once a vibrant little community of about 3,000 workers. At its peak, there were three saloons, one brewery, a church, and even a local, town newspaper. Today, only remnants of Caribou remain.
Visitors are welcome to drive right up to the site and explore the final remaining wooden cabin and stone ruins. These only remaining structures are all that's left that prove life once did exist over a century ago.
Play at Chipeta Park
Chipeta Park is a local community park located in the heart of Nederland. It is perfect for families with playgrounds and picnic areas. There is a lovely pathway to enjoy a 20 minute, family walk from town all the way to Barker Reservoir. Bring all your fishing gear. Kids can fish in the regularly stocked pond after playing on the park's well-appointed playground.
Visit Nederland Mining Museum
Located in the center of town, the Nederland Mining Museum is free to all visitors. You will be taken back in time, viewing various "tools of the trade," mining trams, ore carts, engines, historic photographs, and rare mining claim maps. Activities abound for all ages. This is a perfect stop to learn a bit about Nederland's history and heritage before you set out on an adventure into the great outdoors.
For such a small little mountain community, Nederland packs in plenty of opportunities for adventure. Visitors will have no trouble filling their days with these things to do in Nederland!