Located in Southwest Colorado, Durango is one of the largest mountain towns in the state with a lot of things to do and see. Home to historic railroads, mountain landscapes, hot springs, ski resorts, and unique history, there are plenty of things to do in Durango.
Plus, with its moderate elevation at 6,500 feet, the weather here is milder than most mountain towns in Colorado. Making it easy to explore in Durango, no matter the time of year!
Year-round
No matter what time of year, Durango is open for whatever adventure you seek. From scenic drives and strolls through downtown to train rides and hot springs, there is no shortage of year-round activities in Durango.
Drive the San Juan Skyway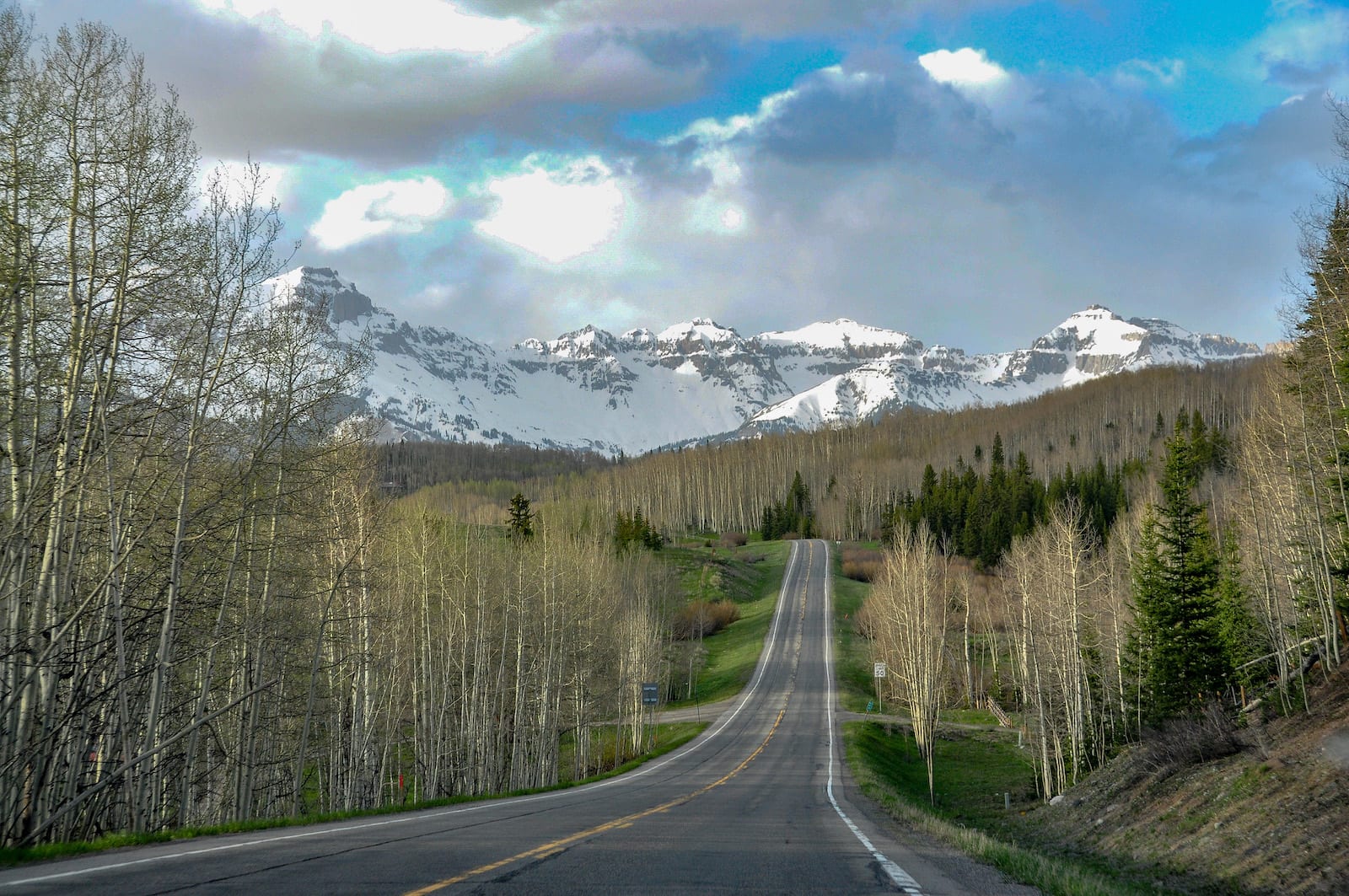 The San Juan Skyway is a beautiful, 233-mile loop that spans most of the San Juan mountains throughout southwestern Colorado. Taking approximately seven hours to drive the full loop, this is a grand adventure that can easily be extended by stopping at any number of stunning and historical spots along the way.
For those visitors hoping to experience just part of the San Juan Skyway, consider traveling from Durango to Ouray through Silverton. The section from Silverton to Ouray is known as the Million Dollar Highway, thanks to its beautiful views, high cost of construction, and its reputation as one of the scariest drives in Colorado due to a lack of guardrails and many steep drops. Nevertheless, this is a beautiful section of highway, and the views from the top of Red Mountain Pass at 11,075 feet make the harrowing drive worth it.
Stroll through the Historic District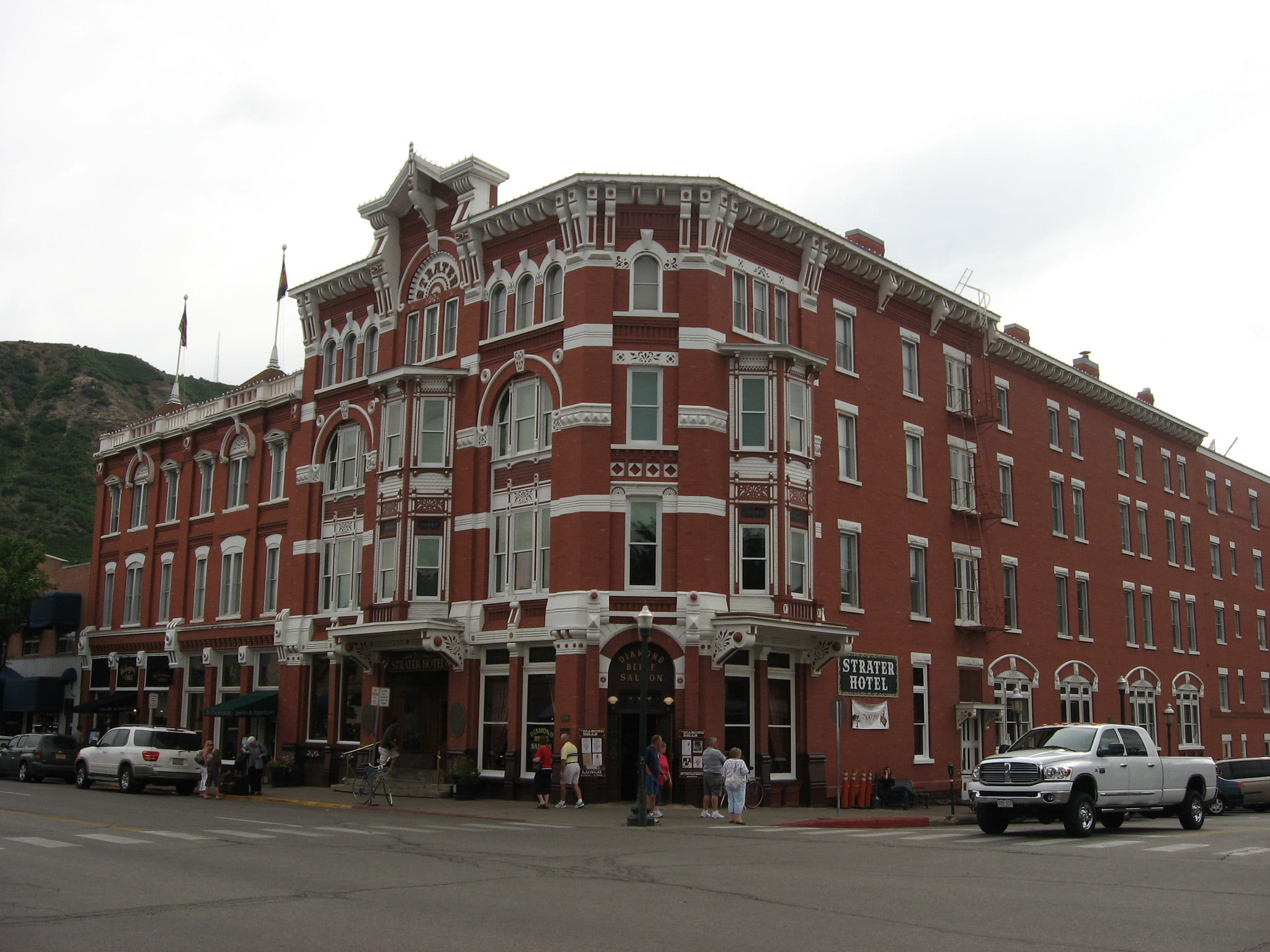 No visit to Durango is complete without a walk through the town's famous historic district, home to 86 historic buildings. Featuring shops, restaurants, galleries, and museums, it's impossible to be bored while in downtown Durango. A great way to spice up a trip to the historic downtown is to visit some of the area's boutique hotels.
Another option to spend time in downtown Durango is visiting a local brewery. For example, Steamworks Brewing Company is a fun, local brewery offering a full food menu aside from their sizeable local beer list including nachos, sandwiches, burgers, and pizza. Also, Steamworks features fifteen house-made beers, so visitors should be sure to try a few during their visit.
Ride the Durango-Silverton train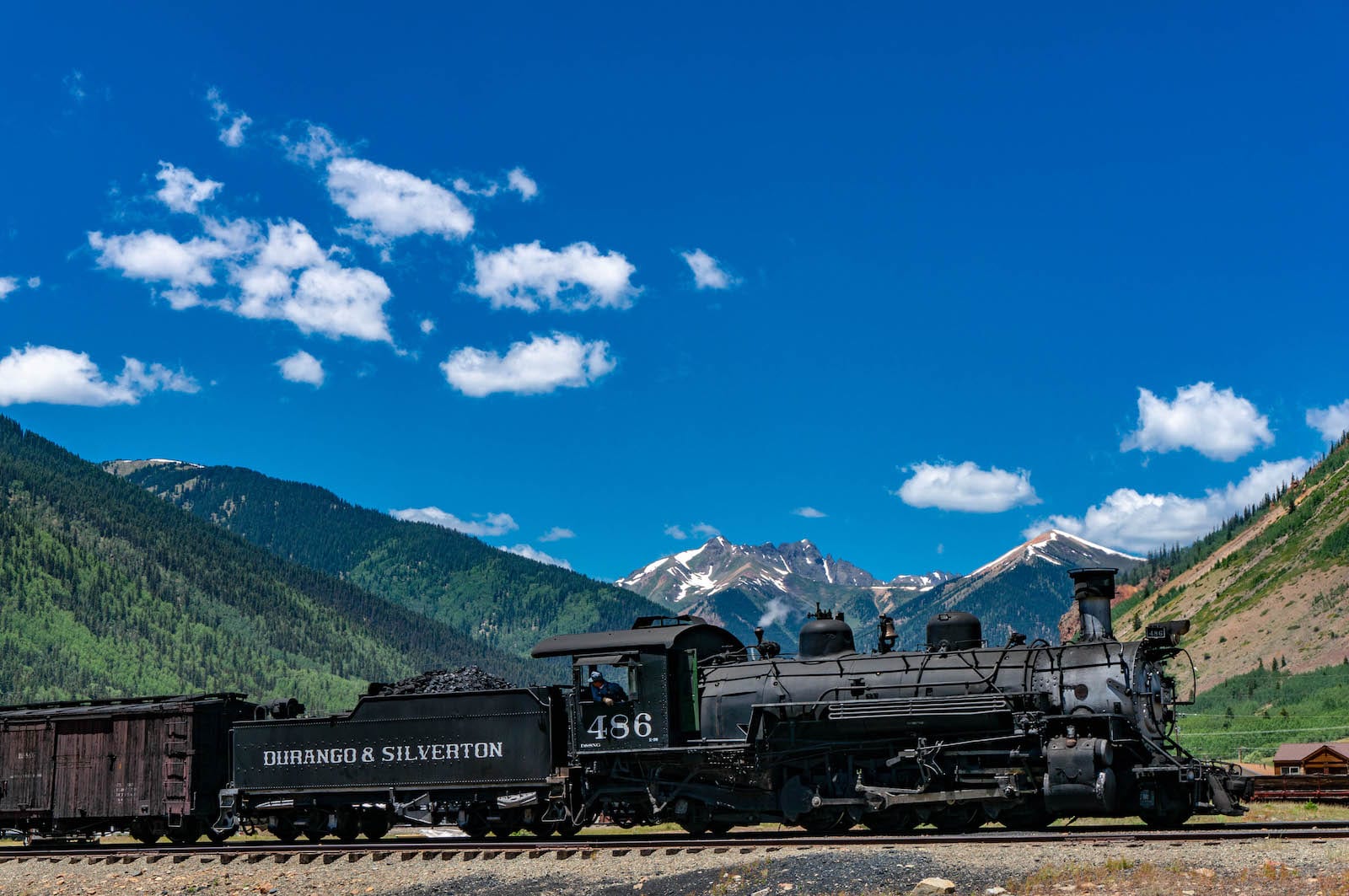 Offering trips year-round, a ride on the Durango & Silverton narrow-gauge train is one of the best and most unique ways to see the beautiful San Juan Mountains. With a number of train classes ranging from luxury to budget-friendly, all manners of visitors will find a seat to suit their budgets. The Presidential Class features a private outdoor area and unlimited drinks, while the Standard Class is more comparable to an airline's coach seating.
Consider booking one of the railroad's various packages to enhance the experience. For example, hotel packages include train rides and a stay at the famous Grand Imperial Hotel in downtown Silverton. While the various adventure passes add a bit of adrenaline to the train ride with ziplining, snowmobiling, and horseback riding available.
Durango & Silverton Narrow Gauge Railroad Museum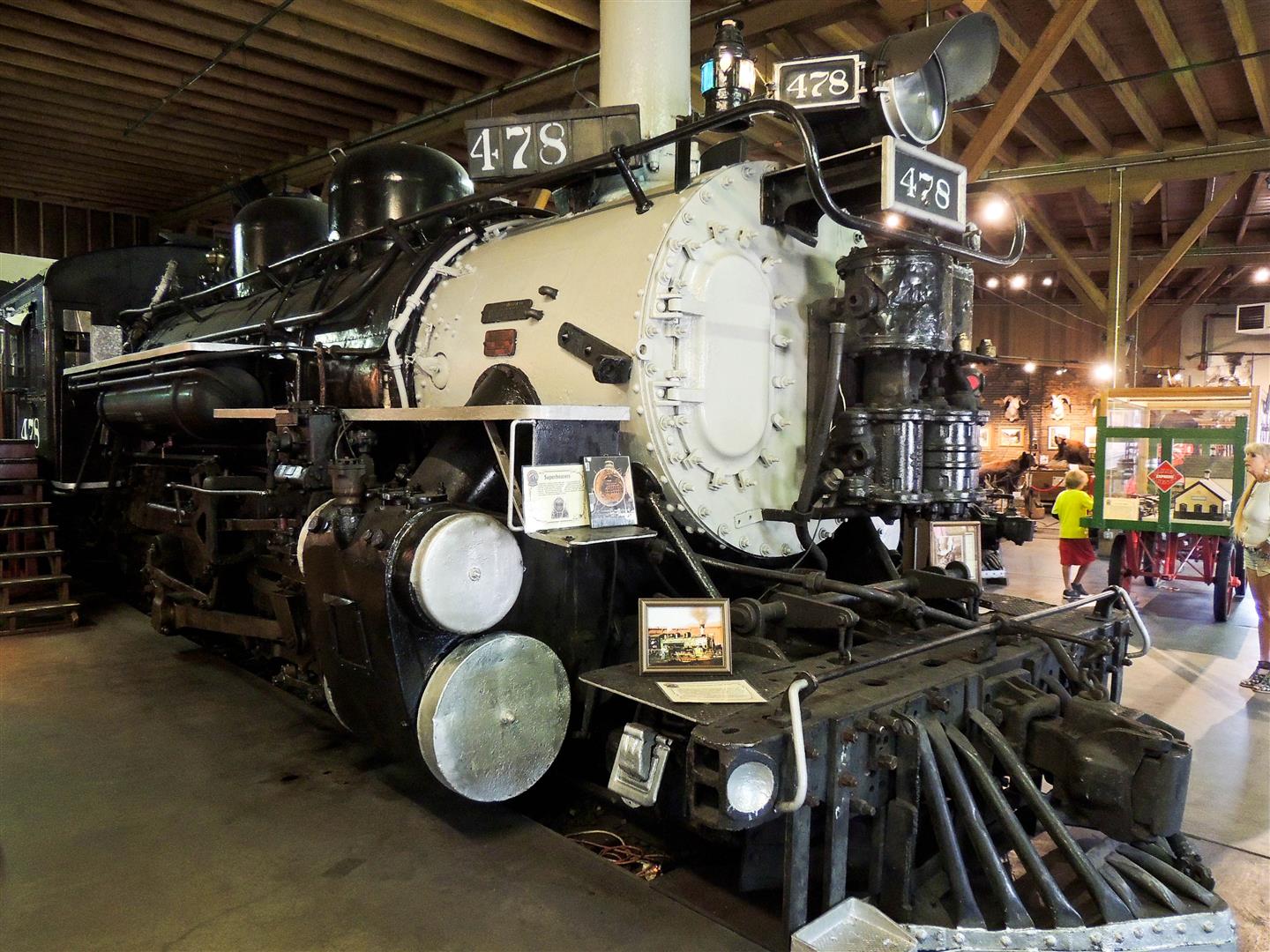 Besides the famous train, the Durango & Silverton Narrow Gauge Railroad also offers a free museum located in Durango. Open to the public year-round, this is a great stop for railroad enthusiasts hoping to learn more about the interesting history of the Durango-Silverton line.
Even including steam engines and various railroad cars, the museum is a fantastic way to get a sense of the rich railroad history of Colorado. Children are sure to love the eight hundred square foot model railroad display showcasing the Denver & Rio Grande Western Railroad.
Durango Hot Springs Resort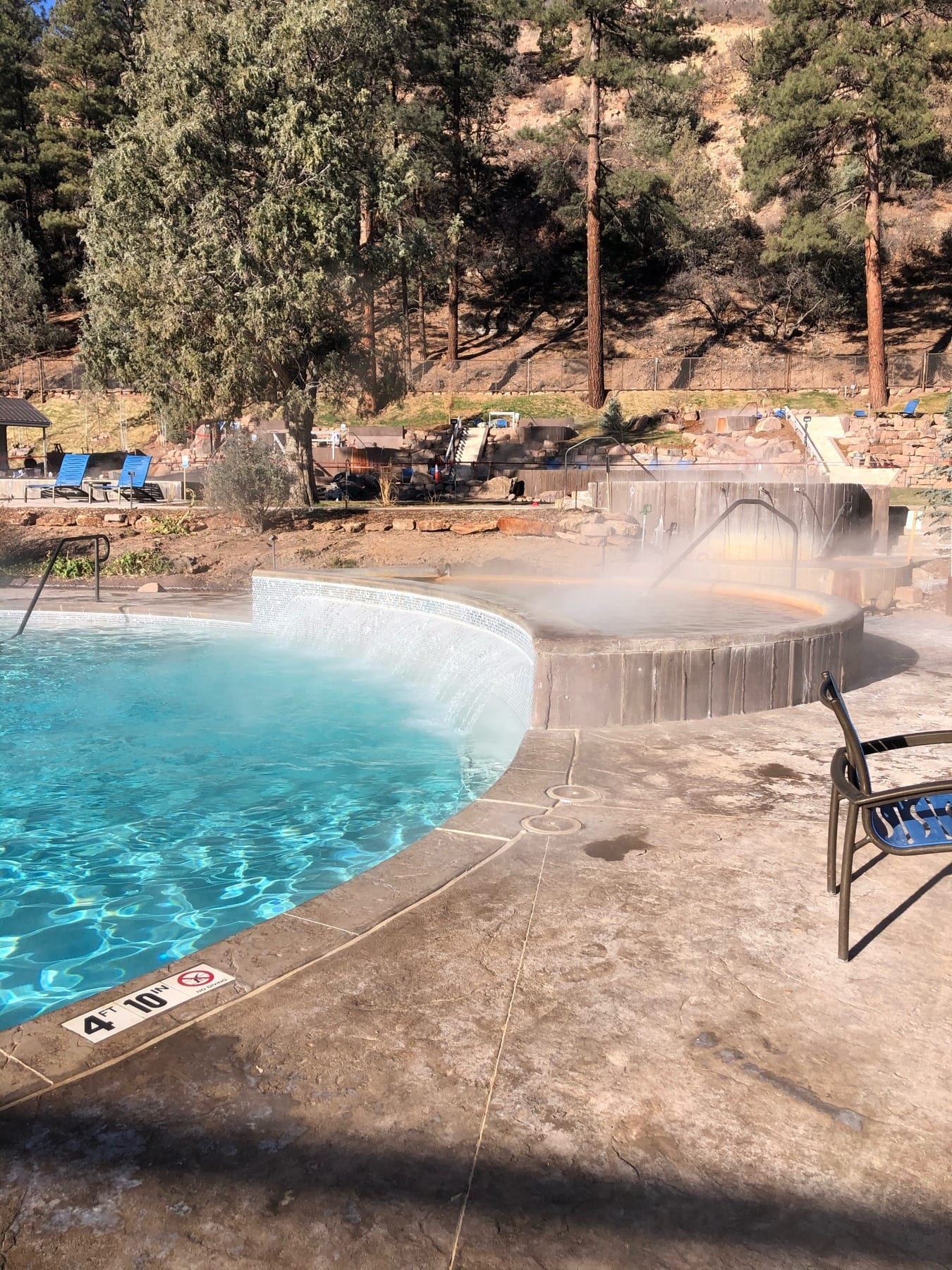 Located just eight miles north of downtown Durango, the Durango Hot Spring Resort is one of the best hot spring resorts in Colorado. With 26 unique hot spring pools and tubs, a visit to the resort is sure to be memorable and relaxing. Open daily, visitors to Durango should be sure to add this hot spot to their travel itinerary.
Aside from the abundance of pools and soaking tubs filled with geothermally heated mineral water, Durango Hot Springs Resort also offers a full-service massage program. With ten different massages to choose from including deep tissue and Swedish massages, visitors are sure to find the perfectly relaxing massage that suits their needs.
Mesa Verde National Park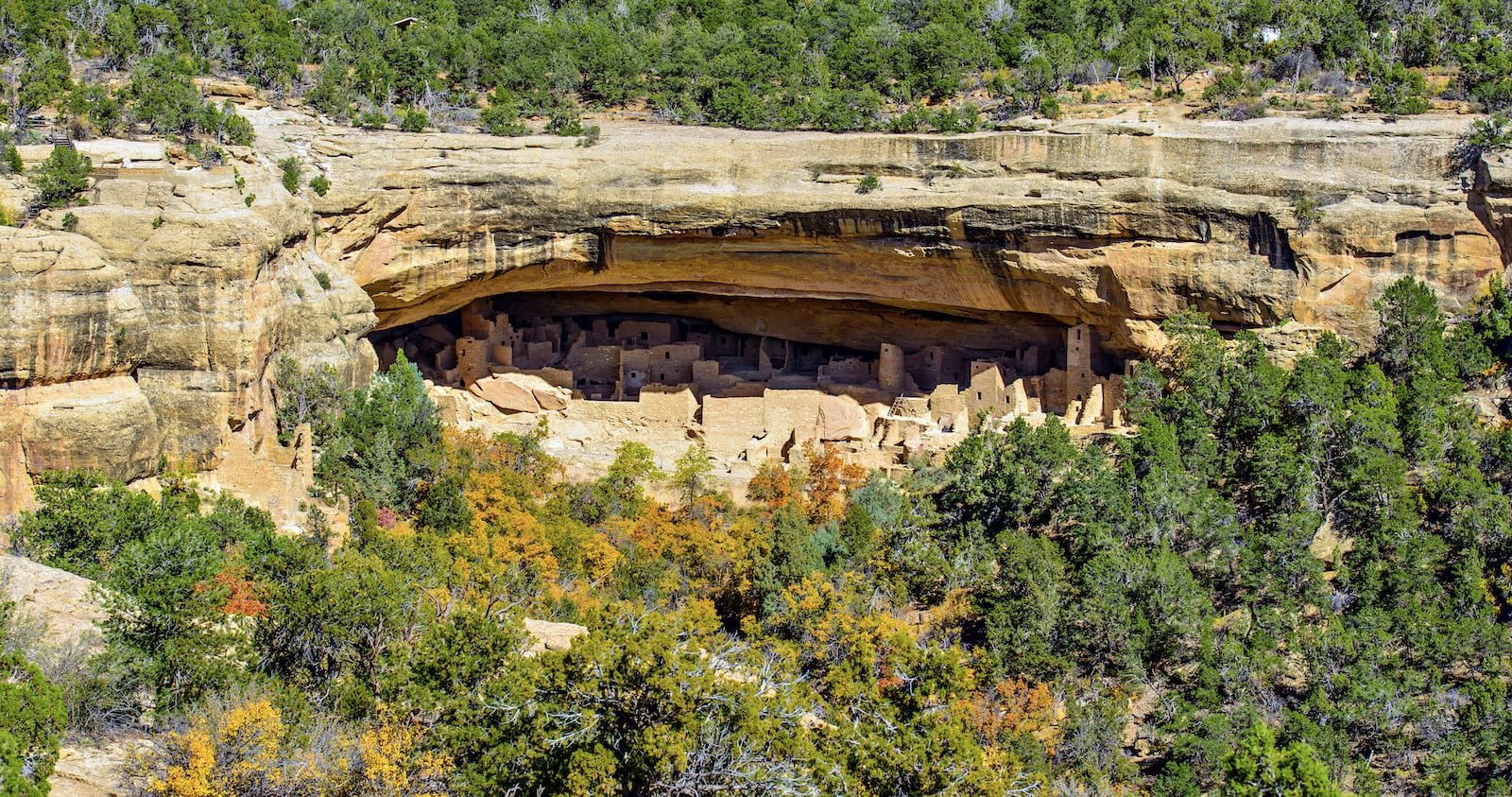 Famous for its ancient cliff dwellings, Mesa Verde National Park is located around 35 miles from Durango. With six hundred cliff dwellings built approximately 1,400 years ago, Mesa Verde National Park is the best place to learn about America's rich Native American history while experiencing beautiful views of southwestern Colorado.
Visitors should be sure to visit the Mesa Top Loop Road, a six-mile drive with trails scattered intermittently leading to twelve archaeological sites including cliff dwellings. Another fun option is Cliff Palace Loop Road. And just as the name suggests, this route offers fantastic views of the famous Cliff Palace, which is one of the largest cliff dwellings in the park. Additionally, there are a number of hikes in the park, like the Spruce Canyon Trail, a popular route for viewing the region's wildlife.
Sky Ute Casino in Ignacio

Sky Ute Casino is a large, full-service casino located in Ignacio, a small town southeast of Durango. Offering sportsbook gambling, slots, table games, and even BINGO, Sky Ute Casino features a wide variety of games that is sure to please all visitors. Additionally, children will enjoy the bowling, arcade, mini-golf, pool, and playground on site.
With rooms, suites, and even space for RV parking, Sky Ute Casino features accommodations that will suit all visitors. There are also four restaurants on-site, ranging from an authentic steakhouse called Seven Rivers to the quick-service Shining Mountain restaurant, which offers pizza, nachos, and other fast foods.
Conundrum Escape Rooms Durango
Perfect for those rainy days or family-fun nights, Conundrum Escape Room is one of the best ways to spend a day or night in Durango. Visitors can book a private escape room, or multiple groups can play together in rooms that fit six to eight people. With themed escape rooms that change intermittently to keep the challenges fresh, Conundrum Escape Rooms is a great intellectual challenge that is fun for the whole family.
Summer activities
From hiking and mountain biking to adventures that swing you high and take you low, there are numerous summer activities in Durango for all to enjoy!
Hiking in Durango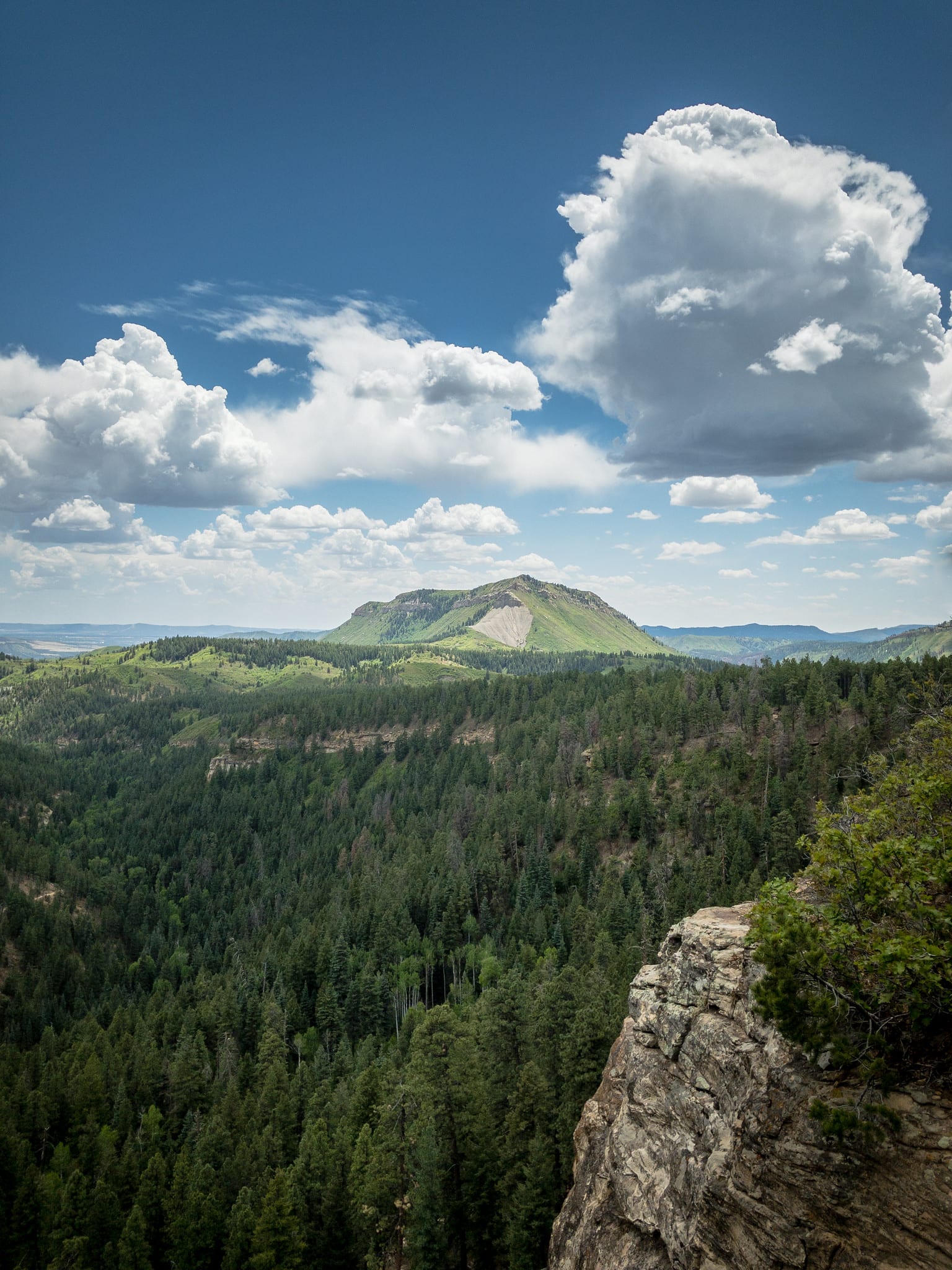 With a town as close to the mountains as Durango, it's no surprise that good hiking abounds nearby. From short day-hikes outside the city-limits to long, multi-day excursions throughout the area's National Forest and Wilderness areas, all visitors are sure to find a great trail to suit all abilities and preferences.
One of the most popular of the nearby trails is the Animas Mountain Trail, a six-mile loop trail that starts and ends in Durango. With an elevation gain of 1,519 feet, this is a moderately easy trail, and the views afforded from the top of Animas City Mountain are well worth the six-mile hike.
For a more adventurous trip, consider hiking part of the famous Colorado Trail. A section of the 486-mile long Colorado Trail is in Durango, hiking a small section of the trail is easy. For example, hiking to Gudy's rest, which is a nine-mile round trip hike with 1,300 feet of elevation gain, is a great way to get a sense of the Colorado Trail while staying close to Durango.
Take the train to Chicago Basin
One of the most popular summer hikes near Durango is the trip to Chicago Basin. This remote alpine haven is home to three of Colorado's 14ers and an abundance of alpine lakes and wildflowers. Popular with hikers and backpackers, this destination is reached by either hiking the seven miles to the trailhead via Purgatory Trail, or take the train to the trailhead.
Ziplining in the San Juan Mountains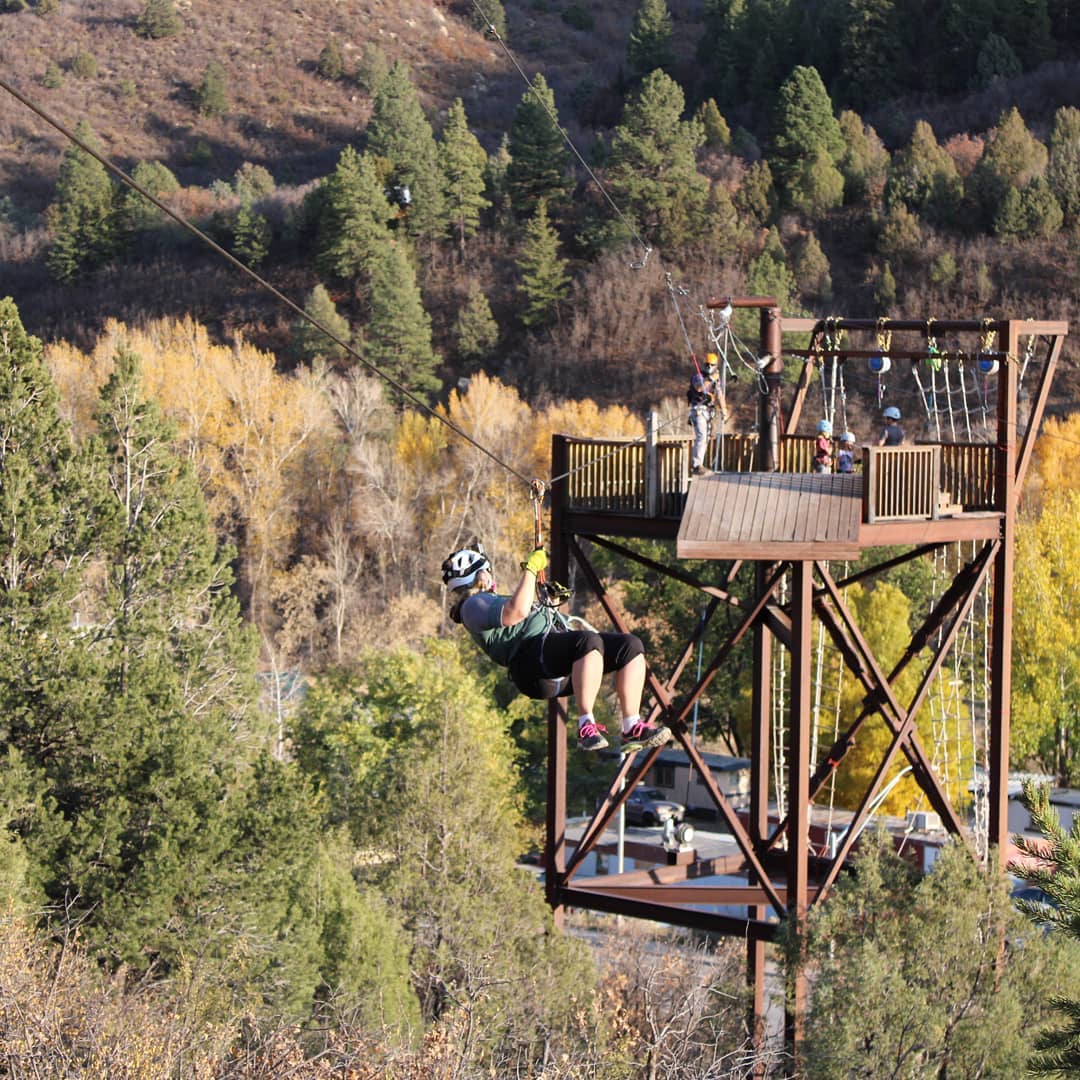 Ziplining near Durango in the stunning San Juan mountains is a family-friendly way to see beautiful views while trying something new and adventurous. Durango Adventures, located just outside of downtown Durango, offers zipline tours of the nearby area. Glide above the trees with the mountains at your back with two zipline package options, one with six lines and one with 12 lines.
Only accessible by the famous Durango-Silverton train line, Soaring Colorado's Soaring Zipline Tour is the longest zipline tour in the United States. Soar through the air, surrounded by the San Juan National Forest on all sides, for the trill of a lifetime. This package offers 27 ziplines across five and a half hours, and it includes a four-course lunch on a platform suspended above the trees. For those hoping to combine a trip on the Durango-Silverton line with fantastic ziplining, look no further than Soaring Colorado.
Whitewater Rafting down the Animas River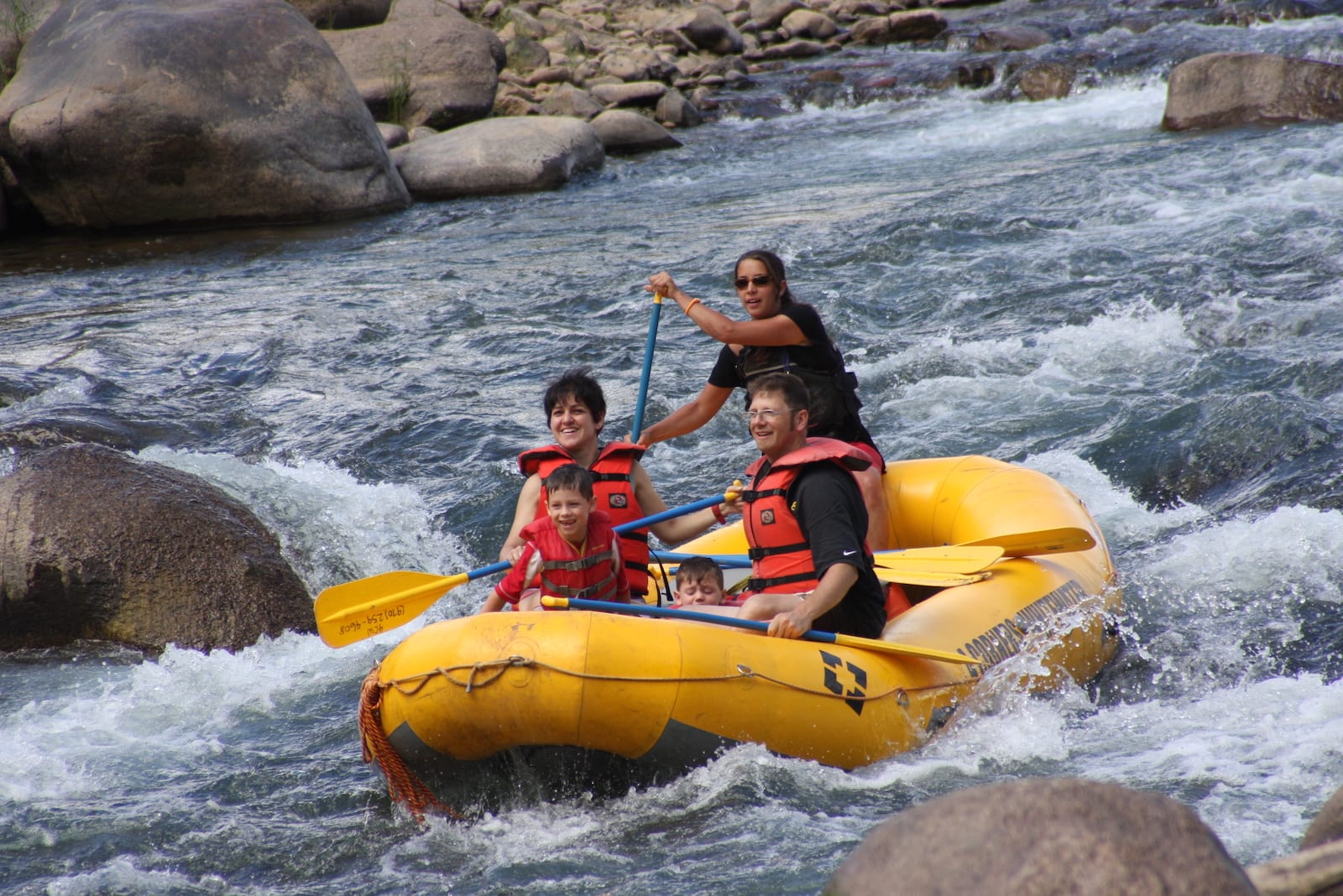 With rapids ranging from easy Class I up to intense, harrowing Class V, visitors of all skill levels are sure to enjoy rafting on the scenic Animas River. Mild to Wild, a company offering rafting tours out of Durango, offers both single and multi-day trips on the Upper and Lower Animas. Beginner rafters should consider the Lower Animas River, where rapid levels stay lower while still providing an enjoyable experience.
Intermediate and advanced rafters should be sure to book an adventure on the Upper Animas, where Class IV and V rapids are not uncommon. Arguably considered the most difficult commercially run section of river in the United States, the Upper Animas River is perfect for adventurous visitors hoping for some adrenaline-pumping rapids.
Roller Skating at Chapman Hill
During the summer months, the Chapman Hill ice skating rink turns into a great spot for roller skating. An enjoyable way to spend an afternoon for visitors traveling with children, Chapman Hill offers rollerskate and rollerblade rentals for a low cost. Additionally, children three and under are free to use. Reservations are not required, but they are recommended to ensure a spot on the rink.
Vallecito Lake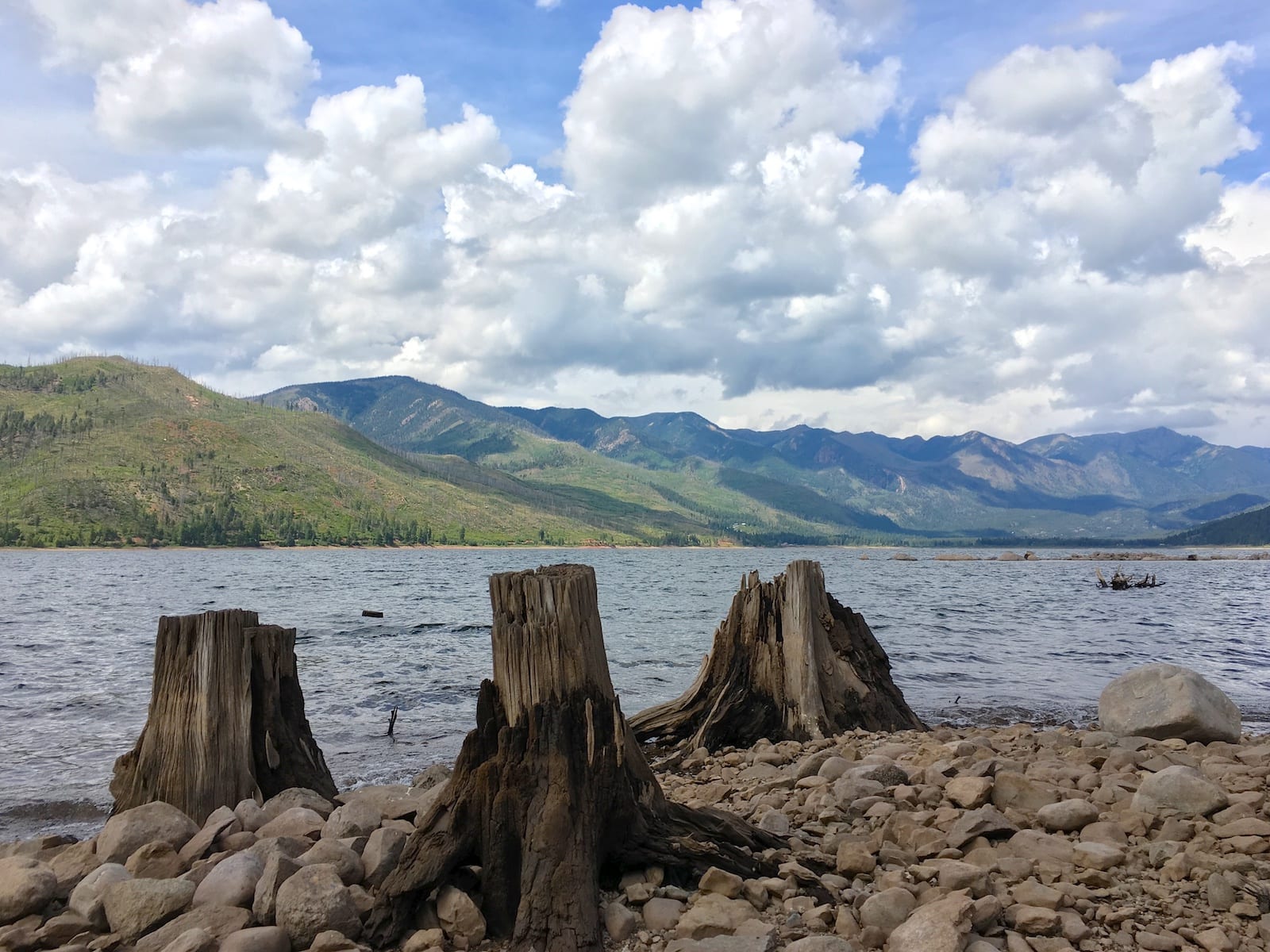 Located just eighteen miles from Durango, Vallecito Lake is one of the largest bodies of water in Colorado. There is a range of activities available such as, swimming, hiking, camping, or enjoying a picnic with scenic views of the lake and the mountains behind it. Additionally, the Vallecito Marina offers watercraft rentals including boats, kayaks, and stand-up paddleboards, so all types of visitors are sure to find something to do.
For those hoping to spend the night near the lake, there are plenty of options in the surrounding area. A number of companies offer cozy cabin rentals, many of which are located within walking distance to the marina and offer WiFi, plus other amenities. On the other hand, RV and tent camping is a great option to extend a trip to the reservoir at a lower cost.
Lake Nighthorse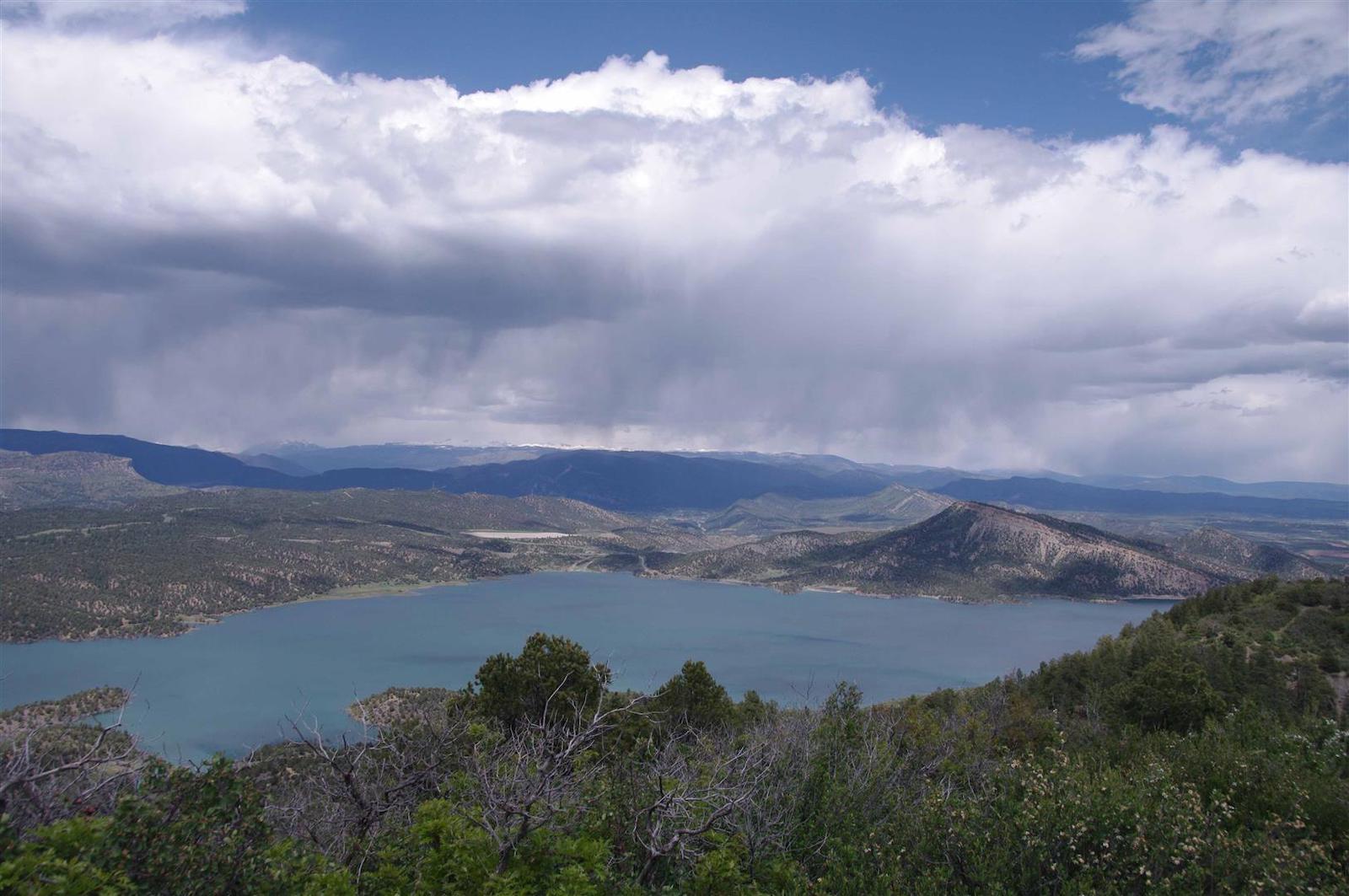 Lake Nighthorse is another scenic lake in the Durango area. Located within the Lake Nighthorse Recreation Area, there is a small fee to enter with discounts available for pedestrians, bikers, and seniors. Similar to Vallecito Lake, kayaks, paddleboards, and canoes are available for rent from local companies. For those hoping to catch some sun and swim, Lake Nighthorse offers a swim beach that is open from 10 am to 6 pm in the summer months.
Fishermen are sure to have a great time at Lake Nighthorse, as rainbow trout, brown trout, and kokanee salmon are stocked in the lake. For a more exciting activity, Colorado Outback Adventures, a local company, offers water sports sessions including wakeboarding, wake surfing, and even water skiing.
Purgatory Resort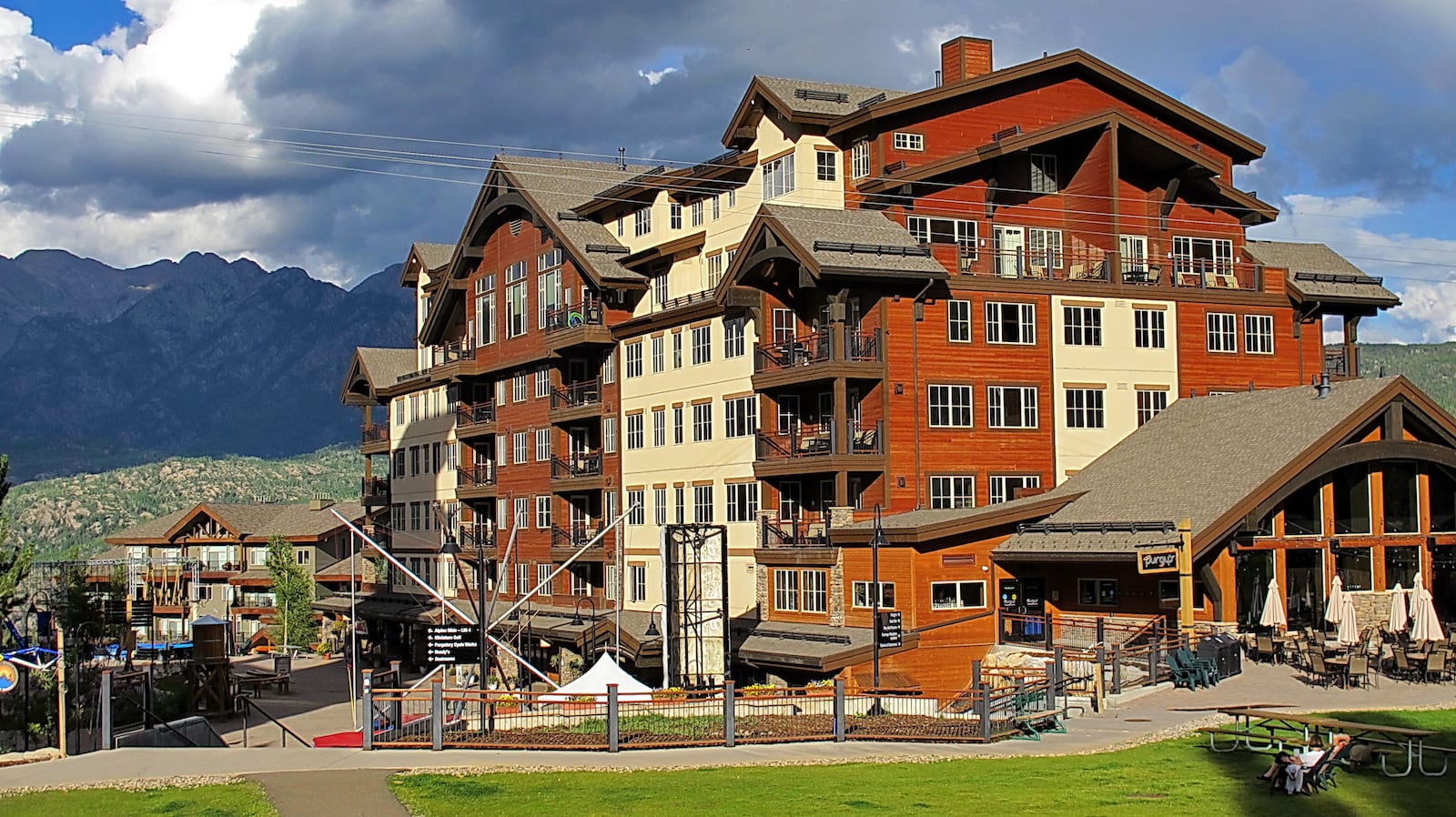 A visit to Purgatory Resort is another great way to spend a summer day in Durango. For those traveling with children, Purgatory Resort offers several activities that are fun for the whole family. For example, the famous Alpine Slide is a dual-track slide where friends and family can race against each other. Another fun option is the Inferno Mountain Coaster, a 4,000-foot long coaster that drops three hundred feet while surrounded by mountain views.
Purgatory Resort's Mountain Bike Park is another fun summer activity in Durango. Several chair lifts will give you access to over 400 miles of mountainous single-track riding, access to the backcountry, and so much more. Mountain bike rentals are available along with lessons for beginners.
Backpack into the Weminuche Wilderness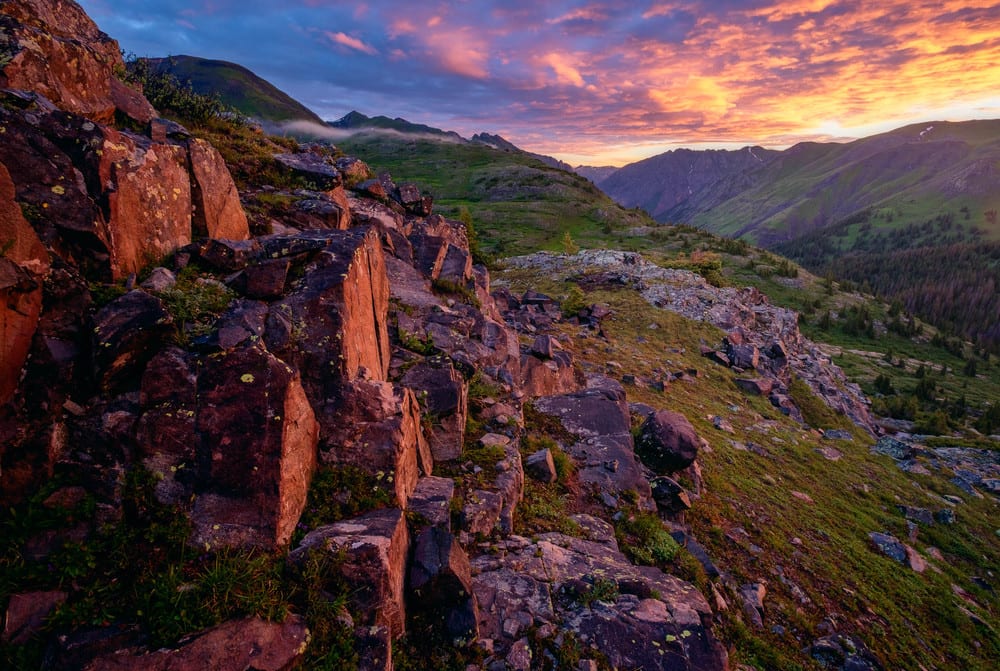 The Weminuche Wilderness is three-quarters the size of Rhode Island, so it's easy to design a multi-day backpacking adventure that suits the needs and abilities of all visitors. With an average elevation of around 10,000 feet and multiple peaks over 14,000 feet, the Weminuche Wilderness is a rugged and unforgiving landscape, so visitors should come prepared.
One option for a multi-day trip is from the Elk Park Train Stop to Needleton. At 36 miles in length, this trip would likely span four or five days for average hikers, and it offers the unique ability to ride the Durango-Silverton train to access the trail. This trip passes a number of high mountain passes including the stunning Columbine Pass and crosses the Continental Divide.
BAR D Chuckwagon Suppers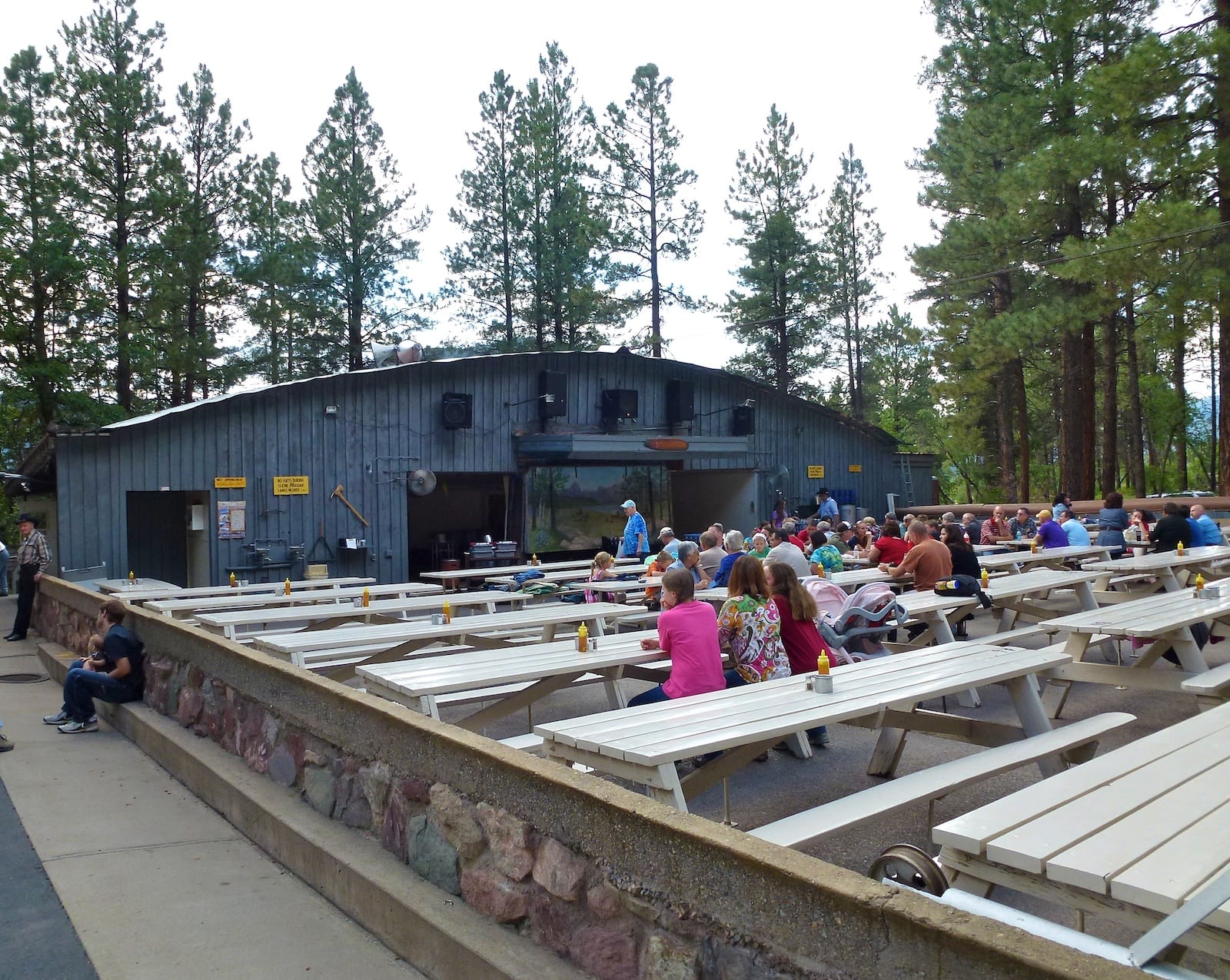 A genuine Colorado experience, BAR D Chuckwagon is a family-friendly supper experience featuring live music and fantastic food. Live music is provided by the Bar D Wranglers, a group of four musicians that perform authentic old west music while mixing in comedy. With instruments ranging from guitars, fiddles, and even an upright bass, the Bar D Wranglers' show is sure to be memorable.
The food is also something to remember. WIth three meat options including chicken, roast beef, and steak and sides including potatoes, beans, biscuits, and applesauce, this is a traditional cowboy meal served on a tin plate. A great way to experience good food and unique music, BAR D Chuckwagon Suppers is a must-see spot in Durango.
Winter activities
No need to stay indoors during the winter season in Durango. With a local ski resort and in-town ice rink, winter activities in Durango capture the hearts of all.
Ski and Snowboard at Purgatory Ski Resort, Hesperus Ski area, Chapman Hill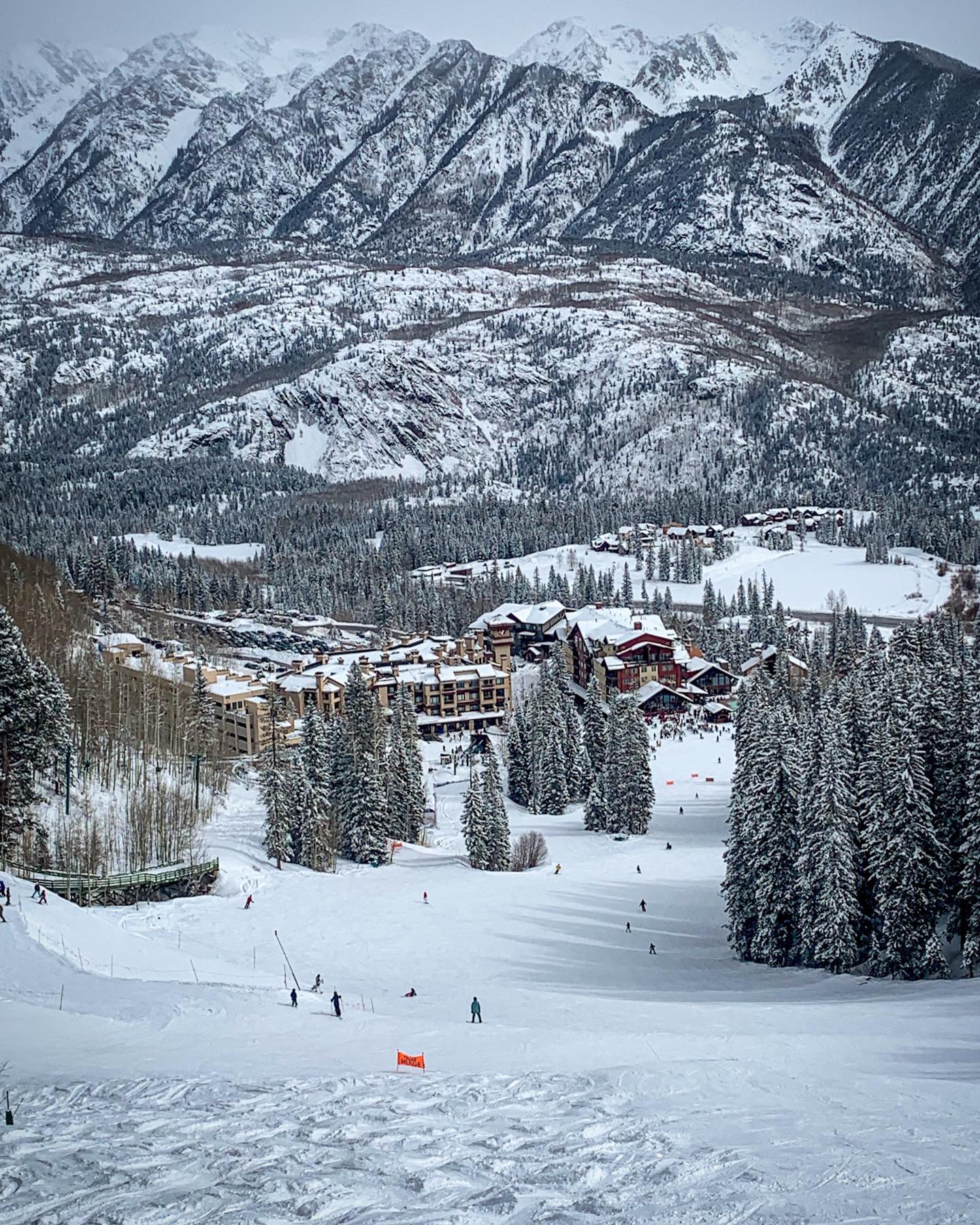 Skiing and snowboarding are some of the best winter sports activities in southwestern Colorado, and there's no shortage of slopes near Durango. The previously mentioned Purgatory Resort, which offers a range of activities during the summer, is also a great skiing spot in the winter. With a variety of trails to choose from, skiers and snowboarders of all skills can easily find a trail to suit their experience levels. Also, Purgatory Resort provides lessons for beginners and equipment rentals.
Hesperus Ski Area is another great local choice for skiing, plus it offers night skiing and a tubing hill. Finally, Chapman Hill is a small, local ski and skate facility located in downtown Durango. There is a sizeable hill available for skiing, and the area also features concession stands and an ice skating rink in the winter.
Ice Skating & Skiing at Chapman Hill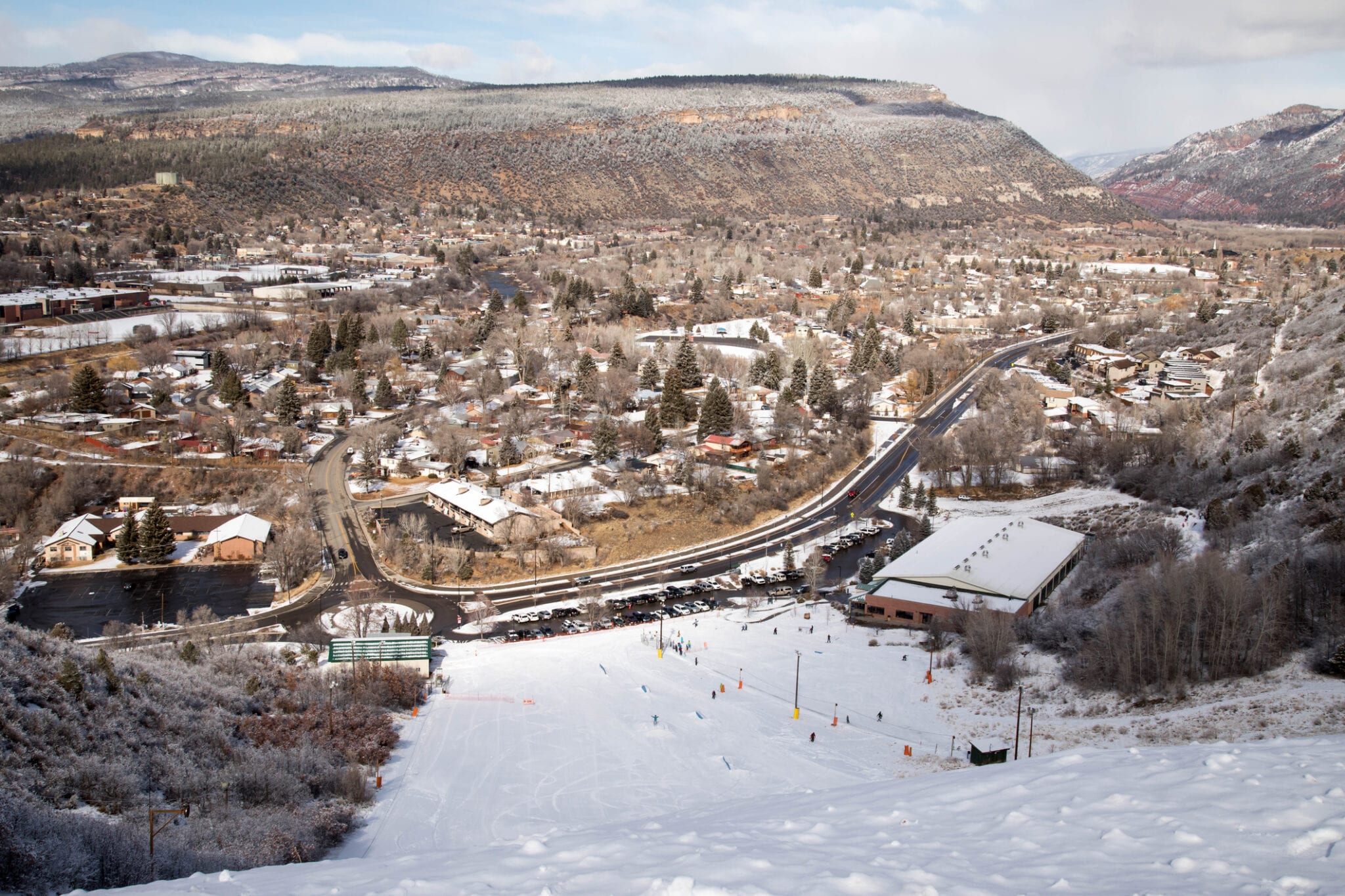 During winter, ice skating or skiing at Chapman Hill are fun activities for the entire family. Reservations for skating are not required, but they are recommended to ensure a spot is available upon arrival. Ice skates are available for rent for a small fee.
Let your adventures run wild with these fun things to do in Durango!