Hiking on The Colorado Trail.
The Colorado Trail is Colorado's foremost trail that is widely recognized by outdoor enthusiasts due to its high elevations, beautiful sceneries and spectacular recreational offerings. With nearly 500 miles of length from Denver to Durango, it may take up to six weeks to complete its entire length.
It's home to six wilderness areas, seven national forests and eight mountain ranges having an average elevation of over 10,000 feet.
Hiking on The Colorado Trail
The trail was designated in 1974. A nonprofit organization called The Colorado Trail Foundation was established in 1987, and has since maintained the classic trail. The foundation also offers guided treks of short distances, which last for about 4 to 5 days, and is not limited to that. They can also carry your gear (through shuttles) and prepare wholesome delicious meals (at camp) for you. Camping gear can be rented, which must be arranged in advance.
The Colorado Trail has a total of 28 segments with lengths varying between 11 to 32 miles, between its Denver and Durango ends. Several entry points can be accessed as an option aside from these ends. A guidebook or map would come handy for trekkers planning to complete all of the segments, or use the alternative entry points.
Coney Summit is the trail's highest point, having an elevation of 13334 feet. Waterton Canyon, on the other hand is its lowest, having an elevation of 5520 feet. Along the way, trekkers can get replenishments upon passing through the towns of Breckenridge, Leadville, Buena Vista, and Silverton.
Camping on Colorado Trail
Camping is permitted in most of its parts, except in Waterton Canyon. Campsites are isolated and appear infrequently. As such, camping out on a previously used location is an accepted practice. Lodging options such as motels and inns are available only in the nearby towns. Huts, though sporadic, are also available along the trail.
Biking & Horseback Riding
Some sections of the Colorado Trail offers great spots for recreational activities. Popular sections for mountain biking are those near Denver and Durango, and segments near Kenosha Pass, Marshall Pass and Buena Vista town. Trekkers with children can let their young ones enjoy the Denver trailhead at Waterton Canyon. Advanced mountain bikers on the other hand can find delight in more challenging segments such as the Molas Pass to Durango.
Though most segments allow biking, it is highly prohibited in each of the six Wilderness Areas. It may take up to 20 days to complete the entire trail with a mountain bike. Horseback riding is another popular activity in the Colorado Trails. Horse access and resting points are available in the Colorado Trail Foundation's official guide book.
Wilderness Areas
The six wilderness areas, namely The Lost Creek, Holy Cross, Collegiate Peaks, Weminuche, Mt. Massive and La Garita are great spots for taking in the scene and appreciating nature. Vehicles of any kind are not allowed in these areas, and only a limited number of people (15 at max) may be permitted in an area at once.
Adventure seekers planning to conquer the Colorado Trail can only do so from late June through early October because of thick snow present in higher elevations during winter.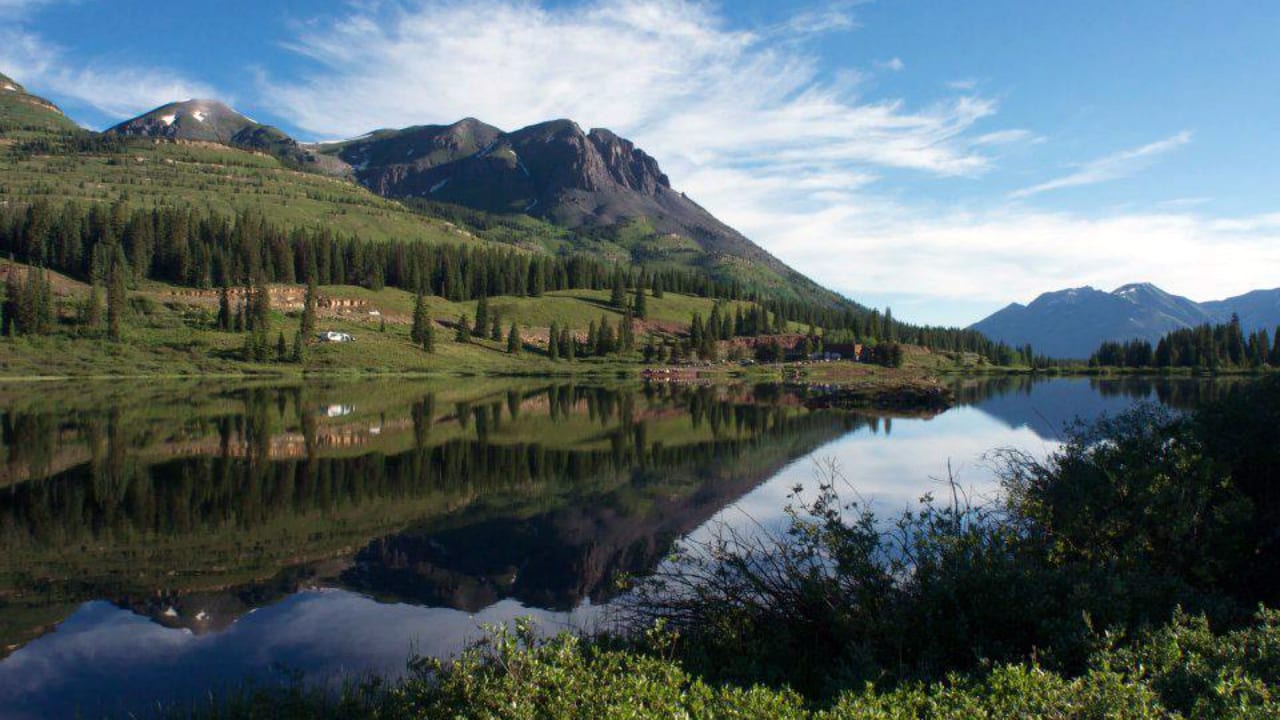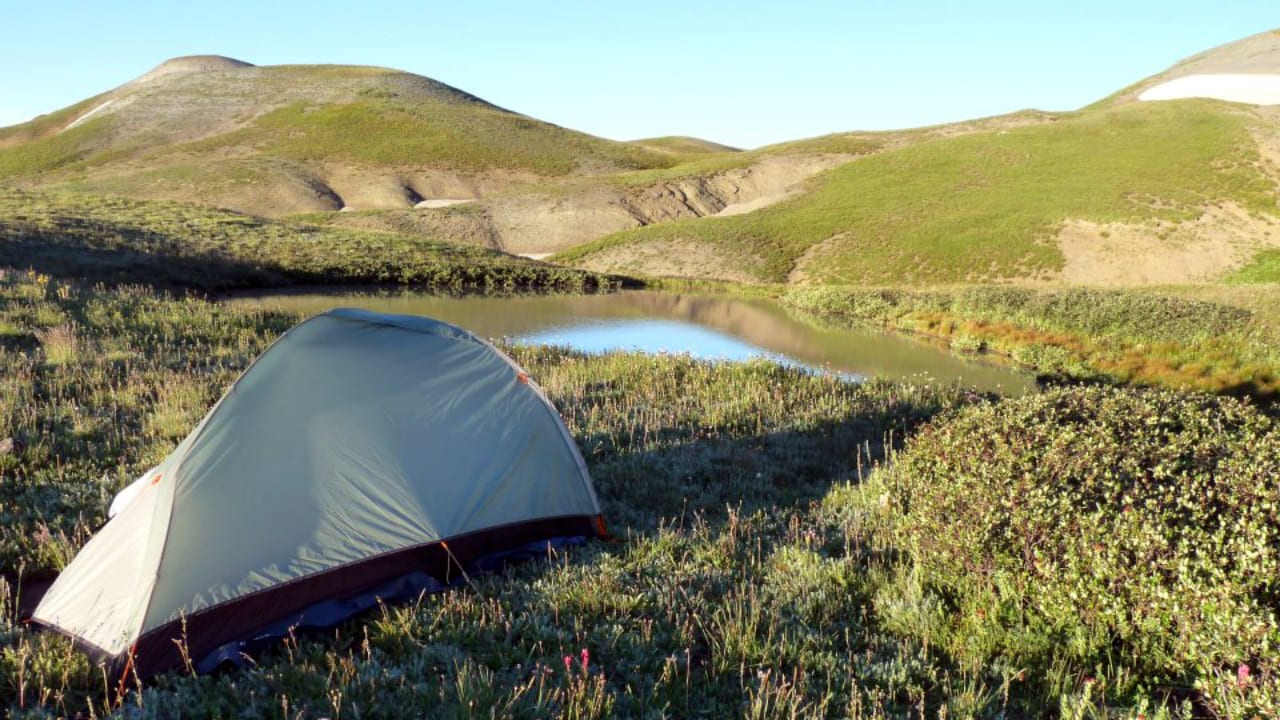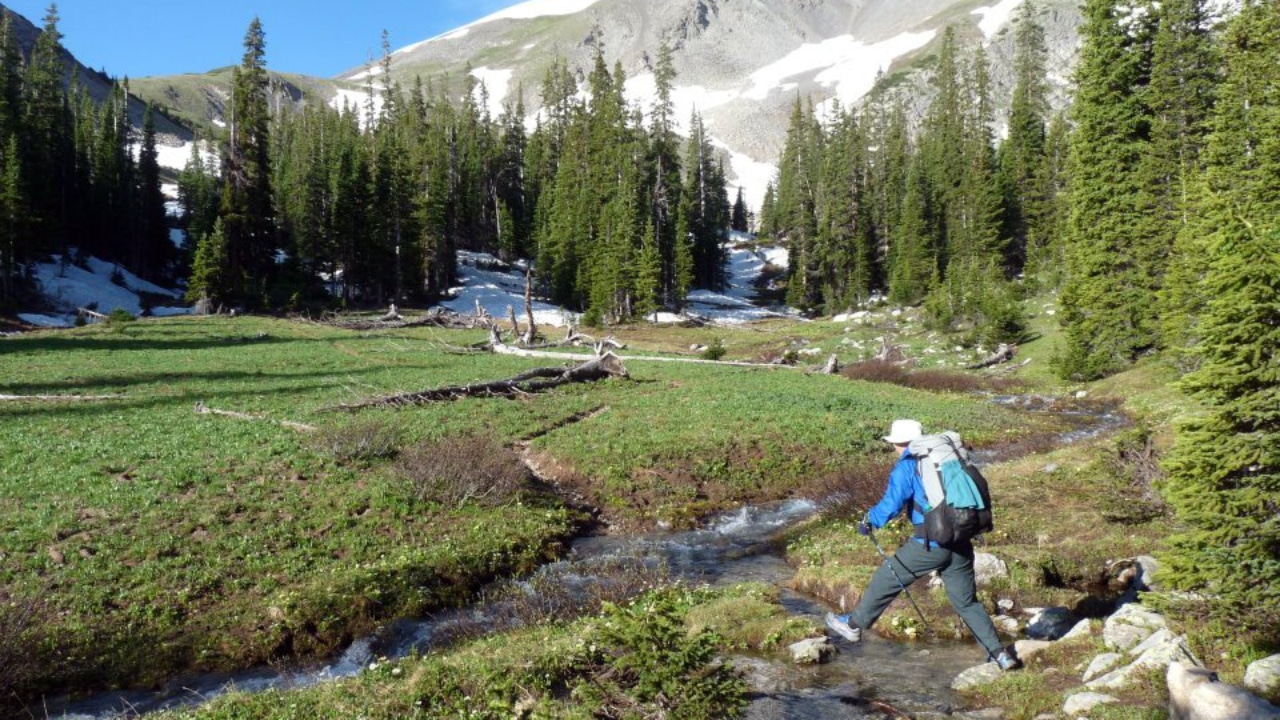 Details
Passes Through: Breckenridge, Leadville, Buena Vista, Silverton
Map: Colorado Trail (jpg)
Length: 486 miles (782 km)
Highest Point – 13,271 feet (4,045 m)
Trail Difficulty – Moderate to Strenuous
Season: late June – early October
Website: coloradotrail.org