Waterton Canyon offers a year-round respite from the Denver Metro just 22 short miles away. Located in Littleton, Waterton is open 12 months a year. The road into the canyon is plowed and maintained by Denver Water since the reservoir above the canyon provides water to the city.
The beginner of The Colorado Trail starts in Waterton Canyon and travels to the southwest nearly 500 miles, ending by Durango, Colorado.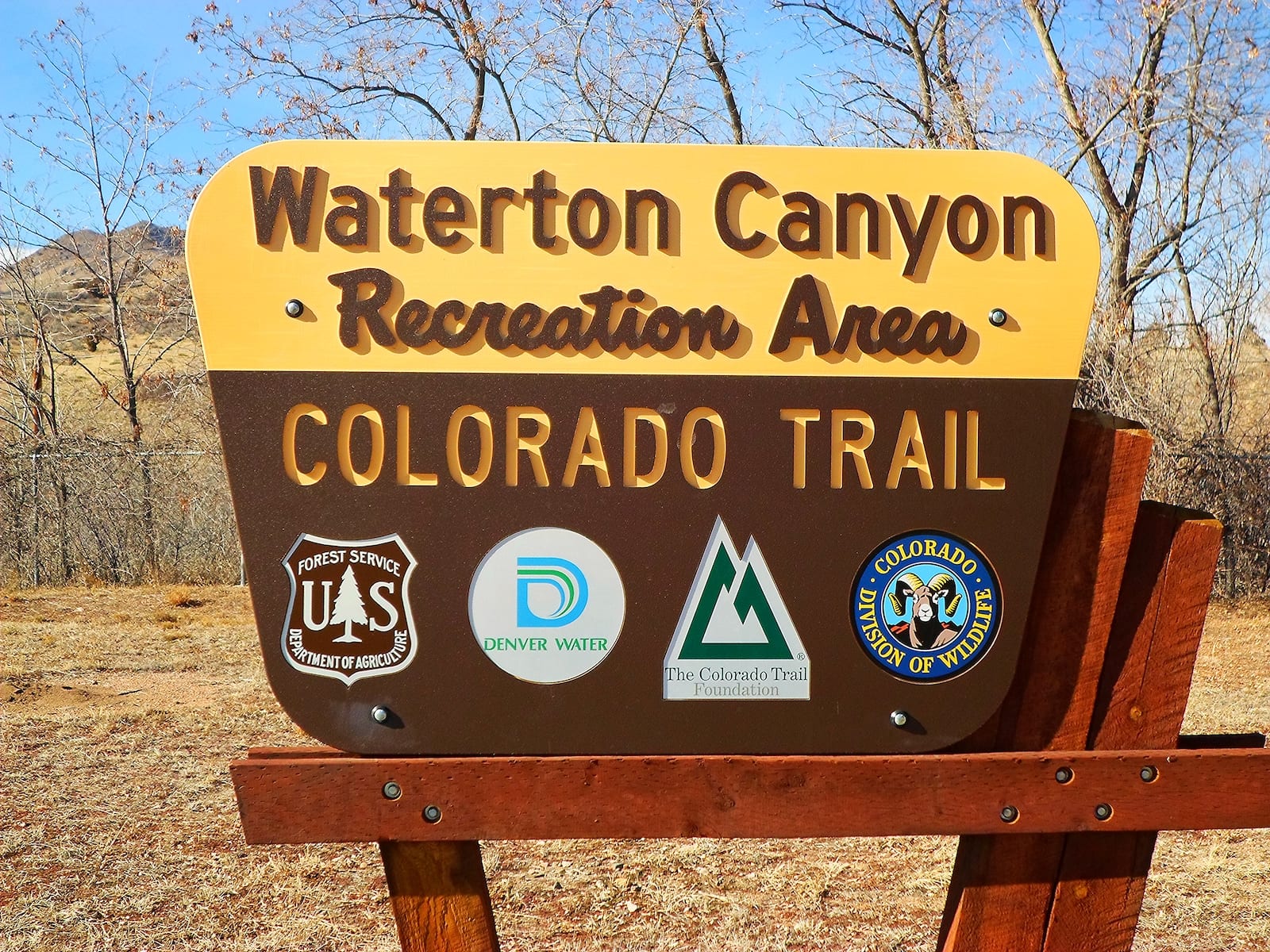 Activities at Waterton Canyon
The canyon offers a wide variety of activities with mountain biking, hiking, horseback riding, camping, and fishing all popular activities.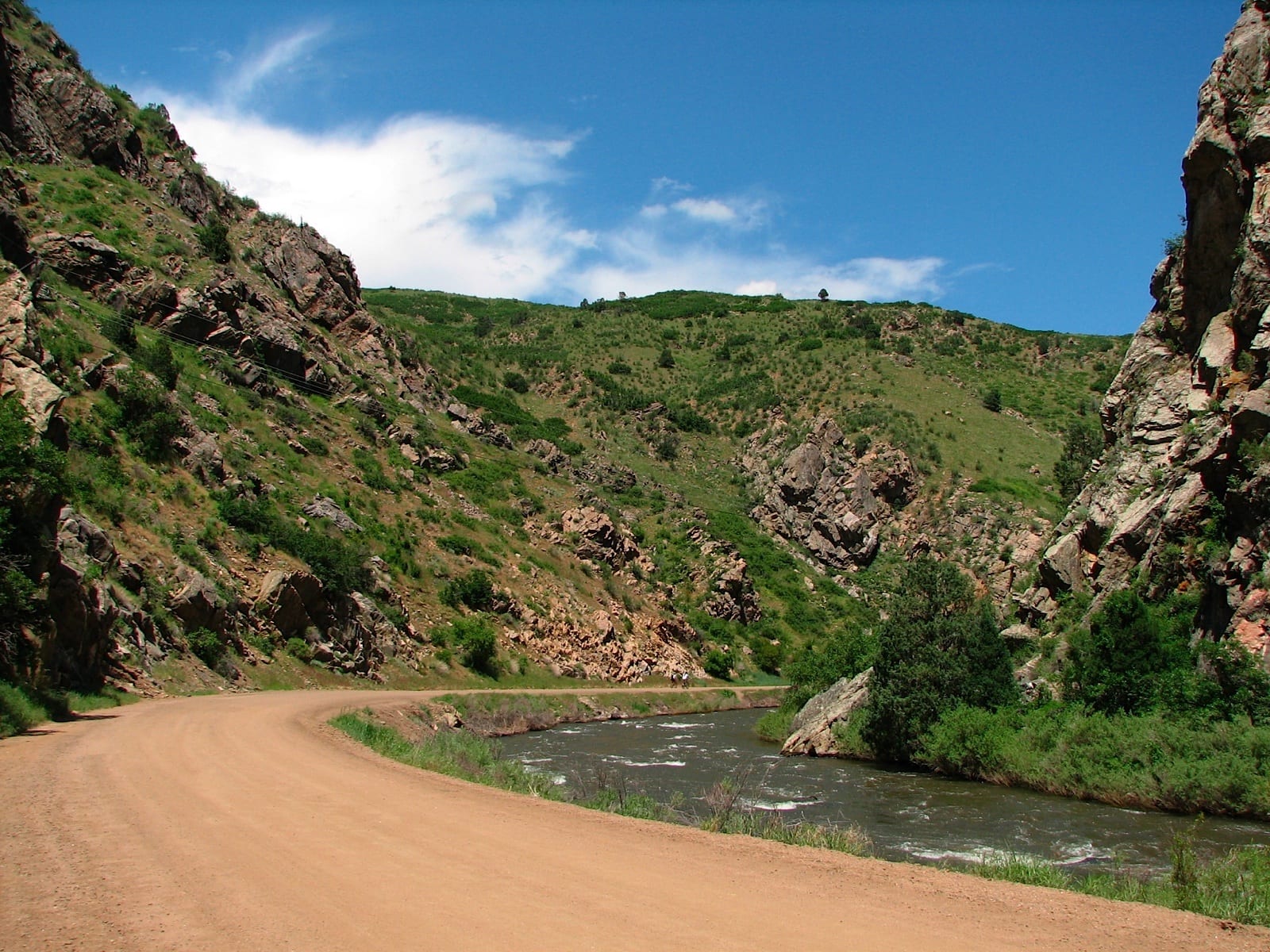 Biking – Road bicycles are fine on the first six-and-half-miles of the Waterton Trail. After the trail reaches the reservoir a mountain bike is the only way to go.
Fishing – Anglers can work the South Platte River as the Waterton trail parallels its course. A fishing hole four-and-a-half miles up the trail is a popular destination with a picnic table and restroom nearby. Just a mile-and-a-quarter up the canyon a handicapped-accessible fishing pier is set up along the stream, with ample opportunities to catch trout. You could also try your luck in Strontia Springs Reservoir, if your down for a 6.5 mile hike or bike first.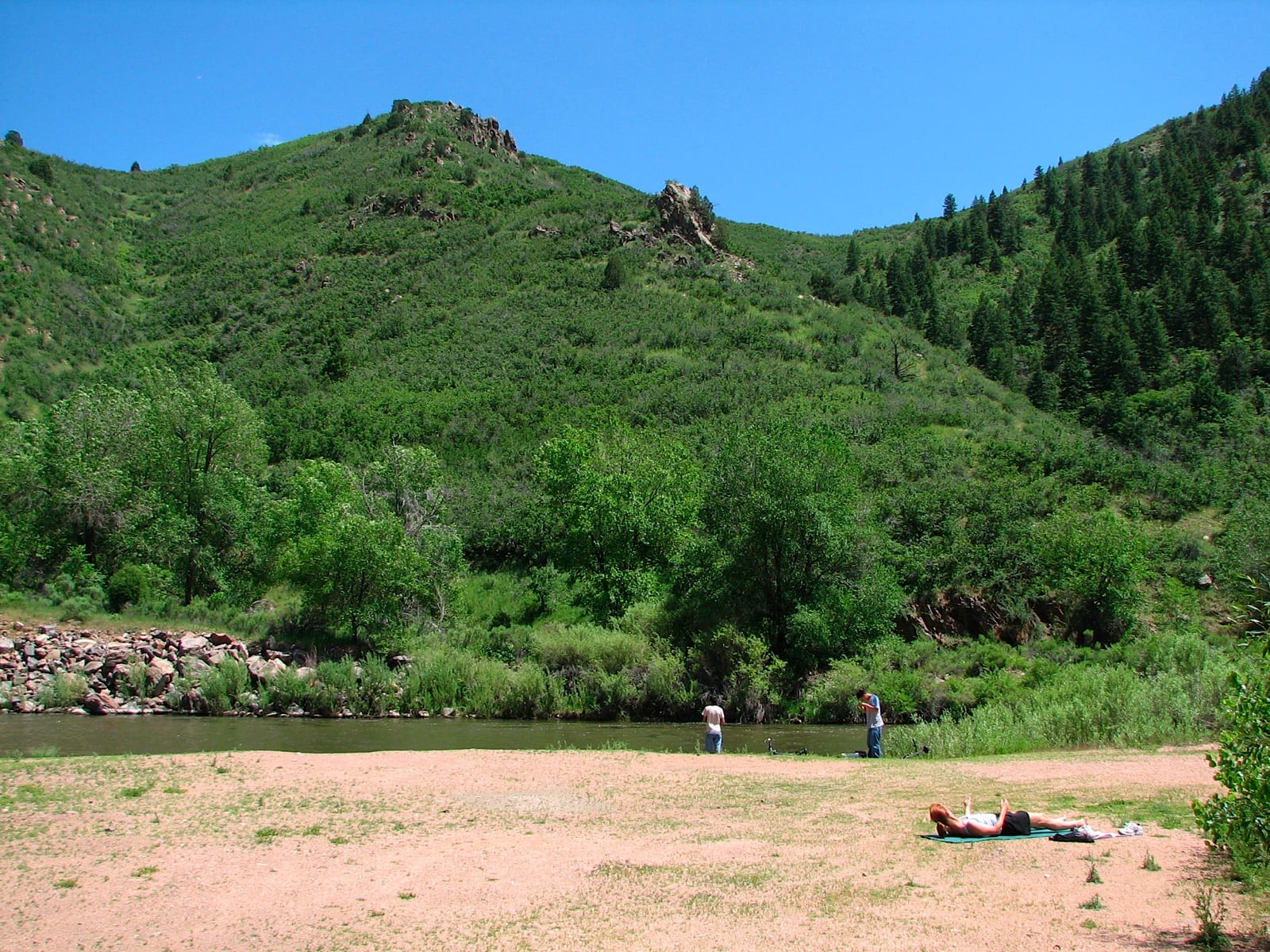 Hiking/Horseback Riding – Horseback riding and hiking on the Waterton Trail start in the canyon parking lot, with spaces provided for horse trailers.
The scenery is spectacular. Visitors often spot Big Horn sheep, mule deer and a wide variety of birds. The canyon is a prime area for Big Horn ewes and their lambs in the spring. No dogs are allowed in the canyon in order to protect the Big Horn sheep.
The Waterton Canyon Trail is 12.4 miles long and rises 688 feet in elevation. It is considered an easy to moderate trail to walk.
Strontia Springs Dam is at the end of the trail, a concrete structure 200 feet high. Strontia Springs Reservoir behind the dam offers perch, trout, and walleye to anyone who can find a route down the near-vertical banks to the water below.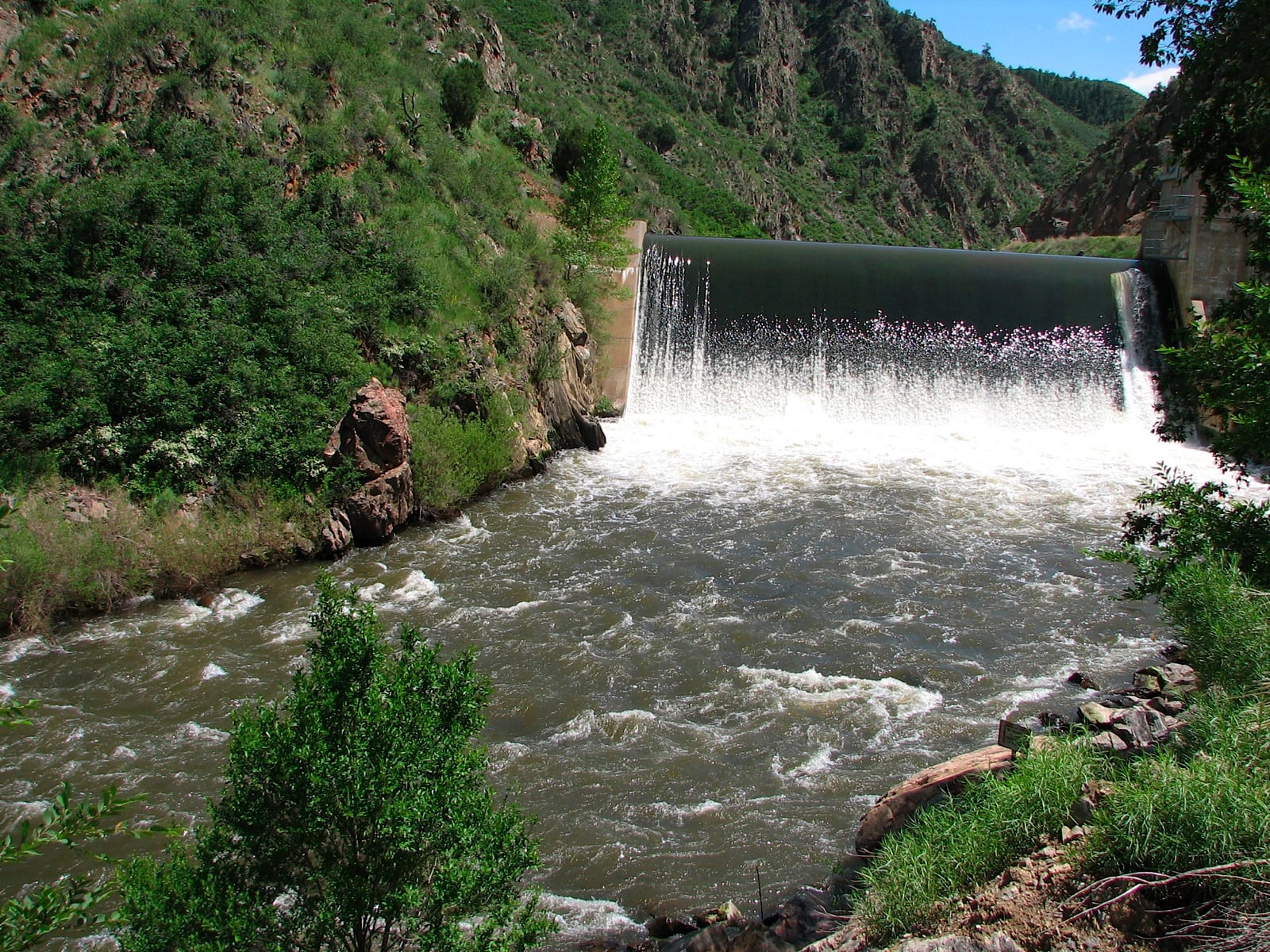 Getting There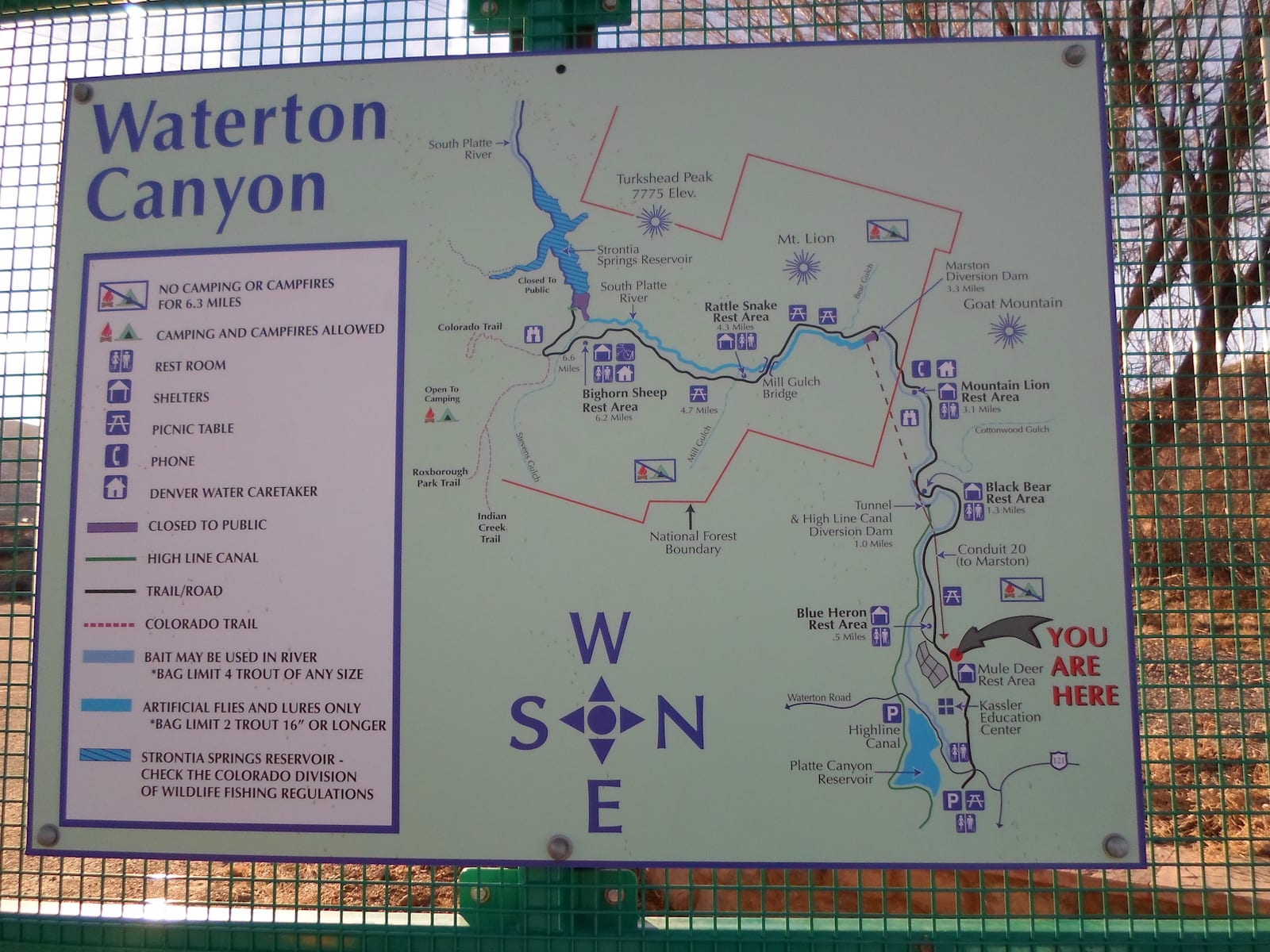 The trail connects just outside the southern end of Waterton Canyon with Steven Gulch Trail then merges with Indian Creek Trail and intersects Power Line Trail, which dead-ends in the heart of Waterton Canyon.
To reach Waterton Canyon from Denver take the U.S. Highway 85 exit south off Interstate 25. U.S.
Highway 85 merges with Colorado Highway 473 and then becomes Colorado Highway 121 ,which takes you directly to the Waterton Canyon parking area.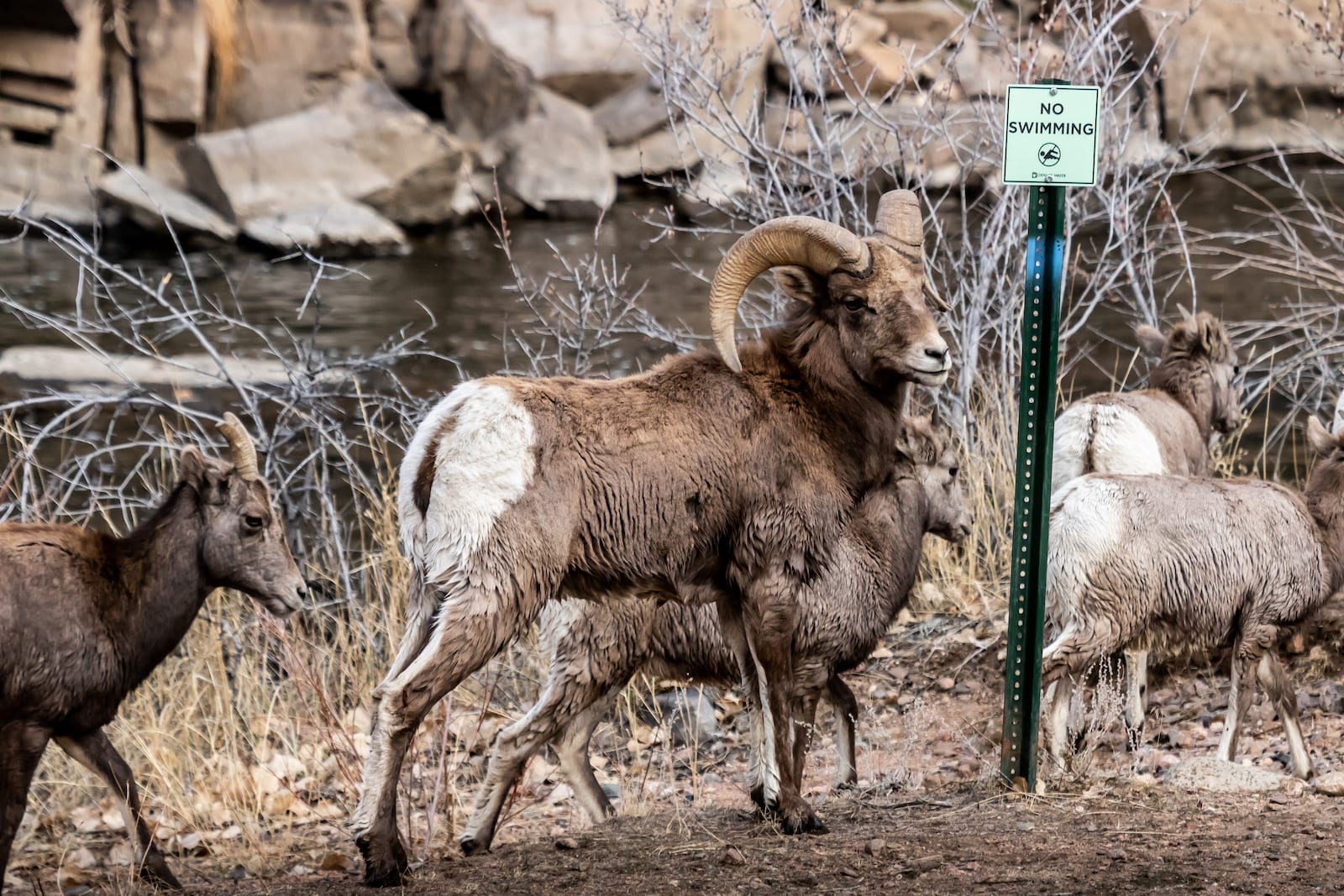 Details
Address: Littleton, CO
Season: Year round
Pets: Not permitted in the canyon
Website: denverwater.org/recreation/waterton-canyon-strontia-springs-resevoir