If you find yourself near Durango between Memorial Day and Labor Day, you're going to want to stop at Bar D Chuckwagon. This Old West Cowboy Music Show and Chuckwagon Supper has been "Durango's favorite family entertainment since 1969."
Their main attractions, the Bar D Wranglers, features four cowboys and their string instruments. They will entertain the whole family with a fun old west music and comedy stage show. The live entertainment is great and the food makes everything even better.
Western Stage Show Dinner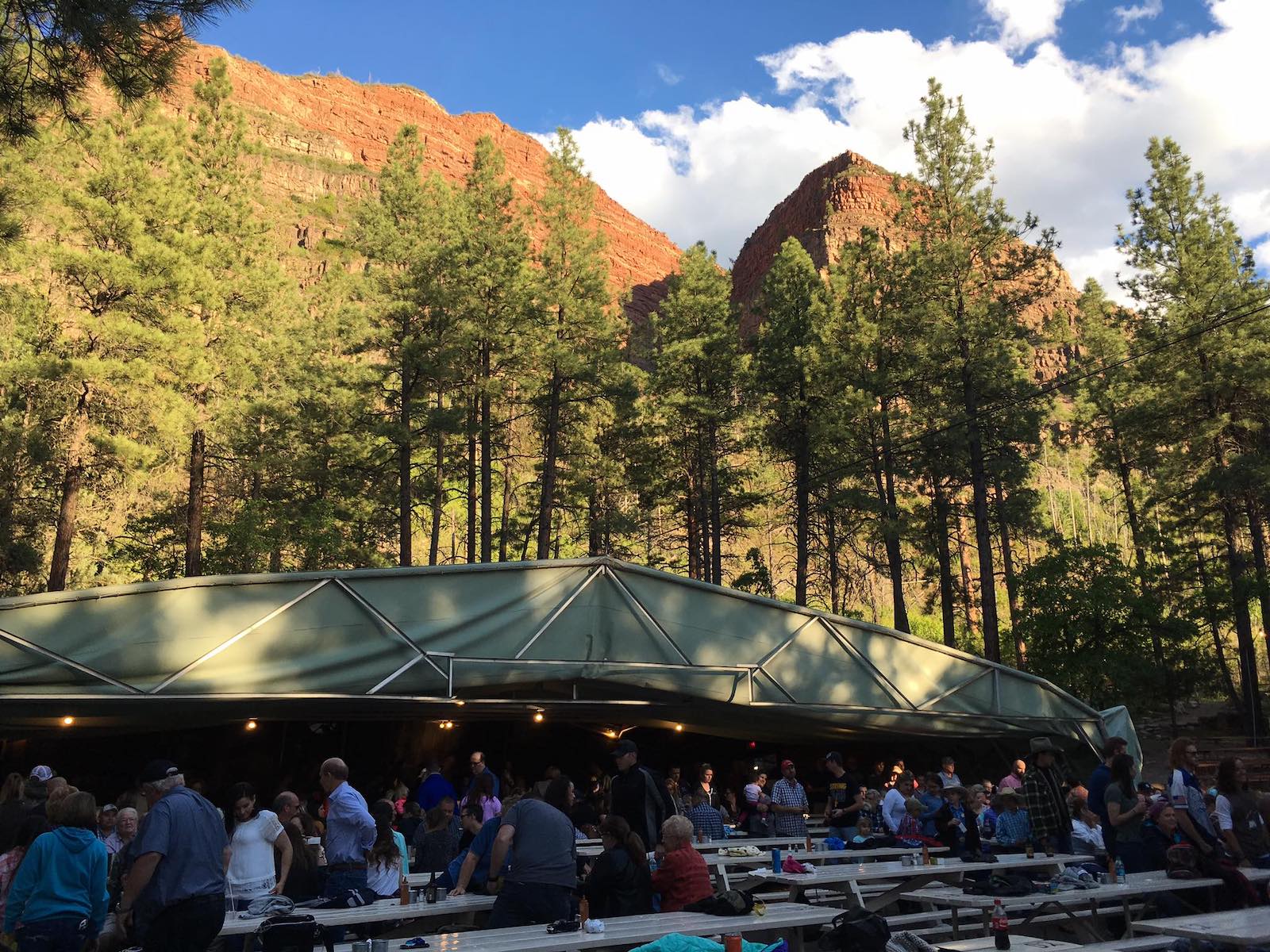 The show ticket includes a chuckwagon supper where you can choose from several delicious options: sliced roast beef, boneless chicken breast simmered in barbecue sauce, a roast beef/chicken combo or a flame-grilled ribeye steak. Suppers are complimented with a side of beans, baked potato, biscuit with butter and honey, applesauce and home baked spice cake.
Grab a cowboy coffee or real lemonade to help you wash it all down. Is your mouth watering yet?
Other Activities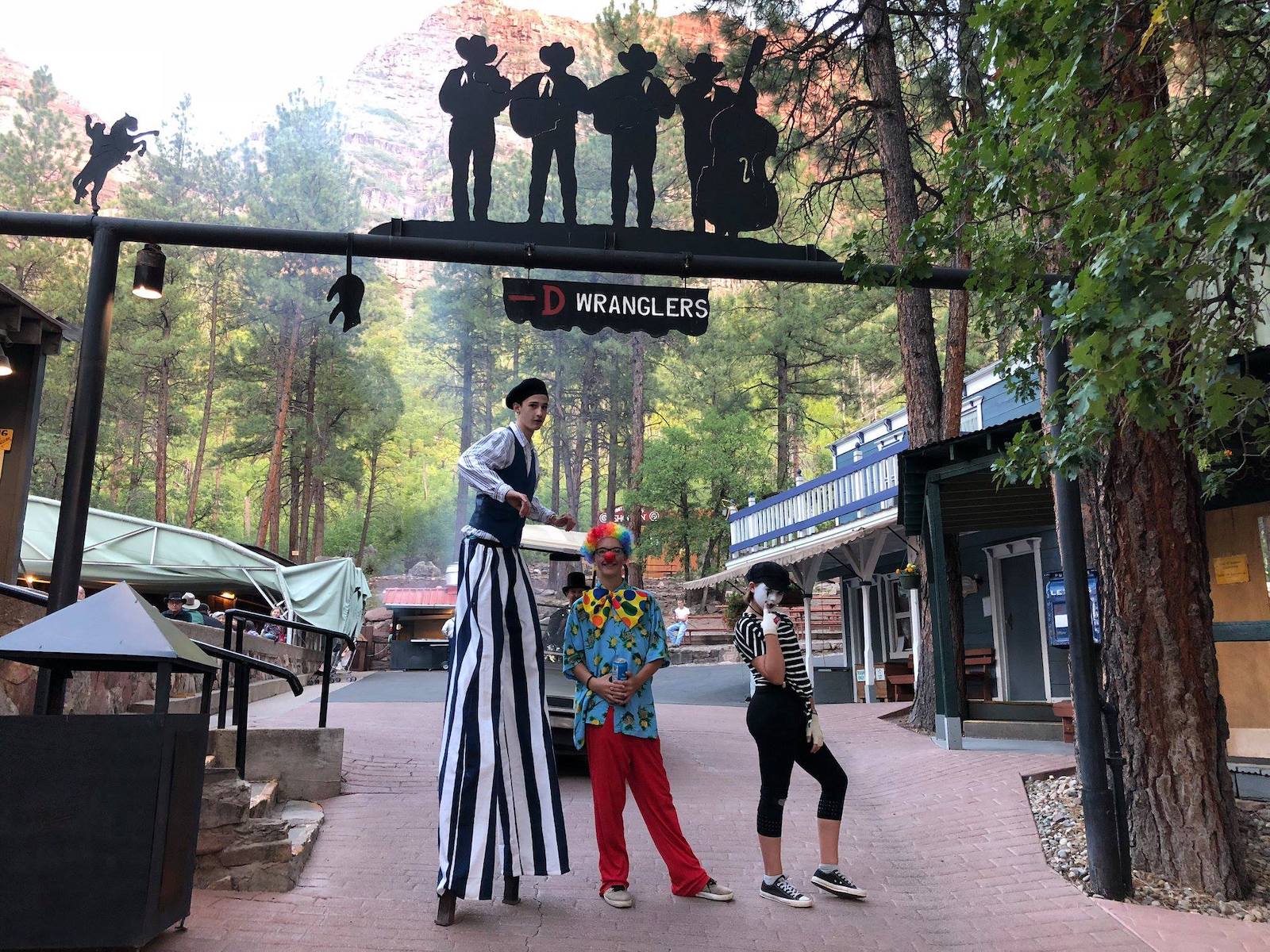 After you've enjoyed the show and food, relax a little with the many other activities Bar D Chuckwagon has to offer. Take a ride with the kids on the Bar D Train. Try roping a steer or take aim with an old west style revolver at the "Rootin' Tootin' Shootin'" shooting gallery.
Check out the leather shop, blacksmith shop or western art gallery to take home a hand-made souvenir from your memorable trip. By now, you've probably worked up an appetite for something sweet, so stop by the chocolate shop to pick out a delectable dessert.
There's nothing more important than spending time with your family and Bar D Chuckwagon is a great place to do that. There's a reason TripAdvisor rates it at 4.5 stars and the number one concert or show venue in Durango.
"Great show and dinner," "Wow! What a great experience," and "Our new favorite tradition" are just a few of the ways guests have described their trips. So, grab the family, get in the car and head out to Durango and see a good show with some good food. You won't regret it.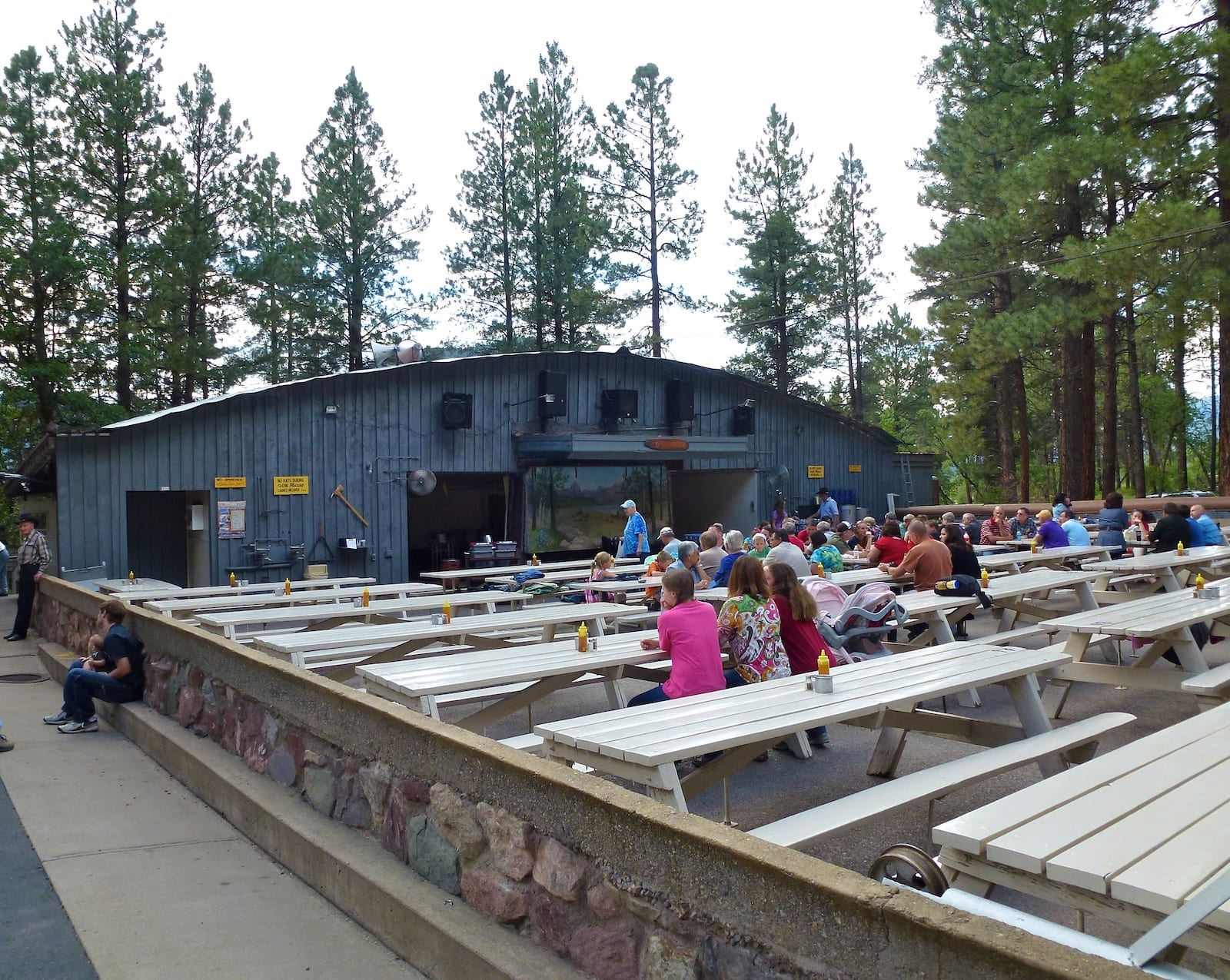 Details
Address: 8080 Co Rd 250, Durango, CO 81301
Phone: 970-247-5753
Season: Memorial Day to Labor Day
Website: bardchuckwagon.com