Rifle is a beautiful town resting on Colorado's Western Slope, between Glenwood Springs and Grand Junction. While the town may be small, it more than makes up for it with its larger-than-life real western adventures.
Aside from its most famous attraction, Rifle Falls State Park, visitors will find plenty of other things to do in Rifle. From hiking and fishing to ice climbing and snowmobiling, there is an adventure that awaits everyone.
Year-round activities
Rifle is beaming with a multitude of outdoor activities and historical landmarks that can be enjoyed, no matter what time of year. From hiking the Roan Plateau to visiting the historical Ute Theatre, discover these year-round activities in Rifle.
Visit the Roan Plateau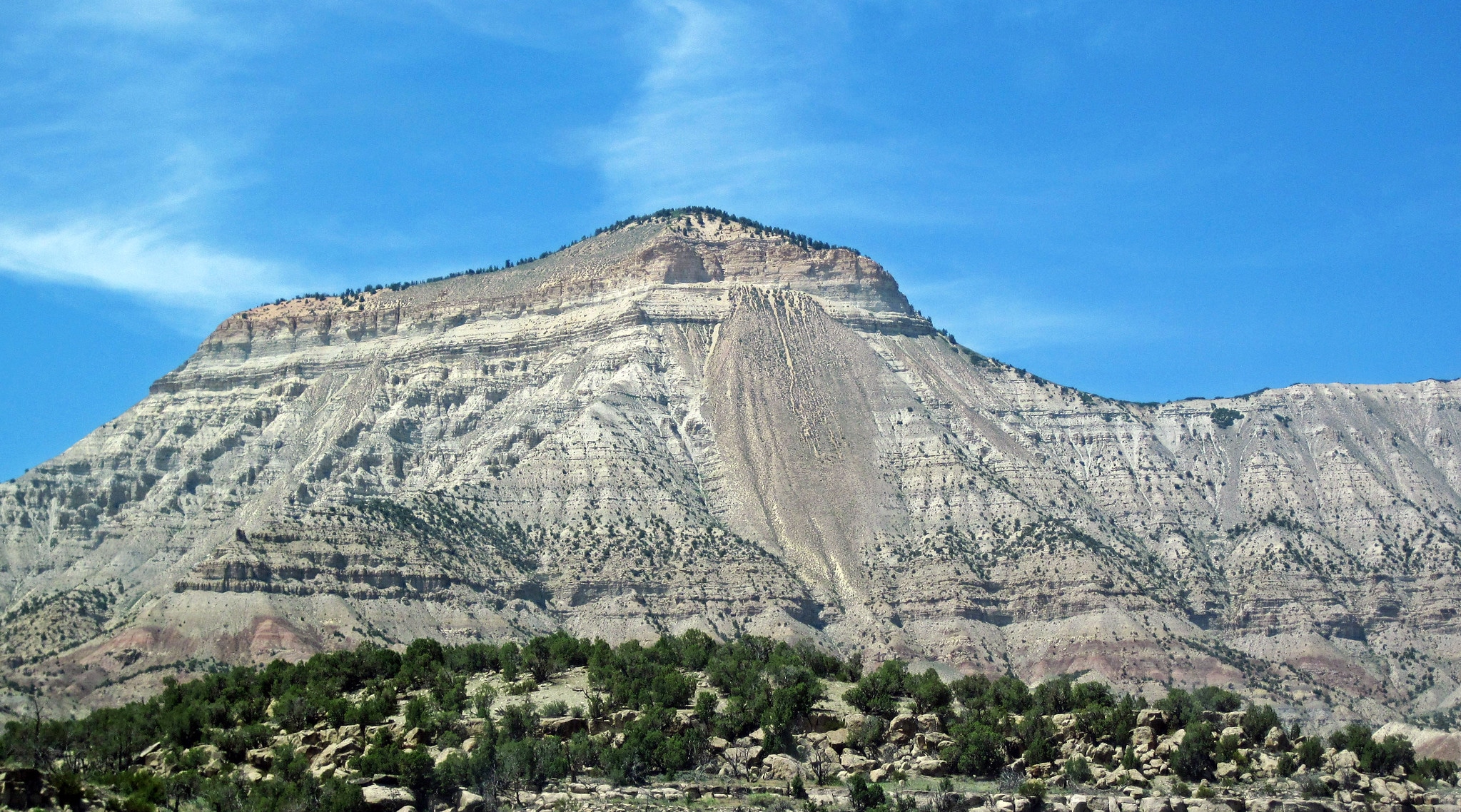 Rising nearly 4,000 feet above Rifle, the Roan Plateau is a beautiful, untouched area of wilderness that is home to all types of outdoor activities. There is an abundance of 4×4 trails throughout the area, and thrill-seeking offroaders can even climb to the top of Roan Plateau on the harrowing JQS trail. This trail is a huge collection of rutted switchbacks climbing up the face of the plateau, and it's not for the faint of heart.
Visitors can also enjoy great hiking and fishing on the Roan Plateau. One fun hiking option is the walk to Parachute Creek Falls. The trail is only accessible by high-clearance, four-wheel-drive vehicles, but the difficult accessibility is definitely worth the trouble. Hikers are awarded beautiful views of the falls as well as the magnificent canyon carved by the east fork of Parachute Creek.
Rifle Heritage Center & Museum
With close to twenty rooms decorated with a different theme, the Rifle Heritage Center & Museum, located in the former Rifle City Hall, is a fun and educational way to get a sense of the rich history of the town of Rifle, Colorado. Exhibits include Native American artifacts, military paraphernalia, and even professional taxidermy of local animals.
Guided tours are available of the museum in the summer months. The Museum is closed on Sunday and Monday, so be sure to plan a visit to Rifle around those days to be able to check out this great museum. One of the most popular exhibits is a recreation of a frontier General Store, so look out for it while visiting the Rifle Heritage Center & Museum.
Historic Ute Theater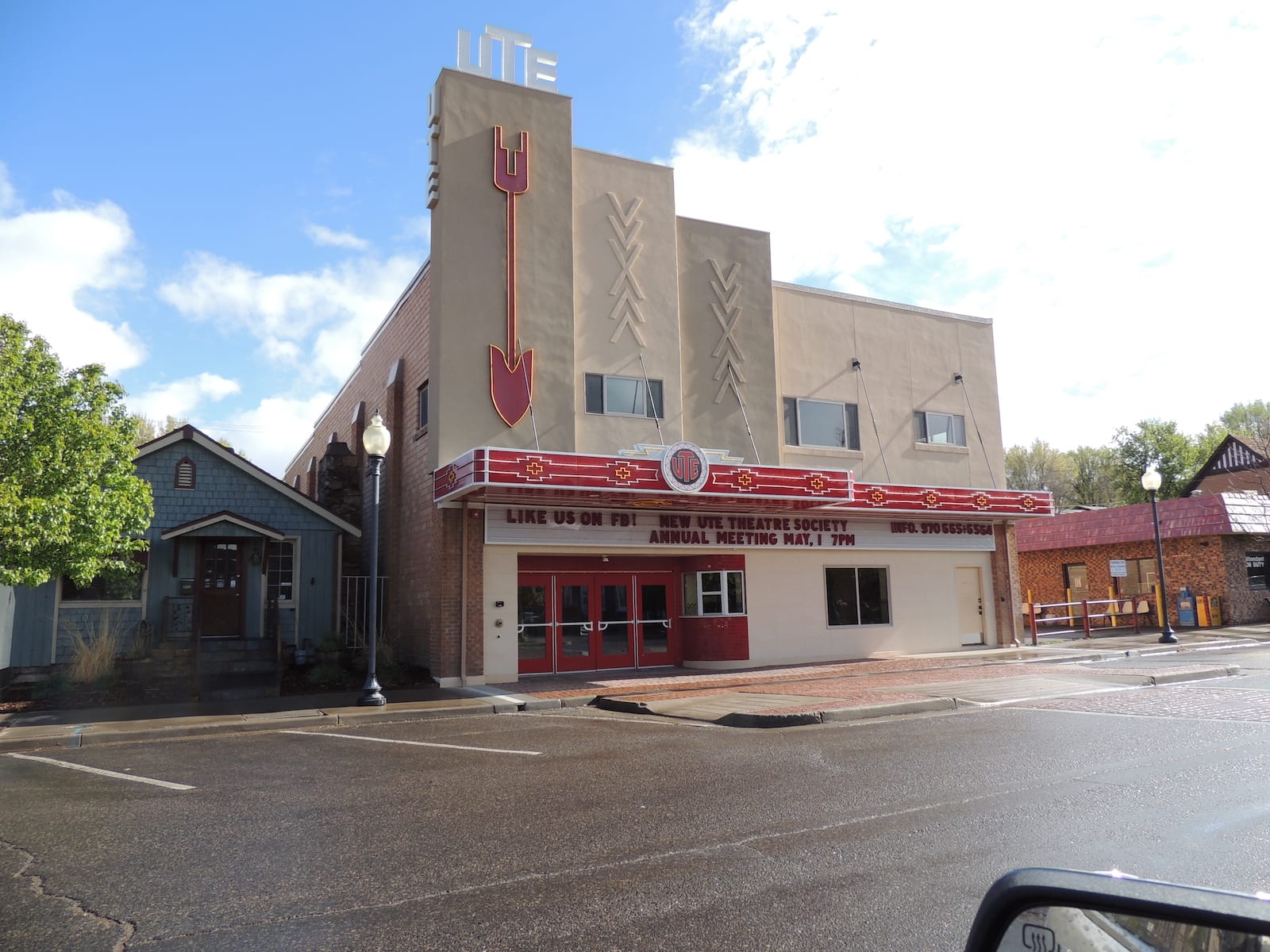 The Ute Theater first opened in 1948. Today, after running through a variety of uses since its creation, the building is a local theater housing shows and events in Rifle. Hosting local and touring bands alike, watching a show at the Ute Theater in downtown Rifle, Colorado is a fun way to spend an afternoon or night.
Besides seeing a show, walking through downtown Rifle to see the historic Ute Theater is definitely worth the time. The theater was restored in 2010, and now features a stunning art deco facade that would fit in perfectly in 1948.
Fishing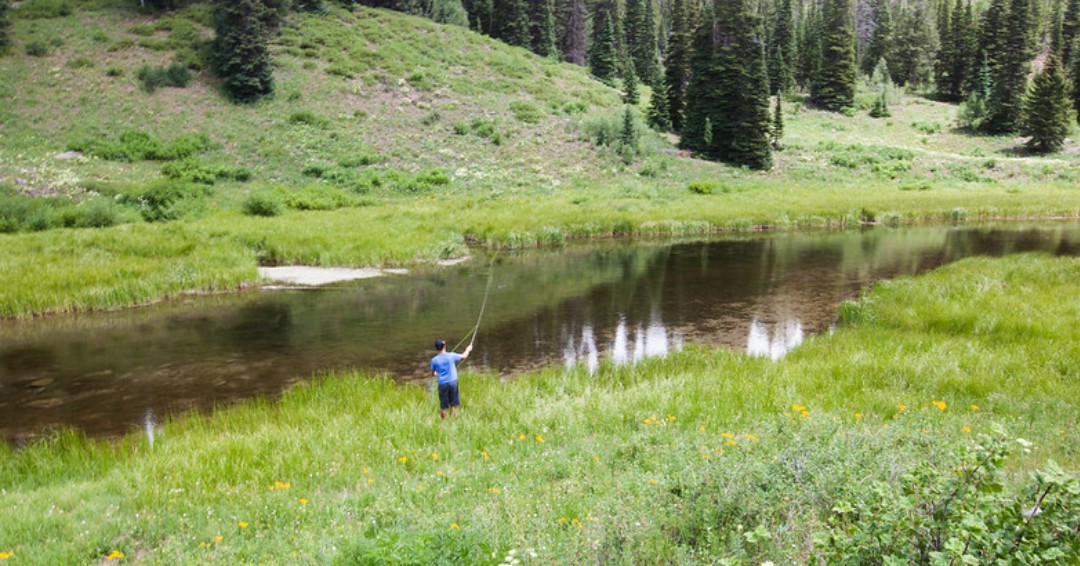 Rifle, Colorado is set on the bank of the Colorado River, so there's no shortage of fishing nearby. Between Glenwood Springs to the east and Rifle to the west, there are lots of opportunities for fishing in the Colorado River. Additionally, anglers of all skill levels will enjoy fishing in the reservoirs located at Harvey Gap State Park and Rifle Gap State Park. Both parks feature large reservoirs with world-class fishing.
Another option for fishing near Rifle is on the Roan Plateau. There are countless lakes and small streams throughout the plateau, so it's easy to find a secluded place to fish.
Midlands Art Company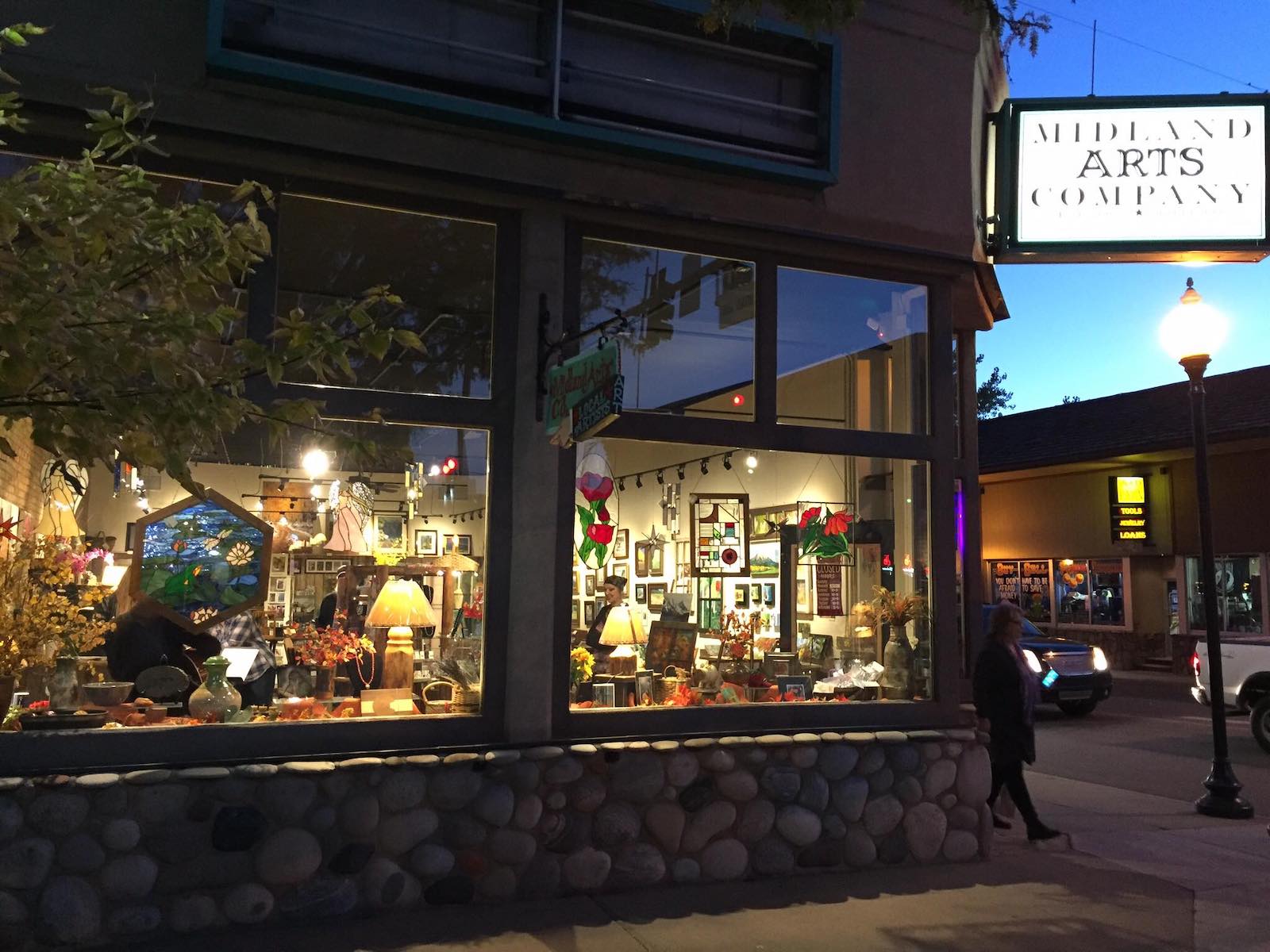 Visitors will enjoy a great opportunity to check out the talented local artists that call this Rifle home. Midlands Art Company, located downtown on W 3rd St is a vibrant art gallery showcasing local artists from the surrounding area.
Midlands Art Company sells original paintings, handcrafted pottery, and earthenware as well as jewelry, bird feeders, and even homemade beeswax candles. Getting a sense of the art scene in Rifle, Colorado at Midlands Art Company is a fun and enriching way to get a sense of the town, so stop by on a visit to downtown.
Summer activities
Summer in Rifle brings about lazy days at the reservoir to hiking adventures to some of the most iconic waterfalls in the state. Discover your adventure with these Rifle summer activities.
Rifle Falls State Park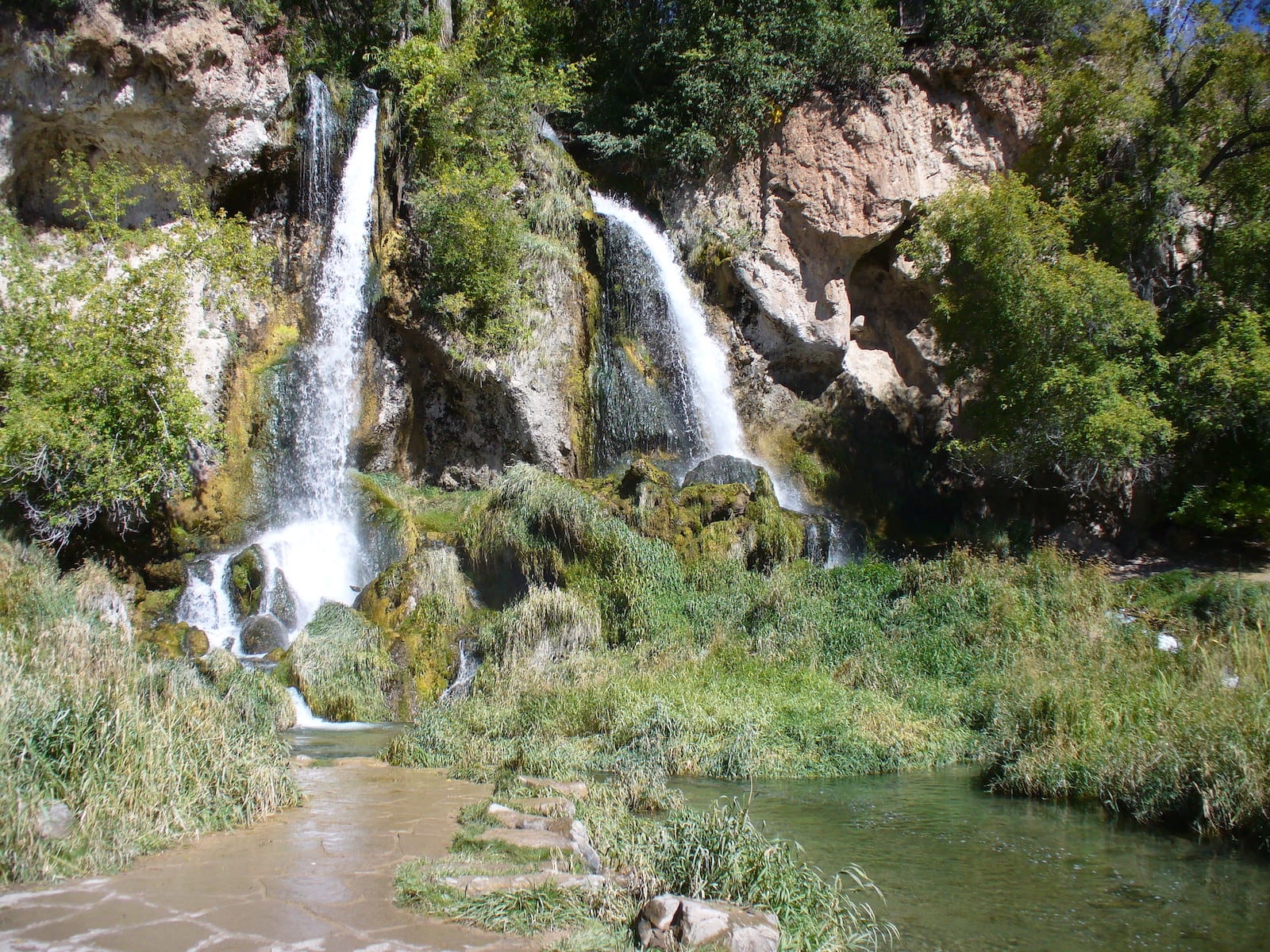 Famous for its triple, 80-foot waterfall, Rifle Falls State Park is a surprisingly beautiful oasis right outside of Rifle, Colorado. Locals and visitors alike enjoy witnessing the stunning falls, so visit early in the day during the summer months to avoid the inevitable crowds. Rifle Falls State Park also features limestone caves below the falls, and many visitors enjoy exploring them after checking out the falls.
For visitors coming from out of town, consider camping in the Rifle Falls State Park campground. Featuring thirteen drive-in campsites as well as seven walk-in spots, this small campground is a great place to set up camp near Rifle. Most sites include electricity and picnic tables. These campsites often fill up quickly, so be sure to make reservations beforehand.
Rifle Gap State Park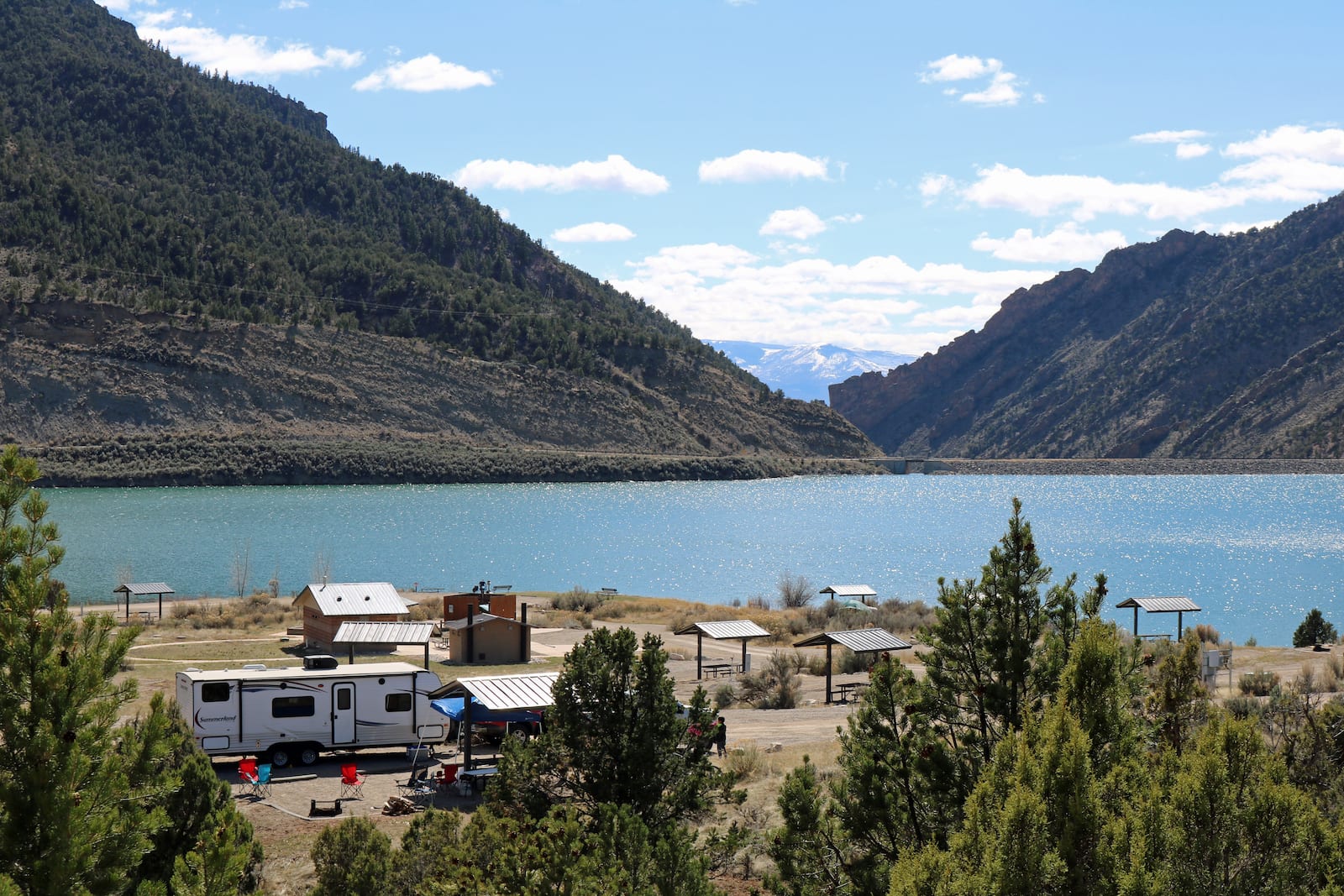 Another fantastic option for state parks near Rifle, Rifle Gap State Park is a much larger park featuring a sizeable reservoir. Most visitors enjoy water activities including, water-skiing, boating, sailing, windsurfing, or kayaking. For those hoping to stay closer to shore, there's a beach on the west side of the reservoir perfect for swimming and relaxing.
The Campground at Rifle Gap State Park is spread out along the northern side of the reservoir. With each site featuring views of the reservoir and the surrounding mountains, this is one of the best camping spots near Rifle.
Overall, there are 89 campsites throughout the park, serving both RVers and tent campers. RV sites include water, sewer, and electric hookups. There are flush toilets and coin-operated showers in the vicinity as well.
Hiking in the Flat Tops Wilderness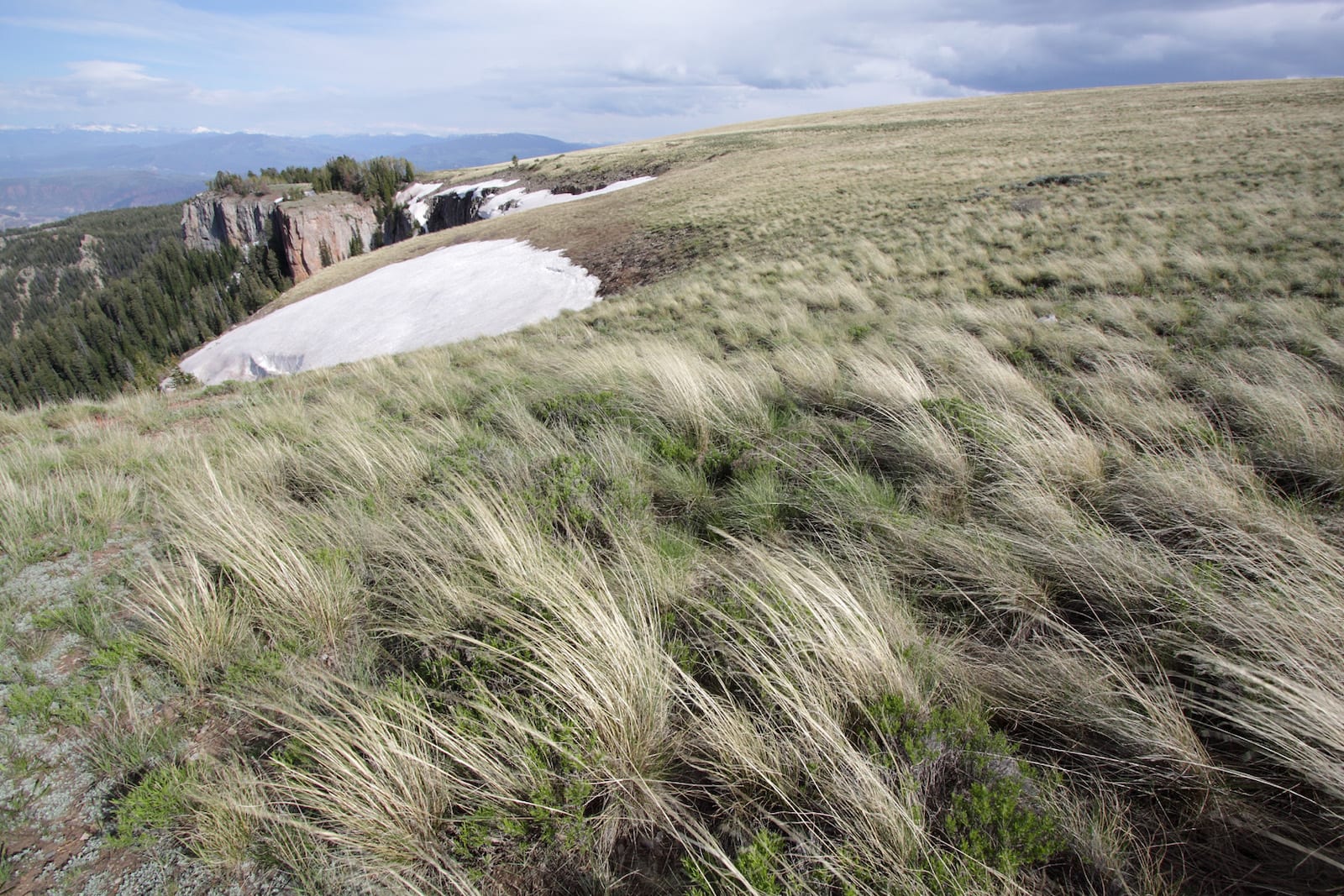 Flat Tops Wilderness is the third largest wilderness area in Colorado. Spanning over 235,000 acres, this huge expanse of untouched wilderness features over 100 lakes and 160 miles of trails, and its prime location near Rifle makes it one of the best spots for outdoors enthusiasts to visit when in the area.
A great option for hiking is the hike to Rifle Arch. At only 2.9 miles round-trip, this short hike features views of a beautiful natural sandstone arch formation. Visitors have the chance to scramble up to the arch with views of the Colorado River Valley below. Or if you don't wish to attempt the steep climb to the arch, there is a bench below for viewing.
For a much more adventurous hike, consider hiking on The Devil's Causeway. A six-mile round trip trail, that encompasses the notorious Devil's Causeway, a land bridge that narrows to as little as three feet wide all at 12,000 feet in elevation. Though not for the faint of heart, this is a superb option for those hoping for a bit of adventure on their trip to Rifle.
Harvey Gap State Park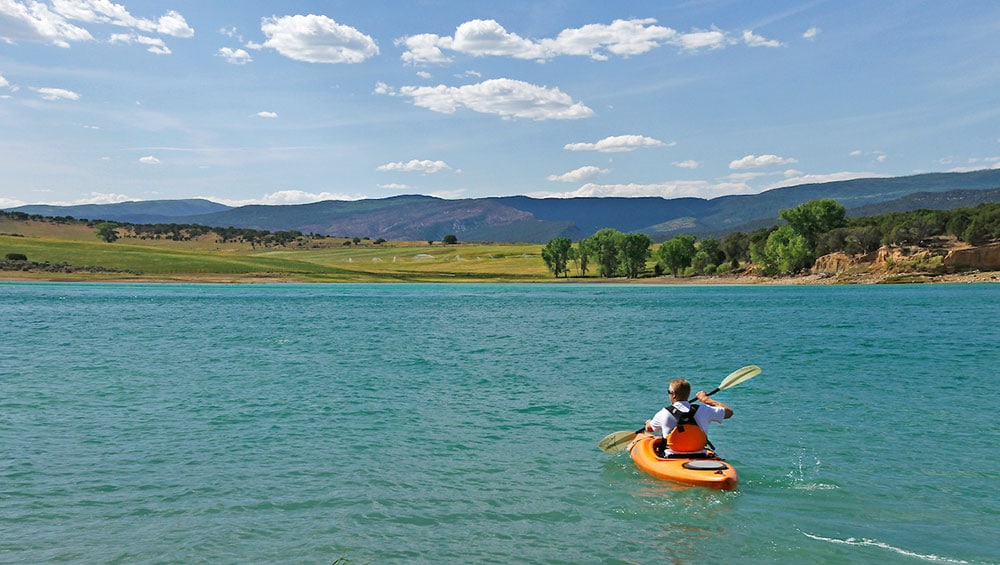 The third state park near Rifle, Harvey Gap State Park is another beautiful option for exploring the outdoors near Rifle. Centered around the Grass Valley Reservoir, Harvey Gap is open year-round, but it's best enjoyed in the summer months.
The most popular attractions at the state park are boating and fishing. Boating is allowed from April through October, and there is a public boat ramp on the south shore of Grass Valley Reservoir. Many visitors enjoy fishing in the reservoir, and they have the chance of catching bass, catfish, perch, and rainbow trout, among others.
There is no camping allowed at Harvey Gap State Park, but the two other state parks in the area do feature campgrounds.
Climbing at Rifle Mountain Park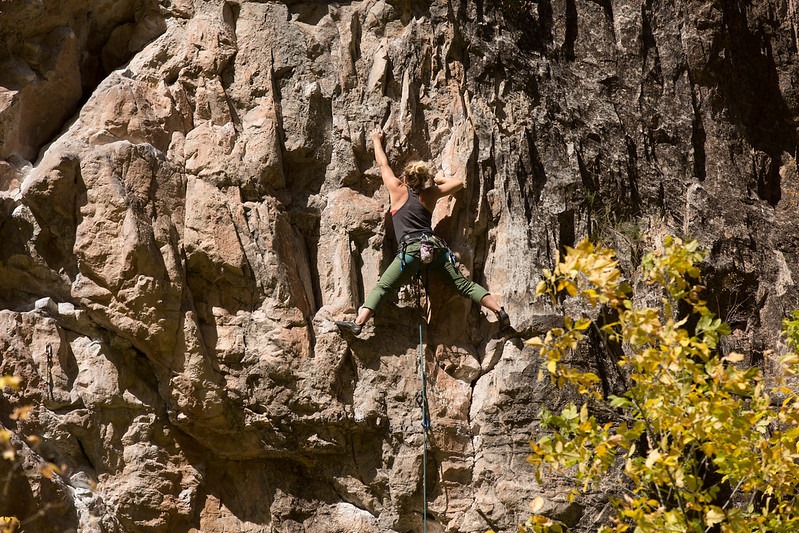 Featuring over 250 bolted climbing routes, Rifle Mountain Park is one of the most popular areas for technical climbing in the United States. With routes ranging from beginner to expert as well as a permit process for establishing new routes, climbers of all levels will enjoy a trip to this beautiful canyon. The best time for climbing is early morning in the summer and heading into fall with cooler weather.
Camping is permitted in the canyon, and all campsites are on a first-come, first-served basis, so climbers hoping to camp near the crag should arrive early to claim a spot. There is an exciting four-wheel-drive road that leads out of the canyon that adventurous visitors can attempt, but no ATVs are allowed in the park. The park contains a few hiking trails throughout the canyon as well, but the primary draw is rock climbing.
Winter activities
Home to one of the top ice climbing destinations in the state of Colorado at Rifle Mountain Park, winter in Rifle doesn't deter anyone seeking outdoor adventures. Don't let the winter blues get you down with these winter activities in Rifle.
Ice Fishing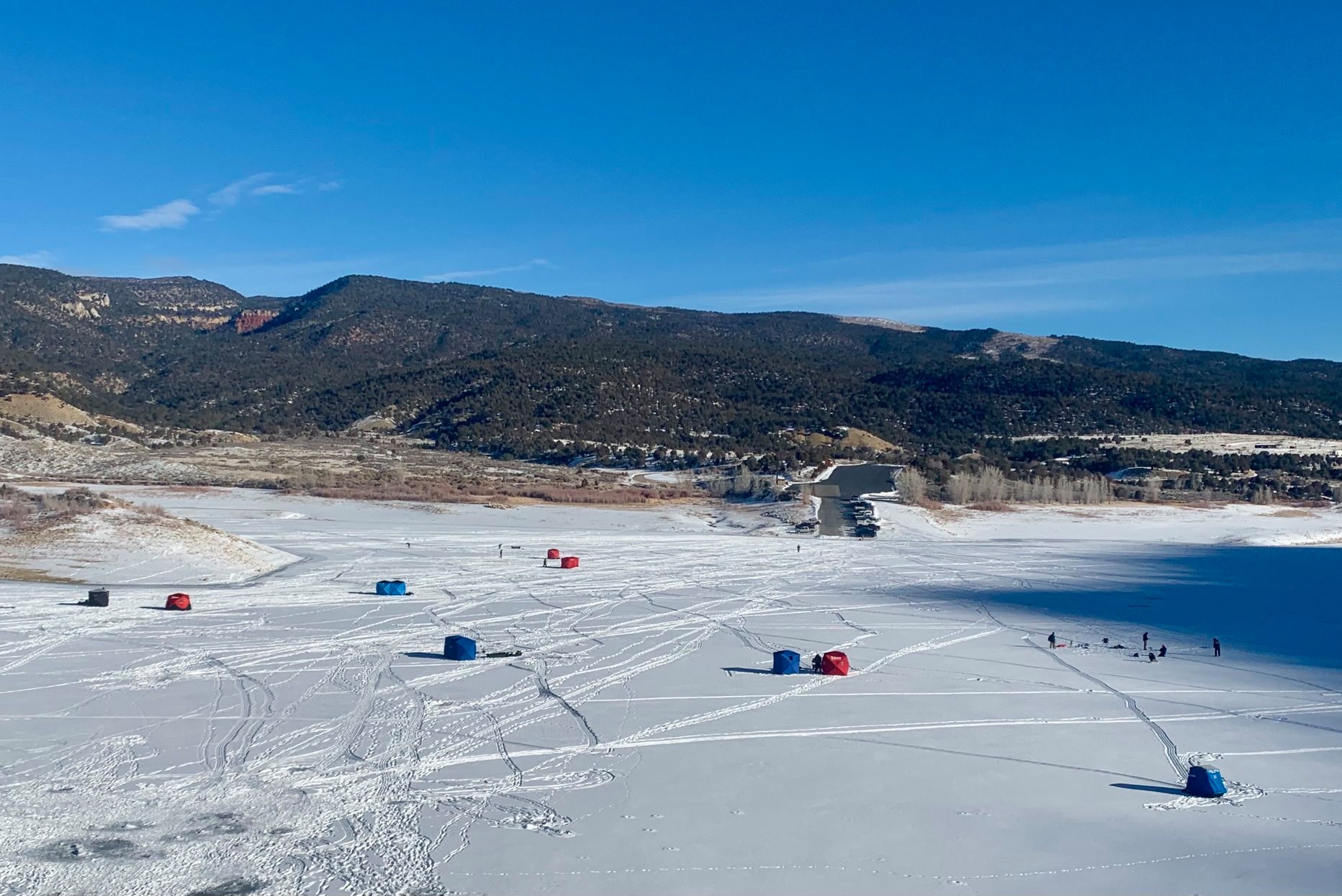 Ice fishing is a popular activity in the lakes that surround Rifle. One popular option is at Harvey Gap State Park. Ice fishing on the reservoir after it's frozen is a fun way for anglers to extend their fishing season and learn some new techniques. Ice fishing can be dangerous, so be sure to ensure proper conditions are met before trying this exciting and chilly sport.
Ice Climbing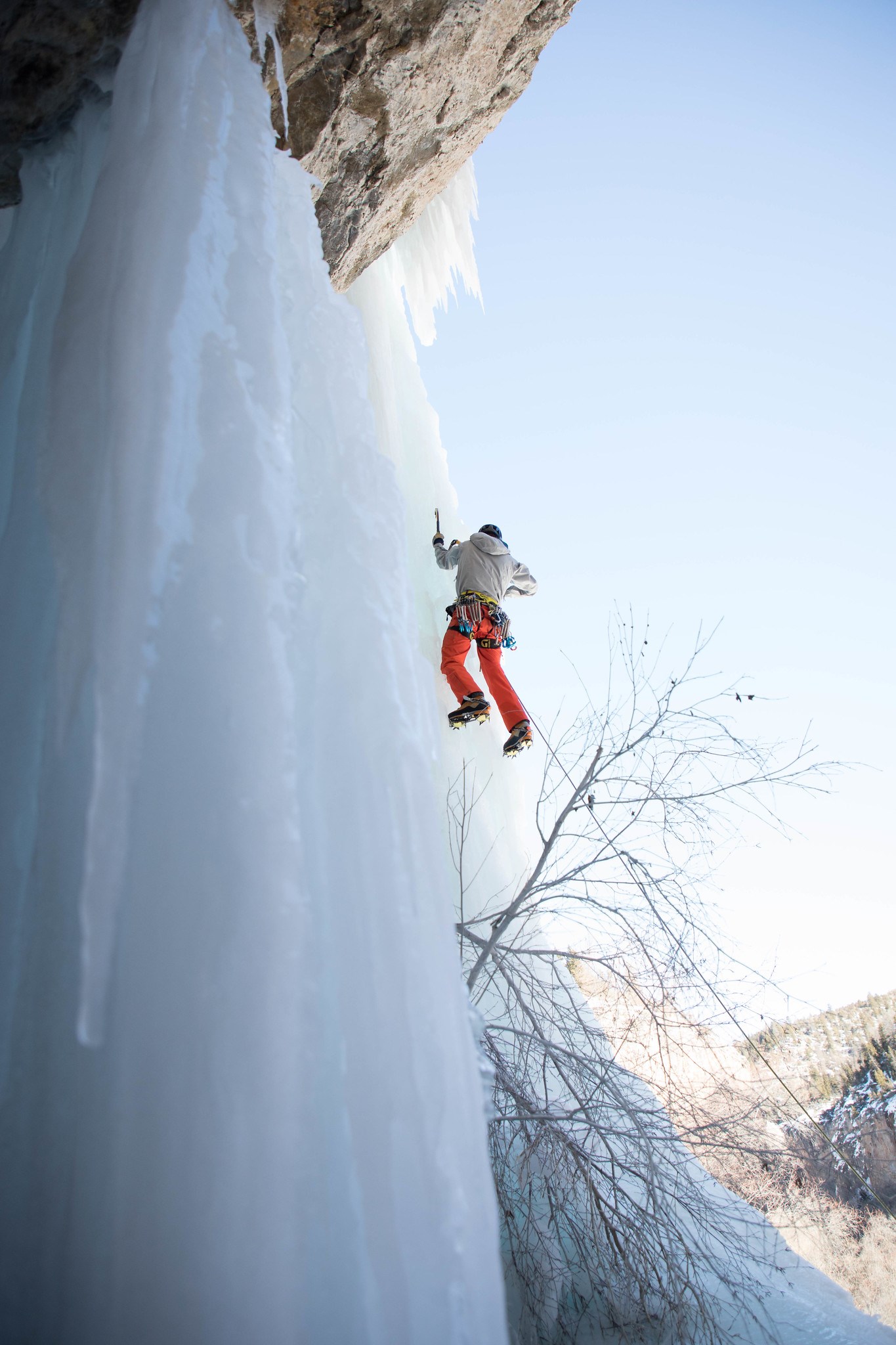 Besides the 250 bolted routes at Rifle Mountain Park, the park is also open to ice climbing in the winter months. Due to Rifle's relatively low elevation, the conditions aren't always great for ice climbing at the park, so be sure to check ahead before heading to the park. Ice climbing ranges from WI4+-6, so the climbing is mostly steep or vertical, and proper equipment is required.
While at the park in winter, consider hiking to the ice caves. There are four ice caves in the park, usually forming around December of each year. The caves can be accessed from the Koeper's trail, which is located near the entrance of the park.
Snowmobiling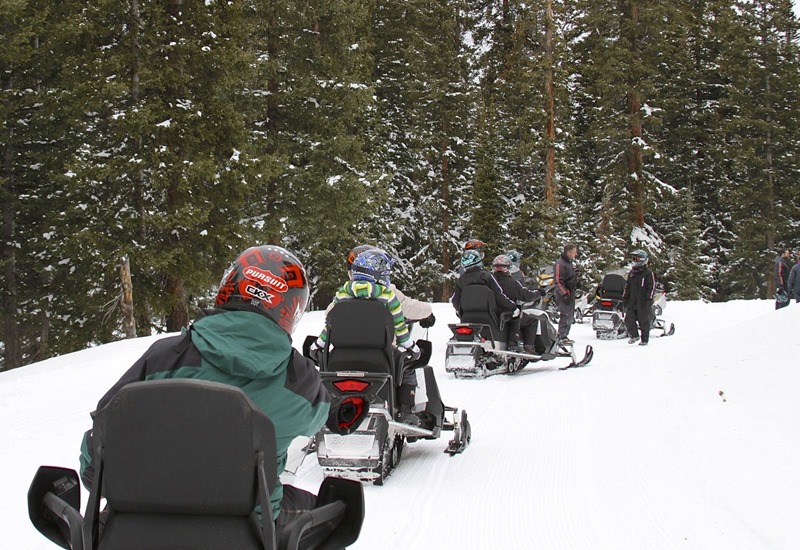 For snowmobilers, Rifle is perfectly located near two of the top locations in the country for snowmobiling, the Flat Tops and the Grand Mesa. The Flat Tops lie directly north of Rifle, while the Grand Mesa is about an hour's drive from town.
Find your real western adventure with these things to do in Rifle, CO!