Frisco serves as the base camp for your Rocky Mountain adventures. Centered in Summit County, surrounded by the White River National Forest, and a short drive to the top ski resorts in the world like Breckenridge, Frisco is the gateway to exploring some of the best of Colorado.
Start planning your adventures with these things to do in Frisco.
Year-Round activities
No matter what time of year, Frisco makes a great destination for travelers. Be sure to add these year-round activities in Frisco to your itinerary.
Historic downtown district "Main Street of the Rockies"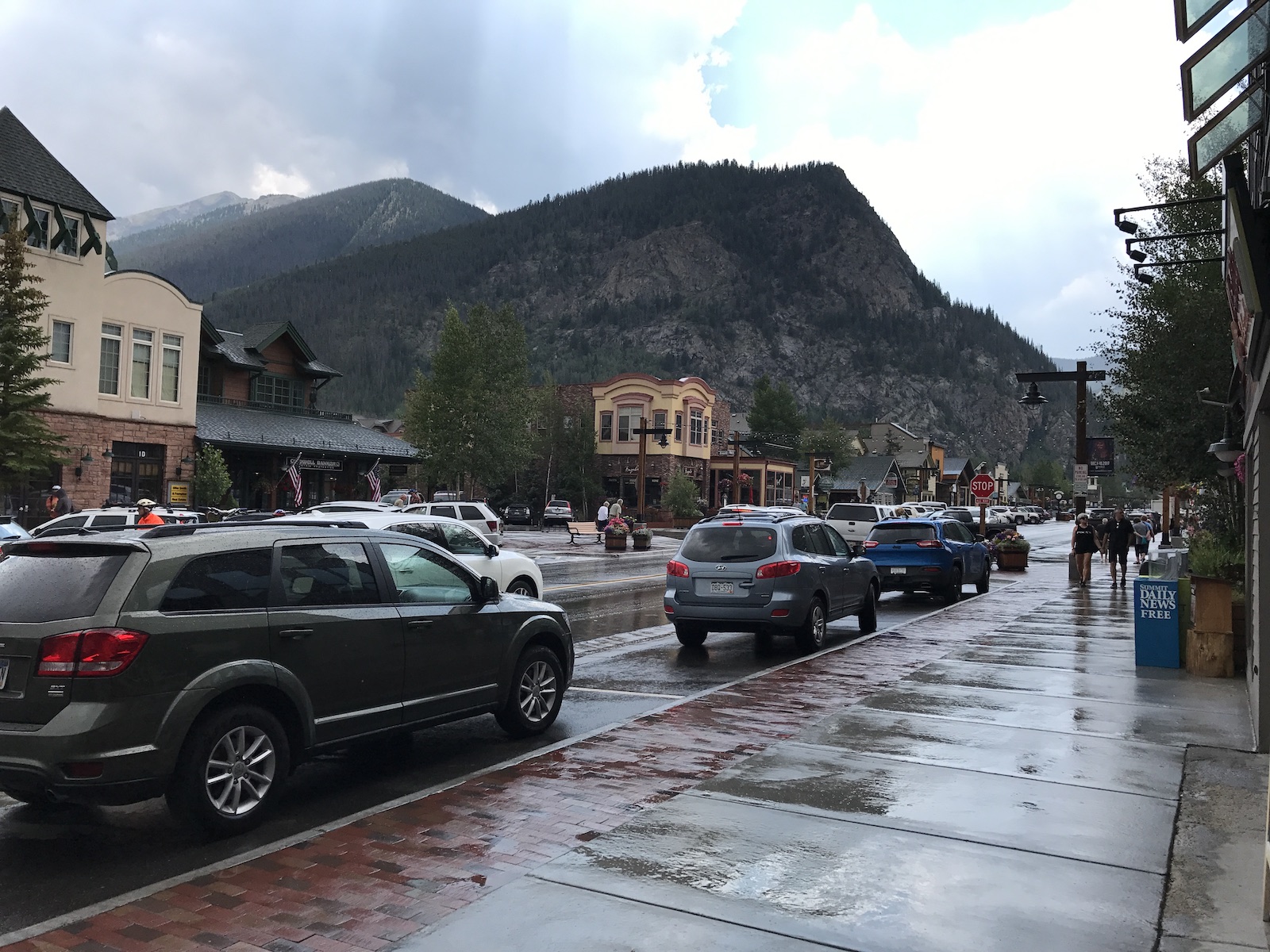 Downtown Frisco is affectionately named the "Main Street of the Rockies" for its plethora of dining and shopping options. It is a pedestrian-friendly section of town filled to the brim with things to do, see, and eat. With plenty of gift shops, clothing stores, jewelry makers, and boutiques to peruse, you can also stop in at one of the 50 restaurants, bars, and eateries to enjoy a delicious meal.
Frisco Historic Park & Museum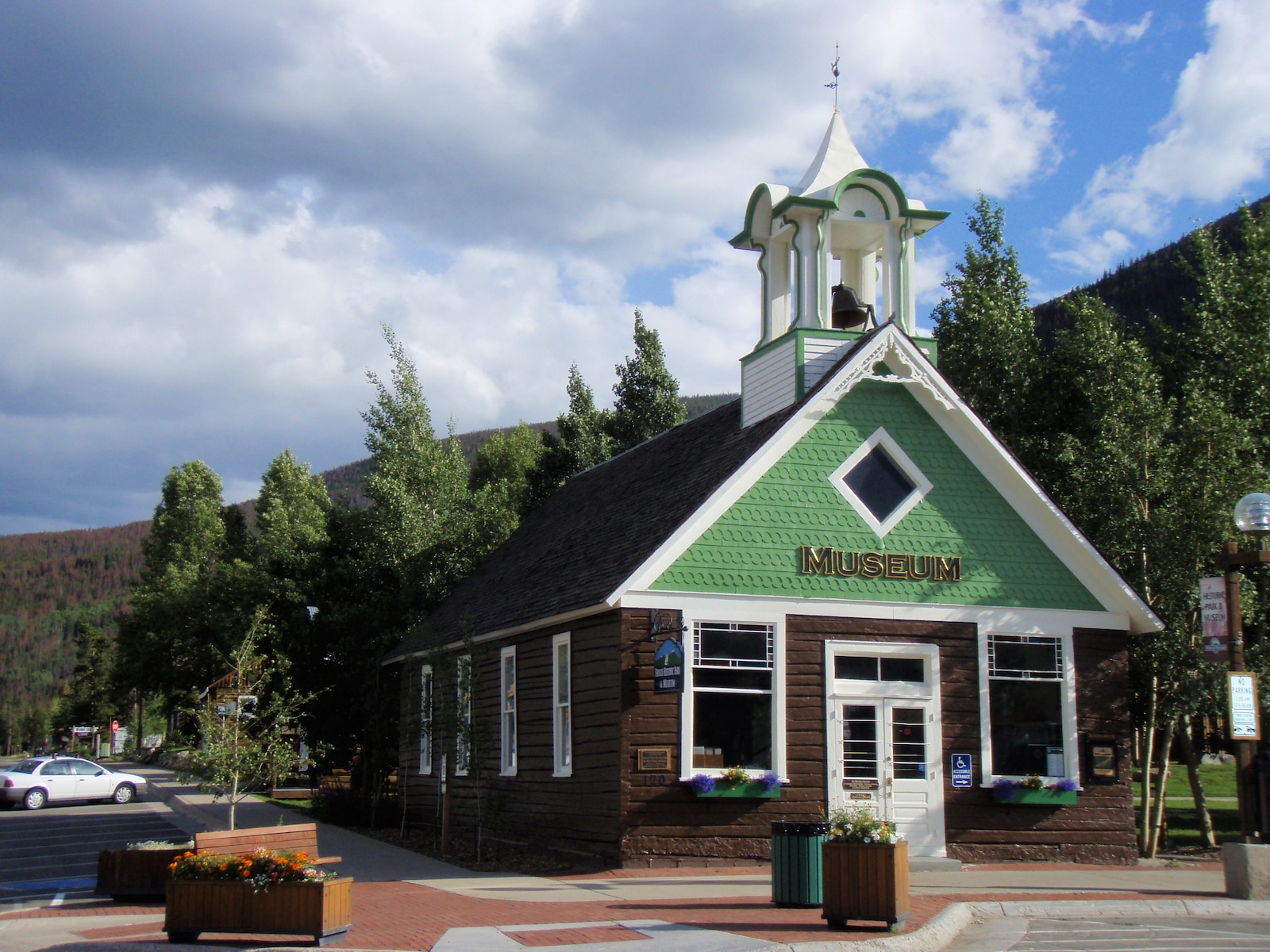 Dedicated to preserving and promoting Frisco's heritage and history, the Frisco Historic Park & Museum offers an excellent educational experience. With many artifacts and structures on display, visitors can learn about Frisco's rich history and its people, dating back 7,000 years to the early Ute settlements.
Behind the museum are several historic buildings that were brought to the area for visitors to explore and get an up-close and personal look at what life was like 100 years ago. From an 80-year-old trappers cabin to the old Frisco Jail, these buildings have stood the test of time. This walking tour showcases the architectural stylings of the 1900s, and you will be able to get a glimpse into the past life of Frisco's first citizens.
Frisco Escape Room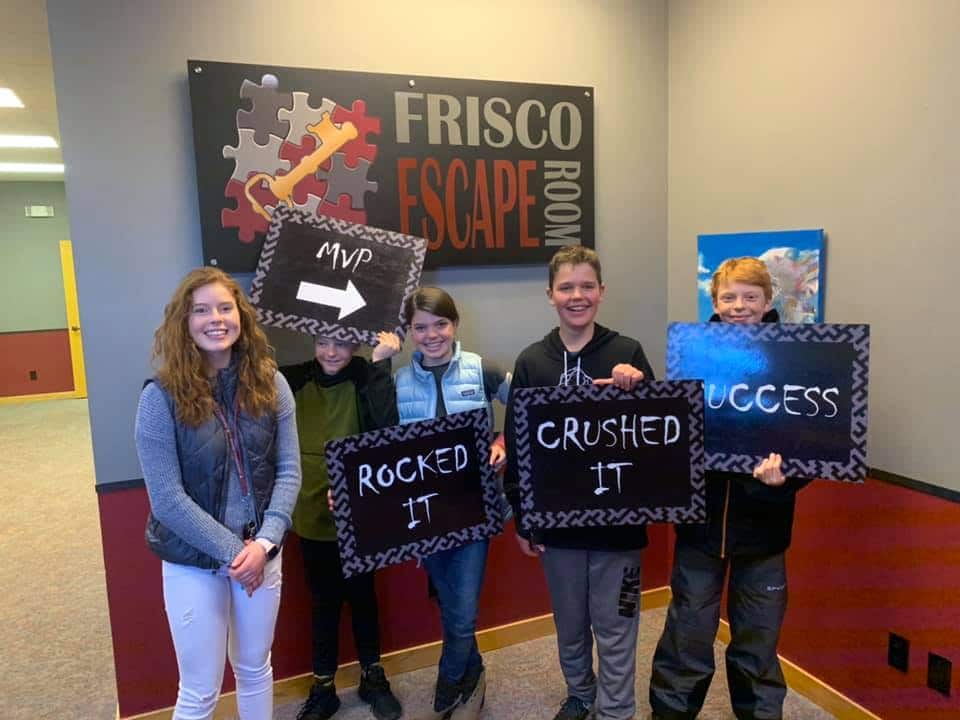 Escape Rooms are a great way to spend an afternoon with your friends and family. Working together as a group, you will need to figure out various mysteries and puzzles to "escape." The Frisco Escape Room has three different scenarios for you to enjoy, all with a unique backstory and hidden items, secret compartments, and clues.
Finders Keepers: This room has you searching for hidden loot in the year 1908. You will need to explore an old schoolhouse, find clues, and solve puzzles to learn the location of a hidden prize.
Dueces Wild: In this mystery adventure, you are citizens who stumble upon a murder. It is up to you to find the murder weapons and help implicate the criminals. This escape room is a challenge and perfect for amateur sleuths.
A Winter Fall: Working together as covert operatives, you will need to investigate the disappearance of an M16 agent.
The challenges vary in difficulty and have a minimum group size of 3-6. Great for children and adults, each room presents unique problems and an interactive theme.
Summer Activities
Frisco in the summer is beaming with sunshine, beautiful trails, and on-the-water adventures. Find your perfect mountain adventure with these summer activities in Frisco.
Hiking
With over 50 trails located nearby, Frisco is the perfect place to enjoy a hike. There are plenty of options for those of all skill levels, whether you are looking for a short hike with beautiful views or an all-day trek to get your heart pumping.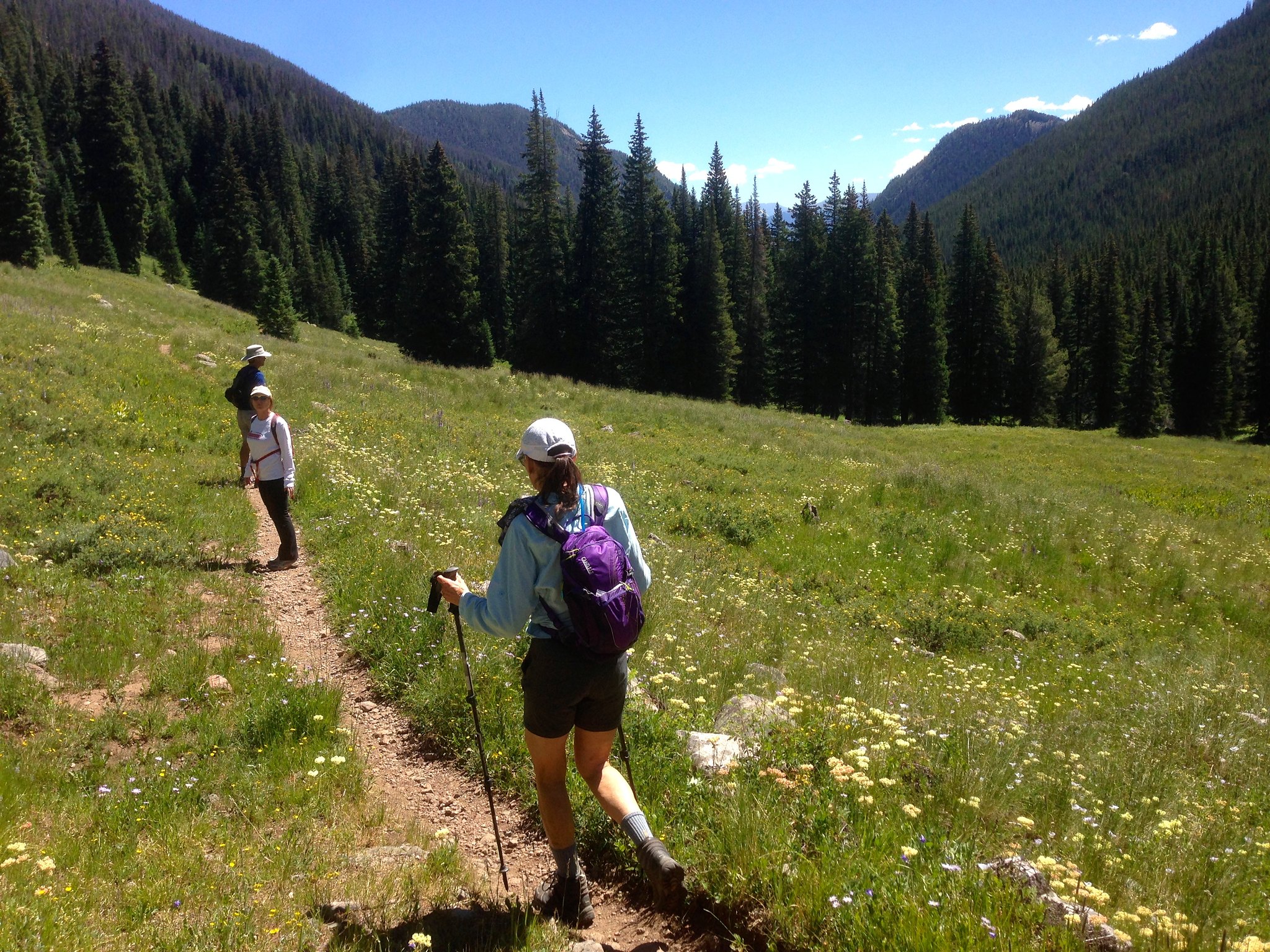 The Mayflower Gulch Grand Traverse is a moderate six-mile, heavily trafficked out-and-back trail. Known for its beautiful wildflowers during the summer, it is also a beautiful trail for backcountry skiing and snowshoeing. A slow and steady uphill jaunt along a wide trail, this path will lead you towards abandoned homes that were built there 100 years ago.
The North Ten Mile Creek Trail is a seven-mile, heavily trafficked out-and-back trail. As an easy-to-moderate hike, the first mile starts with a steep incline that levels out into a narrow path that winds through the trees. With gorgeous views all around, you will find yourself passing several small lakes and creeks.
Sapphire Point Overlook Trail is a short, 0.6-mile loop. Often used by locals for walking and running, there are beautiful views around every curve. With benches and picnic tables at different points, this trail provides an excellent opportunity for a picnic lunch amongst nature.
Mountain Biking
Frisco has many single-track and old dirt mining roads that are perfect for mountain bike enthusiasts. With the White River National Forest nearby, there are numerous trails to explore.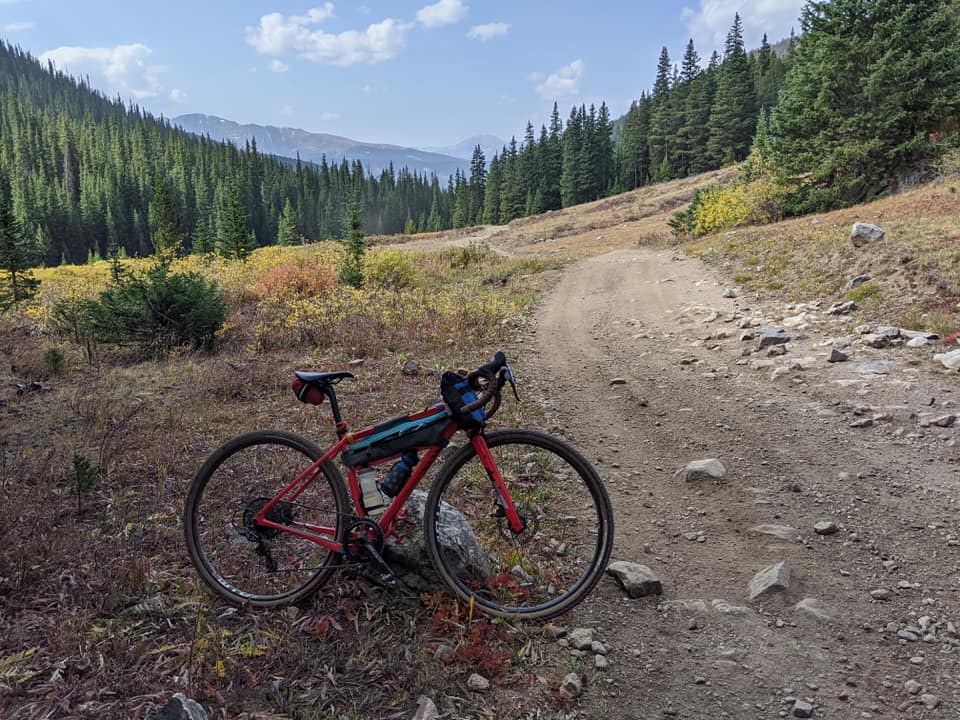 The Peaks Trail is a local favorite, as it is full of climbs and technical aspects that keep riders from feeling bored. From Frisco, it is an 18-mile out-and-back trail that is great for an afternoon of riding that won't leave you feeling exhausted. One mile into your mountain biking adventure, you will come to Rainbow lake, offering scenic photo opportunities and a moment to rest and regroup.
The Frisco Peninsula is a short, easy ride that's six miles long and follows the Dillon Reservoir shoreline. Great for a breezy lunchtime excursion, this popular path gives way to expansive mountain views and is an excellent starting point for many of the trails surrounding the area. There is minimal climbing involved and plenty of spots along the way to stop and take in the fantastic views.
Dillon Reservoir and Frisco Marina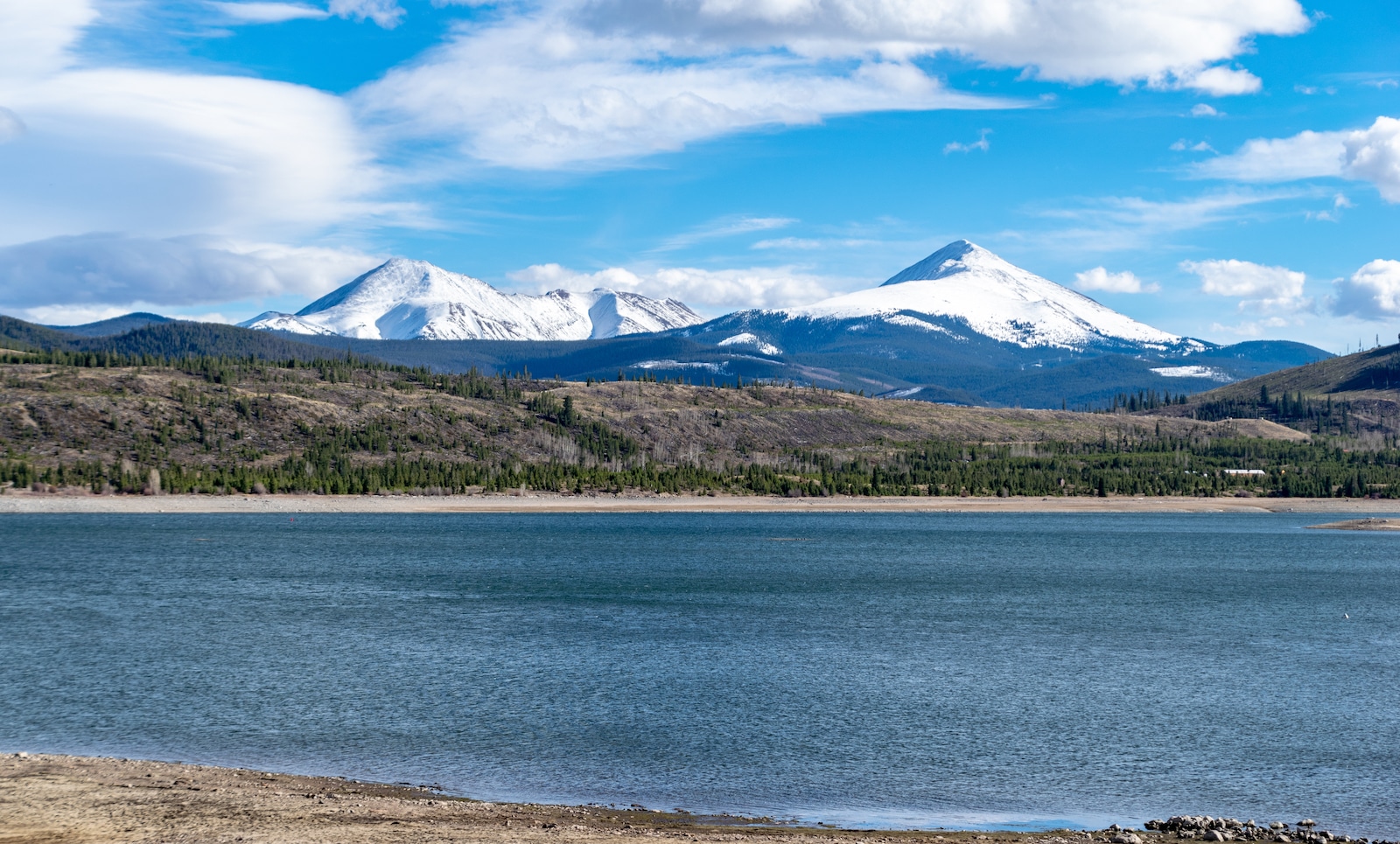 The scenic Dillon Reservoir is a popular attraction for the town of Frisco. With the water frozen solid in the winter, many enjoy ice fishing and snowmobiling across its glassy surface. In the warmer months, you can find hundreds of sailboats docked and coasting along the tranquil water. Lake fishing is common, either from a boat or the shore, and is stocked by the Blue River which flows in and out of the Dillon Reservoir.
You can rent pedal boats, canoes, kayaks, stand-up paddleboards, powerboats, and fishing boats from the Frisco Bay Marina. There are stand-up paddleboard yoga classes, as well as swimming instructors and other water sports. With so many activities on hand, there is plenty to do during those warm summer days.
Onshore, there is a playground for kids and the delicious Island Grill Restaurant, which offers casual shoreline dining. Plus, with multiple campgrounds providing over 100 campsites, there are plenty of options for overnight stays.
Winter activities
Winter snow and bluebird skies add to Frisco's beauty and mountain adventures. Find your perfect weekend getaway with the winter activities in Frisco.
Ski Breckenridge, Keystone, or Copper Mountain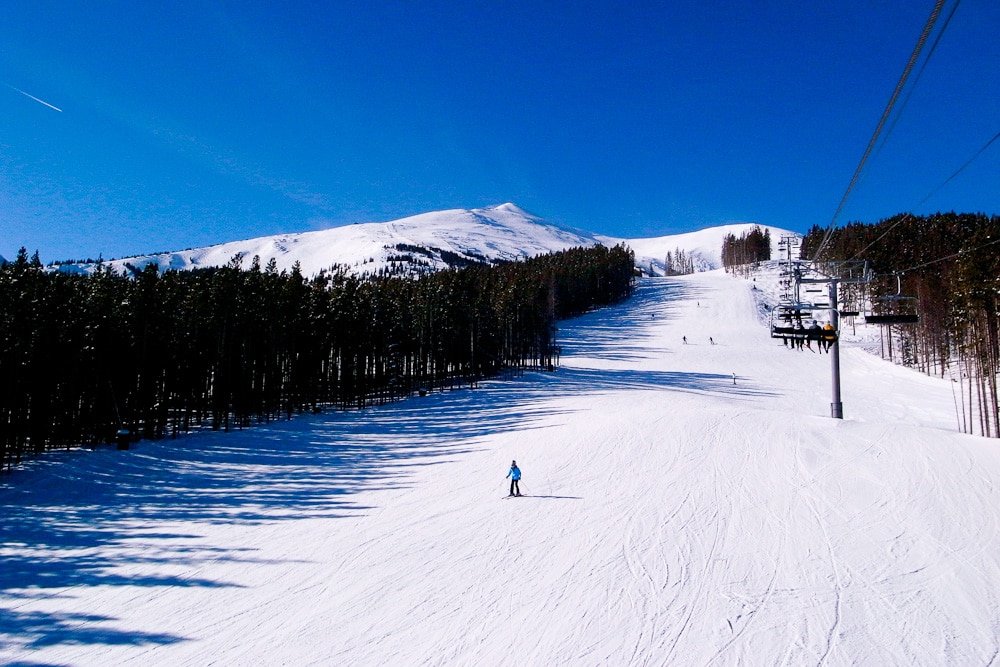 With eight ski and ride resorts within an hour of downtown, Frisco is the perfect place to use as a home base for your skiing adventures. Offering free transportation that leaves from Main Street, you can easily enjoy a different mountain each day.
Copper Mountain
Copper Mountain is only seven minutes from Main Street, and where you will find most of Frisco and Summit Counties' local skiing. With over 140 runs and 2,500 acres of skiable terrain, there is something here for visitors of all skill levels. The runs are evenly distributed between beginner, intermediate, and advanced skill levels, plus 23 lifts taking riders to the top.
Keystone Ski Resort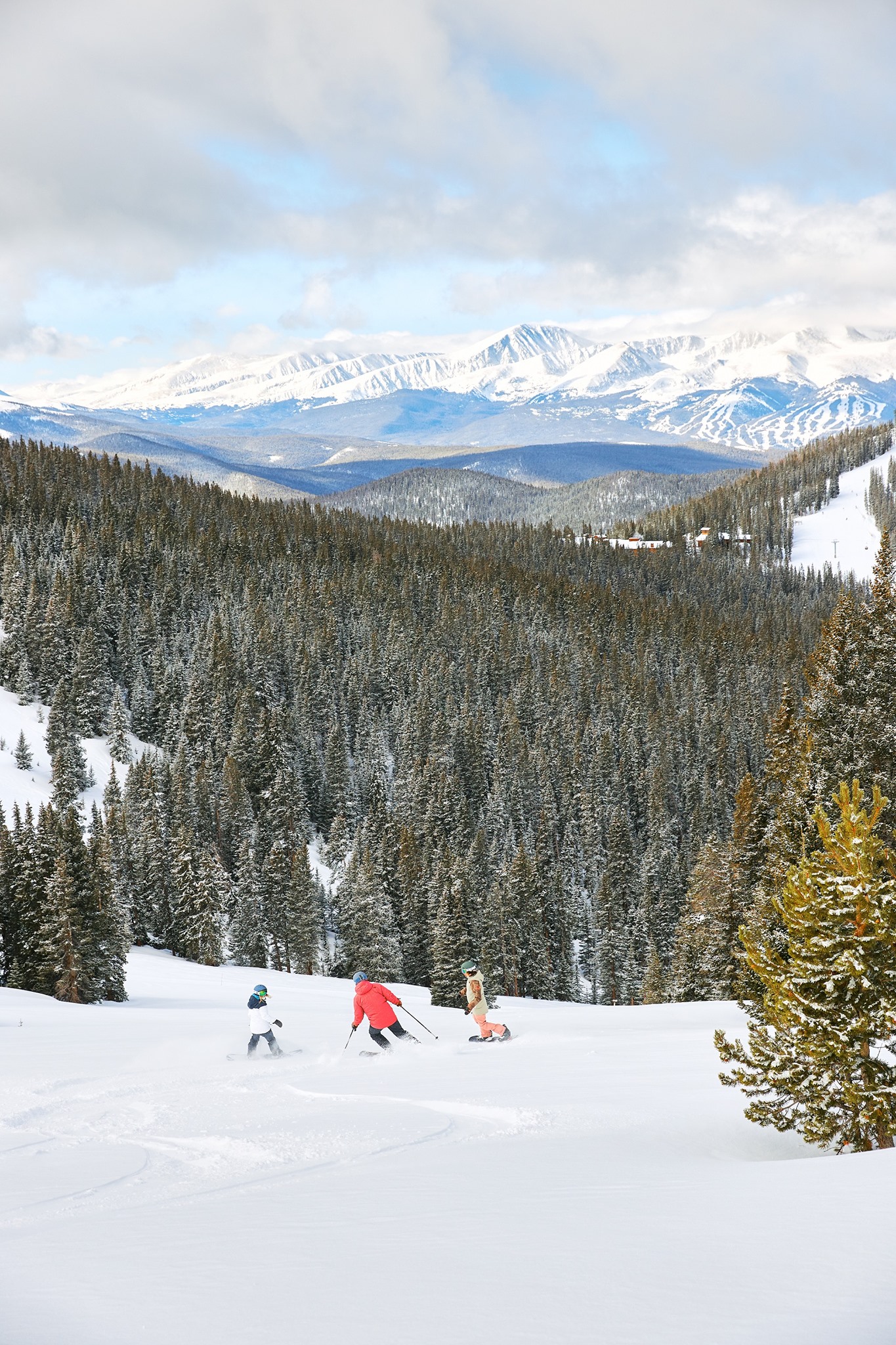 Keystone Ski Resort is located 20 minutes away and is the largest resort in Summit County. With over 3,000 acres of skiable terrain, Keystone is well known for its attention to detail and family-friendly atmosphere.
20 lifts take riders 12,400 feet to the summit, with 135 trails to get back down. With three beautiful mountains to ride, there is a wide variety of courses and terrain features, such as groomers, bumps, steeps, bowls, terrain parks, and learning areas.
Keystone is a premier skiing destination, and nearly fifty percent of Keystone's ski area is rated difficult, making it a prime spot for advanced riders to enjoy the slopes. Plus, there's fun for the kids as well at the Keystone Kidtopia and the world's largest snow fort, closed-off Family Ski and Ride Zones, and terrain specially designed for youth learning.
Breckenridge Ski Resort
As one of Colorado's most popular ski resorts, Breckenridge Ski Resort is a quick 15 minutes from Frisco. With five peaks that span over 2,900 acres, it balances a world-class ski resort with a casual, easy-going atmosphere. Great for experienced snow-enthusiasts as well as families and first-timers, there are more than enough trails for everyone.
With 34 lift systems taking riders to 187 trails, there are as many green and blue trails as there are black runs. Known for its snowboarding and freestyling riding, riders can enjoy a varied, natural terrain with moguls, tree skiing, and alpine bowls. Downtown, you will find plenty of shopping, restaurants, and vibrant nightlife.
Frisco Adventure Park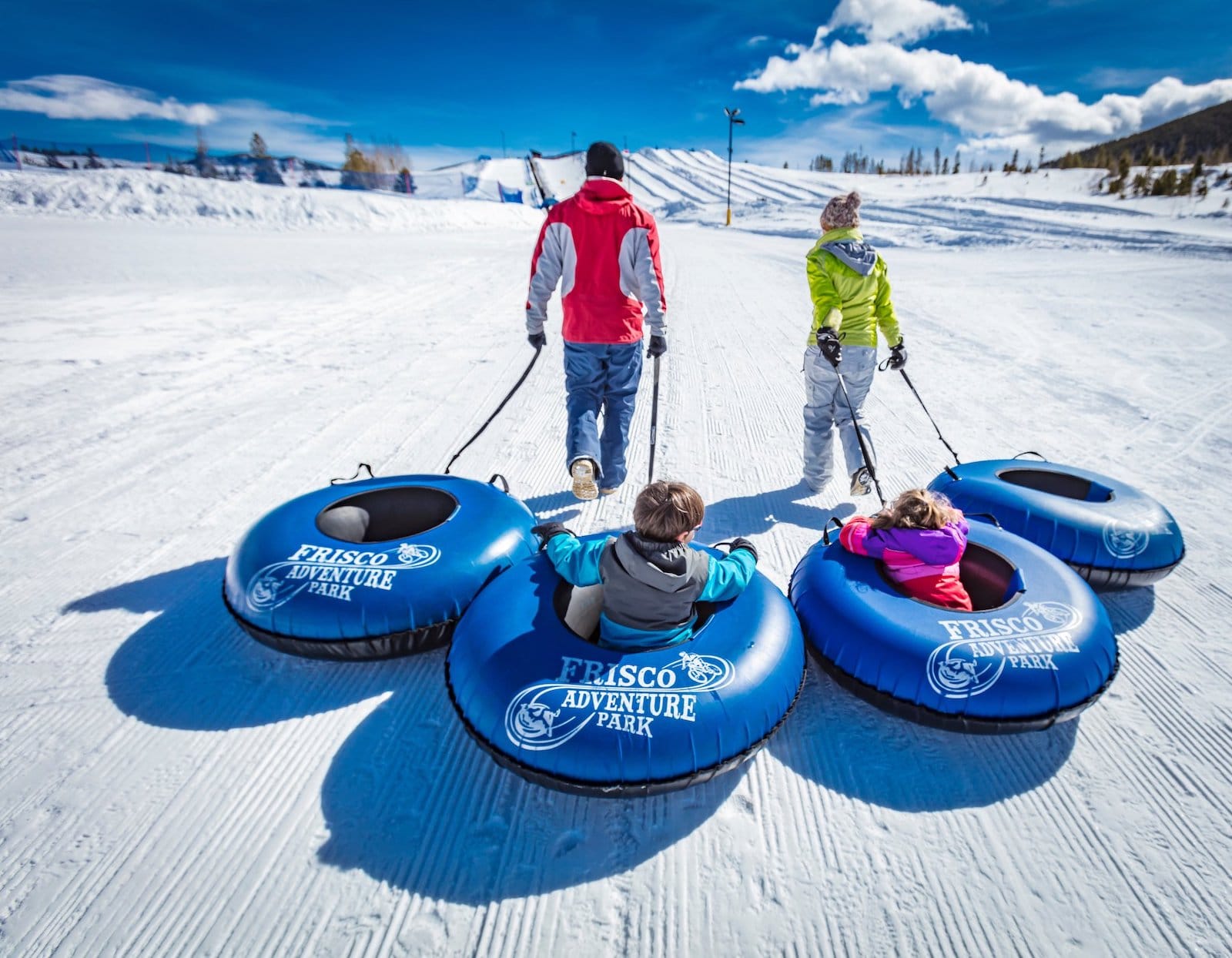 Frisco Adventure Park is located only minutes from Main Street and has various winter activities for all to enjoy. Located on the beautiful Frisco Peninsula, there are picturesque water and mountain views in every direction.
The Tubing Park at Frisco Adventure Park has multiple lanes for tubing, each providing a unique experience. Some provide a slower, more relaxed pace, while others will have you zipping down the hill and getting air as you soar over the rolling terrain. Accessed by a surface lift, this is a great activity that the whole family can enjoy.
The Beginner Ski & Ride hill is the perfect way to introduce new skiers and children to the joys of soaring down the mountain. With lessons taught by Copper Mountain instructors, newcomers will receive the best training and advice to make their first foray into skiing fun and enjoyable. The best part is that kids four and under ski free!
The Frisco Nordic Center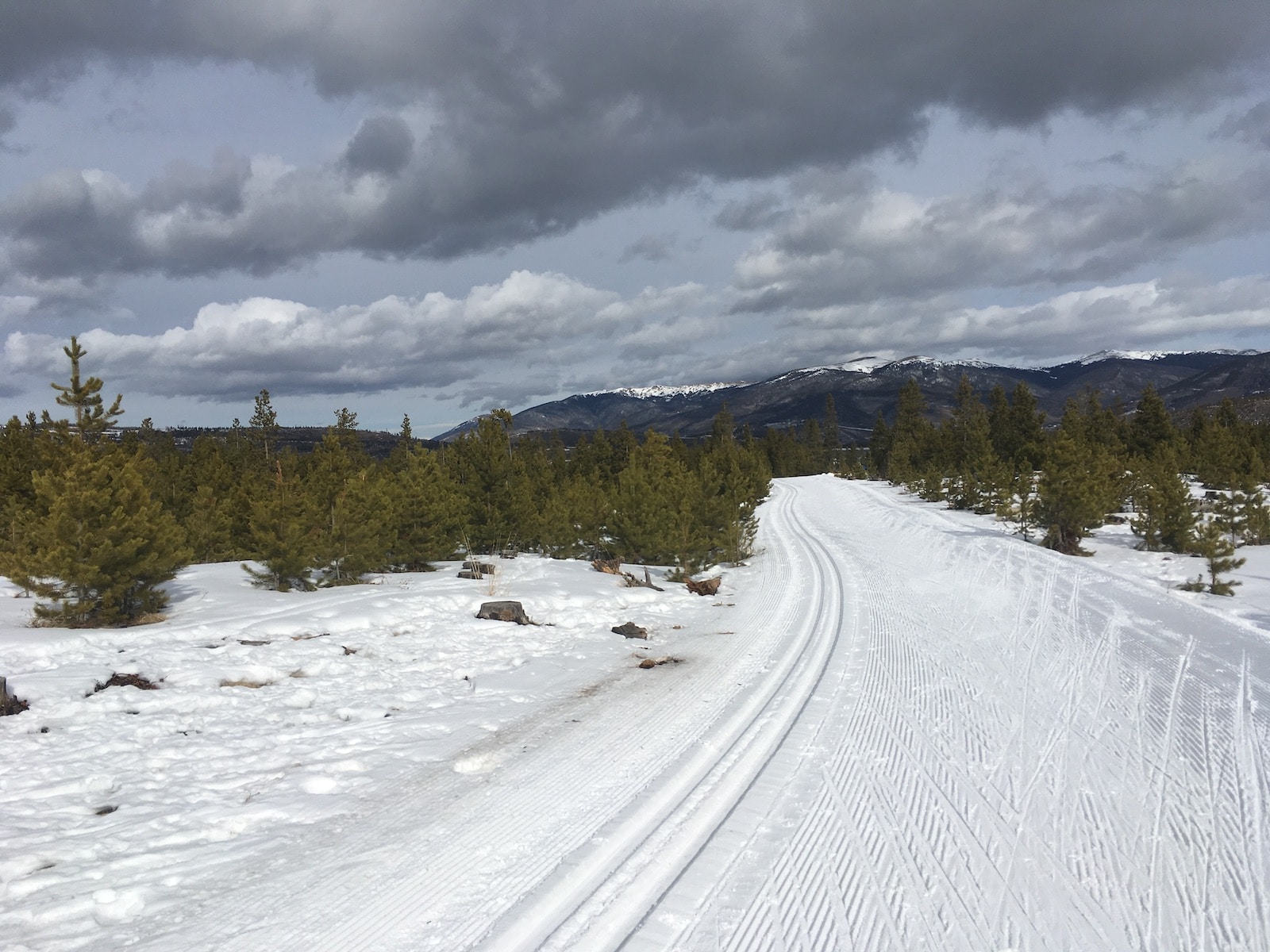 With nearly 30 miles of Nordic skiing and snowshoeing trails, Adventure Park will have you zig-zagging throughout the trees and across freshly fallen snow all day long. The Frisco Nordic Center will fulfill your equipment rental needs and get you out there and enjoying your afternoon, surrounded by snow-topped peaks and beautiful trees.
Offering private Nordic ski lessons, you will learn the fundamentals with trained instructors who will help you achieve your personal goals. All of the lessons and guided tours provided by the Nordic Center are private and cater to your individual needs.
The guided snowshoe tours are the best way to enjoy the many trails that wind through the area. The knowledgeable guides will lead you along, sharing the local history of Frisco and teach you all about the plant and animal life that makes this such a beautiful area.
No matter if the snow is falling or if the sun is shining, there are plenty of things to do in Frisco for the perfect mountain getaway.