Nestled within the San Luis Valley in southern Colorado, the spiritual town of Crestone not only offers its visitors a place to explore the outdoors but also a place to explore within themselves. Known as a premier spiritual center, Crestone is a destination for healing and finding your zen with its many ashrams and temples.
Find your daily dose of calm with these things to do in Crestone.
Year-round activities
No matter what time of year you visit Crestone there are plenty of things to keep you busy and grounded. From mountain peaks and wetlands to spiritual ashrams and relaxing hot springs you have the best of both worlds with these year-round activities in Crestone.
Baca National Wildlife Refuge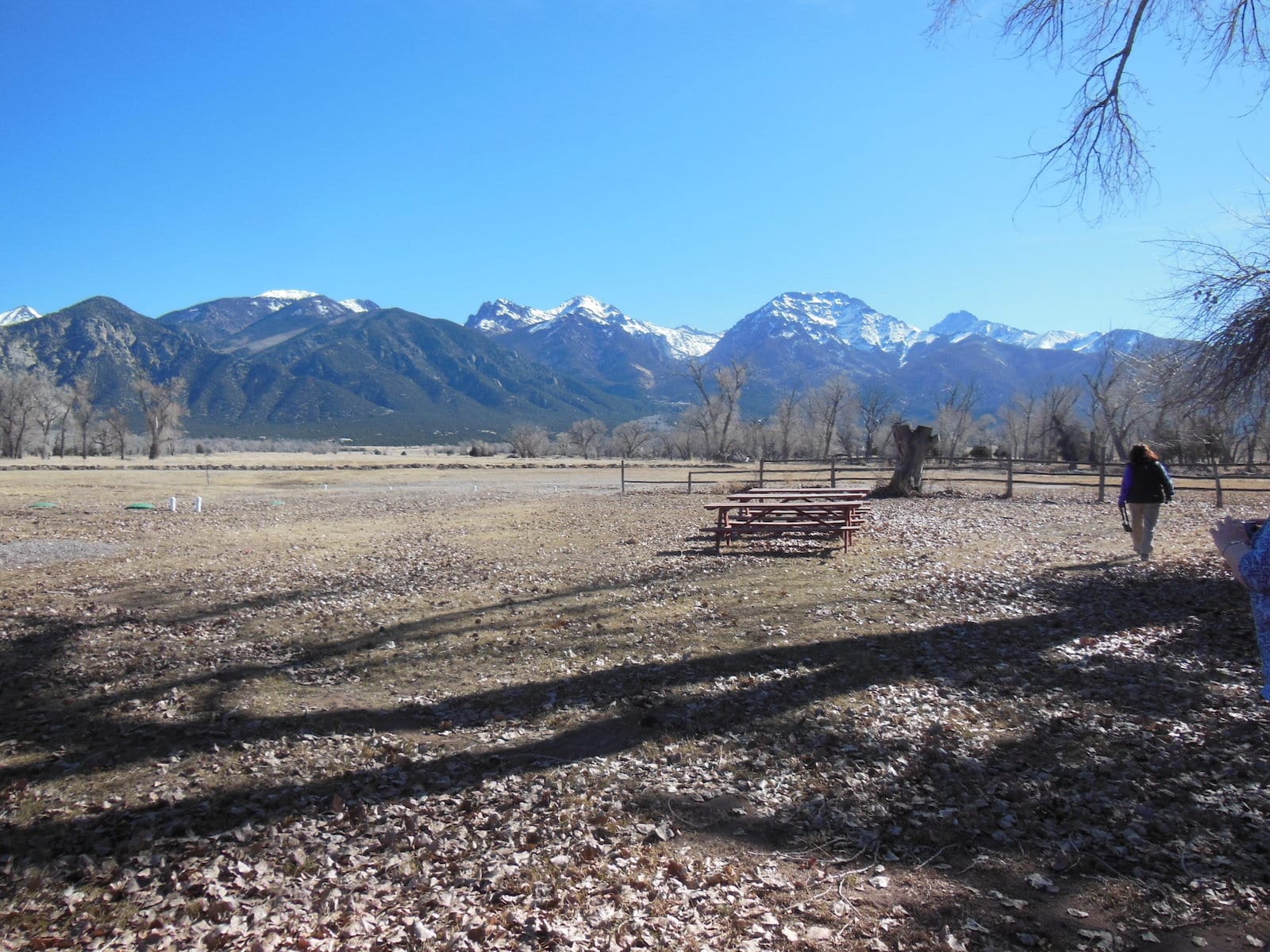 Part of the San Luis Valley National Wildlife Refuges, Baca National Wildlife Refuge is a 92,500-acre area dedicated to the conservation of the San Luis Valley's abundance of wildlife. Set at 7,800 feet above sea level and surrounded by some of Colorado's most beautiful mountain ranges including the Sangre de Cristo, this refuge harbors a large number of diverse animals.
From dozens of species of birds including the Western Meadowlark and Great Horned Owl to frogs, squirrels, and mice, there's no shortage of interesting and often threatened and endangered species of animals at Baca National Wildlife Refuge. The refuge is located just north of Great Sand Dunes National Park, making it isolated yet stunningly beautiful.
Hiking/Biking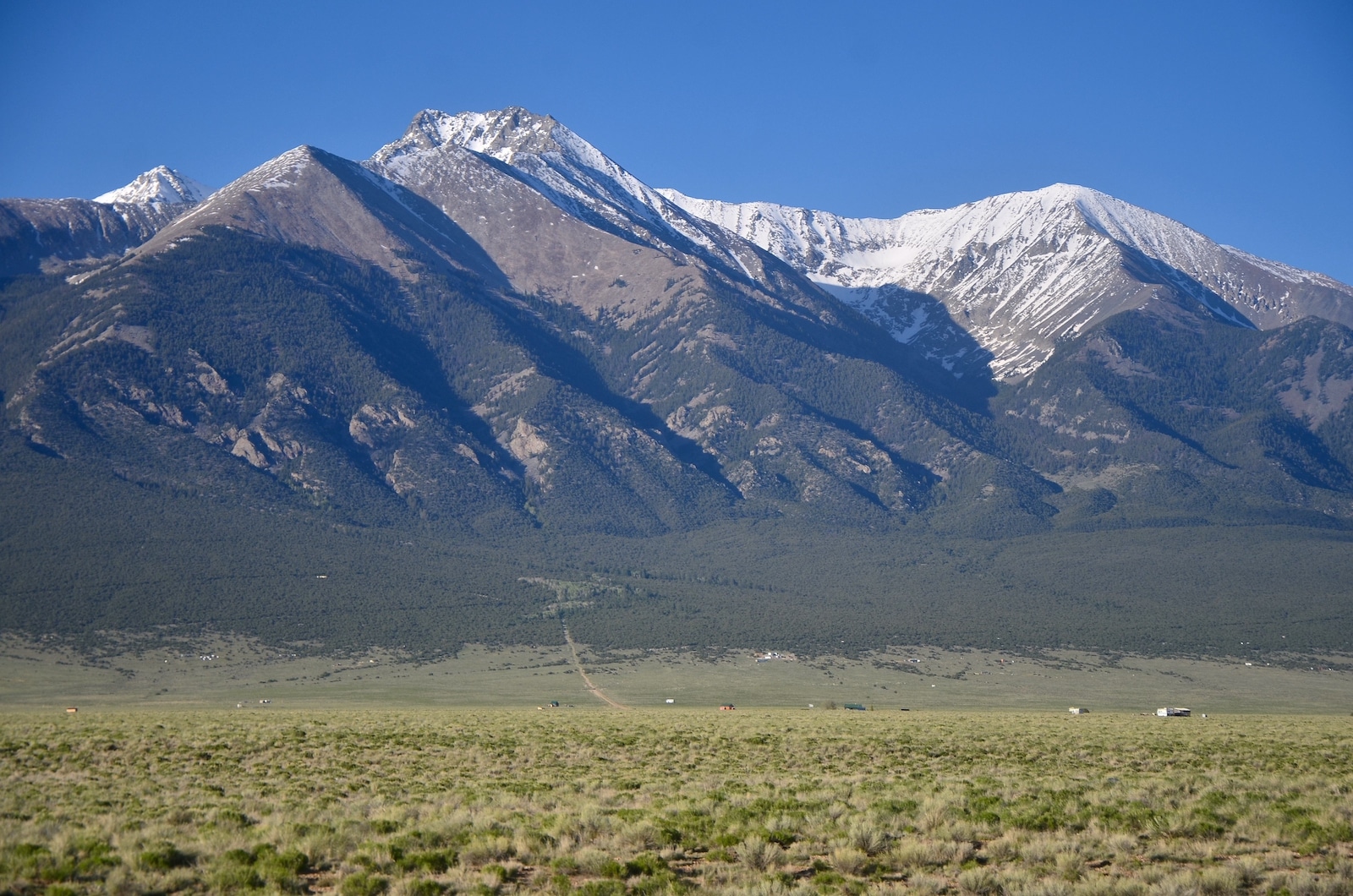 Like most towns in and around the mountains, Crestone has no shortage of world-class hiking and biking. Set at the base of the rugged Sangre de Cristo Mountains, named for the blood-red color they often take during sunset from the San Luis Valley, Crestone's backyard is an outdoor lover's paradise.
One popular hike is the Willow Lake Trail. This is a 10-mile round-trip hike, and it gains 2,805 feet of elevation, so it's not for the faint of heart, but hikers are rewarded with beautiful views of Willow Lake and expansive forests of aspen and fir. Willow Lake also makes a great base camp for tackling the climb up Kit Carson Peak, one of Colorado's many 14ers.
Much of the Sangre de Cristo Mountain Range is protected land, so there's not a huge amount of mountain biking in the direct vicinity, but there's lots of good singletrack across the San Luis Valley in Del Norte. Here, the Penitente Canyon trails are popular as well as the Sunshine Kitty Trail.
Crestone Ziggurat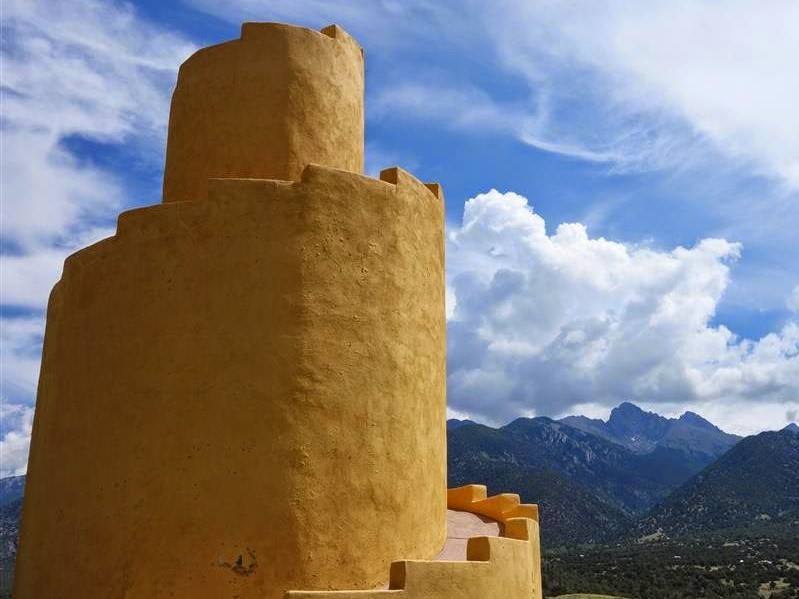 Commonly known as a deeply spiritual place, Crestone, Colorado is home to a large number of diverse religious practices and centers. Among these is the Crestone Ziggurat.
Ziggurats, which originated in the Fertile Crescent thousands of years ago thanks to the Sumerian civilization, were religious centers that were said to house the gods. Similarly, the Crestone Ziggurat is a place for quiet meditation and contemplation.
There's a short walk that climbs to the top of the rocky hill where the ziggurat stands, with views of the mountains and the expansive San Luis Valley below, make this a memorable and often remarkably spiritual experience. Access is free to the public, but visitors should take care to respect the site and all of those who may be visiting it.
Crestone Mountain Zen Center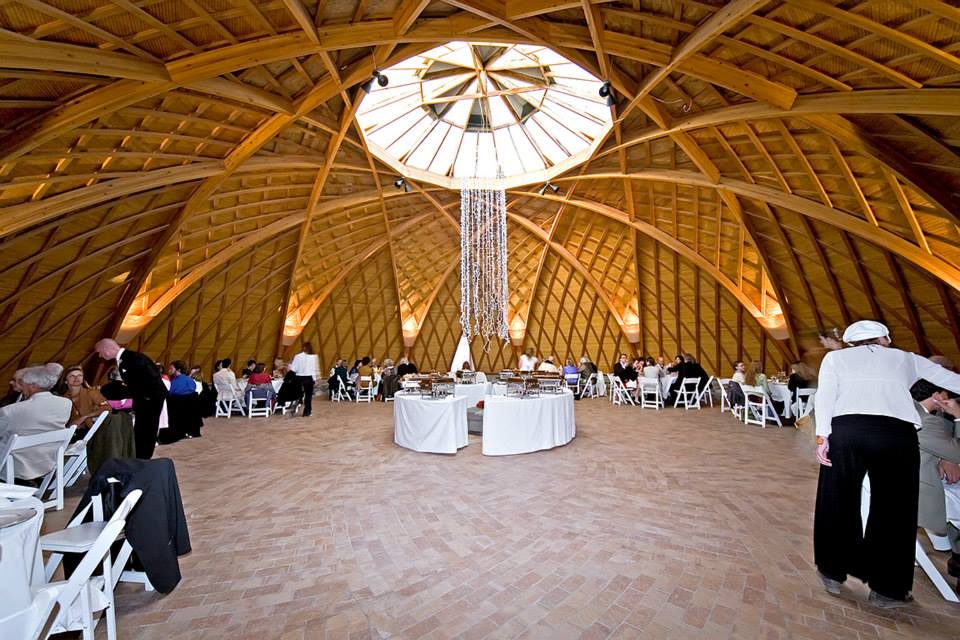 The Crestone Mountain Zen Center is one of the highlights of Crestone. Set on a beautiful 240-acre campus that overlooks the San Luis Valley while also providing awe-inspiring views of the Sangre de Cristo Mountains, the center is the perfect place to relax, recharge, and retreat for a moment of zen.
Visitors have two options when visiting the center. One is to become a student. This involves following the daily schedule of work, meals, and study, and the minimum stay is five days. For those hoping for a less work-oriented retreat, consider staying as a guest. Guests may still participate in talks, lectures, and other activities, but they are not obligated to the meal and work schedule as students are.
Visit a Temple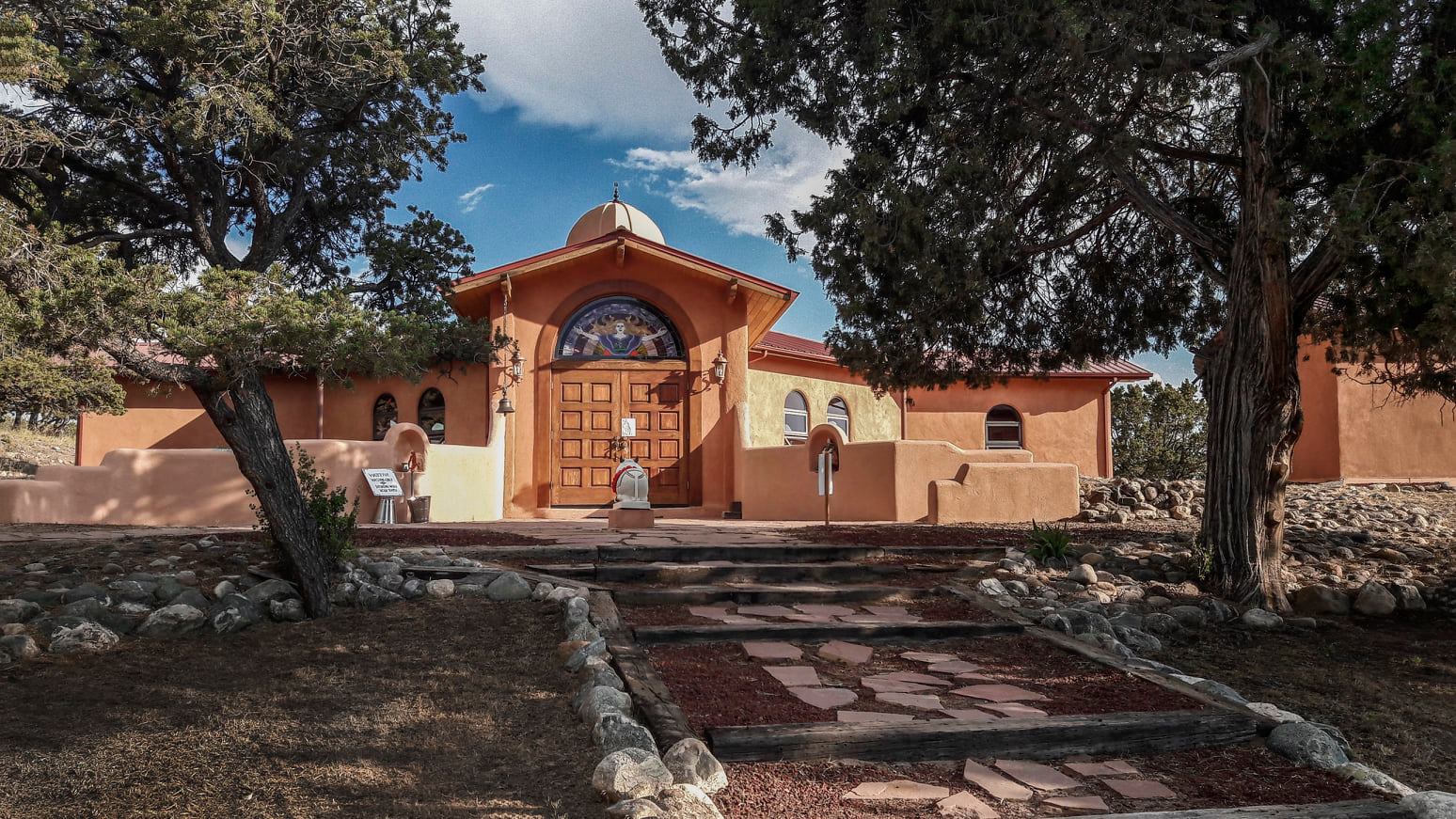 Aside from the Crestone Mountain Zen Center, there are a large number of other temples in the area. Mostly practicing a variety of sects of Buddhism but with other religions as well, these beautiful temples provide a peek into a world dedicated to meditation, spirituality, and self-improvement.
One option is Crestone MahaLakshmi Temple. This Hindu temple is open every day during daylight hours, and overnight stays are allowed if advance notice is given. Visitors are welcome to participate in yoga or join the temple in a homemade lunch. Beyond the Hindu temple, there are other options for those interested in Buddhism, and the Christian faith.
Visit Hot Springs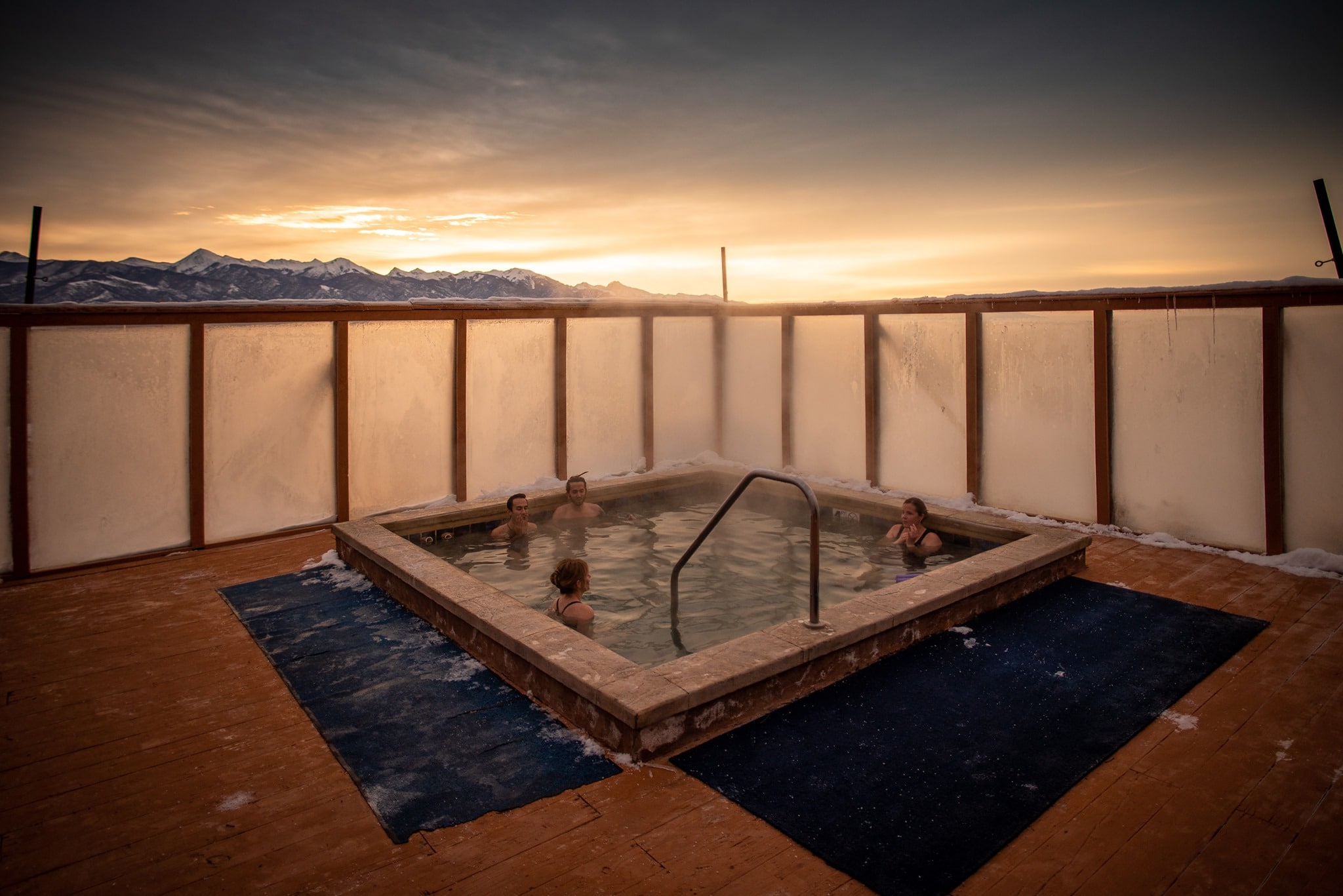 Aside from the religious and spiritual appeal of Crestone, it is also a place where visitors can enjoy several hot springs in the area. Featuring geothermally heated mineral water that is brought to the surface, these resorts combine this wonderful water with relaxing atmospheres to create a restorative and often introspective experience.
A popular option in the San Luis Valley is Joyful Journey Hot Springs Spa. Located north of Crestone near the intersection of US-Highway 285 and Highway 17, Joyful Journey is a hot spring resort that is open for both day-use and overnight stays.
There are three pools ranging in temperature from 98°F to 108°F, so soakers of all kinds can find an appropriate temperature. The water is full of a number of beneficial minerals including zinc, phosphate, magnesium, and many more.
In addition to the three hot spring pools, Joyful Journey also features a full-service spa, which includes a variety of massage treatments as well as facial treatments. Additionally, visitors are invited to participate in the resort's yoga and art classes. Overnight guests can stay in the Lodge, yurts, tipis, or traditional campsites.
Valley View Hot Springs is another popular hot spring resort in the area. The entire property is clothing-optional, and there are a number of areas for soaking. For those hoping for a more primitive experience, there are a few natural rock ponds that hold mineral water heated between 93°F-107°F. Also, the resort features three traditional swimming pools as well.
Like Joyful Journey, Valley View Hot Springs has full massage services by licensed therapists. For accommodations, the resort has plenty of camping sites and a number of historic lodging options including community and private options.
As you can see, the town of Crestone has it all for the perfect relaxing getaway! Find your spiritual self with these things to do in Crestone!