Resting between the Canyons of the Ancients National Monument and Mesa Verde National Park, the small town of Cortez is bursting with culture and archeological highlights. This secluded gem has things to do and see throughout the year round.
As one of the most populous towns in Southwest Colorado, Cortez makes the perfect base camp for exploring all the historical and archeological sites that fill the region. From hiking to ancient ruins to epic mountain biking trails discover these things to do in Cortez.
Year-round activities
No matter what time of year, the ancient ruins, National Monuments, and National Park are waiting to be explored. Discover the region's history with these year-round activities in Cortez.
The Mesa Verde National Park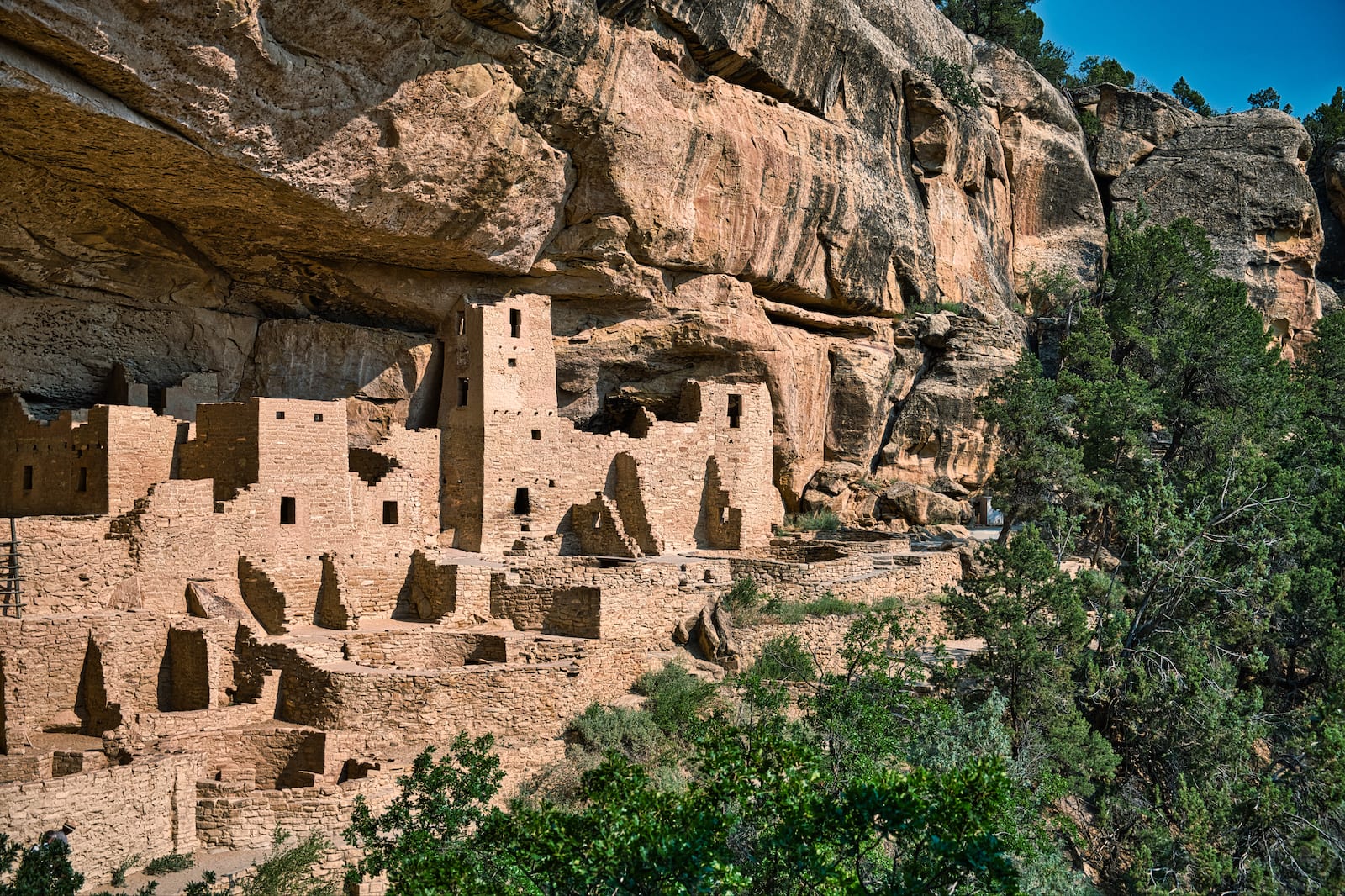 As one of four National Parks in Colorado, Mesa Verde National Park offers a unique glimpse into the past with its ancient cliff dwellings, petroglyphs, and other historical sites. Visitors can explore over 5,000 known archeological sites, including 600 ancient cliff dwellings, built between 450 and 1300 A.D., all while enjoying spectacular views from scenic lookouts.
What used to be the home for 25 Puebloan families, the Cliff Palace is the largest cliff dwelling in the park. With 150 rooms and 23 kivas, it was used as a social center and gathering place for different ceremonies. Long House is the second-largest cliff dwelling, with about 150 rooms, and both of these locations offer daily guided walkthroughs.
The ranger-assisted tours of Cliff Palace and Long House cliff dwellings are provided by the park and require a reservation. These guided tours provide the opportunity to explore the largest cliff dwellings and learn all about Puebloan history. There are also a number of trails throughout the park that you can explore on your own.
Crow Canyon Archaeological Center
Considered a "living classroom," the Crow Canyon Archaeological Center offers experiential education programs for students and adults. Here, you can explore the field of archaeology through different educational and travel programs. With week-long, small group tours that take you to various archaeological sites, you can work and learn alongside professional archaeologists. They also have hour-long free tours, which give a more basic overview of archaeologists' work and a tour of the artifact room.
Canyons of the Ancients National Monument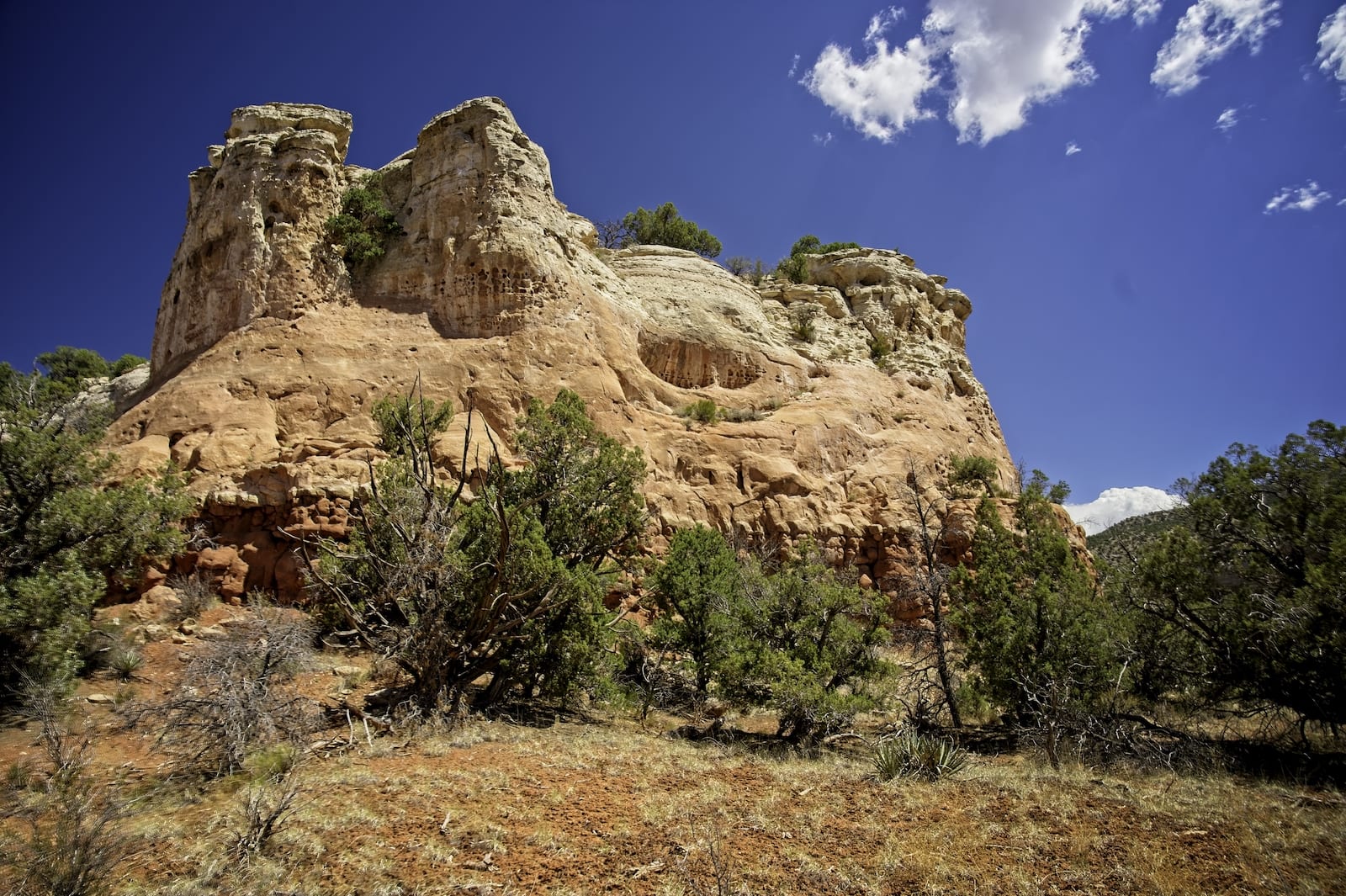 Covering 176,000 acres of federal land, the Canyons of the Ancients National Monument contains the highest archeological site density in the U.S. There are an estimated 30,000 sites, with many field houses, reservoirs, cliff dwellings, shrines, petroglyphs, and sweat lodges to explore. Some areas have more than 100 sites per square mile.
Stop into the Visitor Center and Museum to get a trail map that outlines the most popular hiking routes.
Canyons of the Ancients Visitor Center and Museum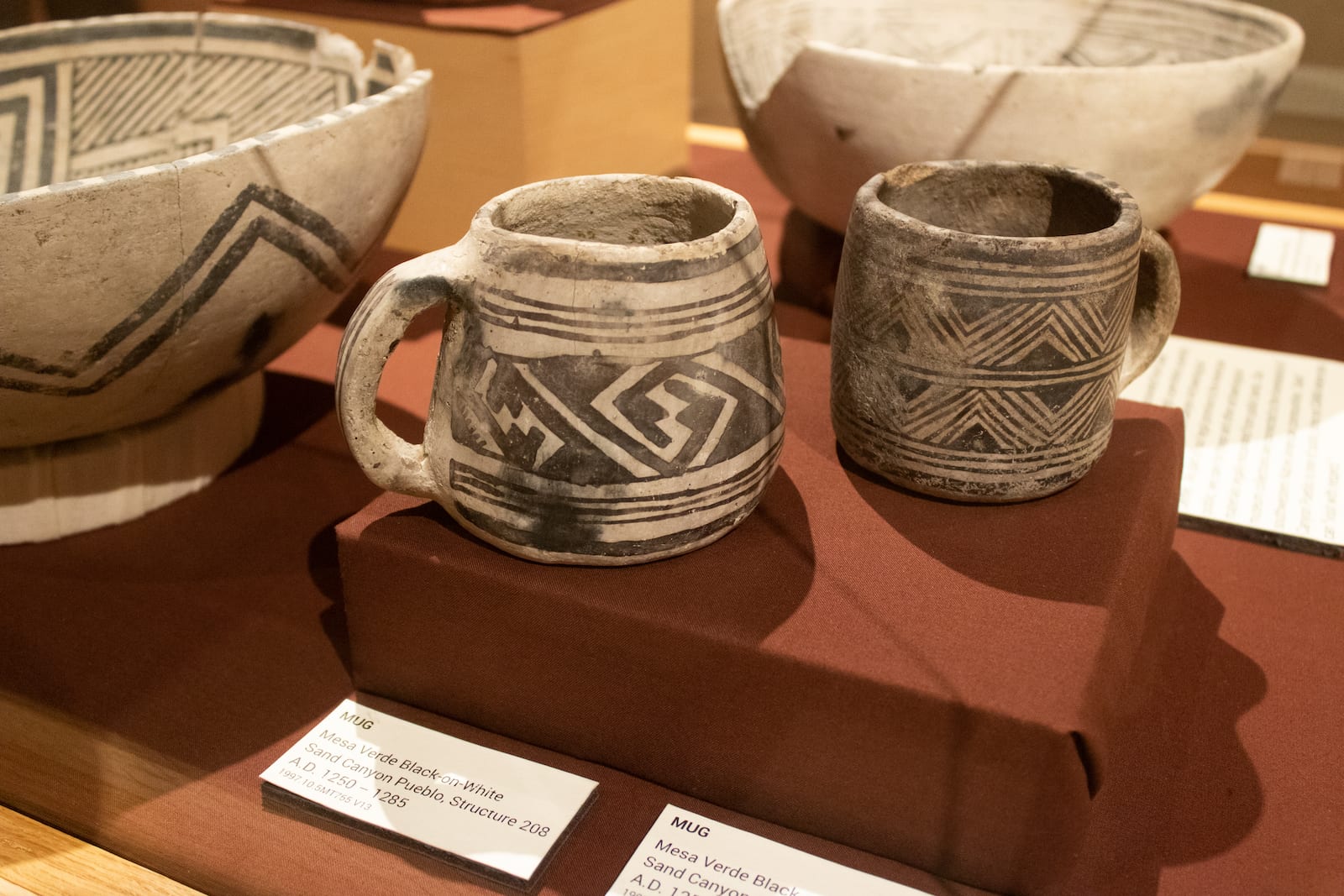 The Canyons of the Ancients Visitor Center and Museum holds three million records and artifacts from ancient cultures that once inhabited Southwestern Colorado. There is also a public research library, educational resources, and a museum shop. There are two nearby 12th-century archaeological sites, special exhibits and events, and a nearby picnic area.
Cortez Cultural Center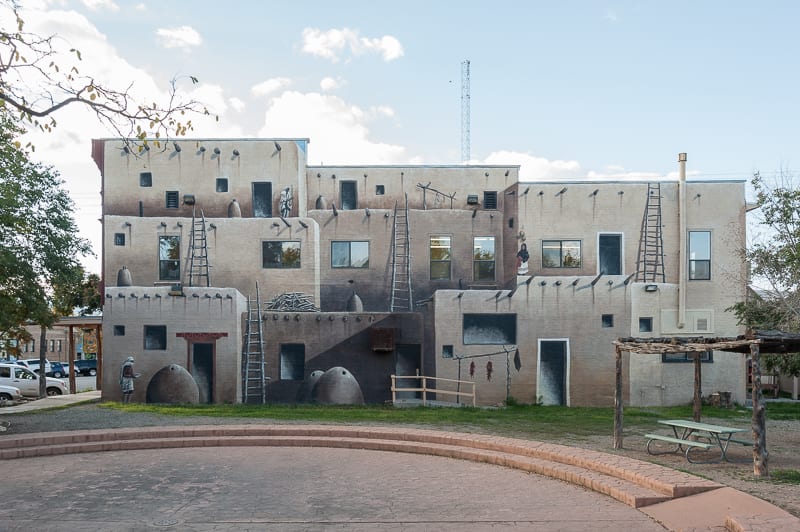 The Cortez Cultural Center is a beautiful building offering a wealth of information on Ancestral Puebloans. Many exhibits cover the local history, art, and ways of life for the ancient cultures that once thrived here.
The most popular attraction is the live Native American dances that happen in the evening, Monday through Saturday. Located within a charming amphitheater, these performances celebrate different types of native dance, with guided explanations on their significance.
Notah Dineh Trading Company and Museum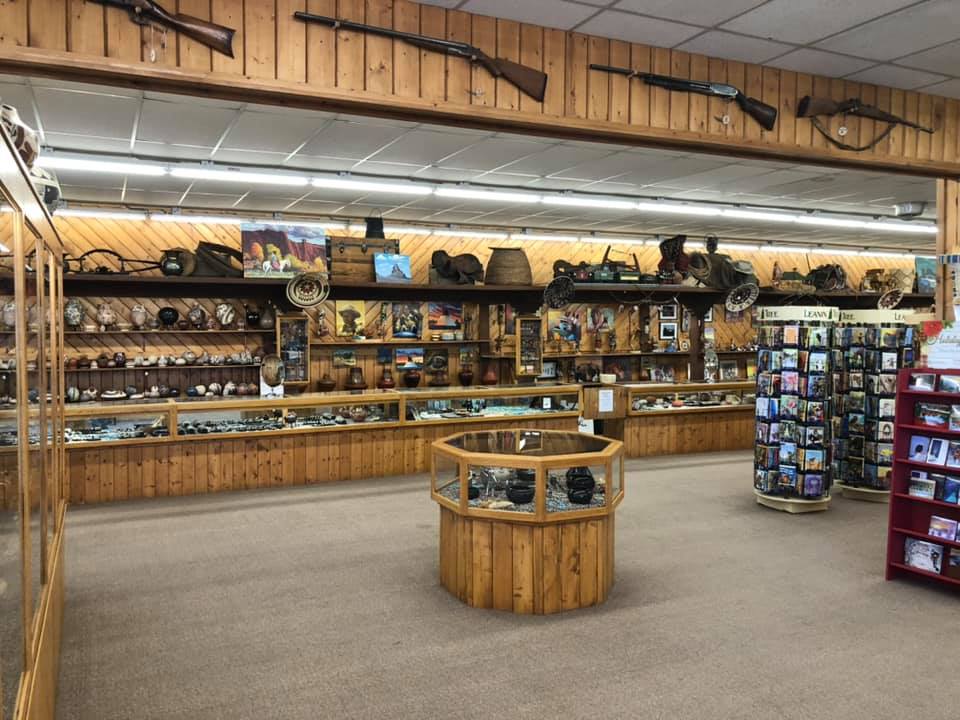 Specializing in unique Native American art, the Notah Dineh Trading Company and Museum features many exhibitions that showcase an immense collection of Pueblo, Ute, and Navajo pottery, baskets, sculptures, jewelry, and more. Holding the most extensive collection of Navajo rugs in the region, these beautiful pieces of art are laid out for close examination. There are also collections of artifacts from the Old West, such as antique bits and bridles, clothing, weapons, and leatherwear.
The Lowry Pueblo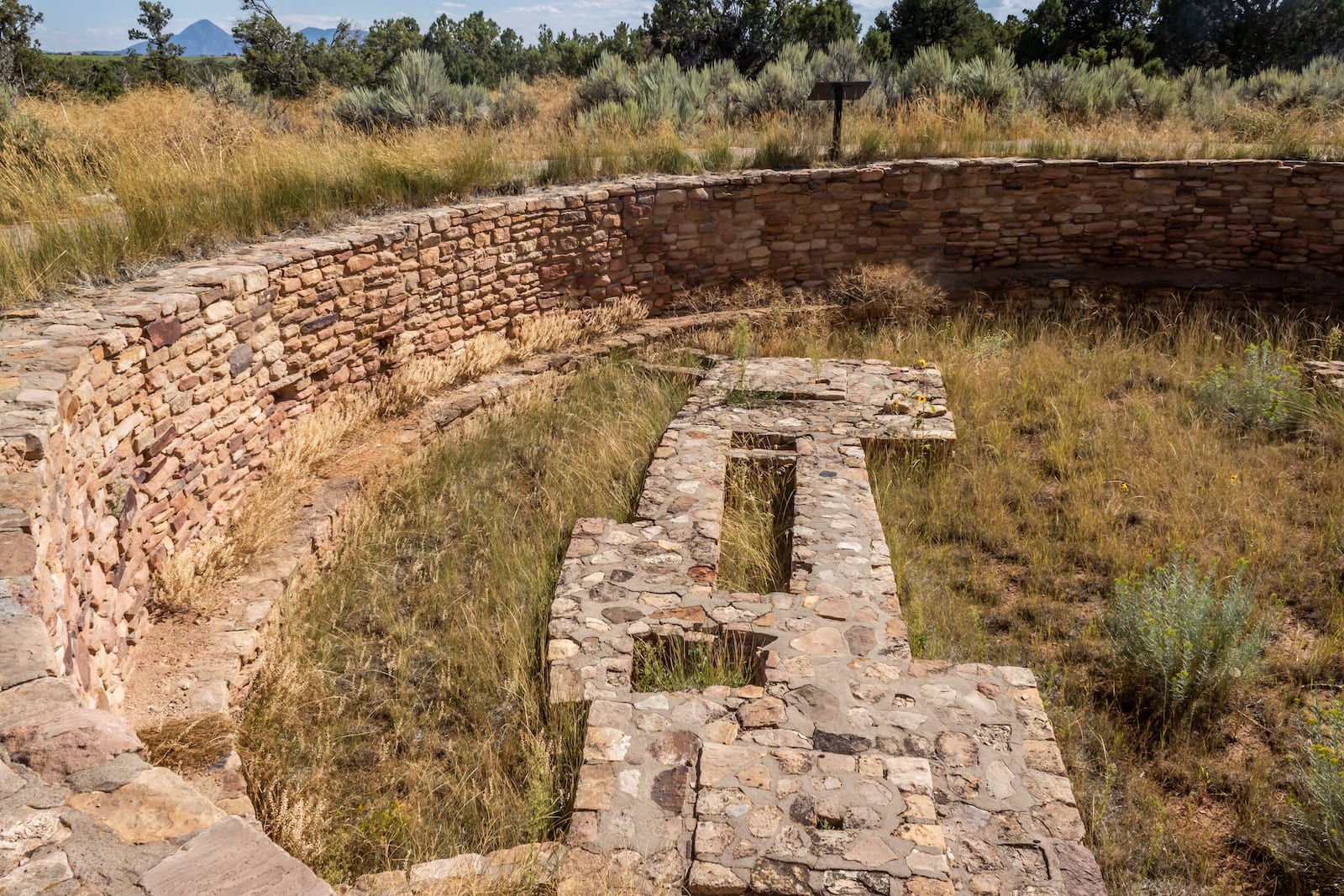 Home to 100 people in the early 11th century, the Lowry Pueblo contained 40 rooms and eight kivas at the height of its occupation. Designated a National Historic Landmark in 1967, this rectangular block of ancient homes is also a part of the Canyons of the Ancients National Monument.
Ute Mountain Tribal Park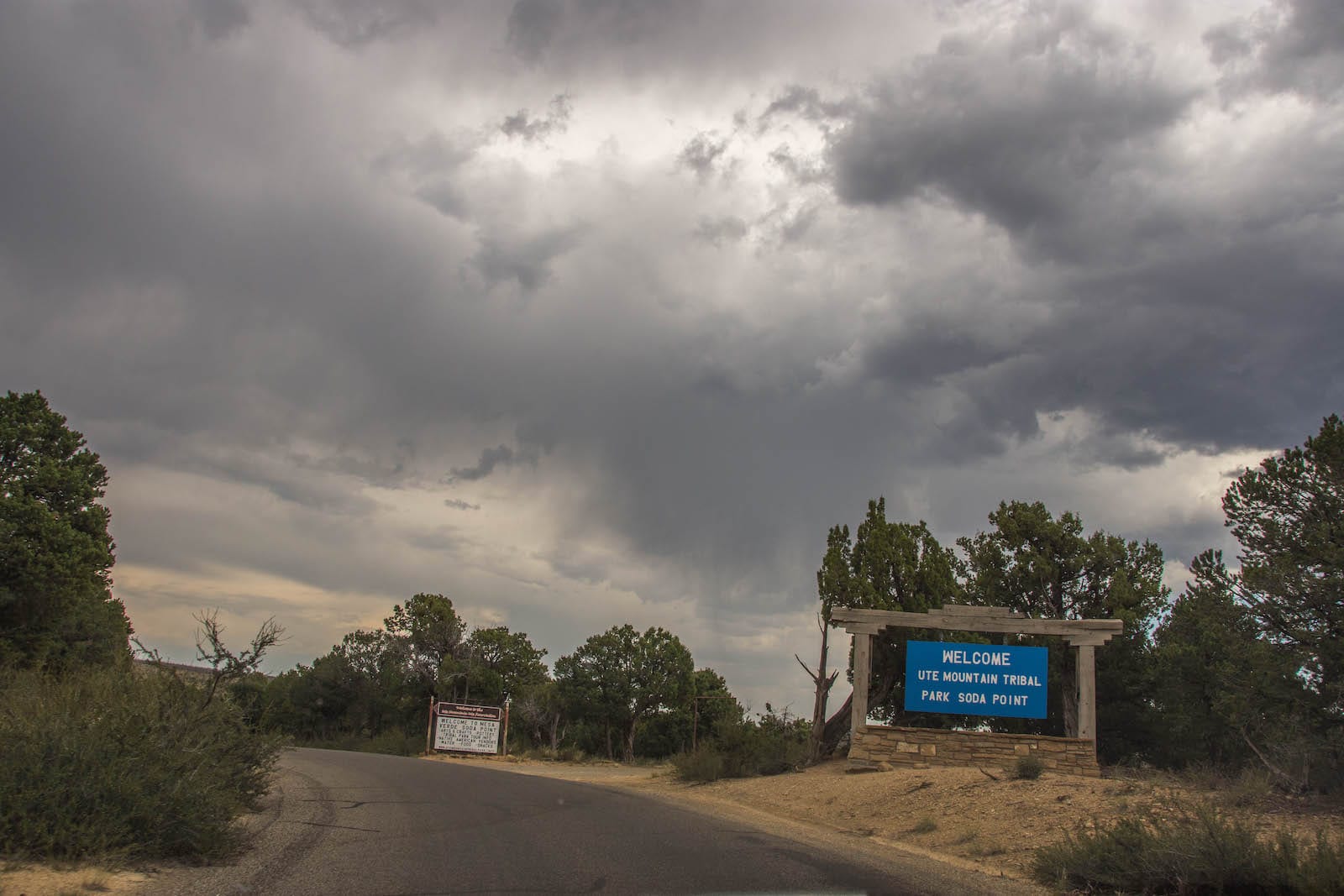 Book a tour of the Ute Mountain Tribal Park to explore the massive 125,000-acre park. Tours are conducted by Ute Indians, who will bring you face-to-face with ancient rock art and cliff dwellings. The first half of the tour is spent on the canyon floor, exploring ancient Pueblo artifacts with a detailed oral history provided by knowledgeable tour guides. You will then have the opportunity to explore cliff dwellings and get an up-close look at how these ancient cultures lived day-to-day.
Hovenweep National Monument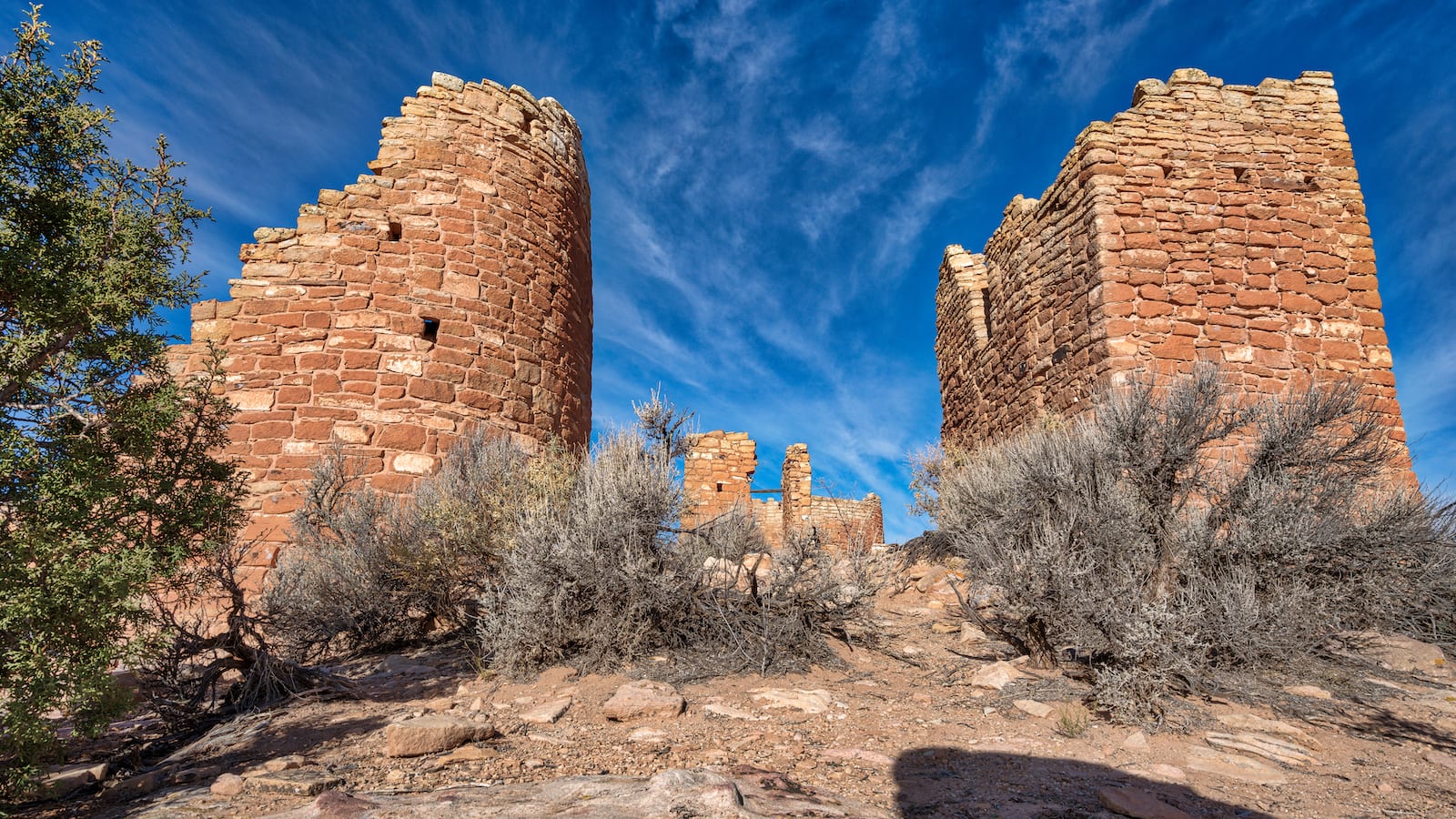 While the road to the Hovenweep National Monument is rough and mostly unpaved, it is well worth the journey. Constructed in 1230 AD, these ruins are well preserved, and are what remains of six prehistoric villages that were home to 2,500 people. Perched on the canyon rim, the multistory towers were so well constructed that they have stood for nearly 800 years!
Hiking is the best and only way to see the ancient ruins. There are several hikes ranging from shore half-mile routes to longer seven-mile trails. The Square Tower side is the most easily accessible site in Hovenweep. If hiking in the summer, come prepared with plenty of water, sun protection, and food.
Camping is permitted at Hovenweep National Monument at their 31-site campground located near the visitor center. It is a first-come-first service location designated for tent camping, with a few R.V. spots scattered throughout. There are tent pads, fire rings, and picnic tables, as well as shade structures.
Trail of the Ancients Scenic & Historic Byway
One of the best ways to experience all of these important archeological sites listed above is with a drive along the Trail of the Ancients Scenic & Historic Byway. Named North America's most notable archeological site due to the many different groups of people living in this area since 10,000 BC, this scenic byway highlights both culture and stunning landscapes.
The Sunflower Theater
The Sunflower Theatre is a small, 105-seat theater is located in the historic Montezuma Valley National Bank Building. Known for its excellent acoustics and low price, this theater is the only indoor multi-use venue that is open year-round. Visitors can enjoy a wide variety of concerts, plays, films, and lectures.
In addition to the main seating area and dance floor, there is also balcony seating perched 10 feet overhead. Featuring both local acts and traveling guests, the Sunflower Theater is a great way to spend a night on the town.
Hawkins Preserve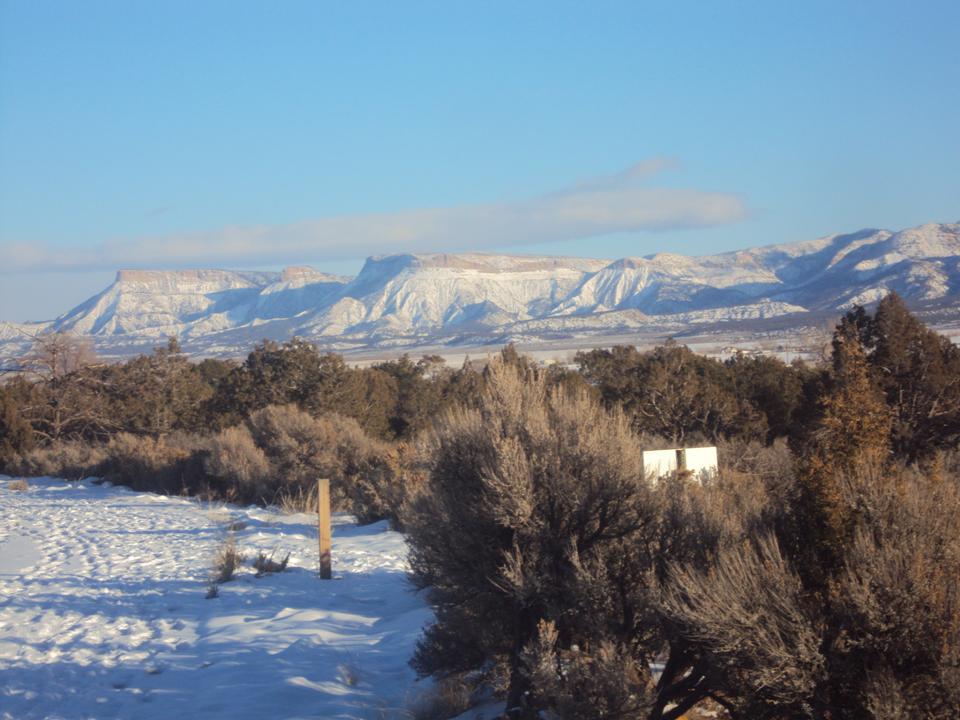 Maintained by the Cortez Cultural Center, the Hawkins Preserve is a popular location for hiking and mountain climbing. There are over three miles of trails winding around Hawkins Preserve, with a large picnic area and an outdoor Amphitheatre along the way. All of the trails connect and will lead you back to your starting point.
Climbing Hawkins Preserve takes the form of bouldering along a half-mile stretch of sandstone. The height of this sandstone escarpment is 6 to 30 feet. There are three bouldering areas, each offering its challenges and excitement. With its quiet natural surroundings and different bouldering locations, this is an excellent opportunity to practice techniques.
Parque de Vida
Parque de Vida is an outdoor sports complex and city park located in town with many activities to enjoy. There are three multi-purpose fields, a baseball field, two basketball courts, four tennis courts, a skate park, and a BMX track. There are also picnic areas, both covered and uncovered, an amphitheater for performances, and a children's playground.
Summer activities
Summers in Cortez and surrounding areas can be hot. So best times to explore are early mornings or late evenings. From mountain biking to hiking, uncover these summer activities in Cortez.
Mountain Biking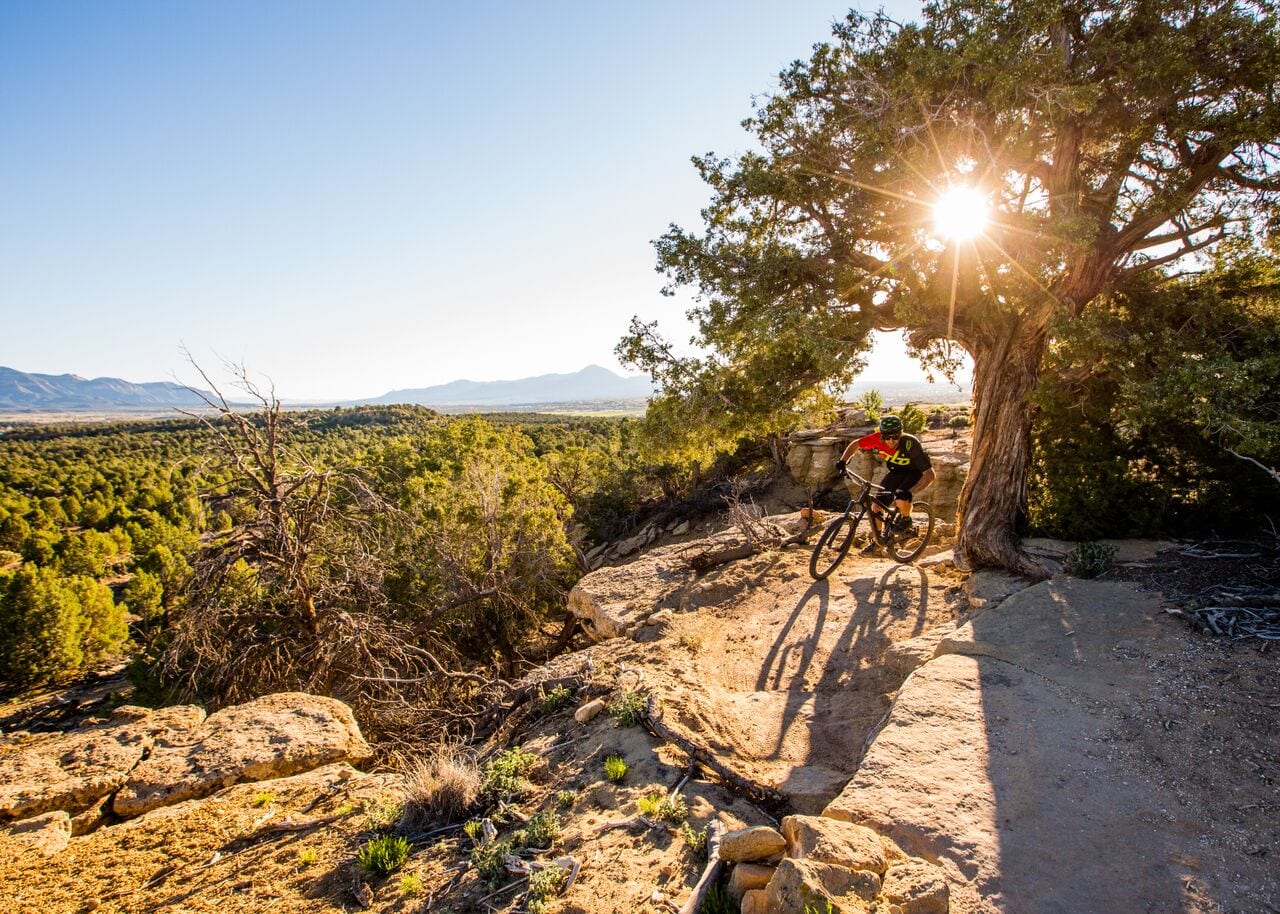 Phils World Mountain Bike Trail is a must for any true mountain bike enthusiast. With over 60 miles of trails created by professional bikers, the 'Rib Cage' is the most prominent feature.  This sprawling trail is fast and fun, with many washes and fast downhill opportunities. Phils World is a rotational track; all loops head in a clockwise direction, and every section is marked with signs.
There are steep climbs, fast descents, plateaus, and arroyos. With amazing views of the Sleeping Ute, La Plata, and Messa Verde mountains, these trails are some of the most popular in Colorado.
Conquistador Golf Course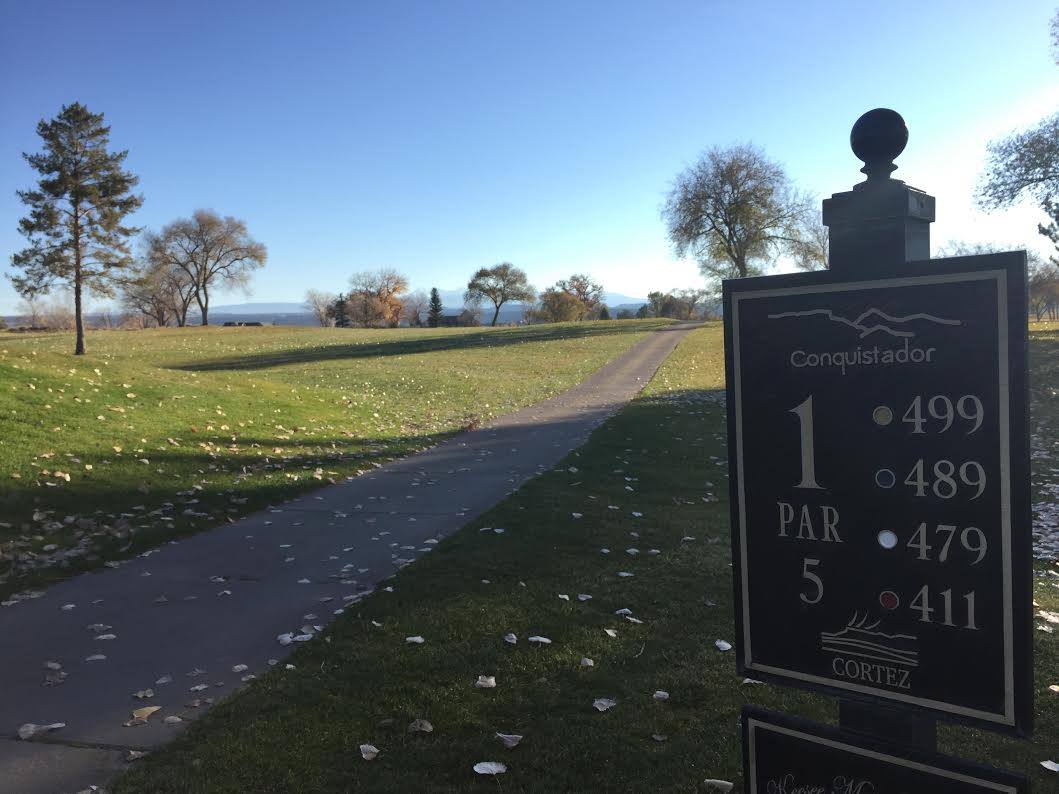 The Conquistador Golf Course is an 18-hole, par 72 championship golf course. The course features sand traps, water hazards, a practice driving range, and a putting green, as well as a clubhouse with knowledgeable staff. At an elevation of 6,2000 feet, there are beautiful views of the La Plata Peak and Sleeping Ute Mountain from all course areas.
Hiking Sand Canyon Trail
The Sand Canyon Trail is a moderate 12.5-mile hike that offers beautiful canyon views and a handful of ancient ruins to explore. The best views are to be had at the switchbacks, making this a worthwhile hike even if you don't make it to the top. Follow the trail signs along the way, which will guide you towards different sites containing ancient ruins. If you go during the rainy season, you can witness the waterfall at "2 story ruins", located at mile three along the trail.
Hiking Dolores River Canyon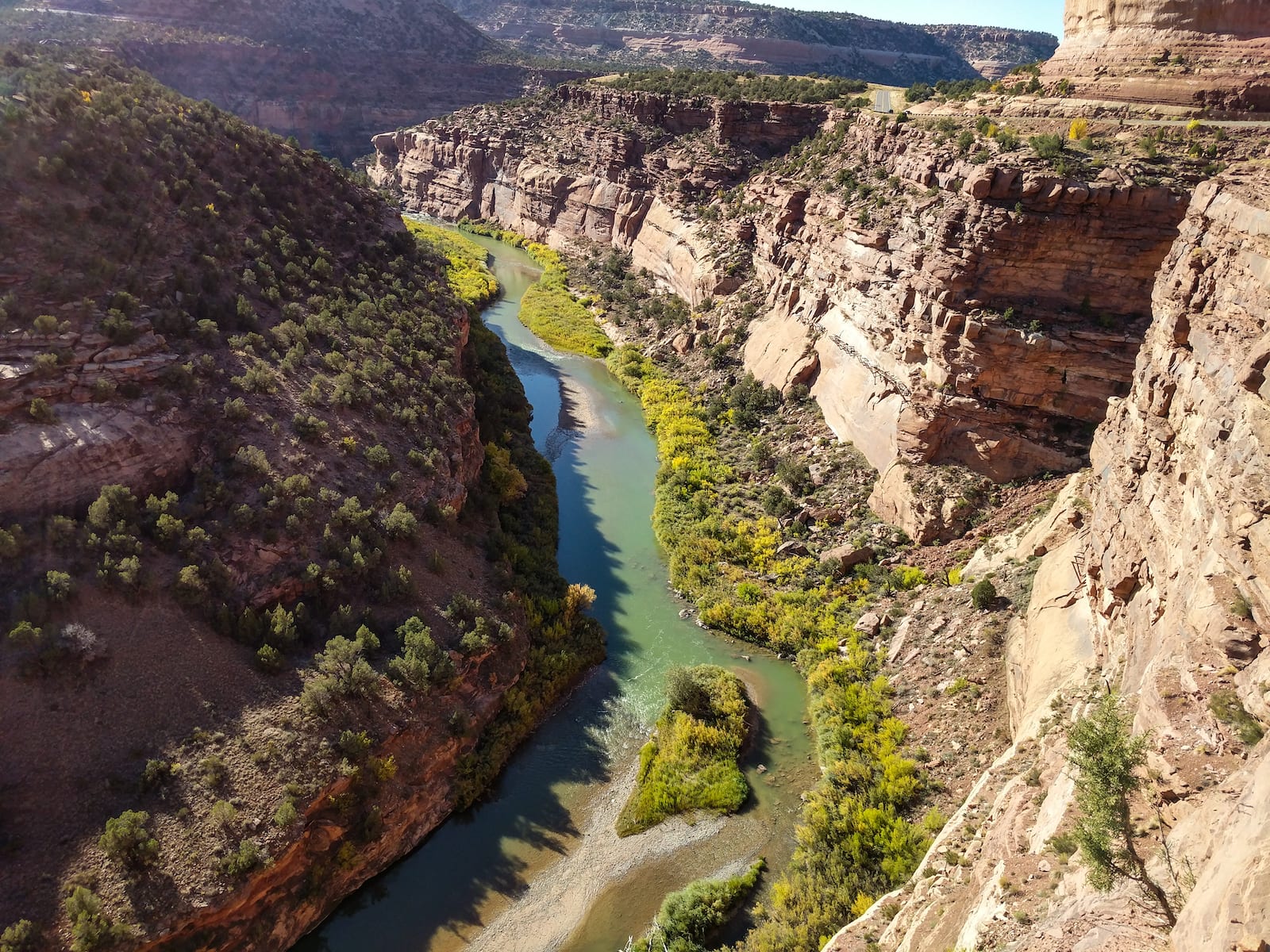 Stretching around the Dolores River, this 30-mile long red rock canyon is an excellent destination for a bit of solitude in Mother Nature. The canyon features peaceful surroundings, ancient petroglyphs, and is an excellent spot for birdwatching.
The trails are relatively simple, with little elevation gain, and will require a 7-mile hike (out and back) to reach the petroglyphs. Great for a day hike, the main path through Dolores River Canyon follows the river's grade and offers a quiet walk through a picturesque canyon.
From exploring ancient cliff dwellings to hiking to petroglyphs, uncover a piece of Colorado's history with these things to do in Cortez.