[Wheelie on Monarch Crest Trail. Photo:
Zach Dischner
] Colorado has so many places that mountain bikers enjoy riding and absolutely love. From the Western Slope to the Front Range, you'll find mountain bike trails that'll stun you with their expansive views.
There are so many really interesting trails to choose from that you might be confused on where to begin. While you can't really go wrong, there are some worth exploring each season, and some best left for another day. From single-track to fire road, Colorado's got all the top mountain biking.
Best Mountain Biking in Colorado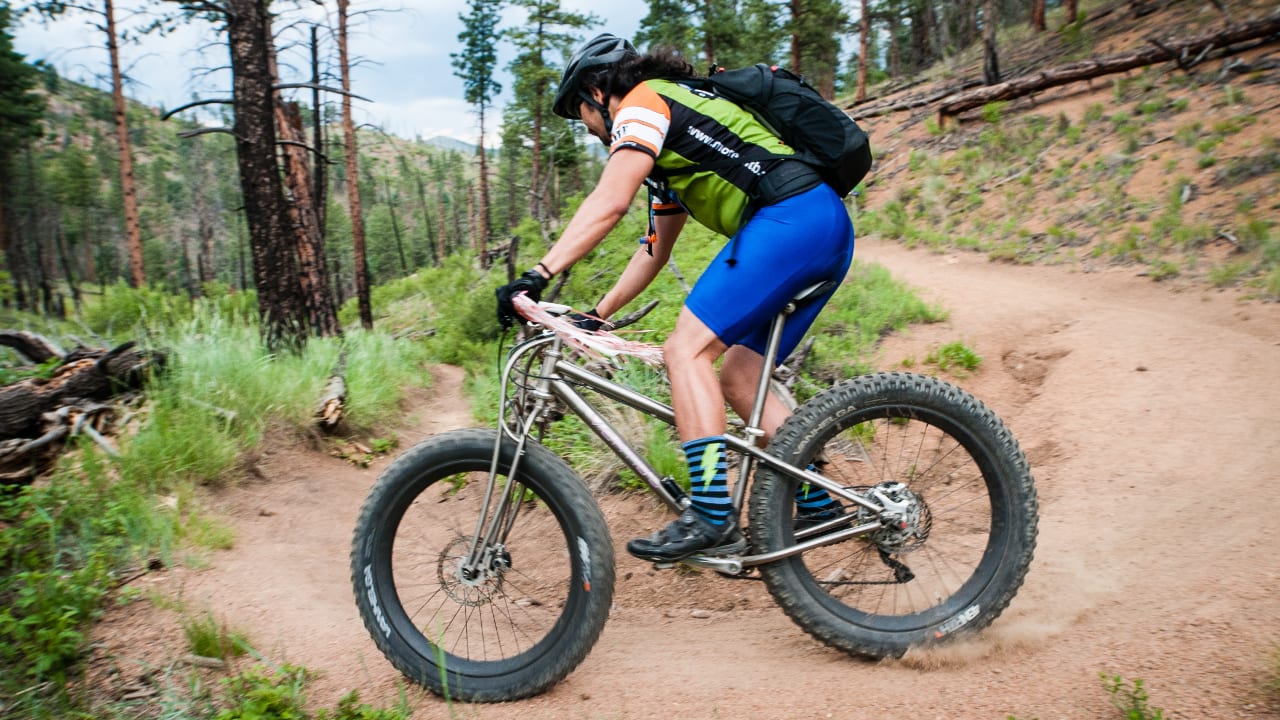 Spring through fall Colorado is one of the most popular travel destinations for mountain bikers. Make sure you tune up your bike before you head out on an unforgettable road trip. Or if you're without your own set of wheels, consider renting in town, or buying an affordable mountain bike. Many models from well known manufacturers are priced less than $500!
Here are some places that are a-must-visit anytime you want to go mountain biking in the beautiful state of Colorado.
1. Colorado Trail, Silverton to Durango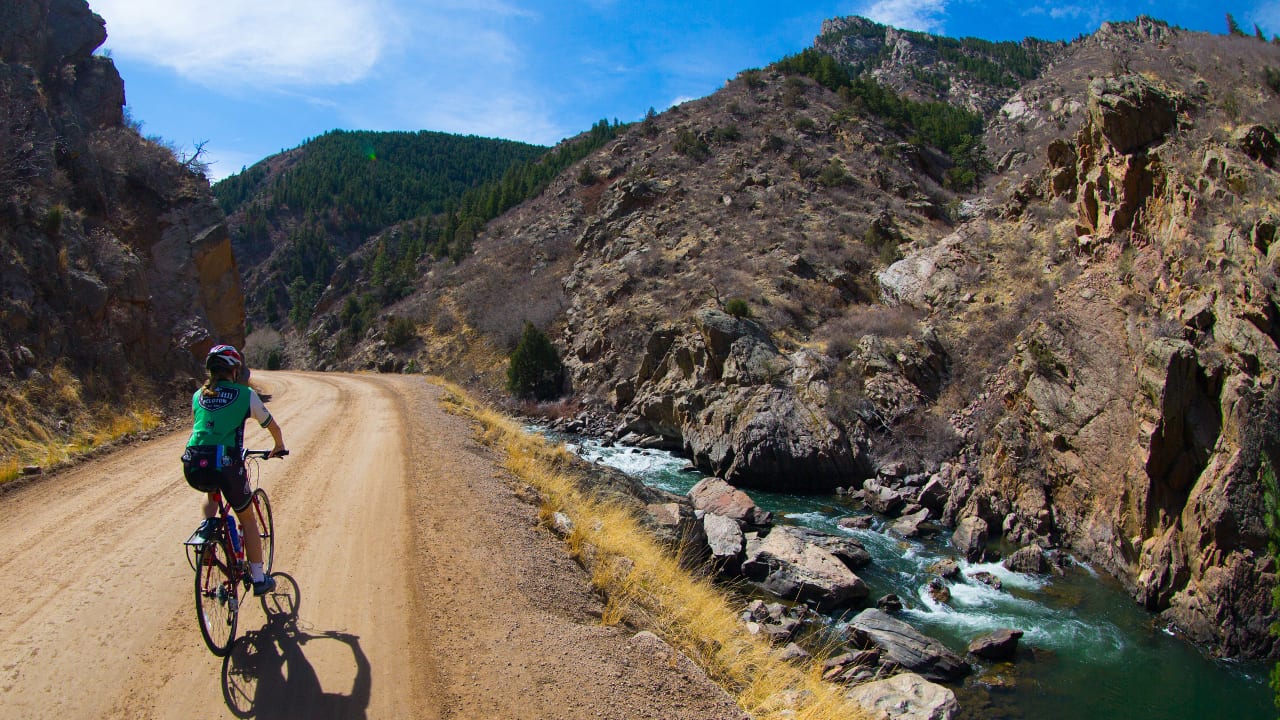 This trail is very famous with bikers and most of them always want to take this 500 mile challenge from start to finish. For you to do the whole Colorado Trail you need to be physically fit to be able to endure the length. Commitment is also paramount for such fêtes to be accomplished, if you decide to do it, push through and make it to the end.
For those looking for just a slice of Colorado's most iconic trail, the Silverton to Durango track has a stunning single track with epic mountain views and no wilderness bypasses. It carries some serious vertical climbs though, as it summits more than one mountain pass.
2. Doctor Park, Crested Butte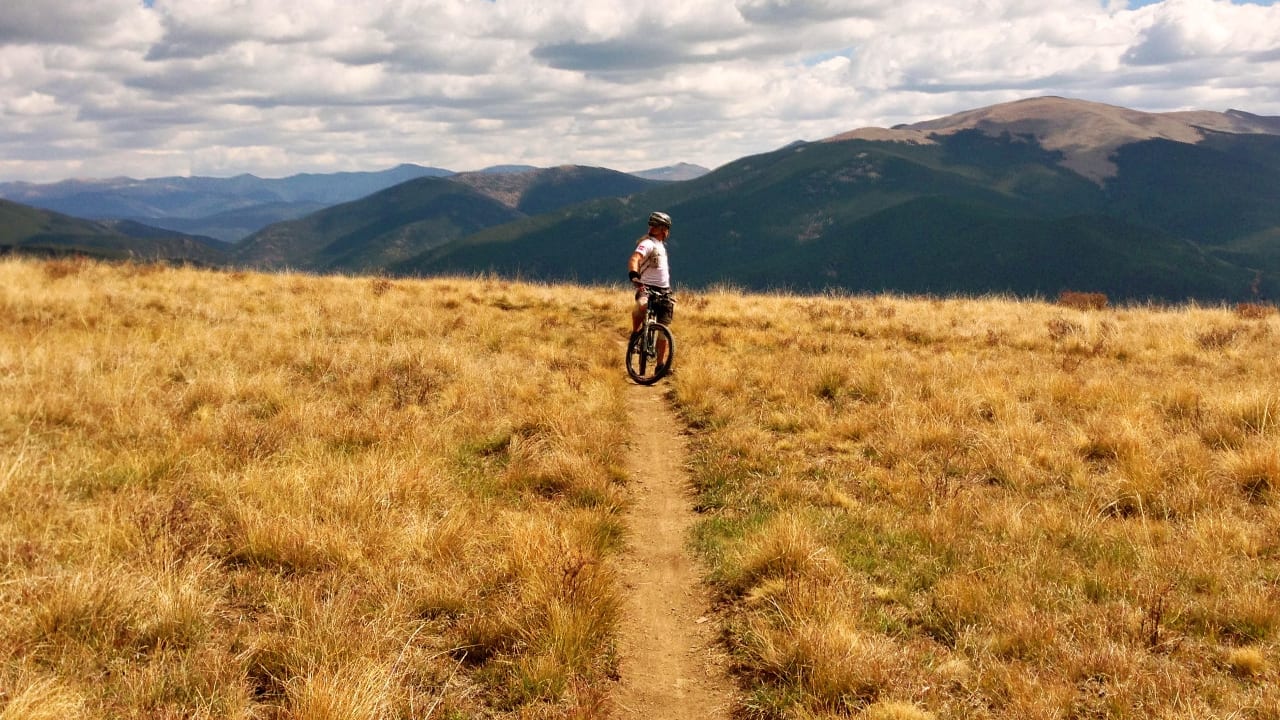 This is another top trail in Colorado that has an amazing view on lock down. Doctor Park is 14.2 miles long with light traffic along the trails. It offers some long distance views and begins with a 2,500 vertical-foot fire road ascend and turns to a middle ring double track to the trails high point of 10,877 feet.
From the start outside Crested Butte, this trail will have knar, roots and a lot of corners in store for you, so be alert and ready for anything that might come your way. At the end, the trail suddenly tips upwards and you have to go down the hill. This is the most technical part of the ride but once you have successfully navigated to the bottom, you can enjoy a swim in Taylor River to cool off.
3. Monarch Crest, Salida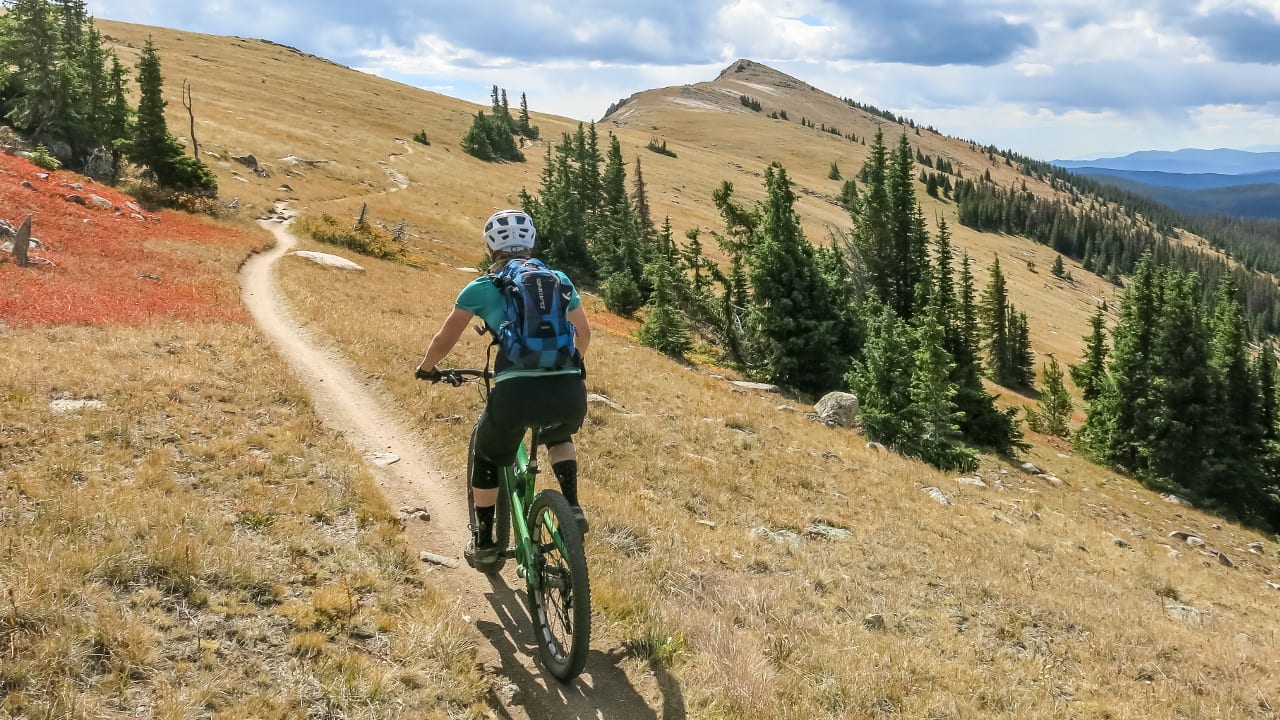 This is a single track bike trail with splendid scenery of valleys and mountains. Riding it can be quite extreme and take a toll on the body so you need to be well prepared with water and snacks.
Situated outside Salida, the beginning of the trail is quite flat when you start your ride in Monarch Crest. The way is quite smooth with no big rocks to maneuver. After a quick ascend on a double track, you should remain in the single track. Here you find some rocks and roots that you have to ride through.
4. Buffalo Creek, Pine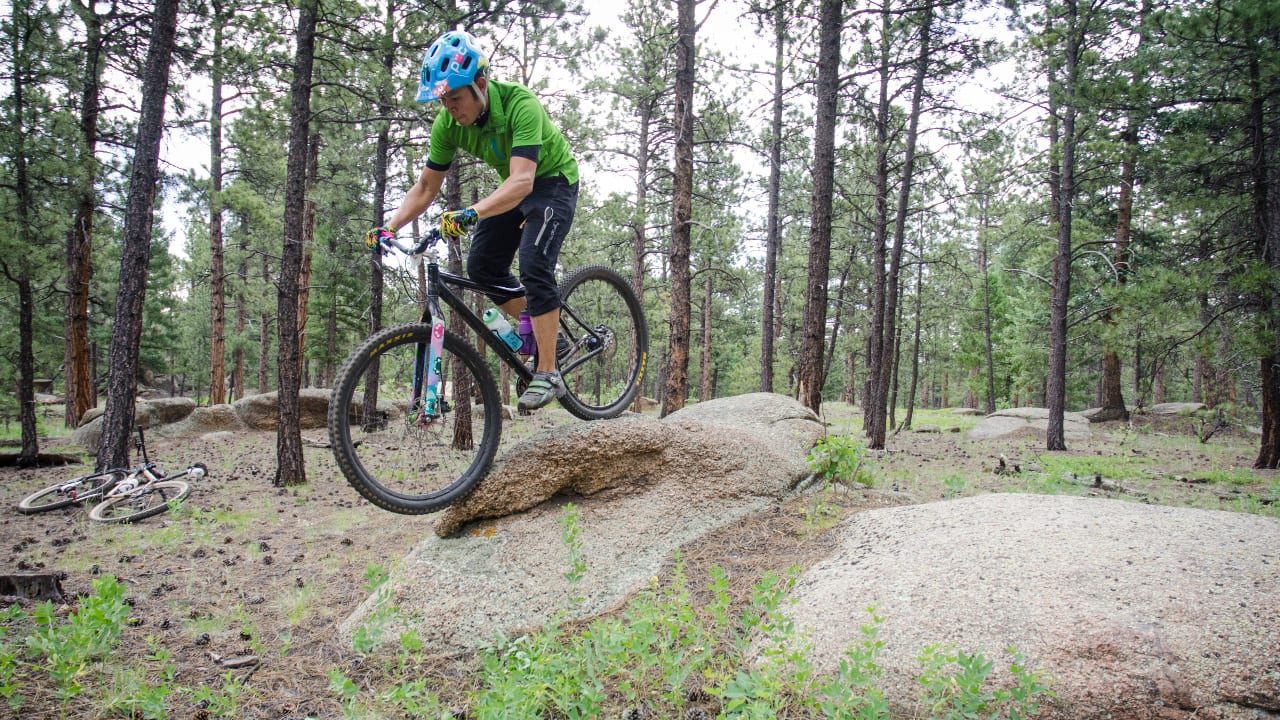 Buffalo Creek has both the single and double track trails. You can bike all day long on the Buffalo Creek. It's huge! And Pine is a sweet little town tucked away south of Highway 285, not far from Denver.
Better still, why don't you turn it into a weekend adventure because of the camping site that you find along the way? When you are there you get to see the majestic rock formations, bare landscapes and beautiful mountain tops.
5. Lunch Loop, Grand Junction
This is also a single track that descends and it has a playground. Services offered while on the trail include restrooms, a place where you can drink water and stock up. Lunch Loop is a pretty good network in the Grand Junction area. It is normally rated as a difficult trail.
6. Horse Gulch, Durango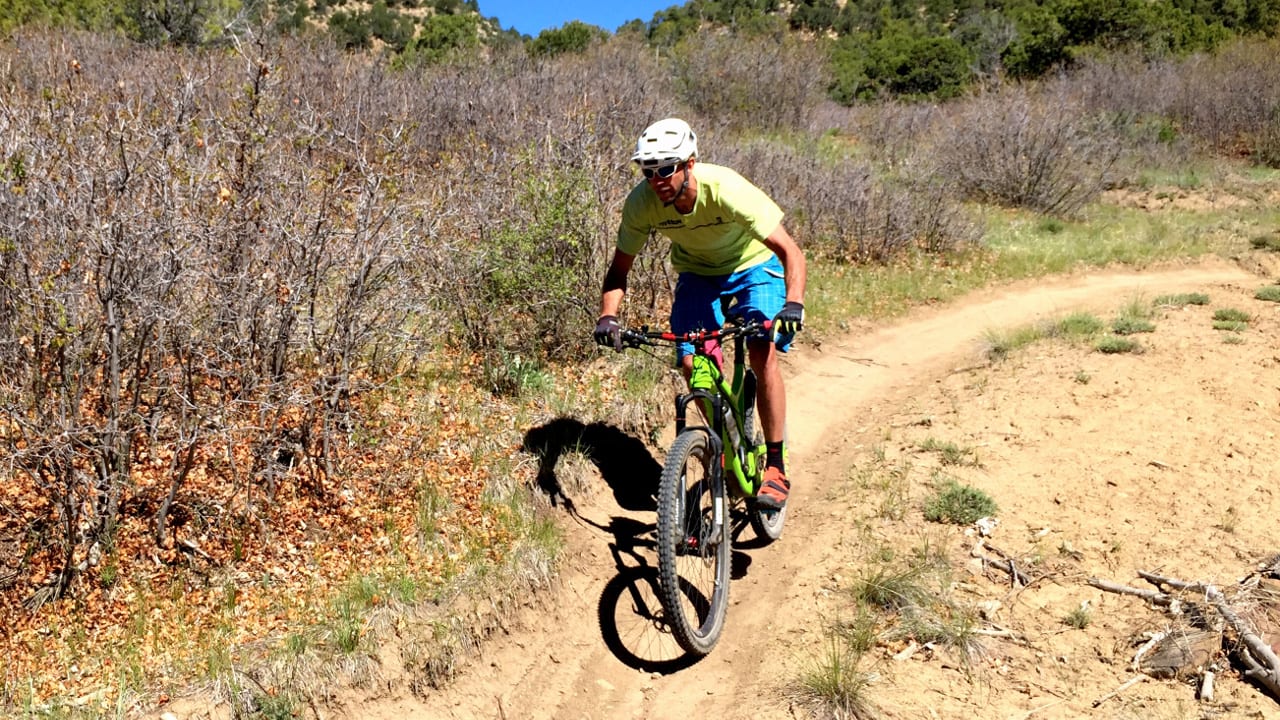 It's a single track based in Durango, which is normally arid and extremely hot in the summer. So, having enough water with you is recommended. Both beginners and pros can use this trail depending on which route you take. Some of the featured trails in Horse Gulch include Sugar, Telegraph, Snake Charmer, Raider Ridge, and Power Line, among others.
7. Government Trail, Aspen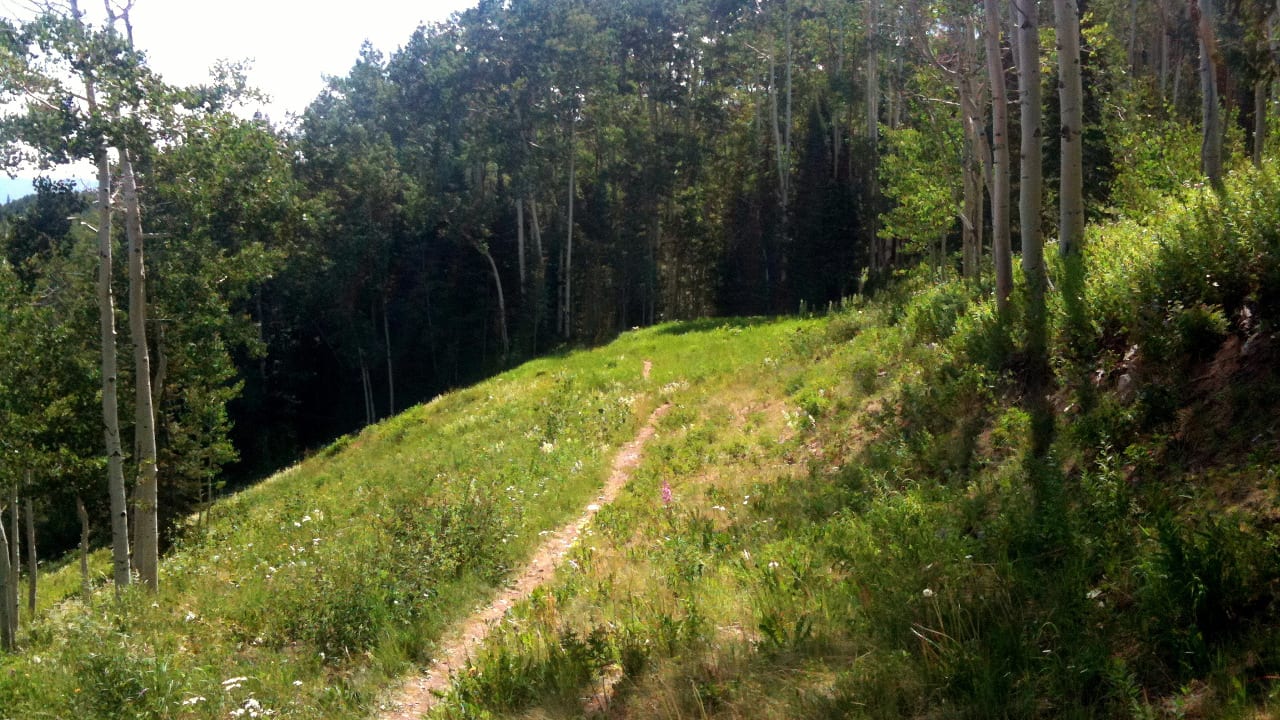 This trail is near Aspen and is the most famous track there. It's a single track made of dirt and gravel with a trail head elevation of 8,400 feet.
You would enjoy the 19.7 mile long trail even better during summer and fall season. It can take you roughly 2– 4 hours to finish the trail. Being a moderate track, you can even take your pet dog there. Hiking and running is a breeze at Government Trail.
8. Steamboat Springs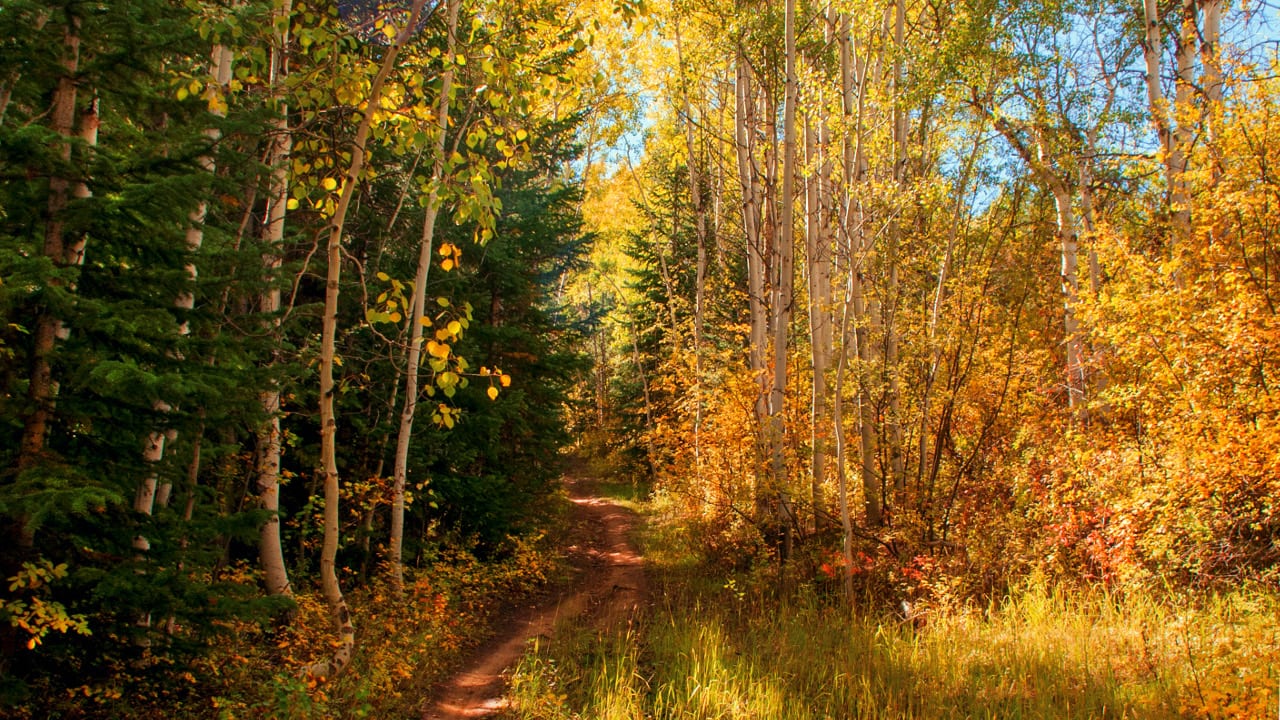 Steamboat offers beautiful single track with ranch land views to feast your eyes on. Some of the trails it offers are like Divide trail, which is difficult to navigate.
Morning Gloria trail: This easy-to-ride trail offers a meandering but gentle rise to the top of Emerald mountain.
Diamond trail: It's between 8 to 10 miles long depending on the route you use and is rated as both easy and difficult trail depending on the rider.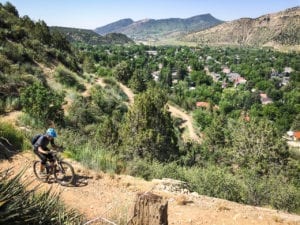 So whichever trail you decide to explore, always make sure that your mountain bike is in good condition, to avoid mishaps midway of your riding. You need a good helmet to protect your head and enough supplies to last you till the end of your ride.
Come with enough water to keep hydrating your system and nutritious food to keep your energy levels up the whole time. Have fun!