Welcome to Colorado's wine country! Resting in the shadows of Colorado's Grand Mesa, Palisade is home to a number of wineries, vineyards, orchards, farms, and mild weather that makes it all possible.
While the wineries and the homegrown peaches are the area's main attractions there are other things to do in Palisade including hiking, biking, fishing, and climbing for the outdoor adventurer. Take a sip of fresh air and a sip of wine and enjoy your time in Palisade.
Summer activities
Explore mesa cliffs, vineyards, biking trails, and so much more with these summer activities in Palisade.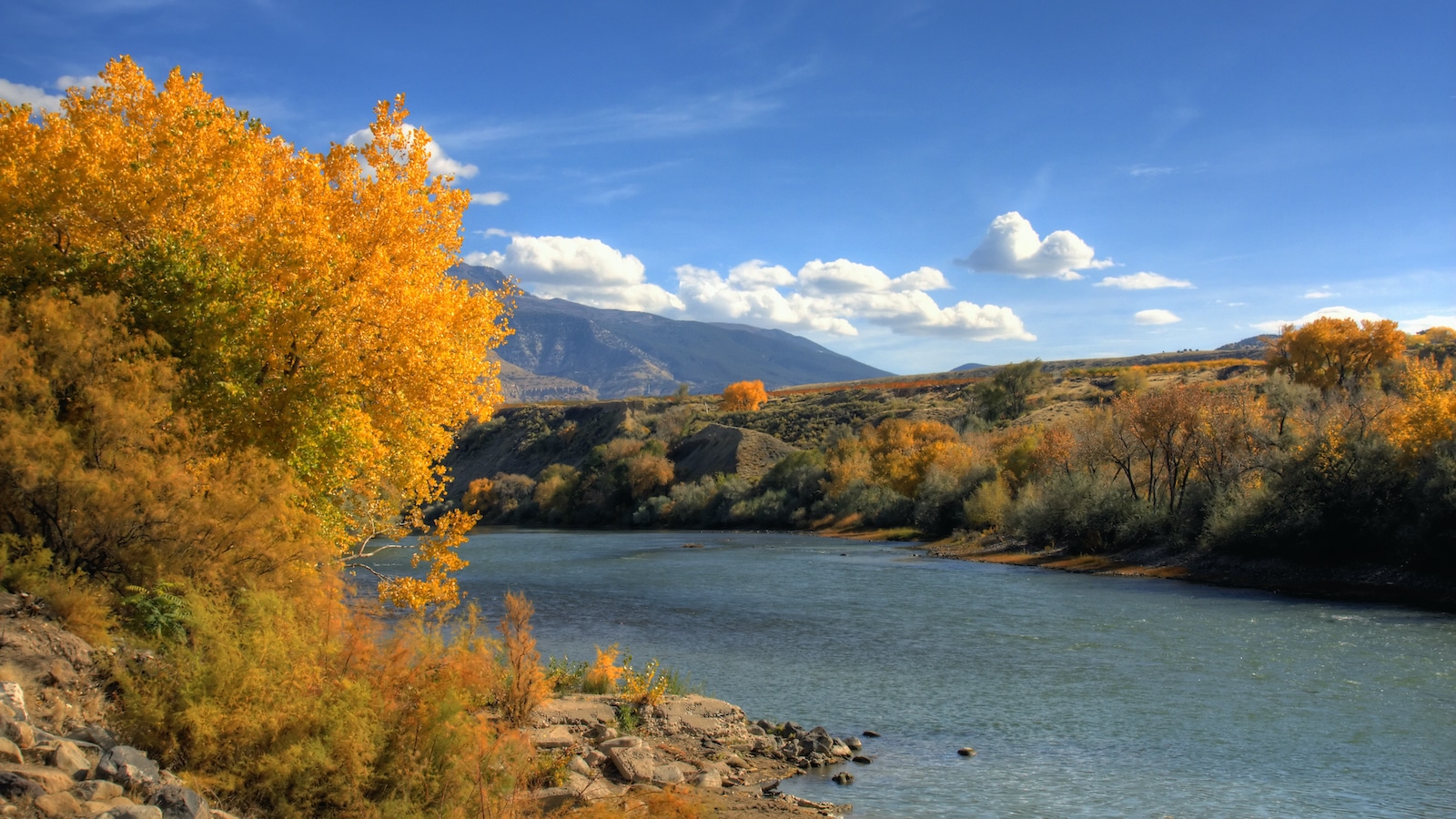 Mountain biking
Palisade's ideal location places it within one hour's drive to over fifty mountain bike trails, so visitors of all skill levels can easily find a trail nearby. Beginner mountain bikers should check out the Palisade Bike Skills Park. Located less than fifteen minutes from downtown Palisade, this is a great way to get accustomed to mountain biking without the adrenaline-pumping descents that accompany some more advanced trails.
Expert riders should consider heading to the Palisade Rim Trail. Resting high above the valley floor where Palisade is located, this trail provides breathtaking views and exciting descents. A huge range of mountain biking trails also exists inside the Colorado National Monument, which is roughly thirty minutes from Palisade.
Fruit & Wine Byway
Palisade and the surrounding area are known for their wineries, and one of the greatest ways to get a sense of the beautiful orchards and wineries is through the Fruit & Wine Byway. Open to cars and bicycles, the three routes which compose the byway wind through some of Colorado Wine Country's best wineries.
The three routes range from five to twenty-five miles in length, so bicyclists need not commit to a whole day of riding to experience the Fruit & Wine Byway. Besides wineries, the byway passes through a number of orchards, many of which offer u-pick farms and tours. Whether traveling by car or bicycle, a visit to the Fruit & Wine Byway is one of the best ways to spend a warm summer day in Palisade.
Hiking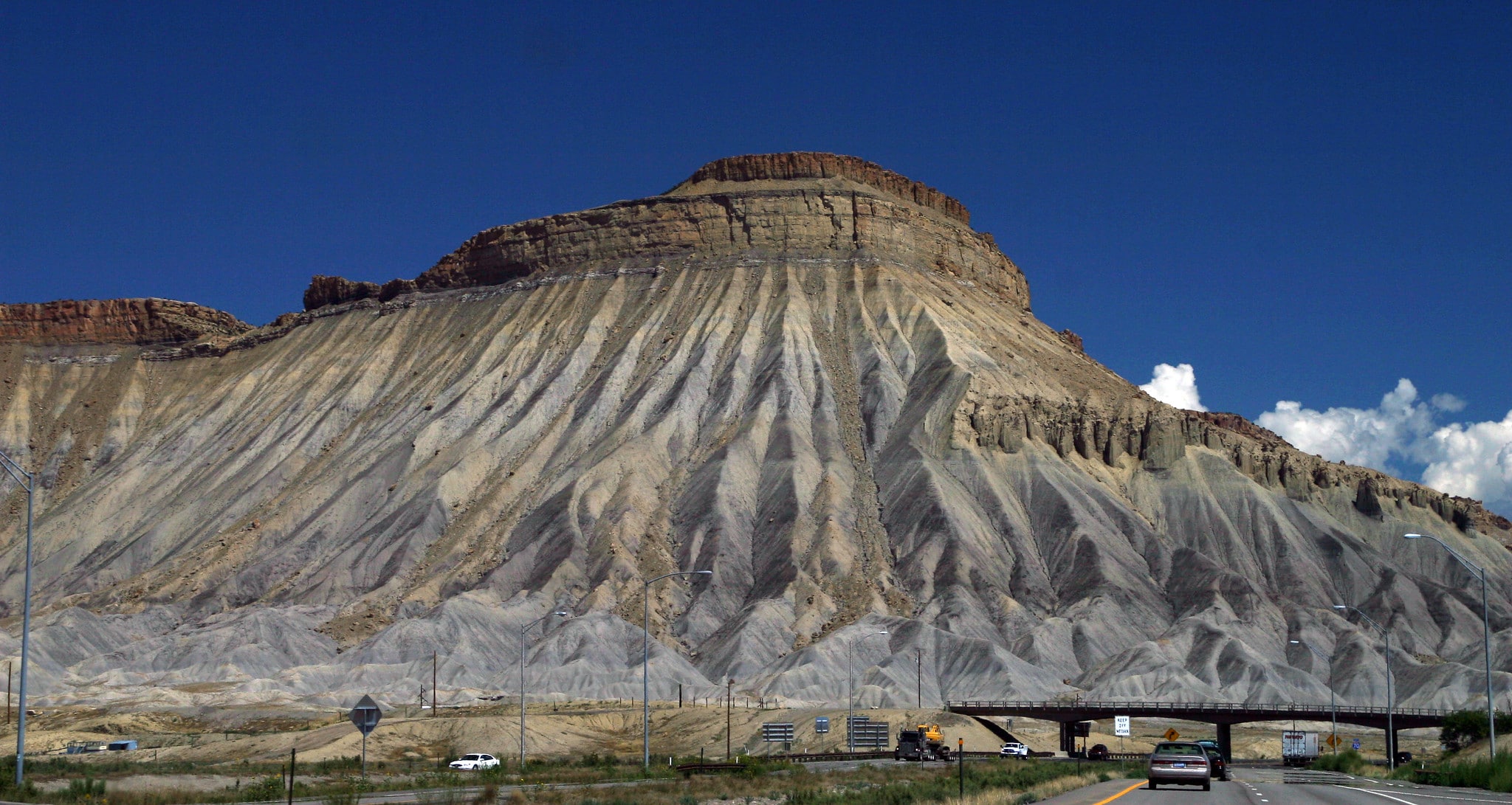 At the doorstep of the Grand Mesa National Forest, Palisade is nearby multiple hiking trails. One of the best hiking options is Mount Garfield. Though the trail is only around four miles round-trip, steep climbs categorize this trail as strenuous, but the views from the top of nearby Grand Junction, Palisade, and the surrounding countryside is worth the climb.
Grand Mesa, which is the largest flat-topped mountain in the world, is located near Palisade. An outdoor enthusiast's paradise, a huge number of breathtaking hikes exist on and around Grand Mesa. One option is to hike towards Lost Lake and Mesa Lakes from Glacier Spring Campground. This is a short hike at just over two miles, but catching the views of beautiful alpine lakes is a great way to spend a day in Grand Mesa.
Guided Historical Tour of Downtown
The Palisade Historical Society offers guided and self-guided tours of historic downtown Palisade. There are three different guided tours, including An Hour with Colonel Bower, which includes a walk down Palisade's 3rd Street and a glimpse into the pioneer life in Palisade. Another option is the Fire and Brimstone tour. This is the longest tour, and it winds through downtown providing historic information on the area's past fires as well as some beautiful churches.
For self-guided tours, visitors can pick up a map at the Historic Downtown Palisade sign on 3rd Street or inside the Palisade Branch Library. The self-guided tour heads down 3rd Street and points out some great historical facts about Palisade.
Visit a Lavender Farm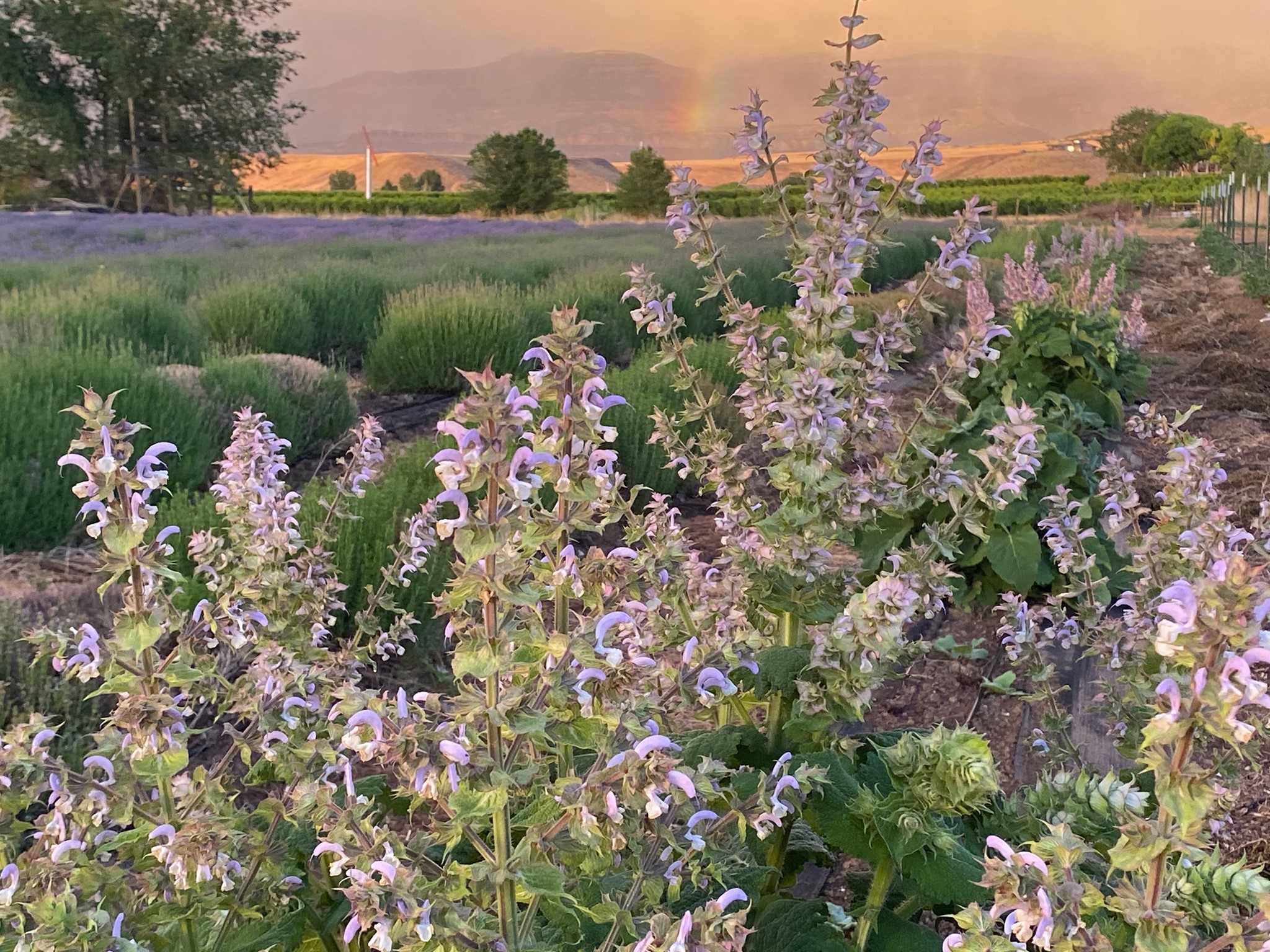 In addition to the many vineyards and orchards, Palisade is also home to beautiful lavender farms. Many of the local lavender farms offer guests the opportunity to pick fresh lavender. Sage Creations Organic Farm, for example, features U-Pick Lavender from mid-June to mid-July.
In addition to u-pick opportunities, many of the local farms also allow professional photoshoots in the lavender fields. These beautiful fields of lavender make great wedding pictures or family portraits, so visitors should consider planning ahead and booking a photographer to best take advantage of the farms.
Summer/Fall activities
Summer, leading into fall, is the best time to visit the wineries, vineyards, and orchards in Palisade. Early fall is harvest season and these local businesses open their properties for visitors to explore and discover more about what they do and their products. Discover one of the best times to visit with these fall activities in Palisade.
Wine Tours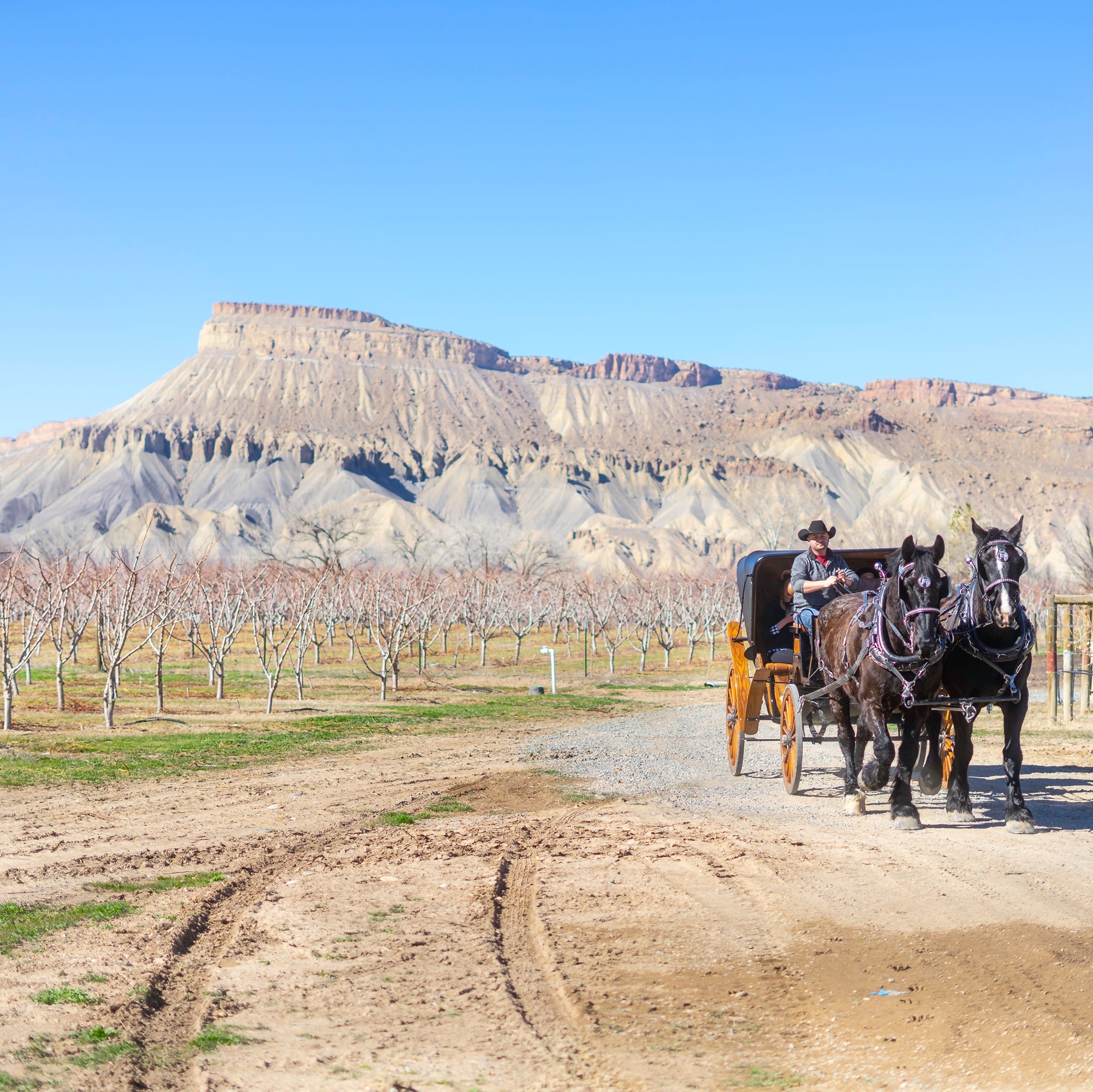 A number of companies offer tours to the various wineries that dot the countryside surrounding Palisade, but one of the most popular ways to tour Palisade wine country is on two wheels. Rent a bike in town and cruise past vineyards and orchards, making sure you stop in at the open tasting rooms for a wine tasting.
For a truly luxurious experience, consider booking a tour with Absolute Prestige Limo. This company provides private limo service between the many wineries in the area, and there's no better way to experience the beautiful countryside around Palisade than in the back of a custom limousine.
Another fun option is to tour the wineries via horse and carriage. JR's Carriage offers transportation between some of the area's best vineyards and wineries as well as a trip through downtown Palisade. Finally, Sprockets Segway Guided Tours offers a fun choice to get between the area's wineries.
U-Pick Your Own Fruit Orchards and Farms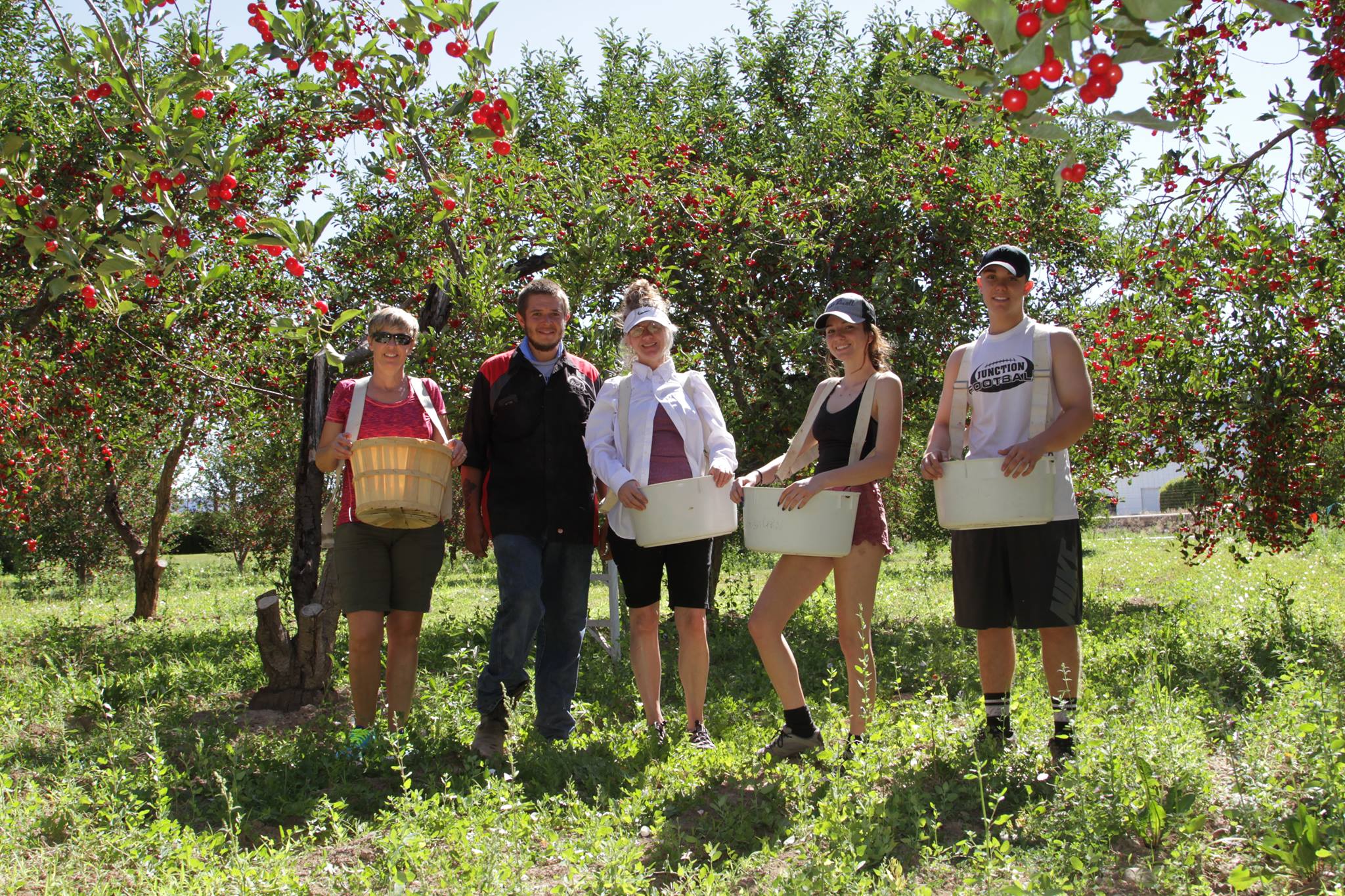 Famous for its peaches, Palisade is known for its bountiful orchards and u-pick farms. Pick from all different types of fruit including apples, plums, berries, grapes, and Palisade's famous peaches. Spending a day picking fresh fruit is one of the best things to do in Palisade.
One option is Green Barn Fruit Co, a farm offering sweet cherries, pie cherries, apricots, apples, and pears. First opened in 2017, Green Barn Fruit Co. has remained a popular choice for picking fresh fruit in the area. Ultimately, the fruit in Palisade is some of the most delicious around, and all of the farms offering U-Pick are sure to provide a great experience.
Palisade Peach Festival
Happening each year in August, the Palisade Peach Festival is the celebration of all things peaches in Palisade, Colorado. This fun festival brings a huge abundance of peach products to Palisade, ranging from fresh peach pies to delicious peach daiquiris. Visitors can engage in some of the festival's contests and activities, and there's always great entertainment.
One component of the Palisade Peach Festival is the Feast in the Fields, which is a five-course meal featuring local products from Palisade including peaches, other produce, and local wine. Visitors should sign up in advance, as the Feast in the Fields is one of the best ways to fully experience Palisade's huge variety of produce, fruit, and wine with a delicious meal.
Year-round activities
Branching outside of the harvest season and summer's outdoor activities, Palisade also offers plenty of year-round activities to keep you busy.
Visit the area's Wineries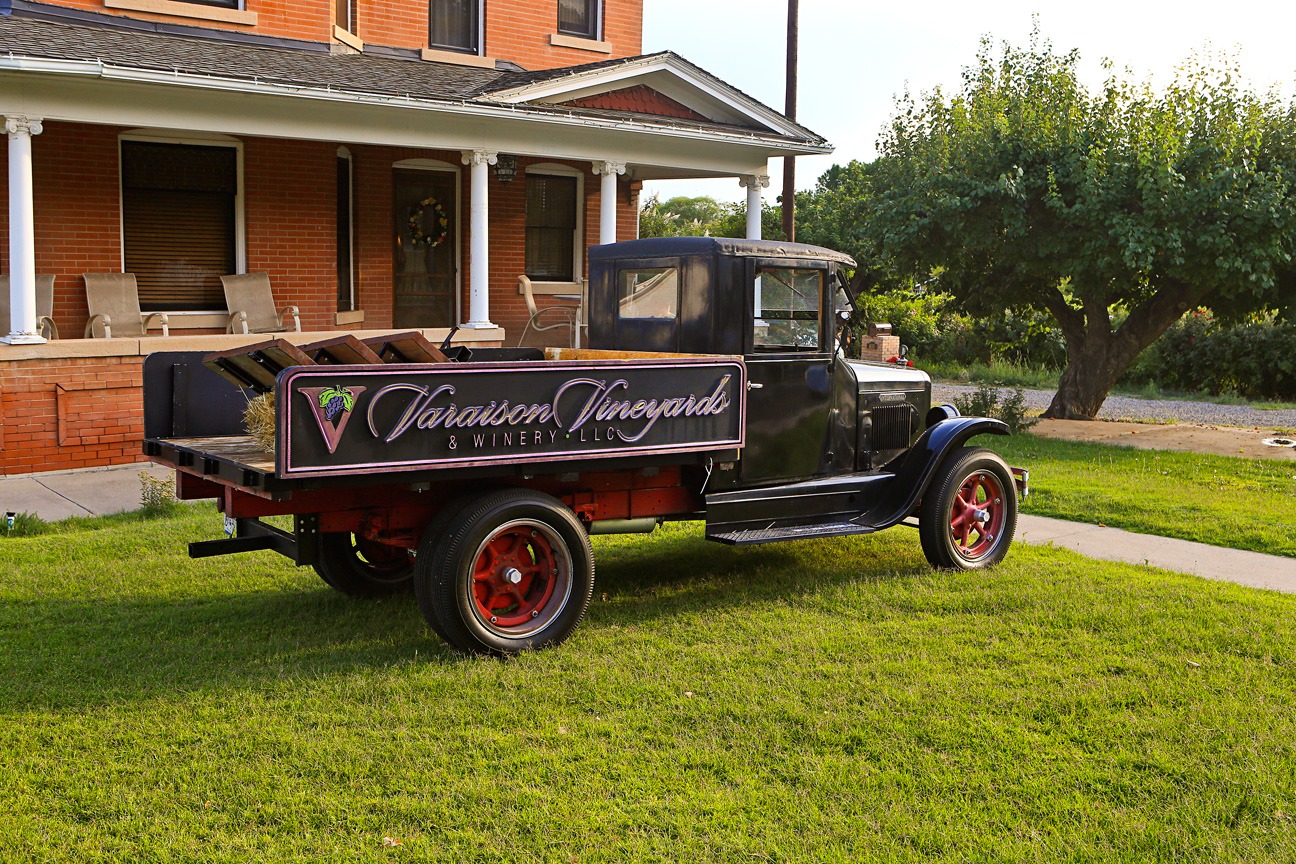 There are 20 wineries in Palisade with most featuring tours and tasting rooms that are open year-round. One option is Varaison Vineyards, an elegant winery located right outside of downtown Palisade. This fantastic winery features a tasting room as well as fine-dining throughout the year. The tasting room is set in a beautiful Victorian-style home, plus a private cellar for dinners with up to eight guests.
Another option is Peach Street Distillers. Located just down the road from Varaison Vineyards, Peach Street Distillers' drink list includes house-made gin, whiskey, vodka, brandy, and more, so aficionados of all types can find a local drink that suits their palates. Peach Street Distillers, which is the oldest locally-owned distillery in Colorado, has a tasting room open every day of the week.
Fishing
The famous Colorado River runs right through downtown Palisade, so there's no shortage of fishing in this unique town. Riverbend Park, which is just outside of Palisade, is set around the Colorado River, so it's a great spot to go fishing. Besides the river, the park also features a stocked fishing pond.
For the more adventurous anglers, consider heading up to one of the countless alpine lakes on the Grand Mesa. Featuring two hundred lakes, there's no shortage of great fishing spots on the Grand Mesa. One good option is Island Lake. This is the largest lake in the Land O'Lakes area of the Grand Mesa, and access is easy from Palisade.
Little Book Cliffs Wild Horse Range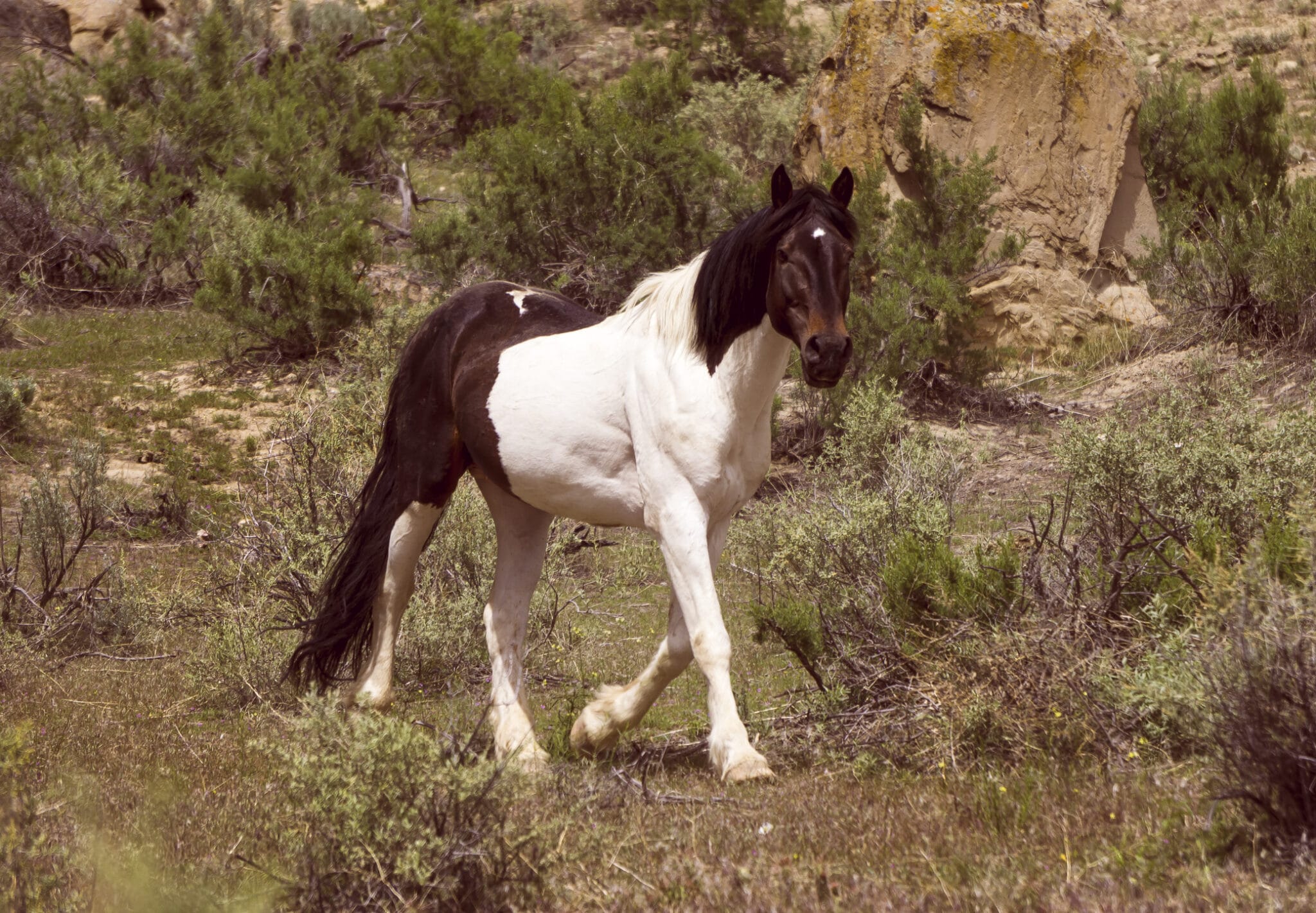 View the descendants of the first horses of the Great Plains running free at the Little Book Cliffs Wild Horse Range. Located on the Bureau of Land Management Land, it's open to the public and free to use. With easy access from Palisade, stopping by this huge area and seeing wild horses in nature is a must-see for any visitor.
There are a number of trails for both hiking and horseback riding throughout the area ranging from one to five miles in length. Besides horses, visitors have the chance to see elk, deer, bighorn sheep, rattlesnakes, and even the occasional black bear.
Winter activities
Cool off and visit during the off-season. From skiing and snowshoeing to cross-country skiing, there are a number of winter activities in Palisade that appeal to all adventure seekers.
Powderhorn Mountain Resort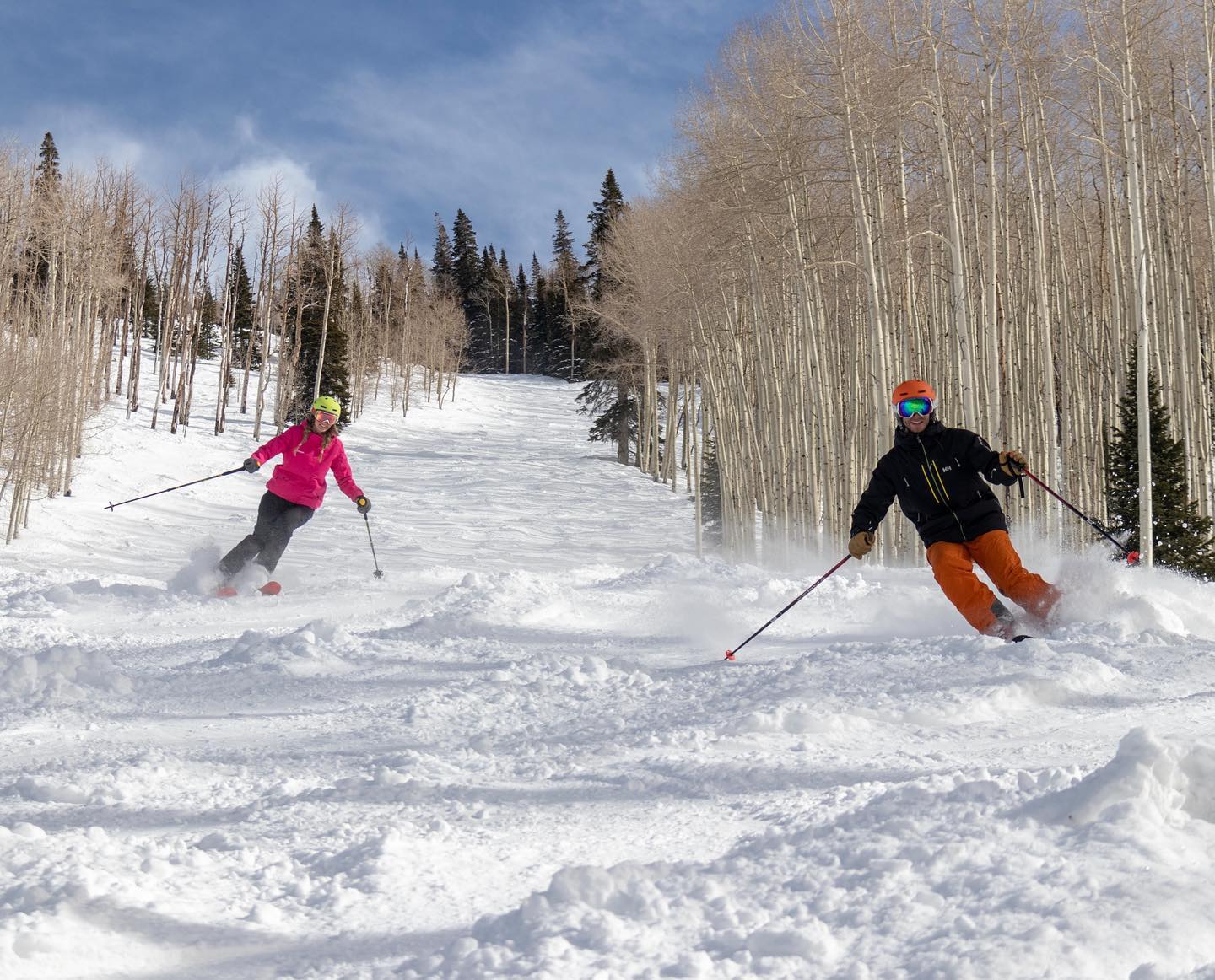 With Palisade being so close to the Grand Mesa, there's no shortage of great skiing in the area. One of the best ski resorts on the Grand Mesa is Powderhorn Mountain Resort. A great location for beginner and intermediate skiers, seventy percent of the resort's ski runs are considered beginner or intermediate.
For fledgling skiers, Powderhorn Mountain Resort offers full-service lessons and ski rentals. There are group lessons as well as private lessons, and the resort even has a Children's Learning Center dedicated to teaching children how to ski. Advance reservations are required for all lessons.
Cross Country Skiing and Snowshoeing
Near Palisade is also an abundance of world-class cross country ski and snowshoe trails. The nearby Grand Mesa National Forest features miles of trails groomed for skiing and snowshoeing. One of the most popular snowshoeing trails is the Skyway Snowshoe trail, which is an approximately two-mile trail providing great views of the Grand Mesa.
There are over thirty miles of ski trails throughout the national forest. A good place to start is from the Ward trailhead off Highway 65. This beautiful section of the Grand Mesa offers stunning views reaching one hundred miles to the San Juan Mountains.
From outdoor adventures to wine tasting experiences, find your favorite things to do in Palisade!